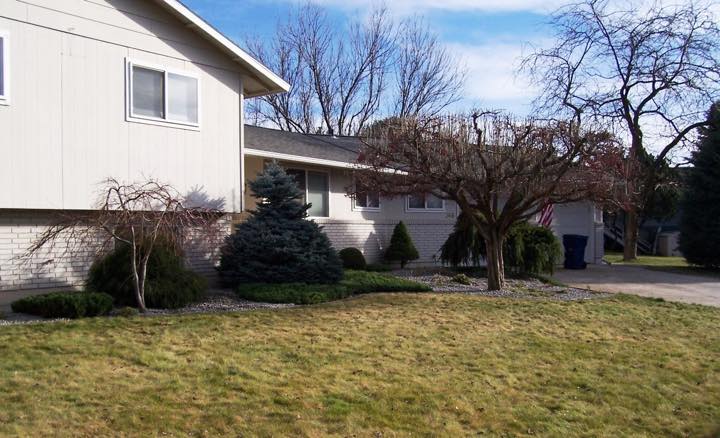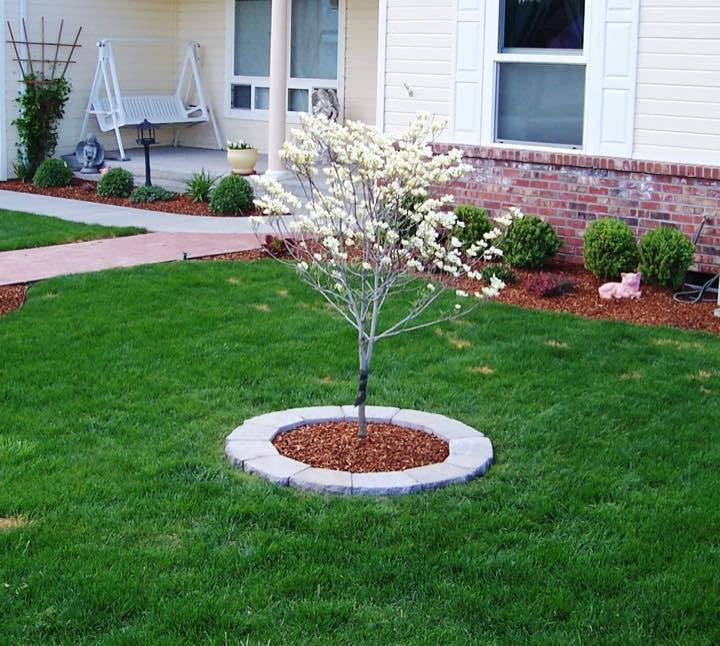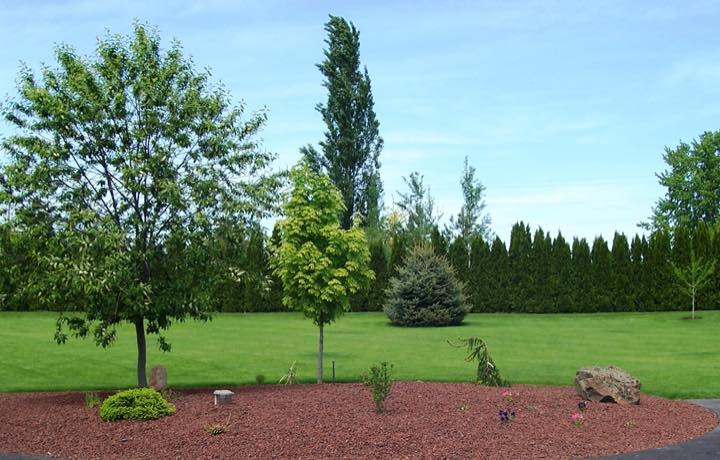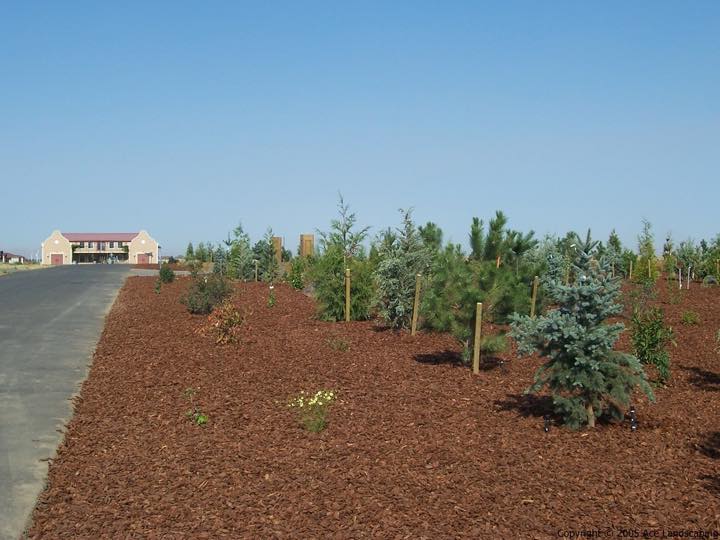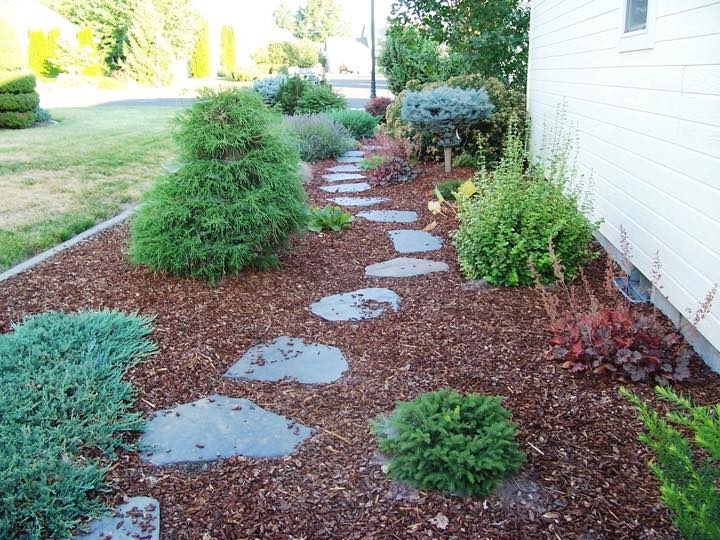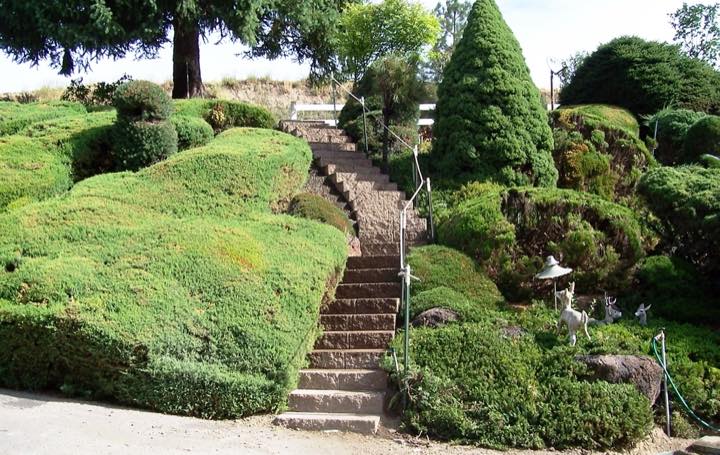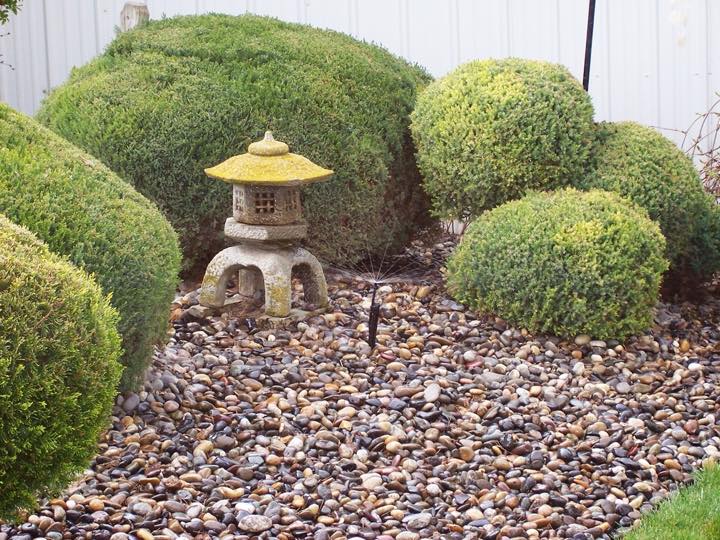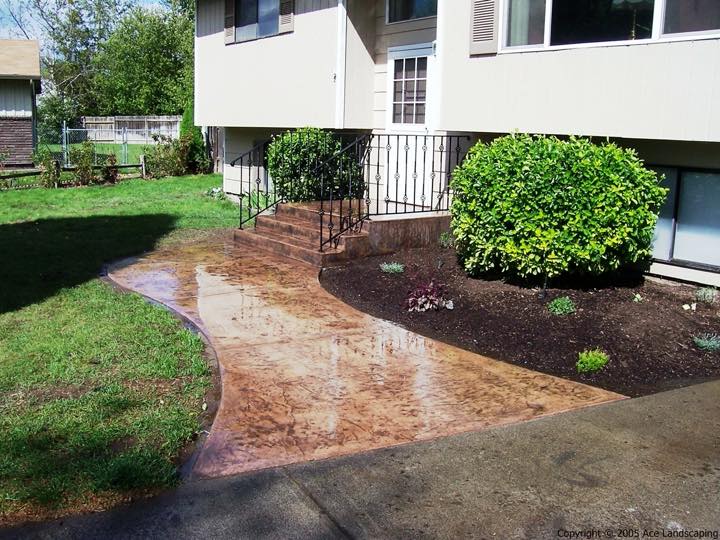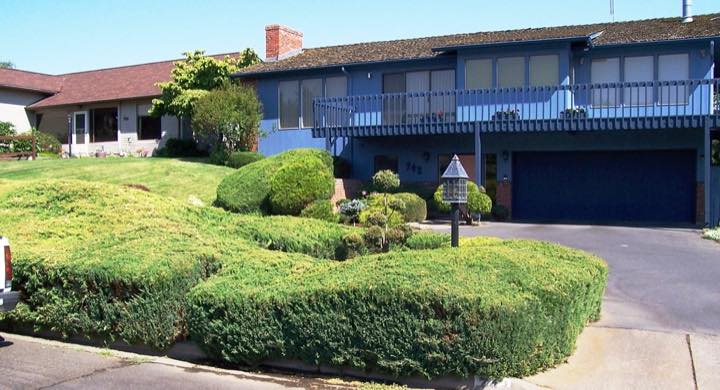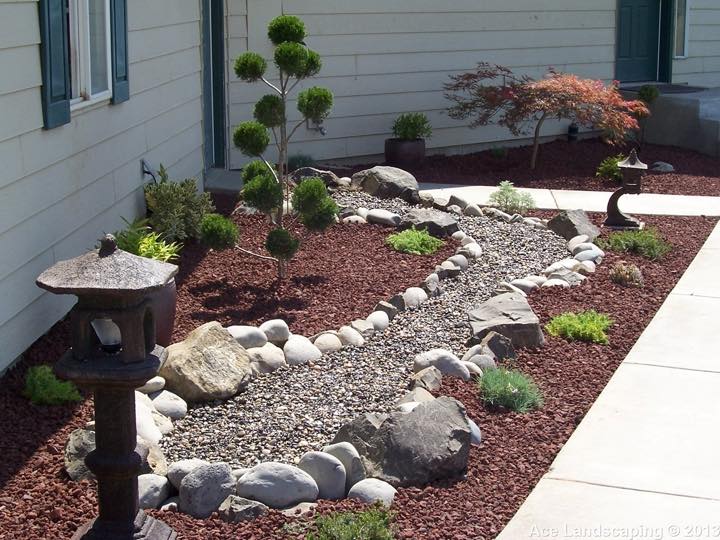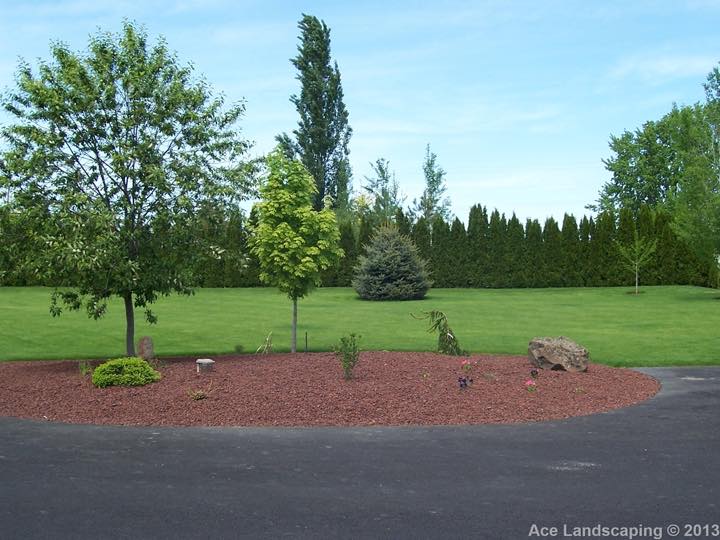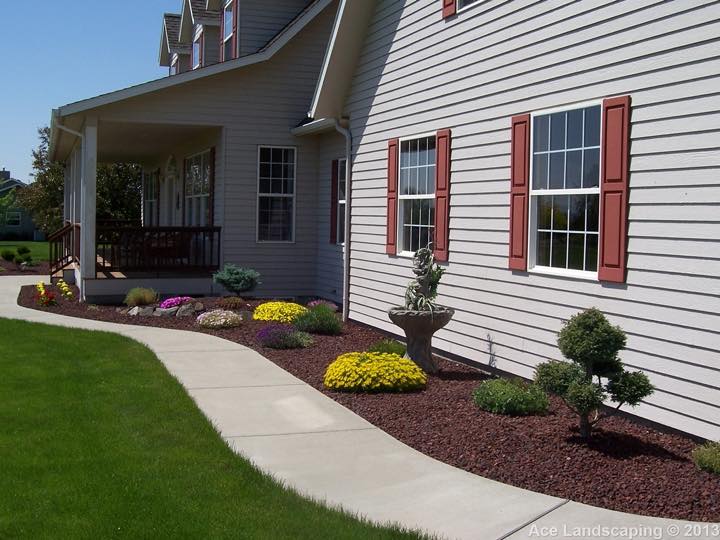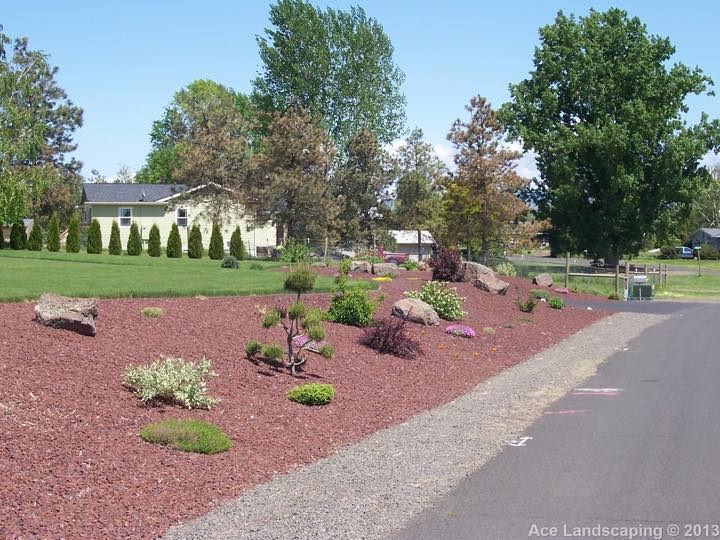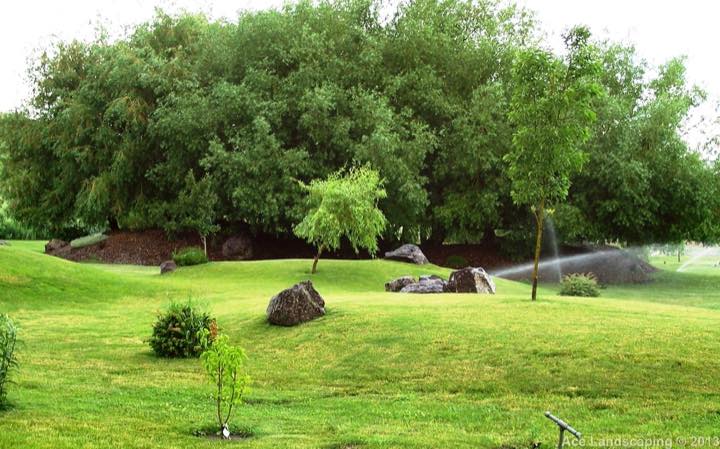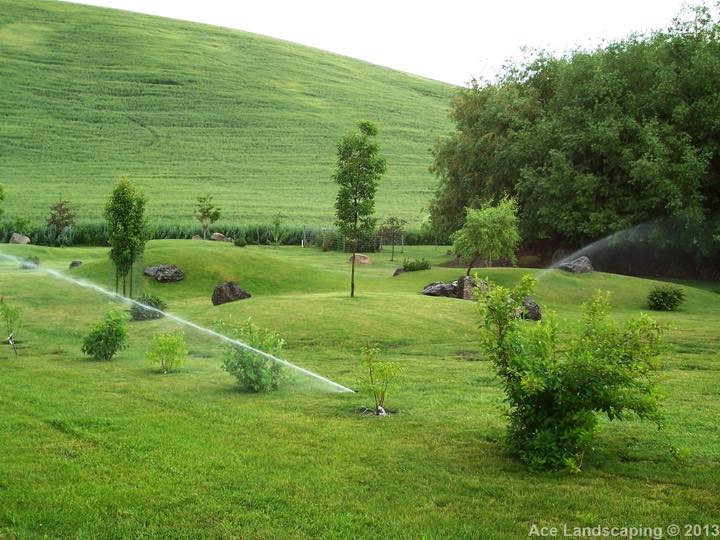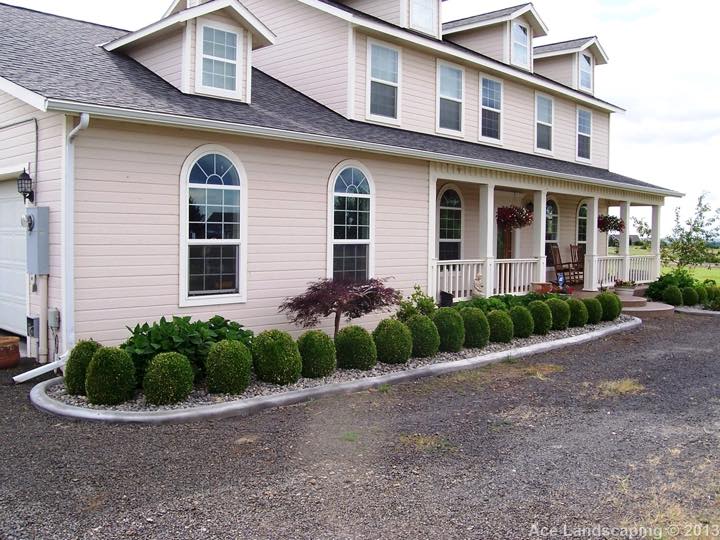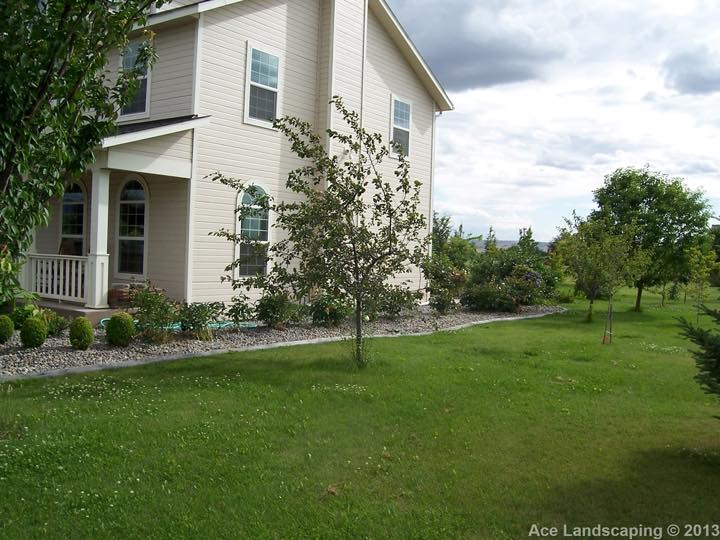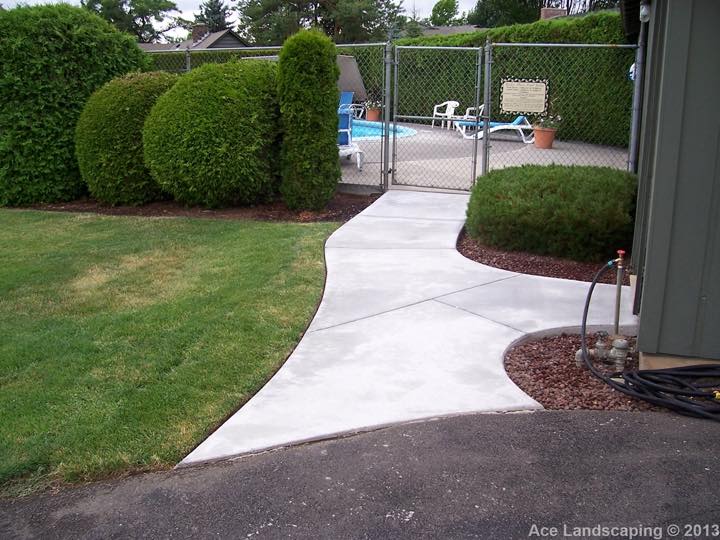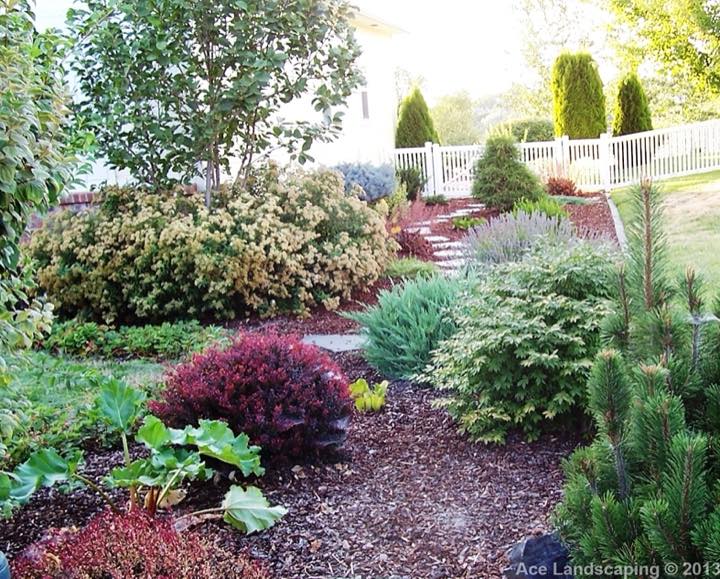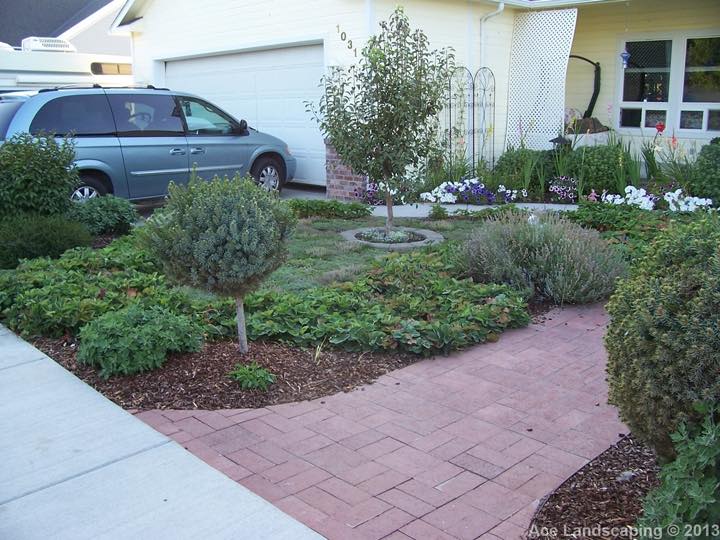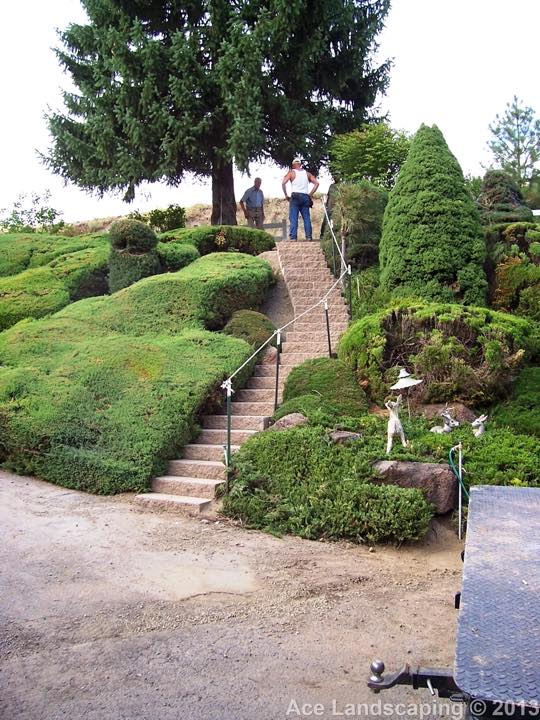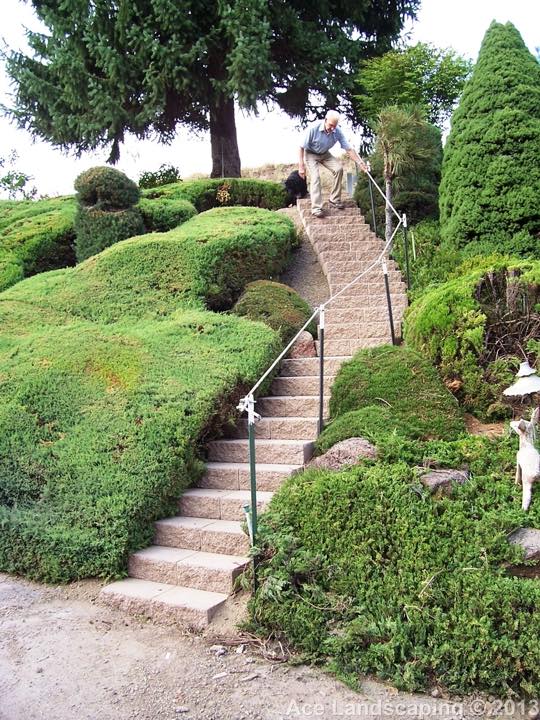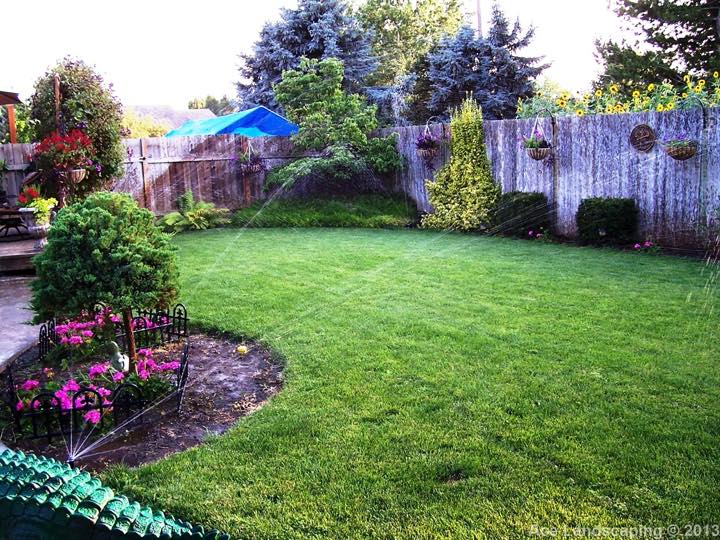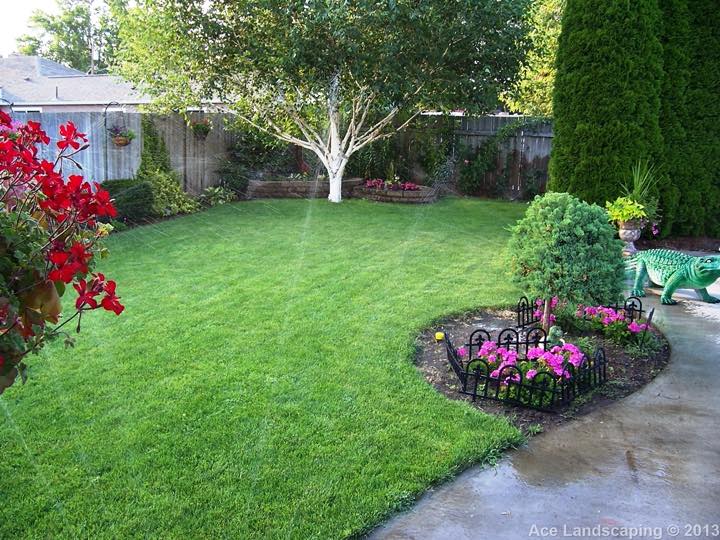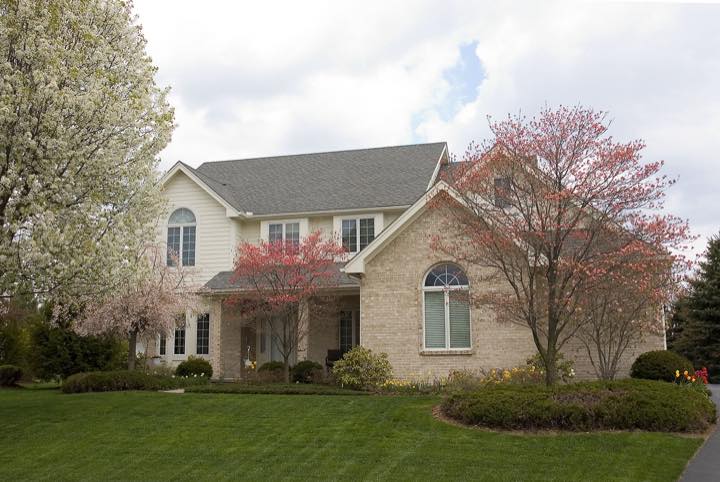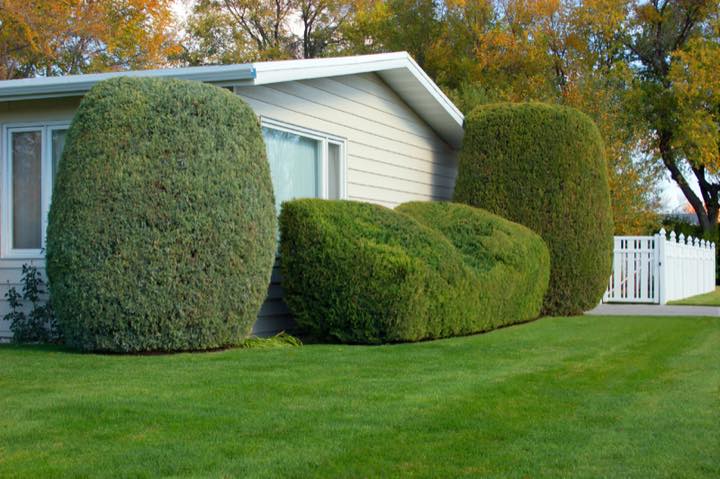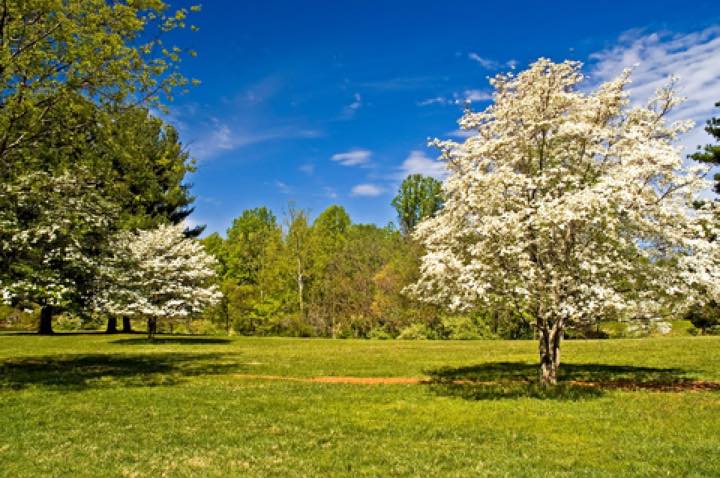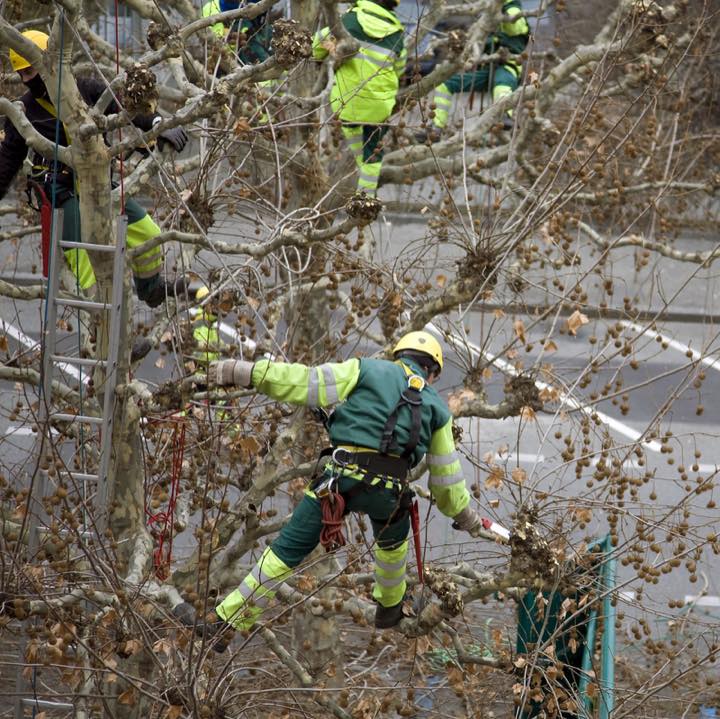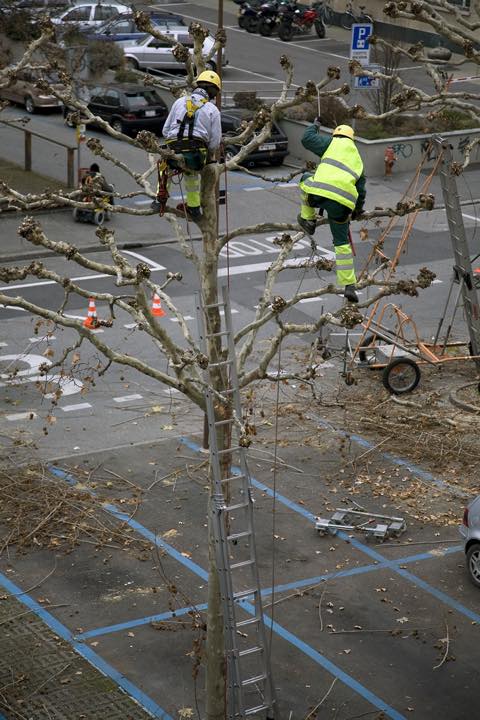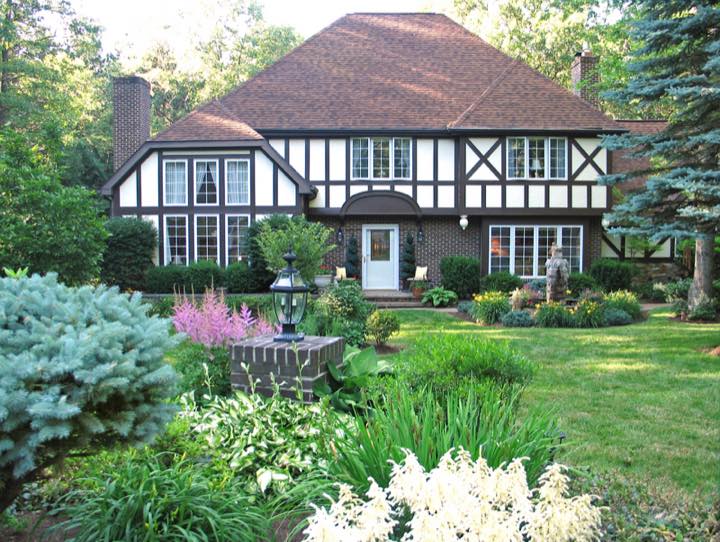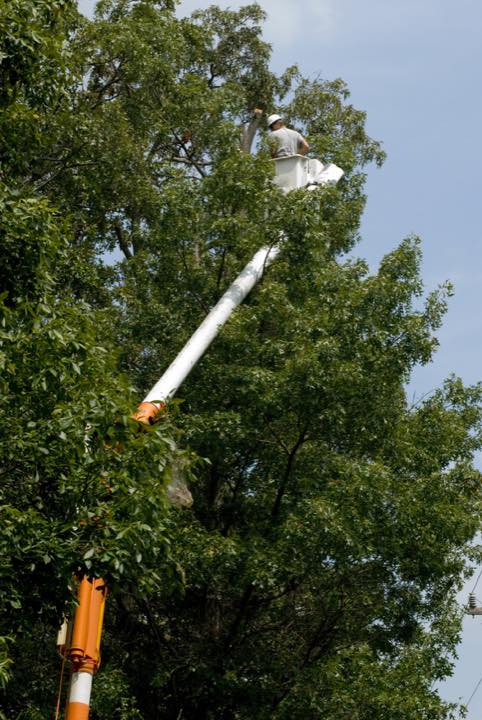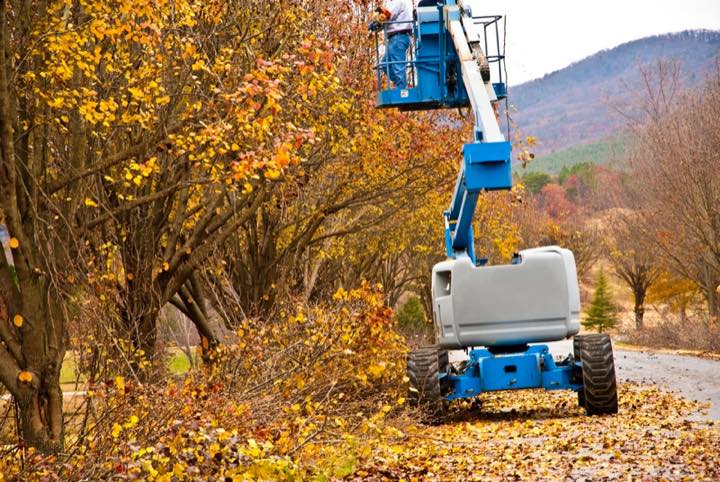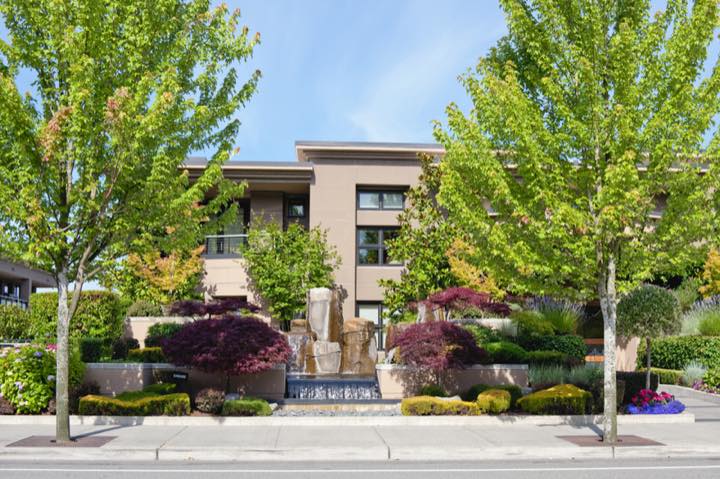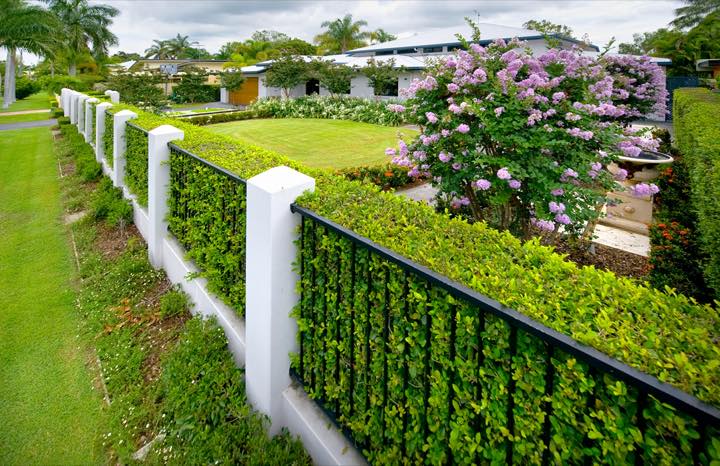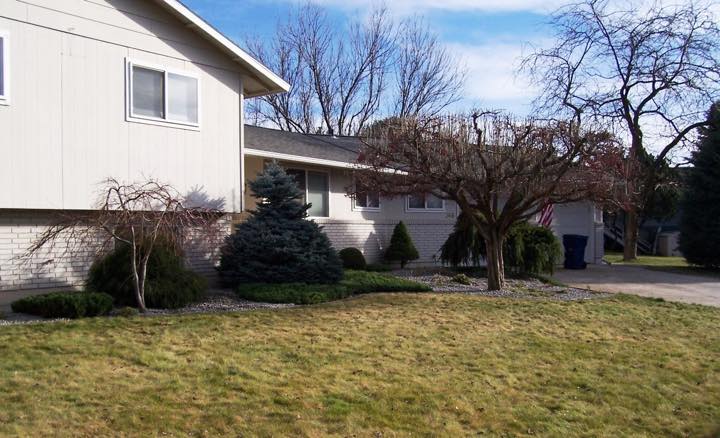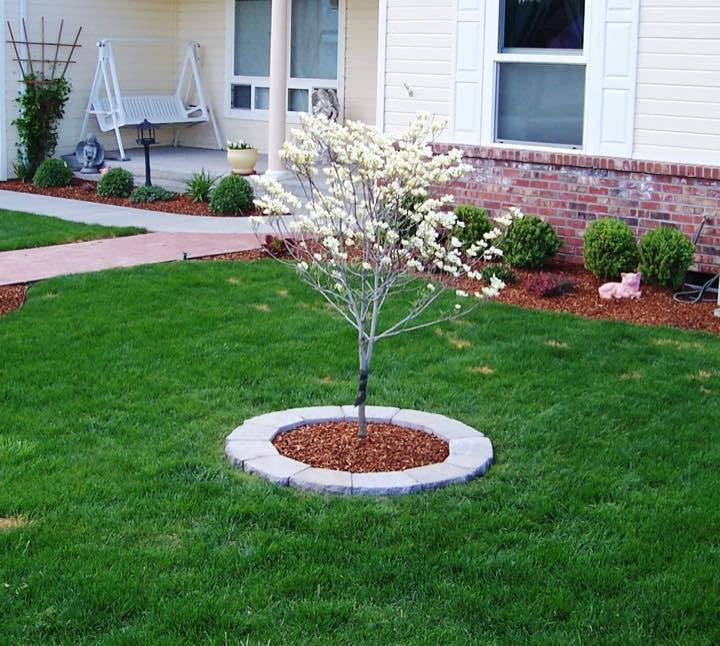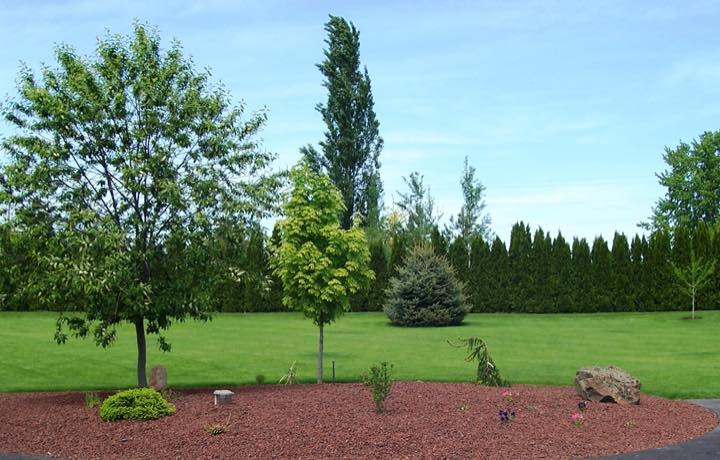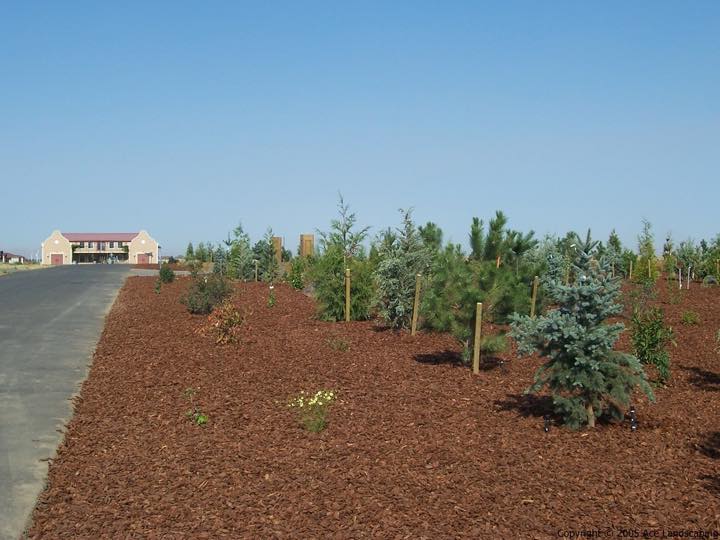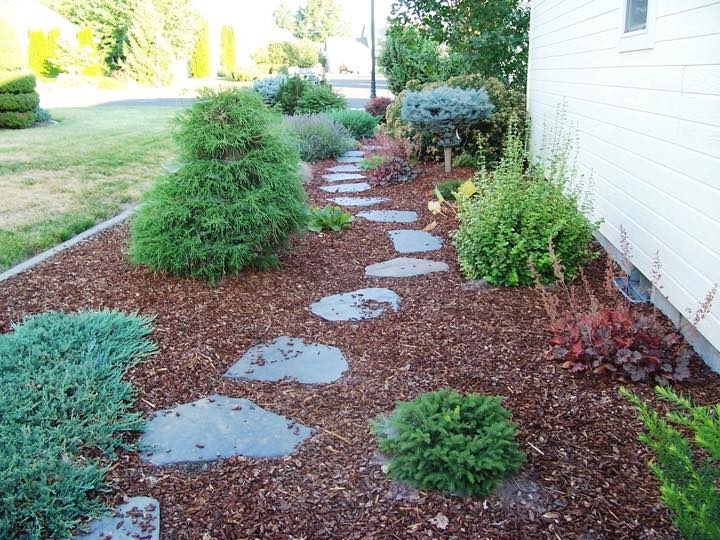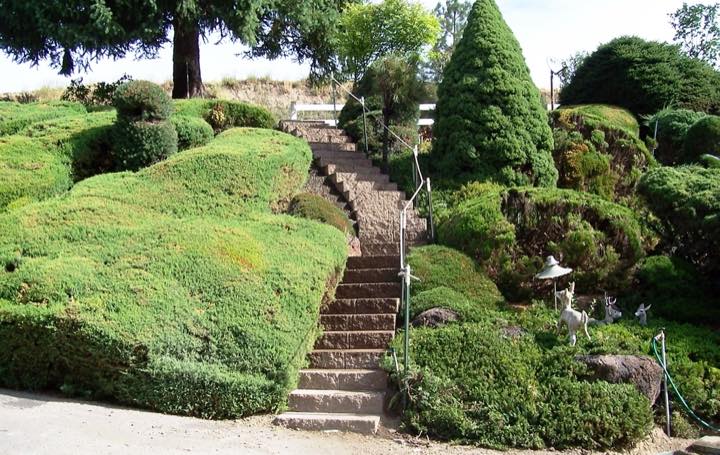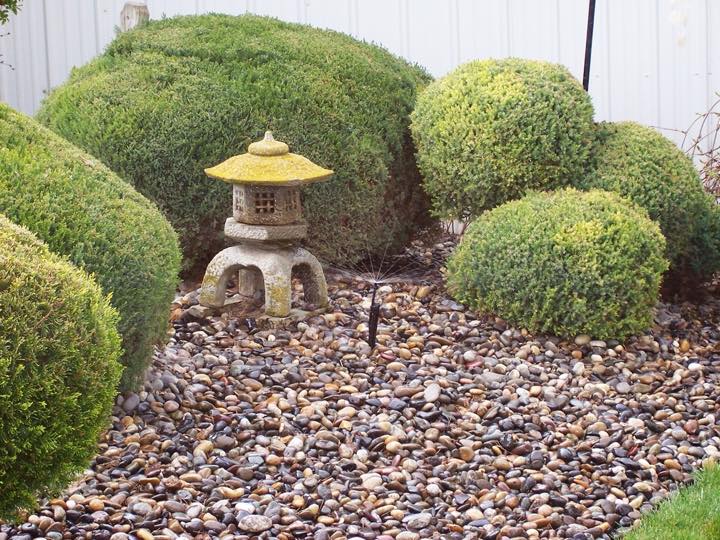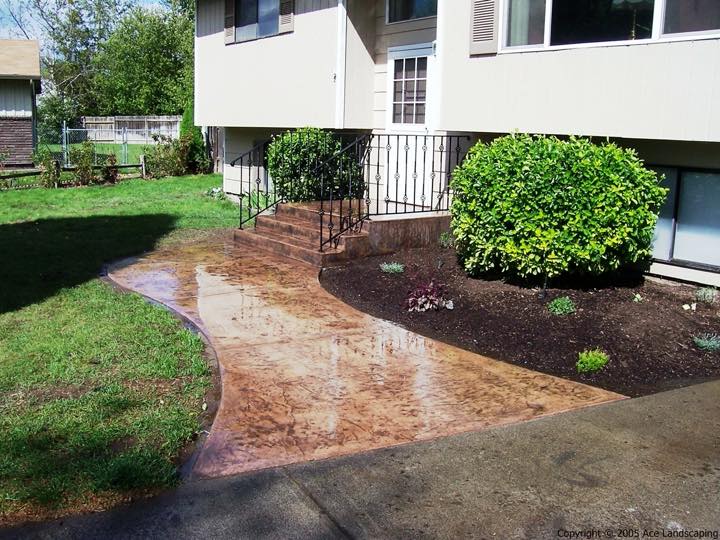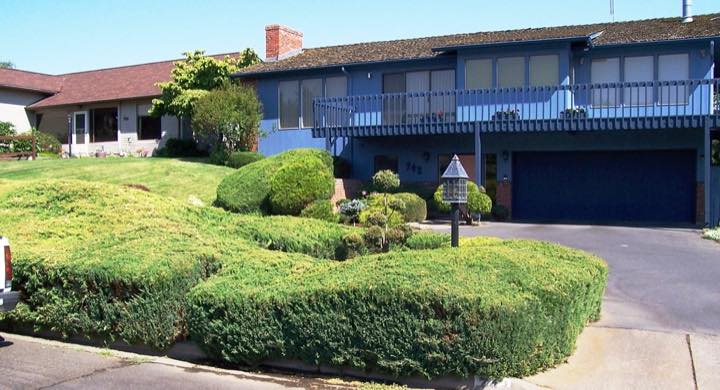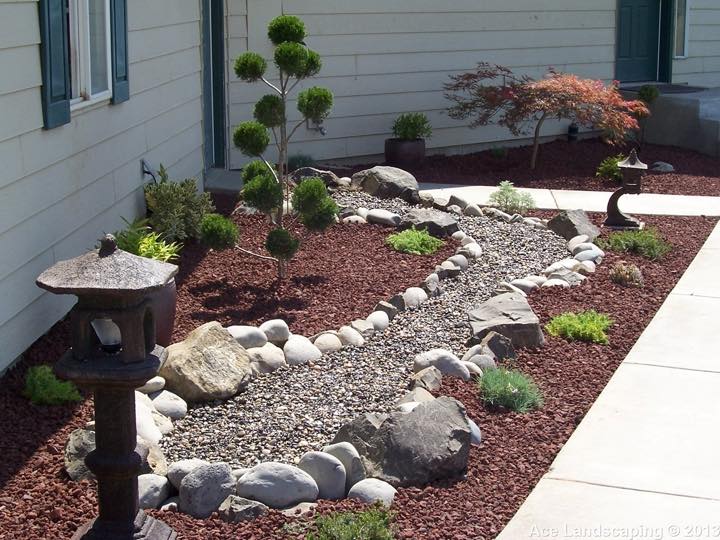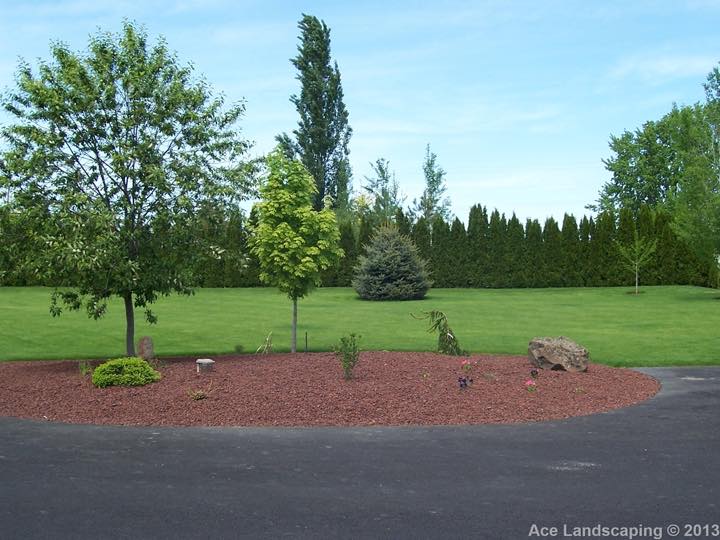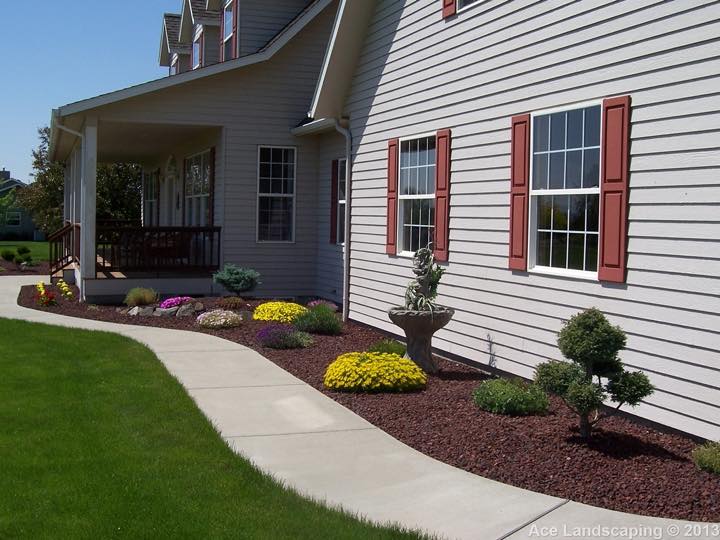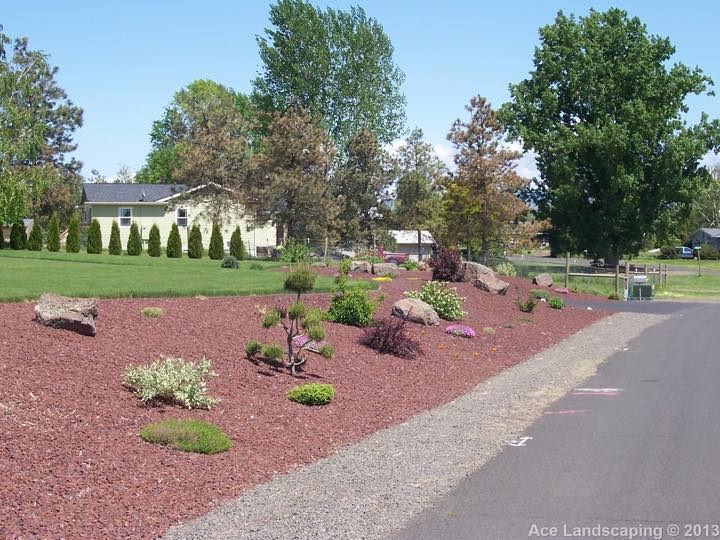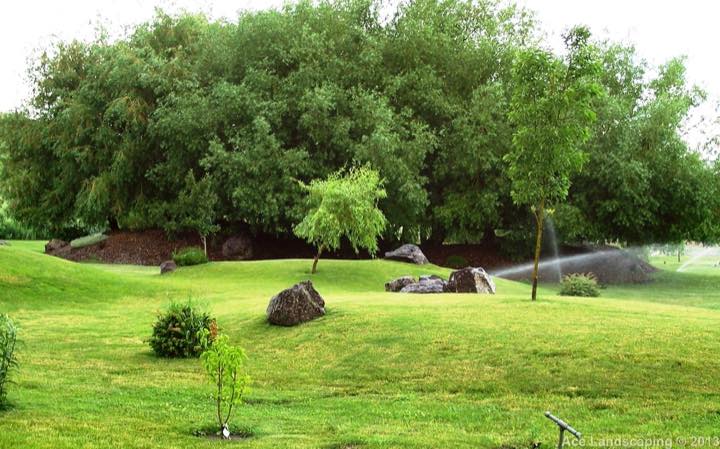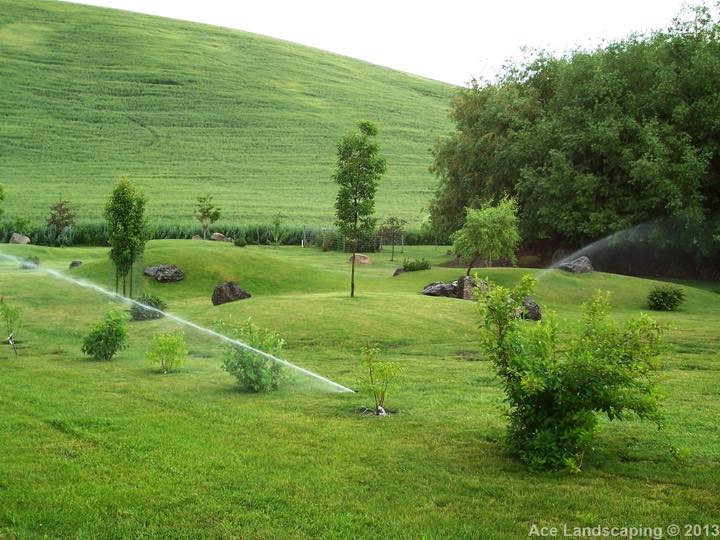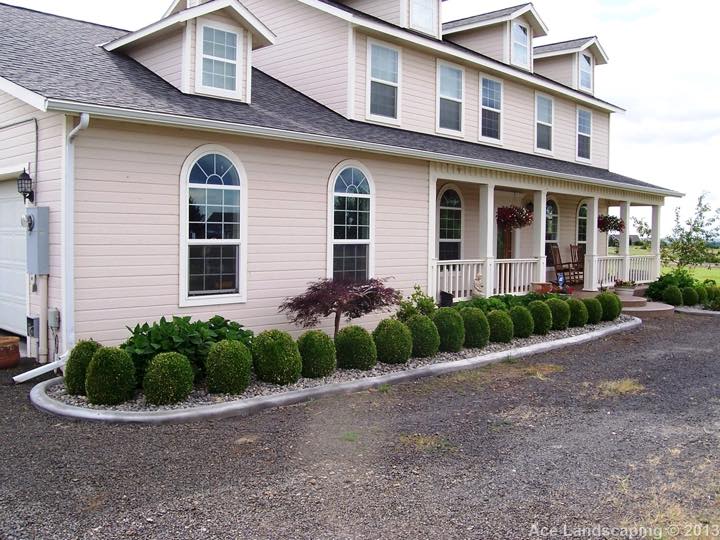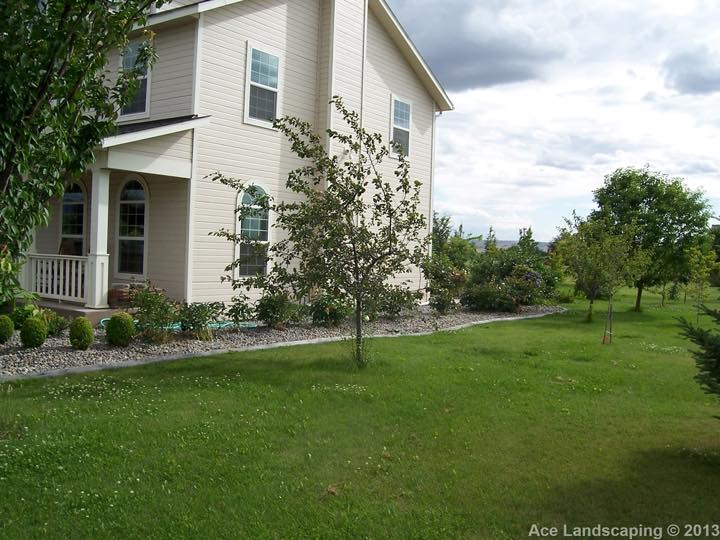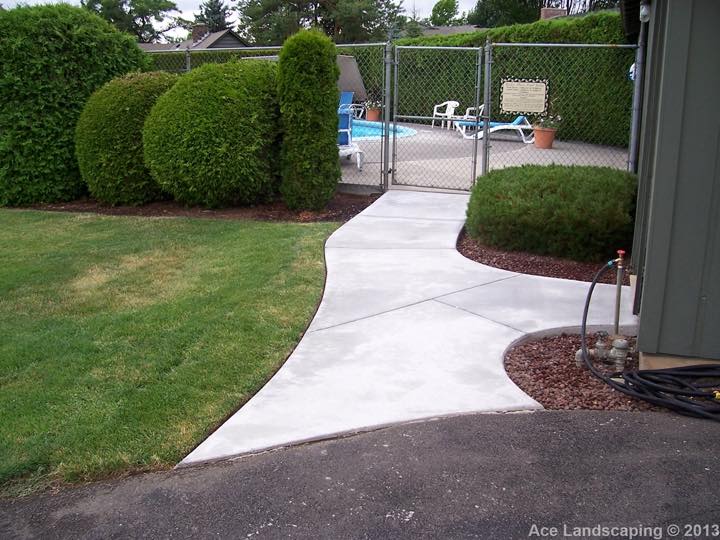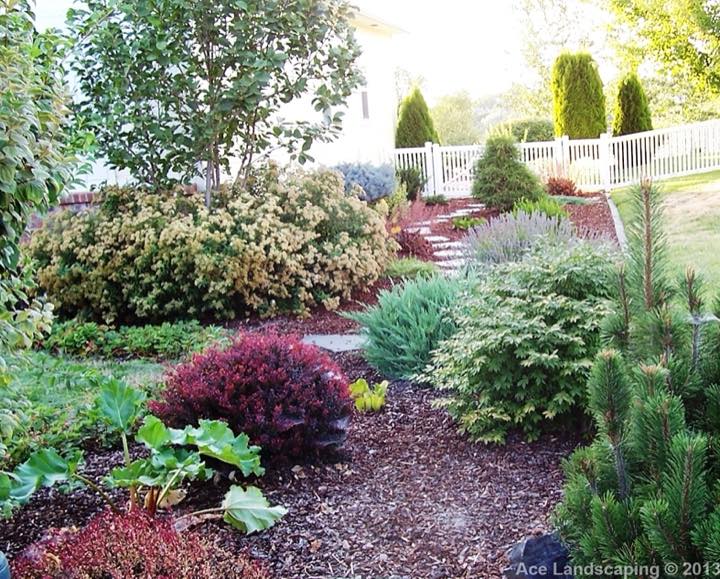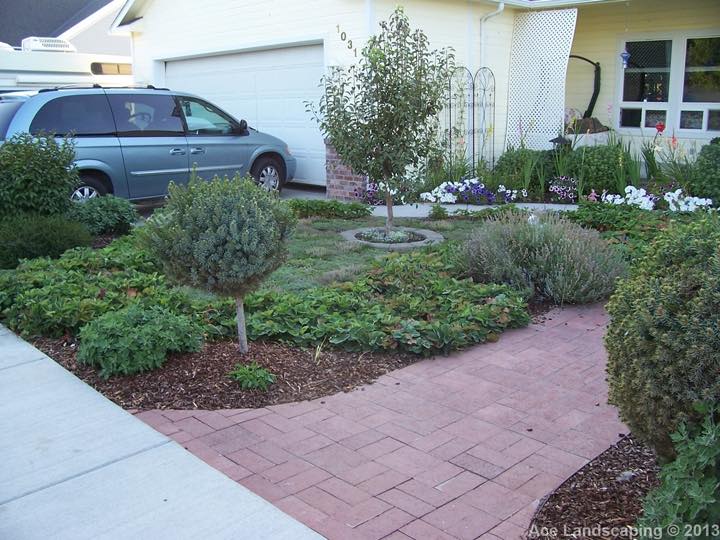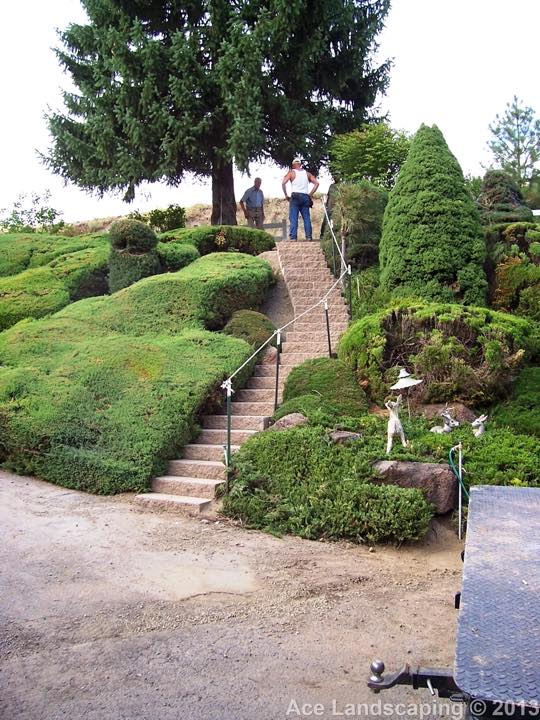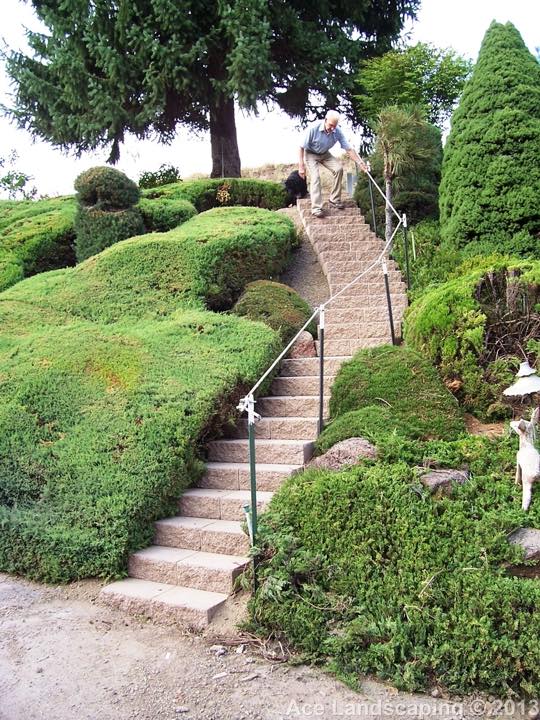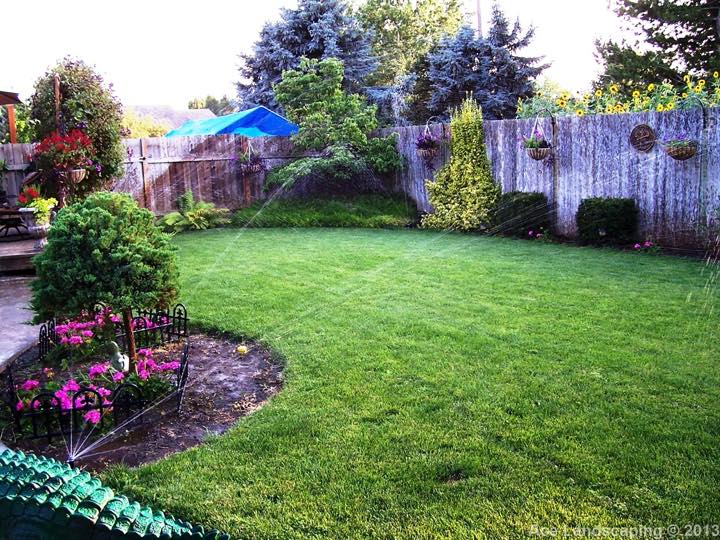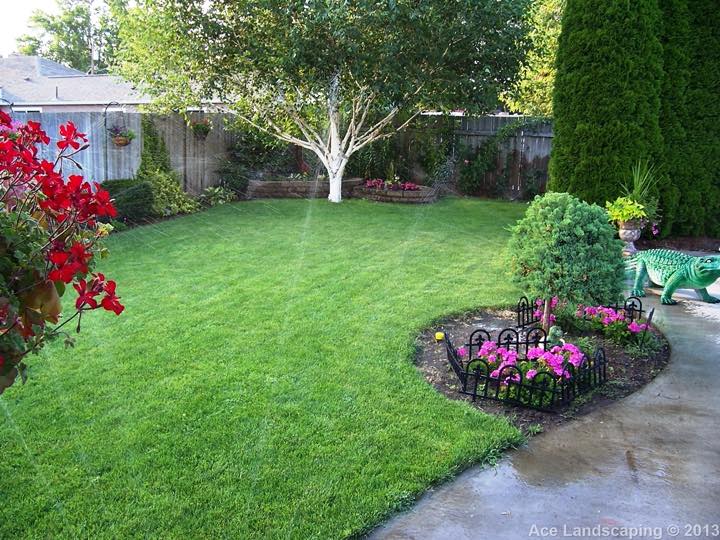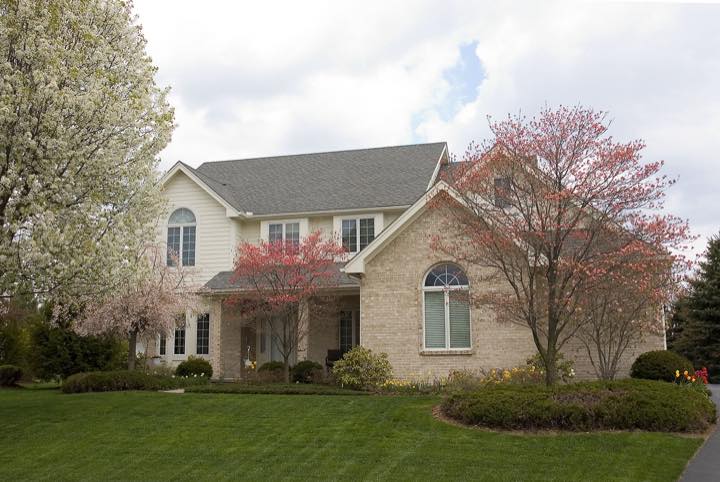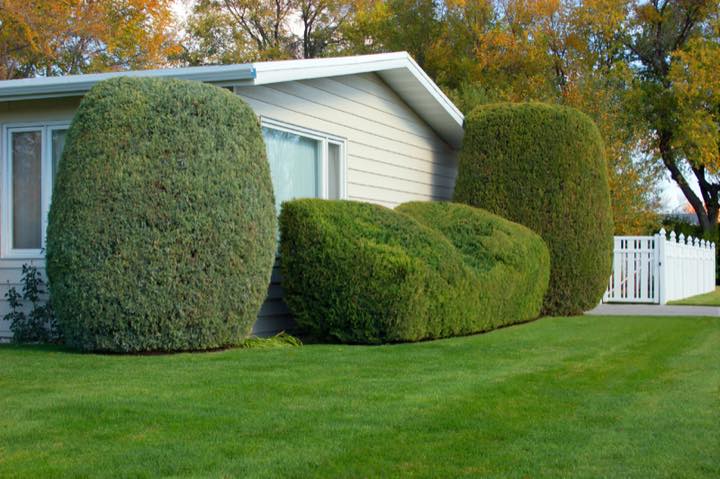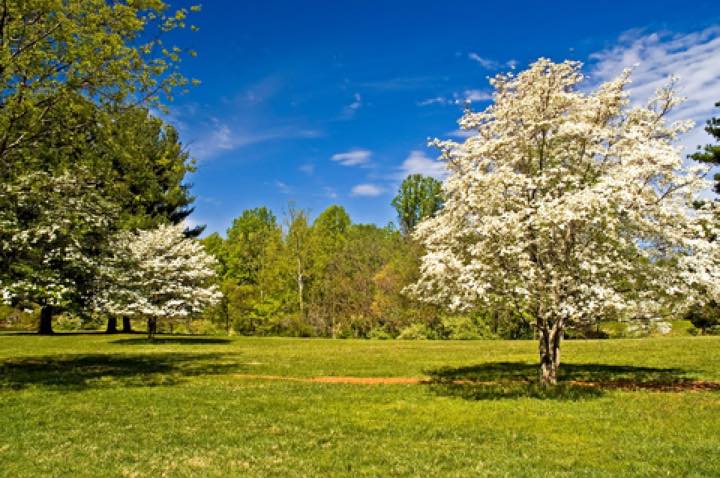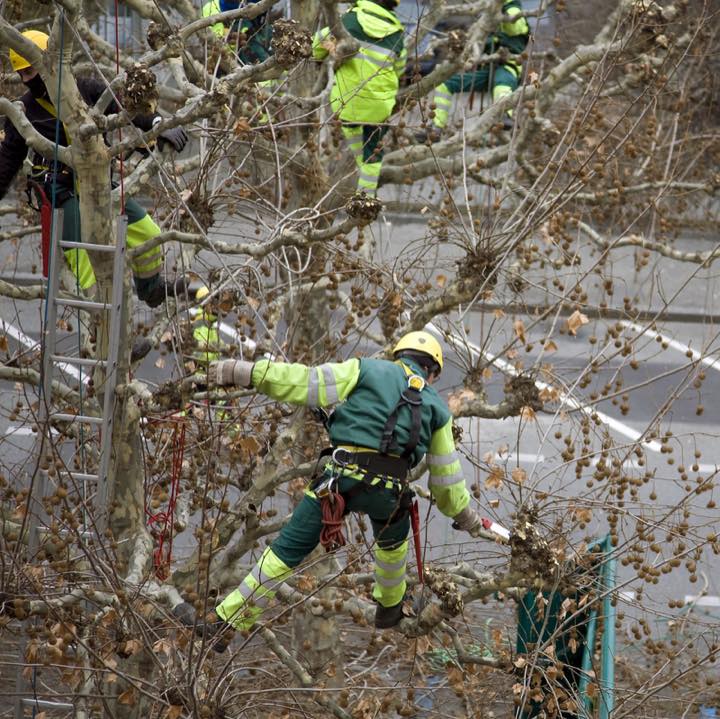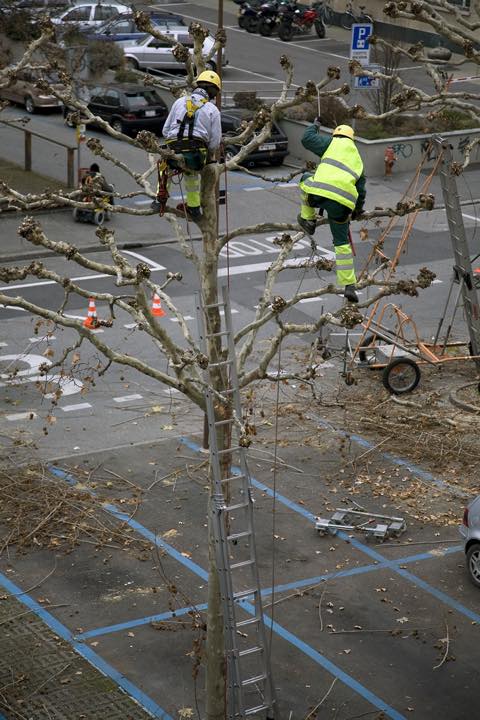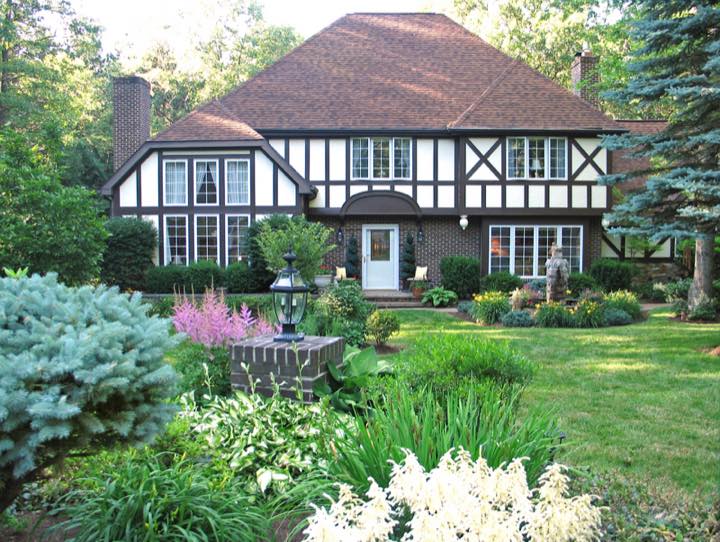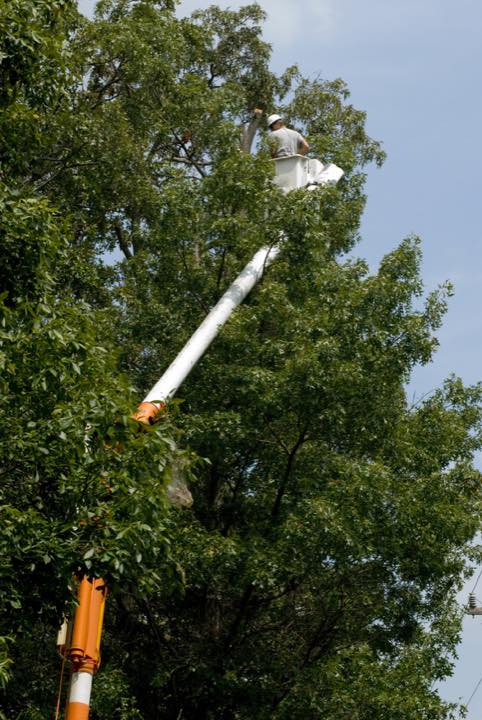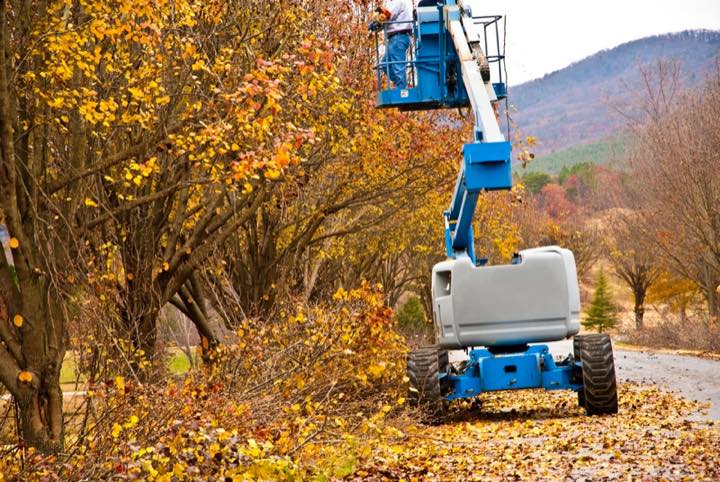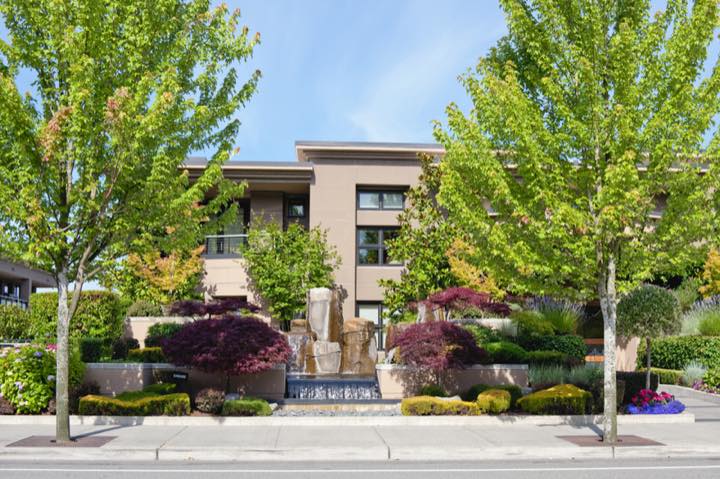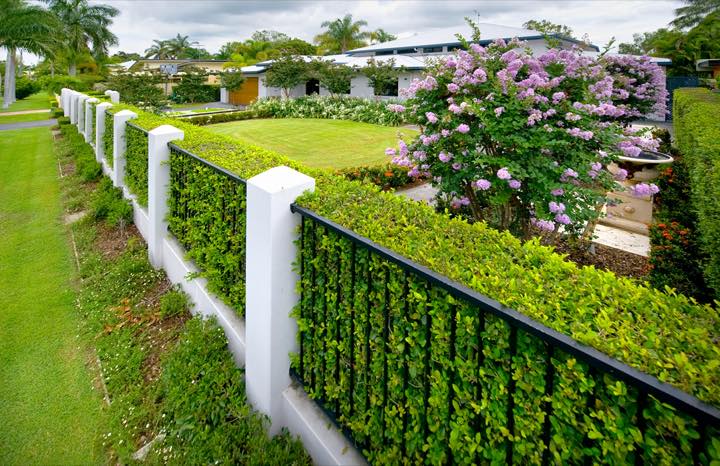 Tree Services
Tree & Shrub Trimming, Pruning, and Removal
We are professional tree & shrub trimming/pruning contractors with 20 years of tree service experience. We trim/prune your trees, bushes, and shrubs or hedges. We also do stump grinding and tree removal.
Here at Ace Landscaping we professionally prune and trim local evergreens and deciduous trees and shrubs.
Our Crew of Veteran Climbers, have numerous years of experience in every aspect of the industry. Please be aware that this is not the case with every company. There are a lot of fly by night people in this industry, so please do your homework, check out our references, and jobs Quite simply experience makes the difference between a professional job done by our company, and and improperly pruned tree, done by and inexperienced crew, which will not only look bad but could potentially cost your thousands of dollars in property damage from falling limbs. It may even mean the loss of your tree.
Professionally pruned trees will enhance the beauty of your property, while improving the shape and beauty of your trees for years to come.
We also do a great deal of emergency hazardous tree removal, and are available immediately if need be. Also we would be happy to give you a FREE consultation, as to the health of your tree, Potential risk to your property, and our recommendations for an on-going professional tree pruning maintenance program.
We offer total tree removal services. If you want the stump removed, the most efficient way to get rid of the stump is by having our trained professionals mechanically grind the stump, remove grinding debris, and bring in the top soil for easy planting of lawn or flowers.
Here at ace landscaping we take a great deal of pride in our prompt professional work, whether you need us to bring in a boom truck, or climb your tree, your job will be done quickly and correctly.
We would like the chance to earn your business. Please call for your FREE estimate today (509) 522-2081.
Tree & Shrub Trimming Services
| | |
| --- | --- |
| Available Landscape Design | Tree & Bush Planting |
| Stump, Tree or Bush Removal | Tree & Bush Shaping or Pruning (both formal & informal styles available) |
| Low Impact Landscape Removal Services | Expert Climbers On Staff |
| Boom Truck Availability | Cabling |
| Professional Pruning, Thinning and Topping | Firewood Delivery |
| Cleaning Properties | Nursery Trees Available |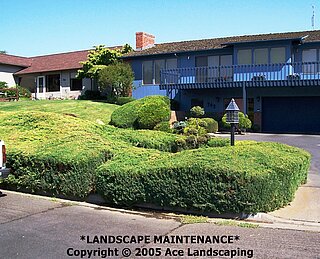 We are very pleased with the work Ace landscaping has done for us. They removed trees, planted shrubs, repaired the driveway and will soon trim our shrubs. I trust them to do top notch work. They are great to deal with.
Sincerely,
Jim
Walla Walla, WA
I live in an area where the Ace Landscaping business takes care of the yards. I have had them trim and thin the two trees in my back yard for several years. They always do a really good job and leave things a lot better looking by the time they leave.
Sincerely,
Mary
Walla Walla, WA
I'm glad the one tree is trimmed and the other is removed! Thanks to your two young men that did the job. I'm also glad to have the bird nest removed... thanks again.
Sincerely,
Mary