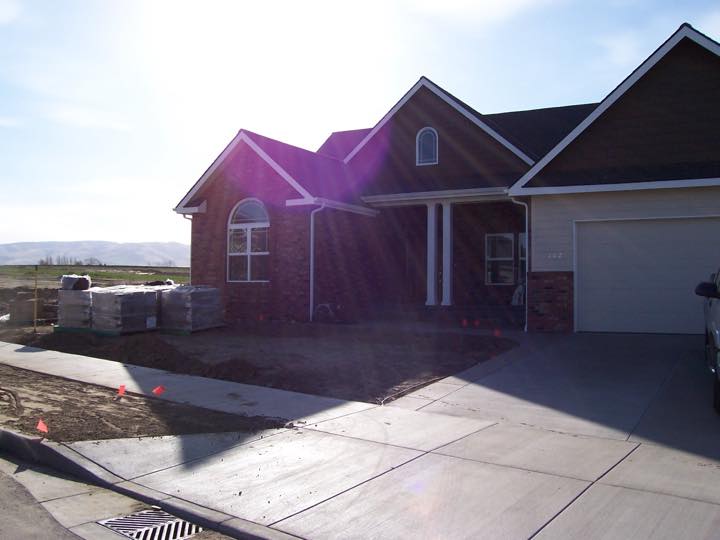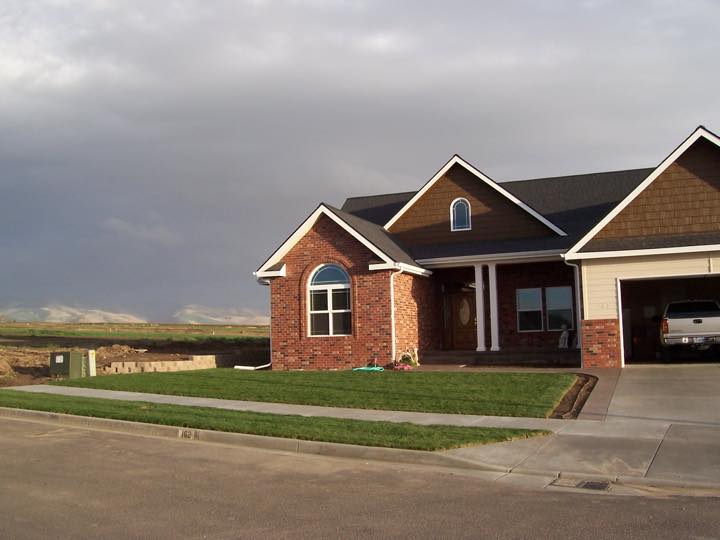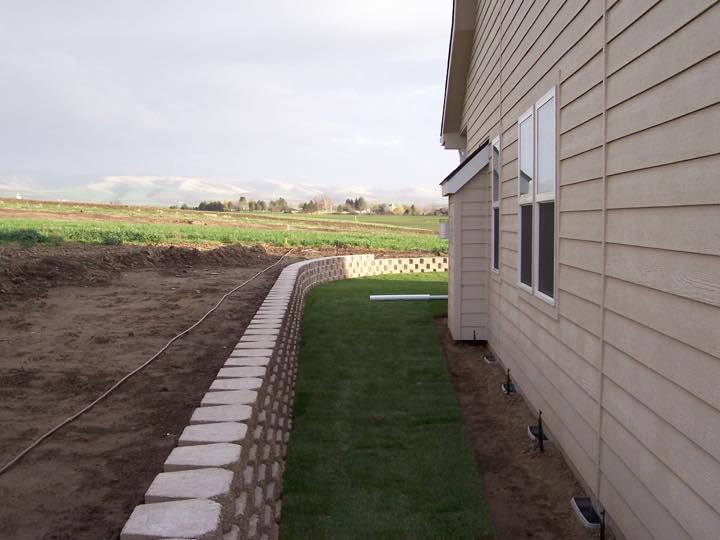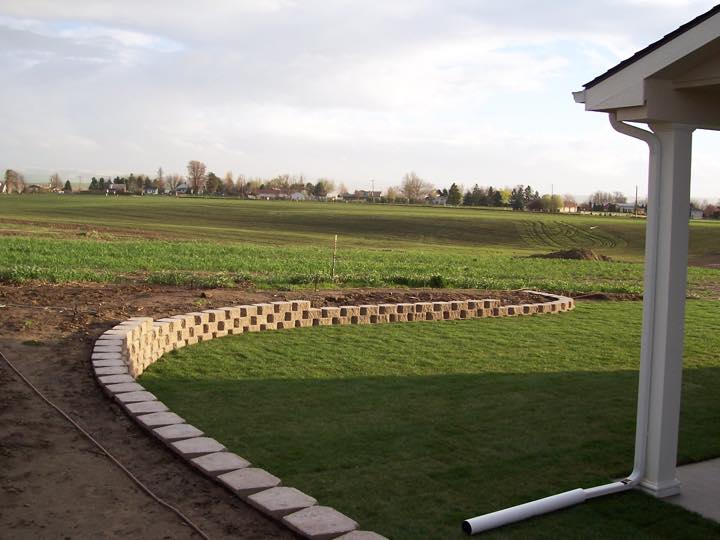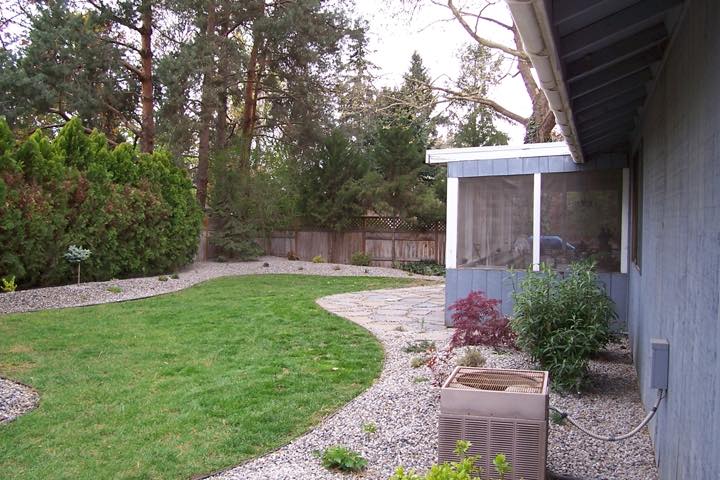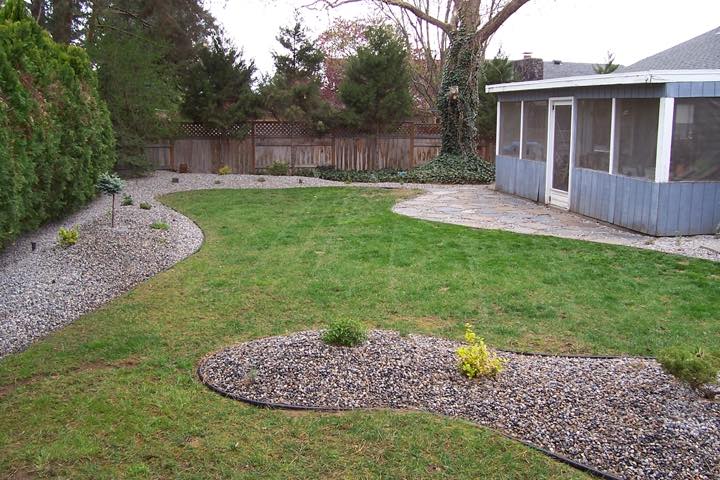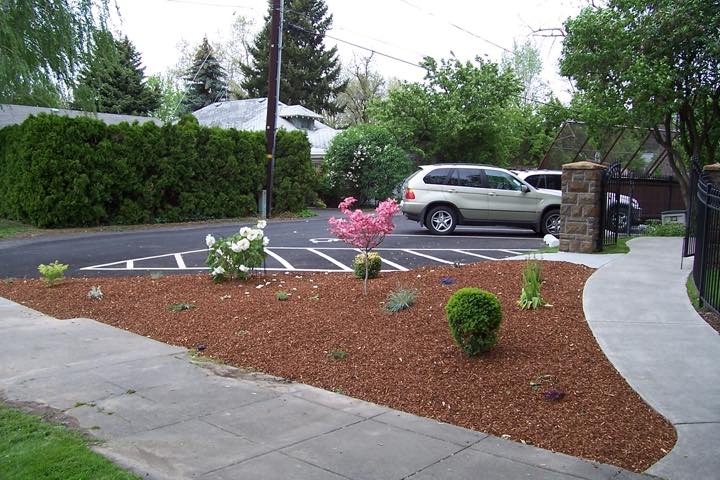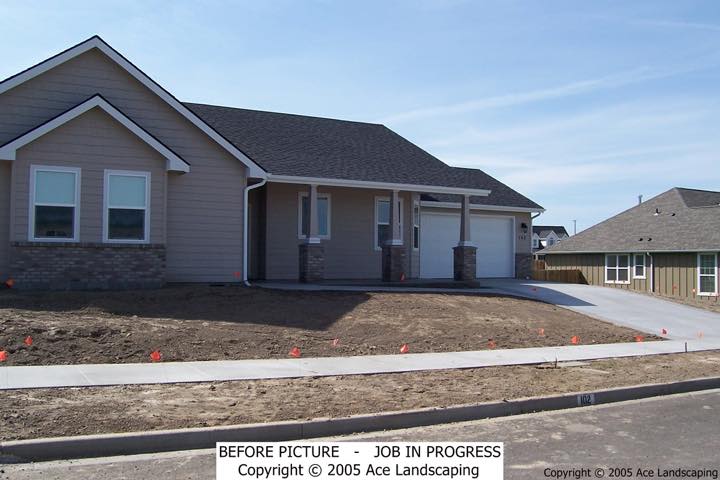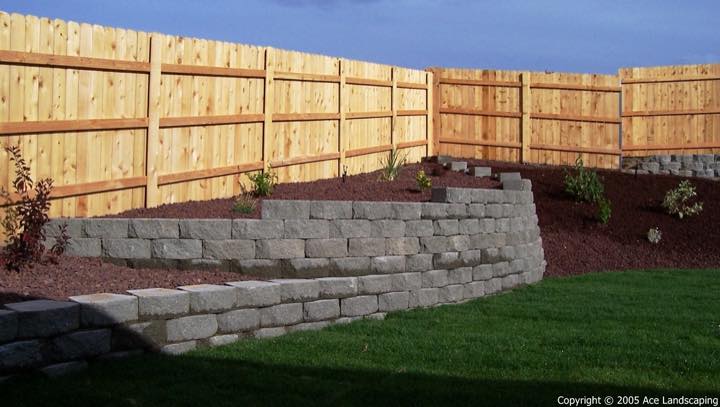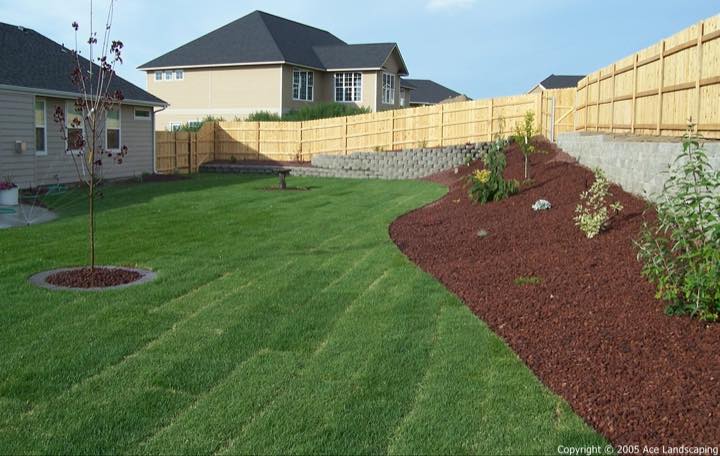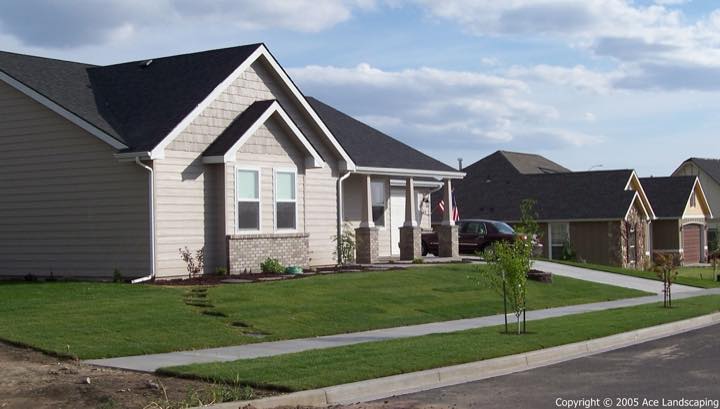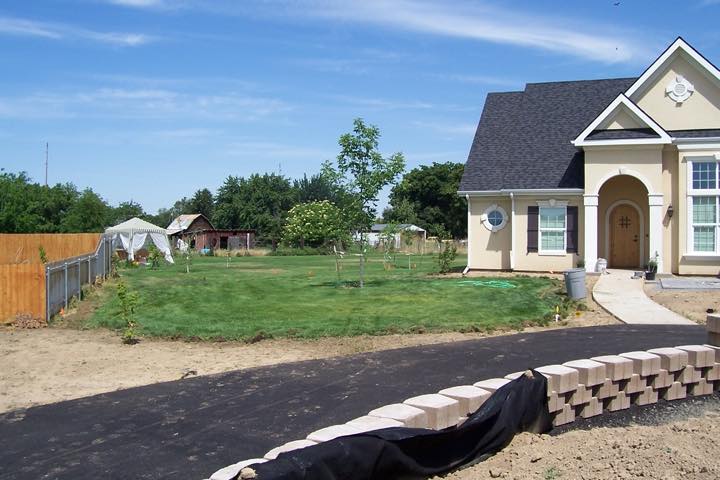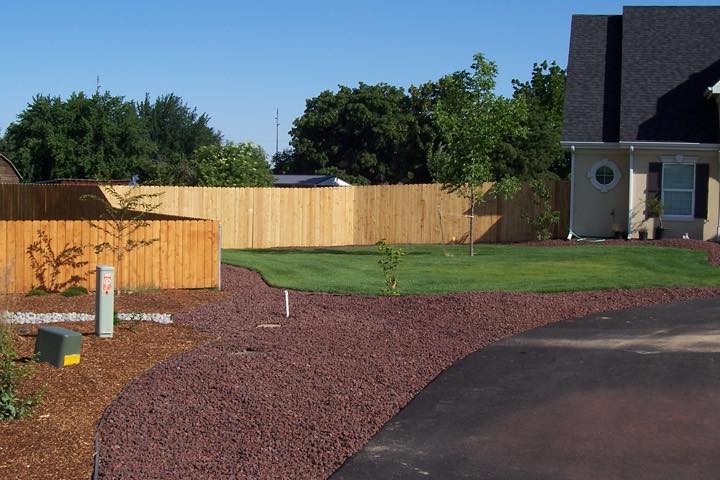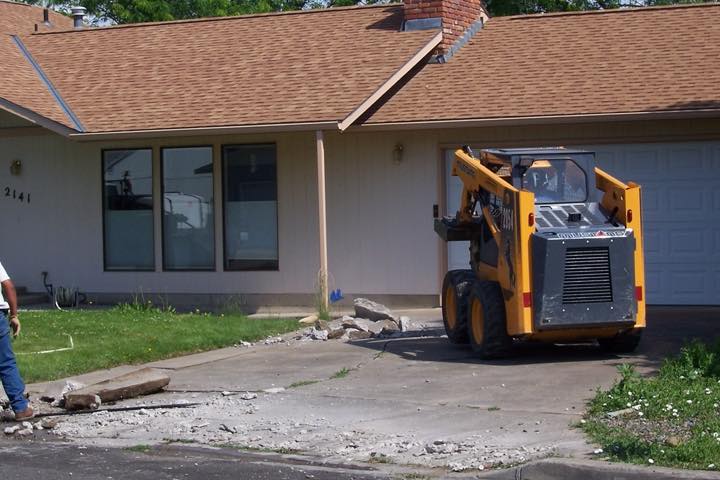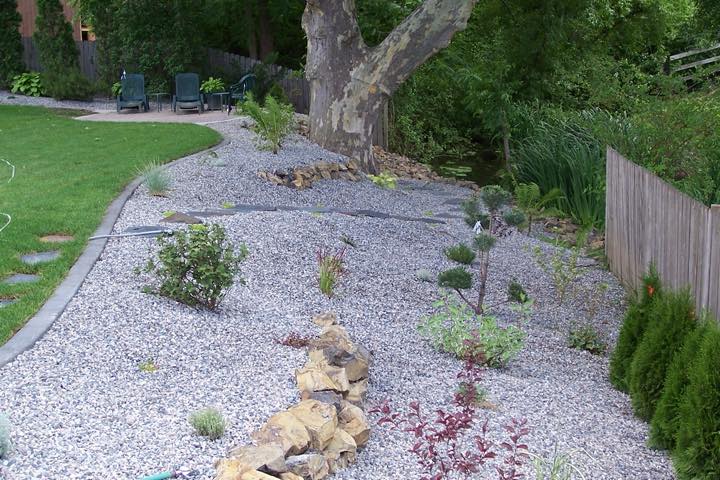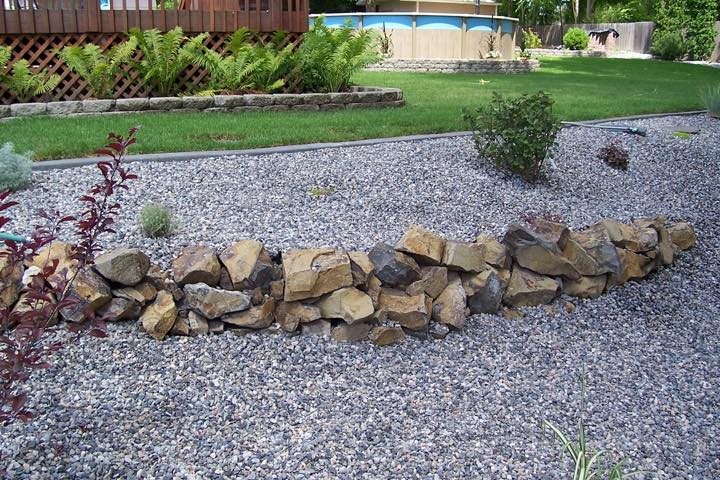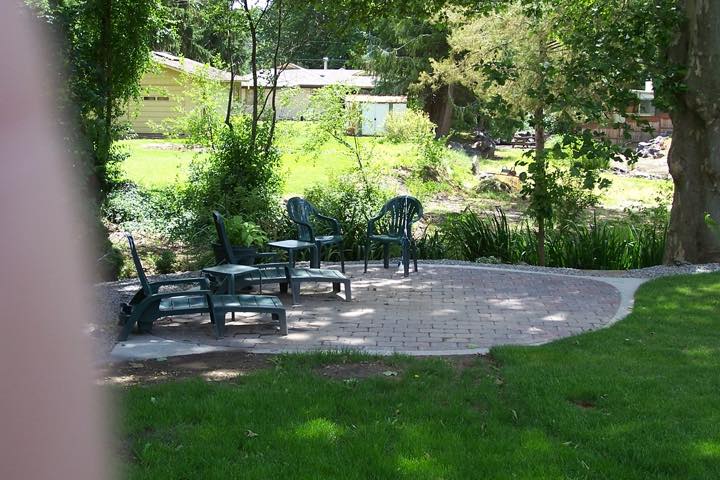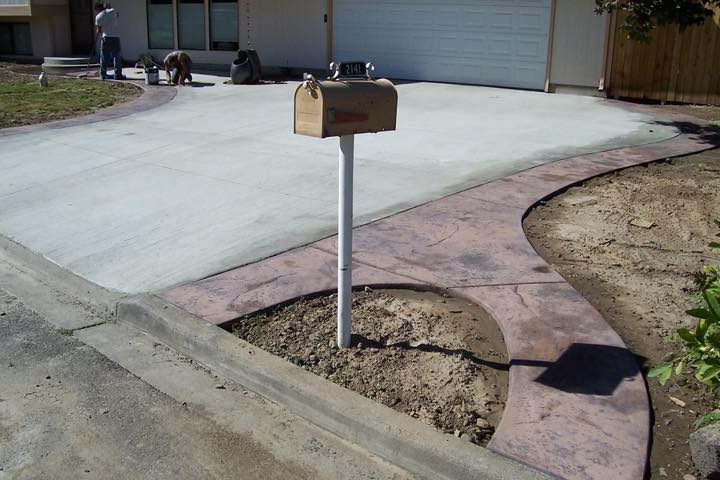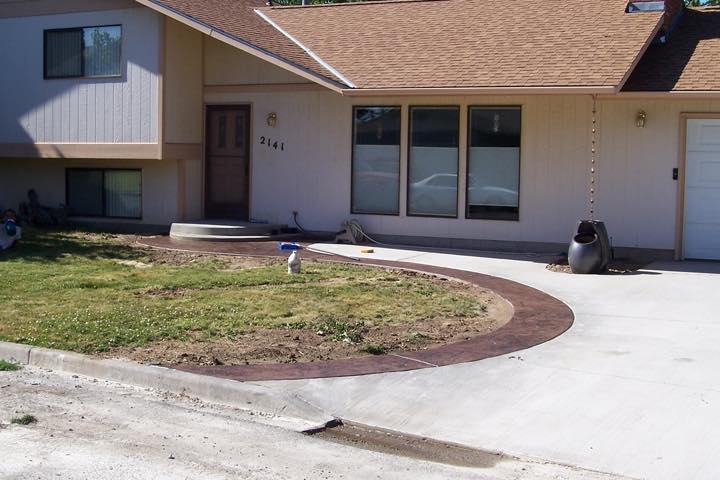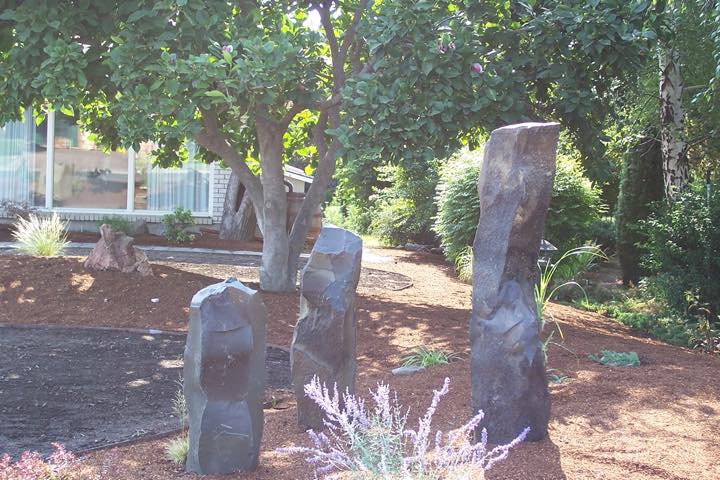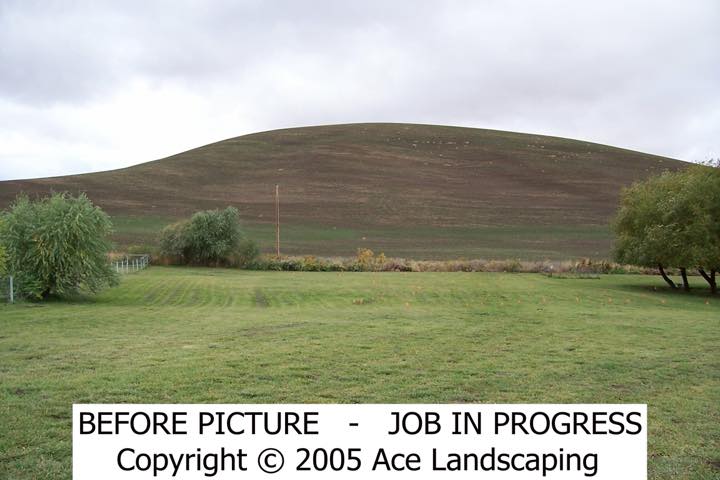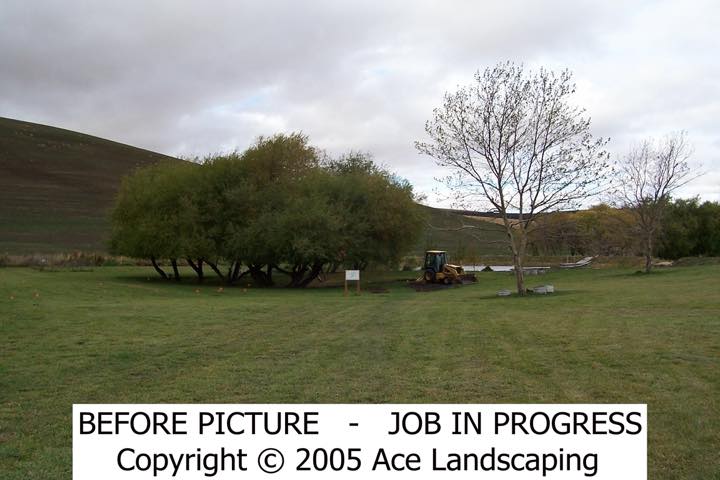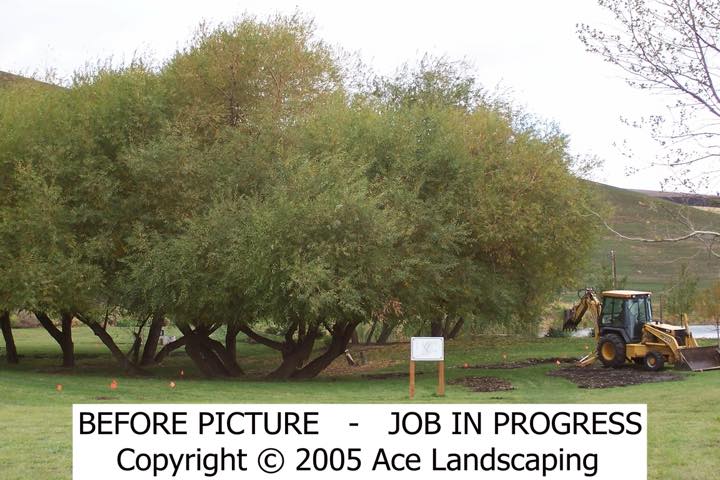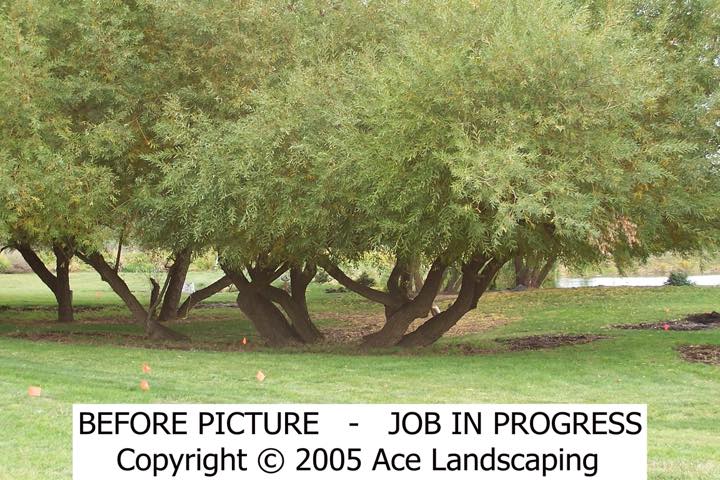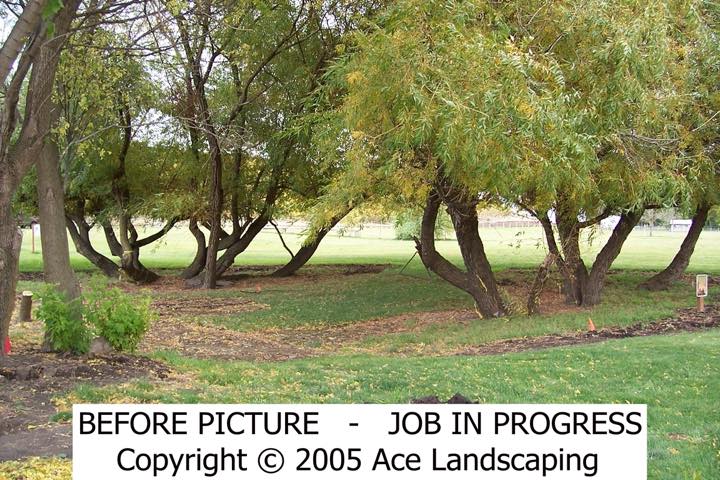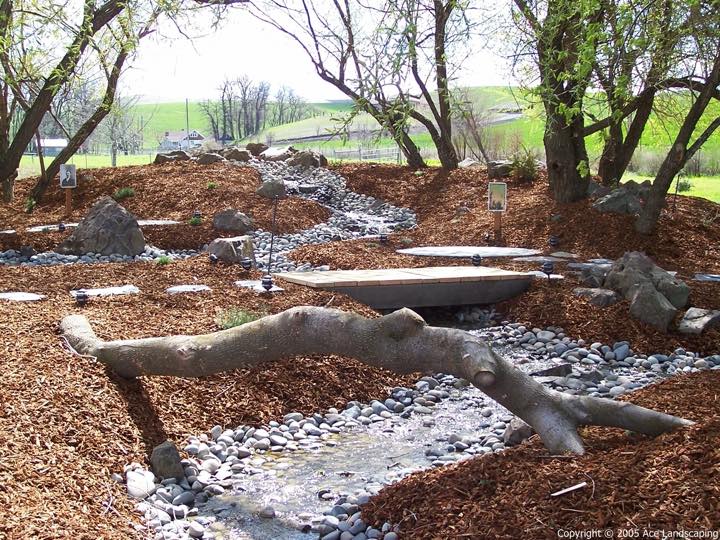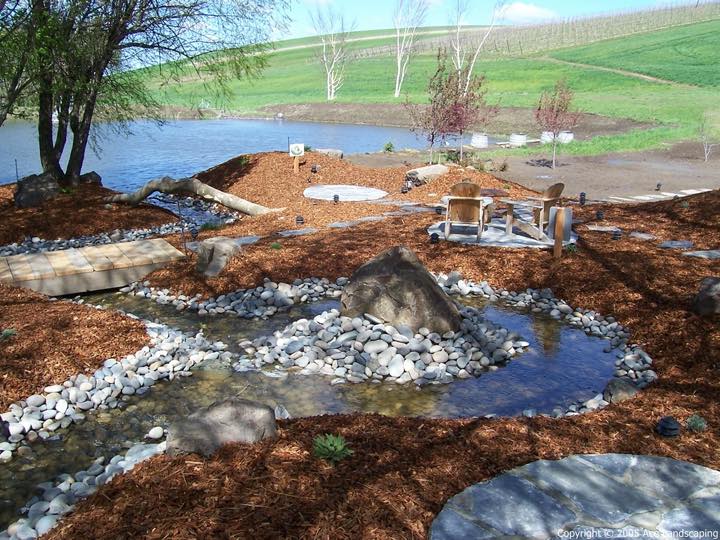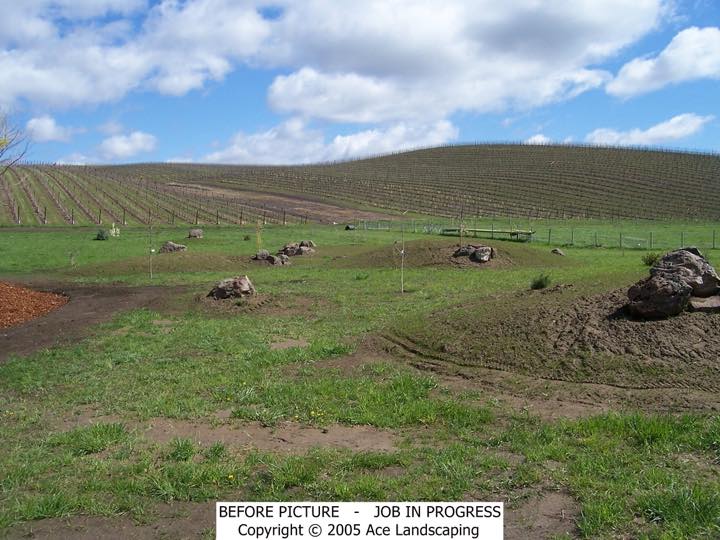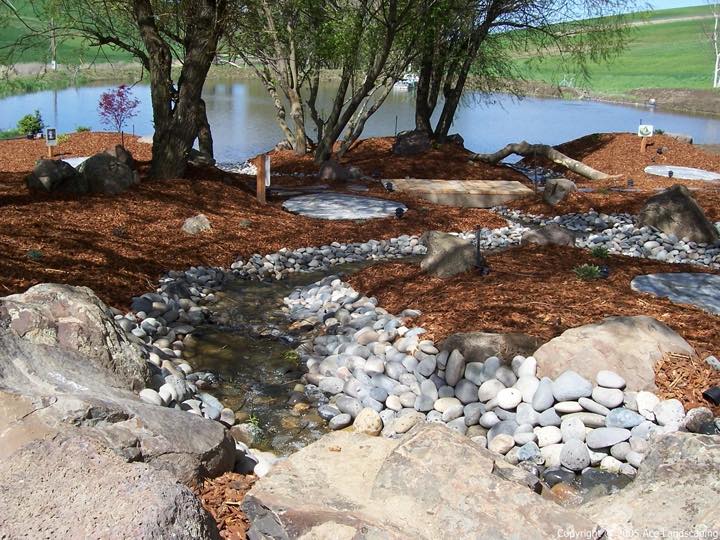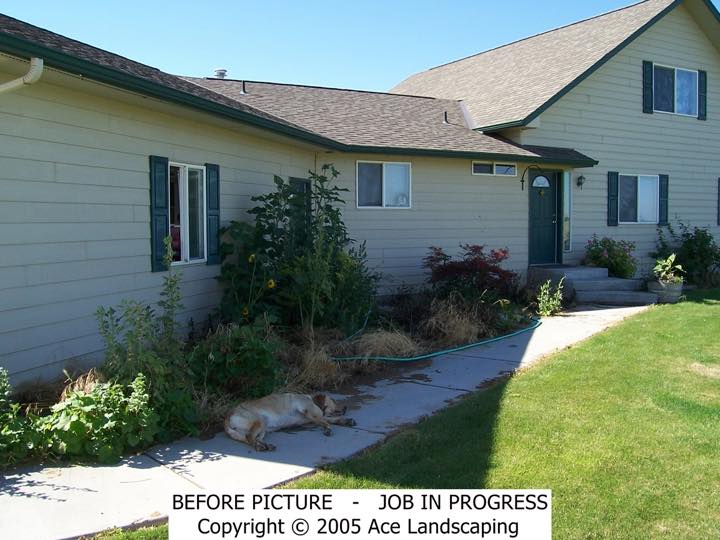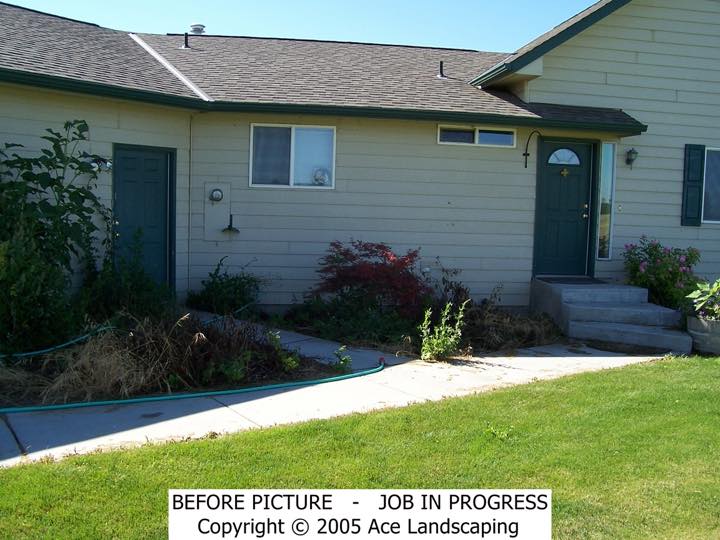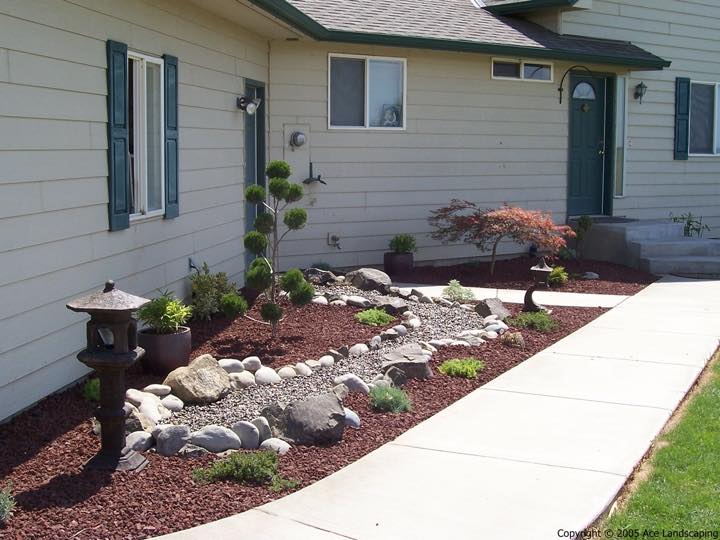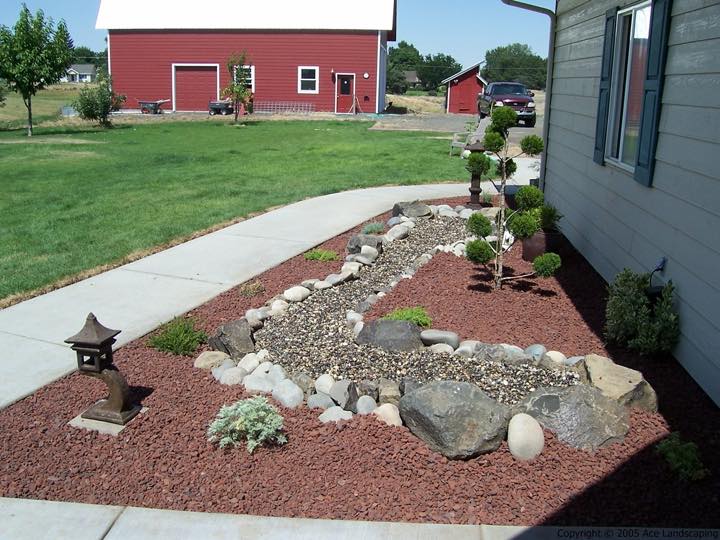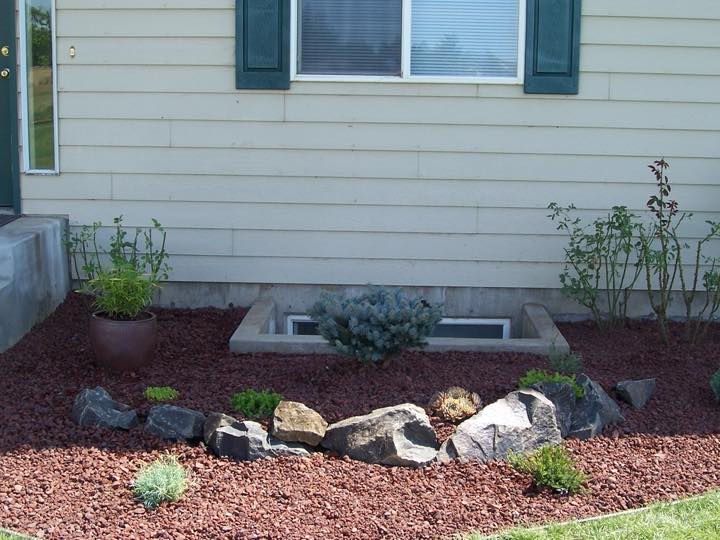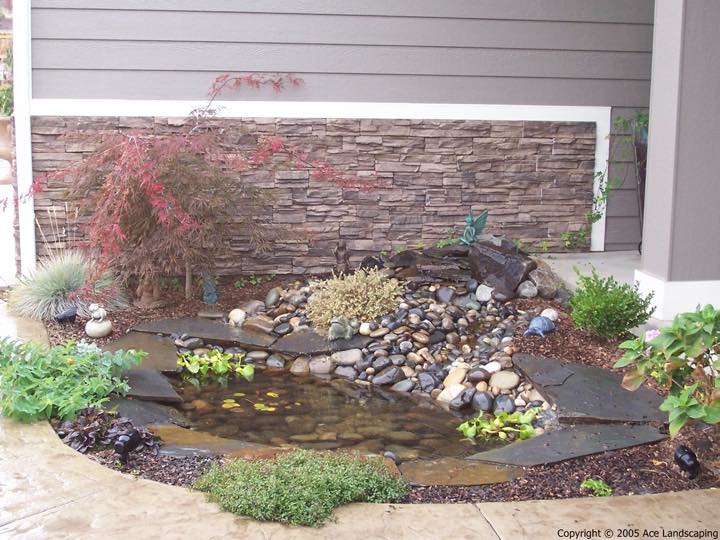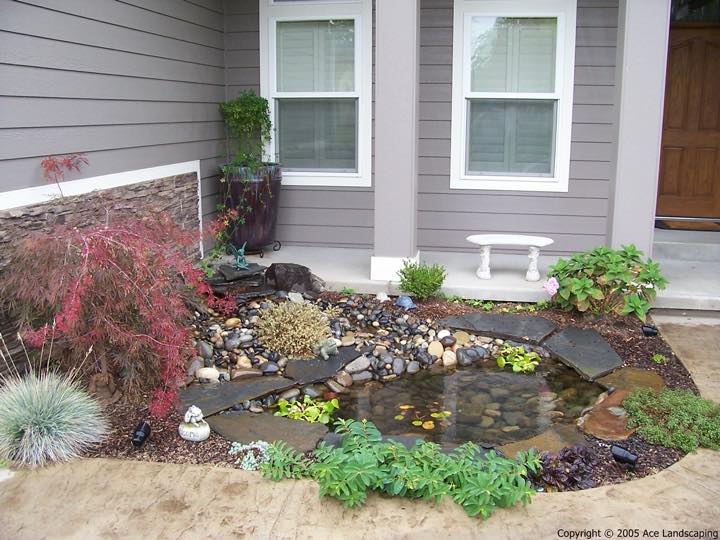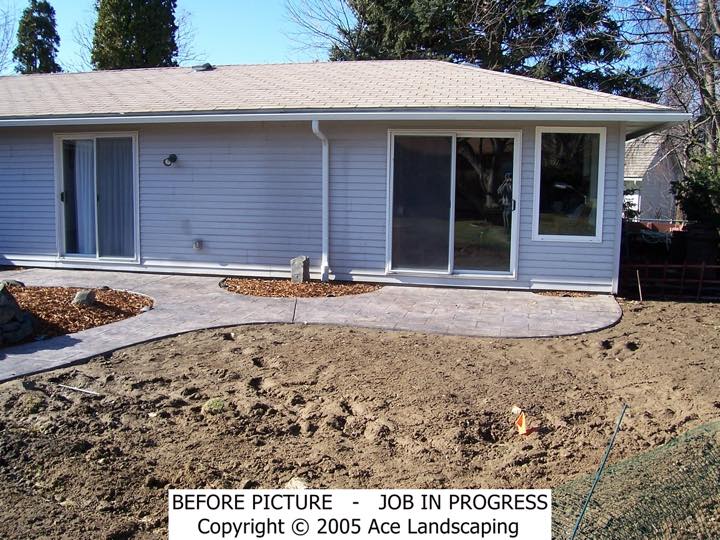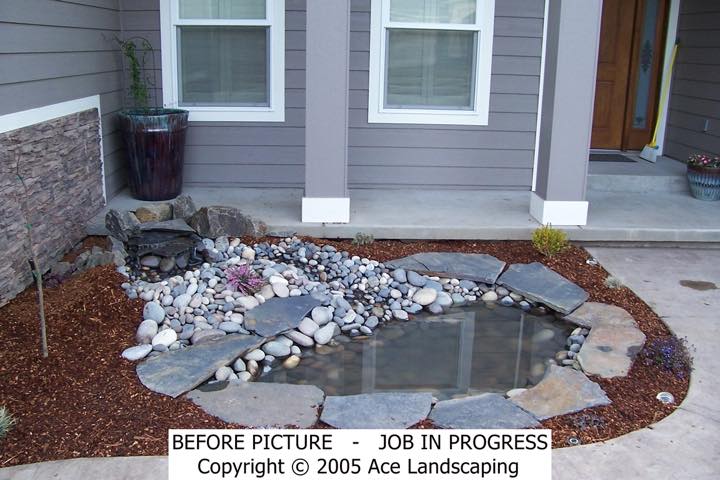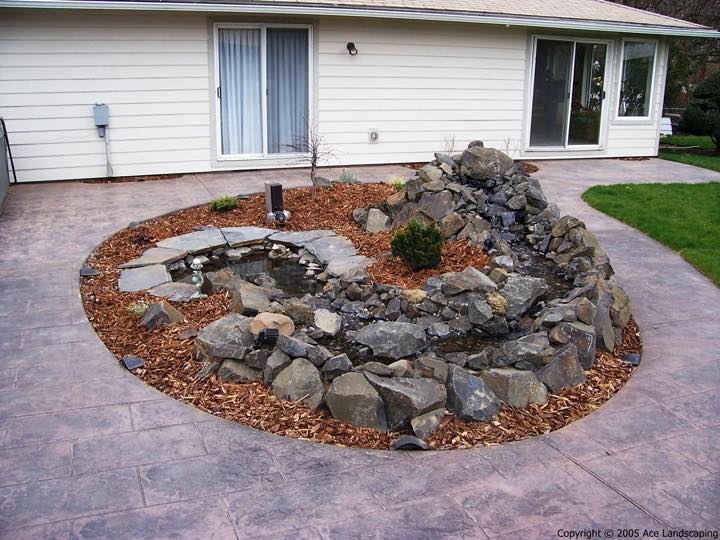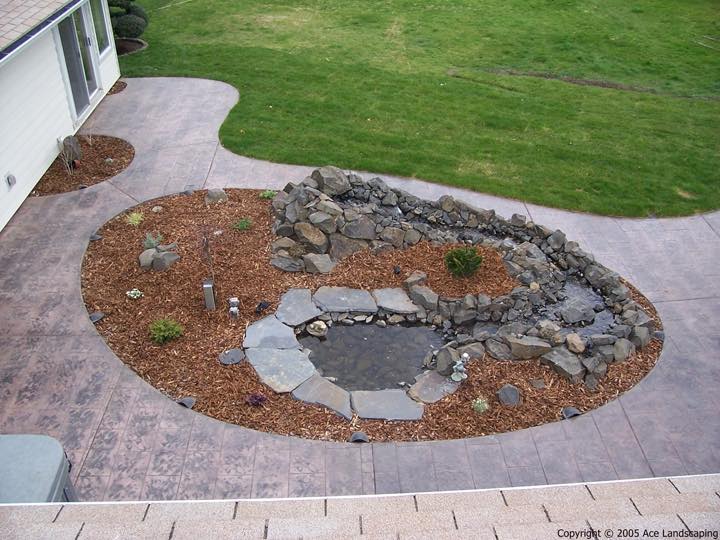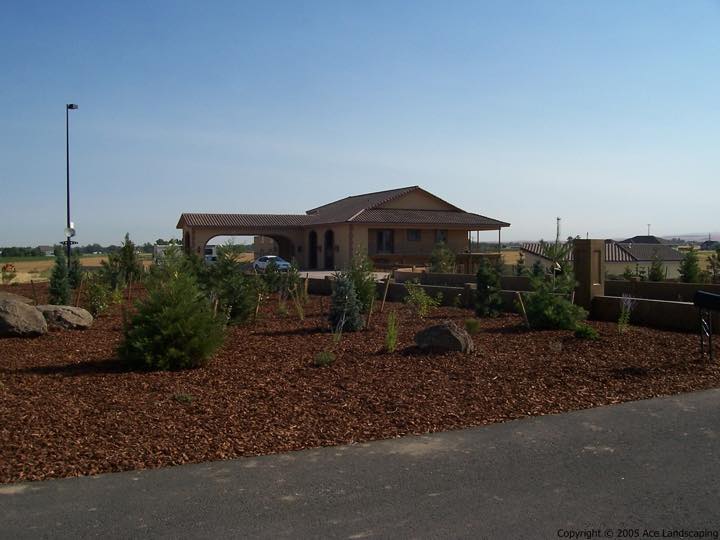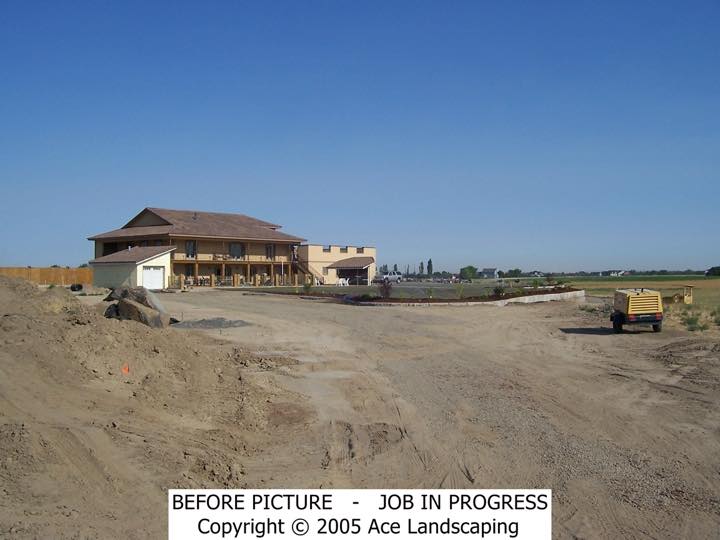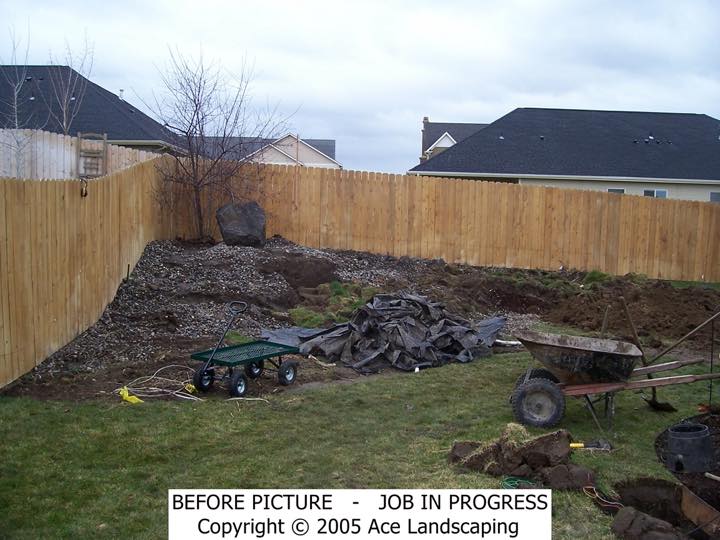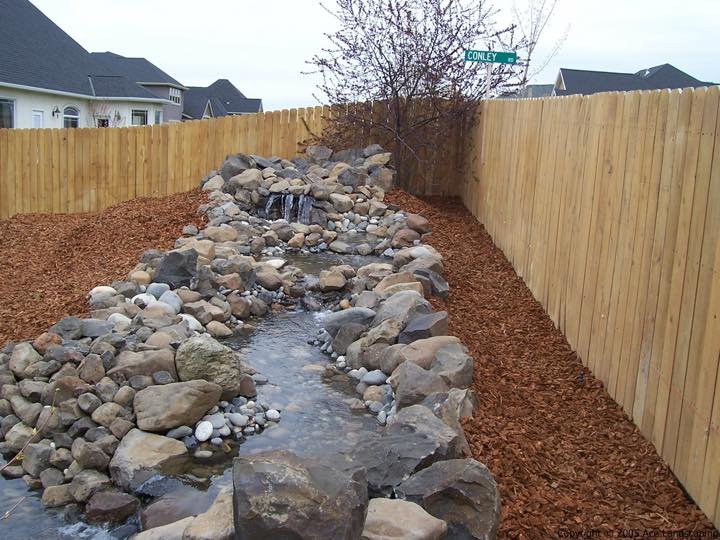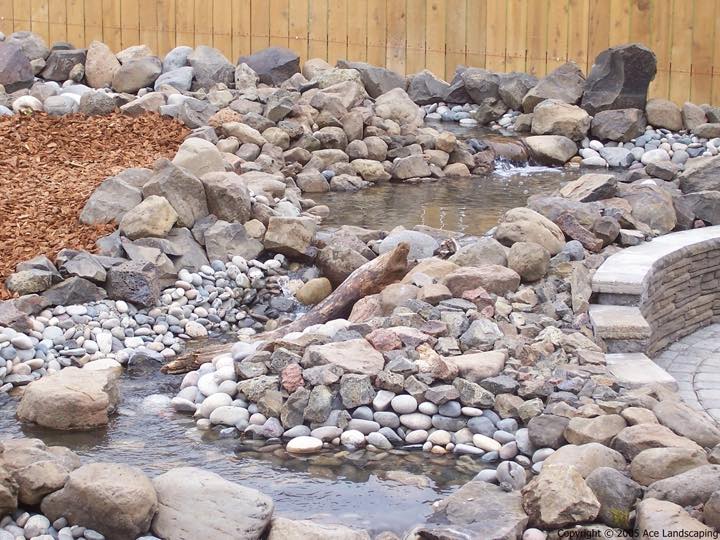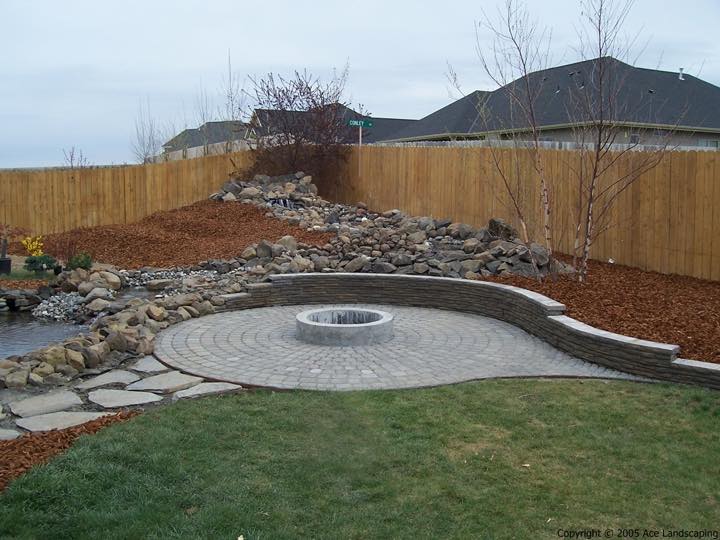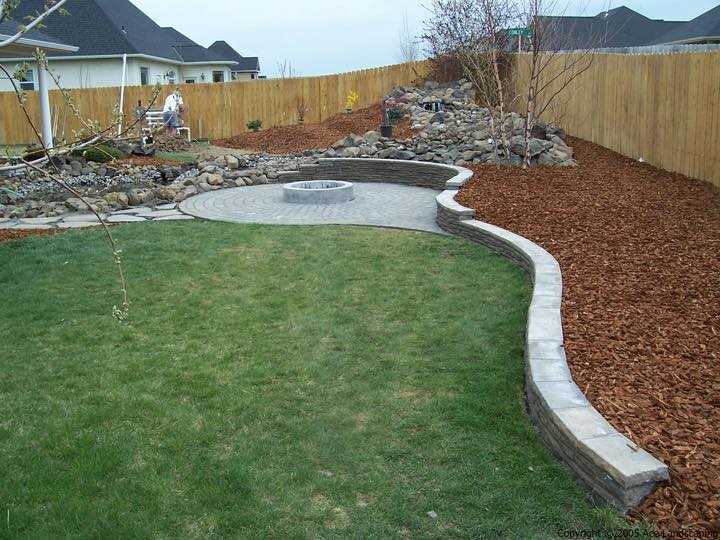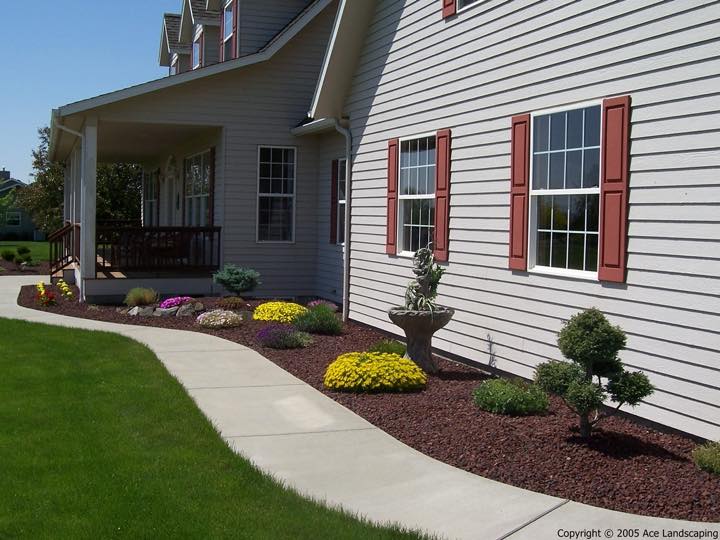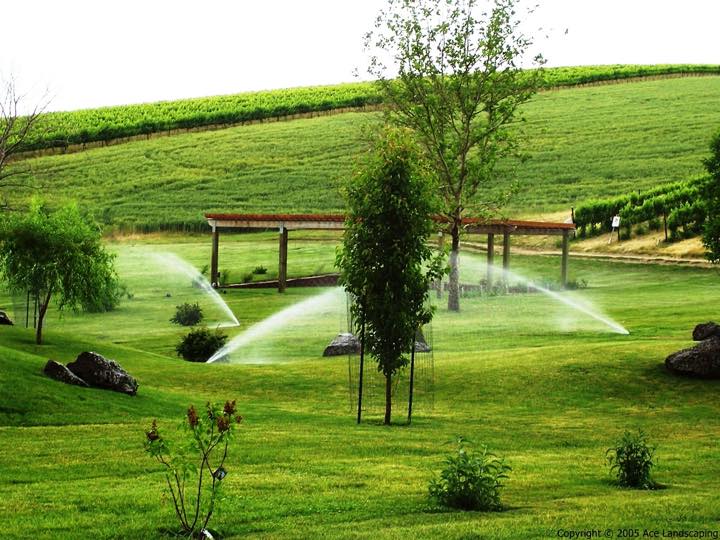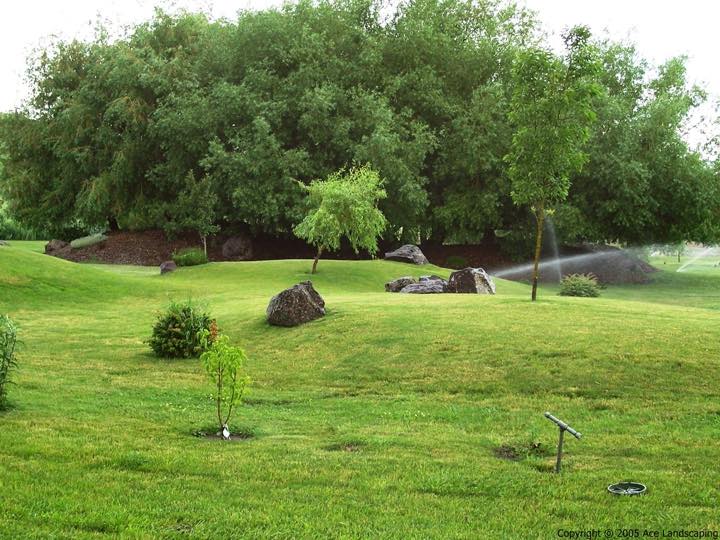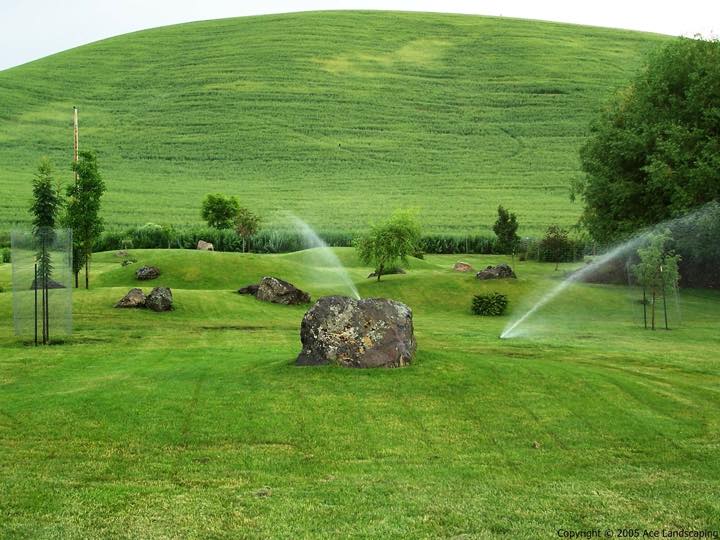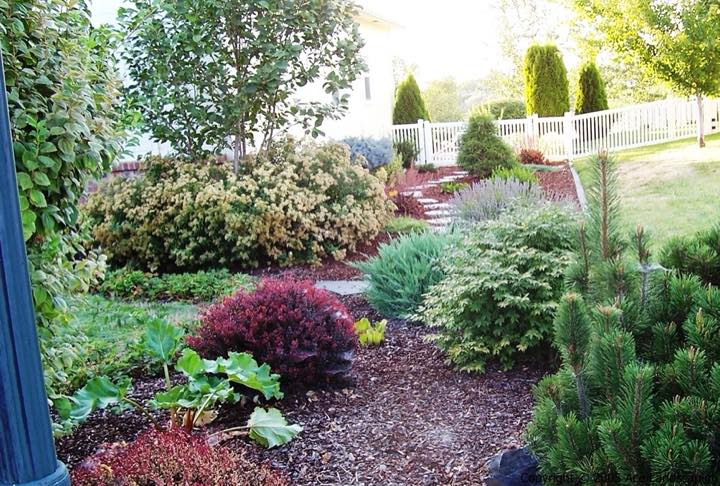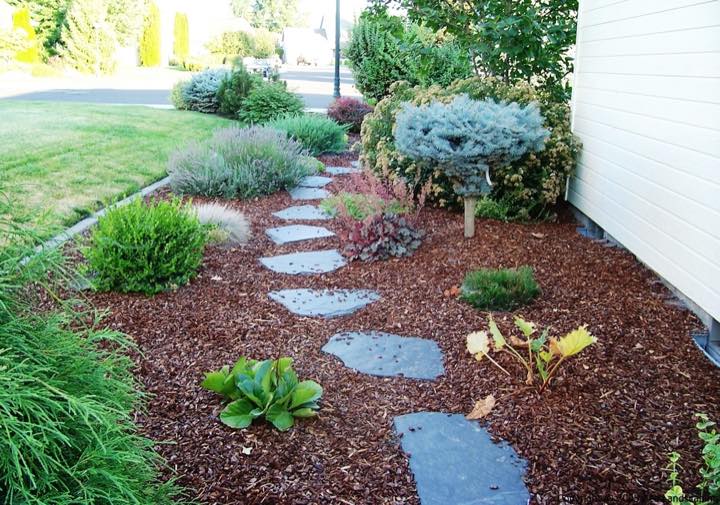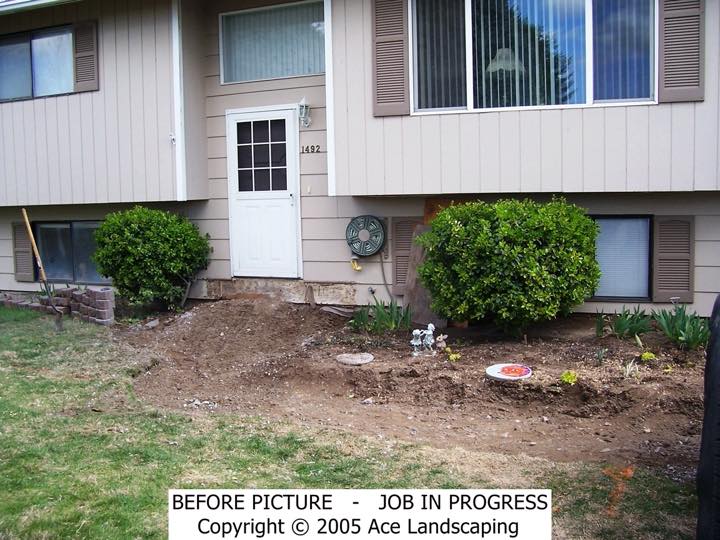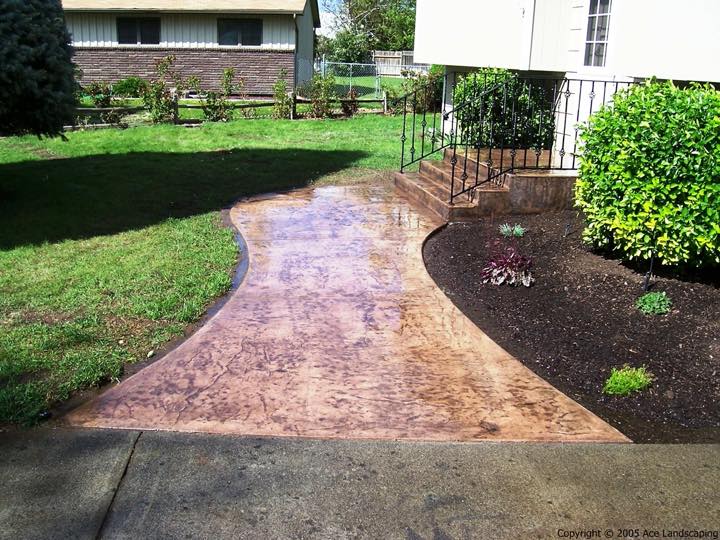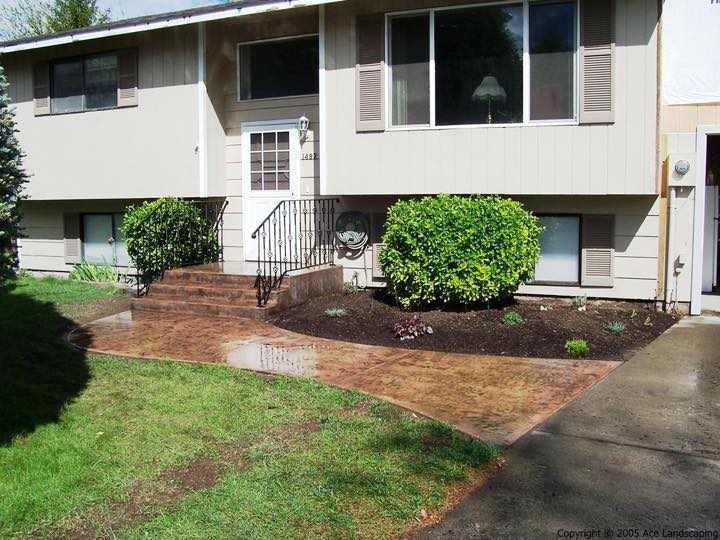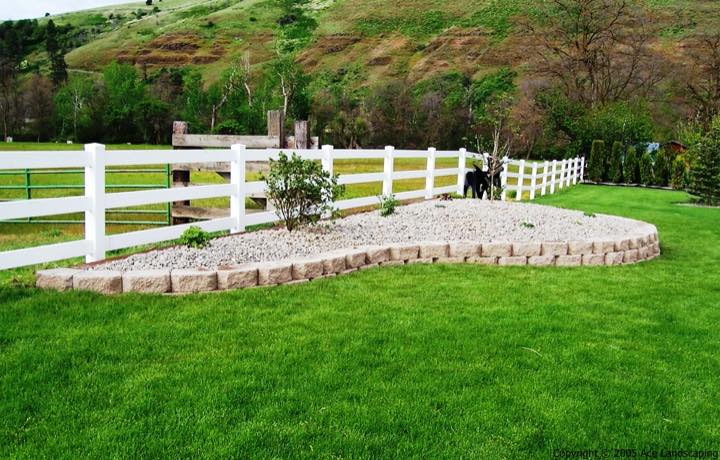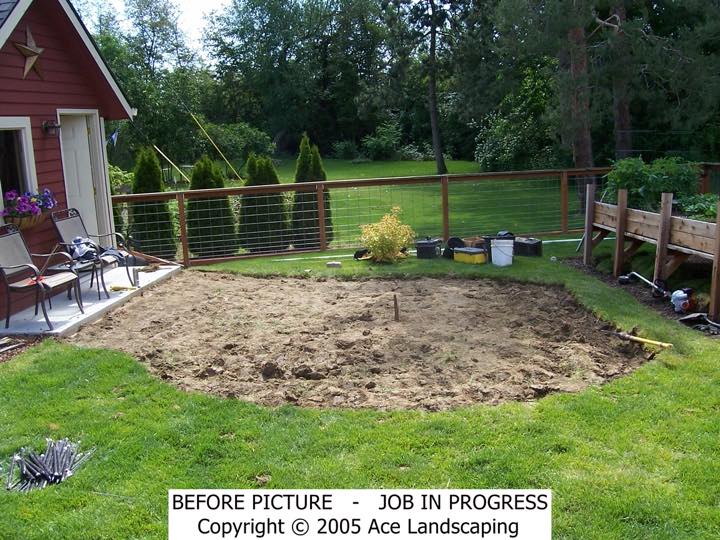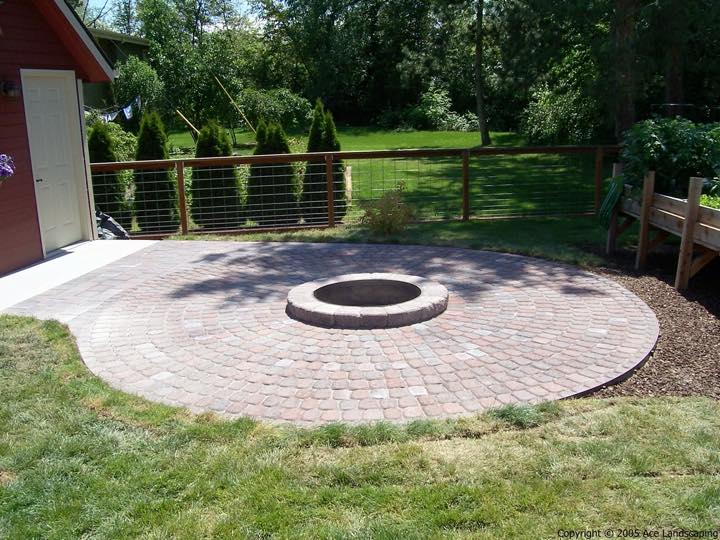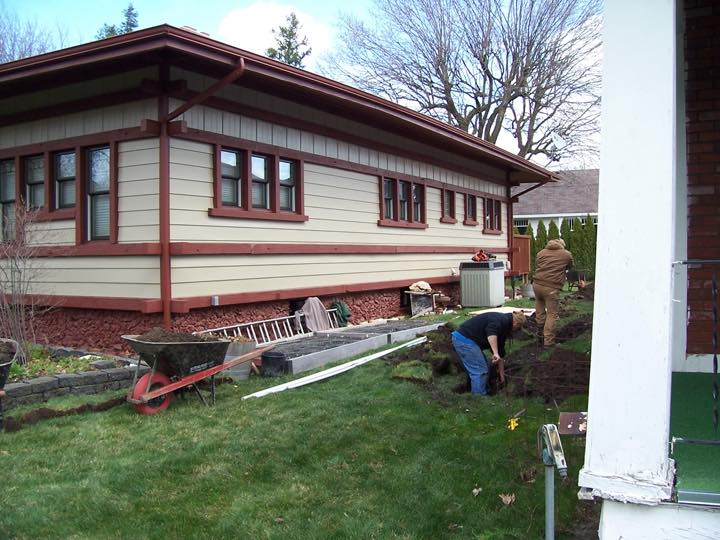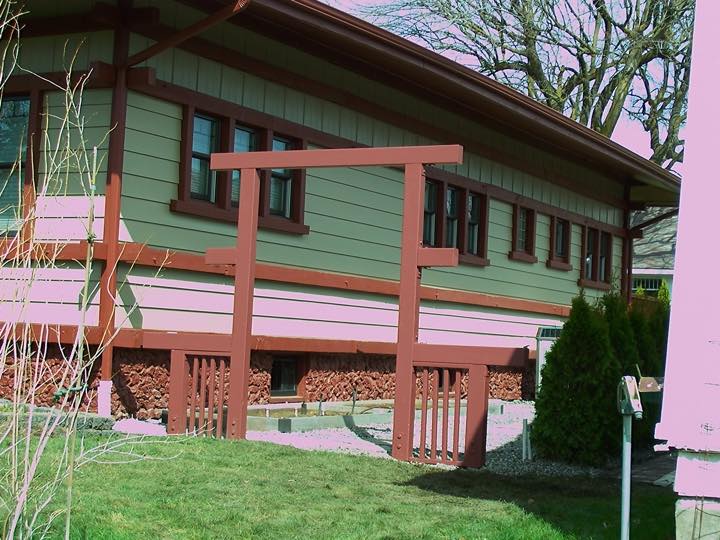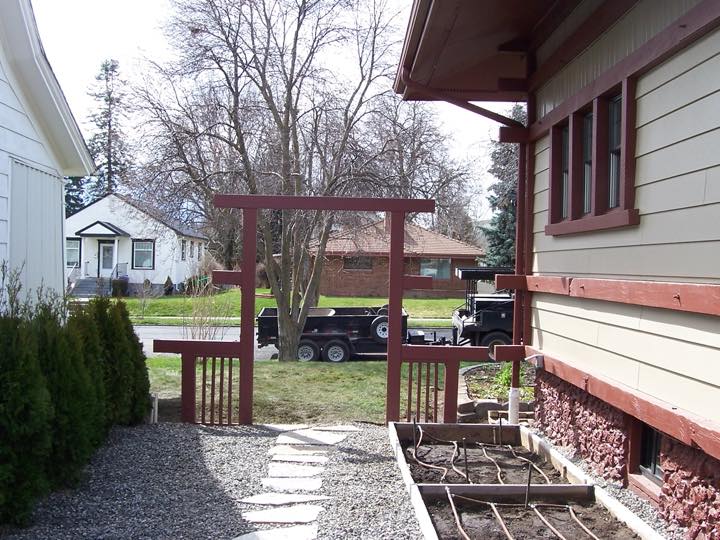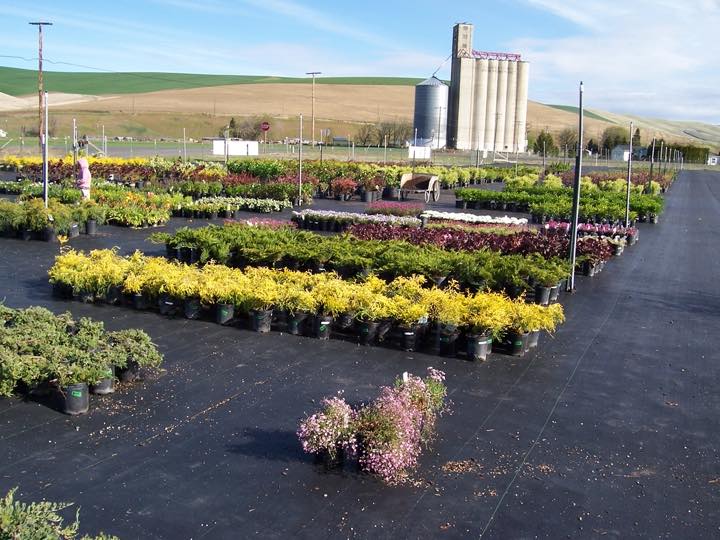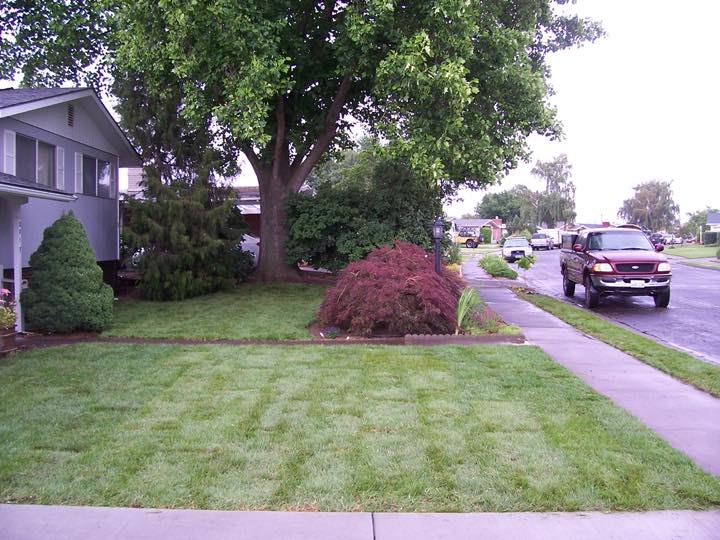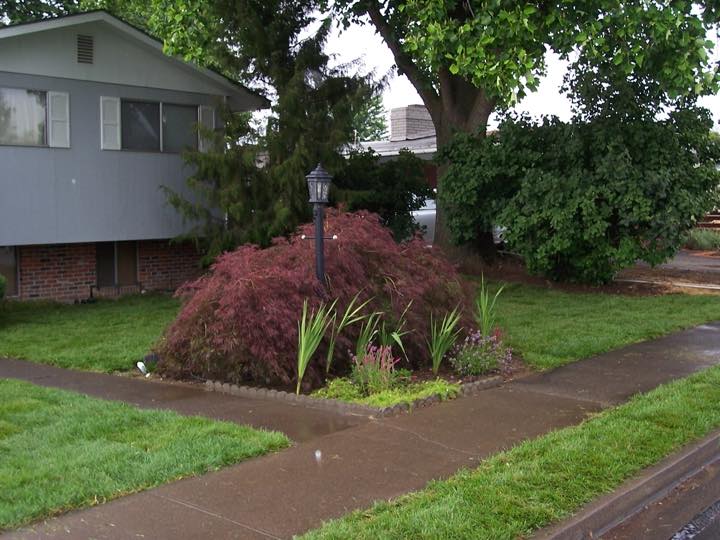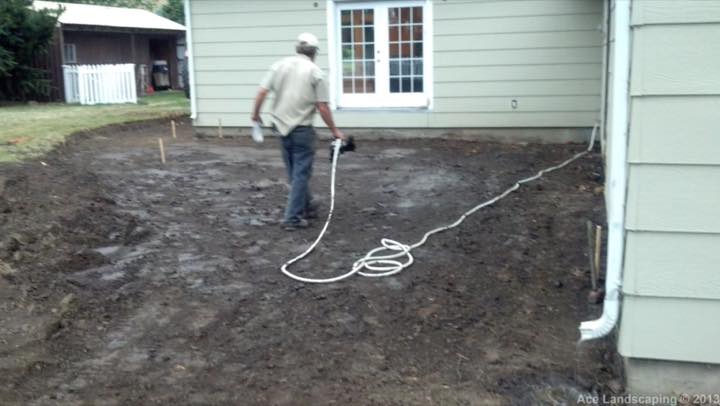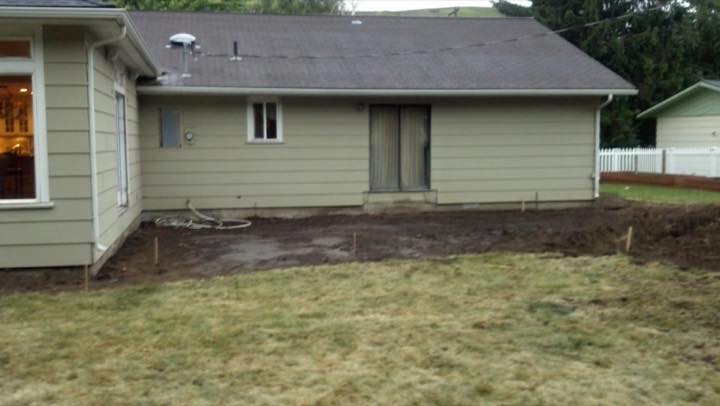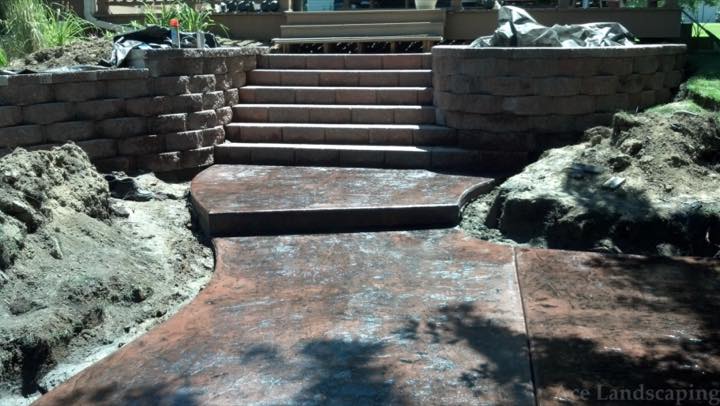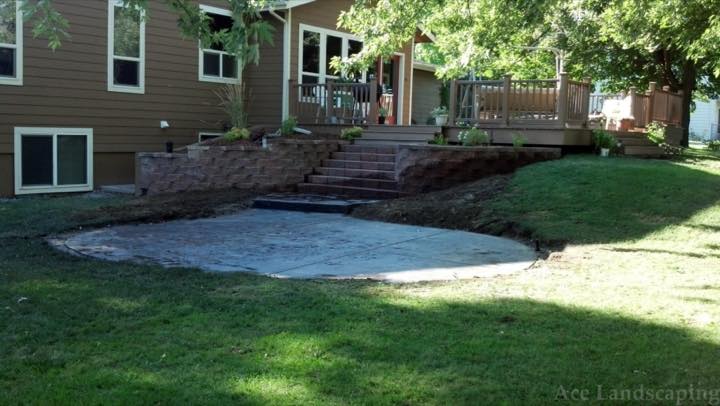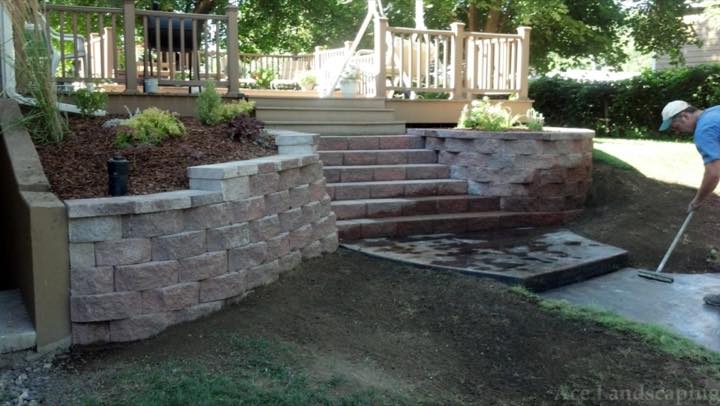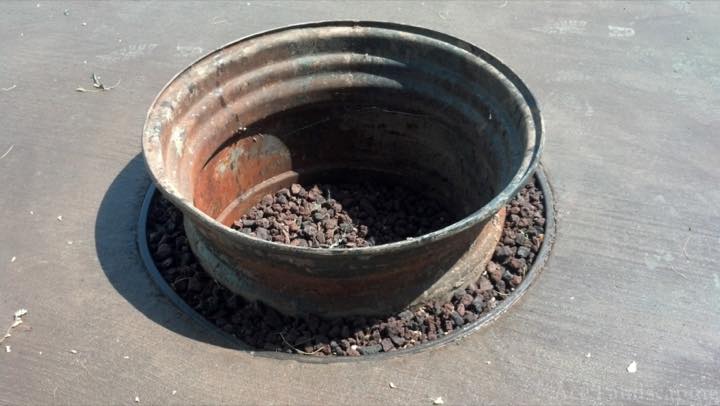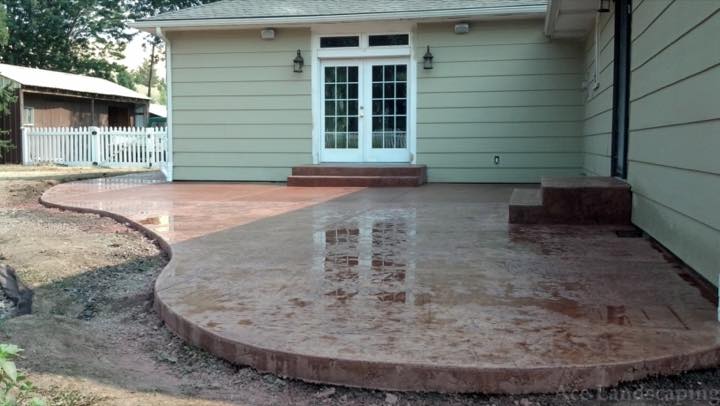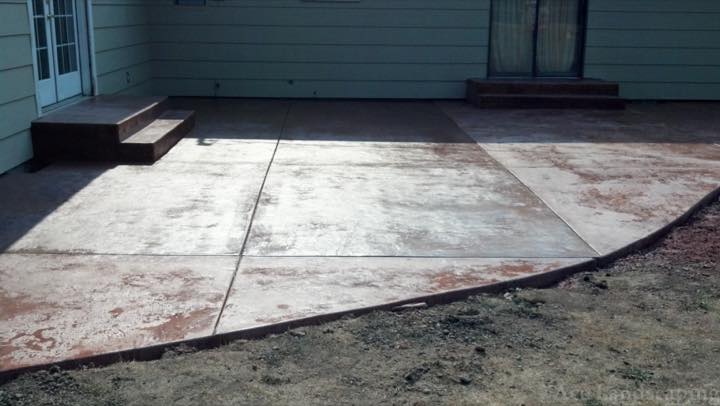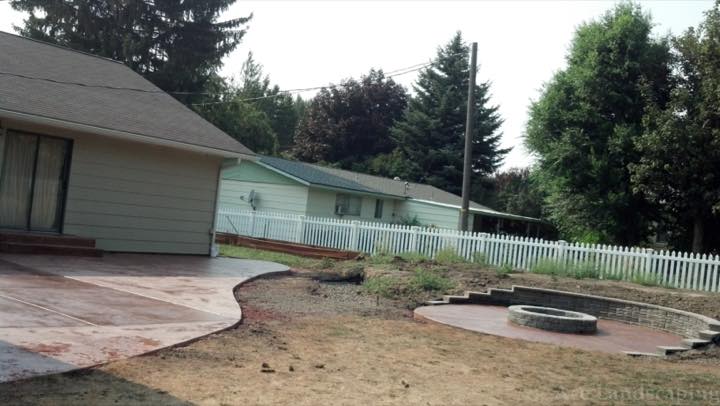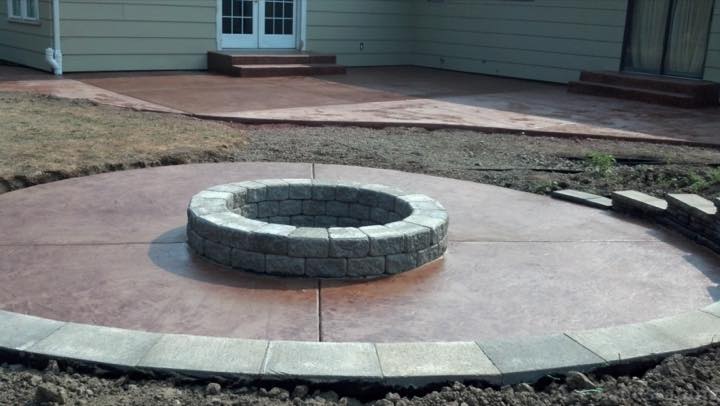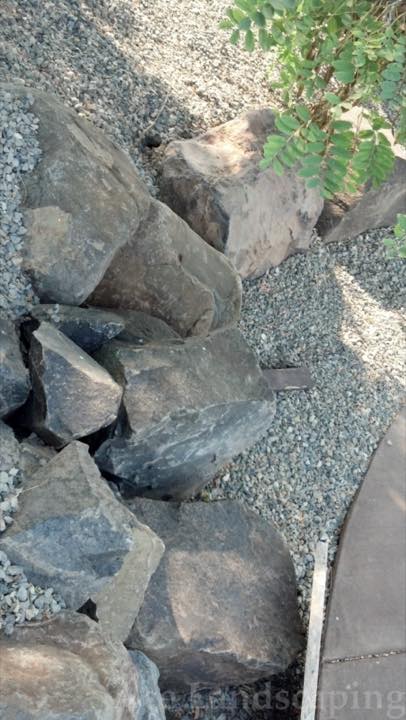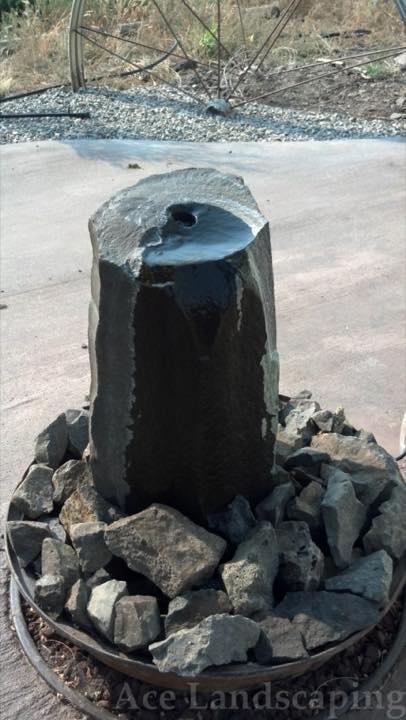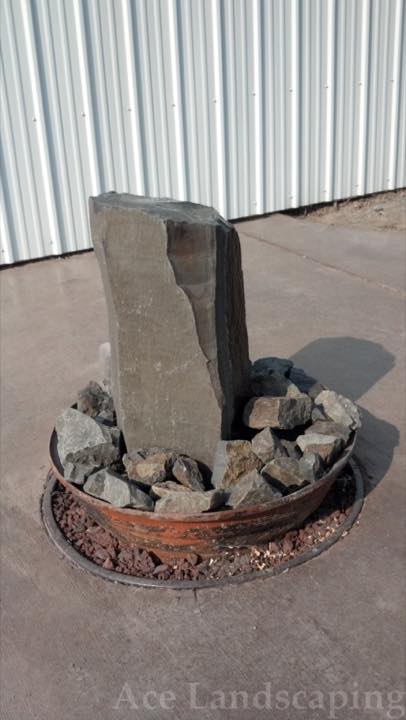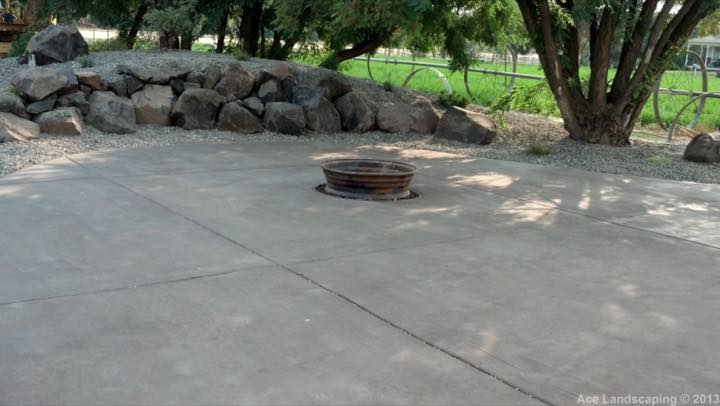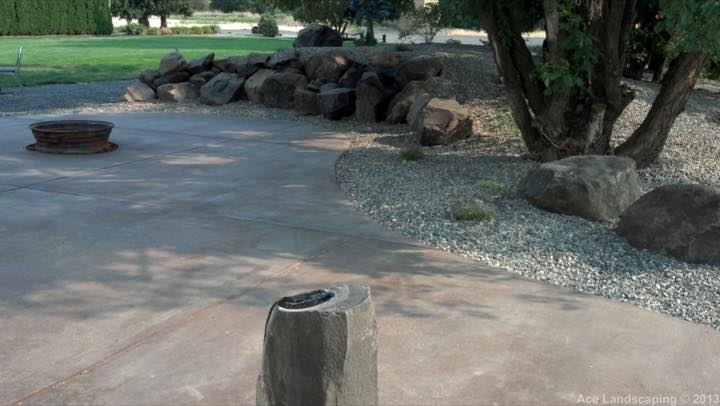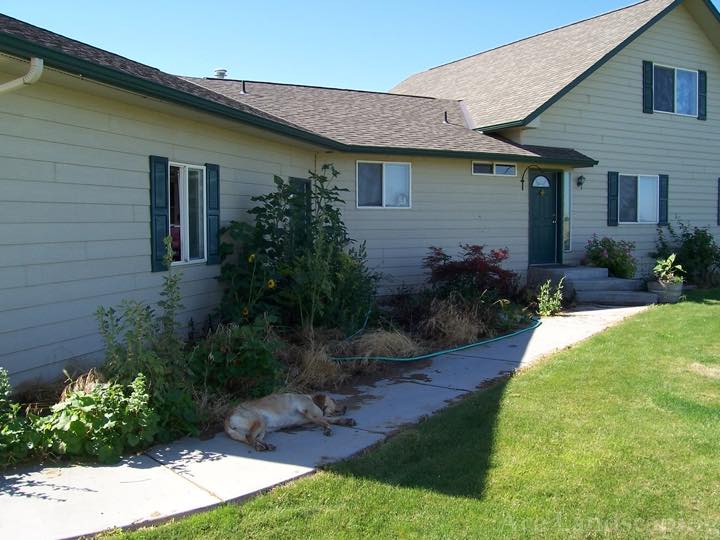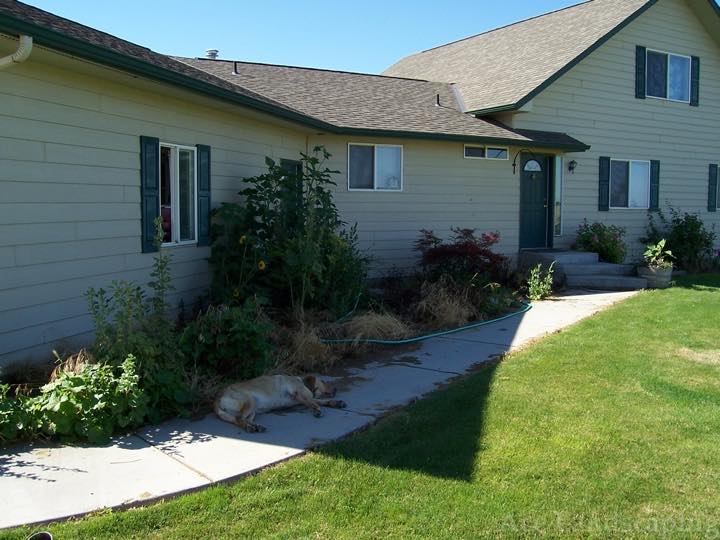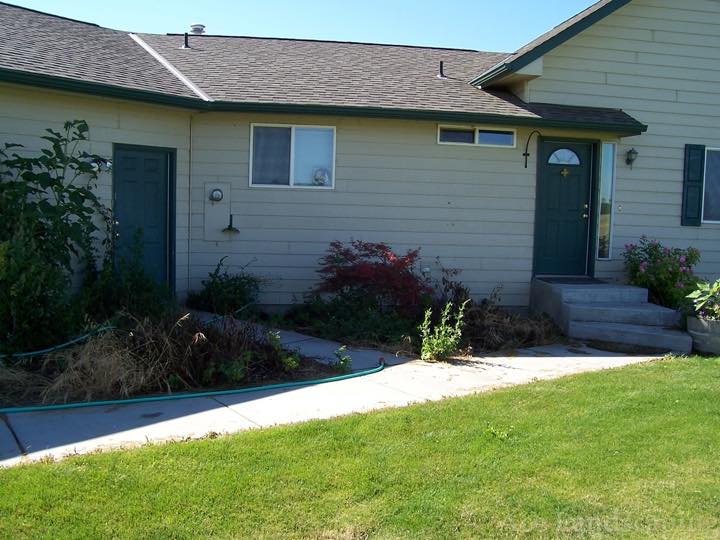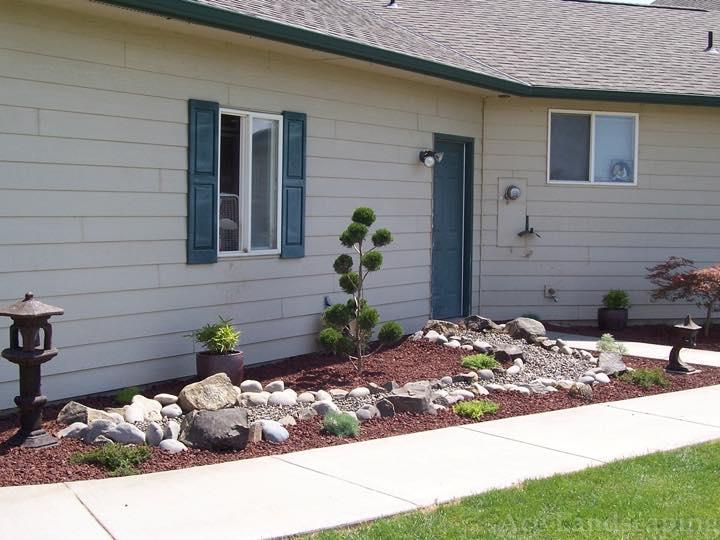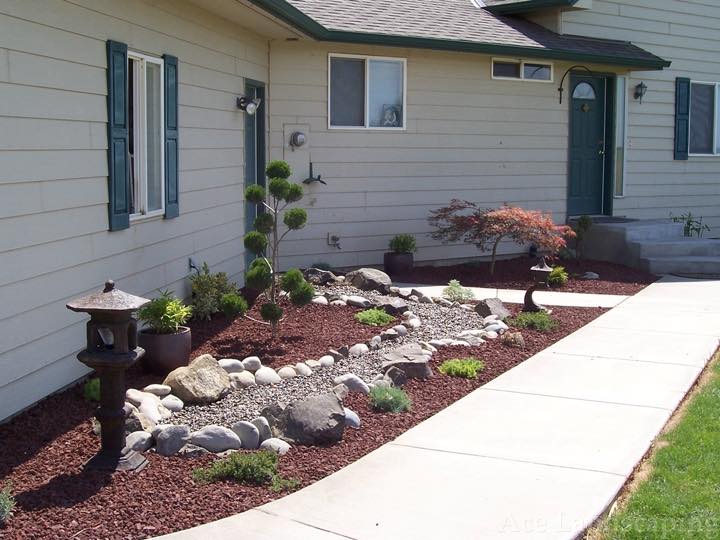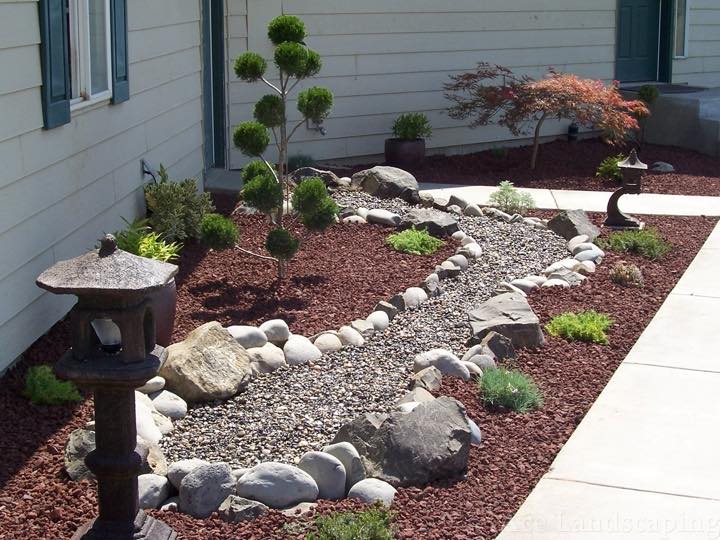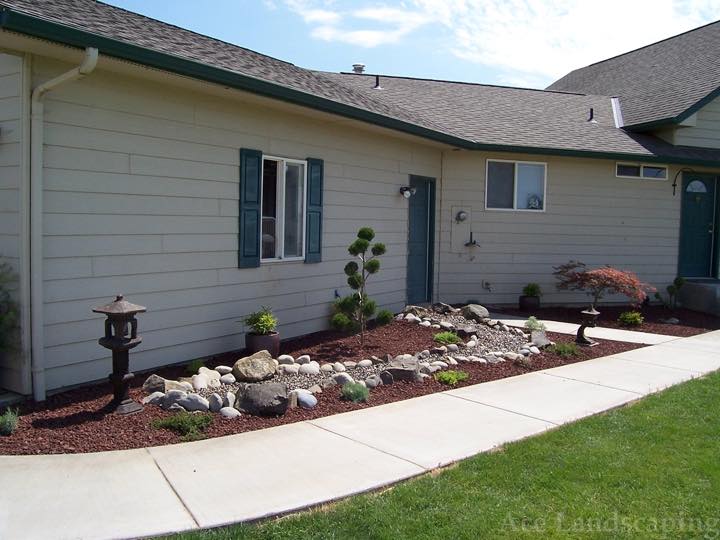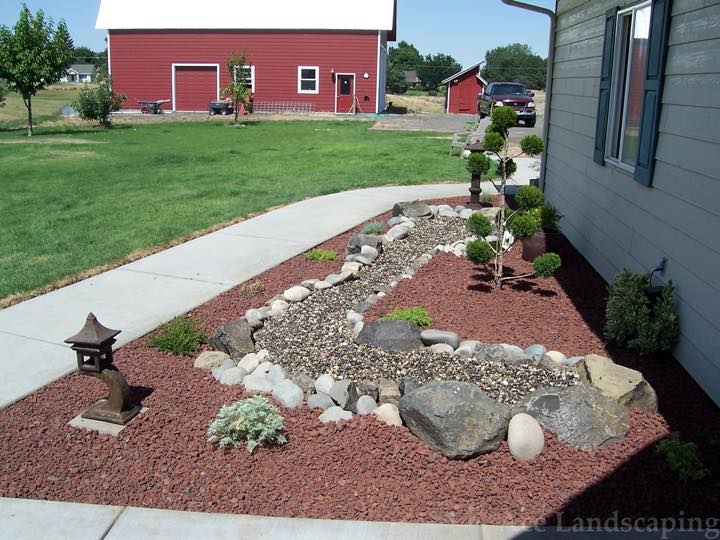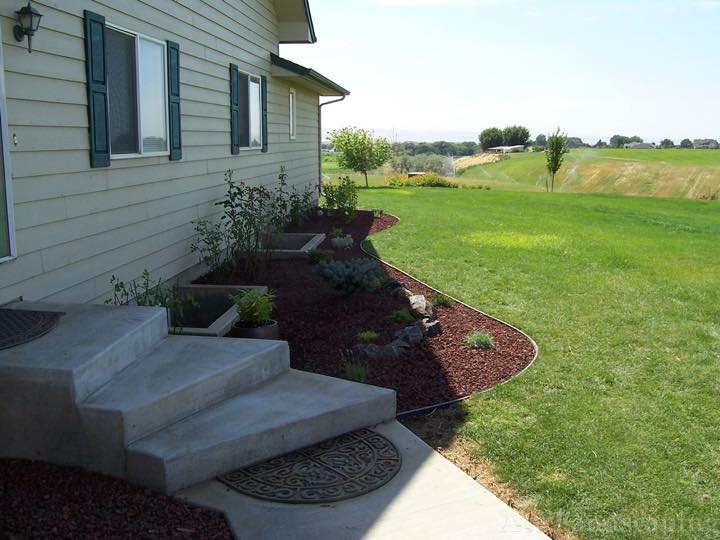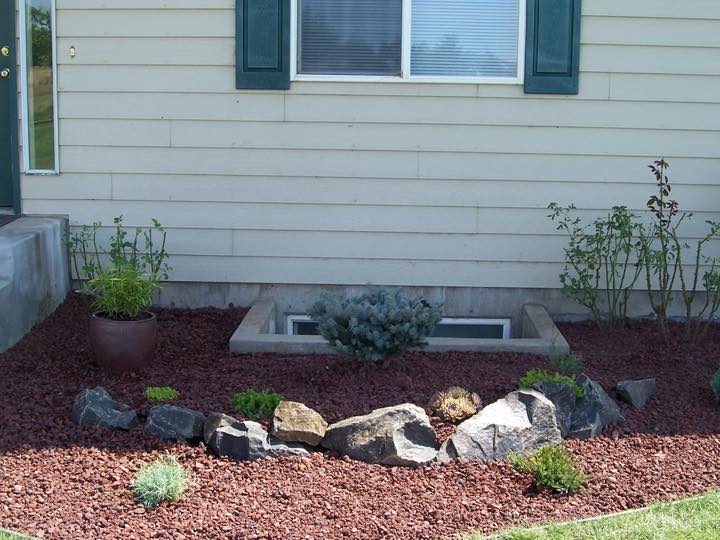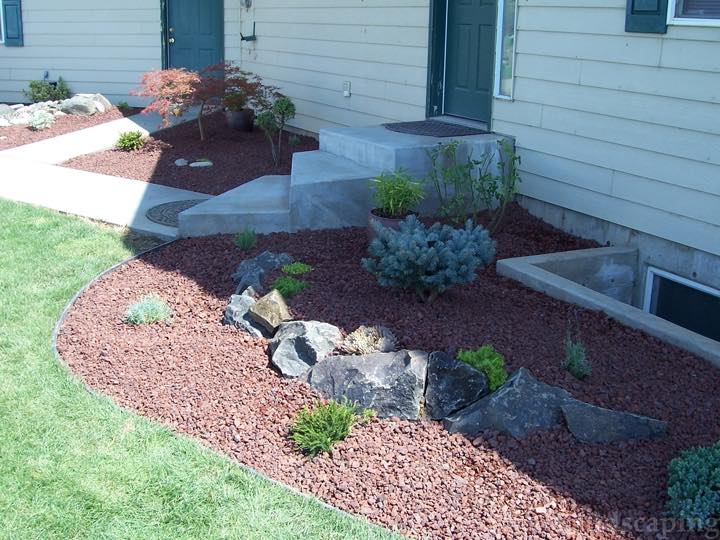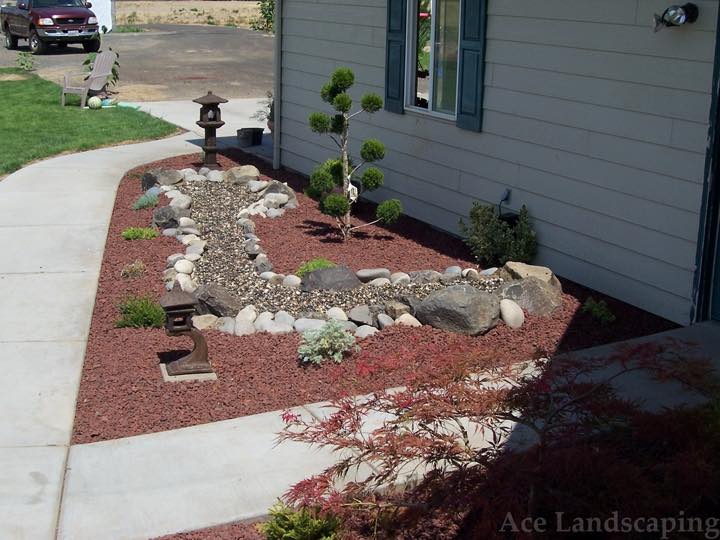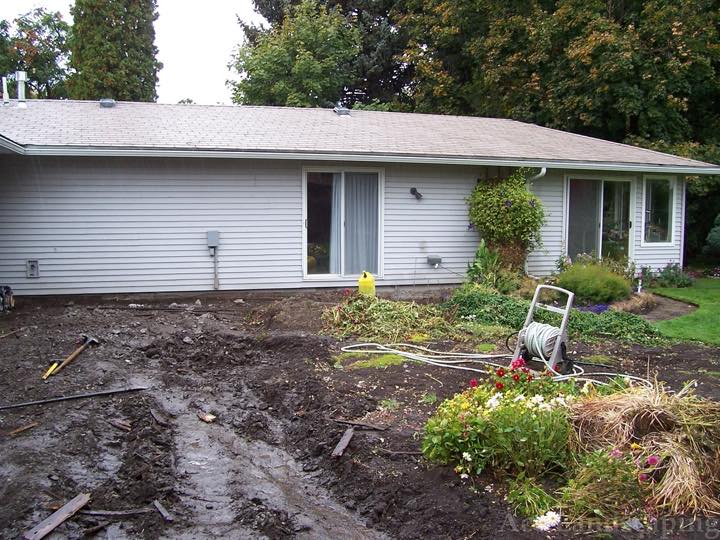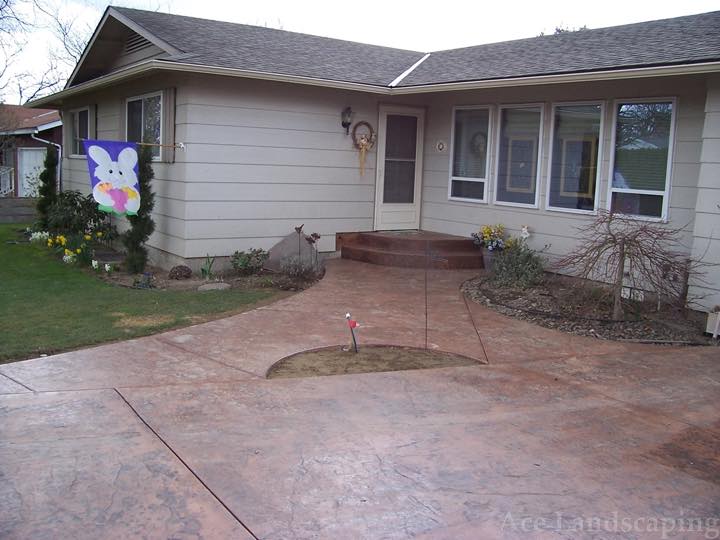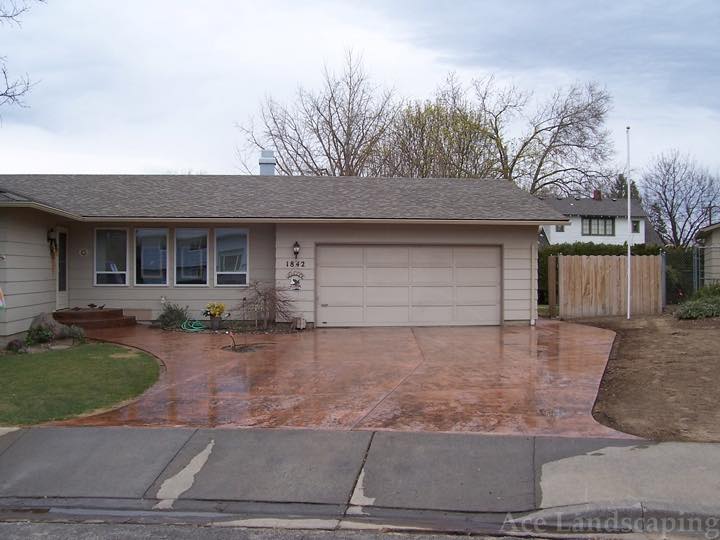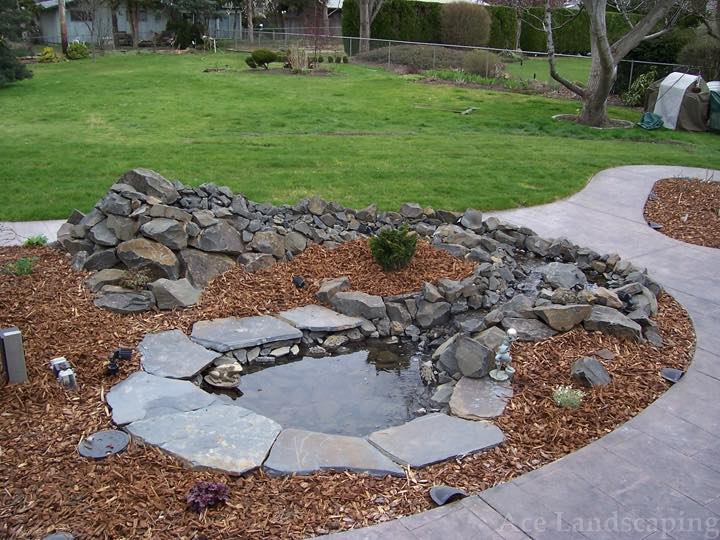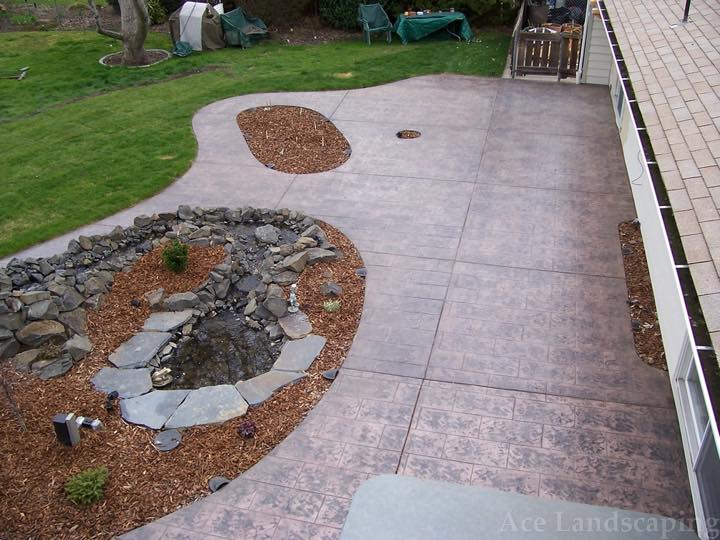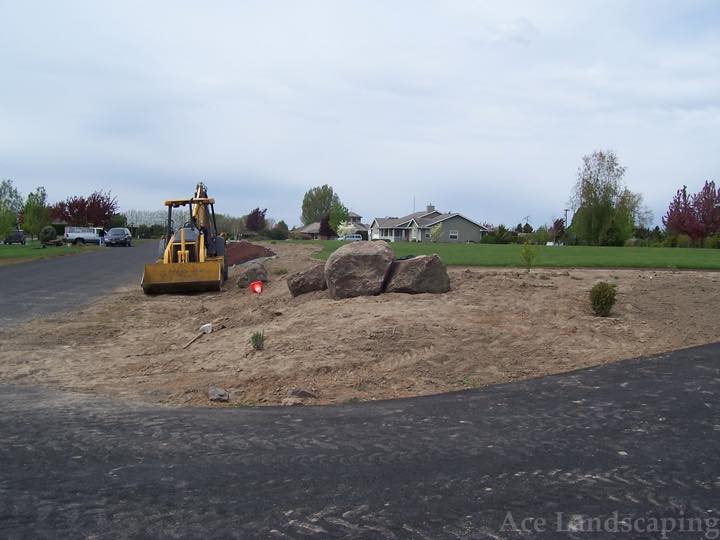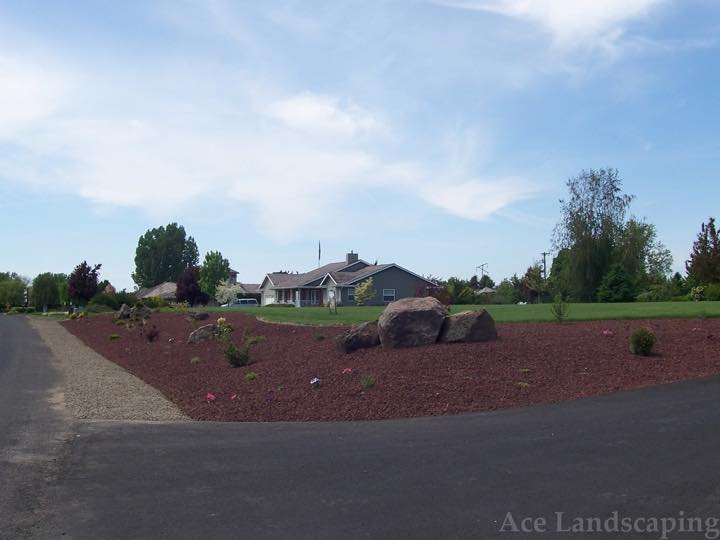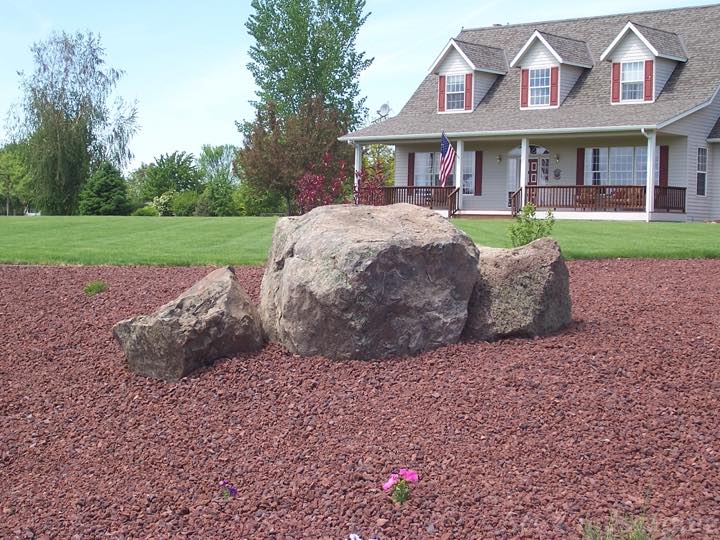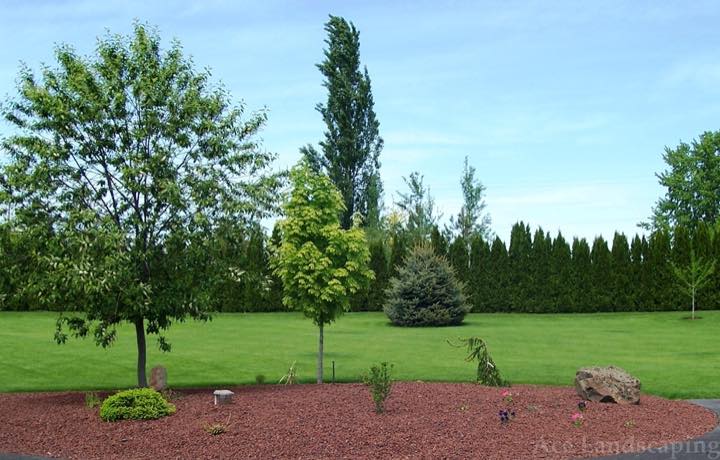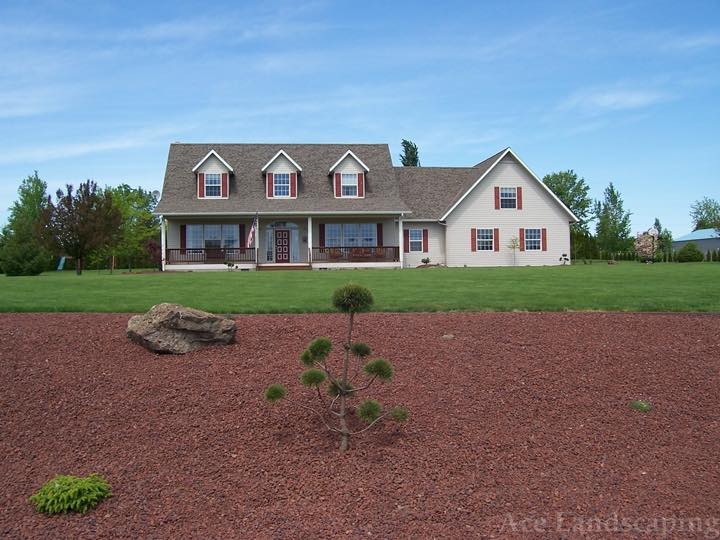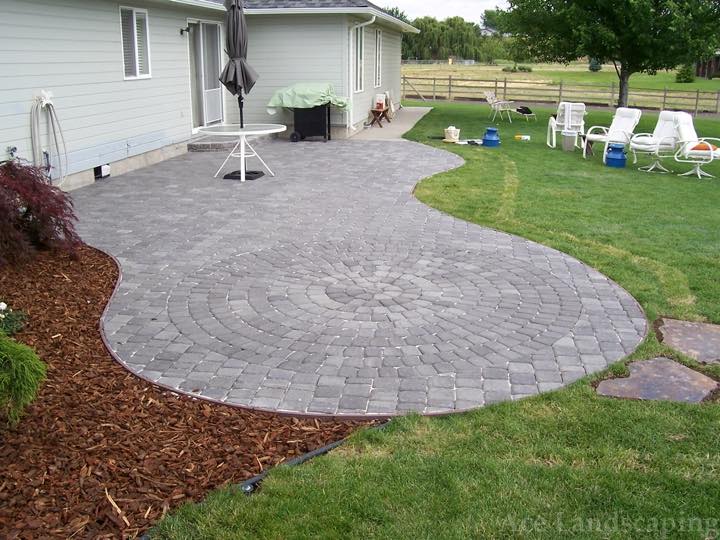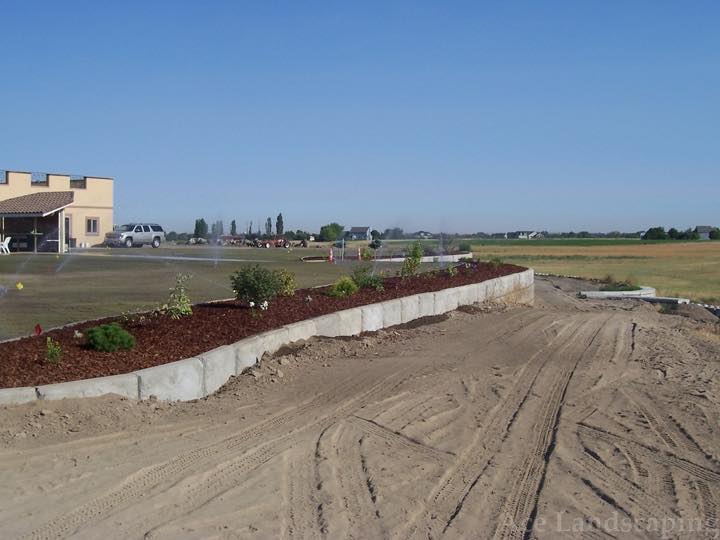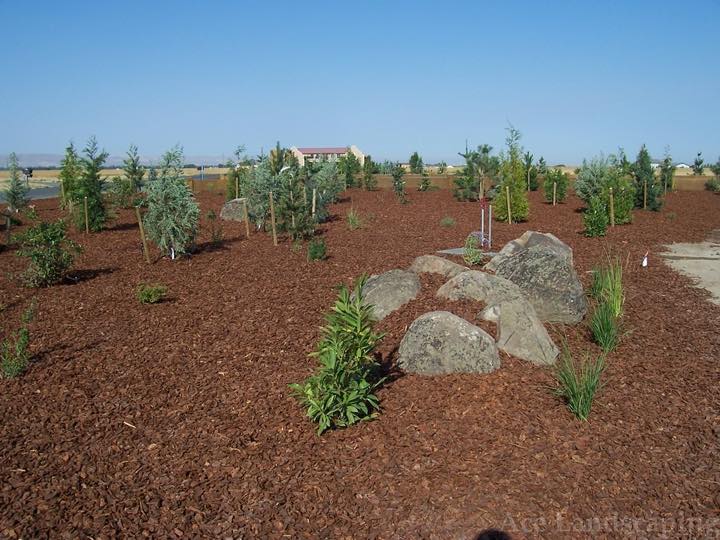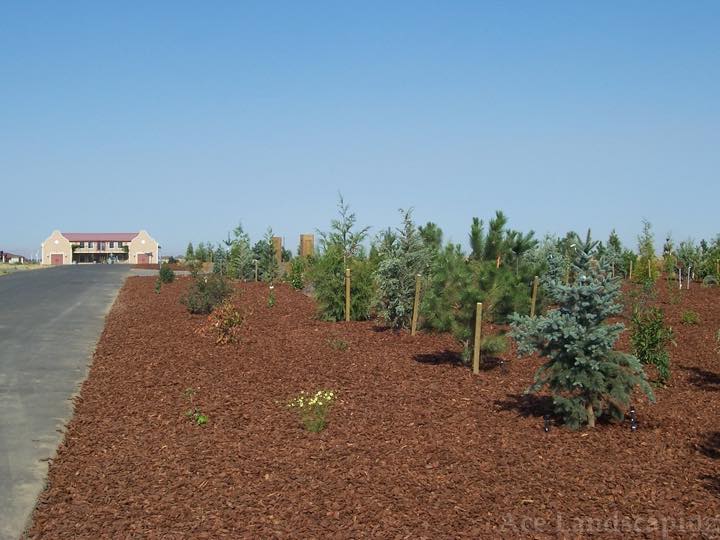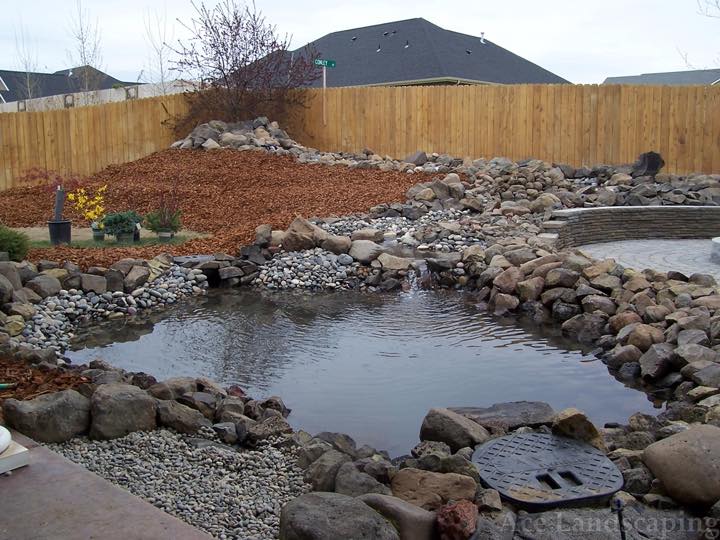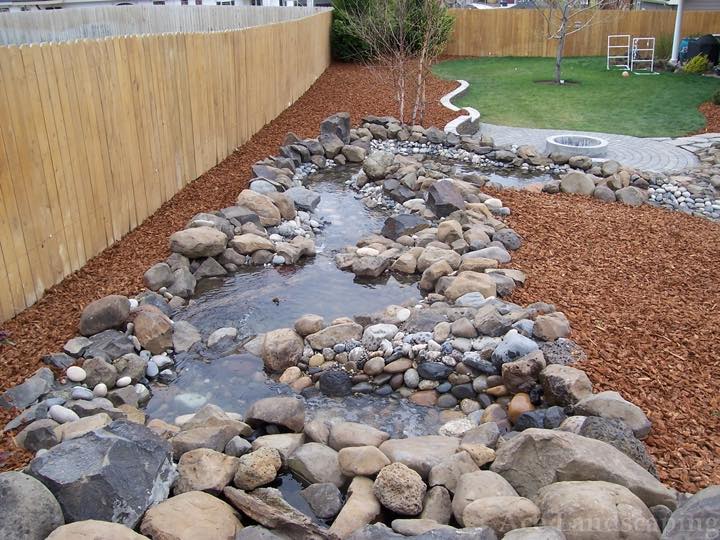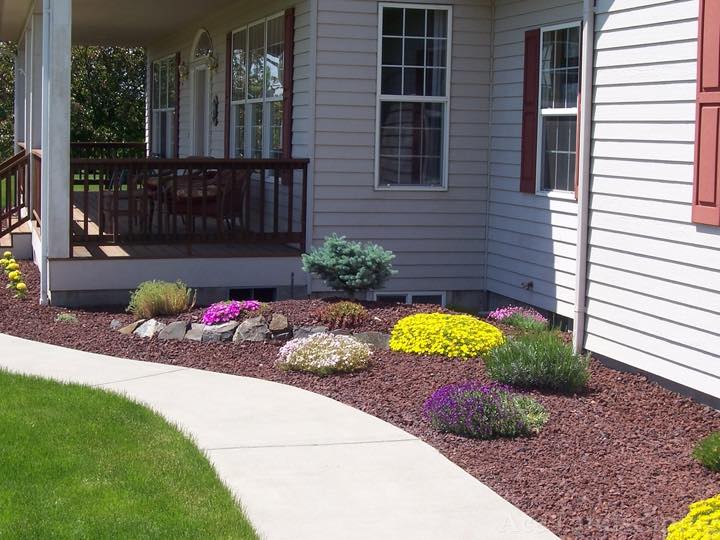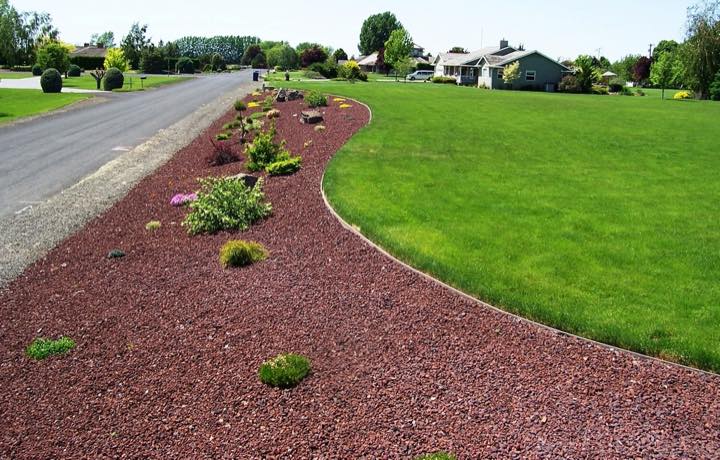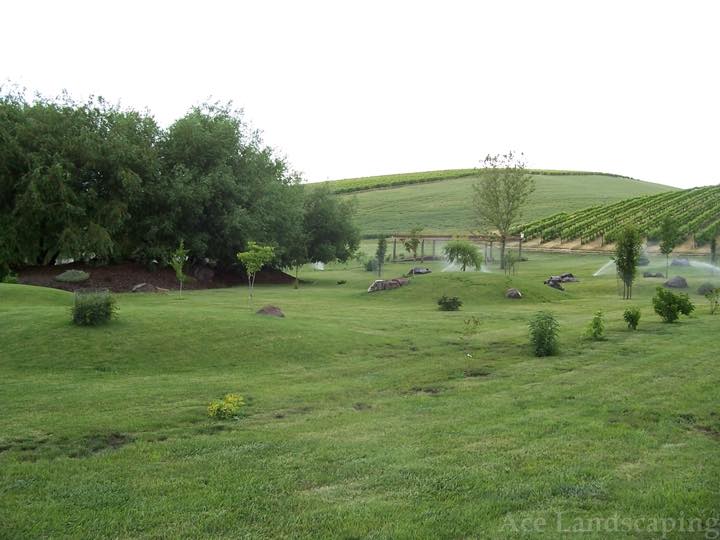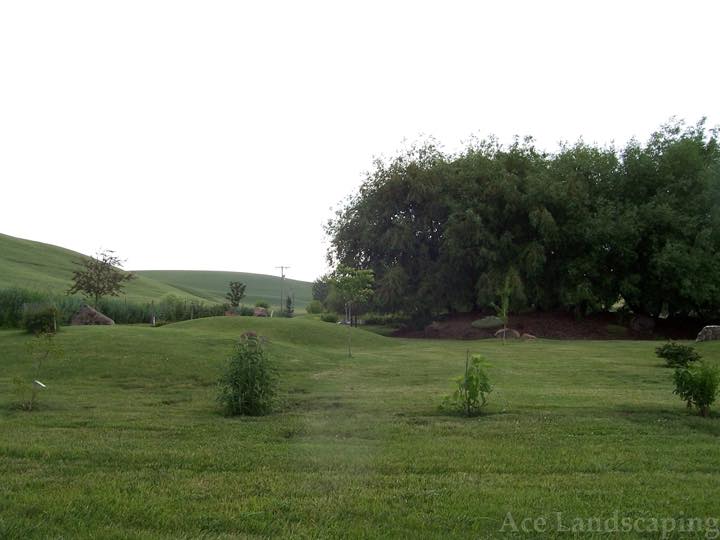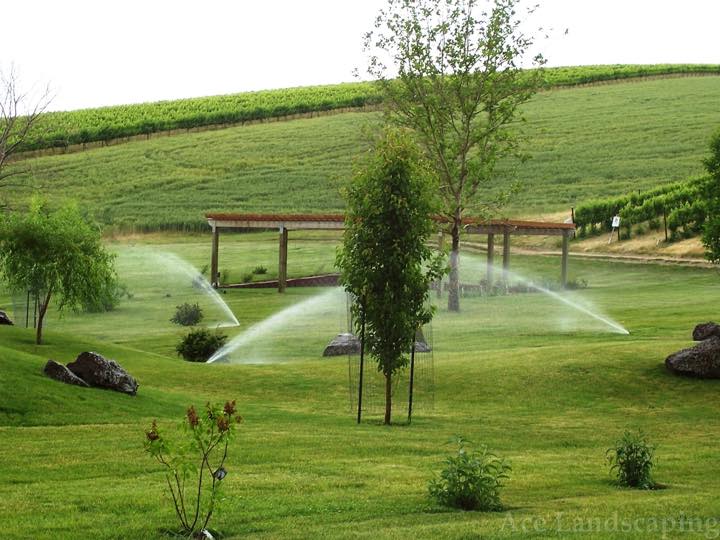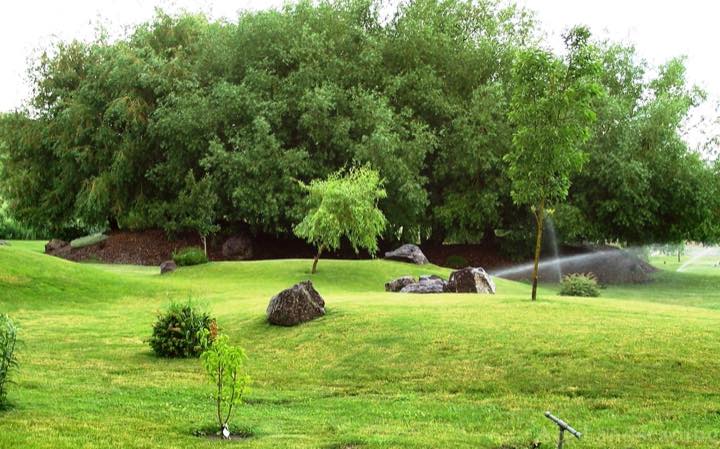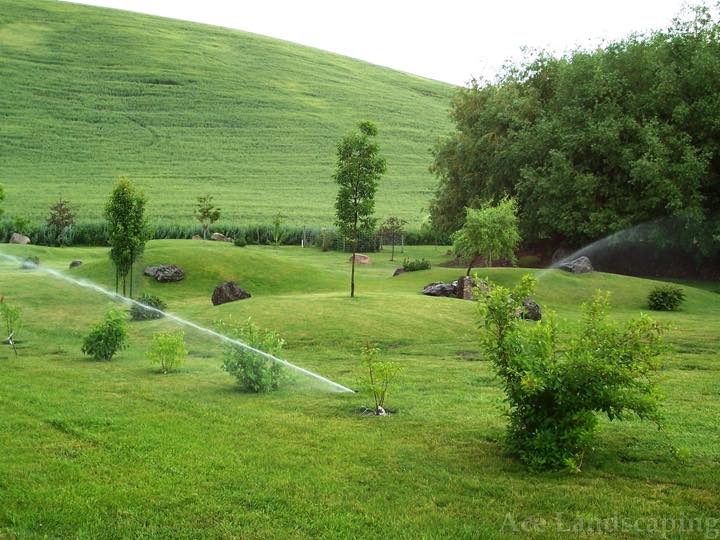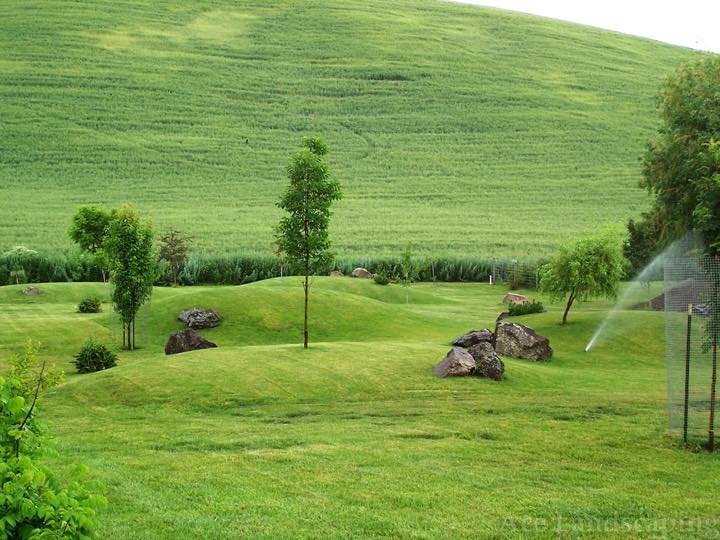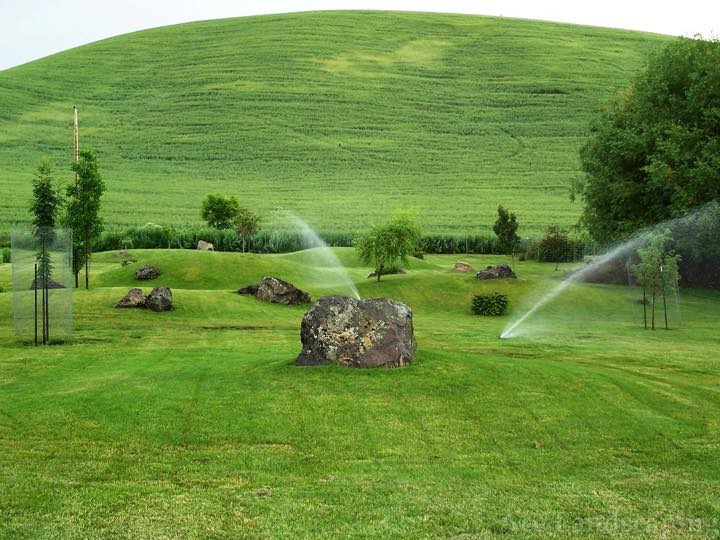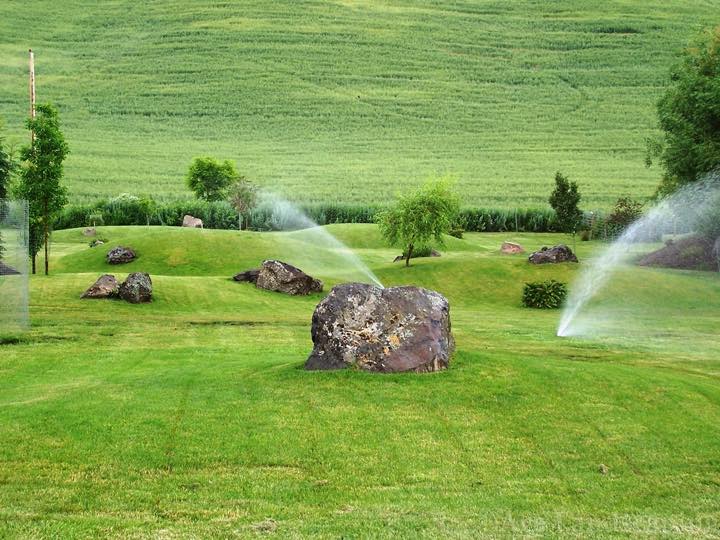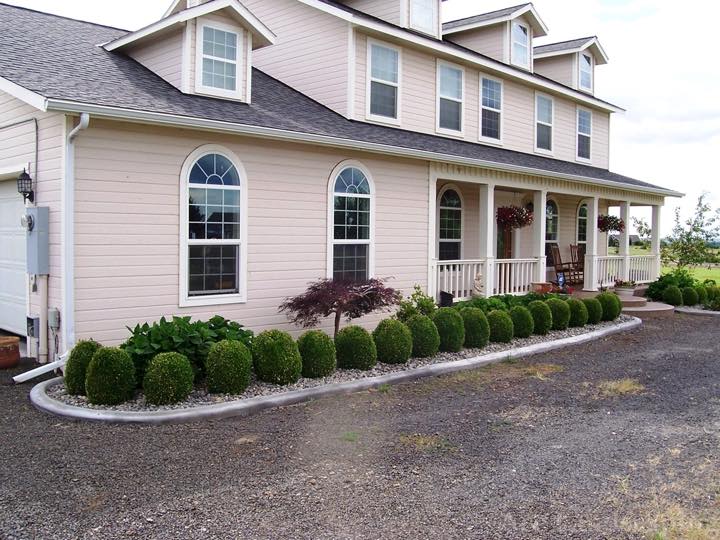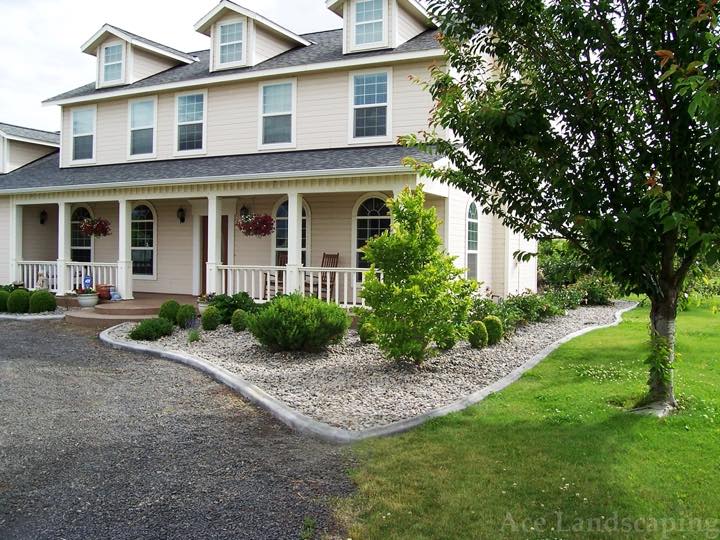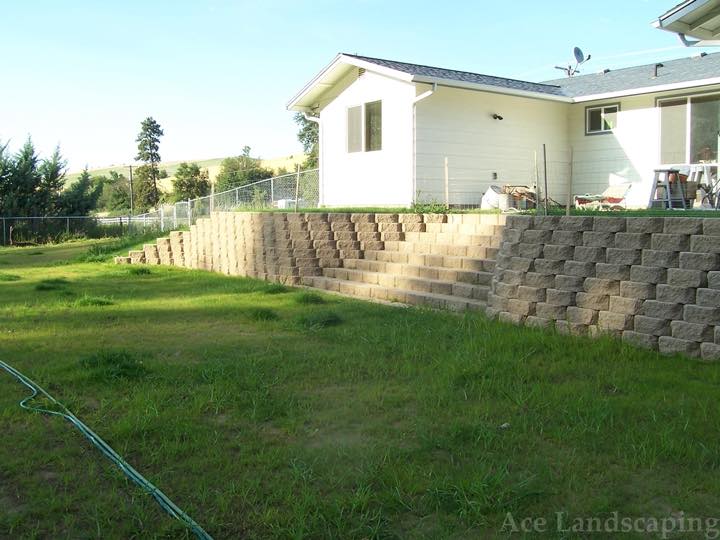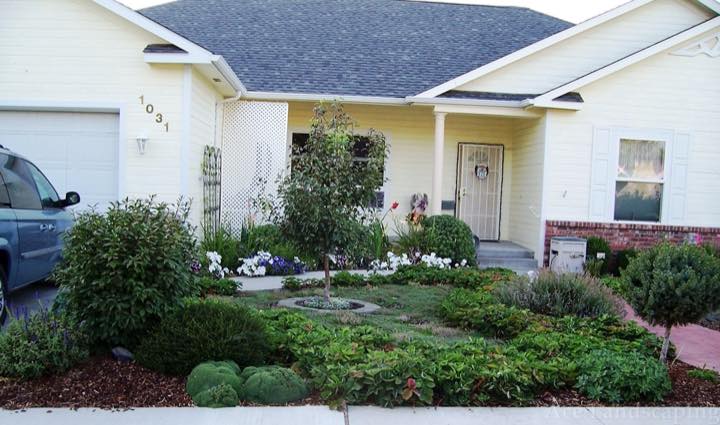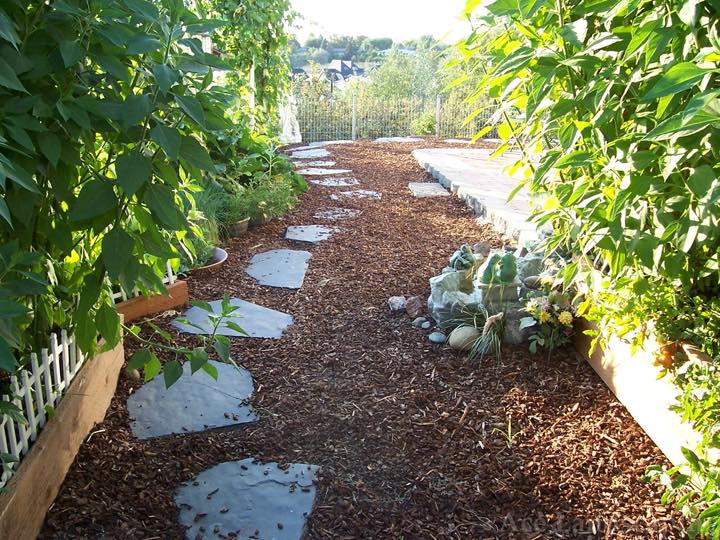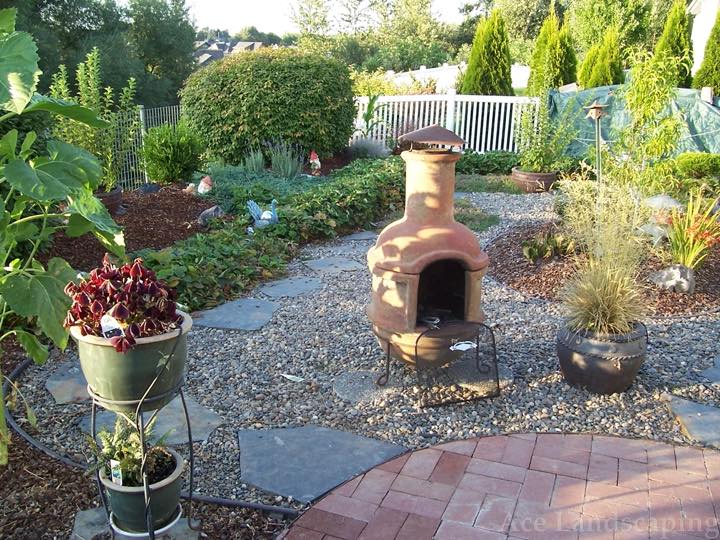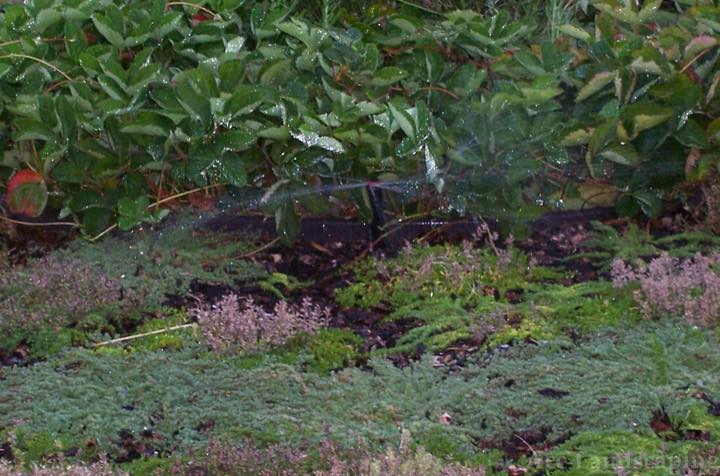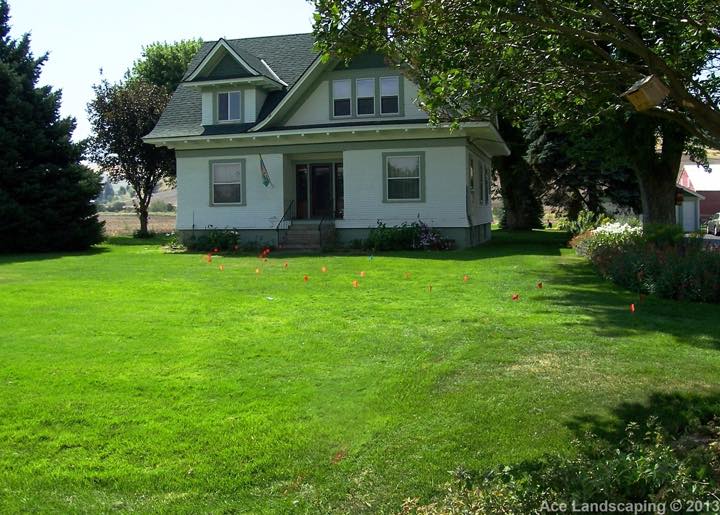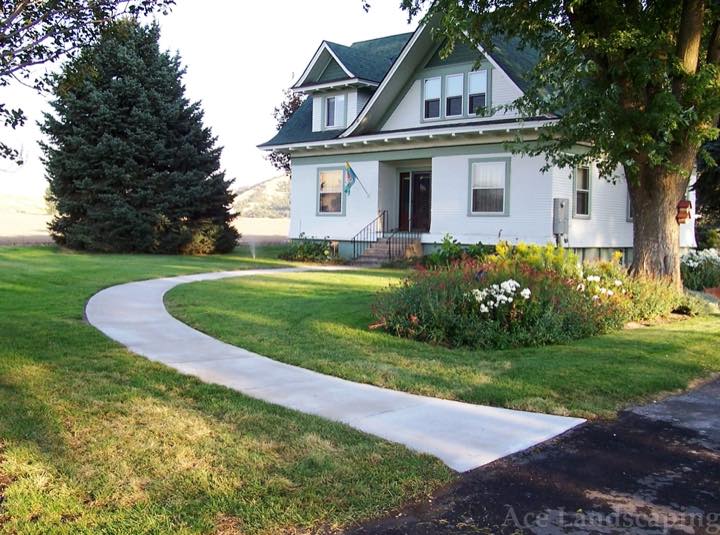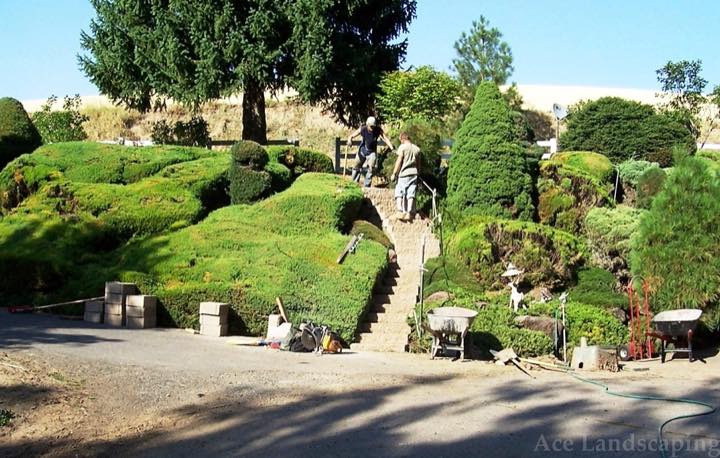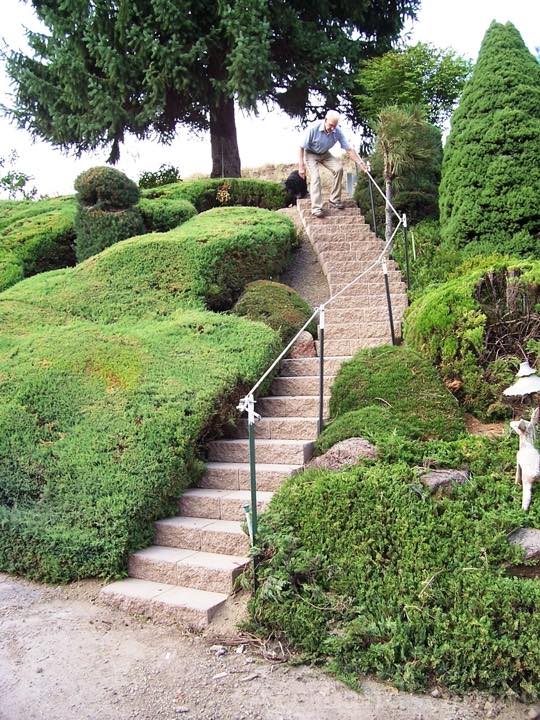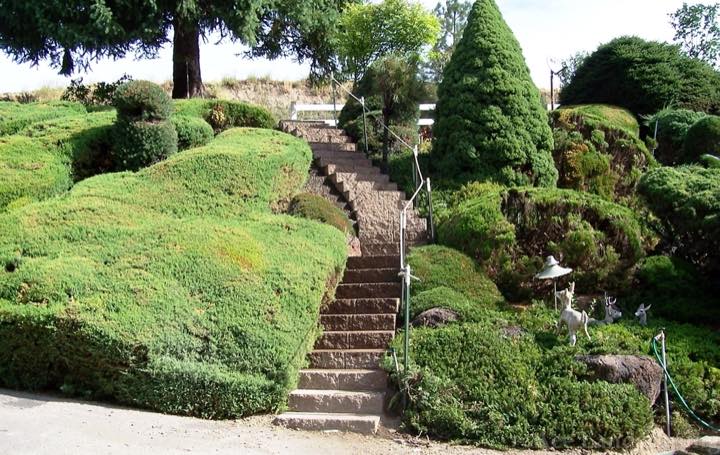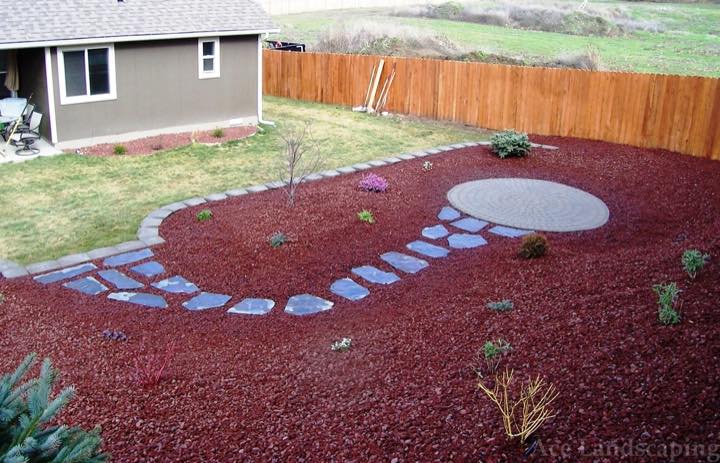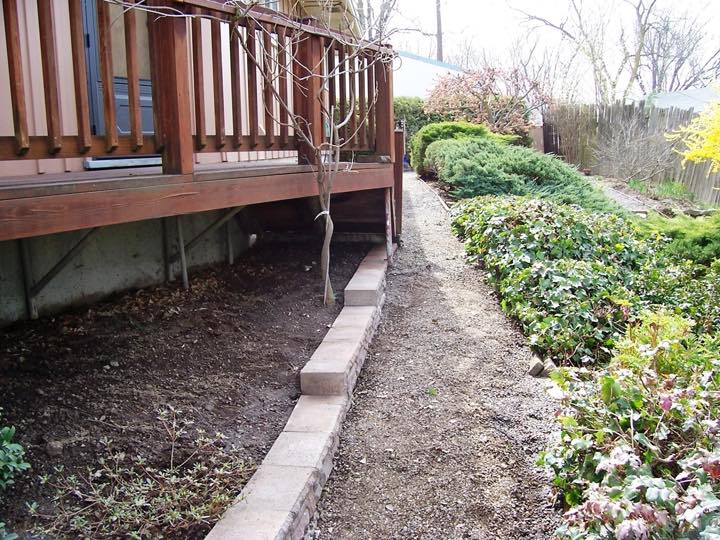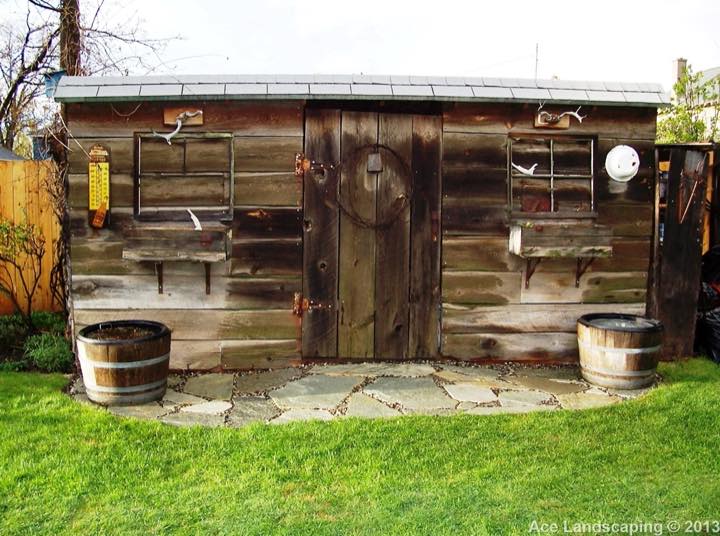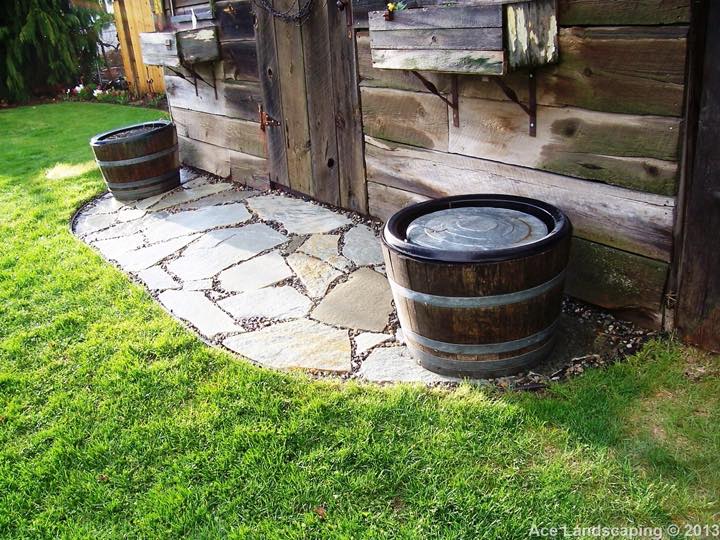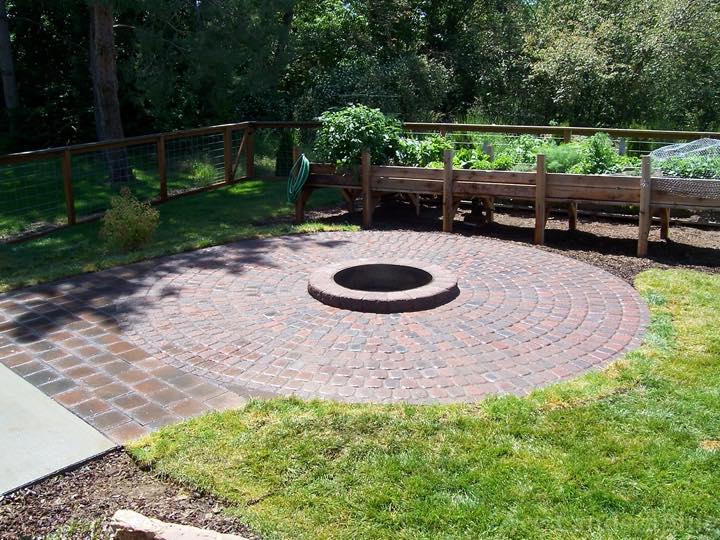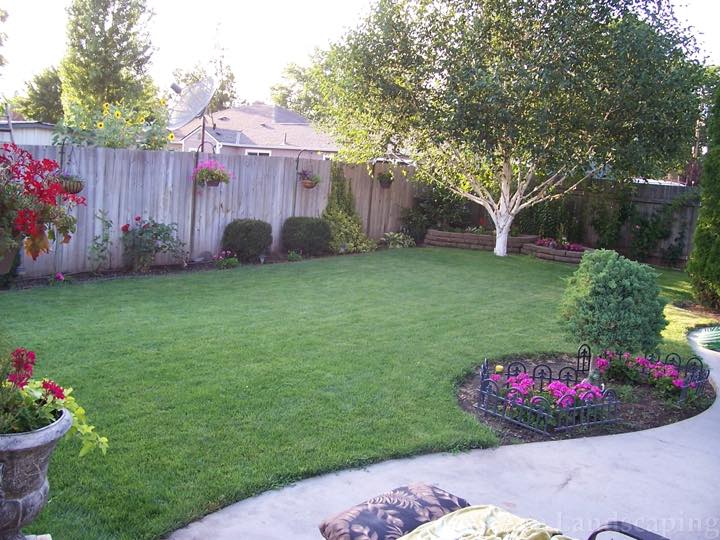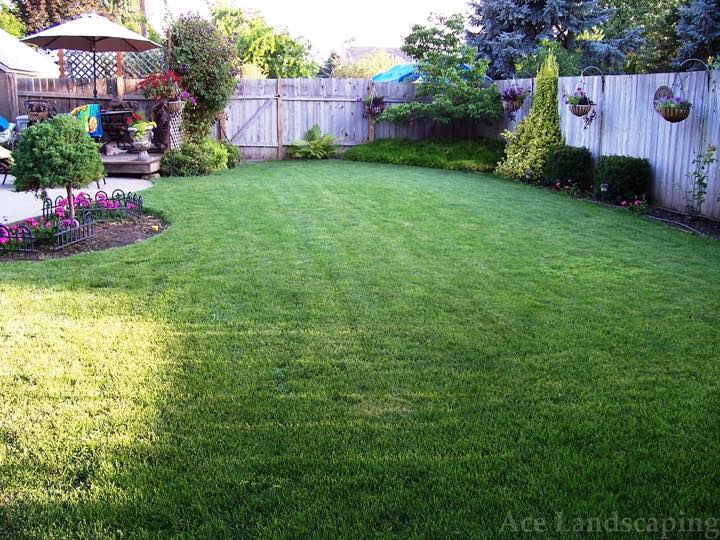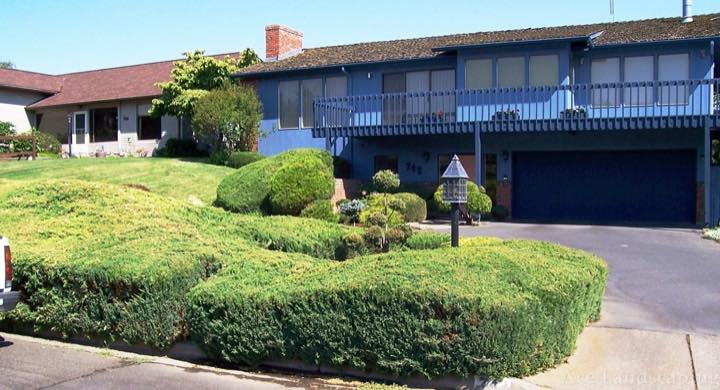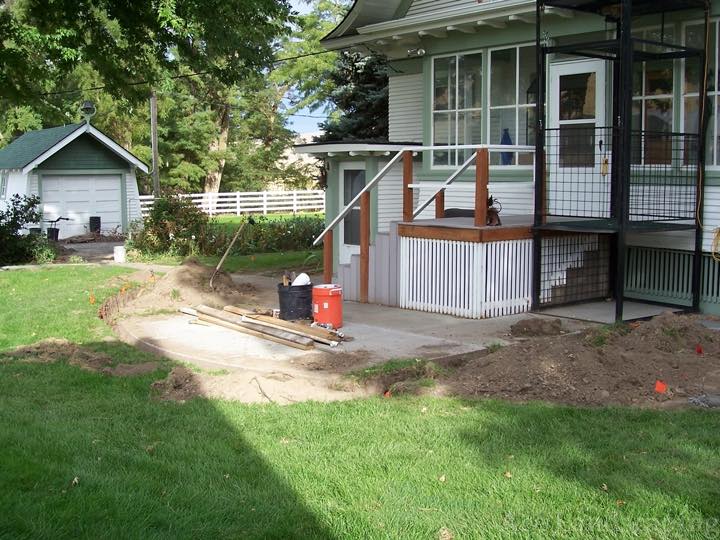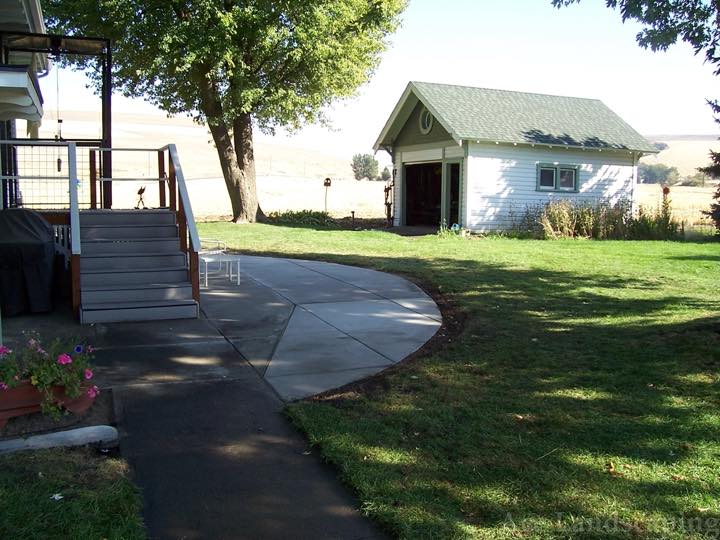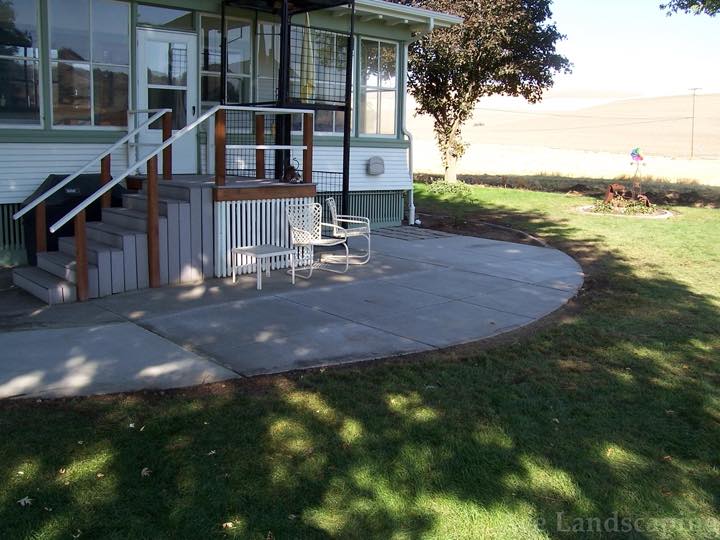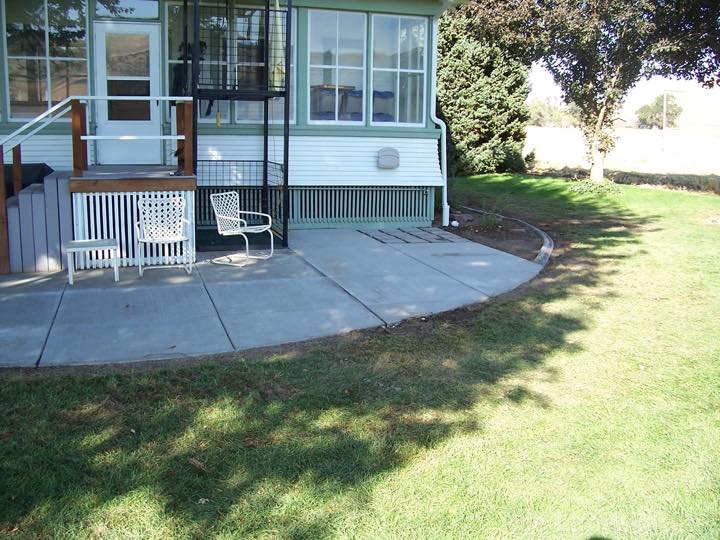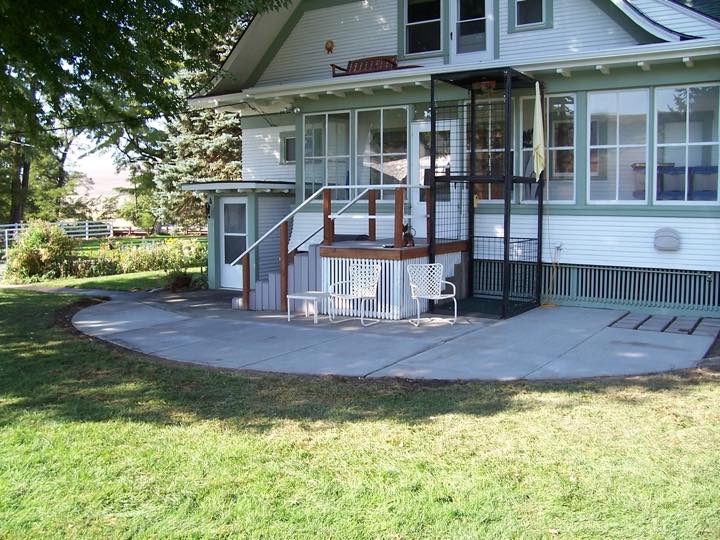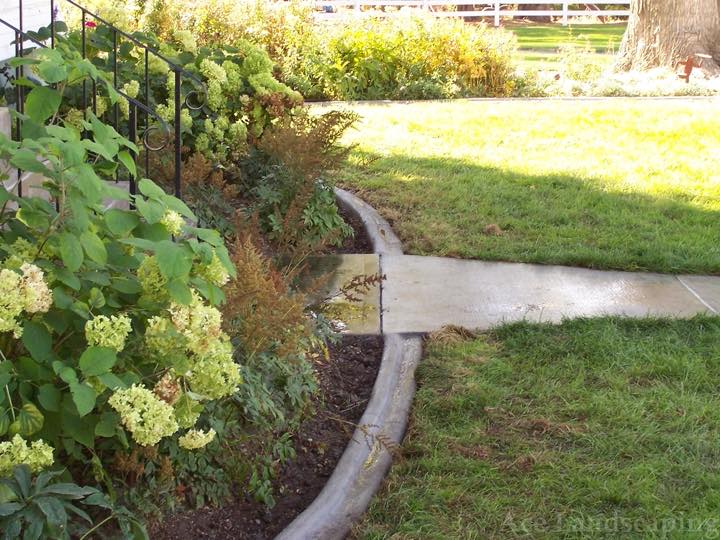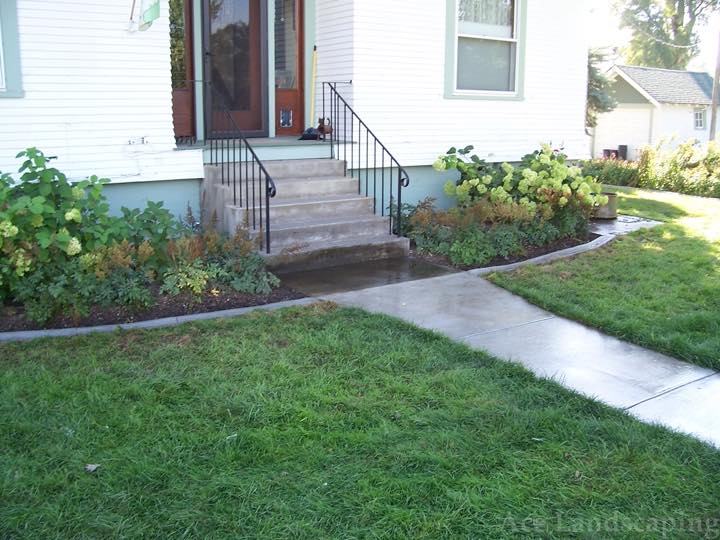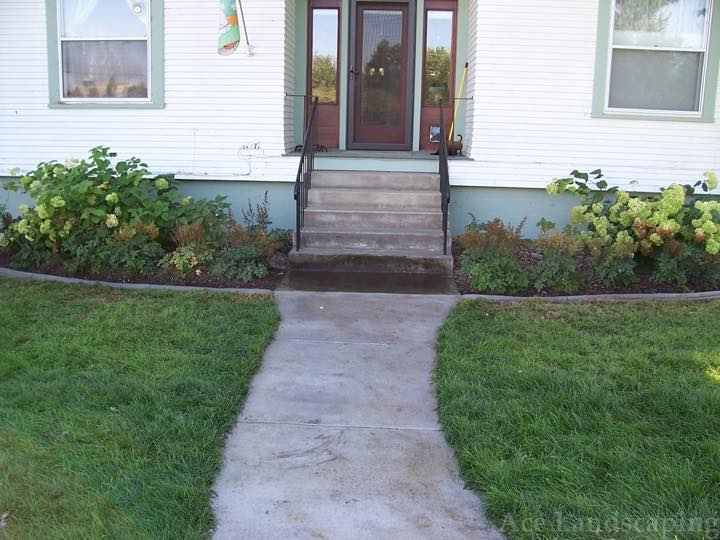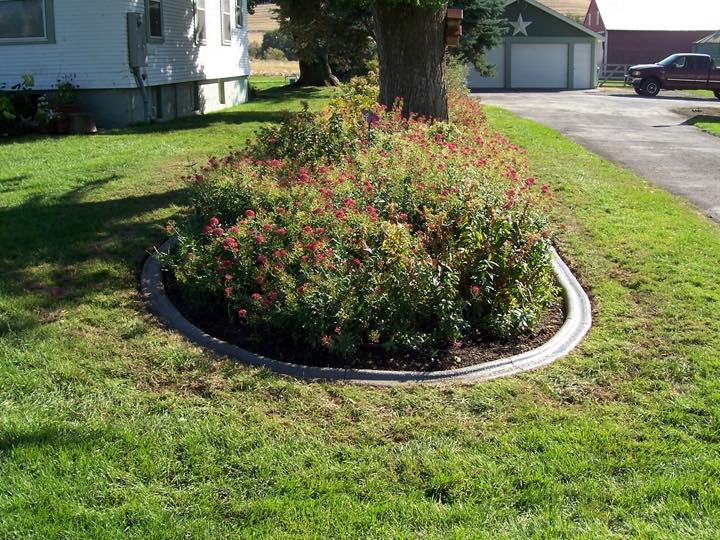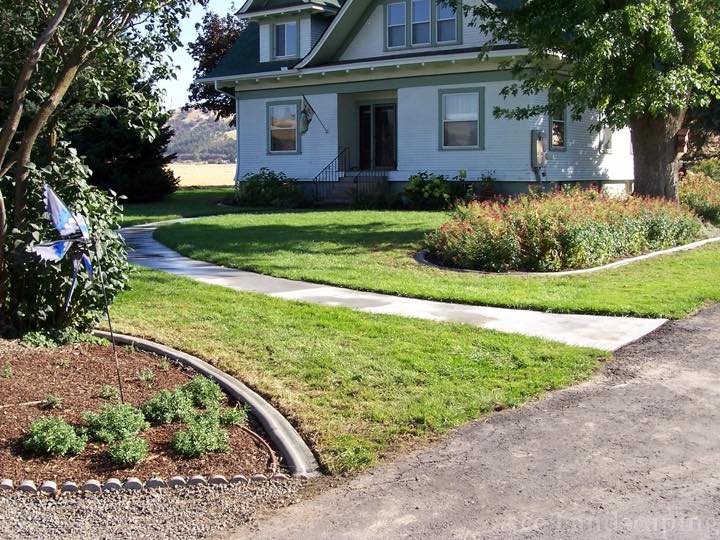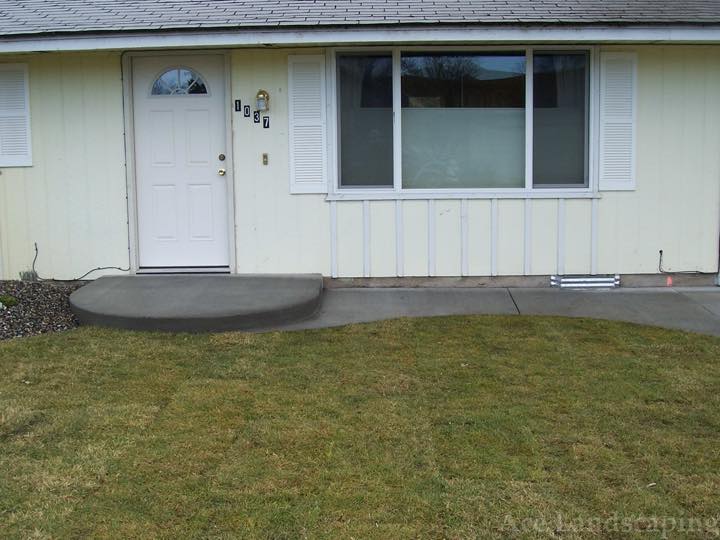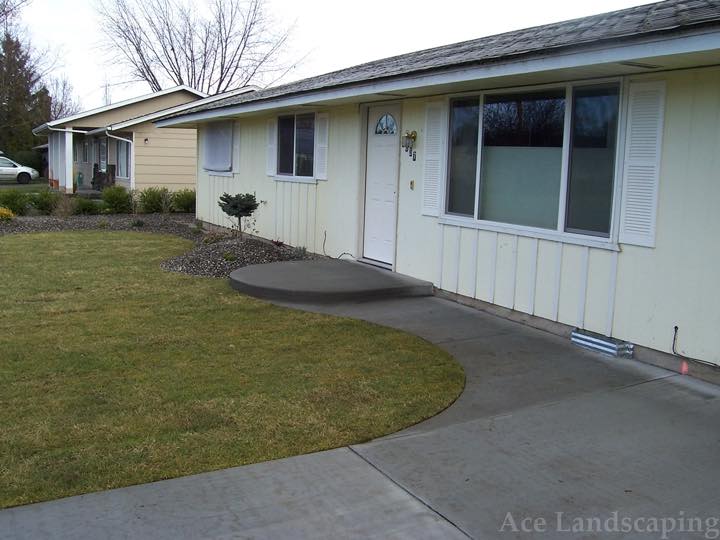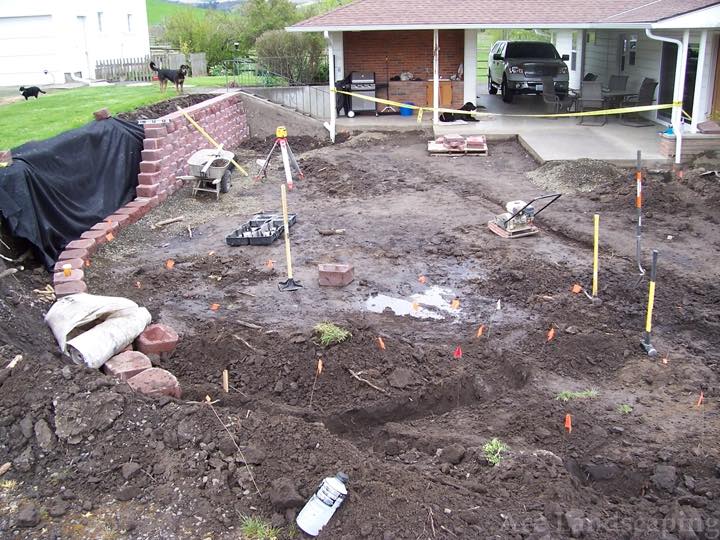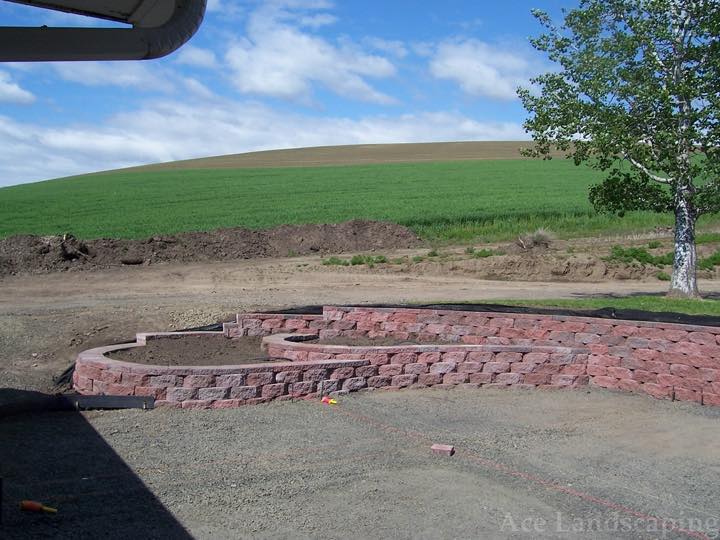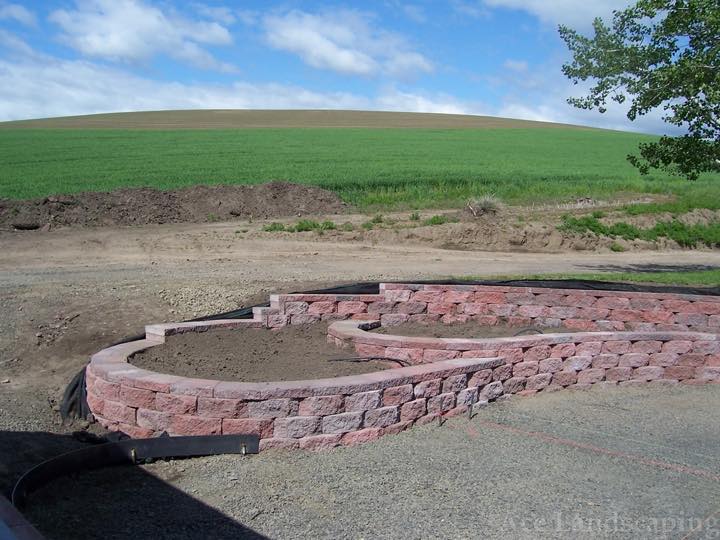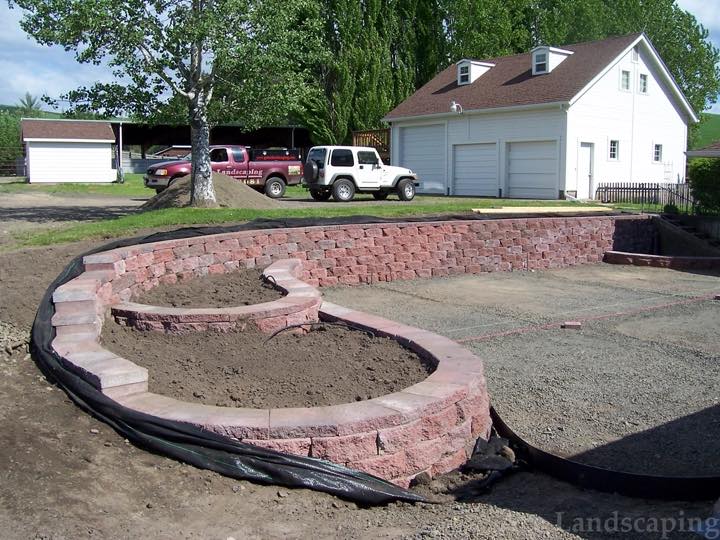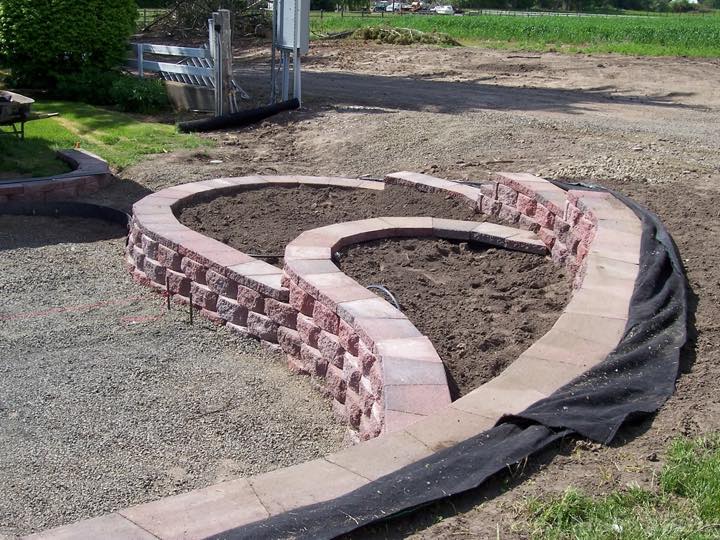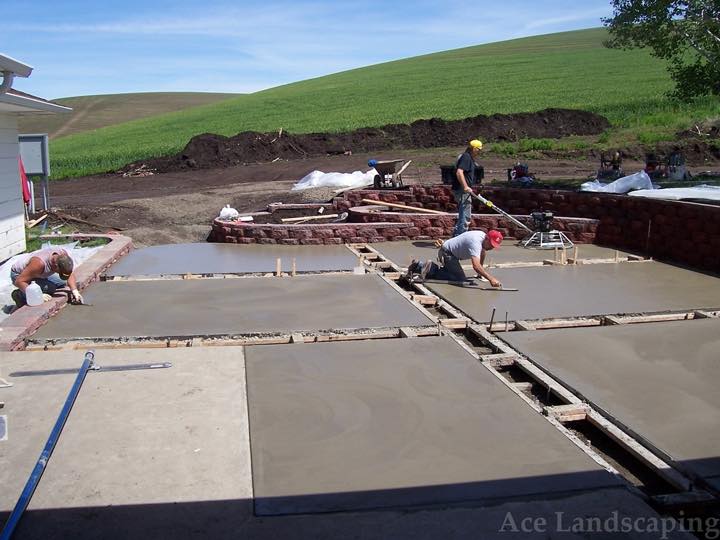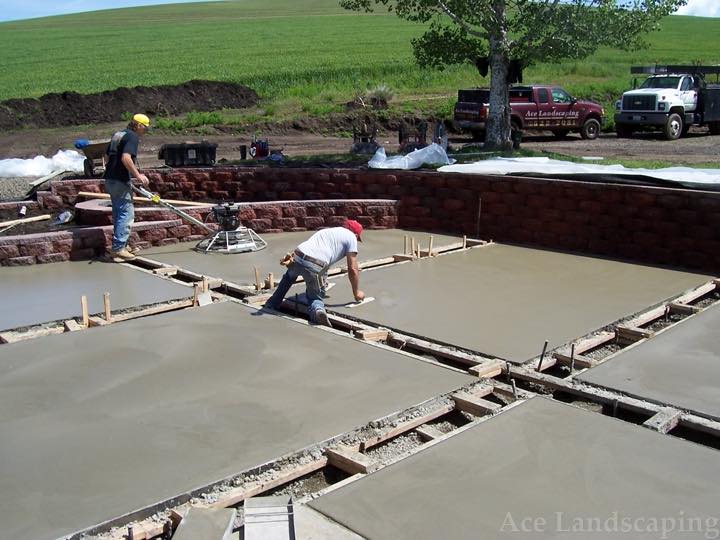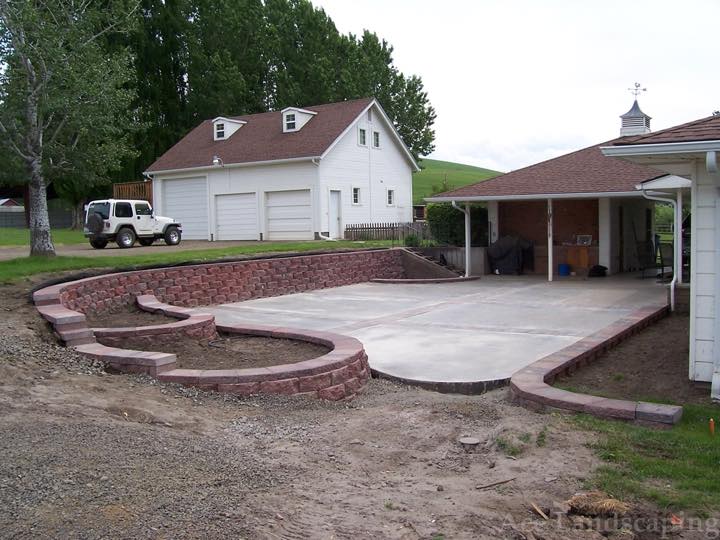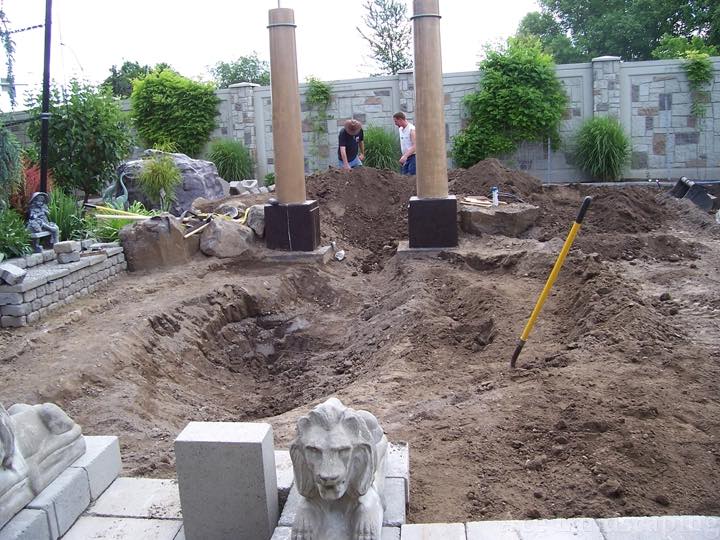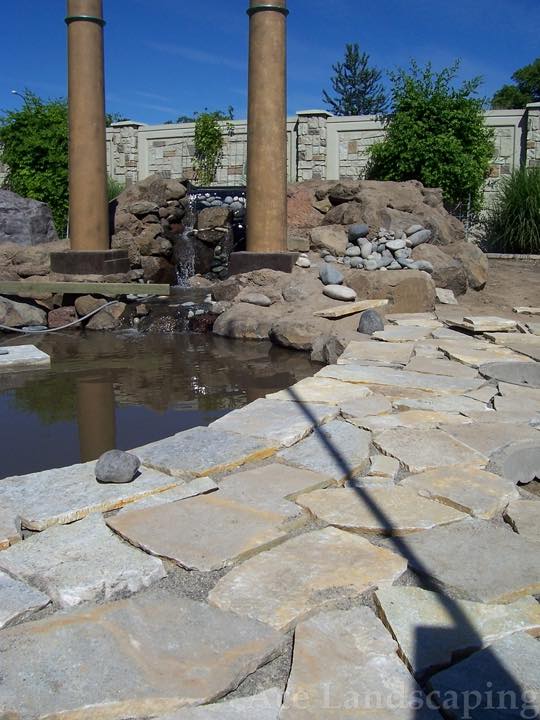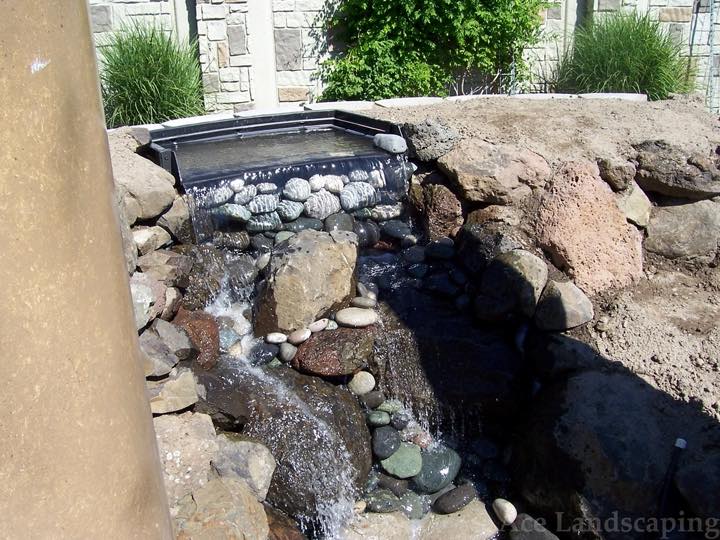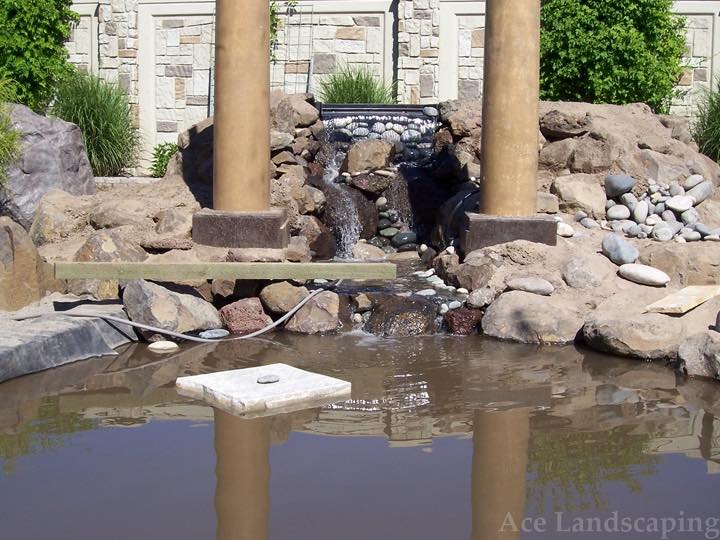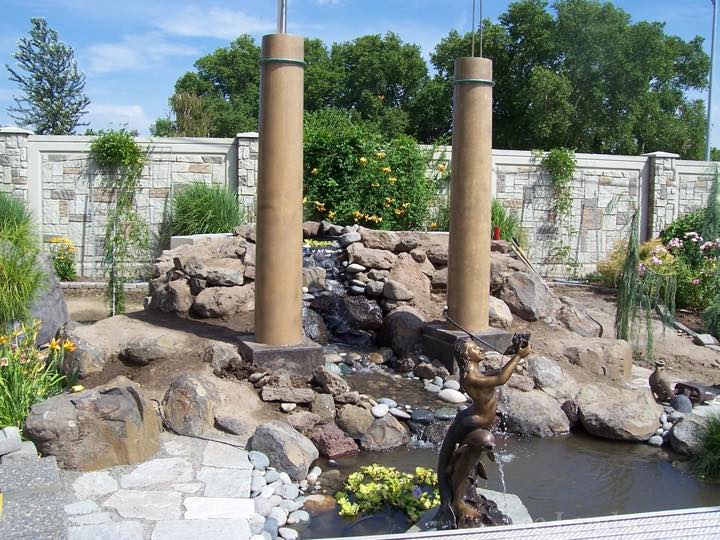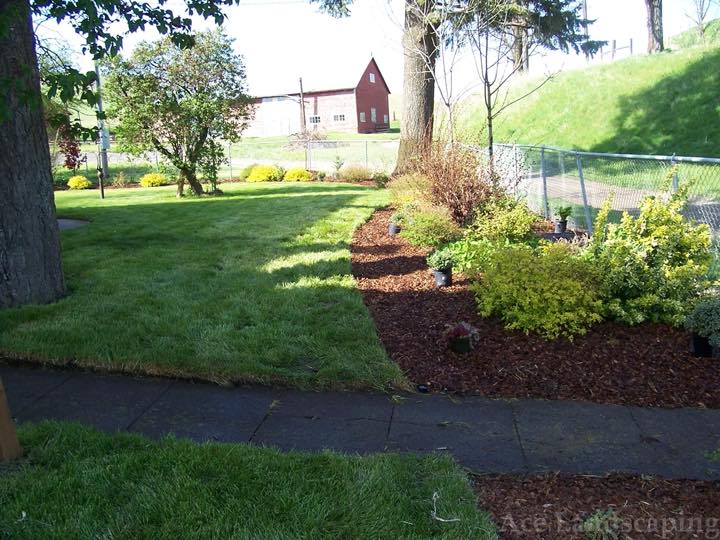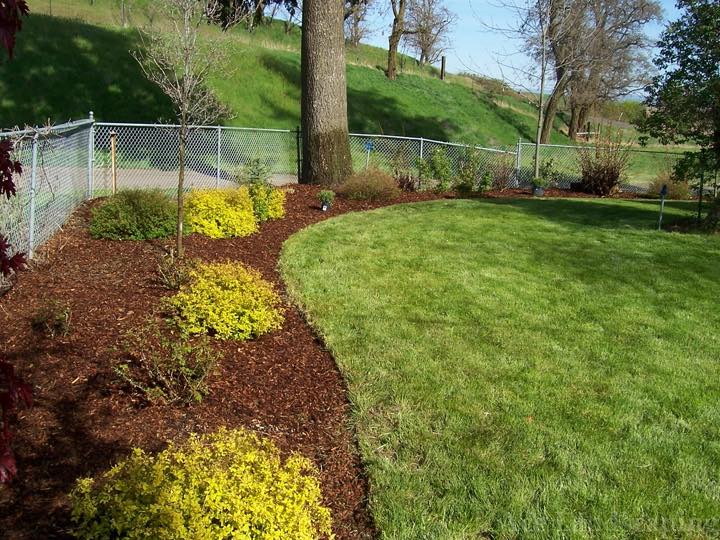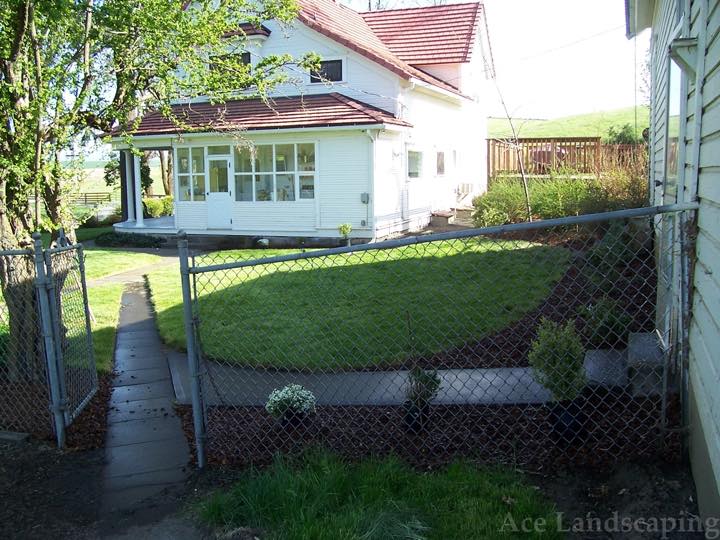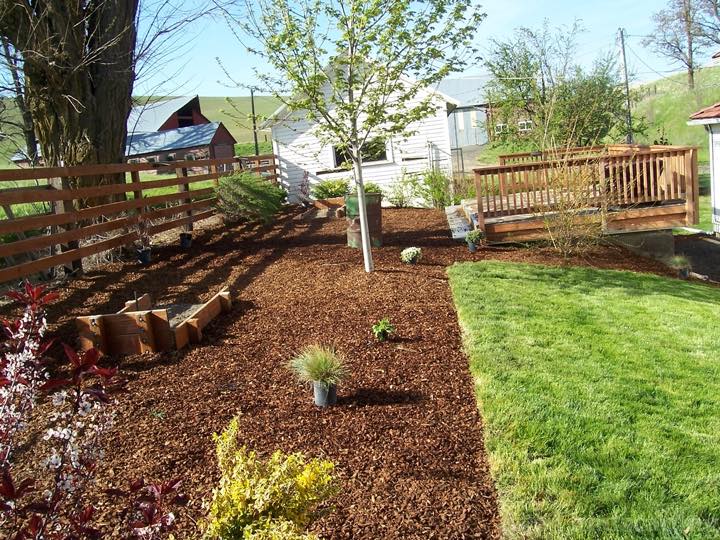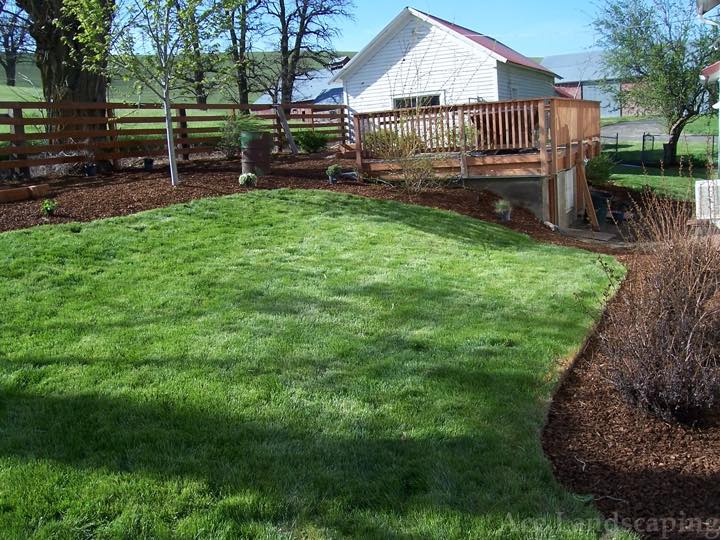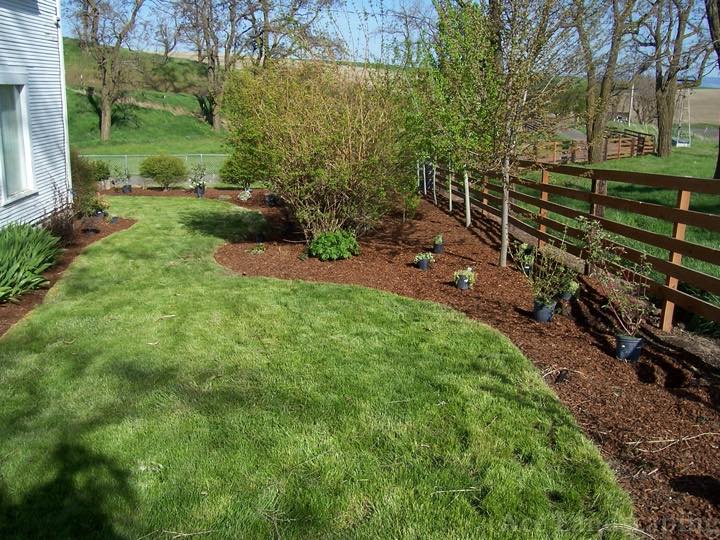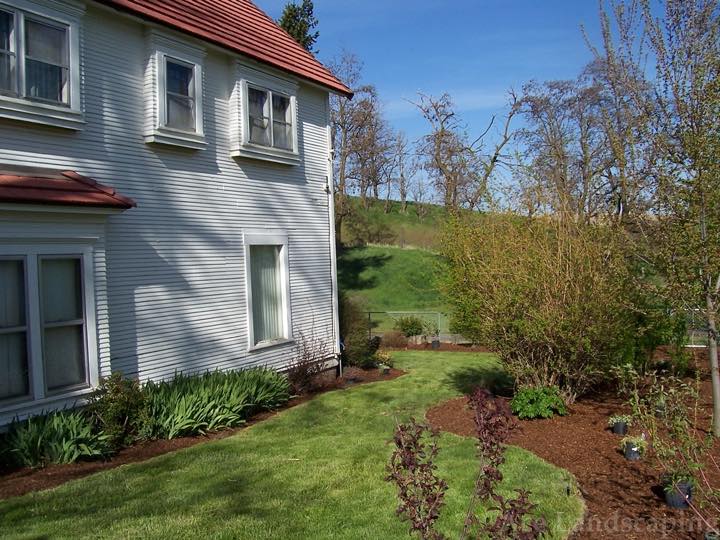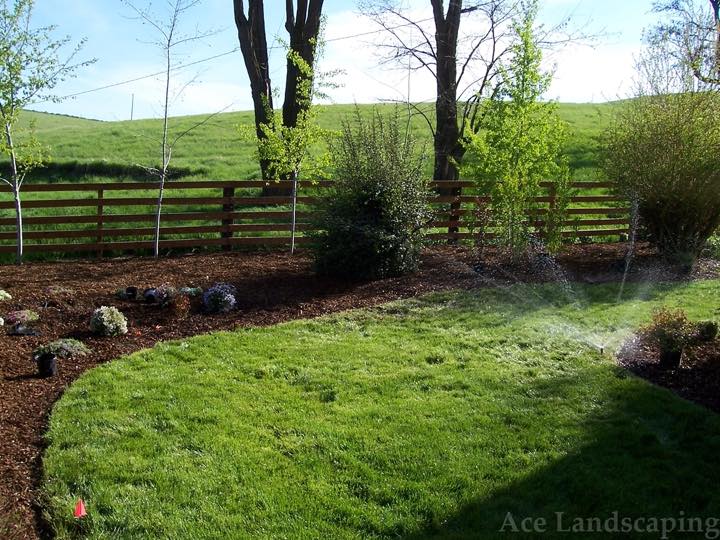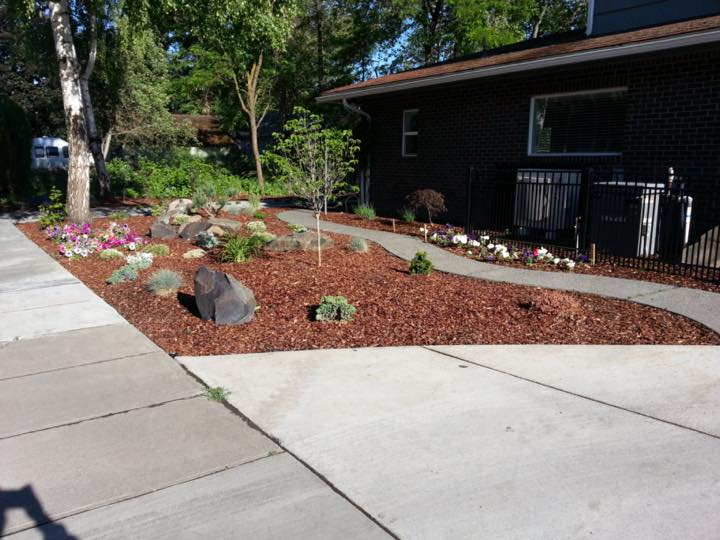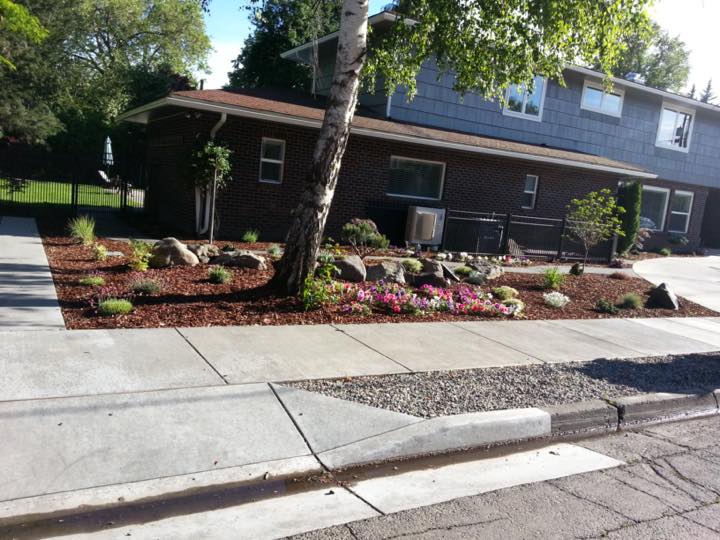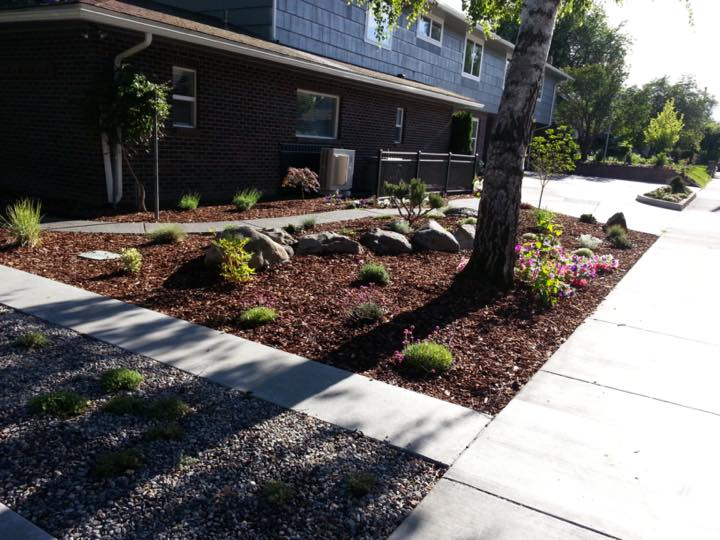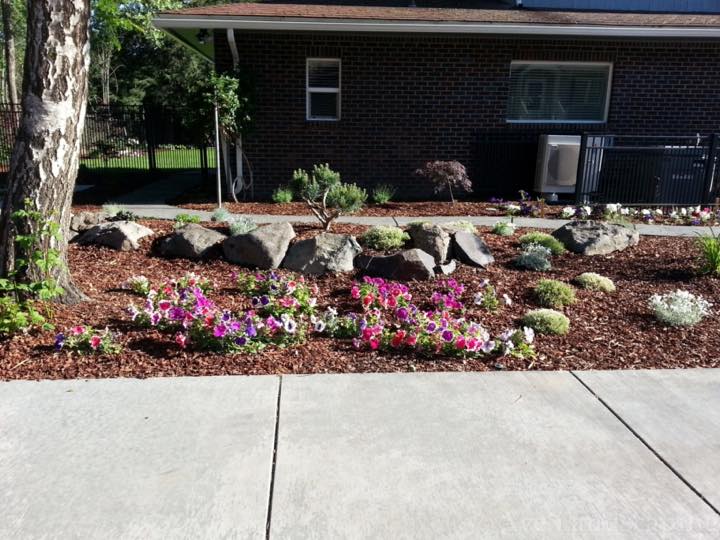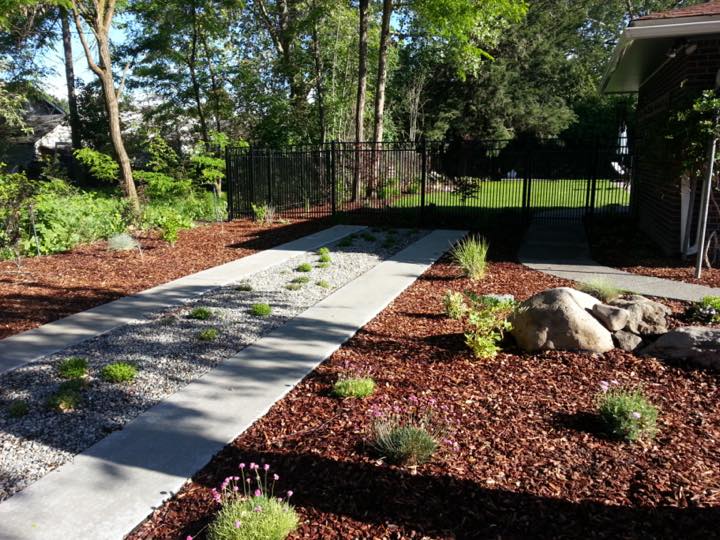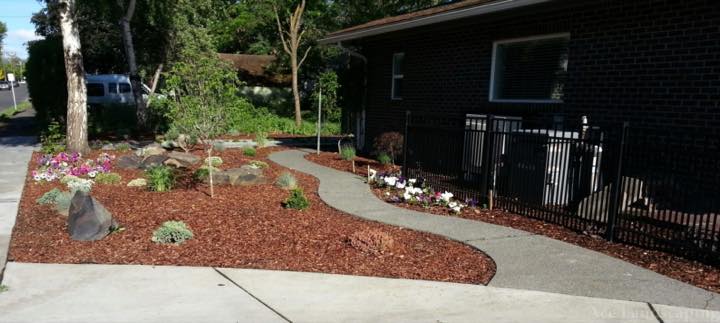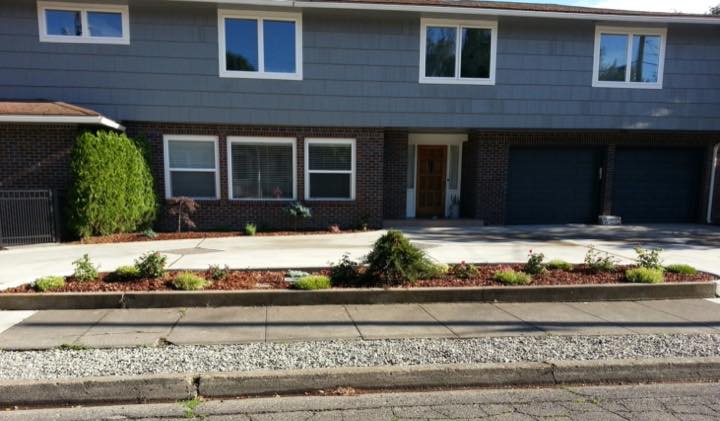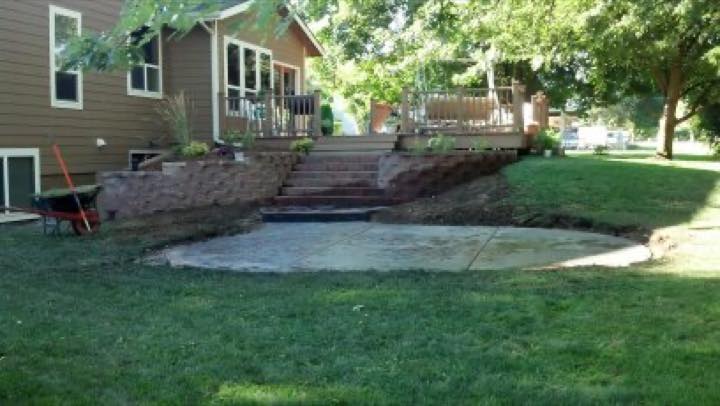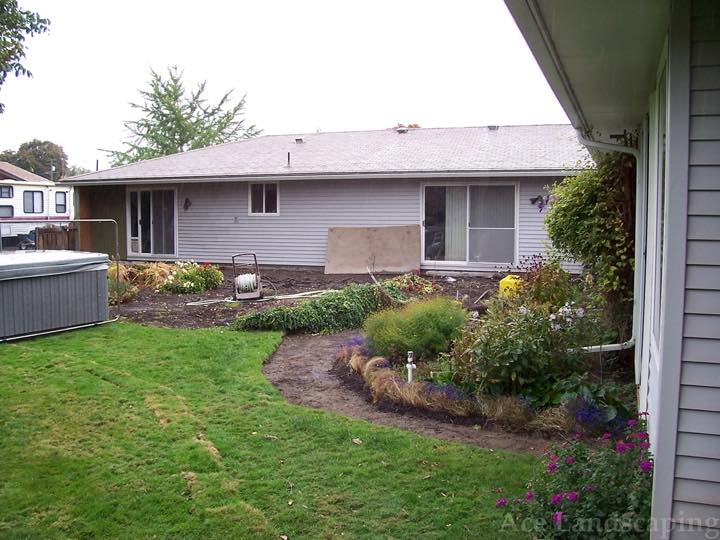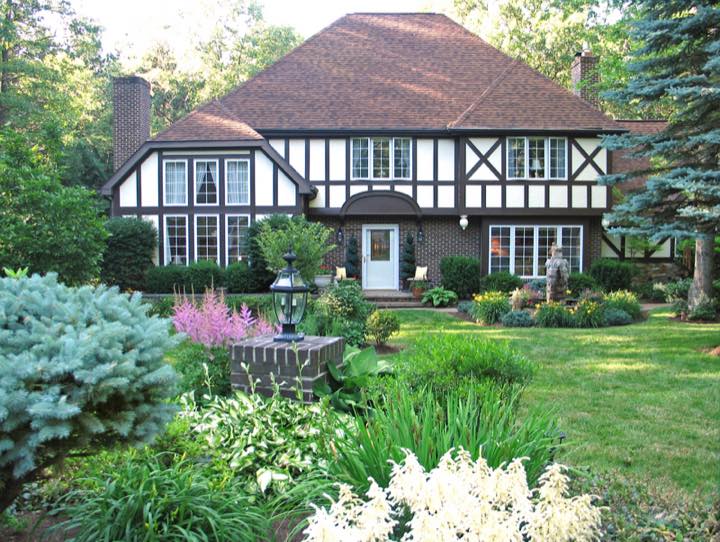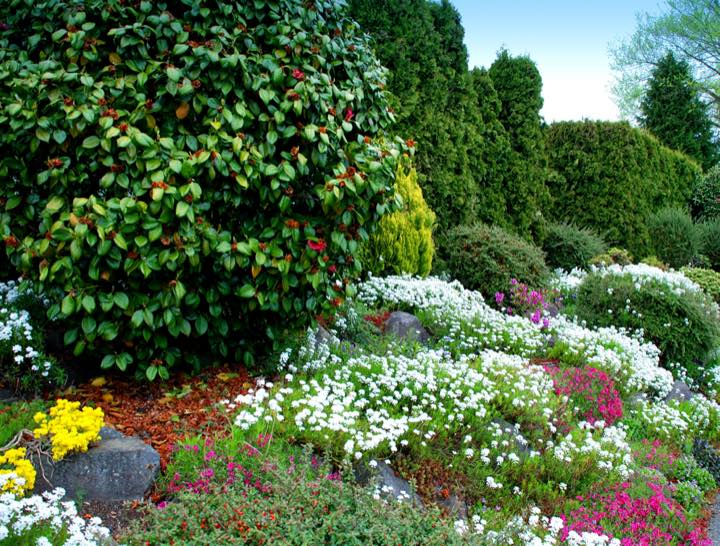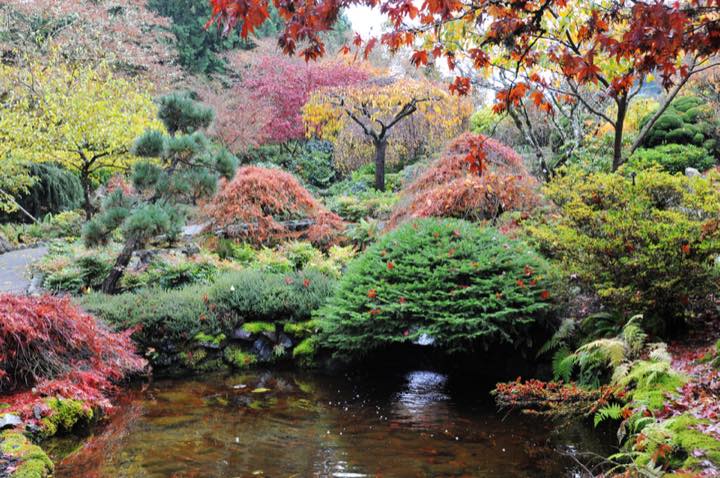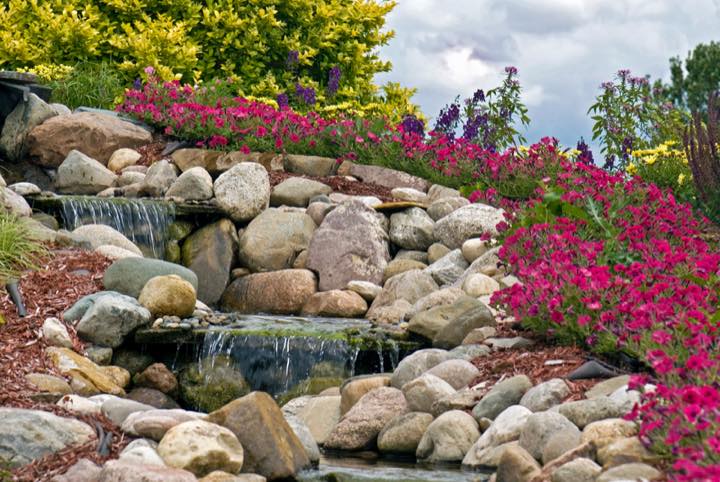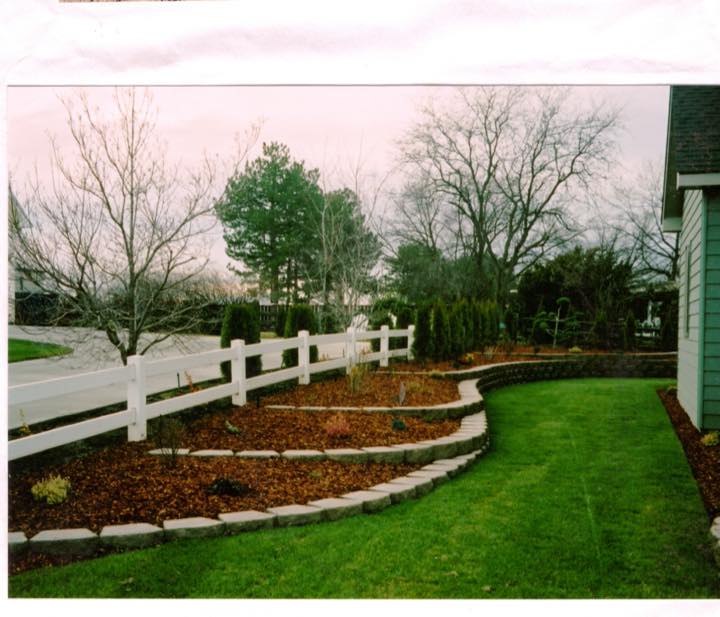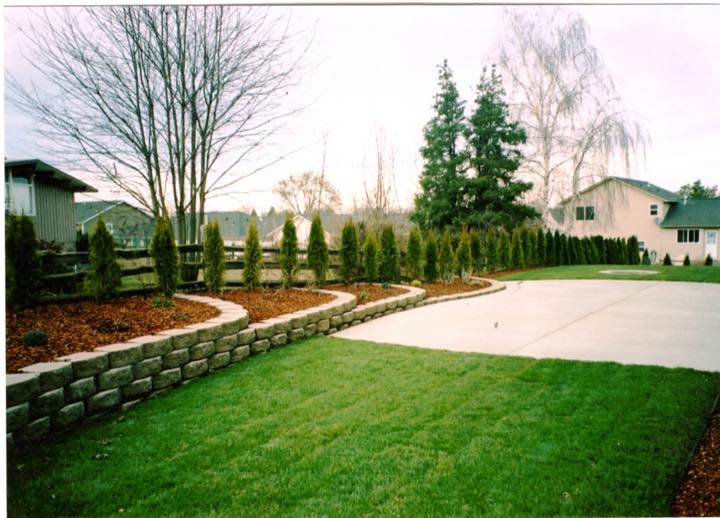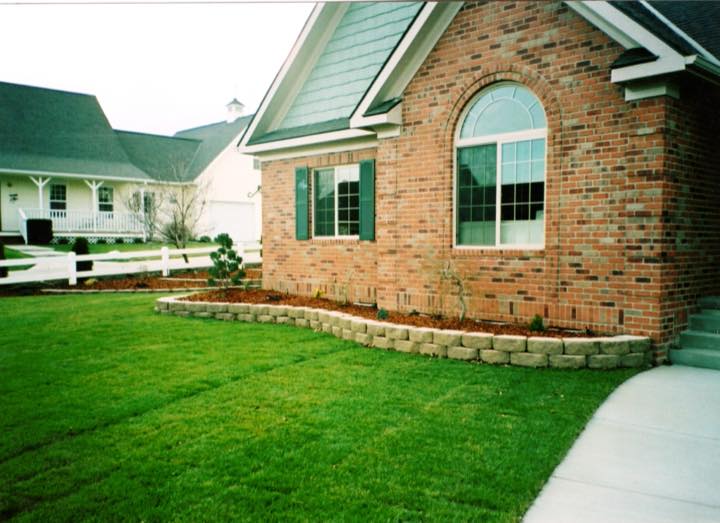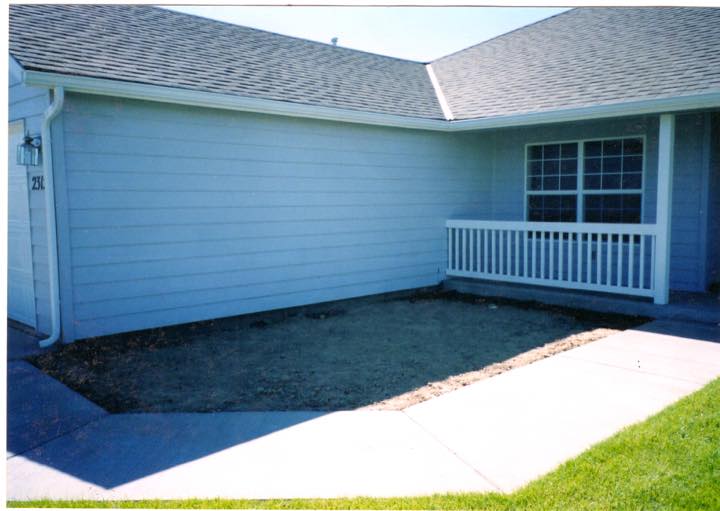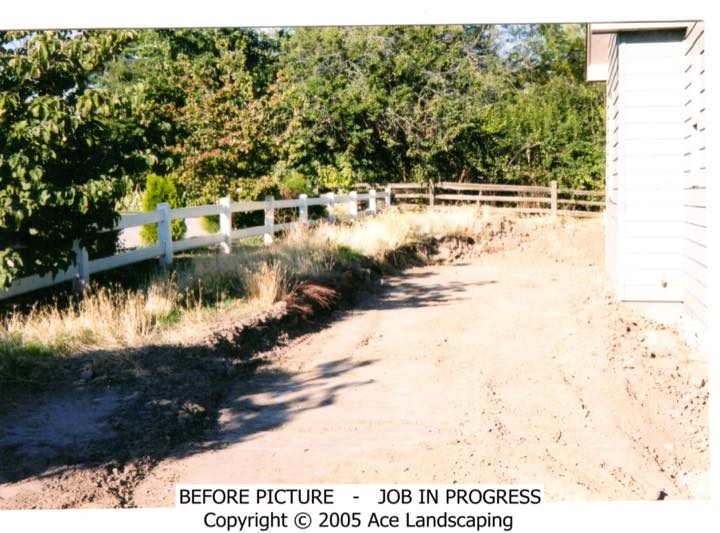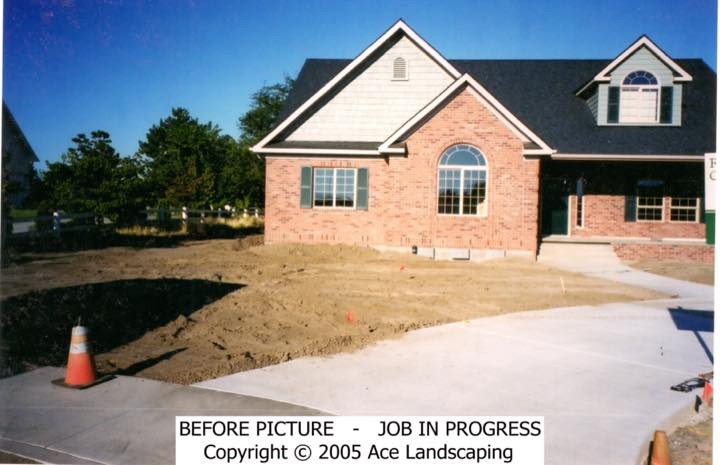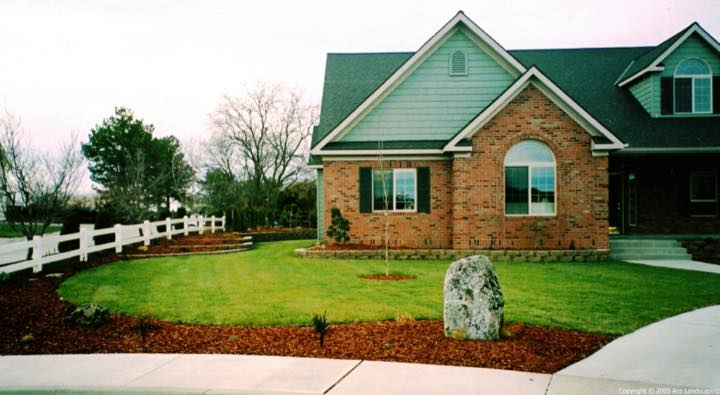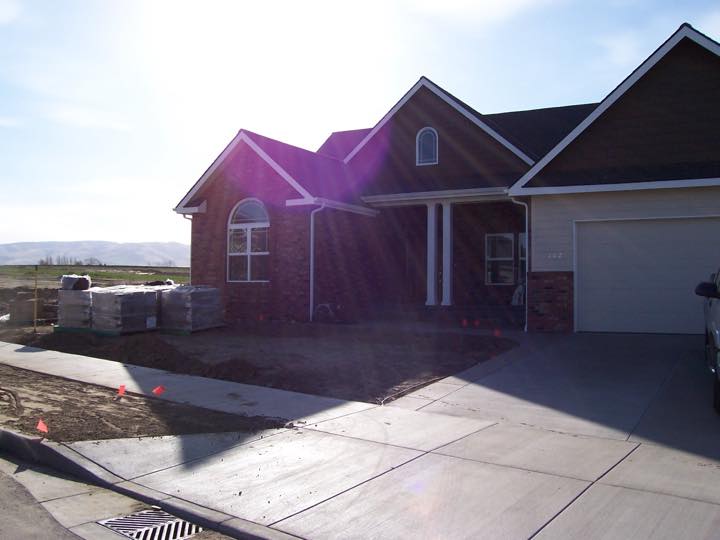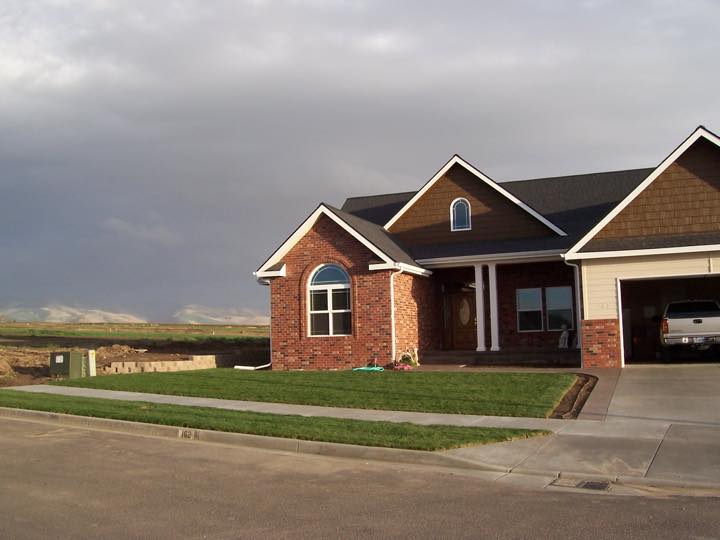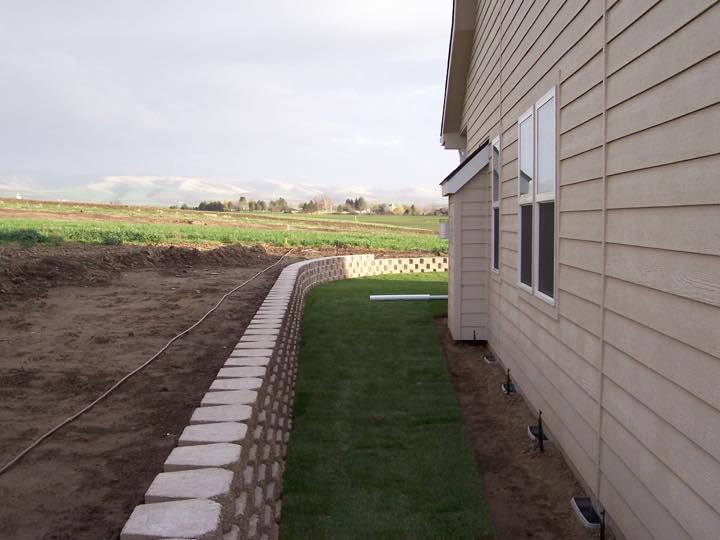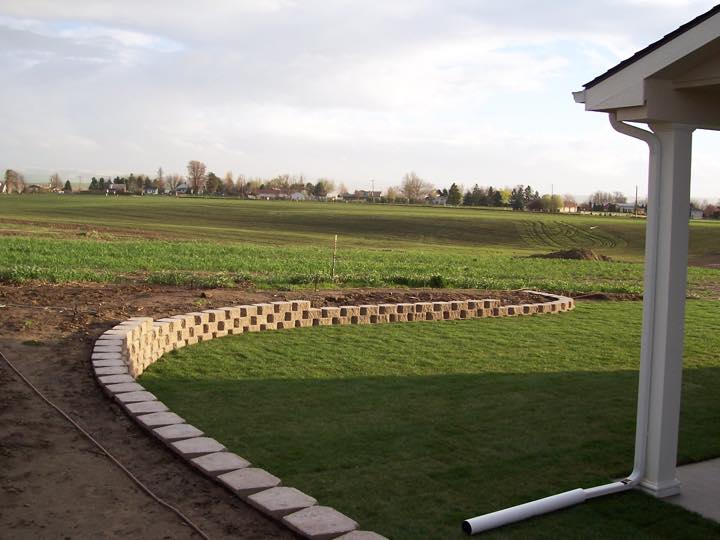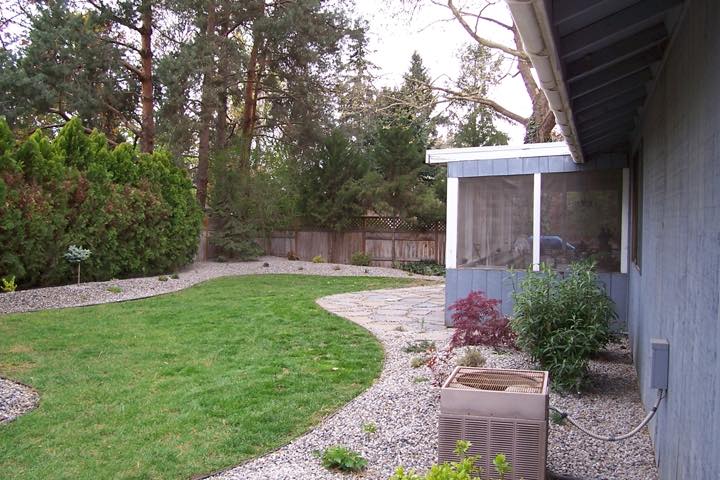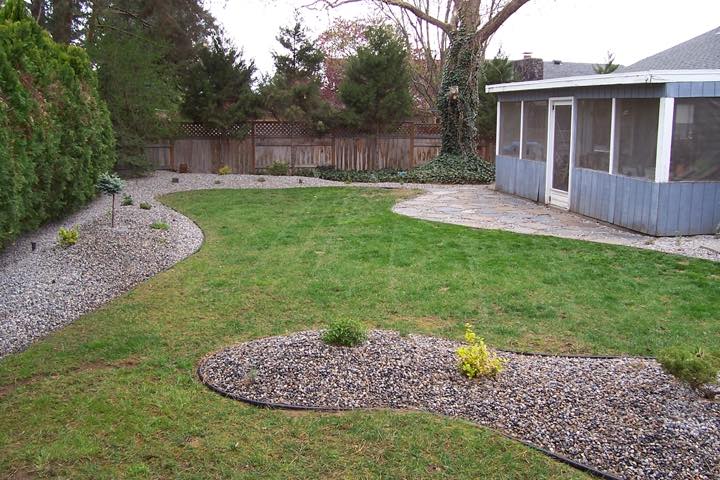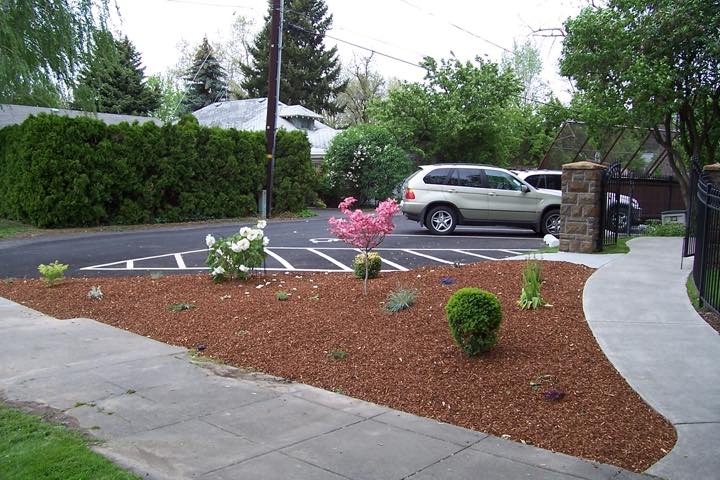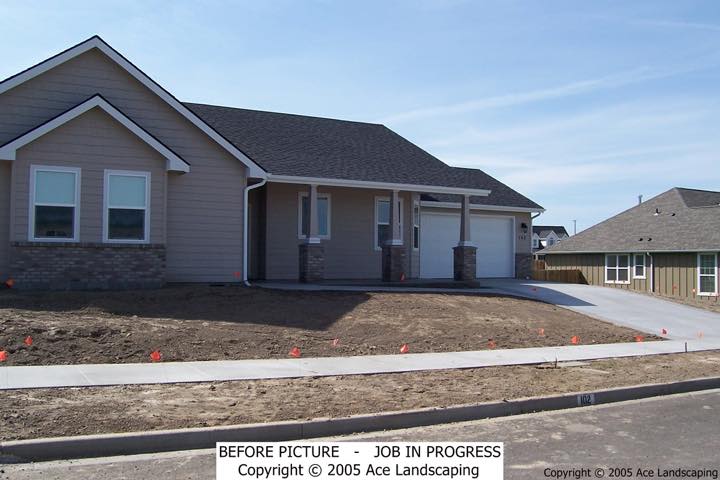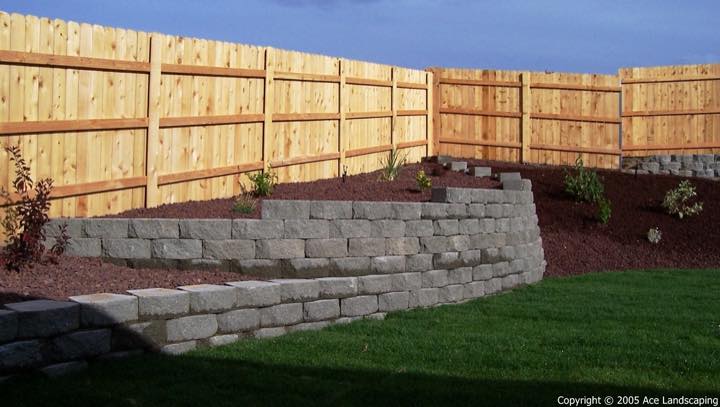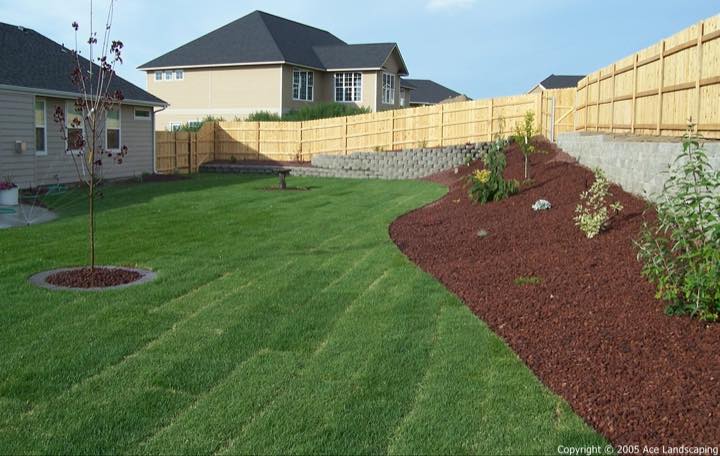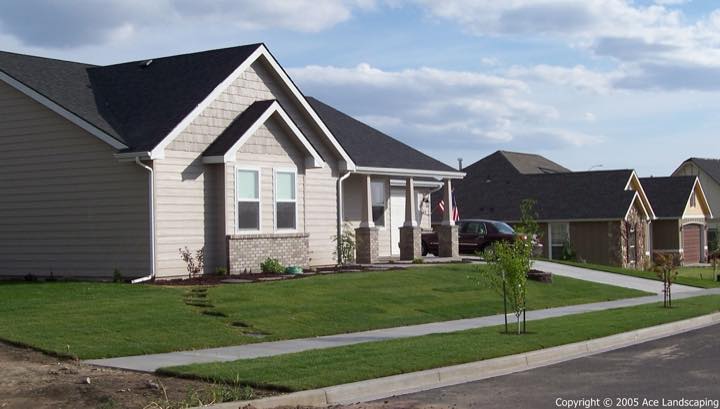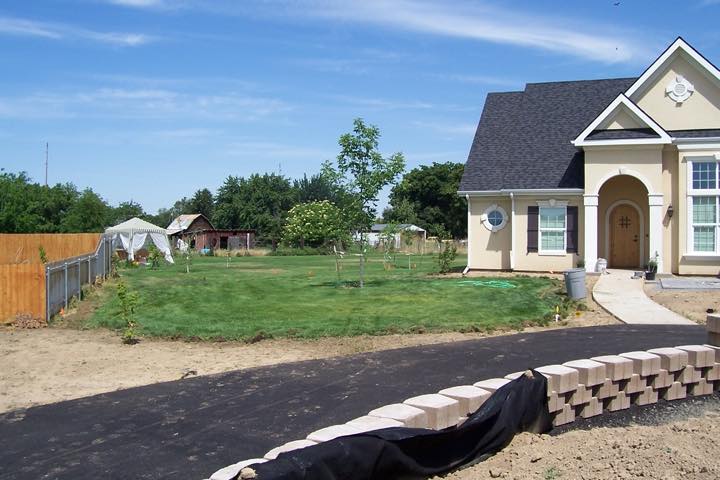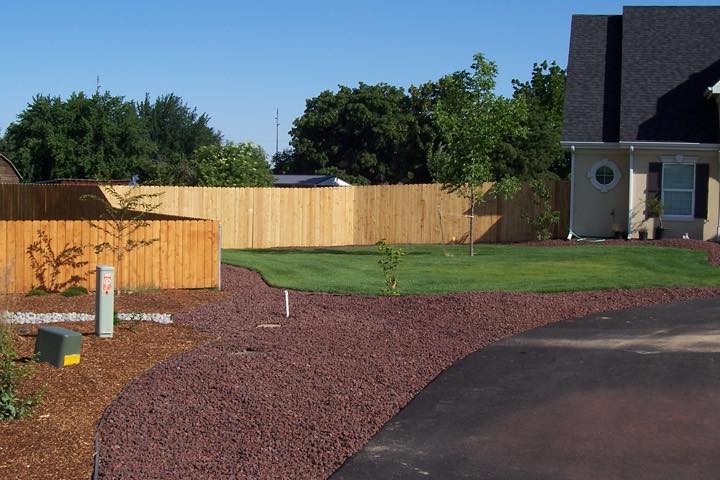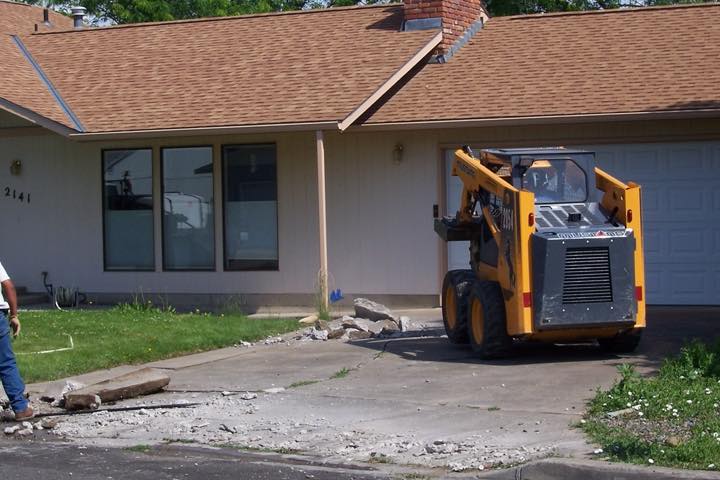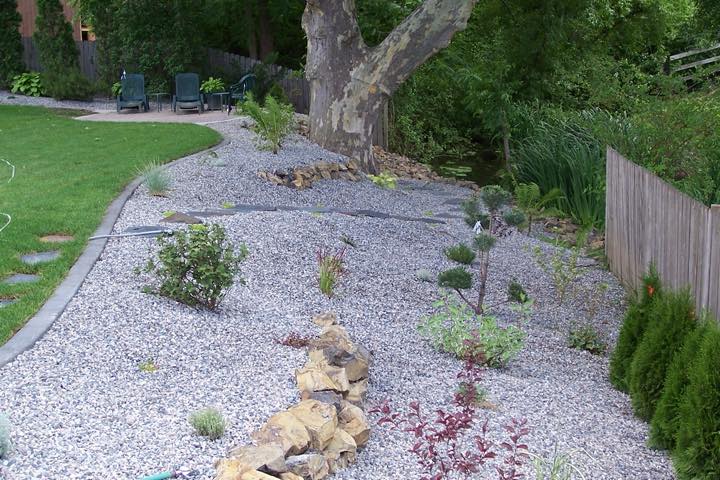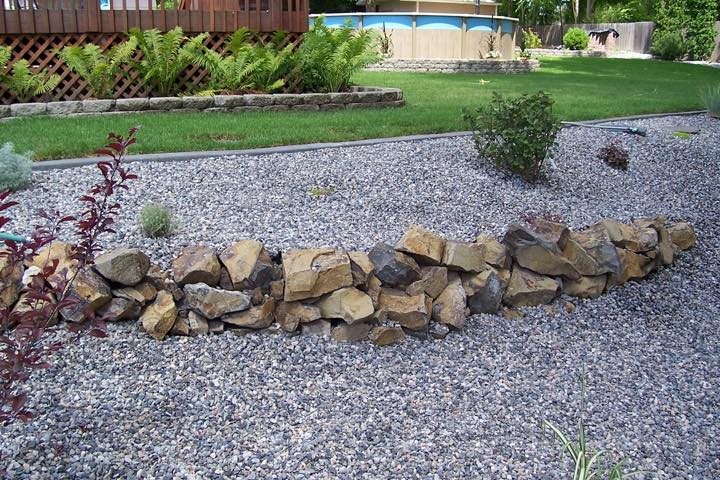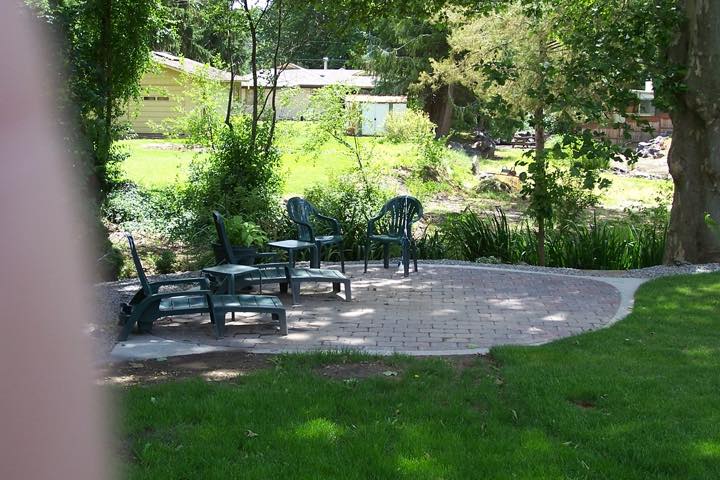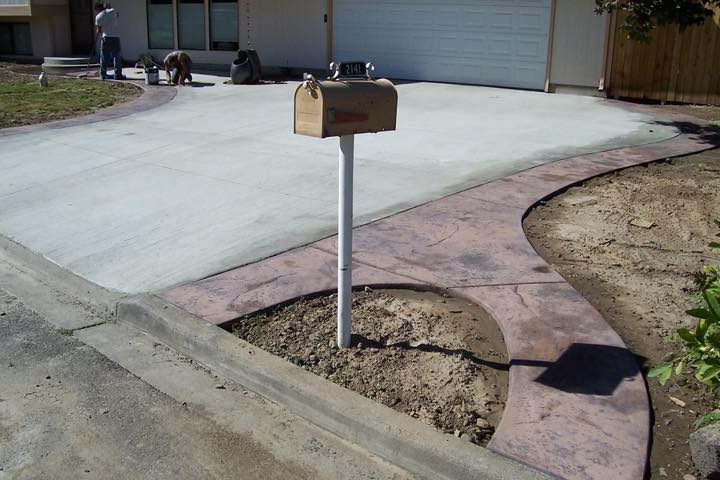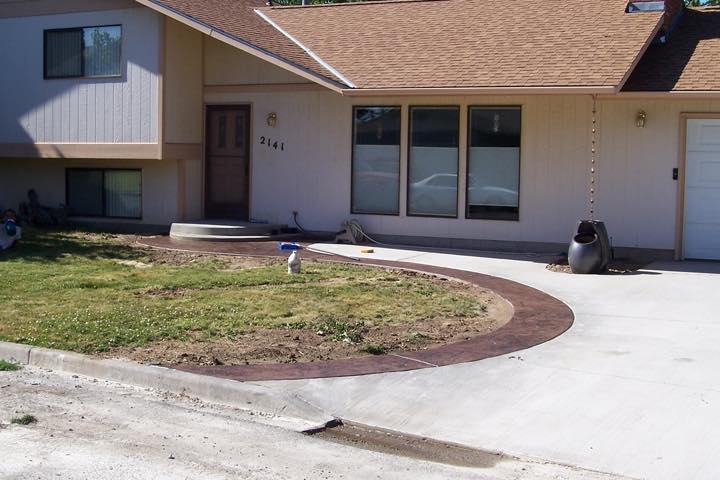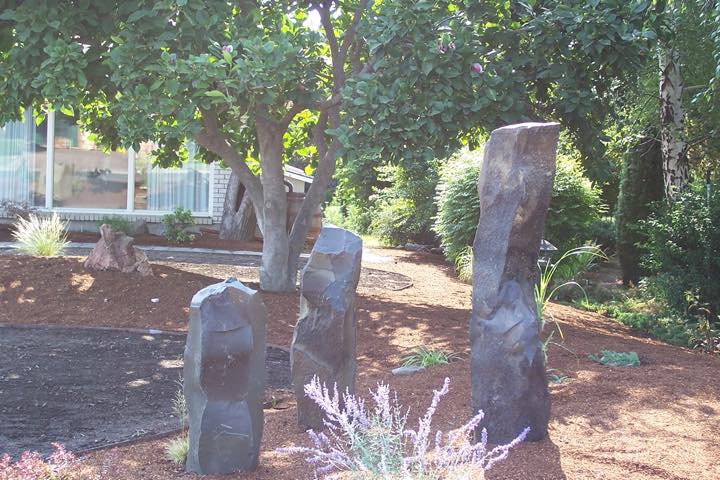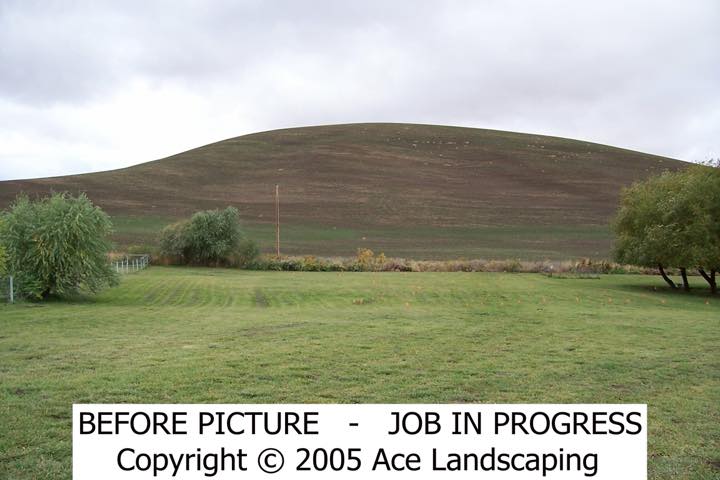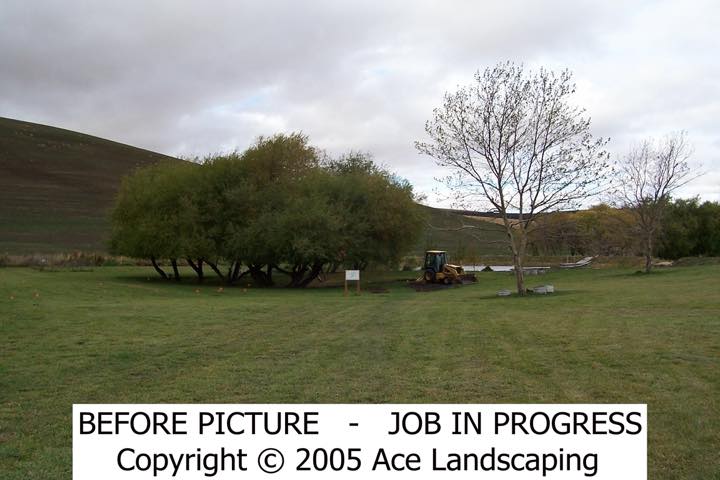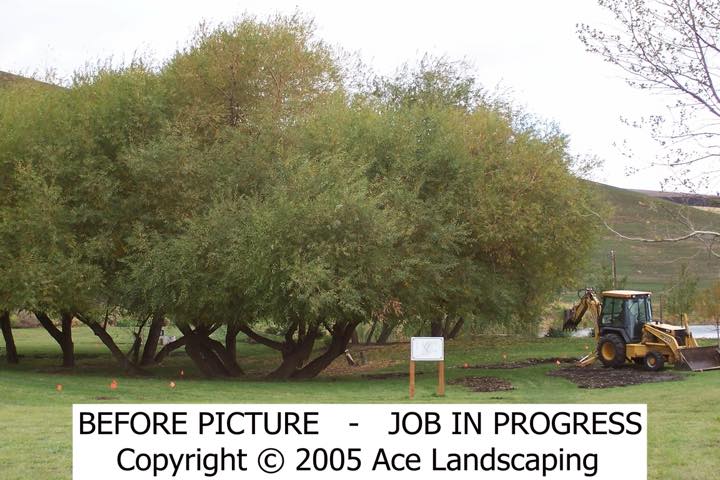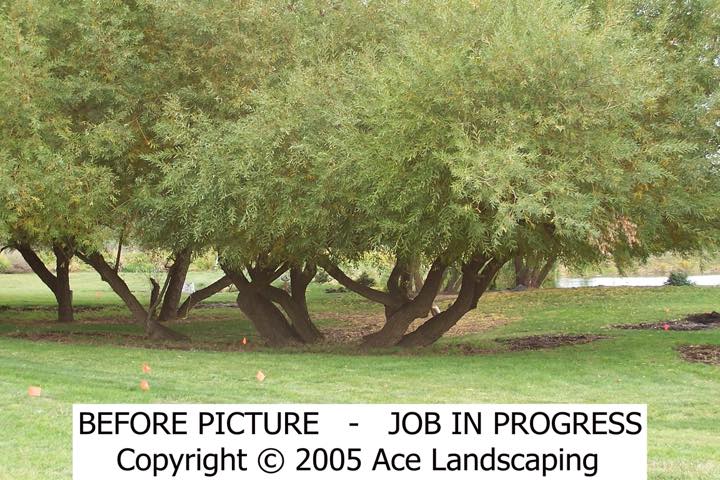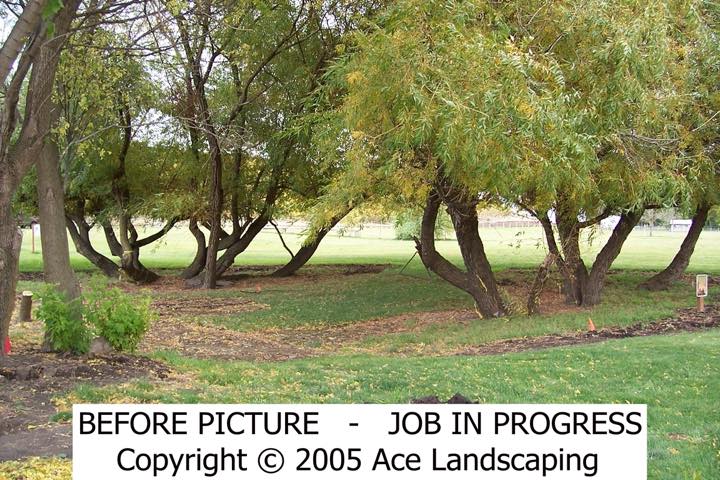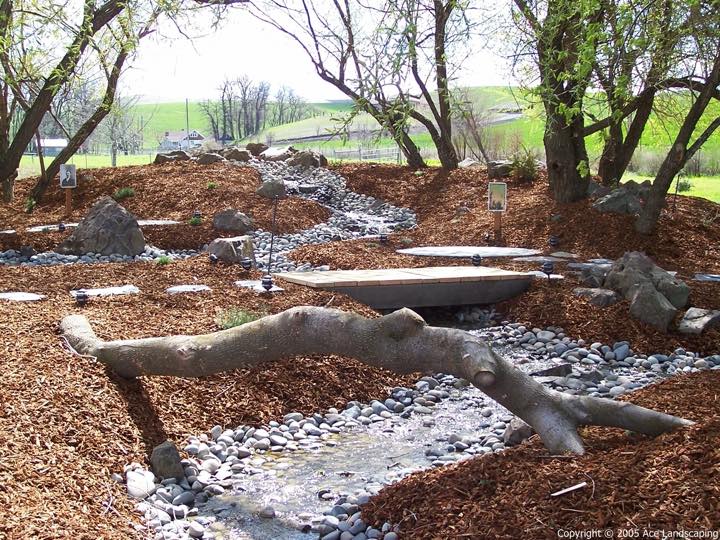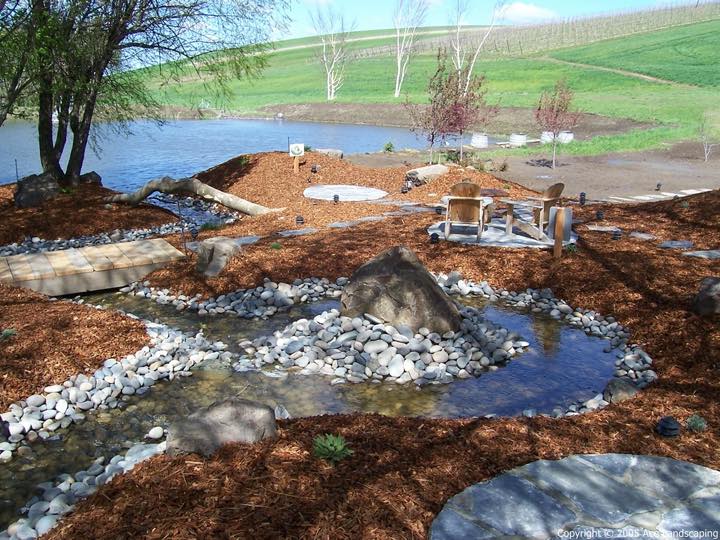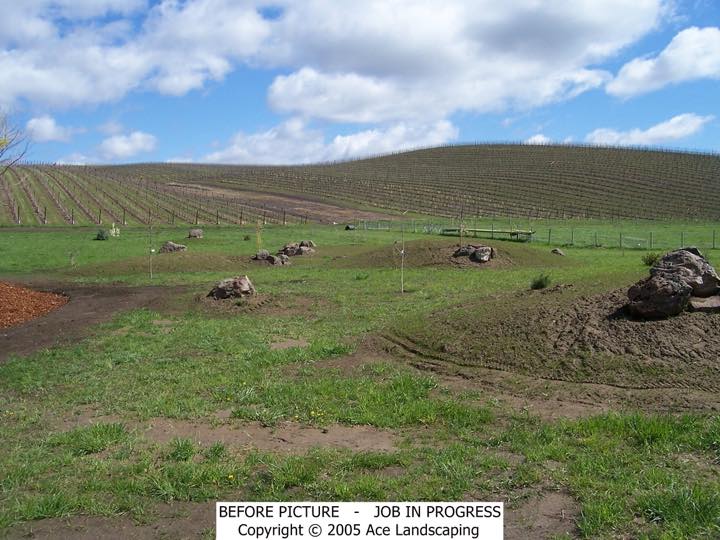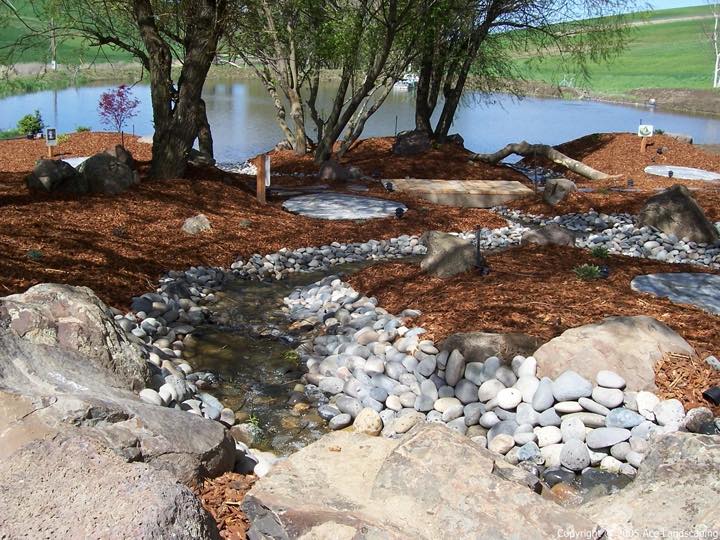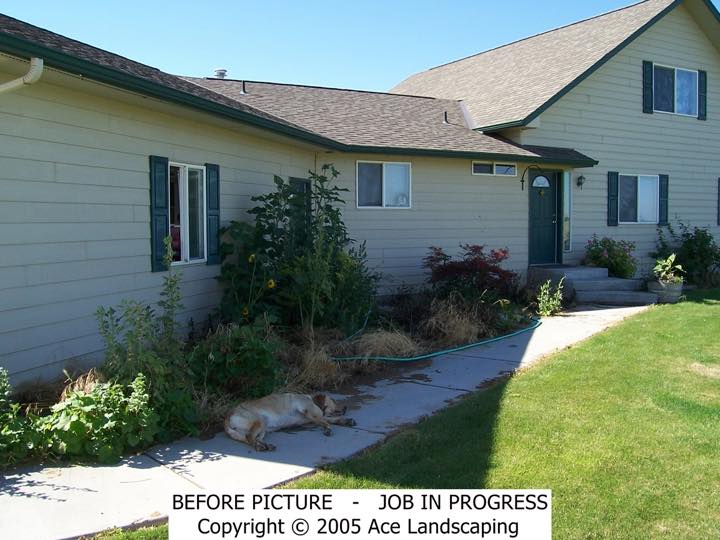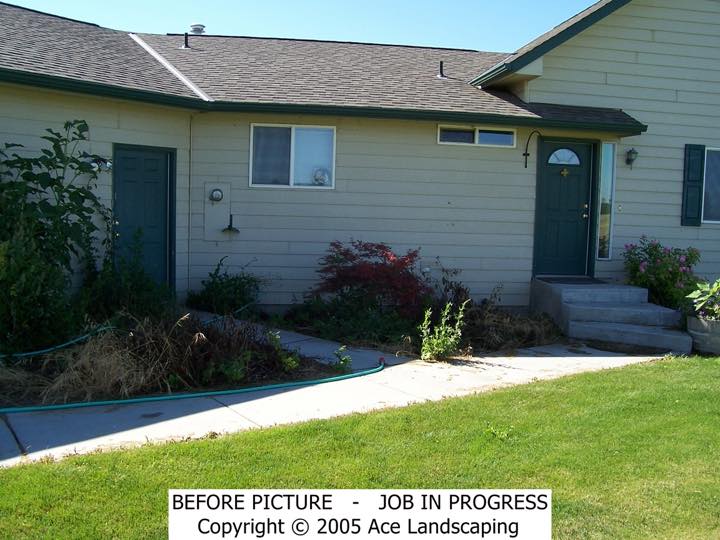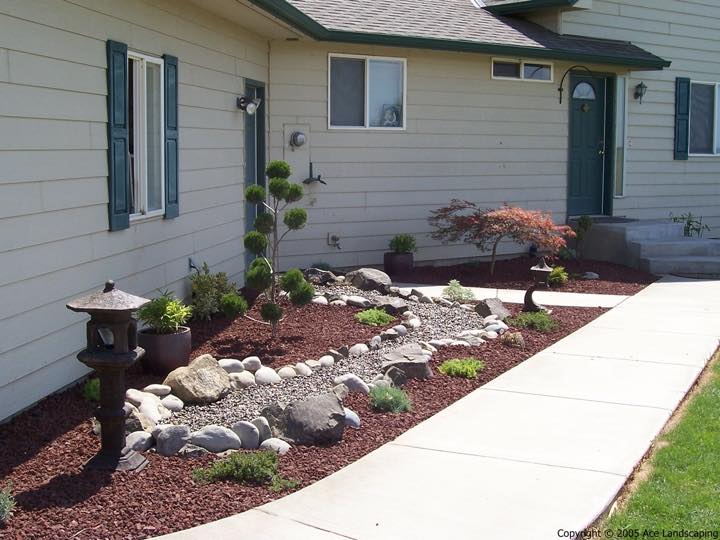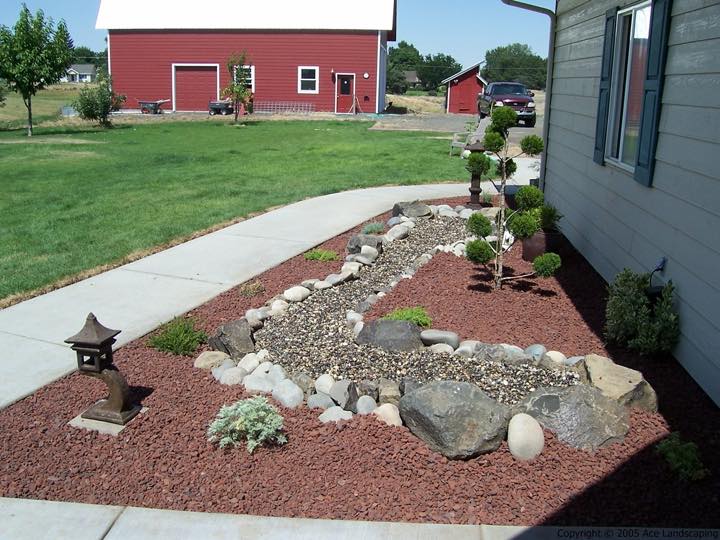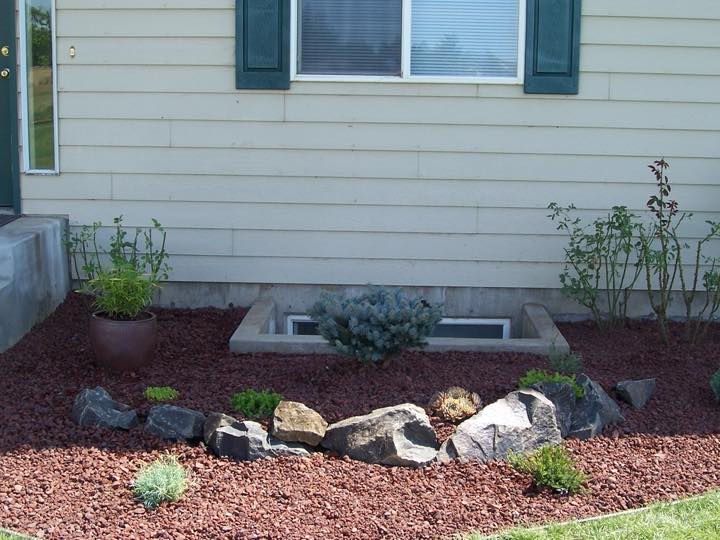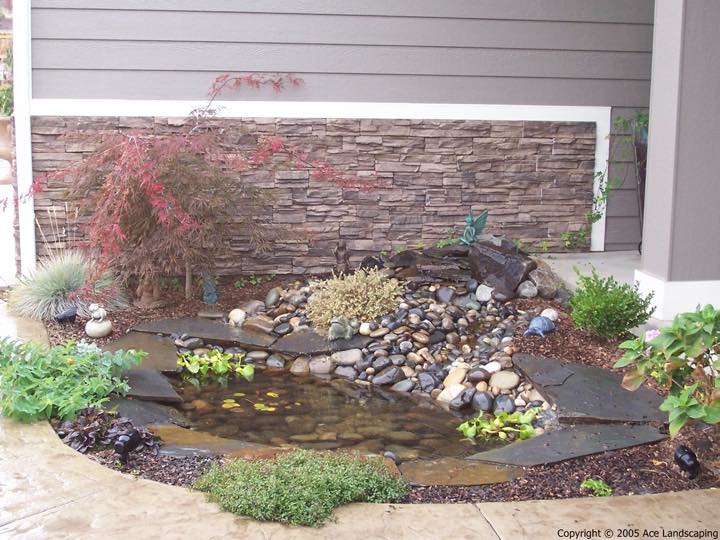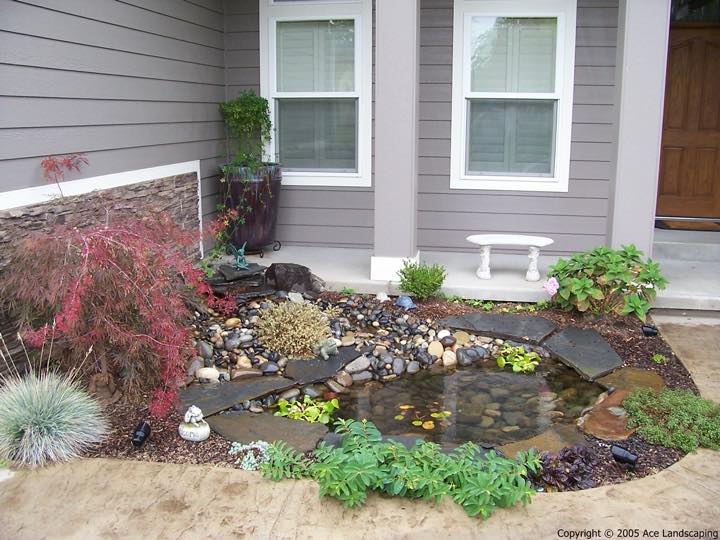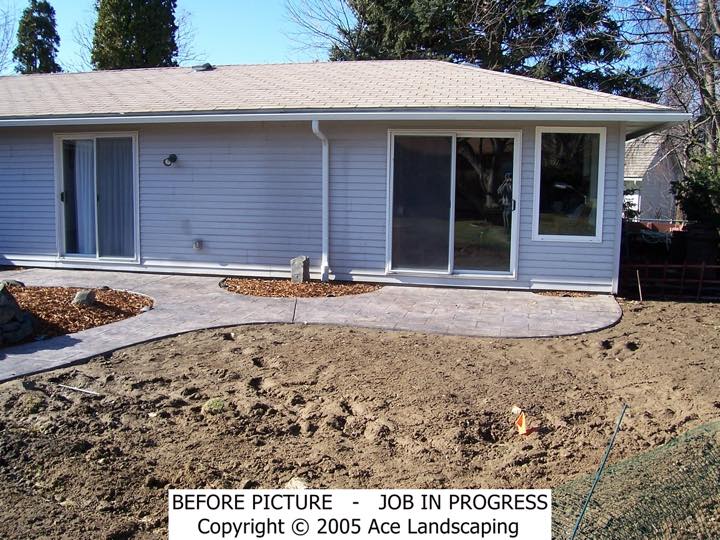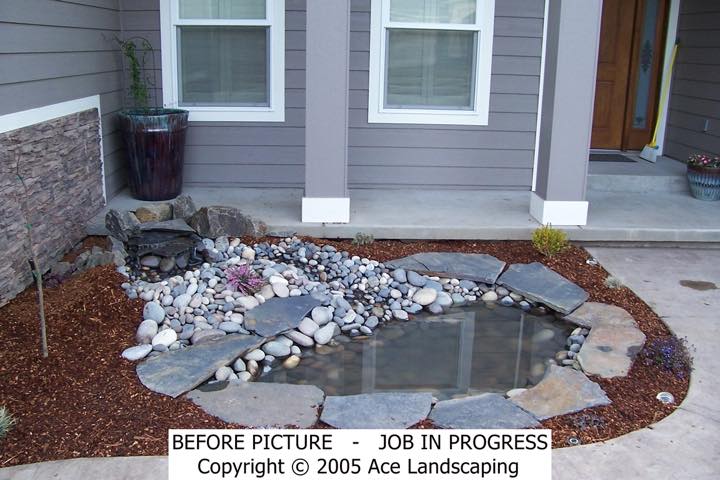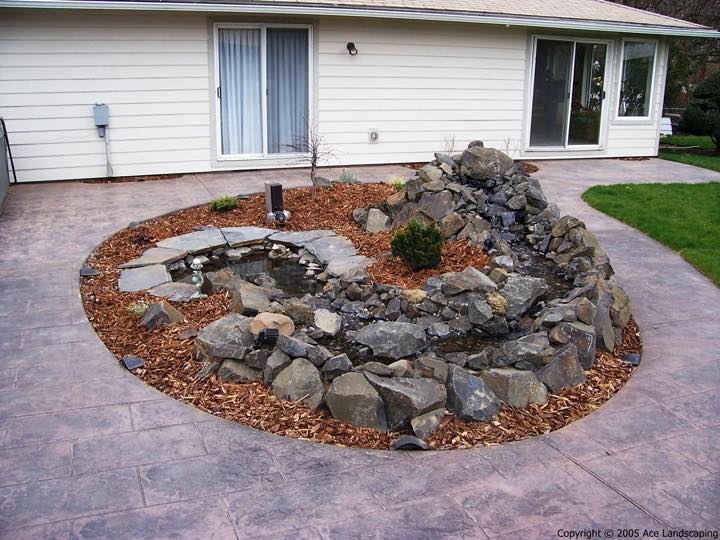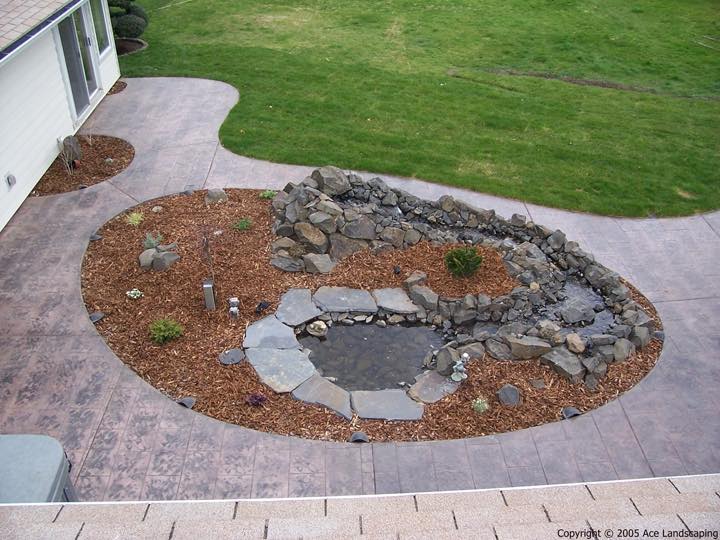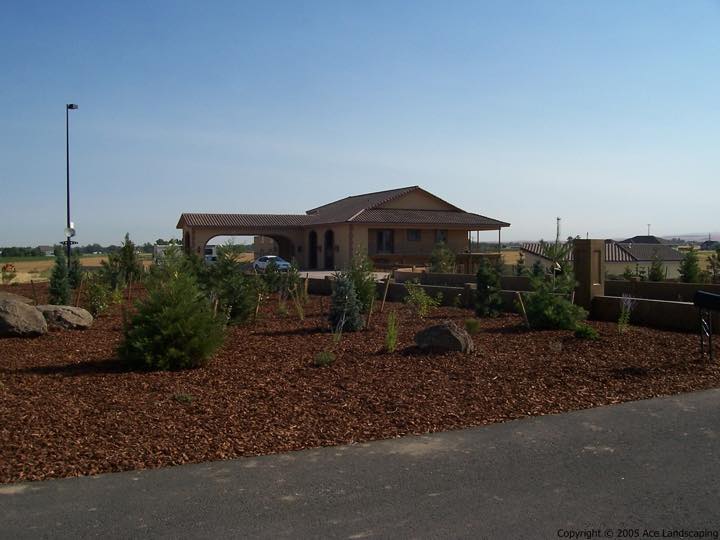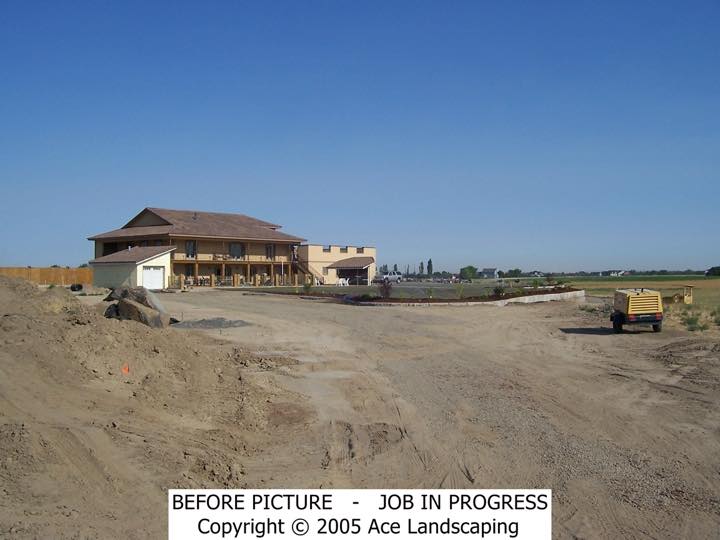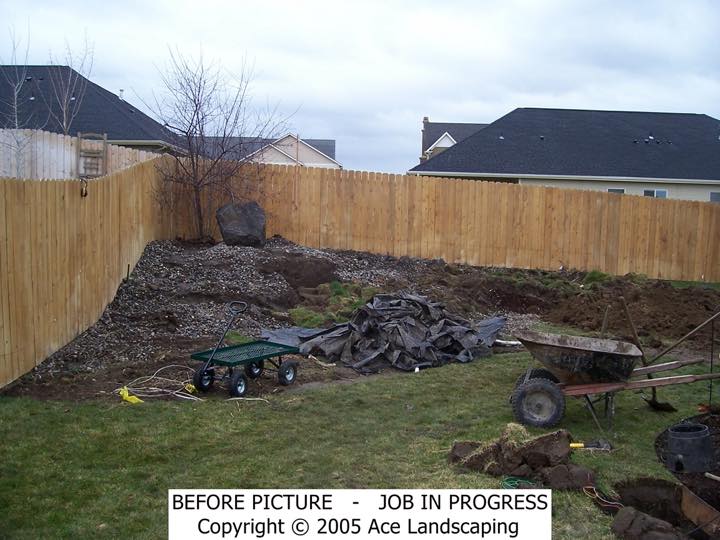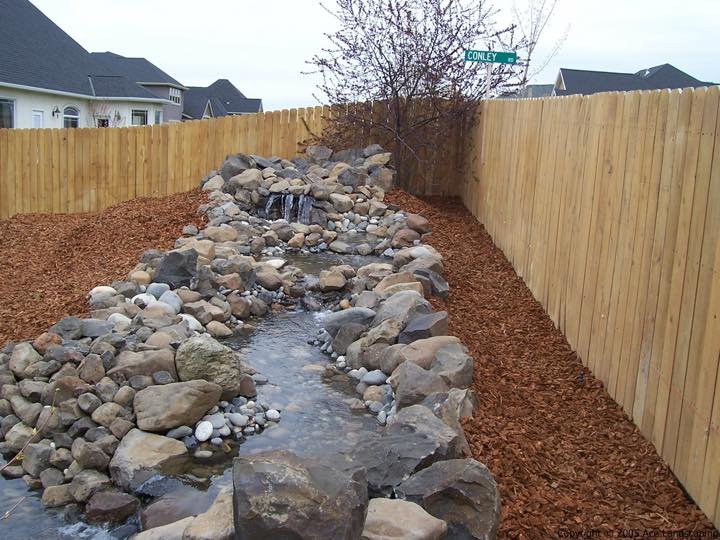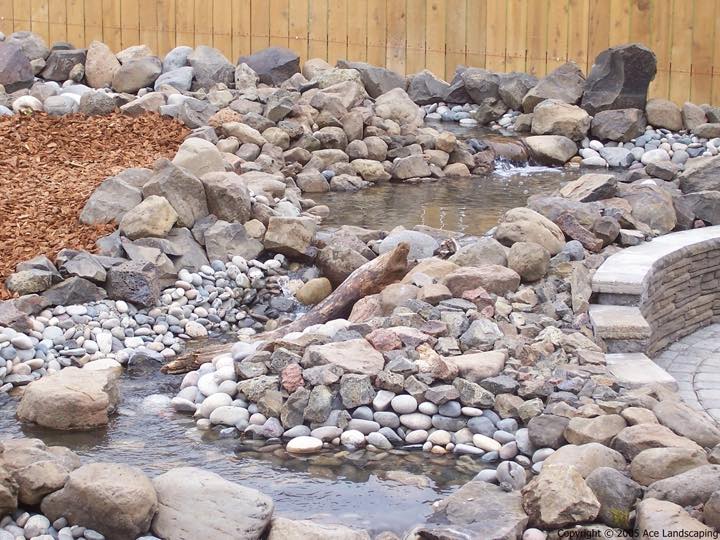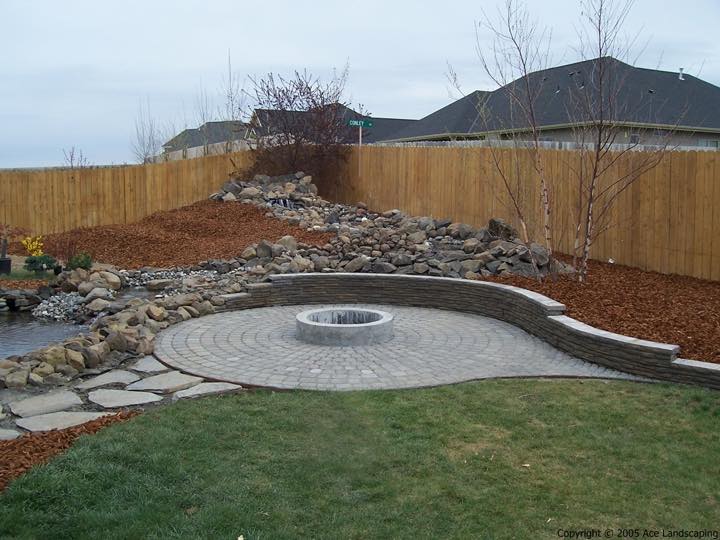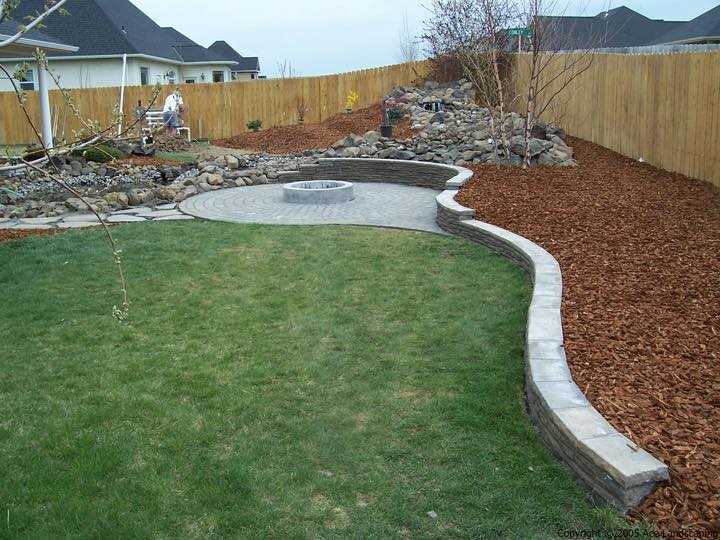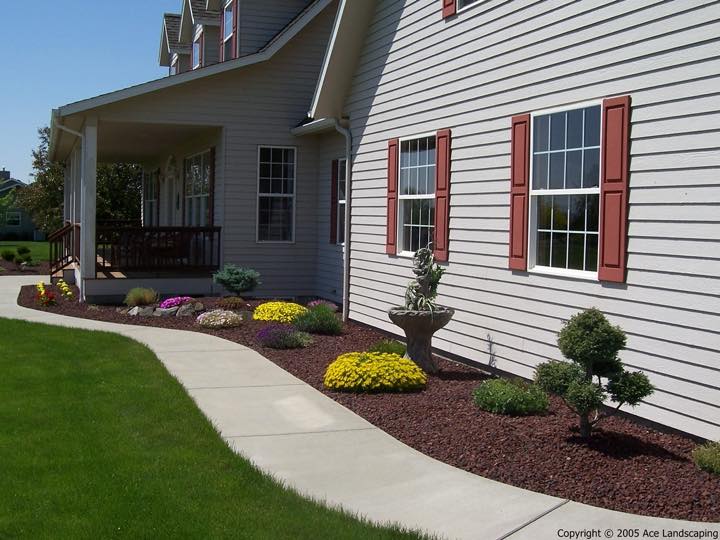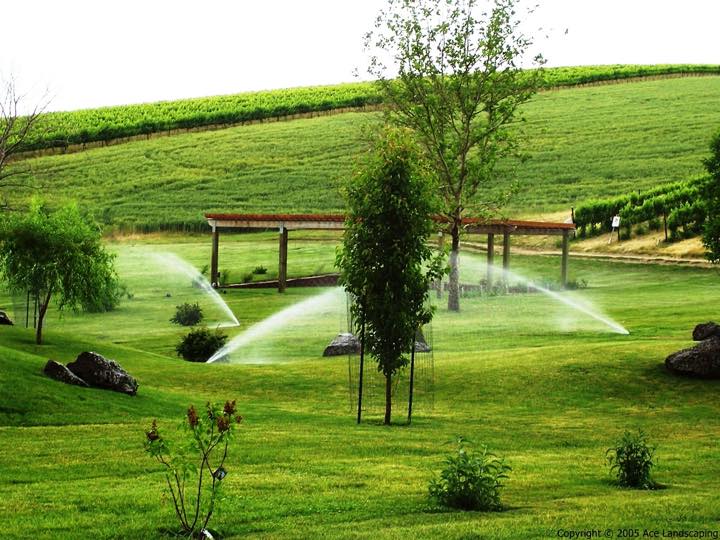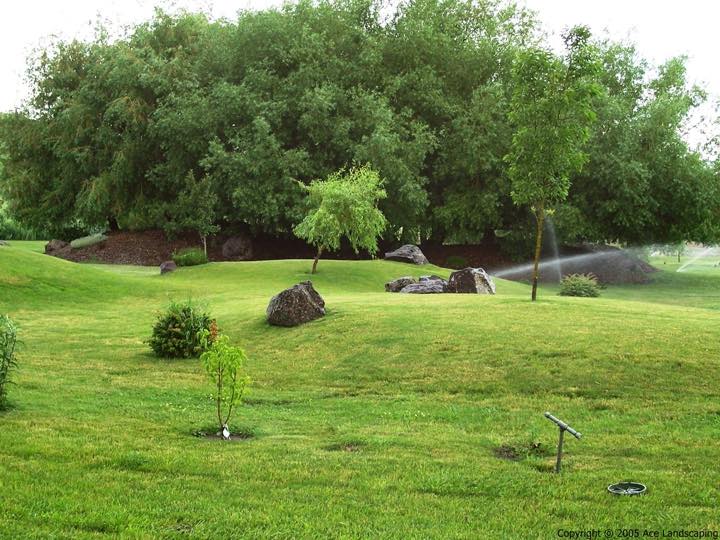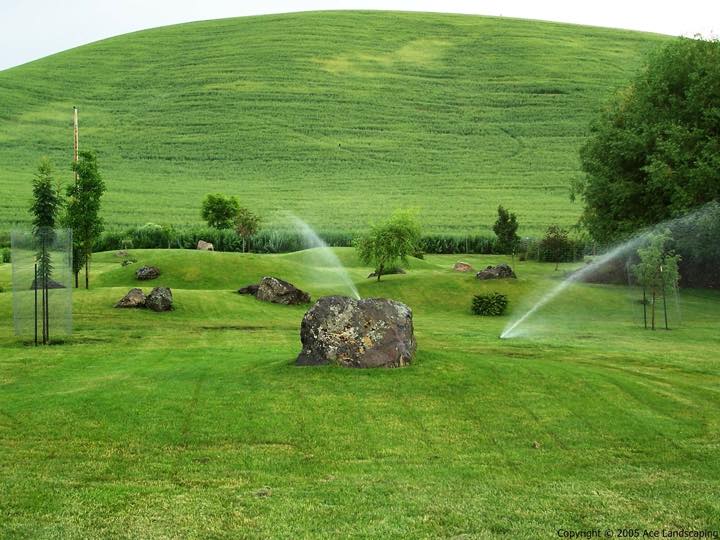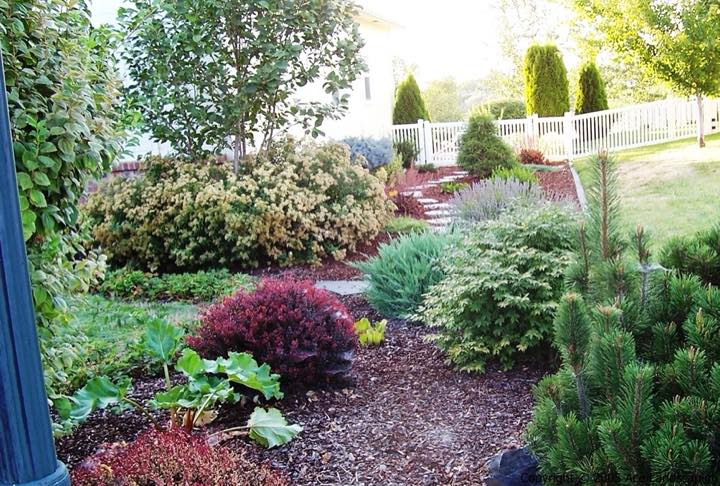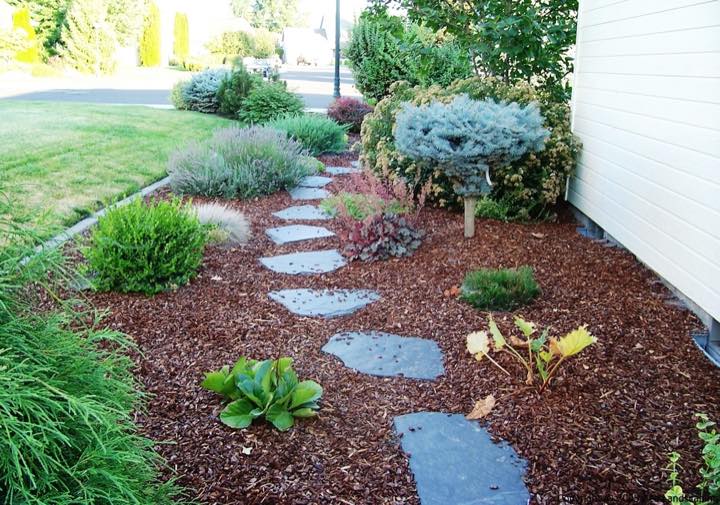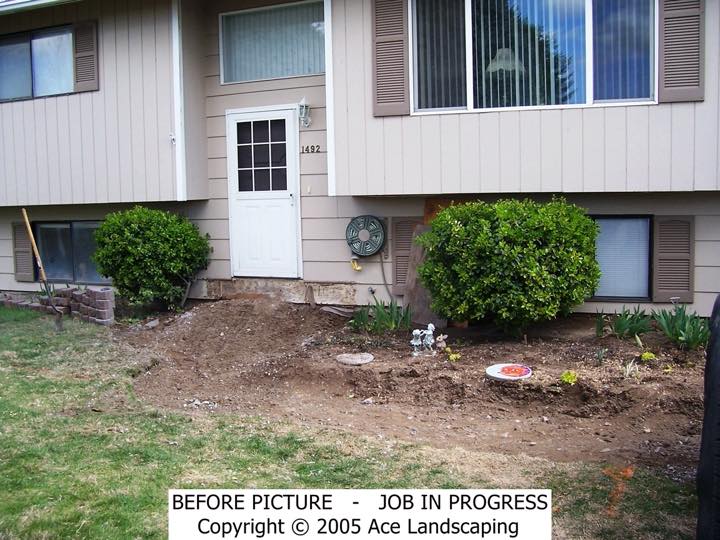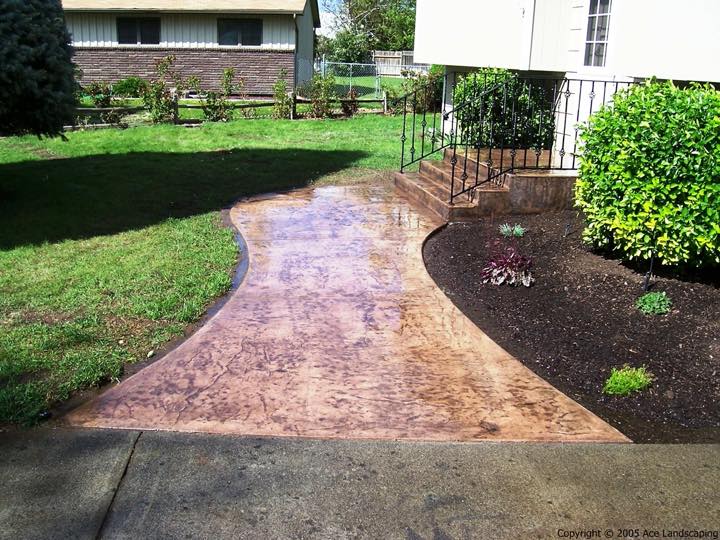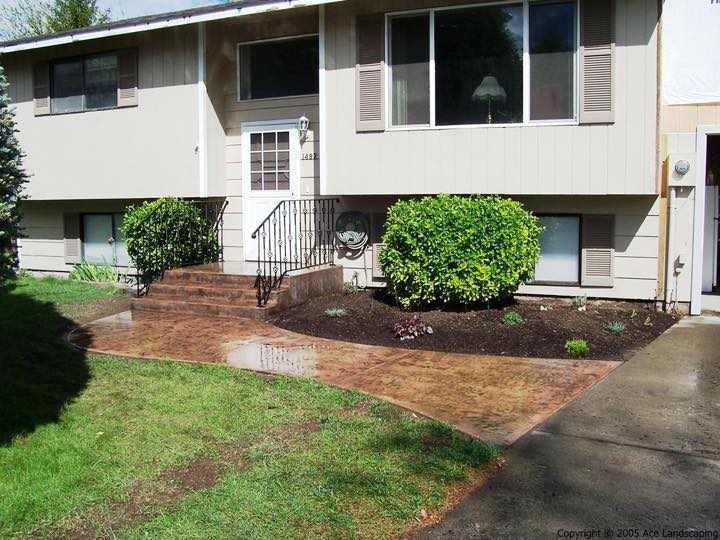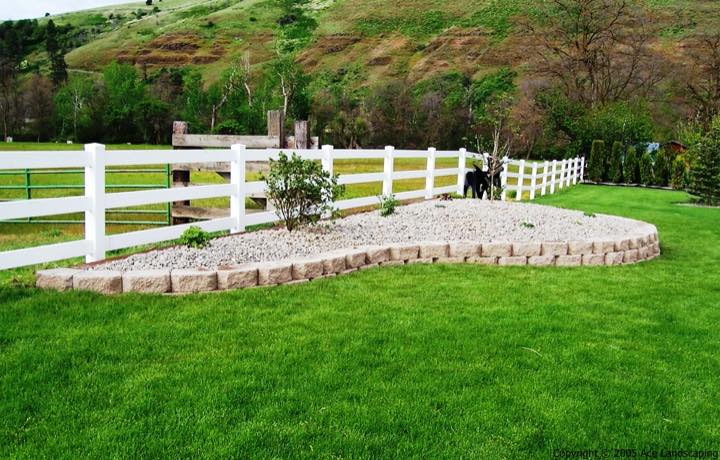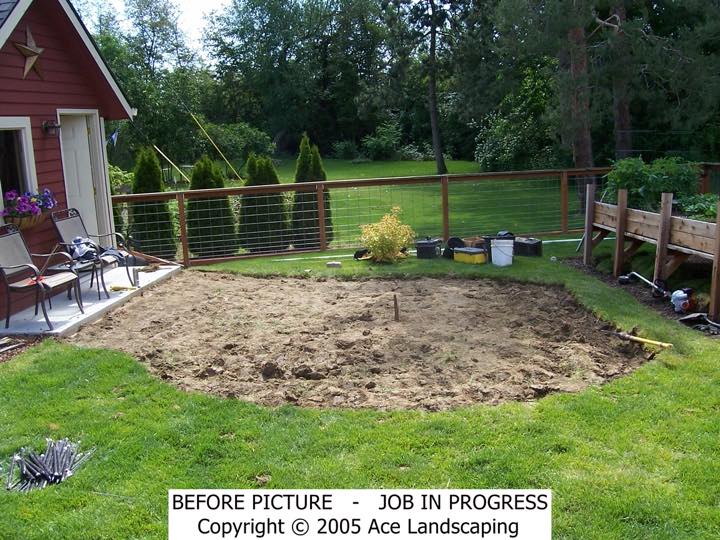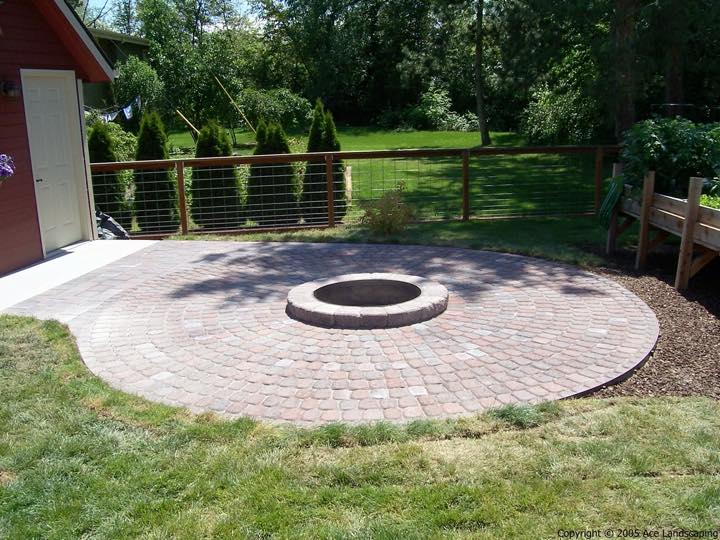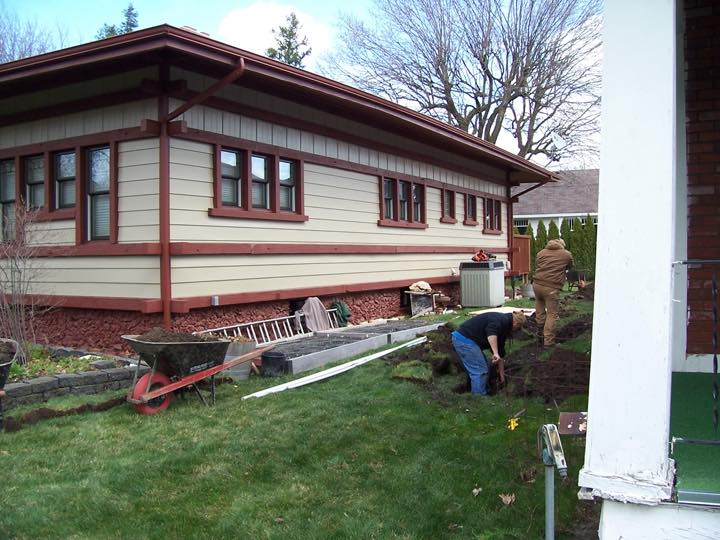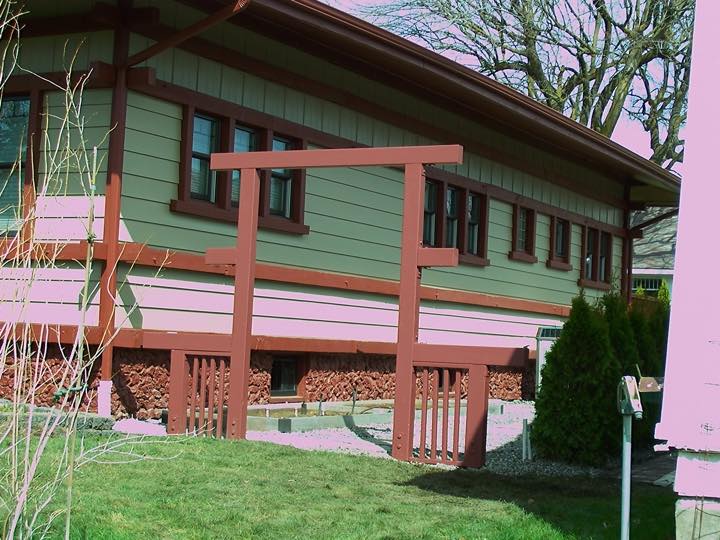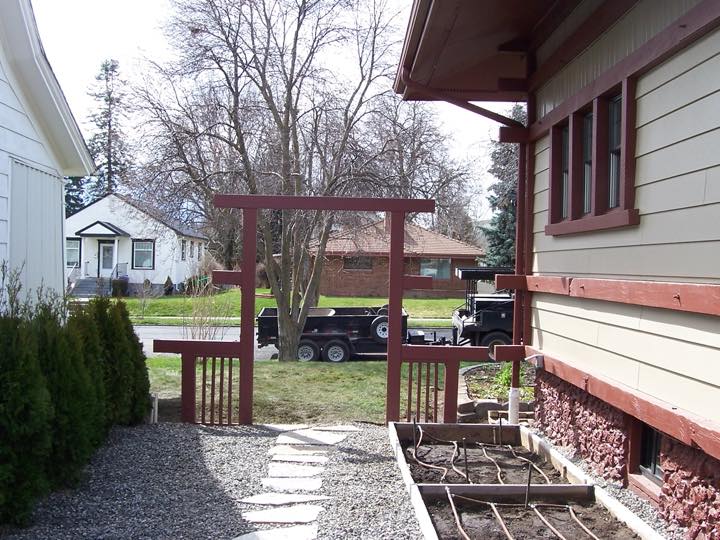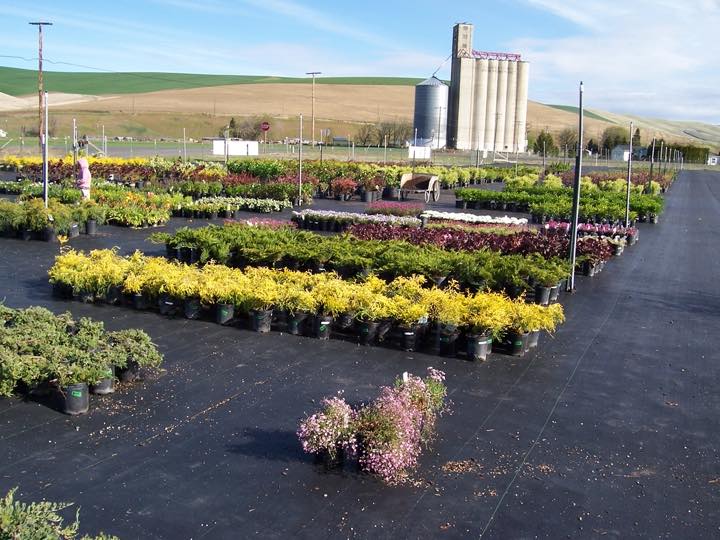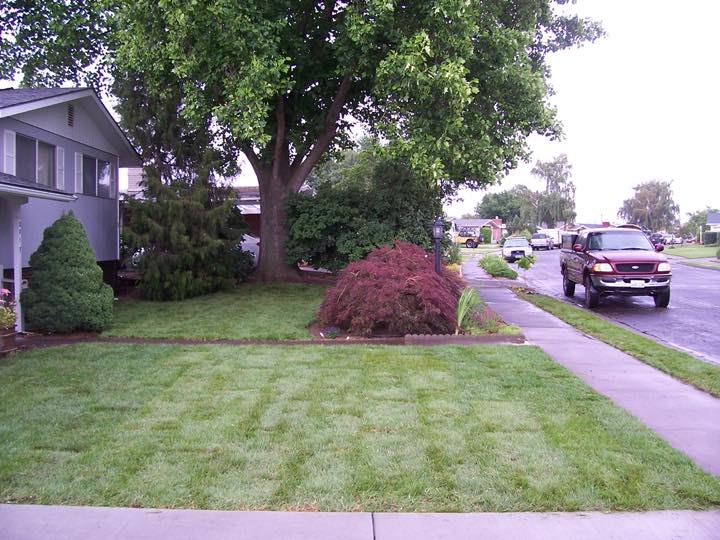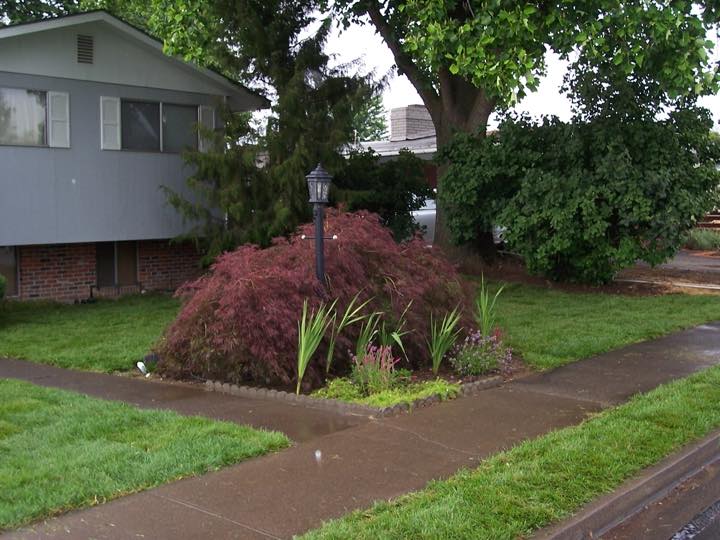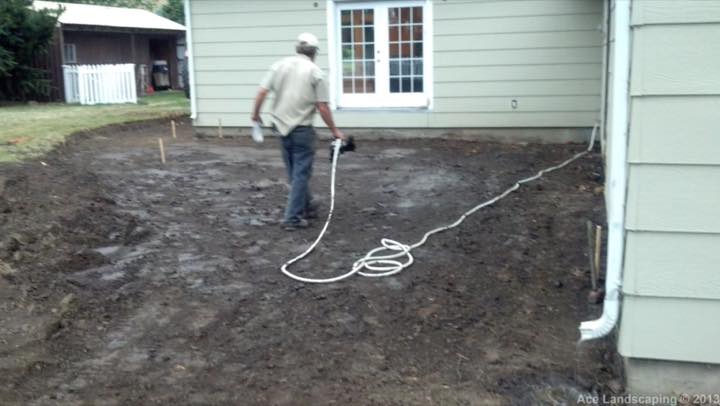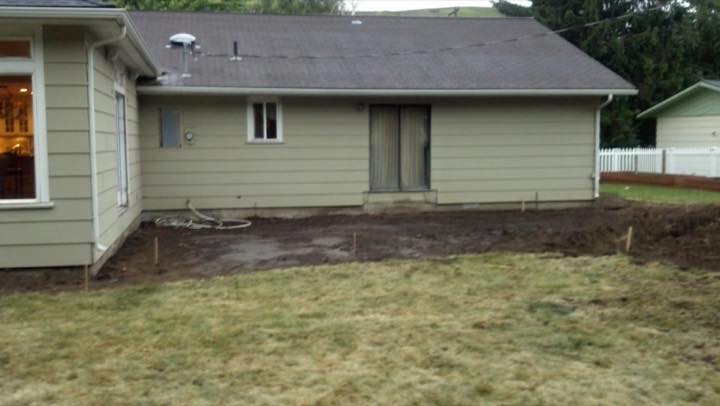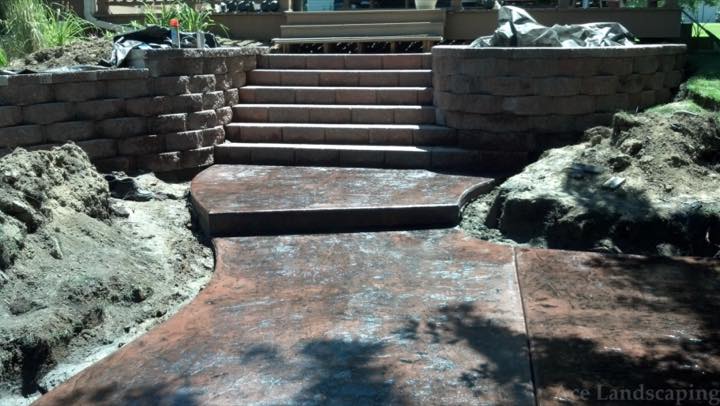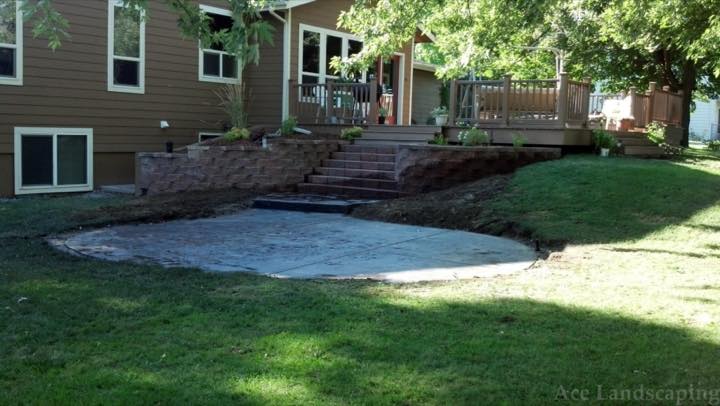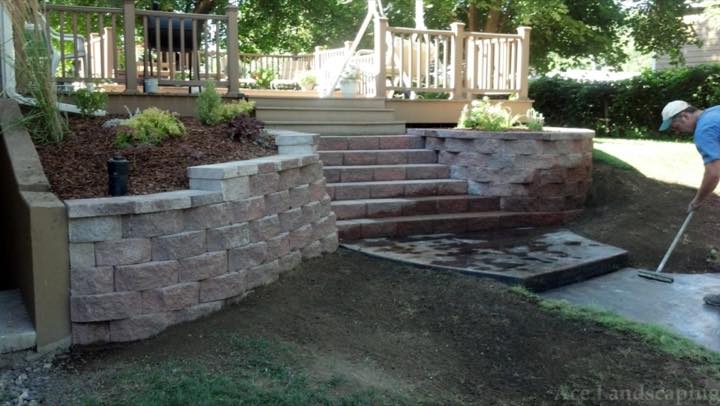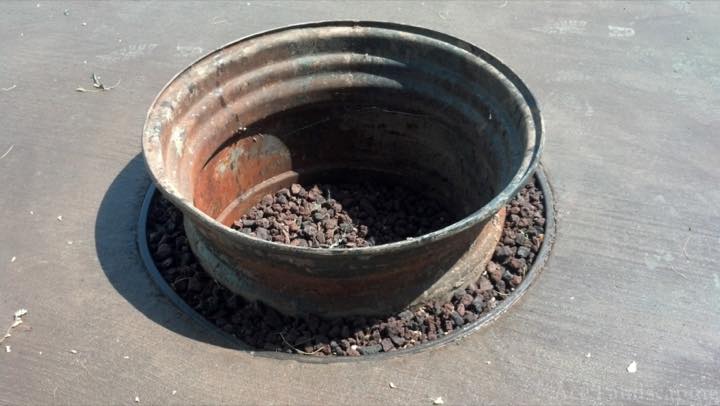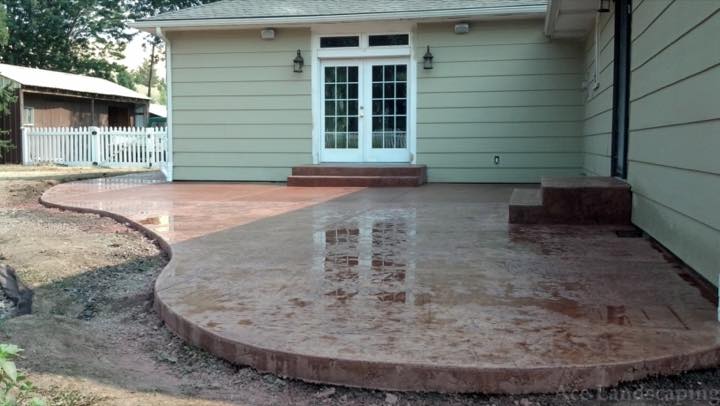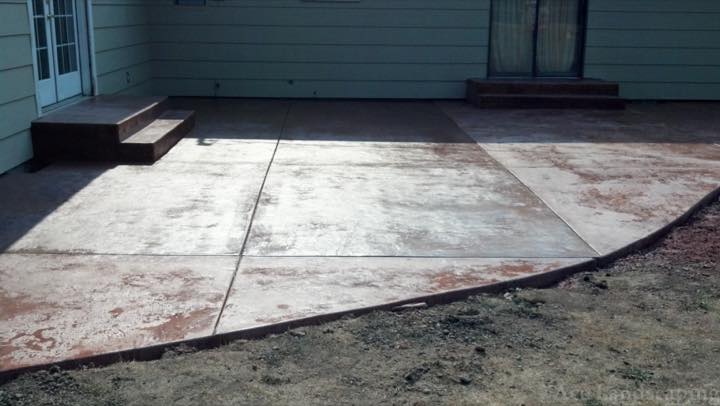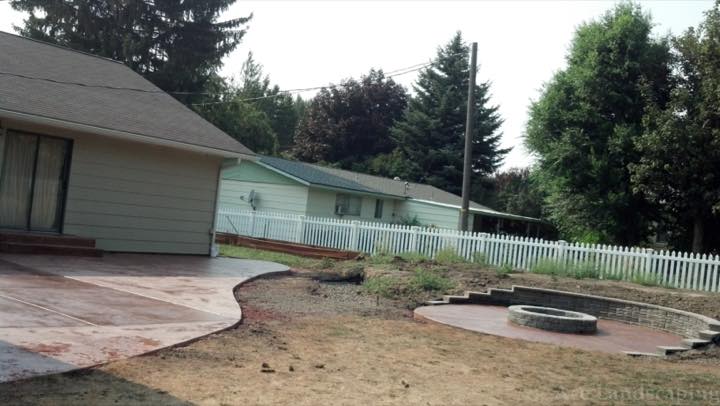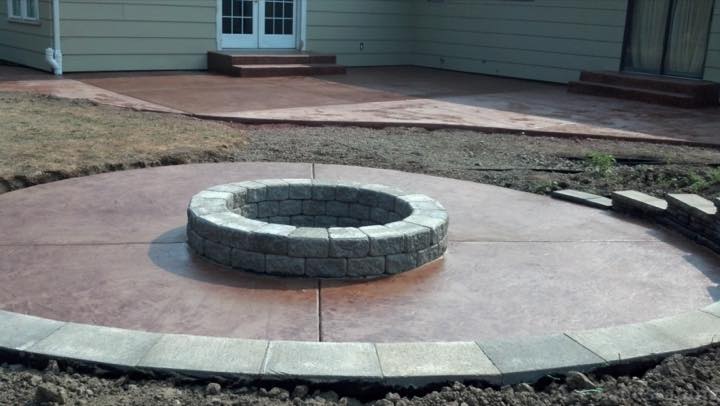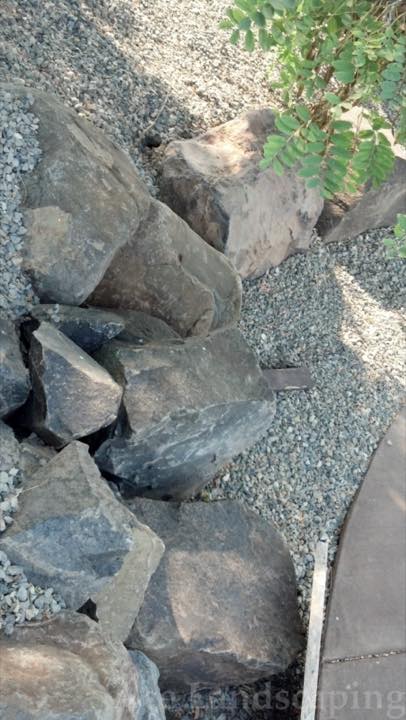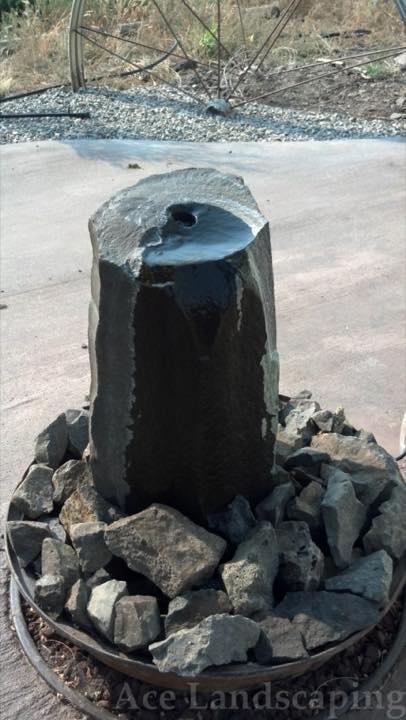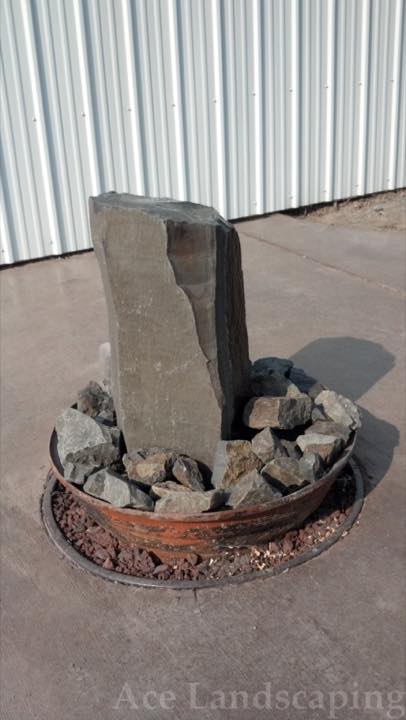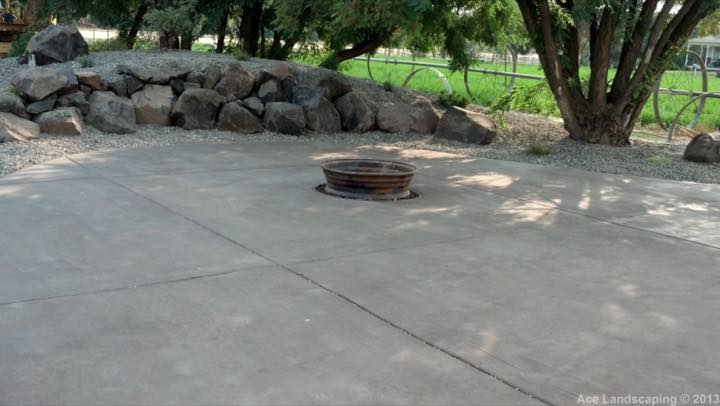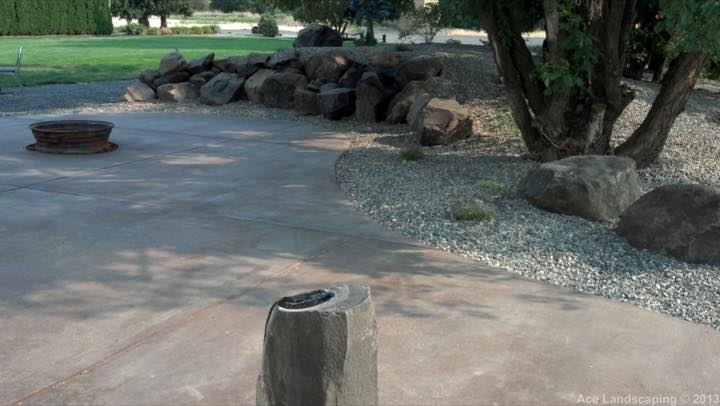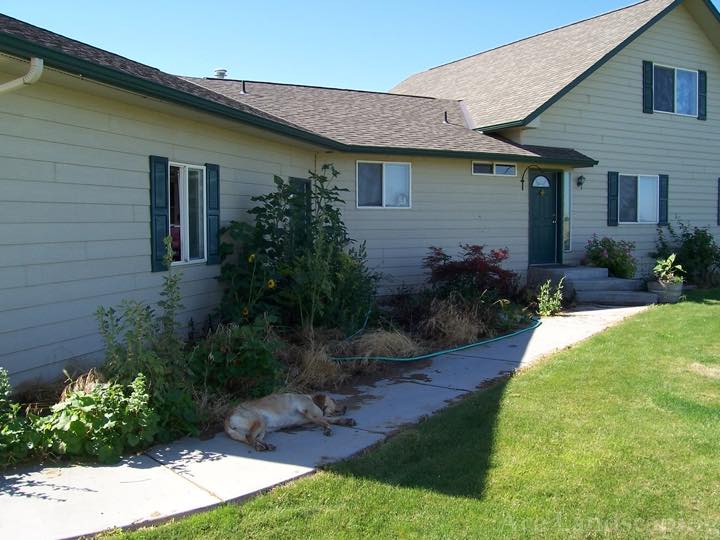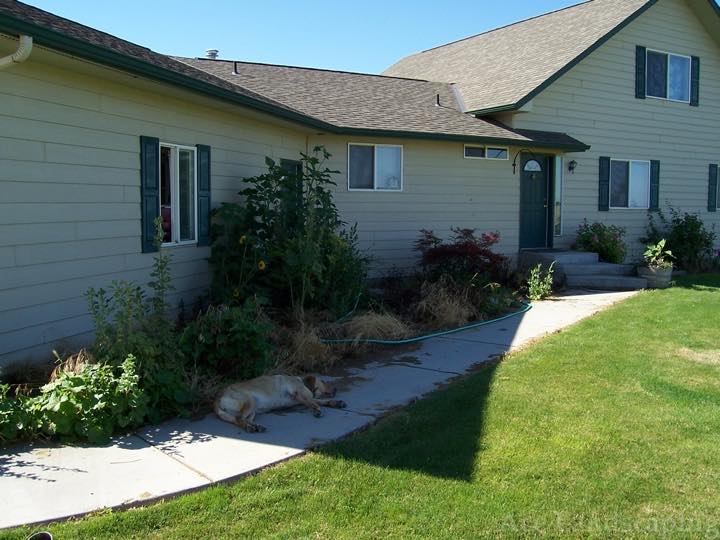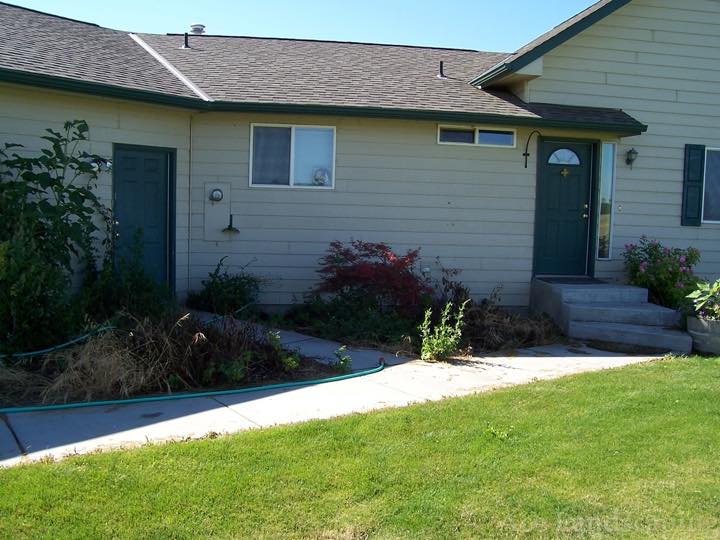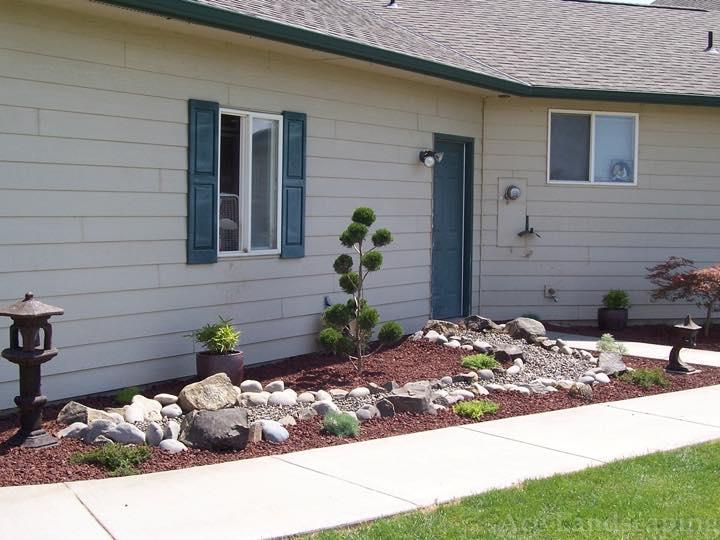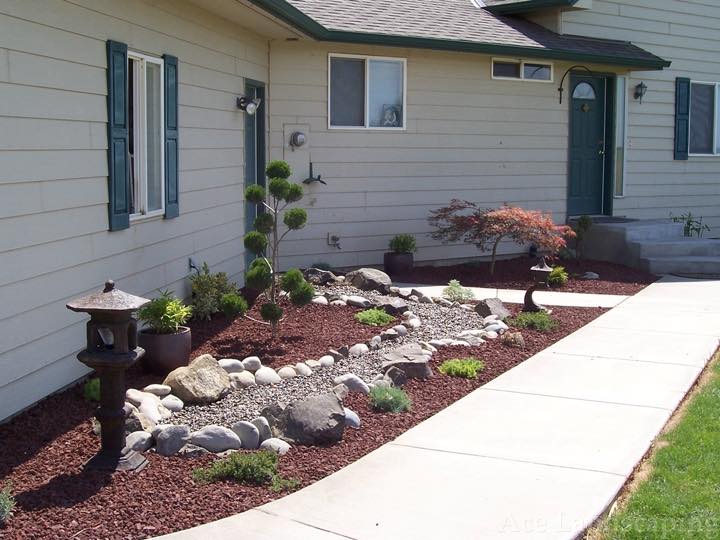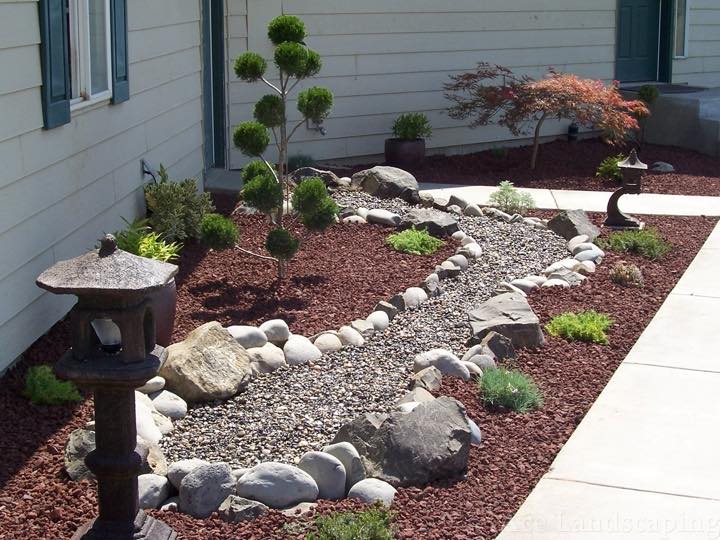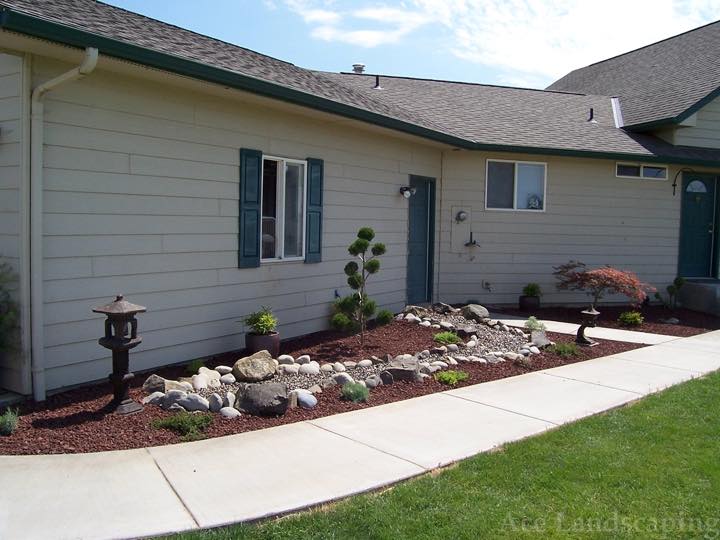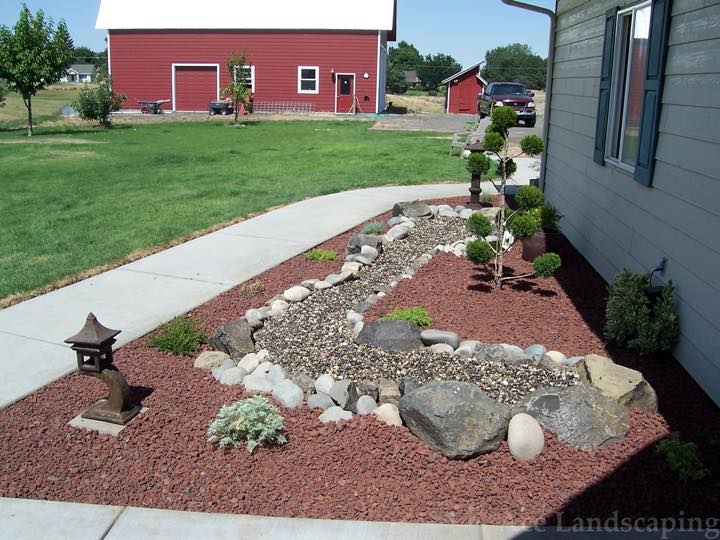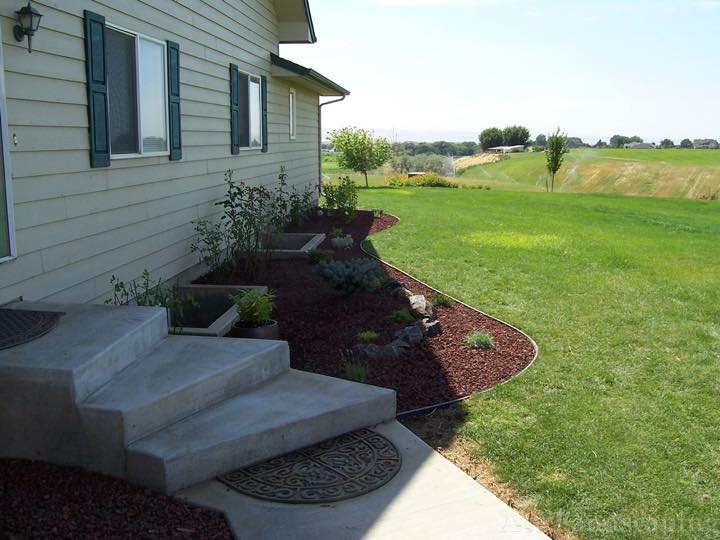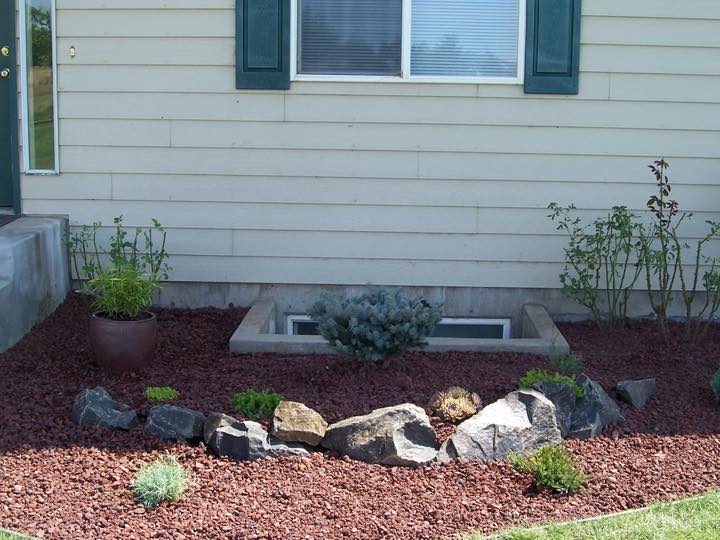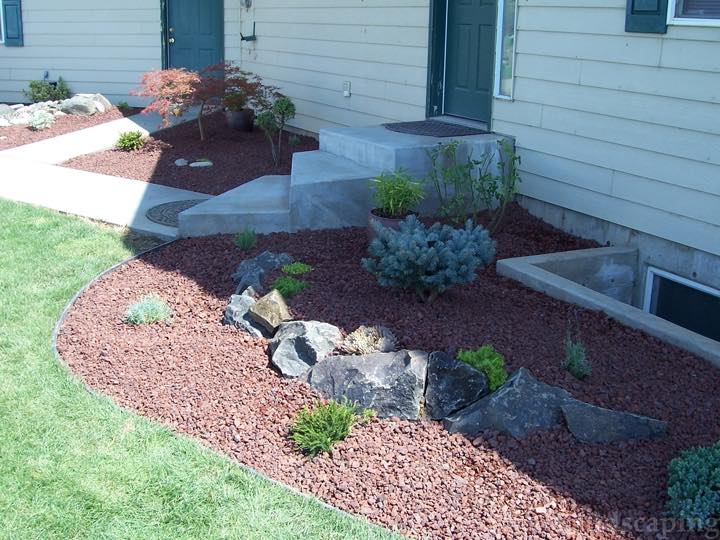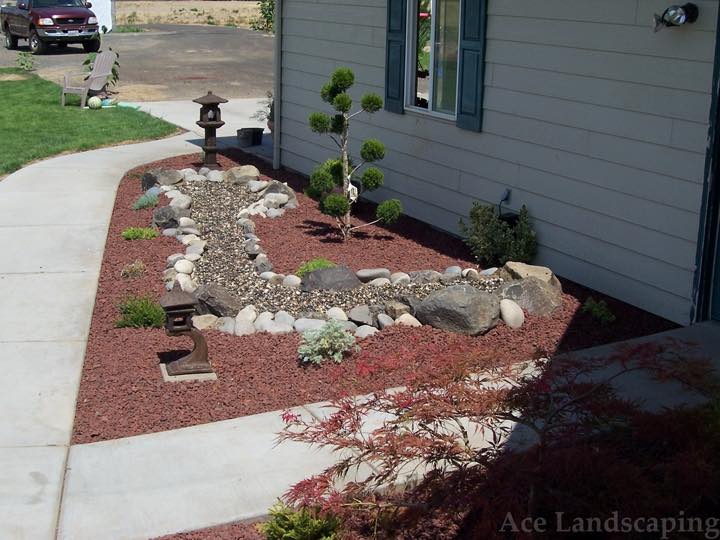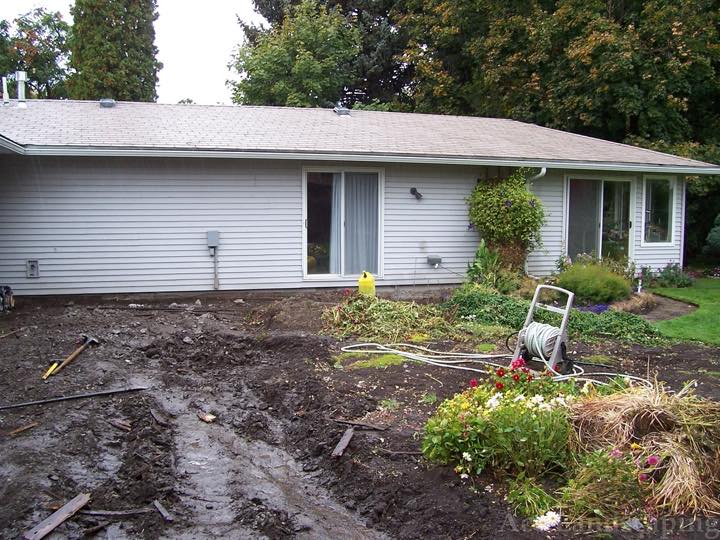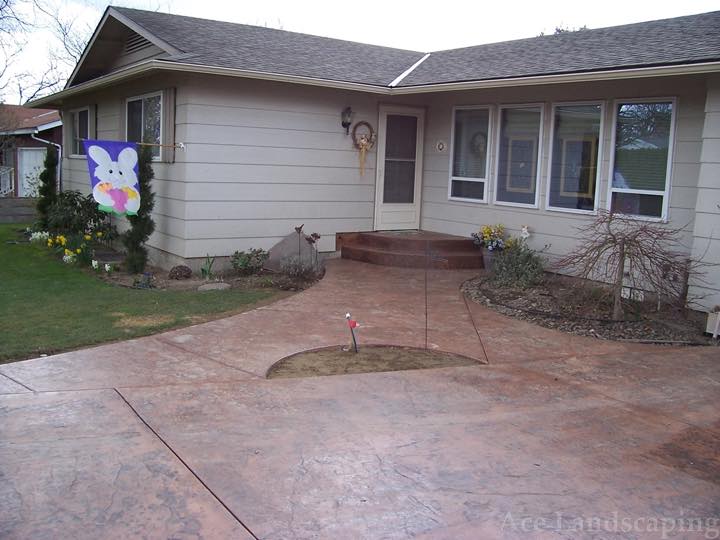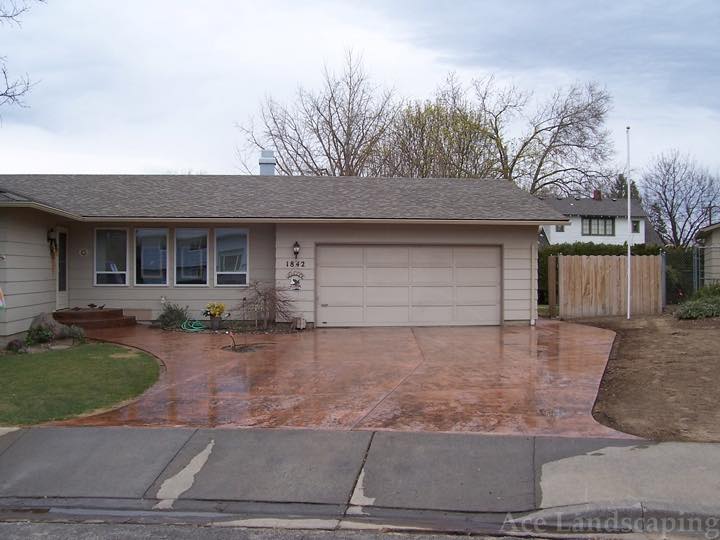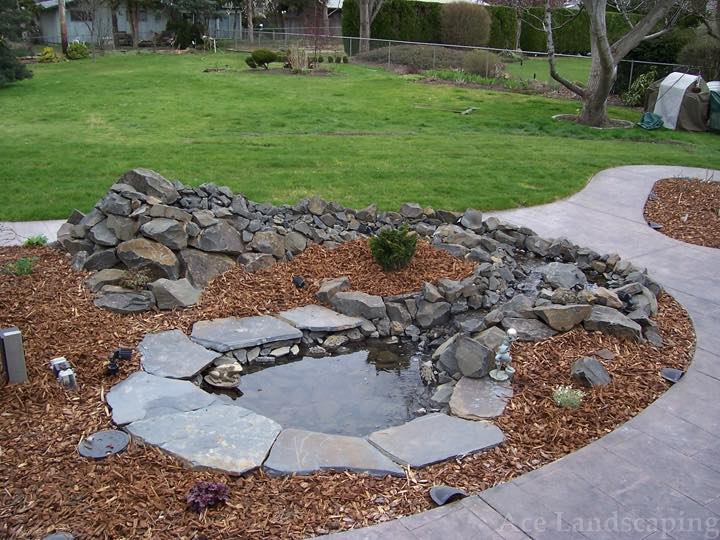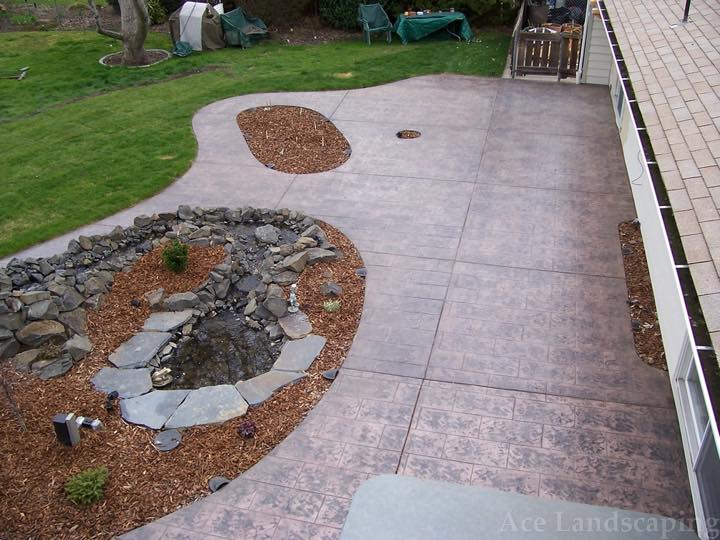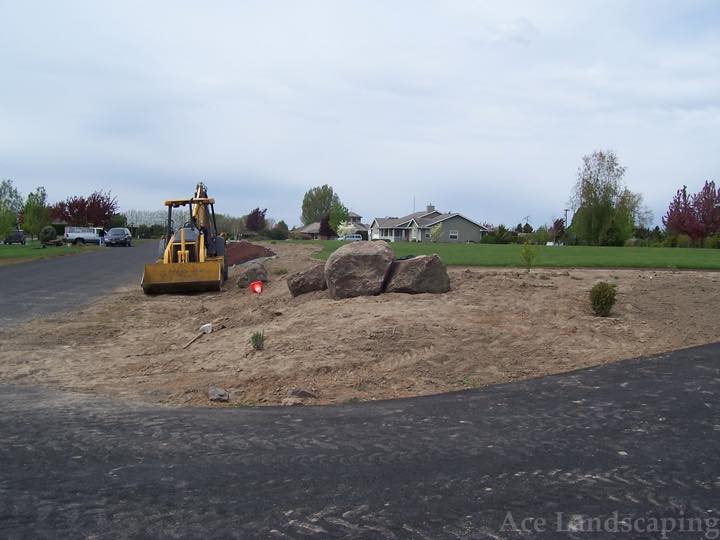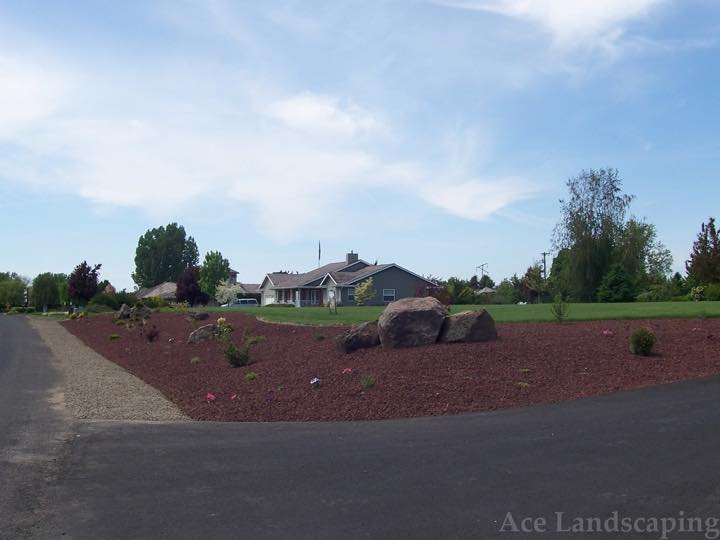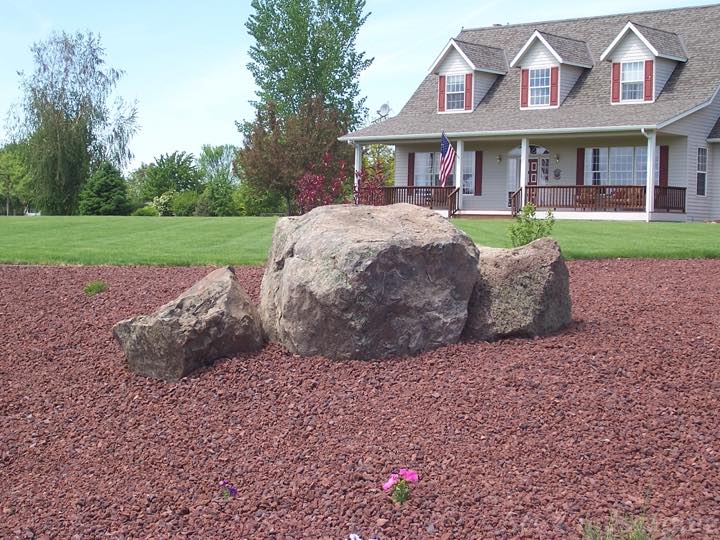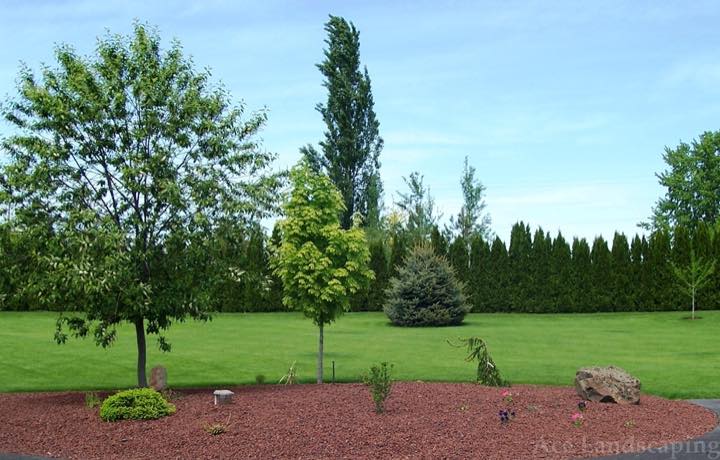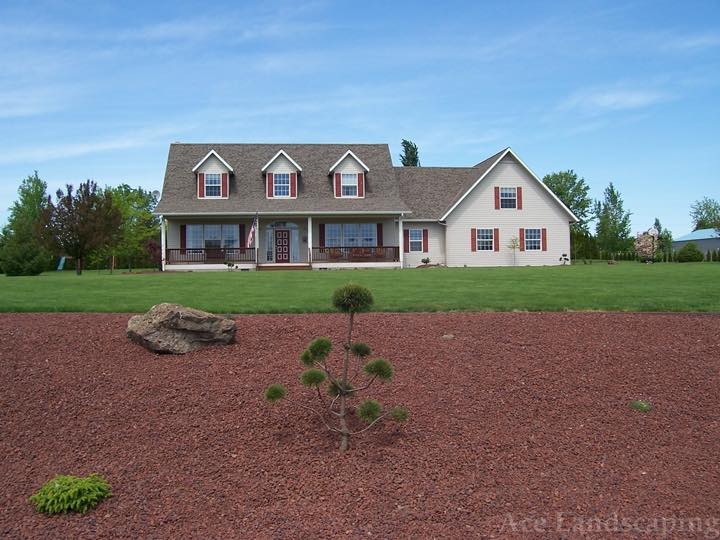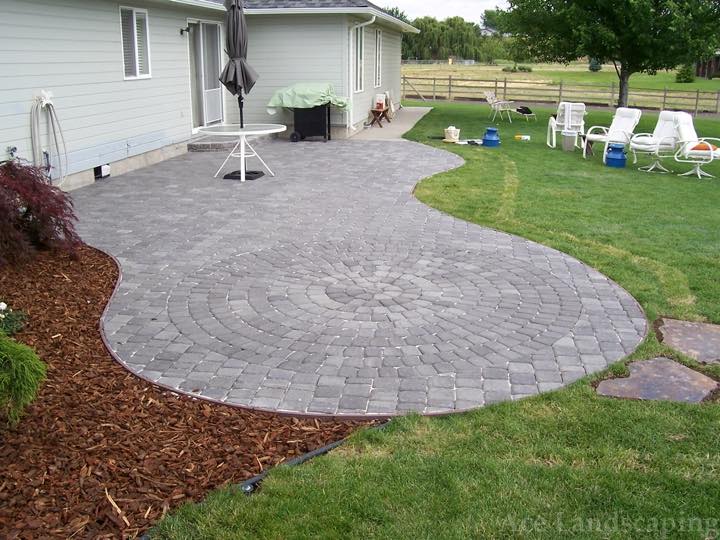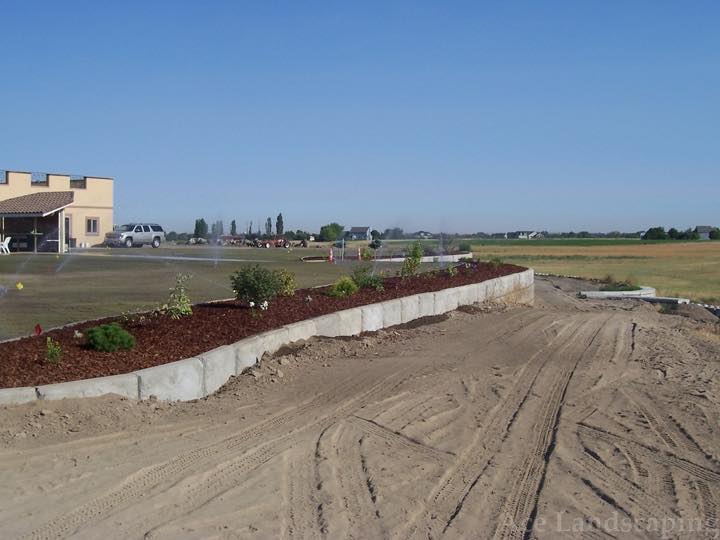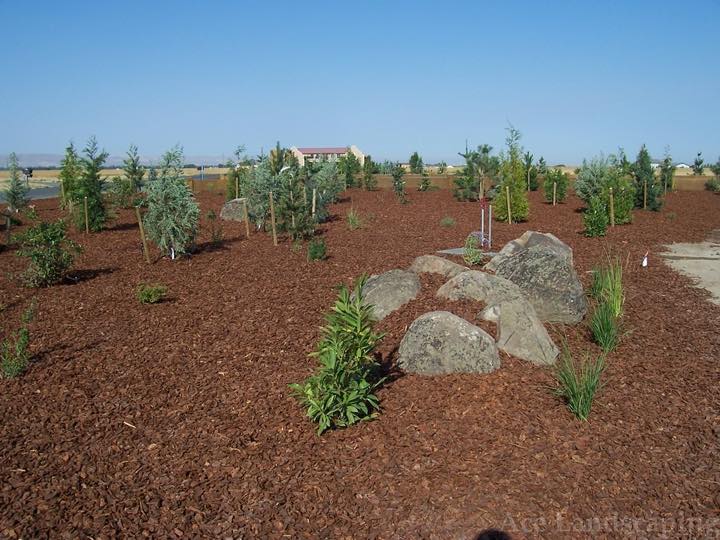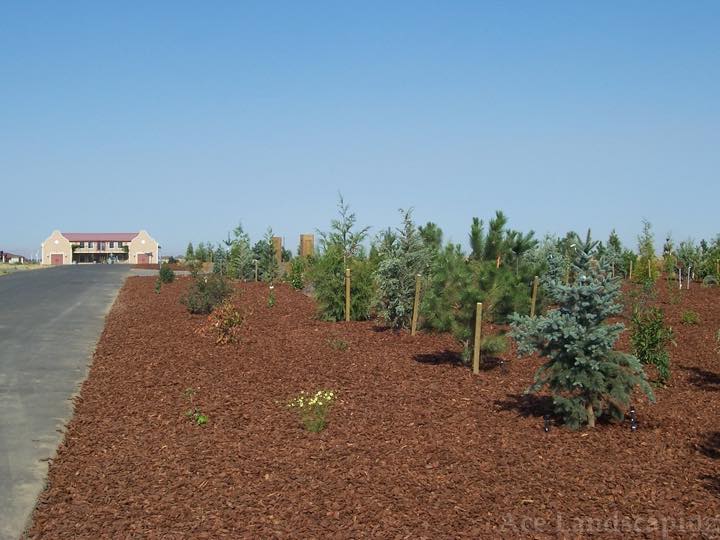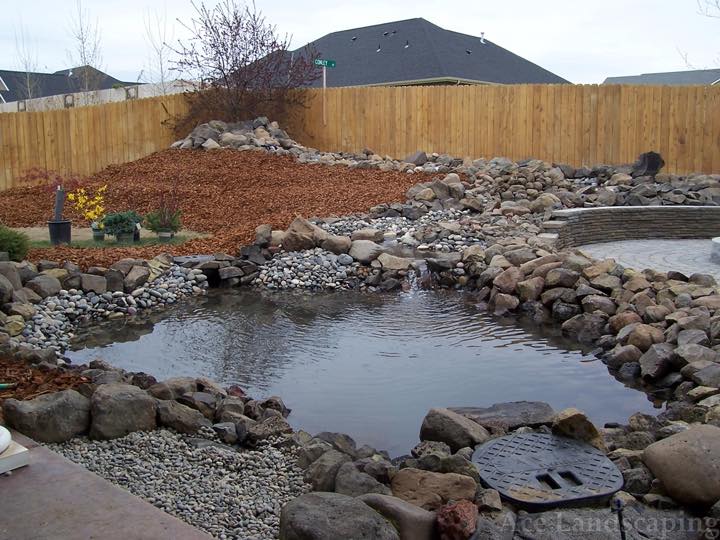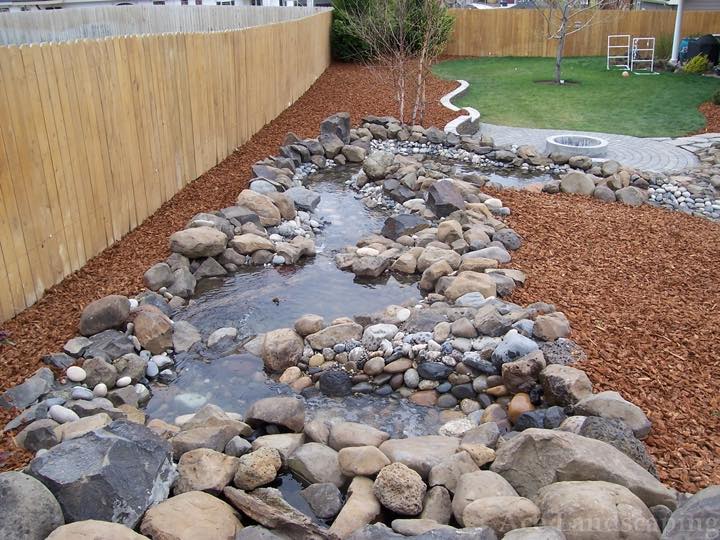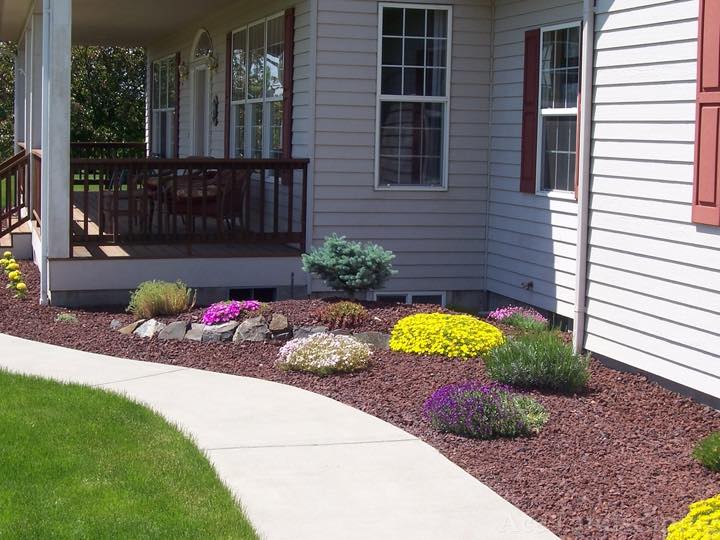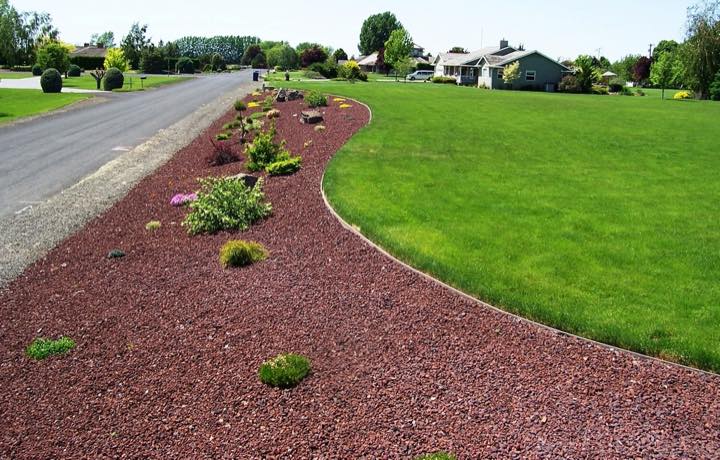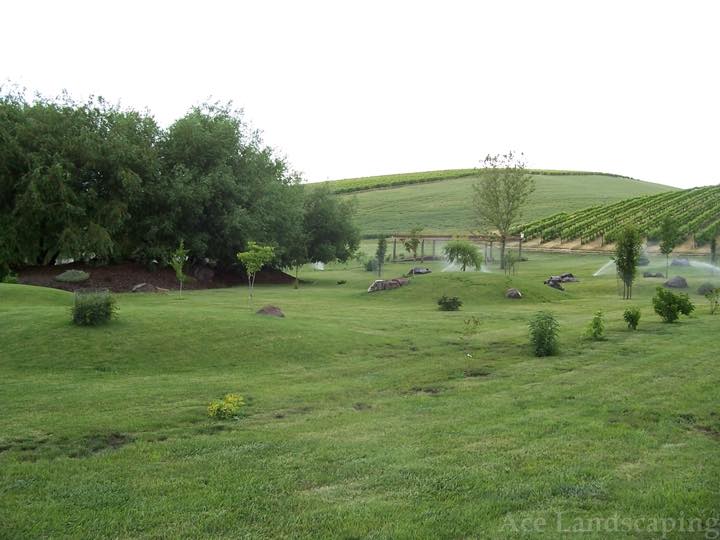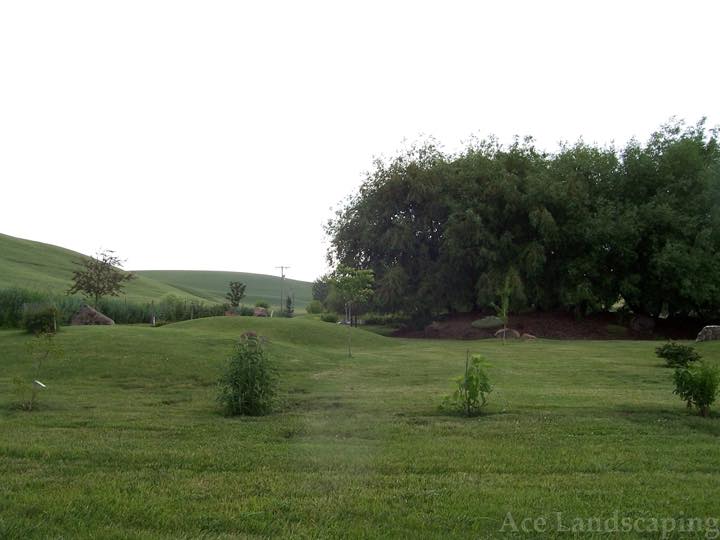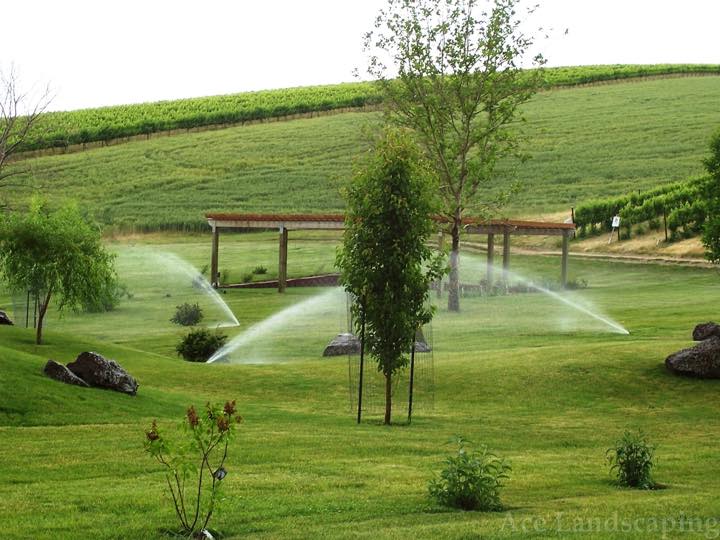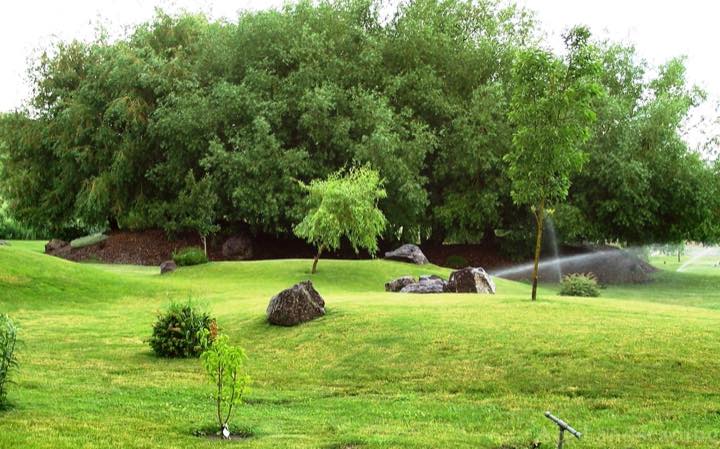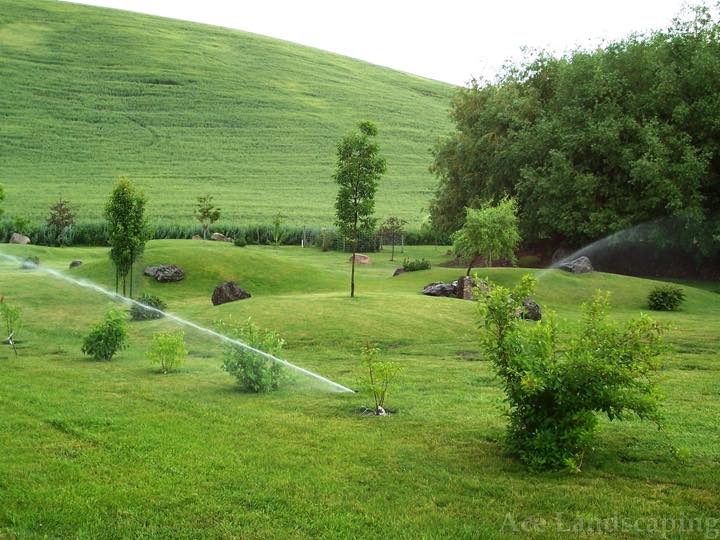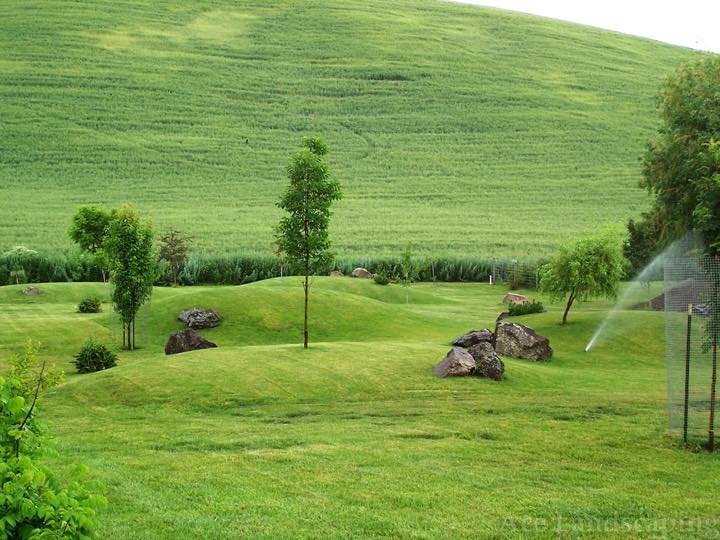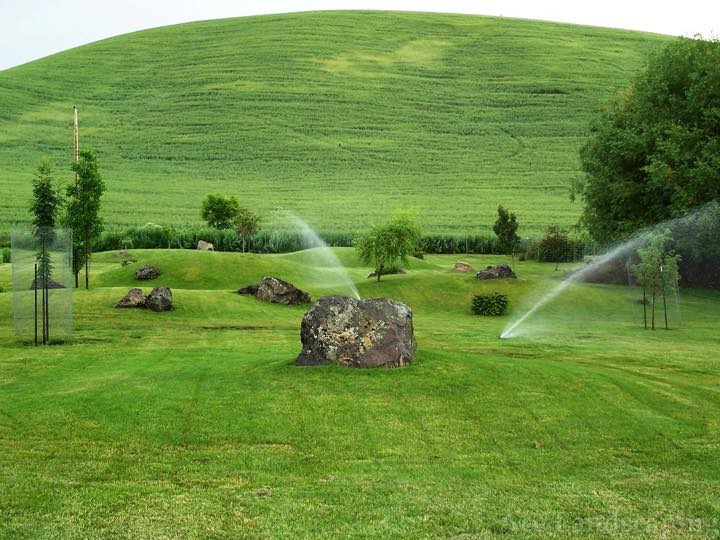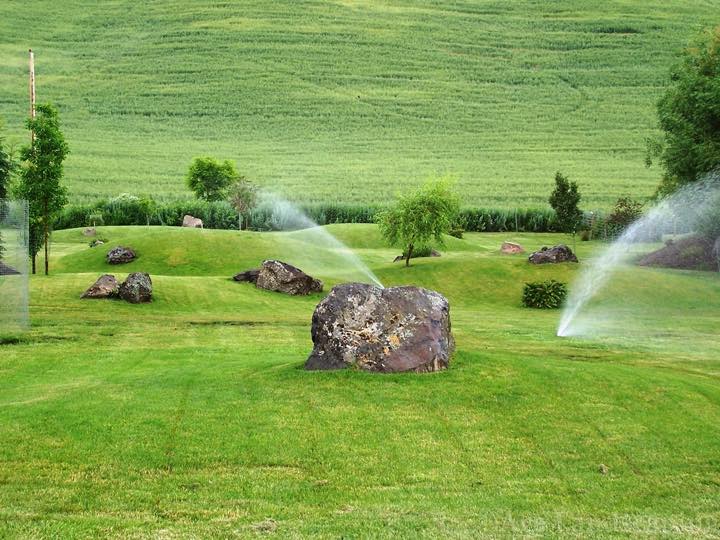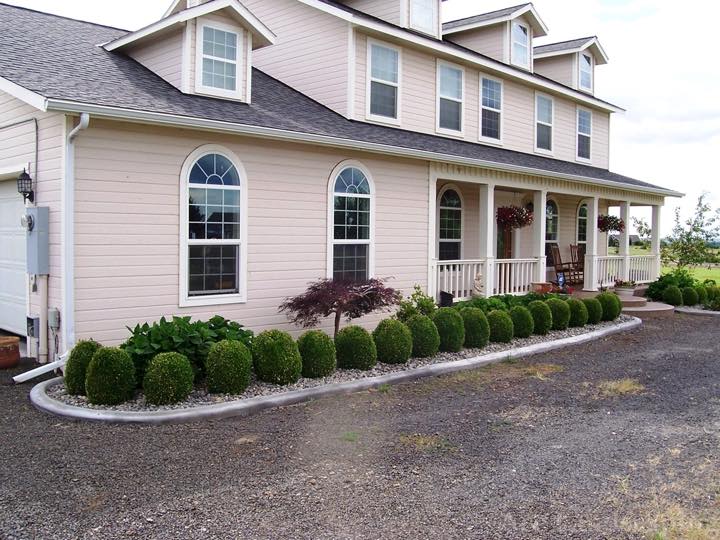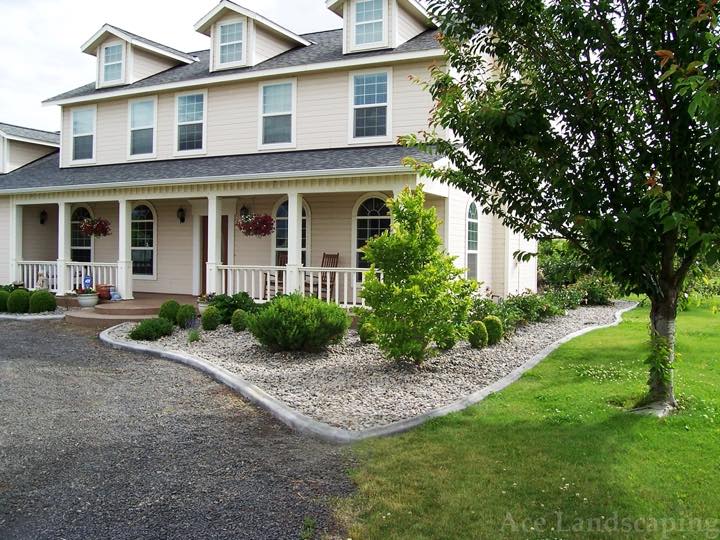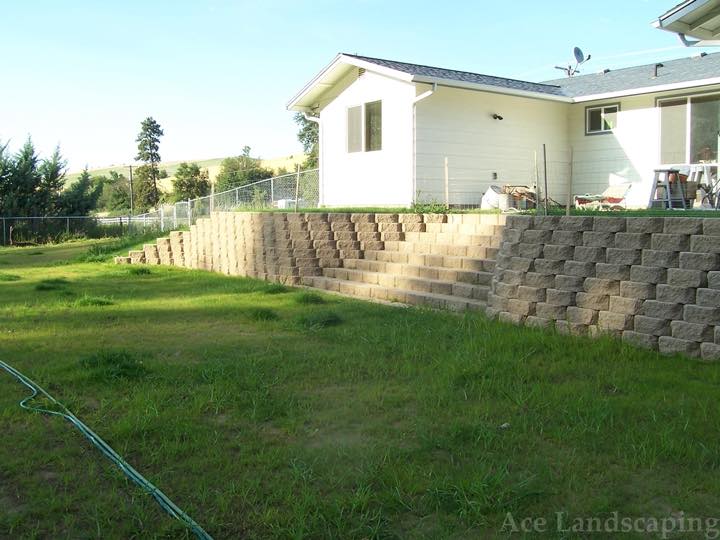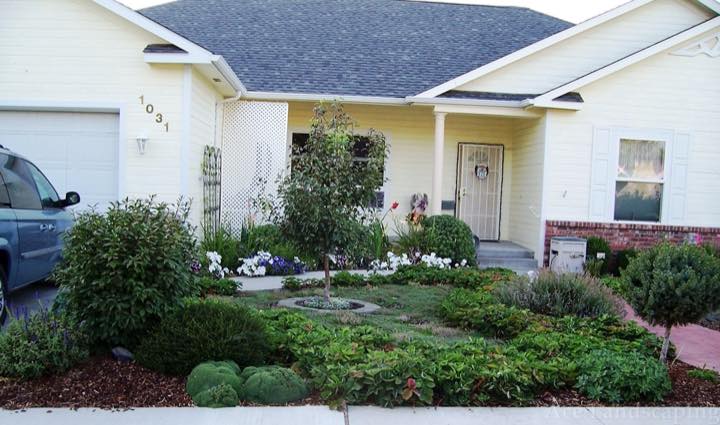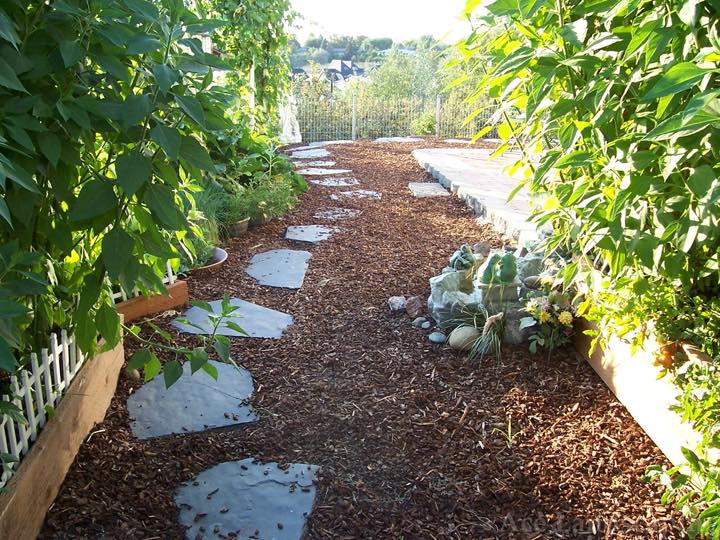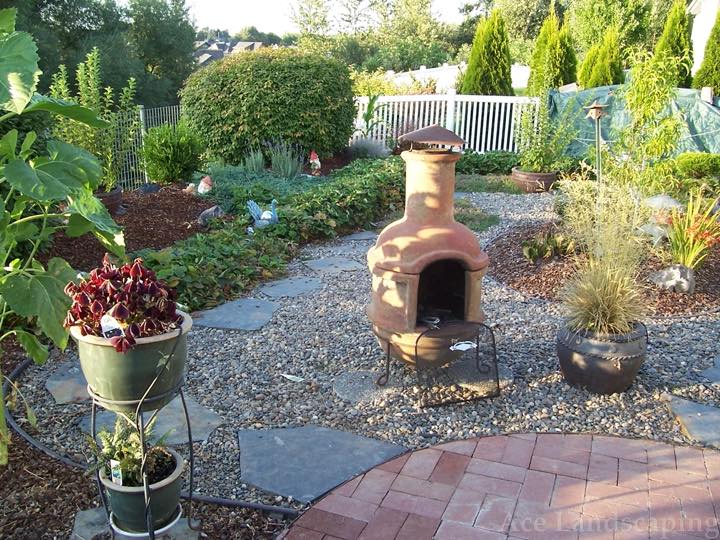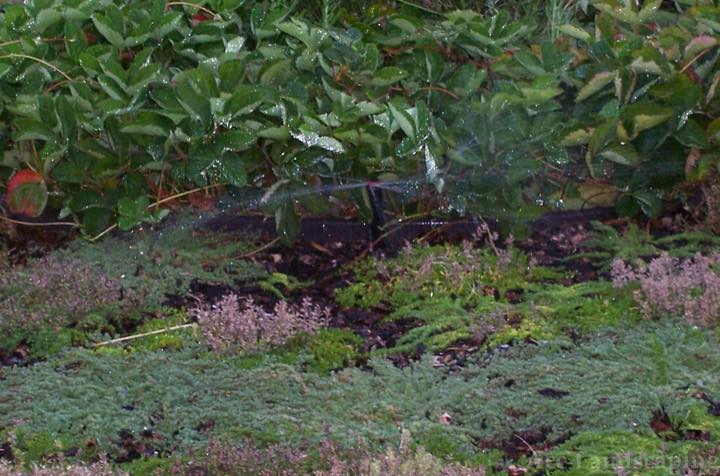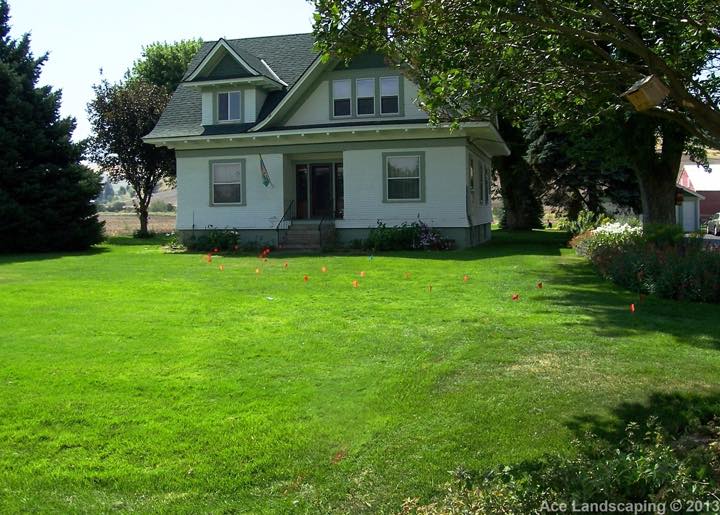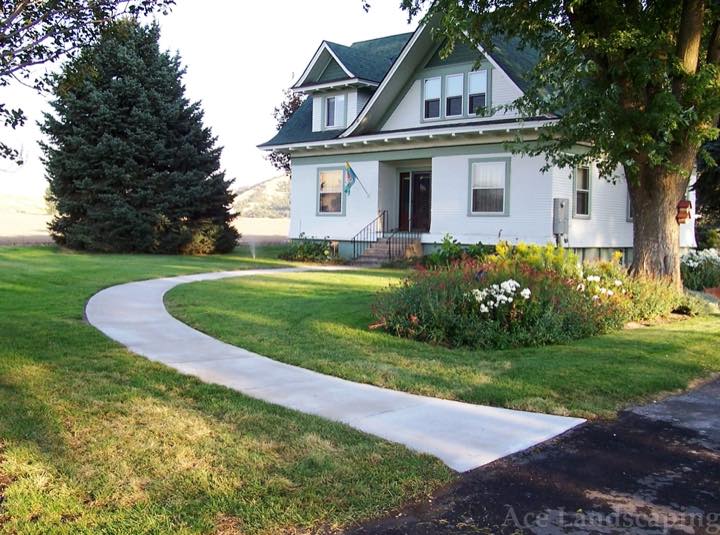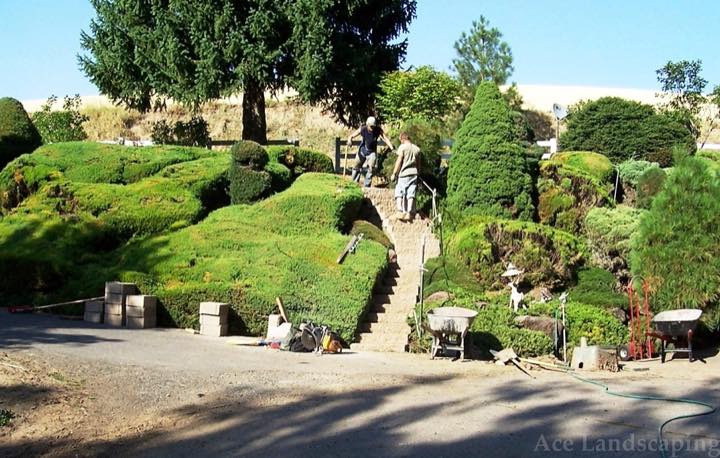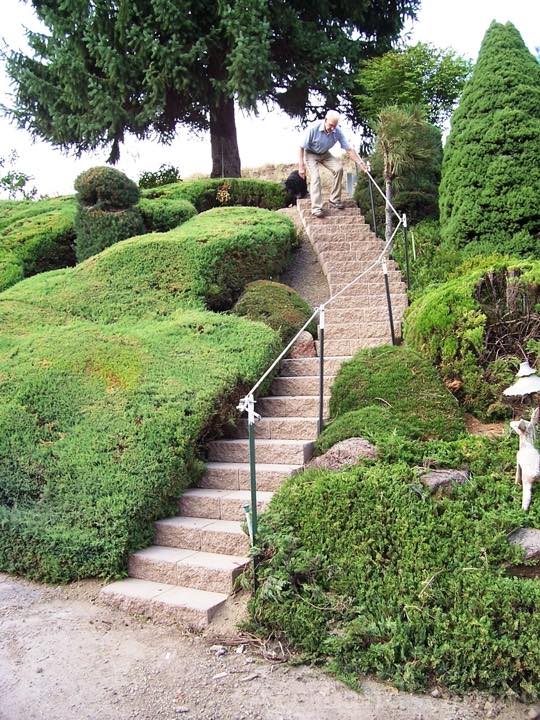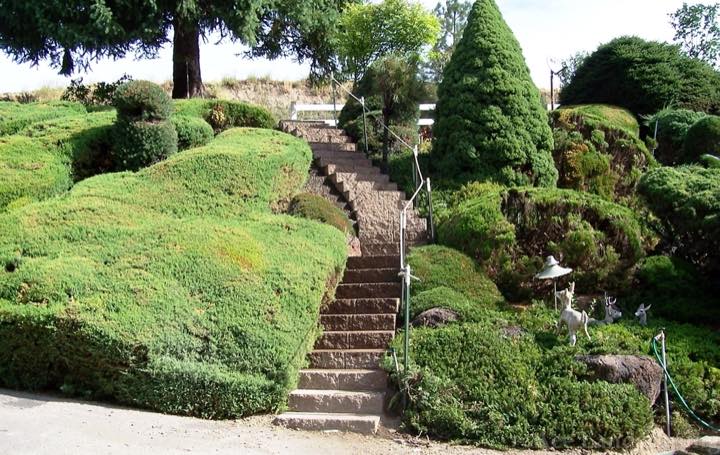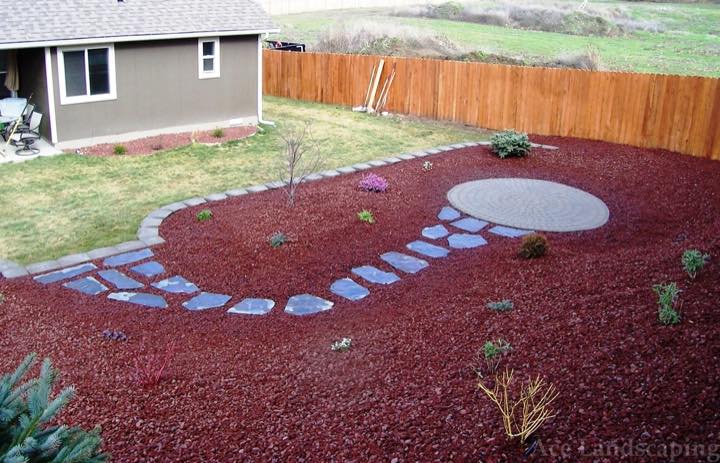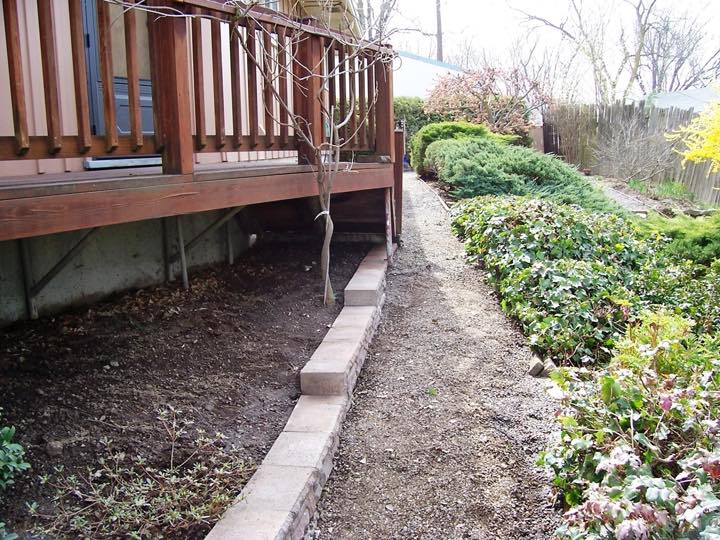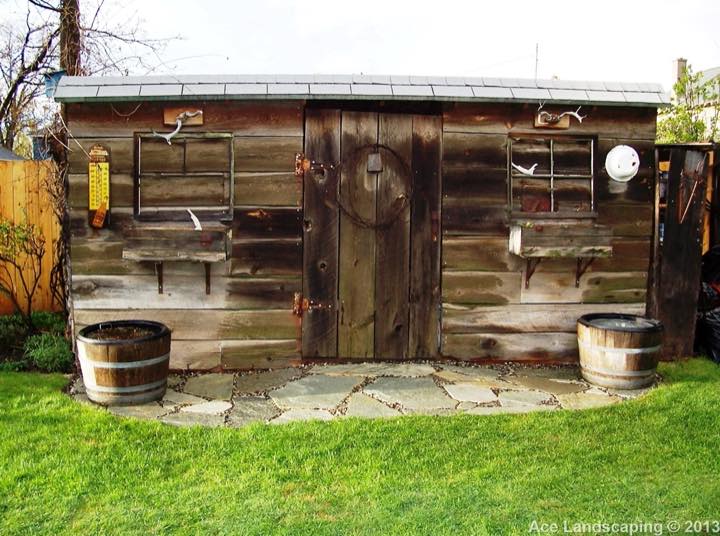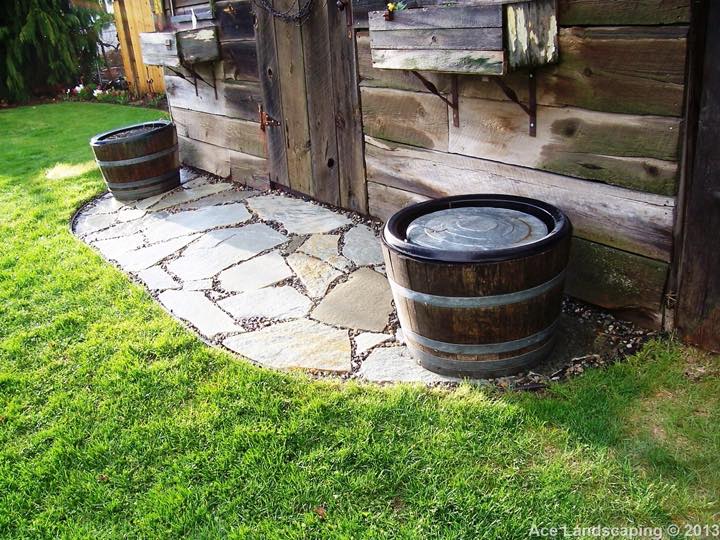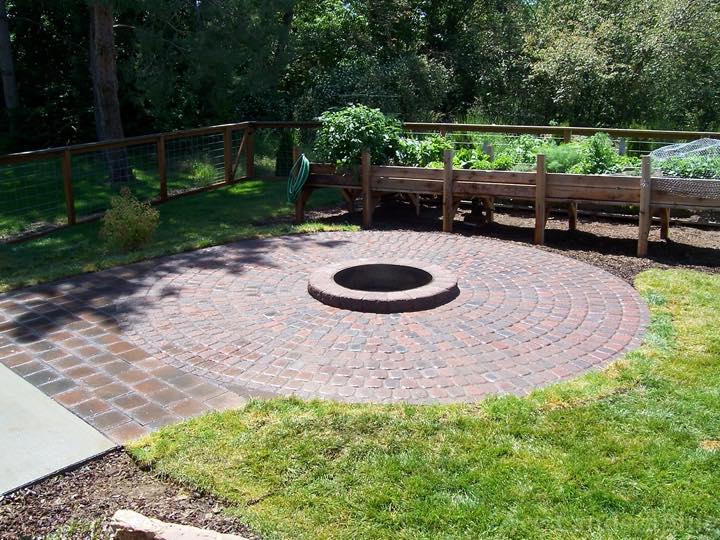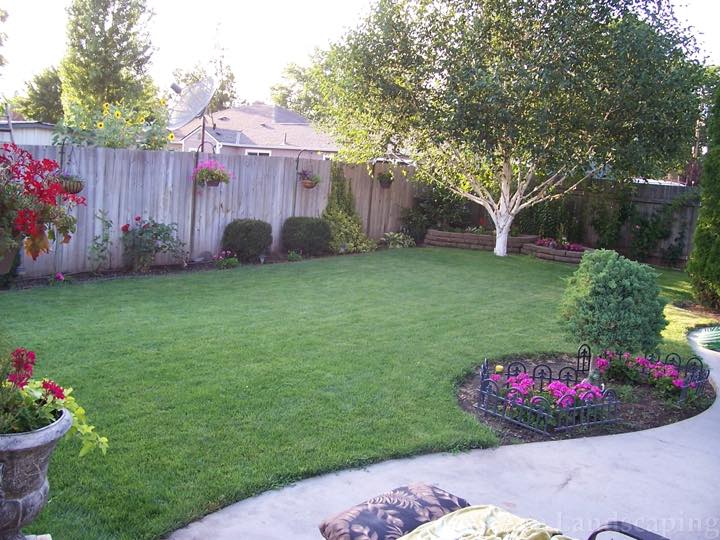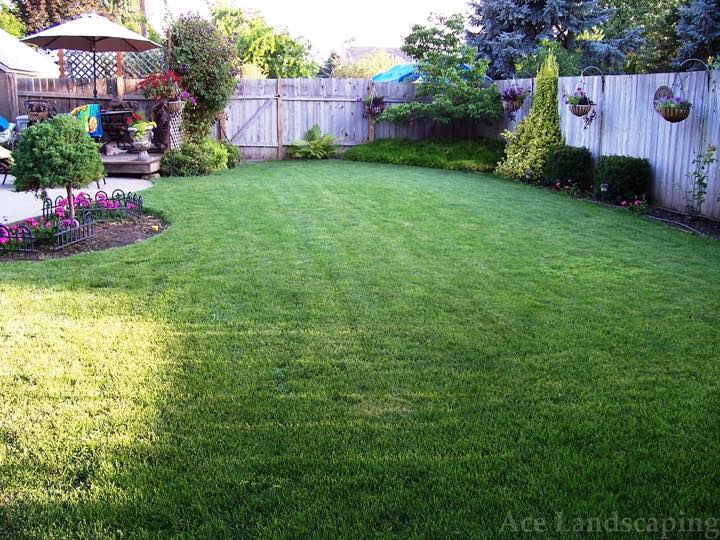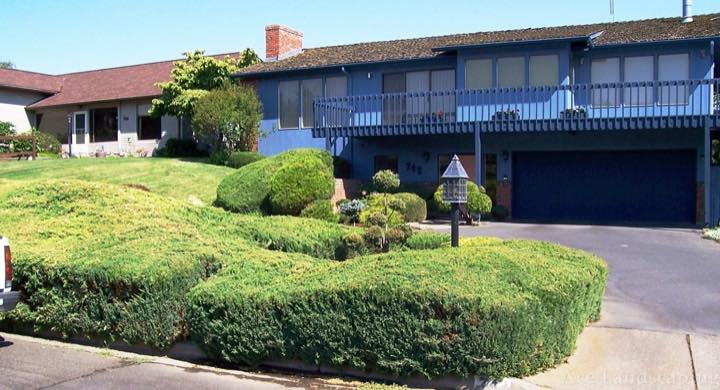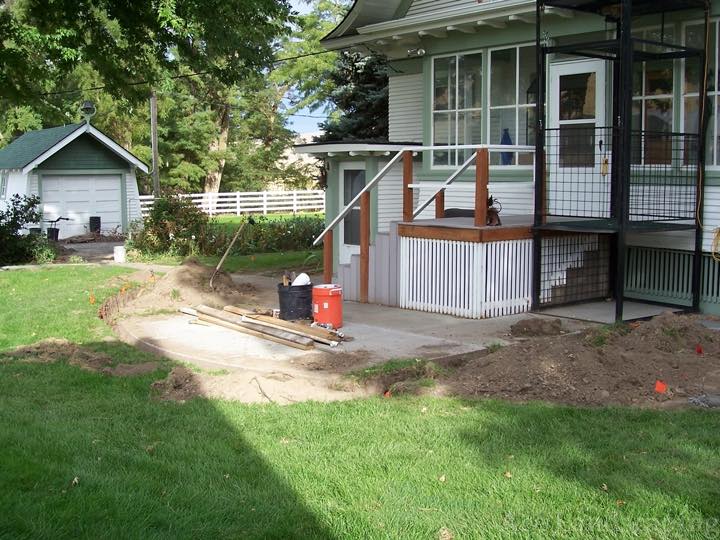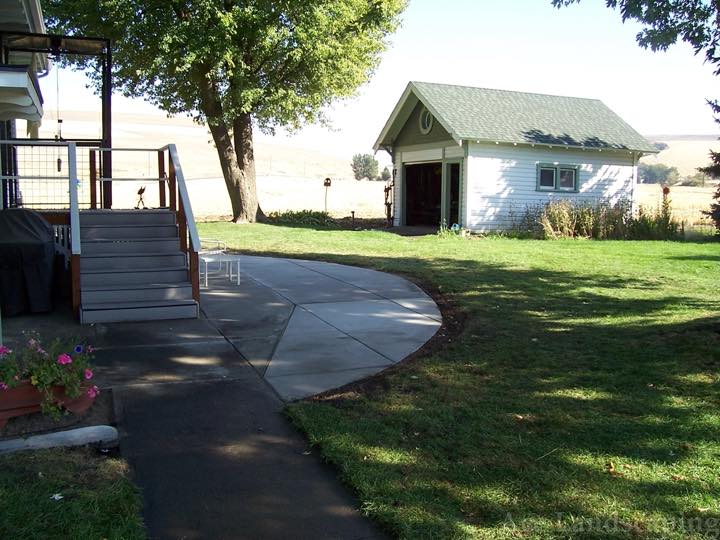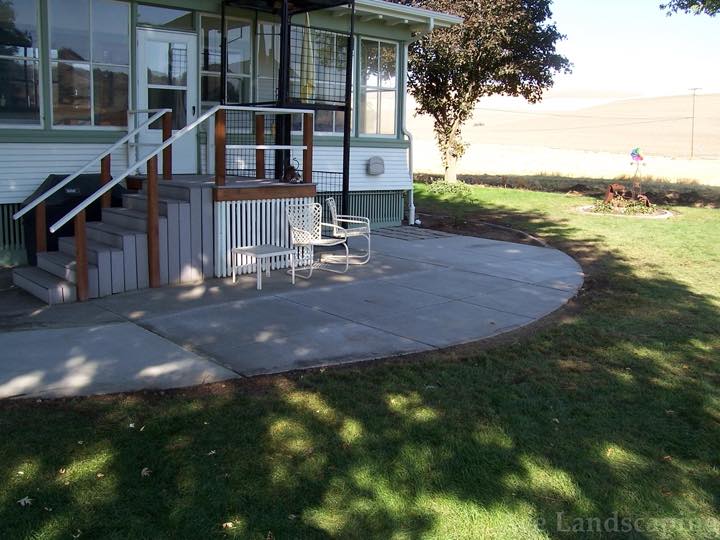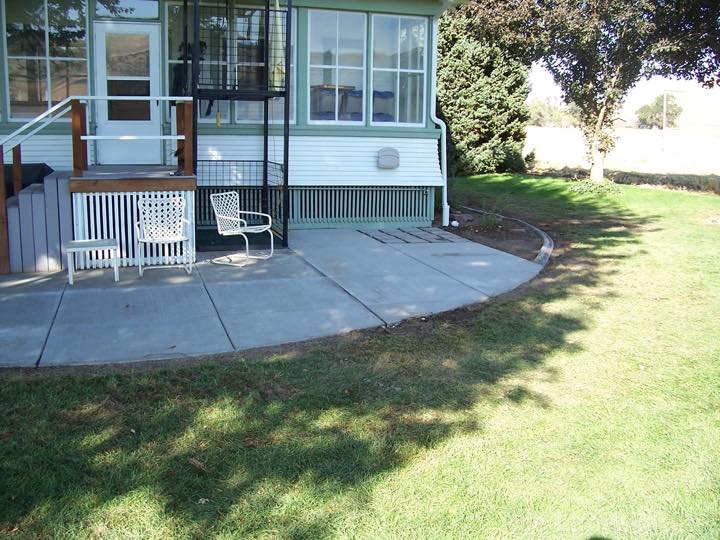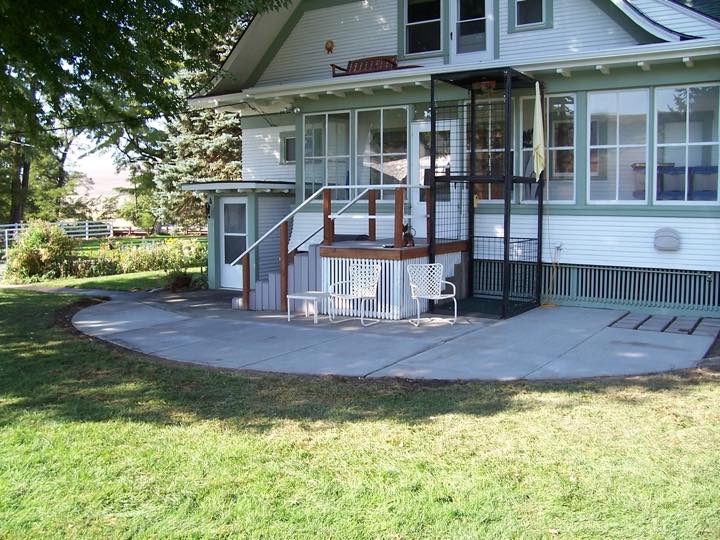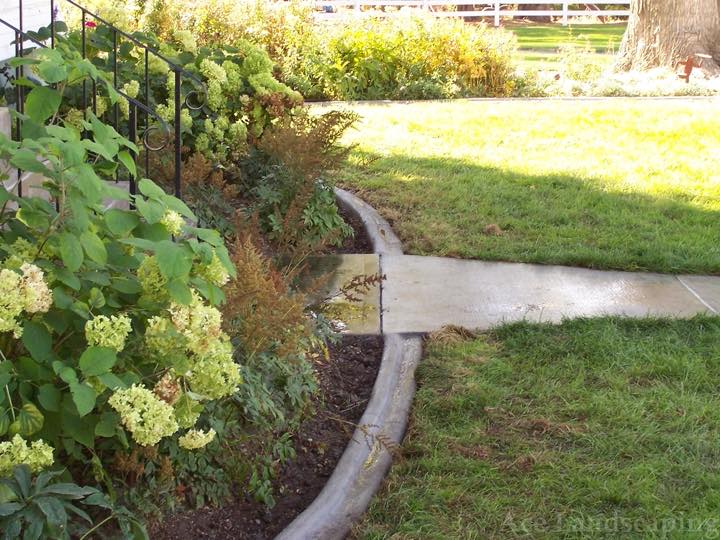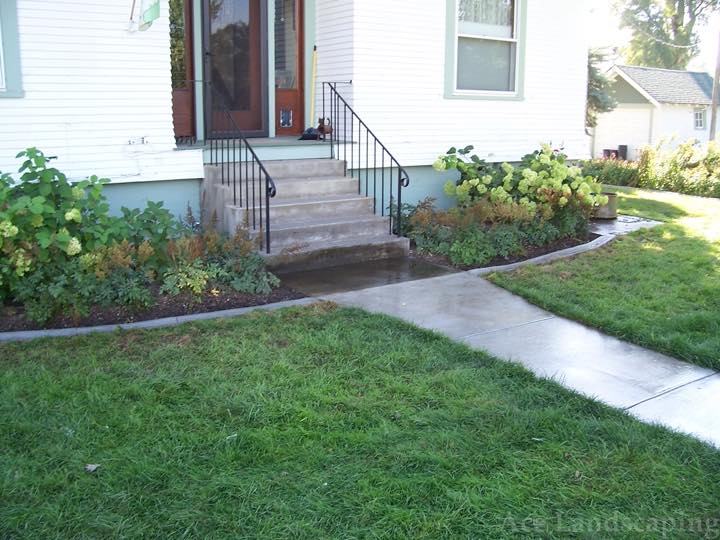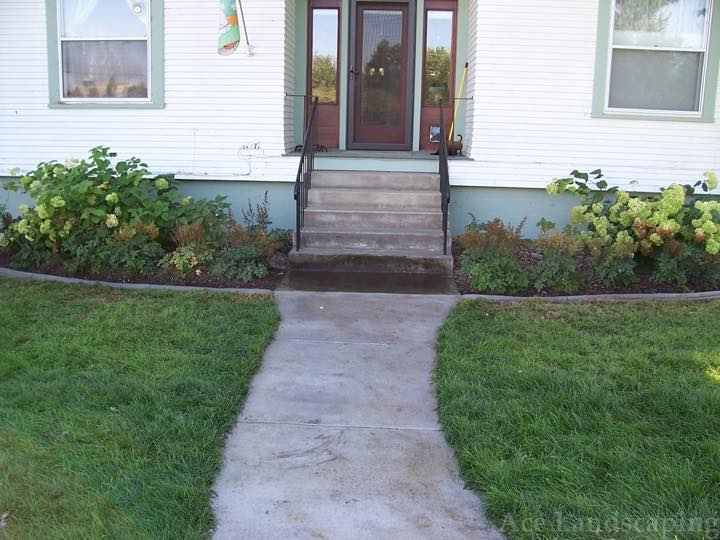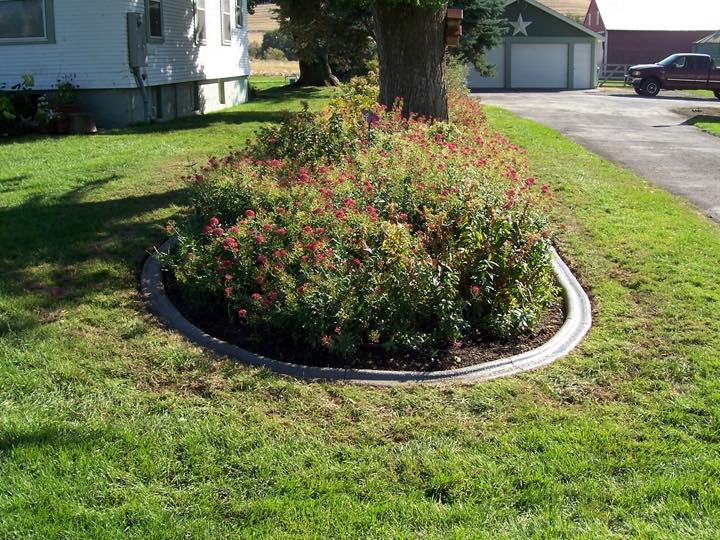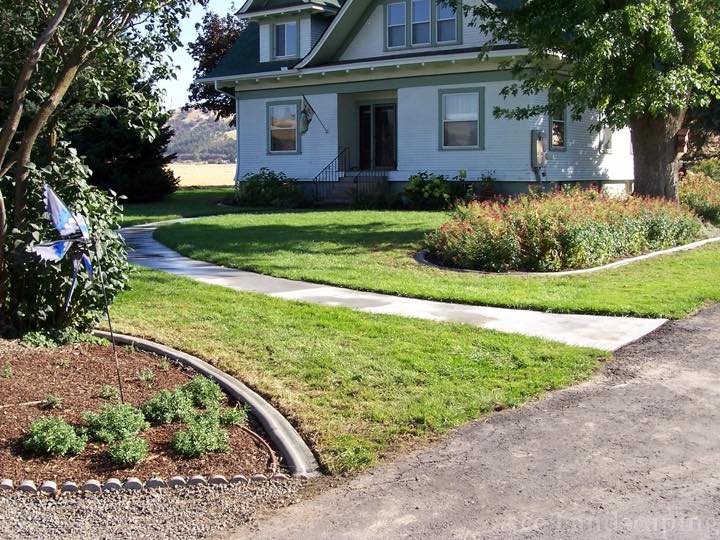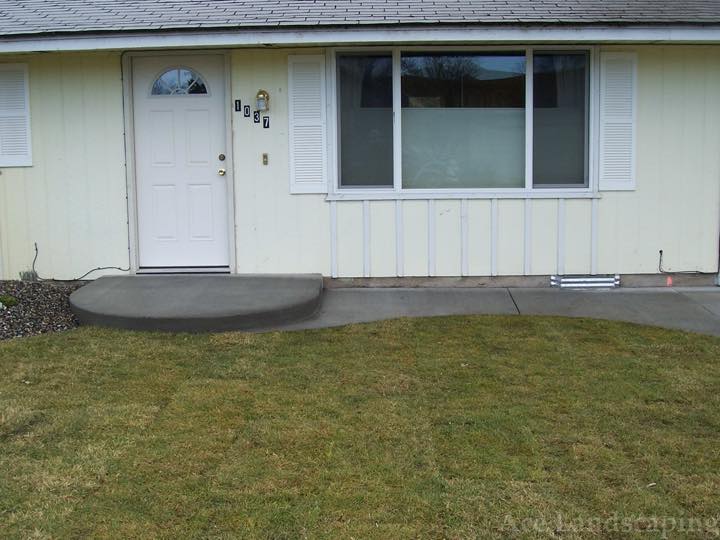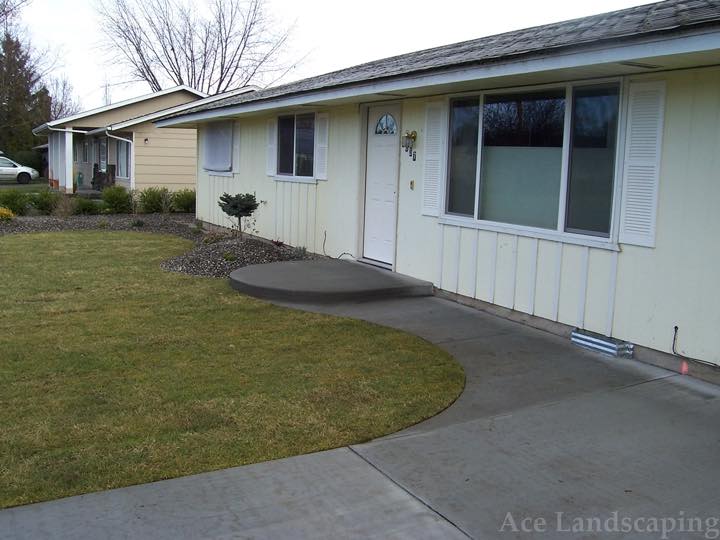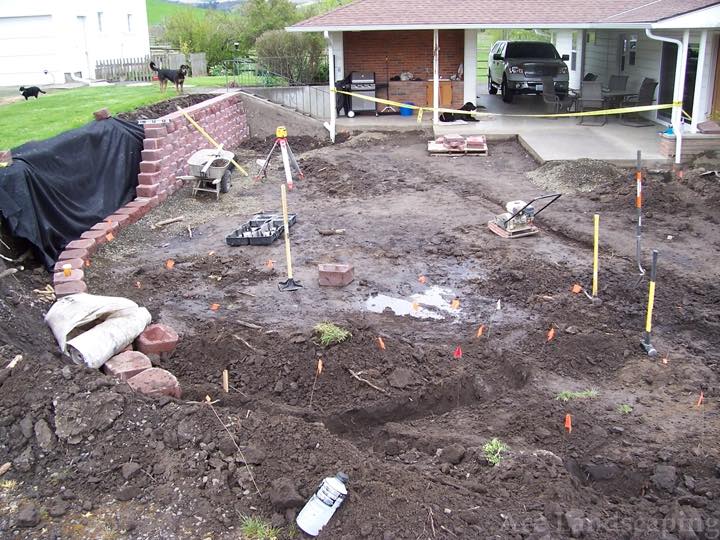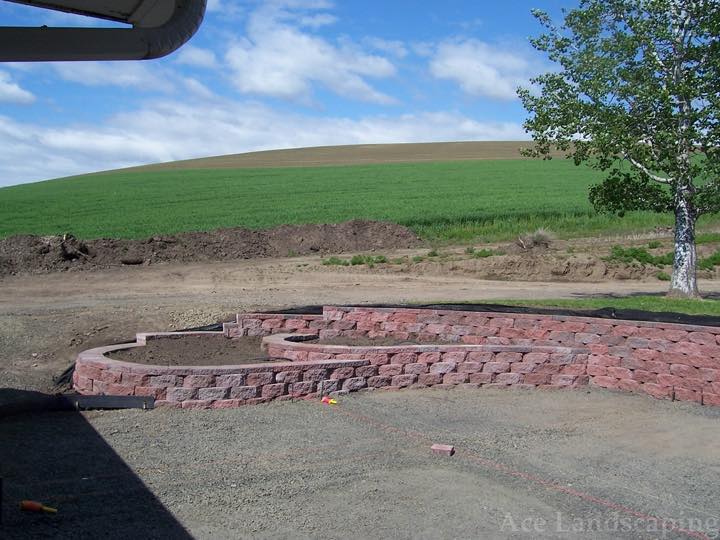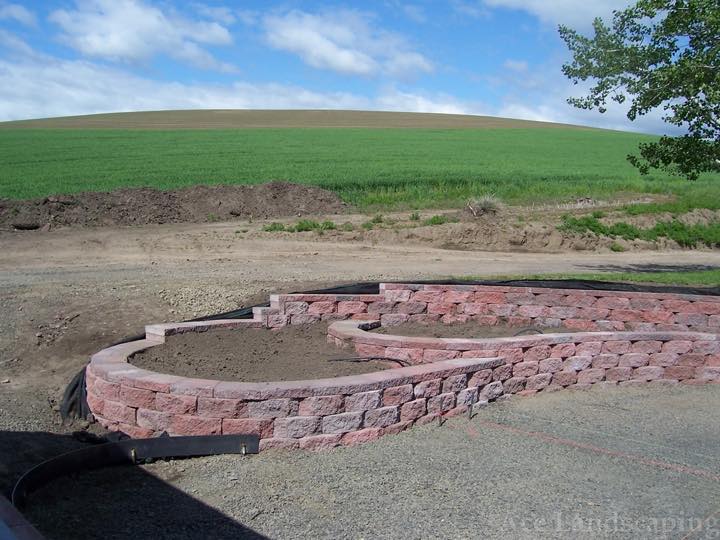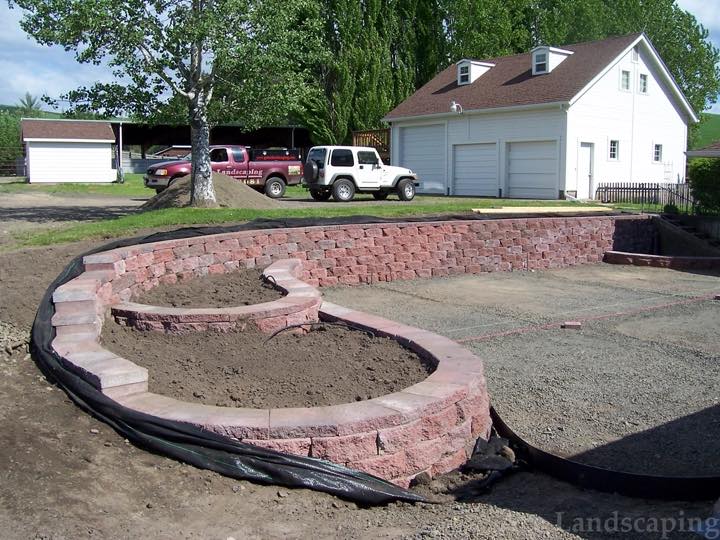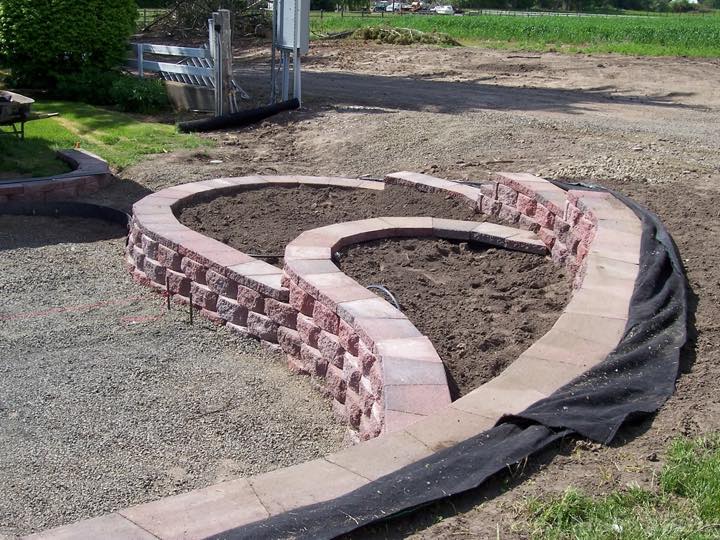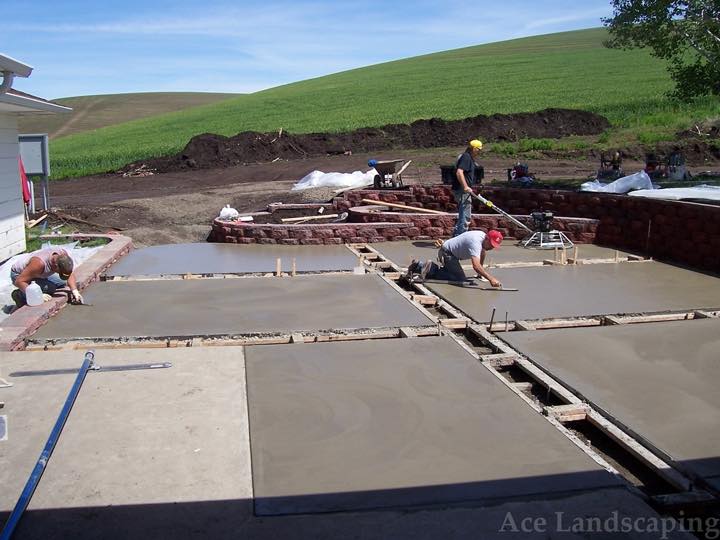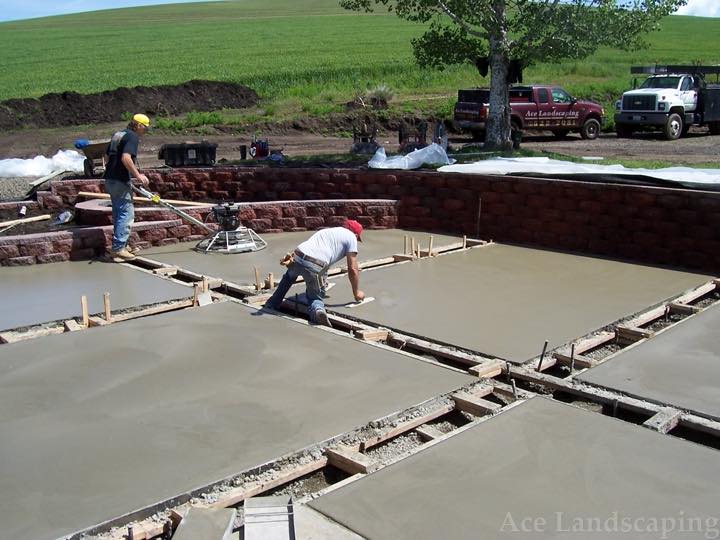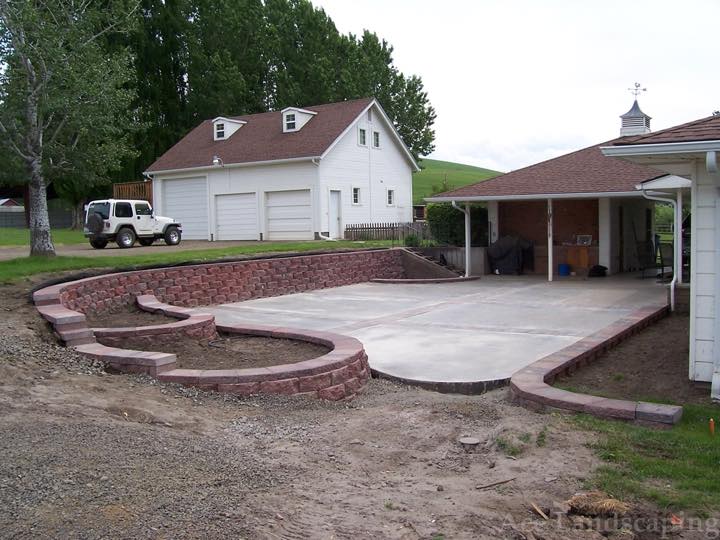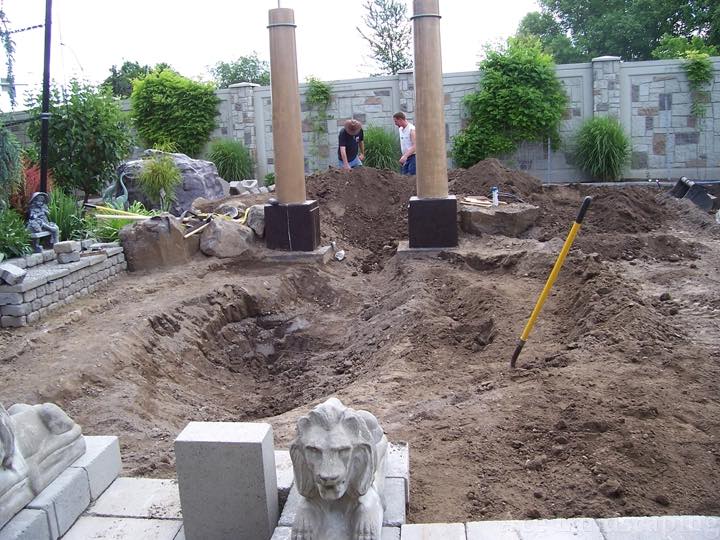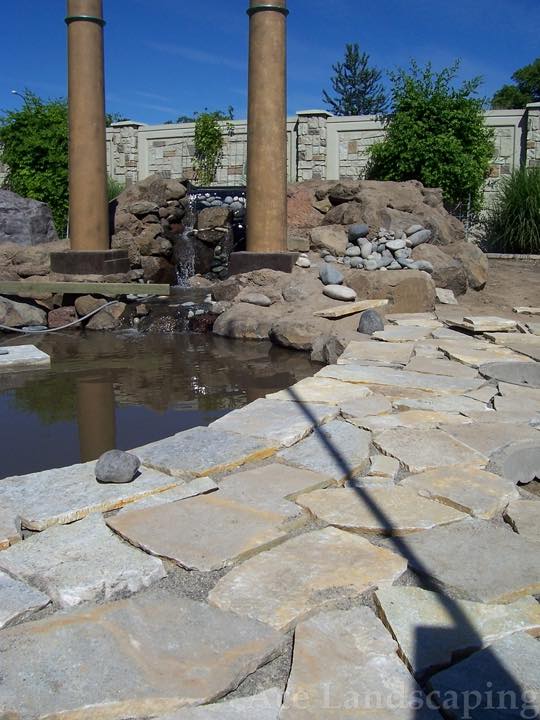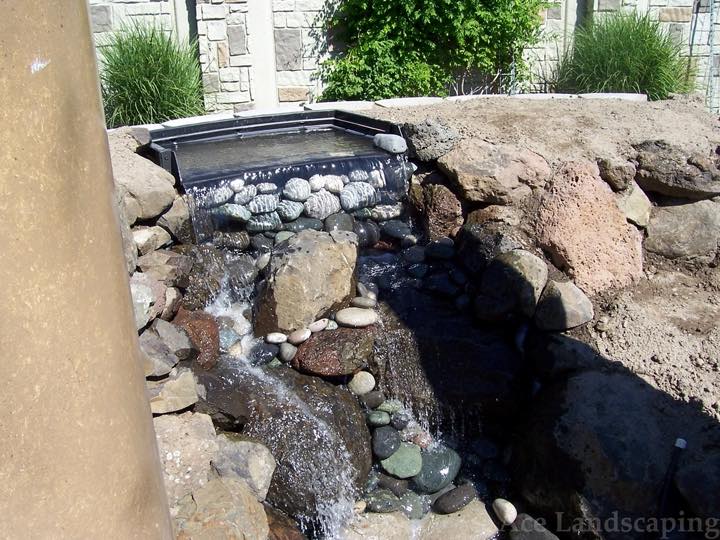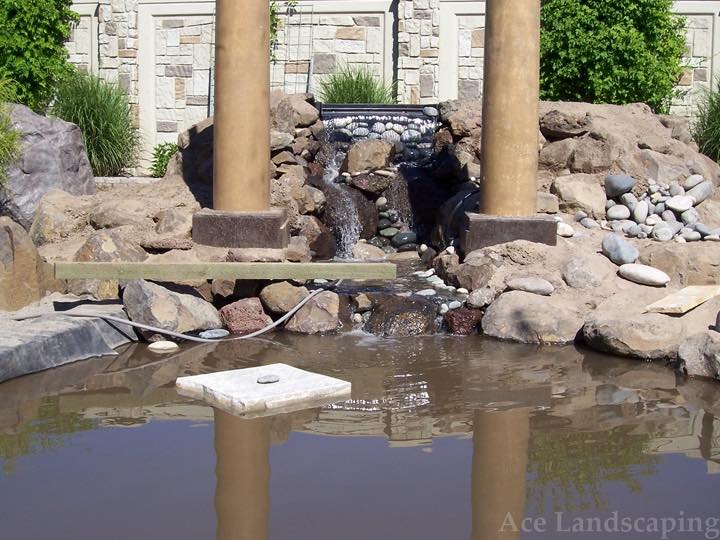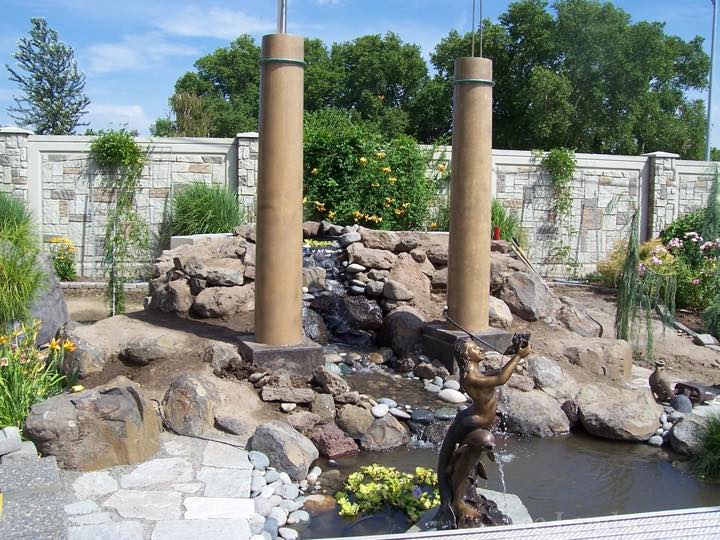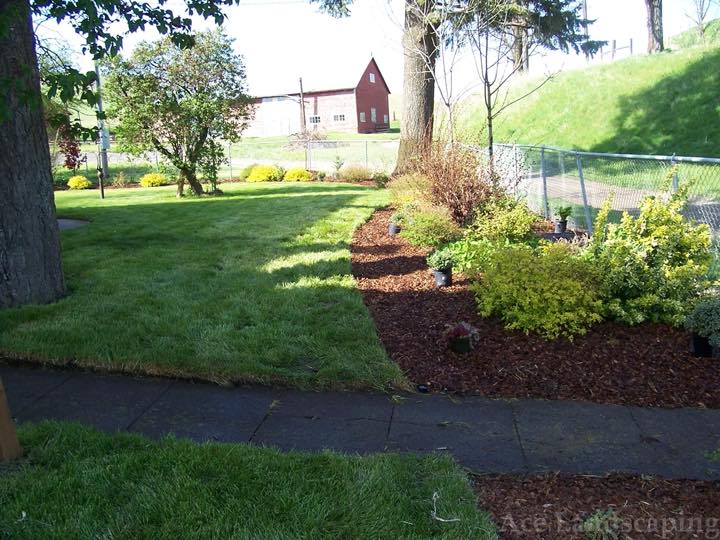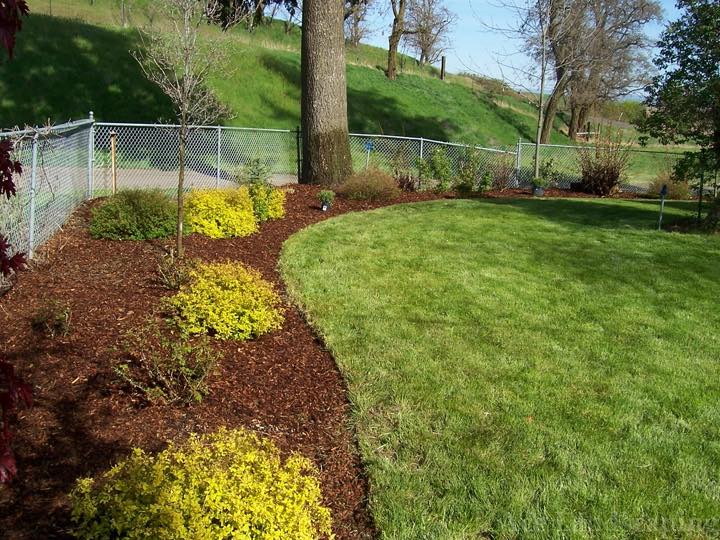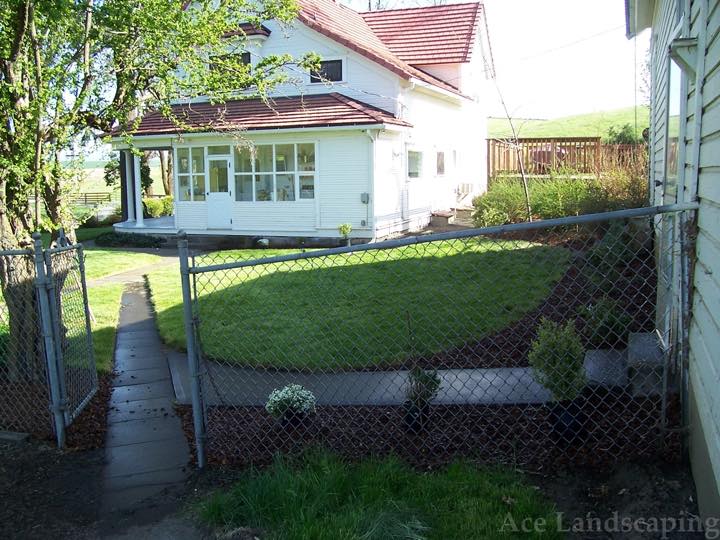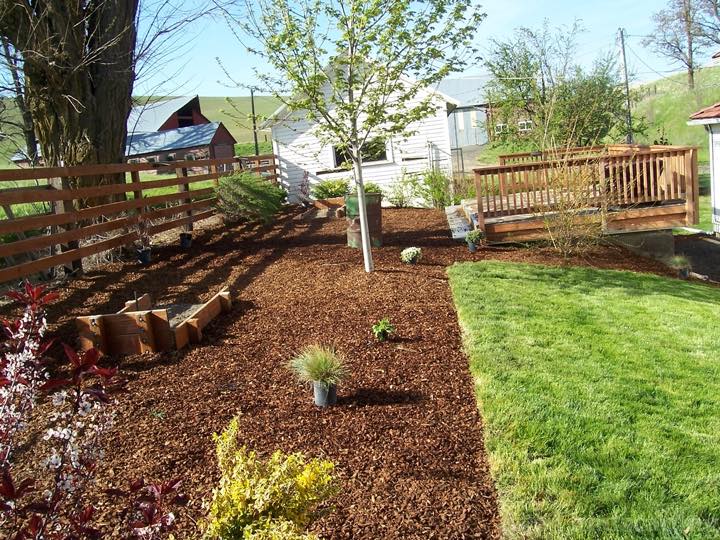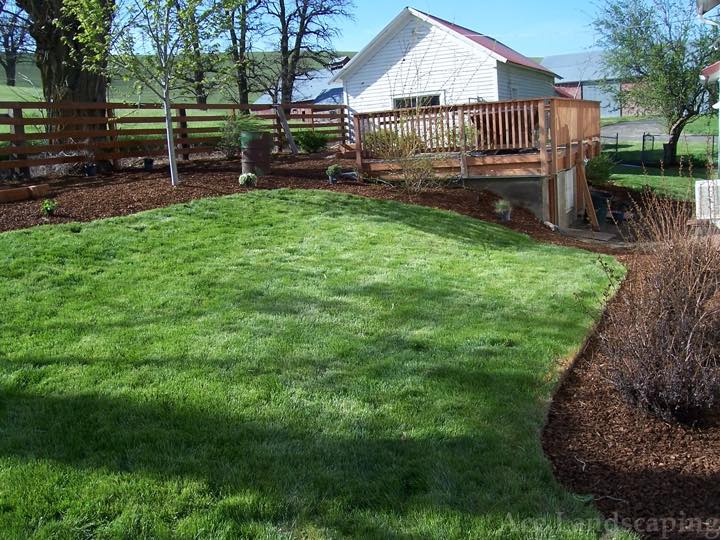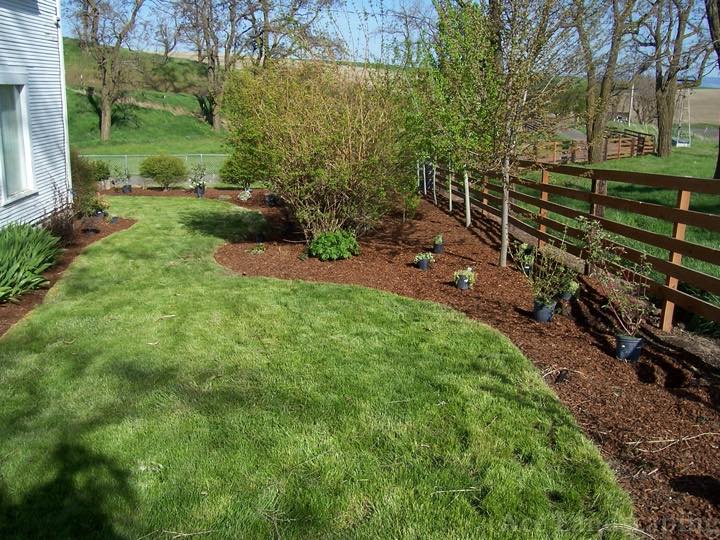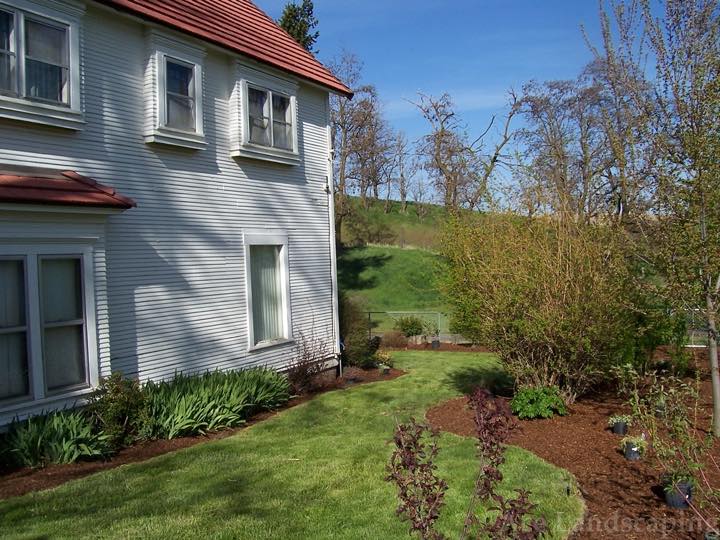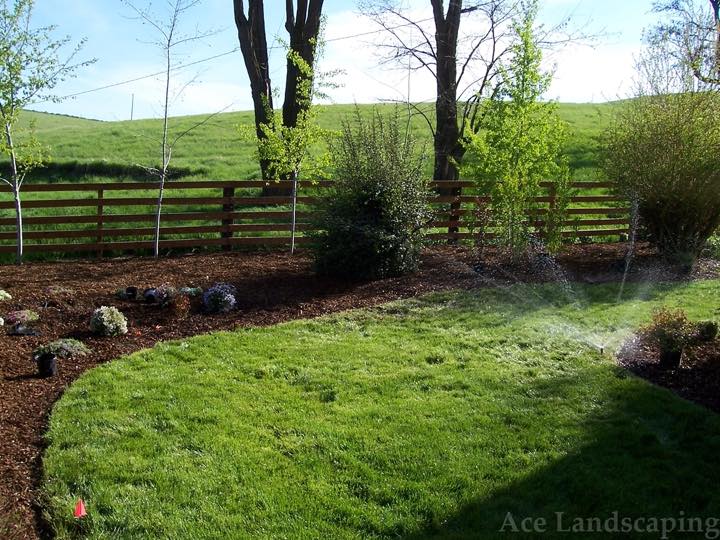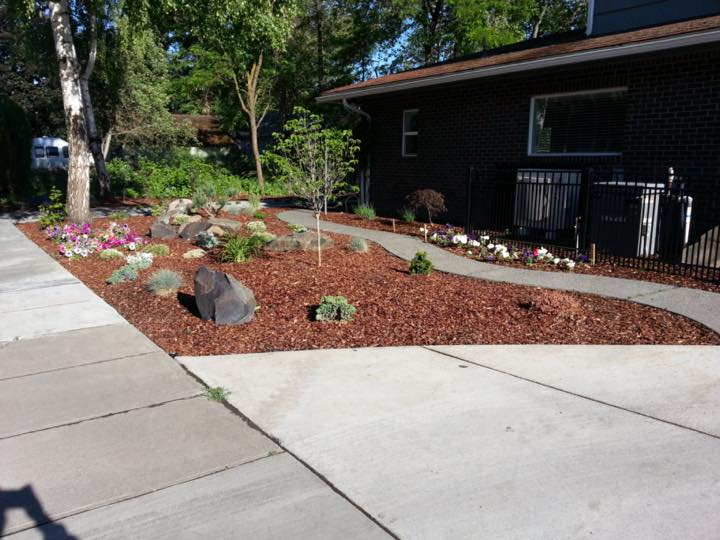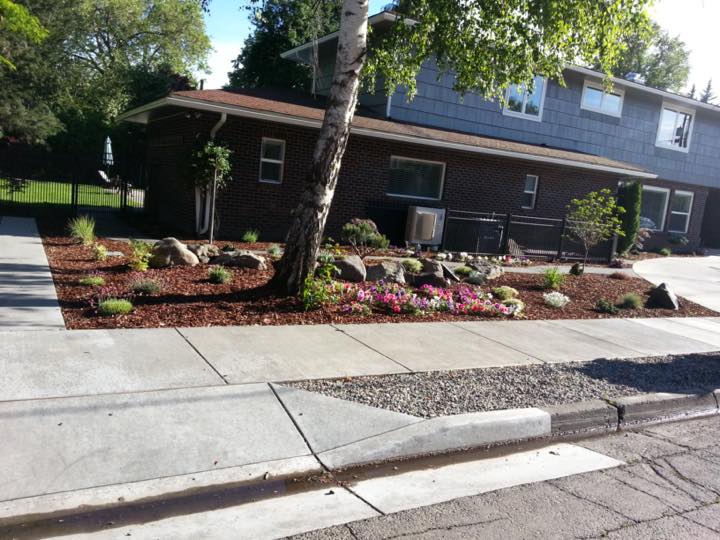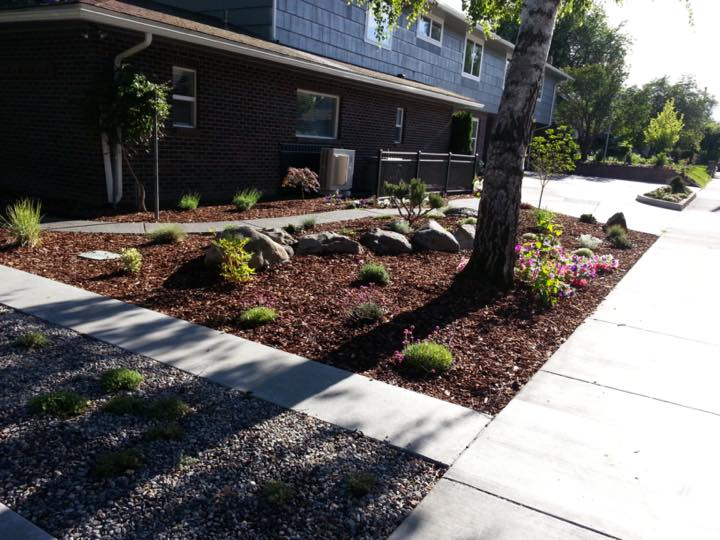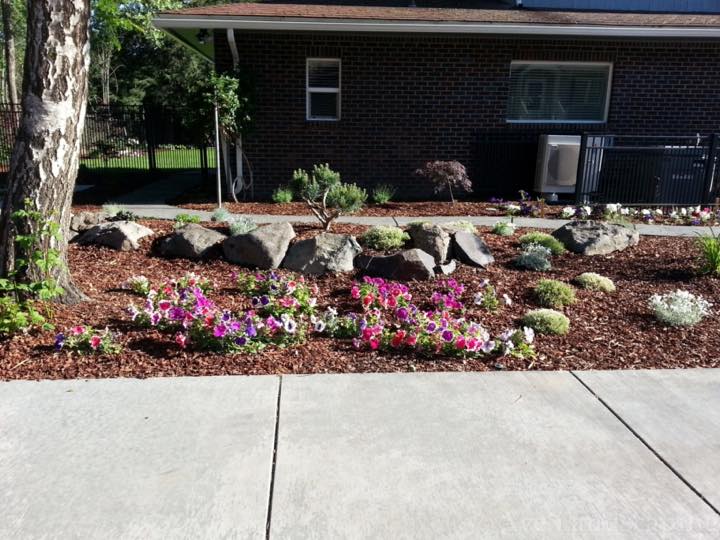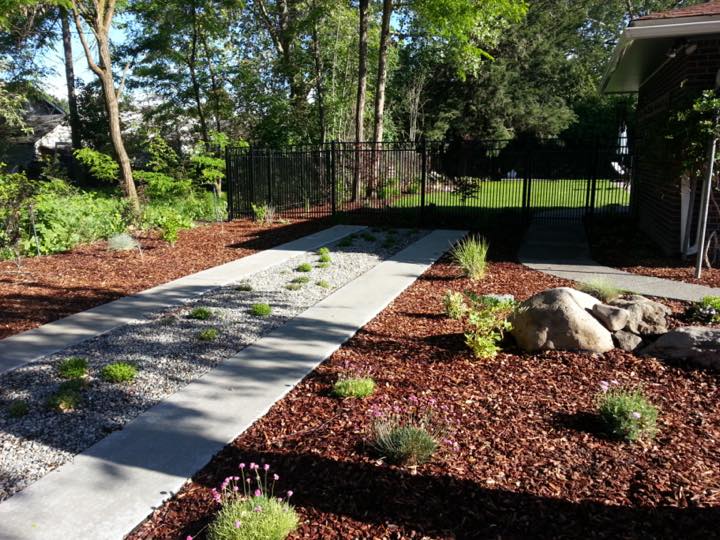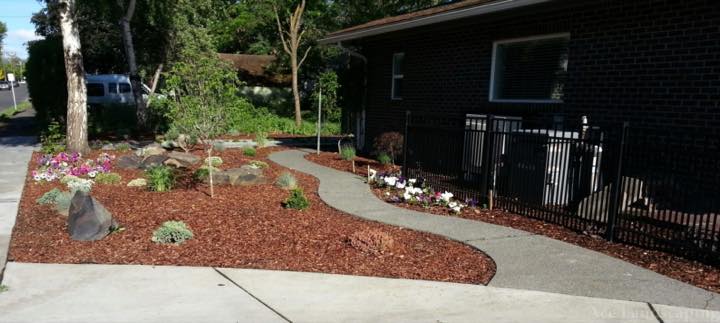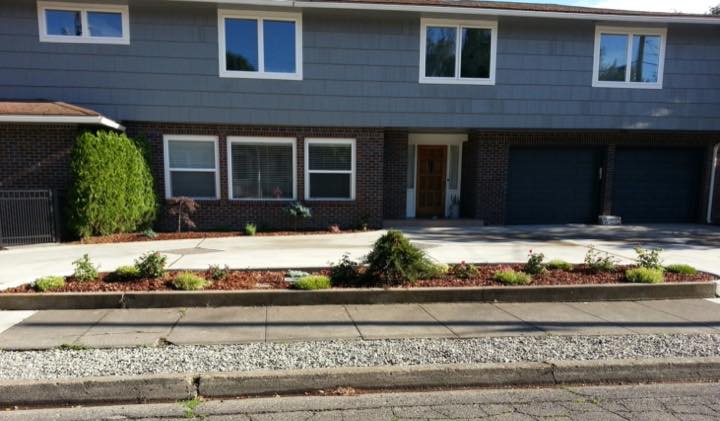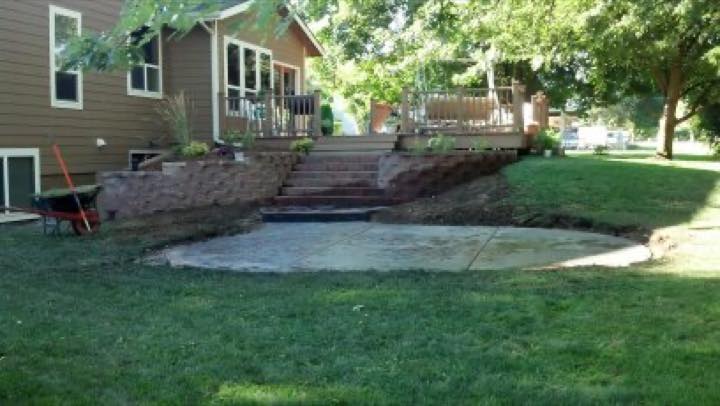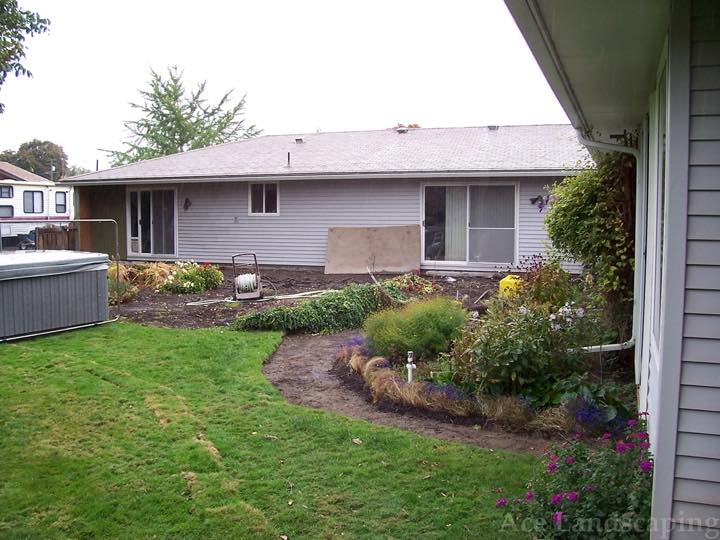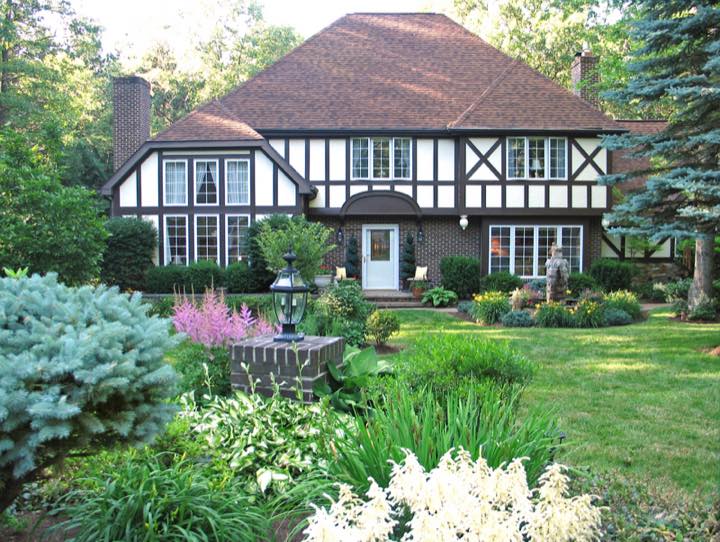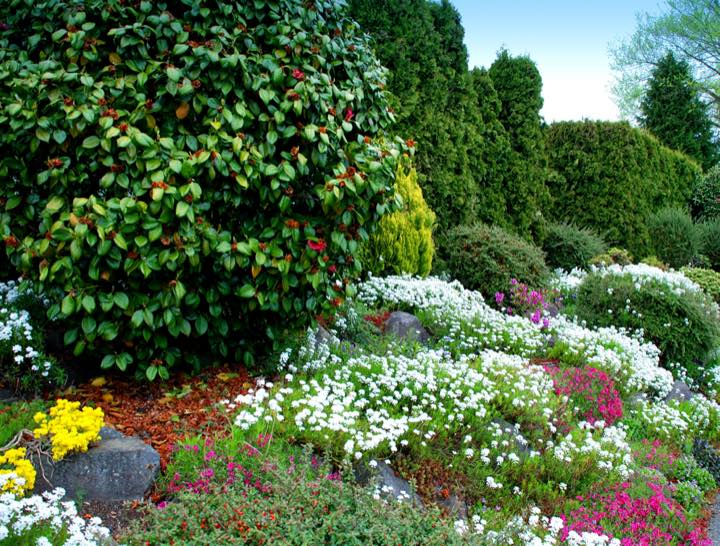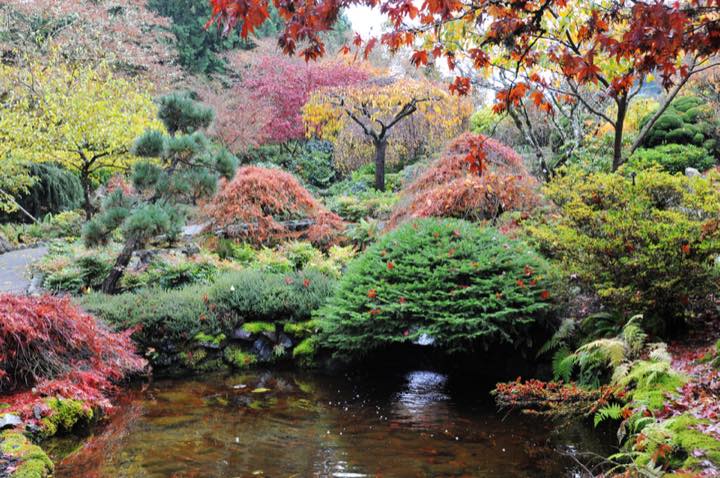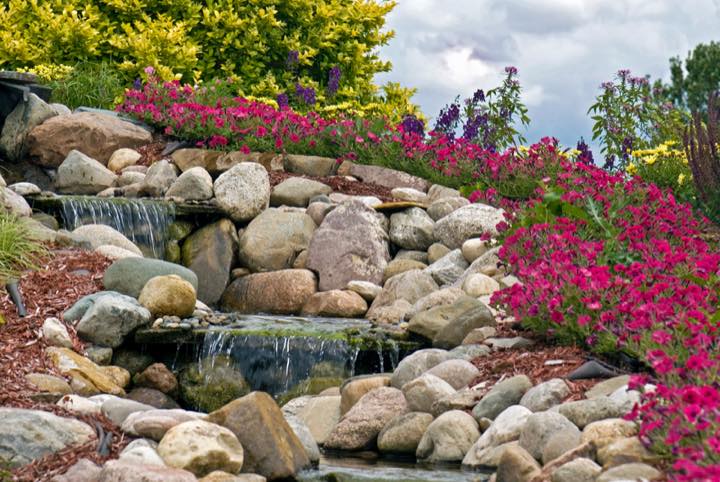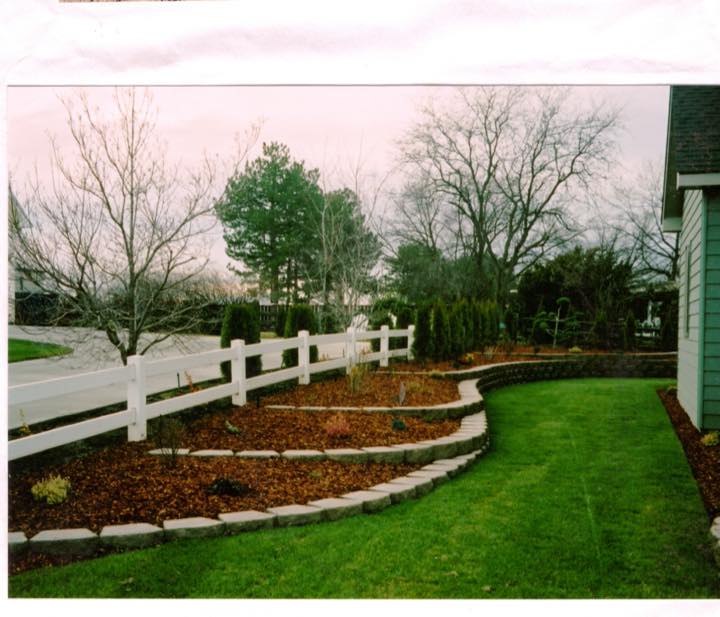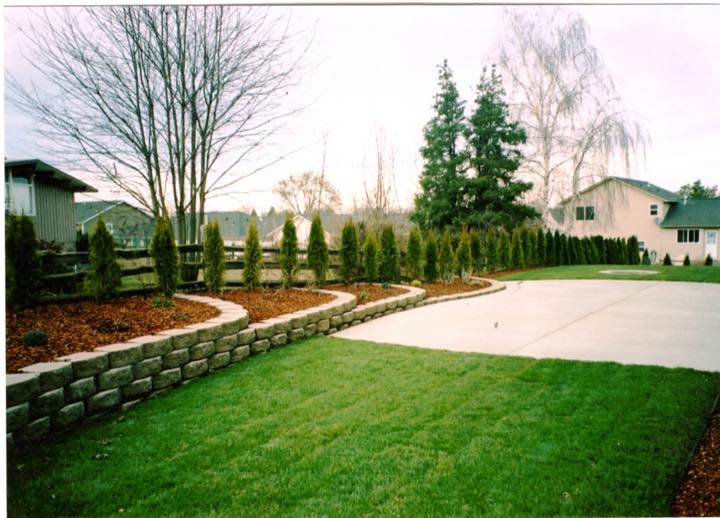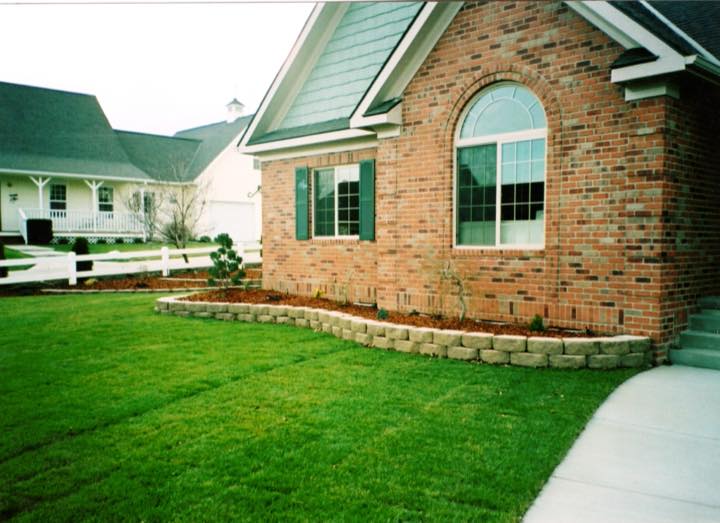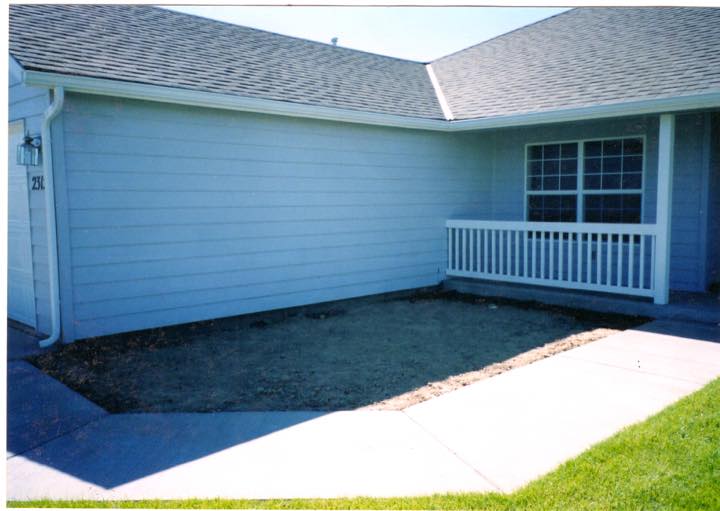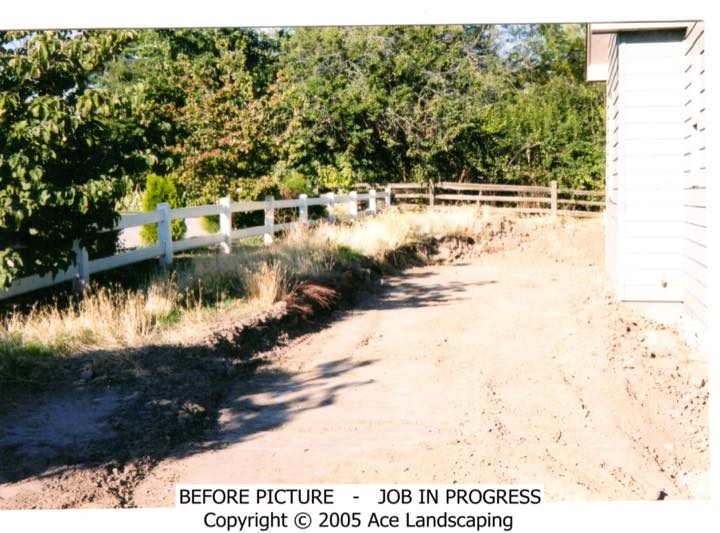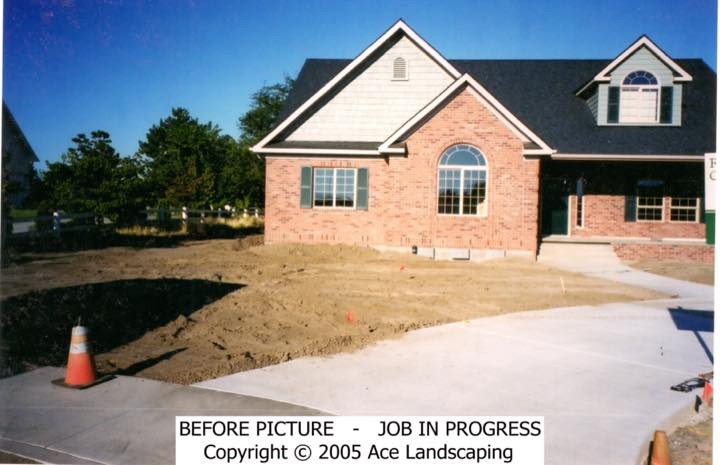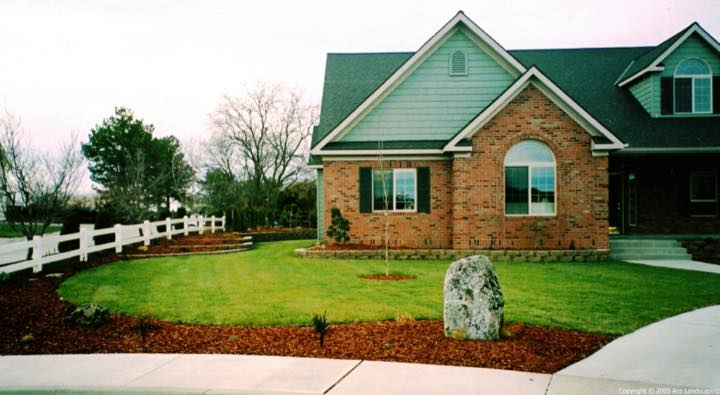 Landscape Design
Landscaping Design and Construction
We are professional landscape contractors serving Walla Walla, WA and Tri Cities Washington. We have 20 years of landscape design experience, and full landscaping construction and garden maintenance services.
I personally specialize in landscape design, and have over the years taken numerous pictures of local plantings. I have monitored them to see how hardy they are in this area, when they bloom, and what types of foliage they produce year round.
Most of my clients are looking for a low maintenance landscape that will have easy to grow hardy plantings, also that will have year round color.
First the initial consultation is FREE, so that we can take a look at your property, to get an idea of your expectations. Then, I will give you a very affordable fixed price to do a completed design. I usually only charge a small price for the completed blueprint, depending on the size of your project. This is a way to introduce our company to you, and show you what we are capable of. This is unlike most companies who will charge you thousands for a completed blueprint. The design cost is also totally refundable if we are employed to do the work.
Potted Annual & Perennial Plantings
Custom designed flower arrangements in a wide range of unique pots are an excellent way to add vibrant color to your patios and decks. Also they accent walkways, adding a great deal of color and texture to your existing landscape.
We can install an out of sight drip to all your pots for no hassle automated watering.
Raised Beds or Container Gardens
These are great ways to grow your own healthy vegetables. We can install something as simple as a little low maintenance herb garden, incorporated into your existing landscape. Or we can also install a wide range of very comprehensive vegetable plants to suit your personal needs. Everything will be installed with a water conserving, no clog drip system, that will put the water where your plants need it. This is a system that is easily removable, for spring rototilling.
Bird & Butterfly Sanctuary
I personally enjoy installing what I call informal or natural landscapes that are planted with native plantings, and are designed to attract birds, especially hummingbirds, butterflies, etc.
If you would like your own personal tranquil getaway, right in your back yard. Then a professionally installed natural garden is one of the best ways for you and your family to get back to nature.
Please call for your FREE consultation today. (509) 522-2081.
| | |
| --- | --- |
| Landscape Lighting-Nightscaping | Porches & Decks Installed |
| Drought Tolerant Landscapes | Fountain Installation |
| Herb Gardens | Full Range of Hardscape Installation |
| Rock Lawns-Rockscaping | Lawn Installation |
| Professional Site Preparation | Concrete & 3/4 Inch Thick Landscape Edging Installed |
| 25 Year Commercial fabric or Weed Barrier Installed | Xeriscaping |
| Landscape Design | Rock and Gravel Driveway Installation |
| Artistic & Decorative Rock Installation | Demolition |
| Ground Cover Installation | Holiday Lighting |
| Wide Range of Carpentry Services-Arbors & Trellises | Water Features |
| Urban Landscape Design | |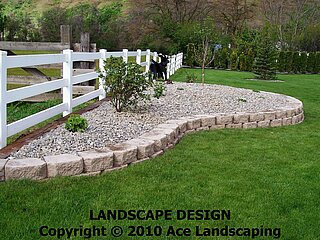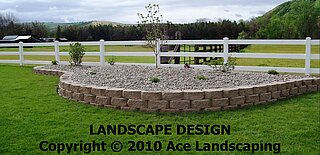 I have had the pleasure of hiring Ace Landscaping to do fall cleanup by trimming our trees & shrubs. After they were done, everything was neatly cleaned up.
This spring Ace Landscaping designed and landscaped 3 rock flower beds. They put borders and river rock on new beds and around the rest of the area. They have also spent a lot of time on my irrigation adding drip lines to trees, planters, etc. Everything is done in a very timely fashion and left neat and tidy. I highly recommend the Ace Landscaping crew.
Sincerely,
Rosie
Dayton, WA