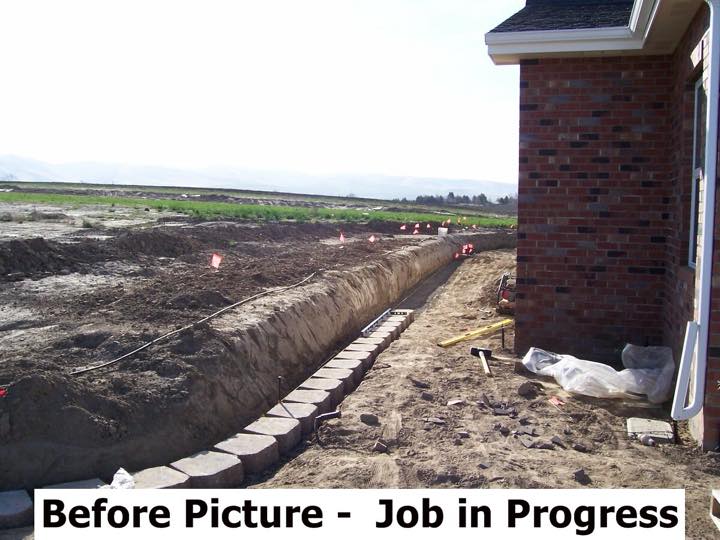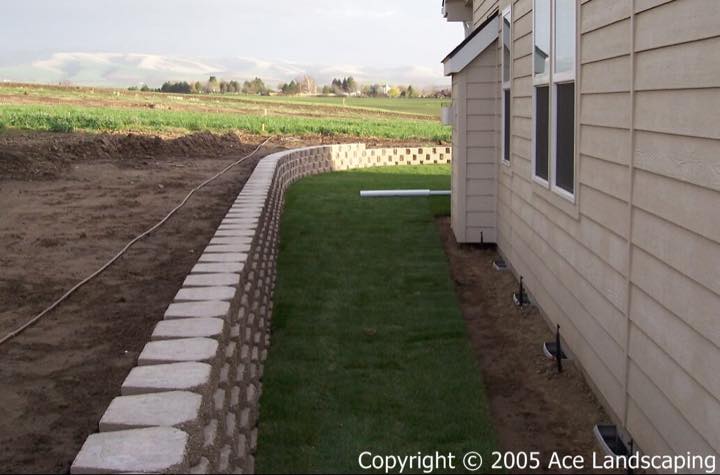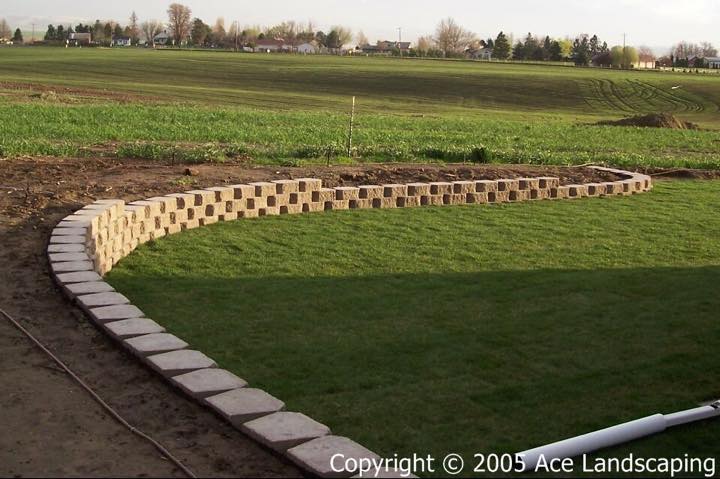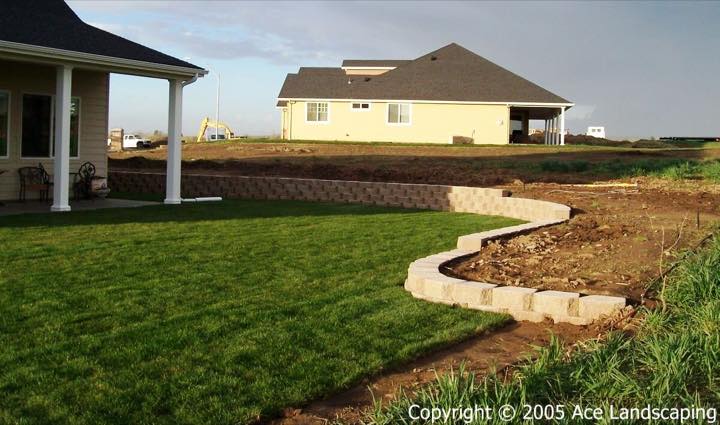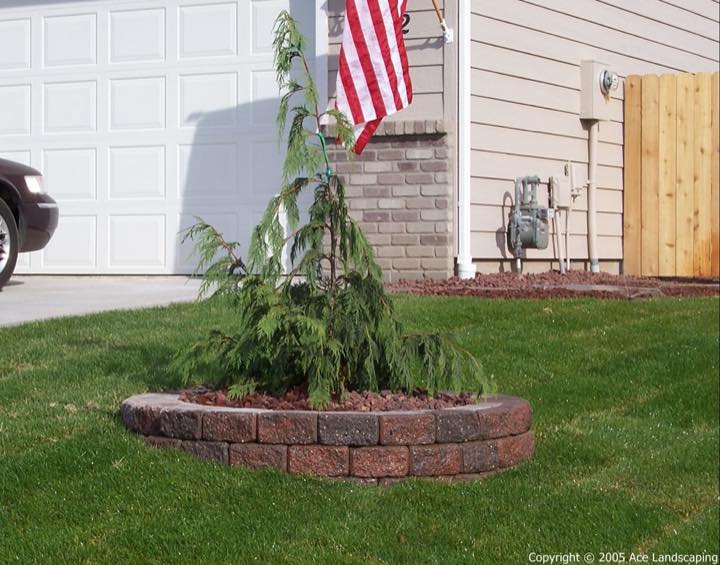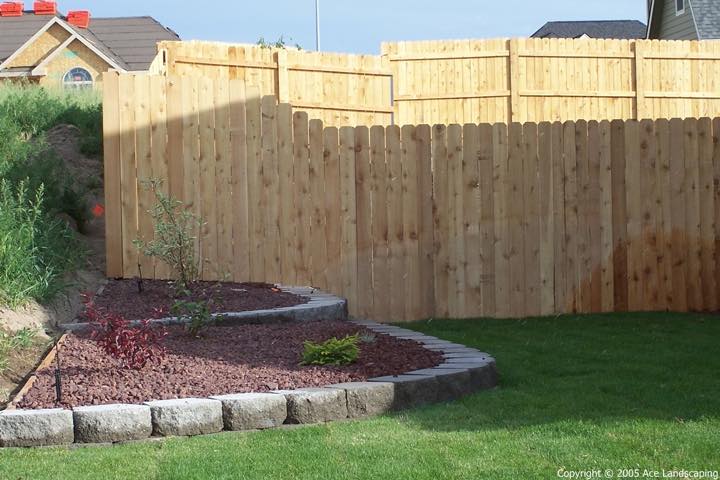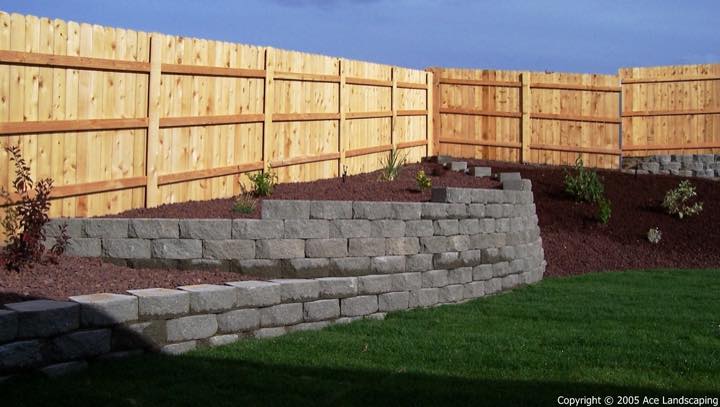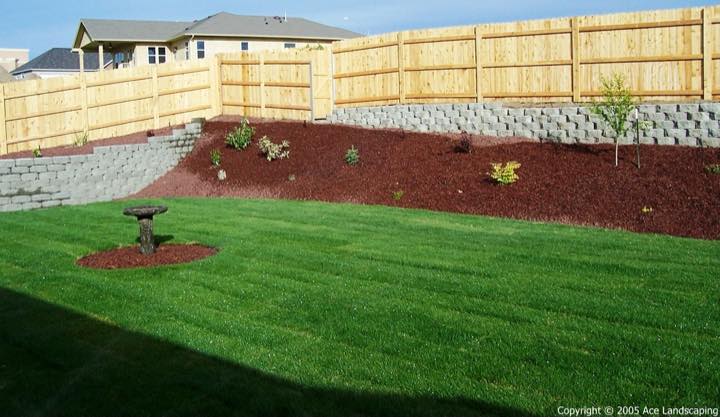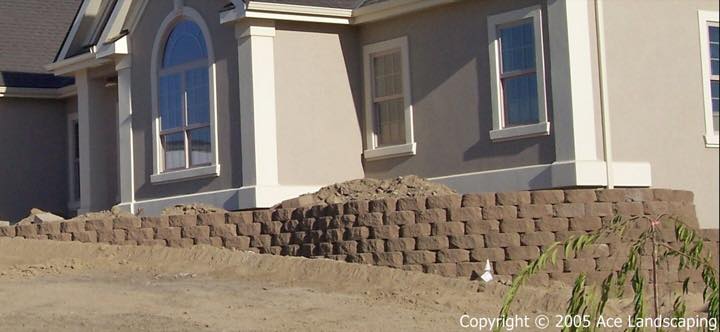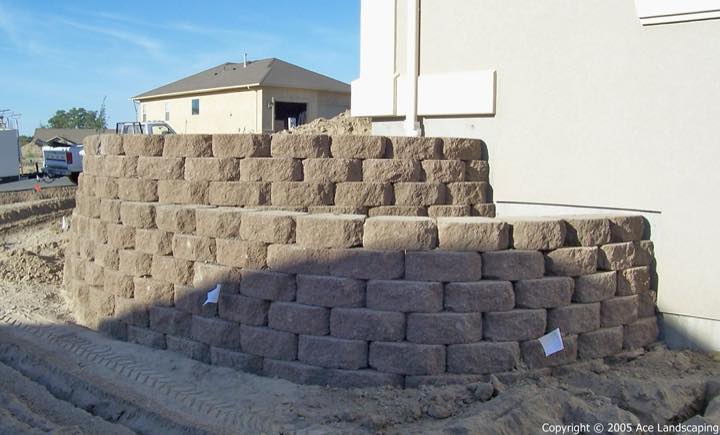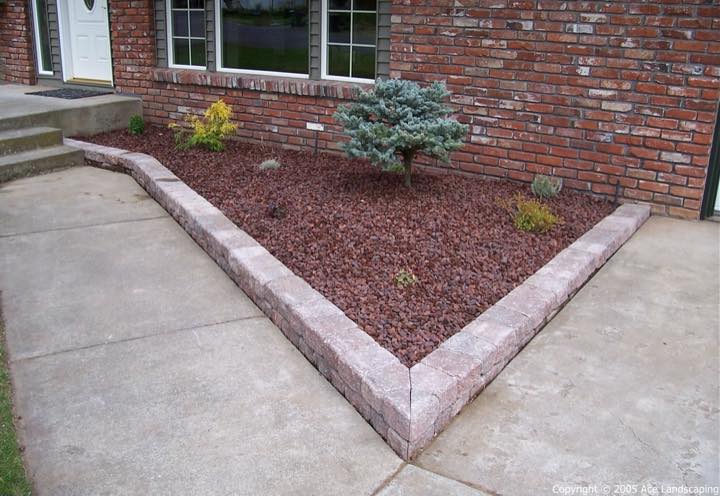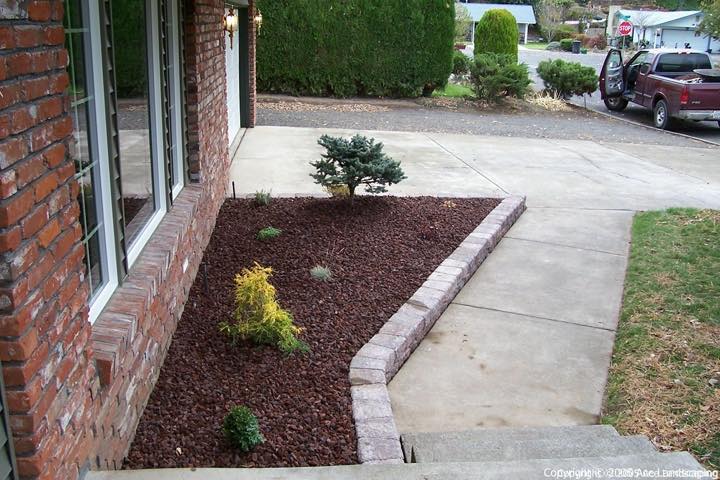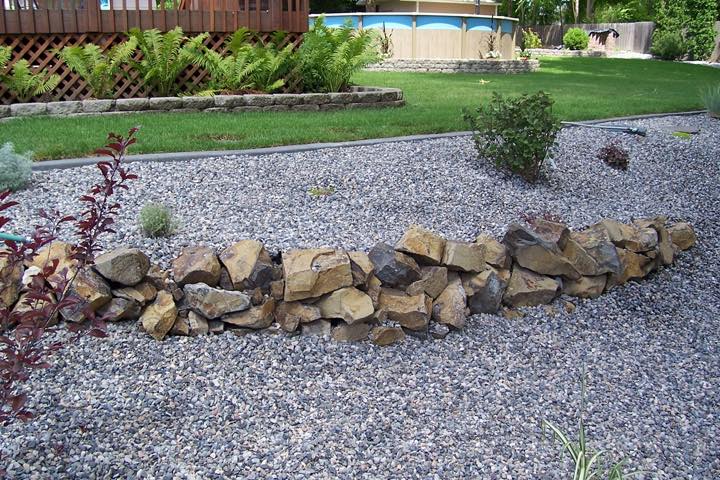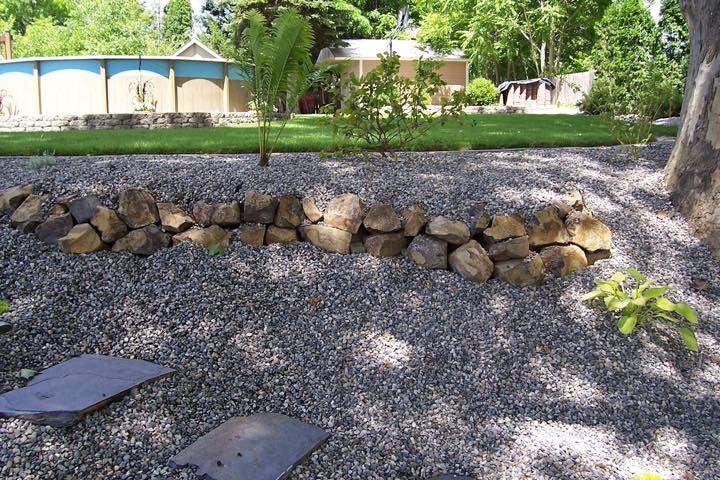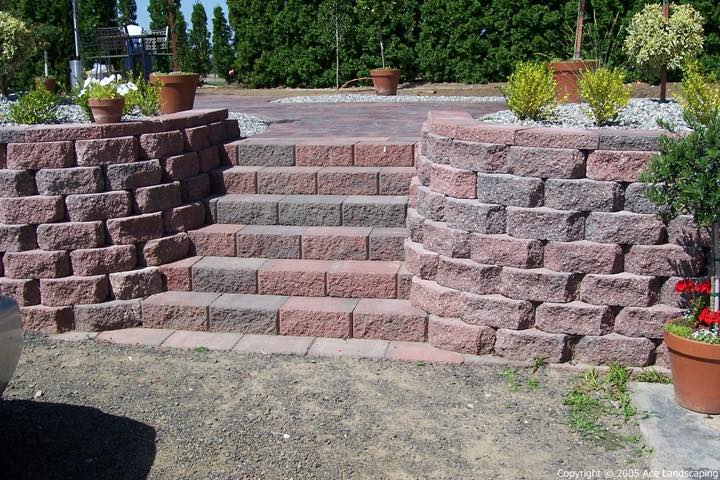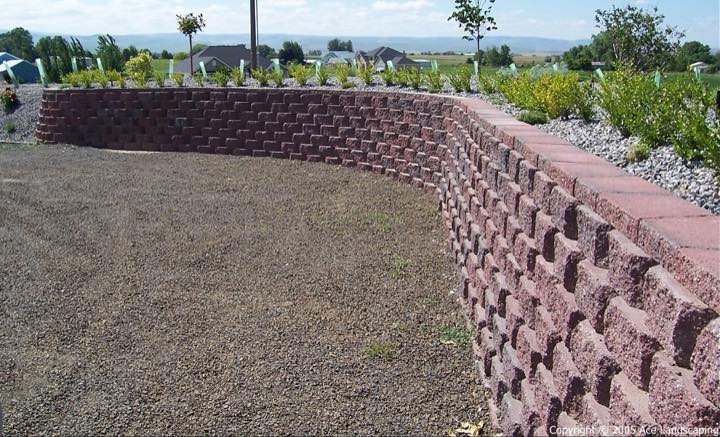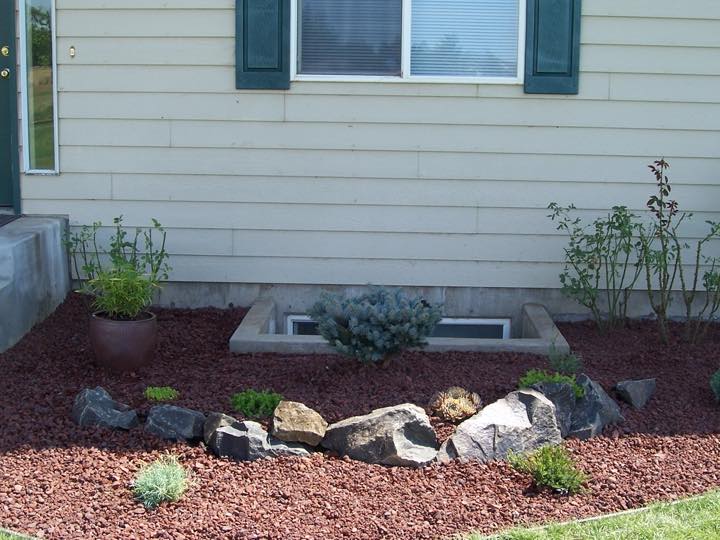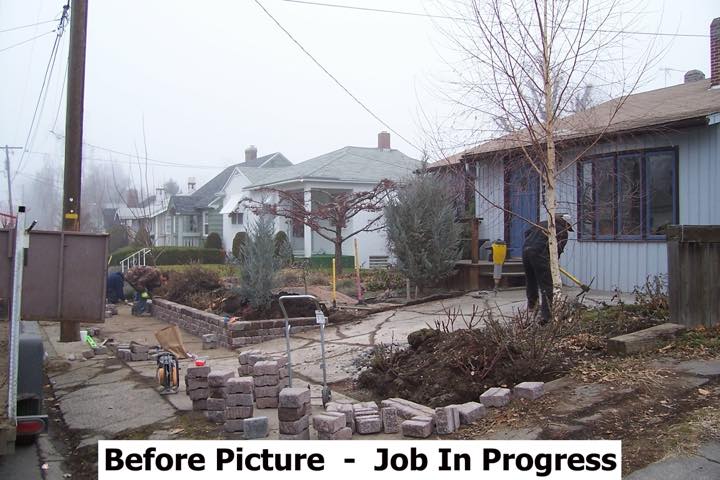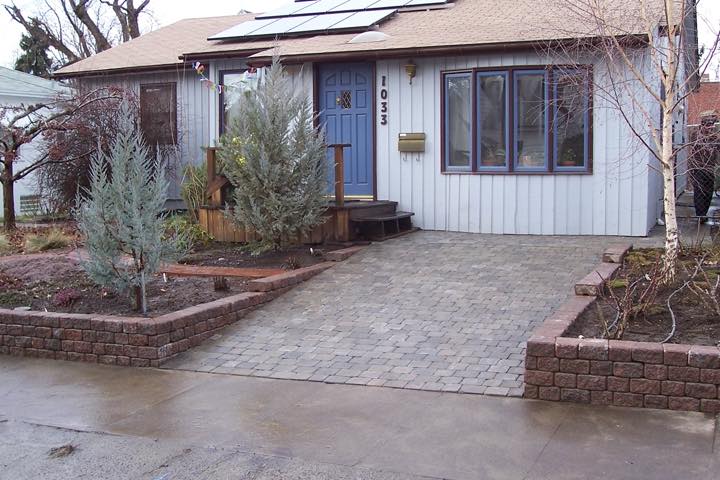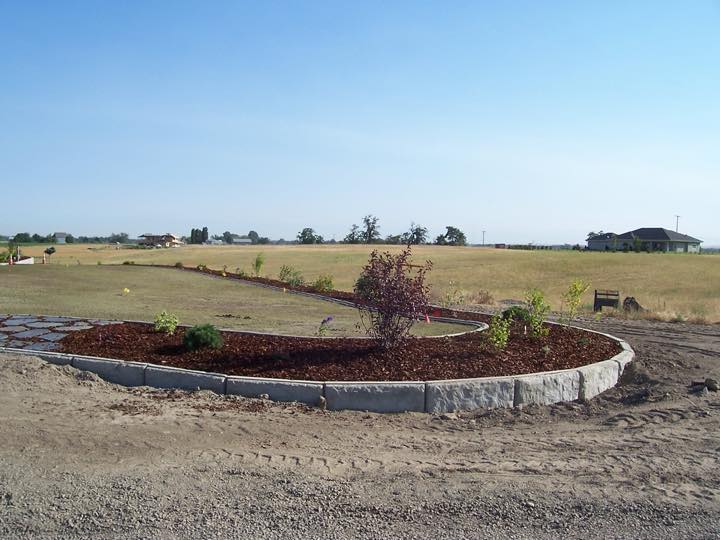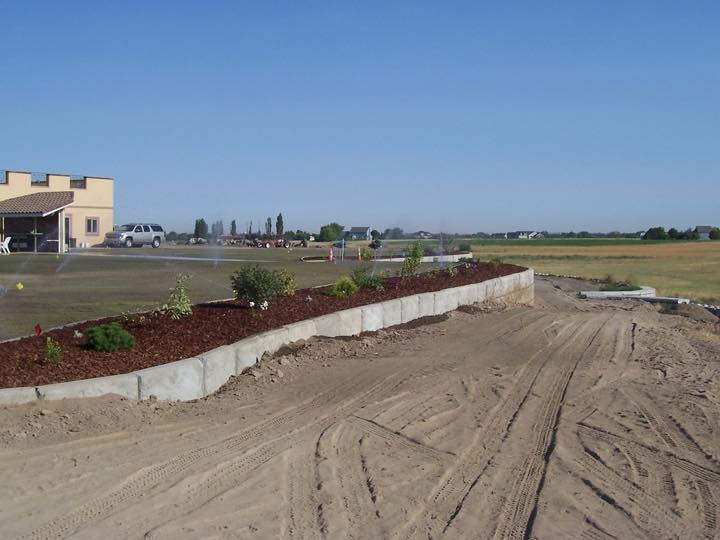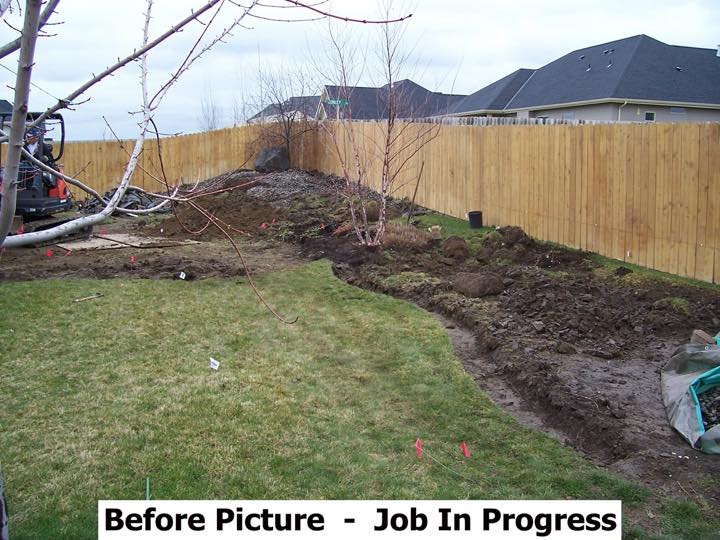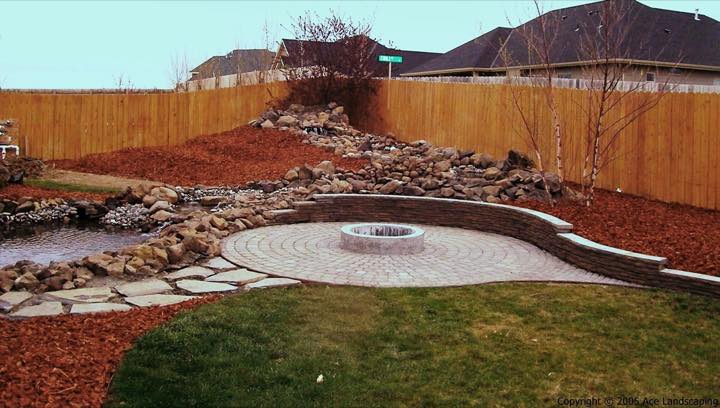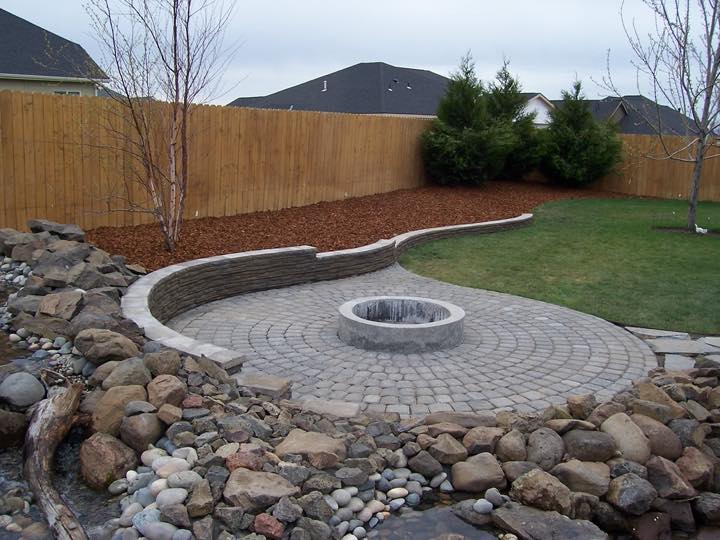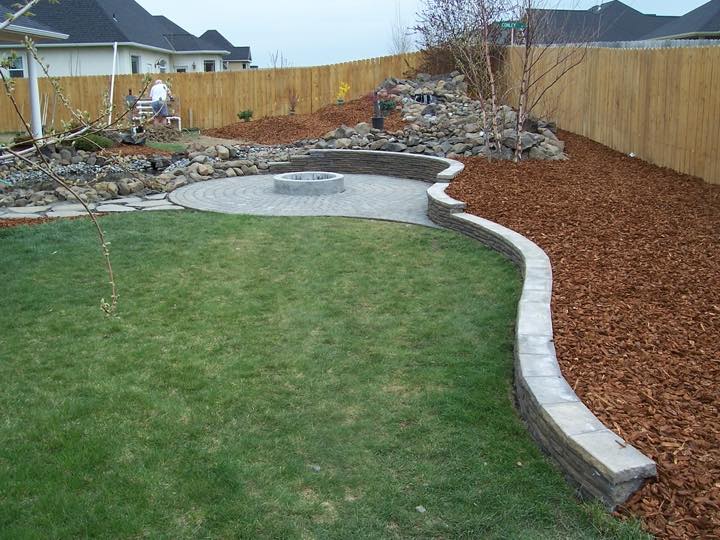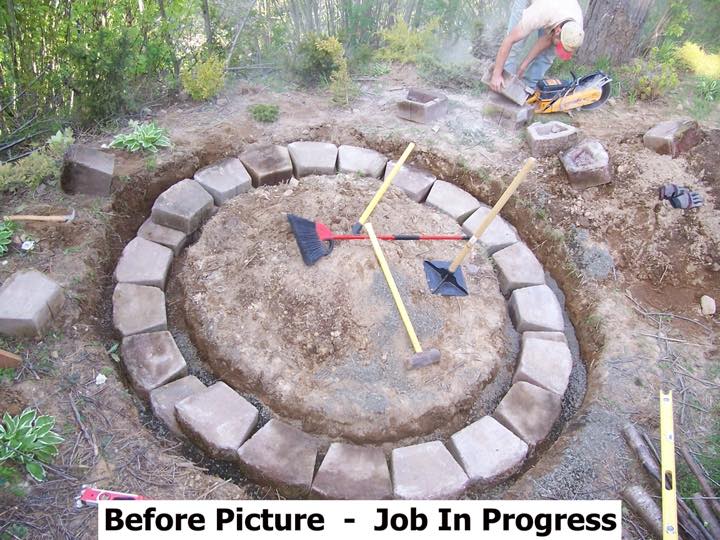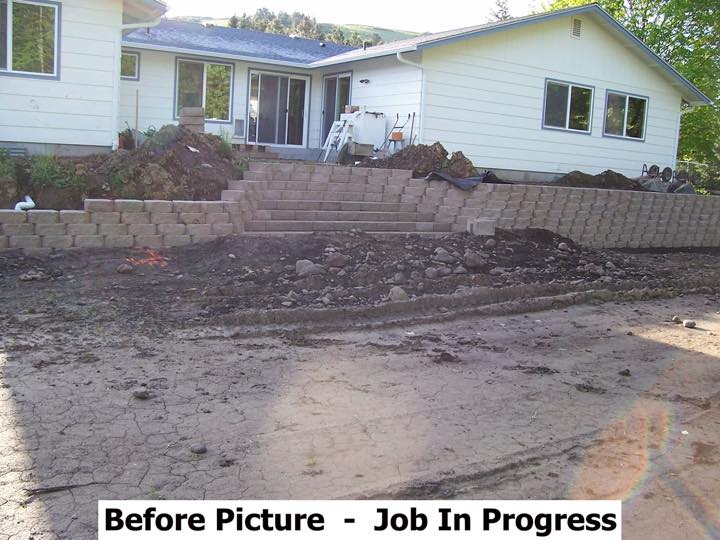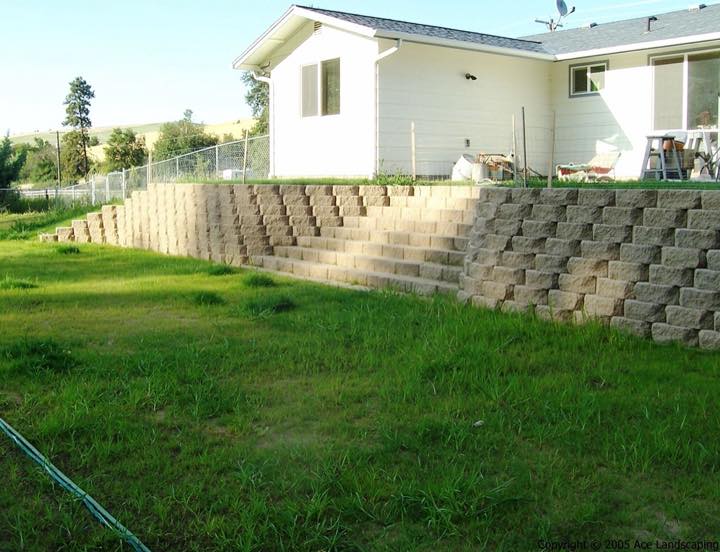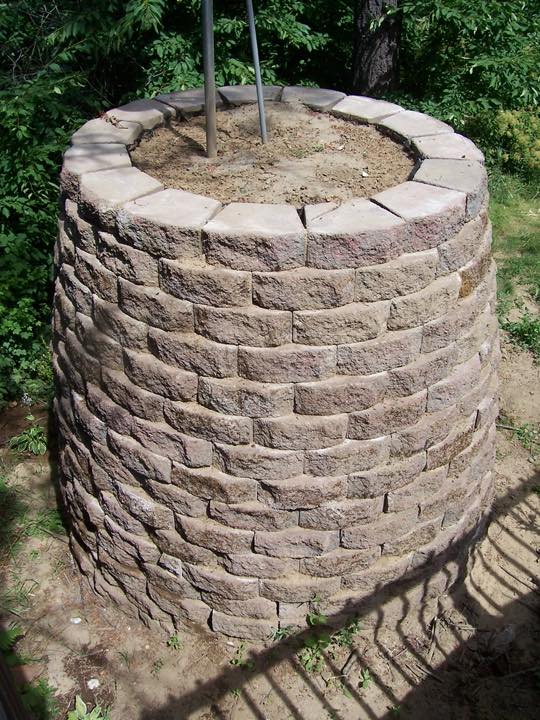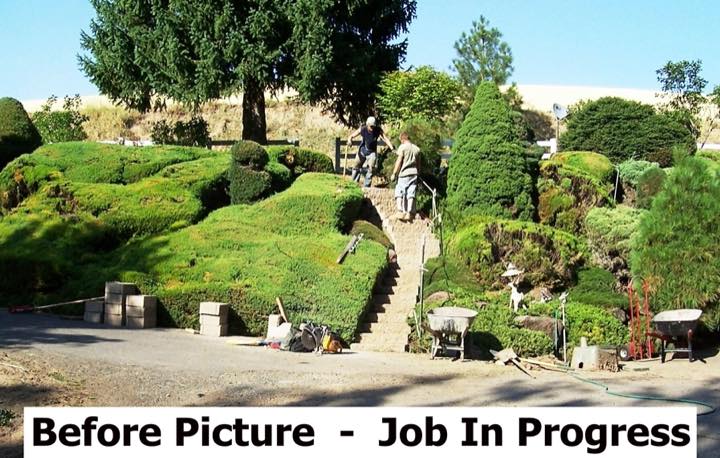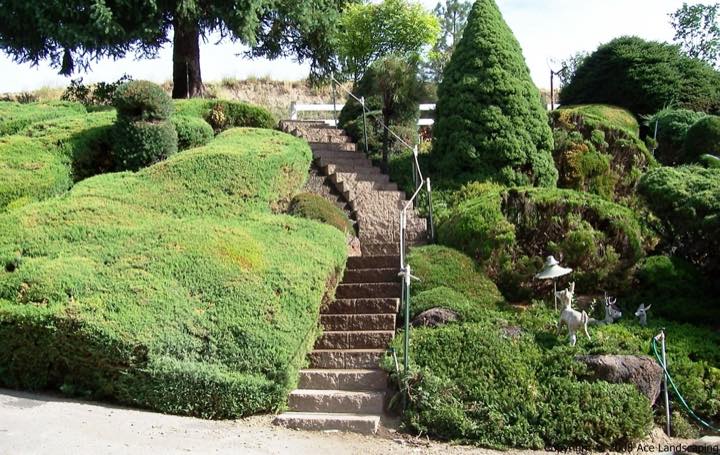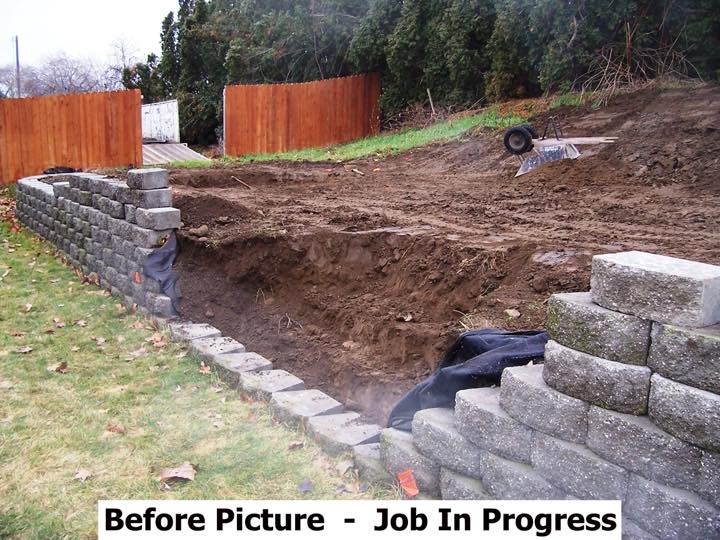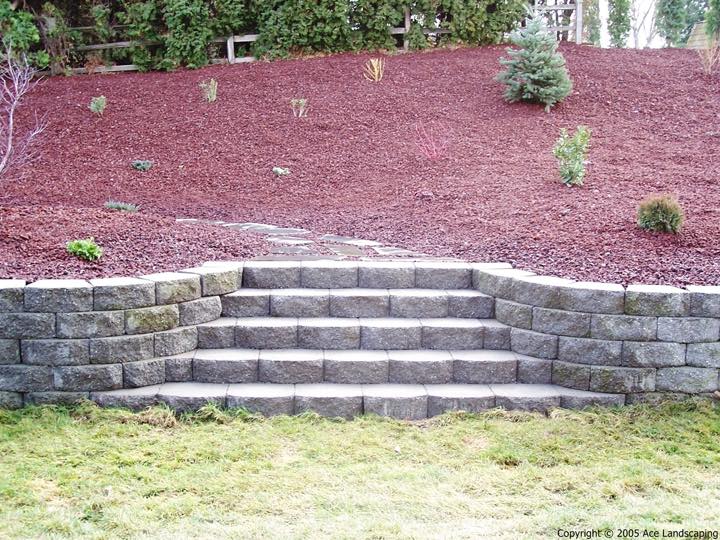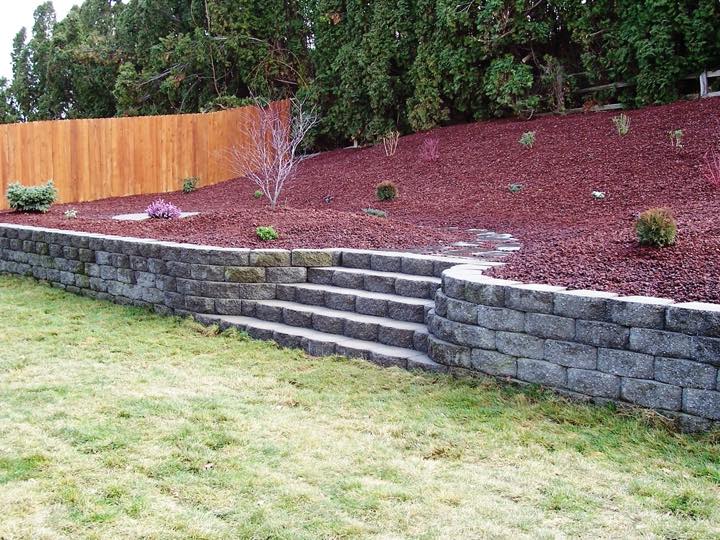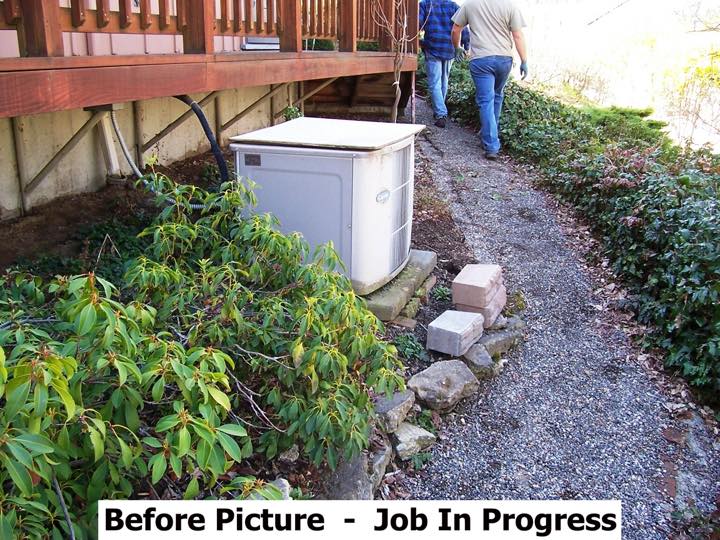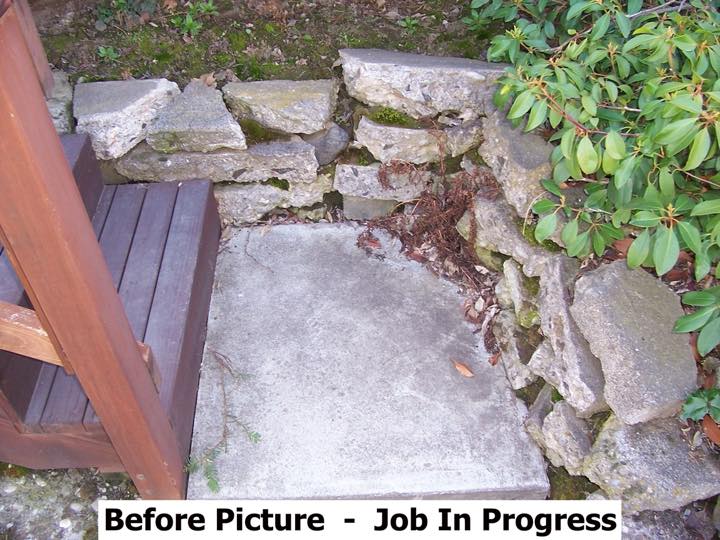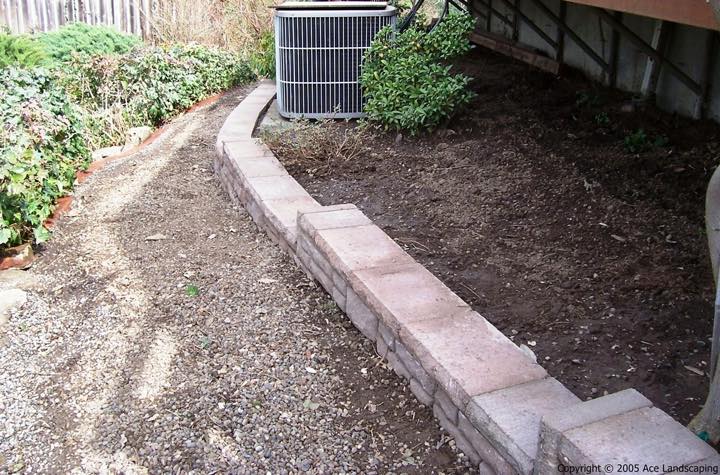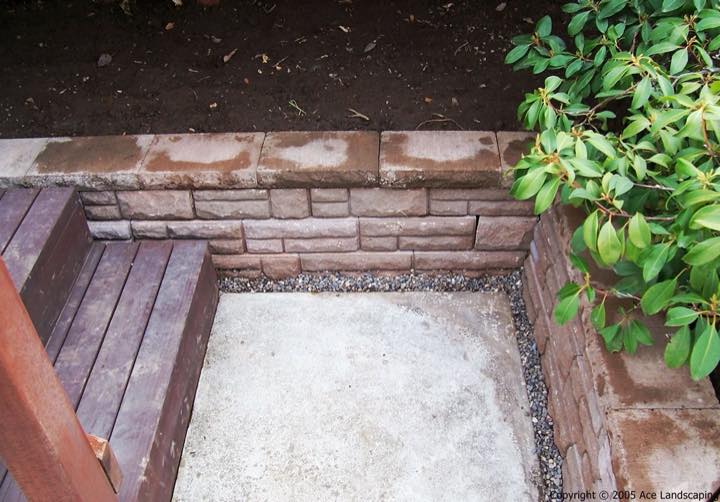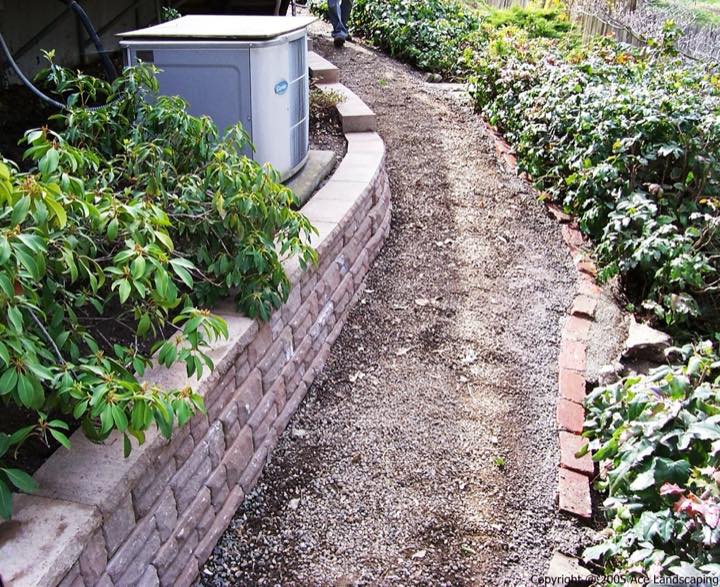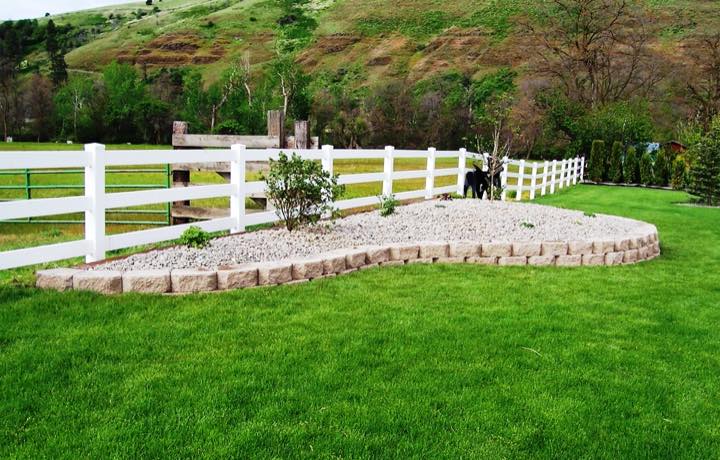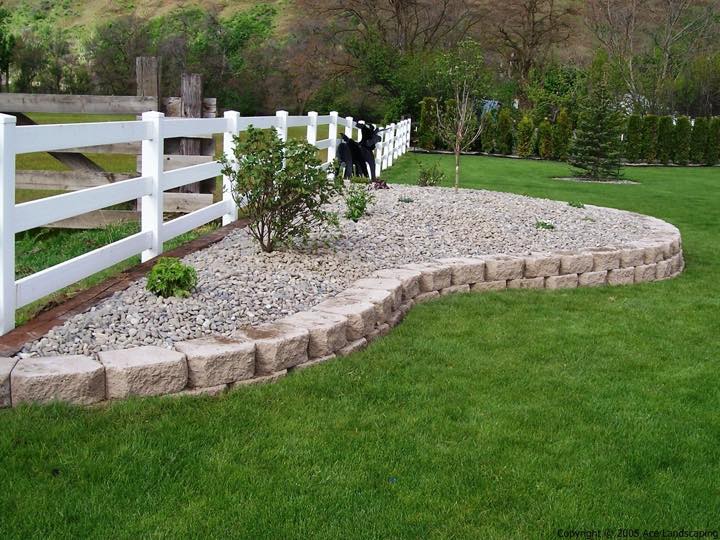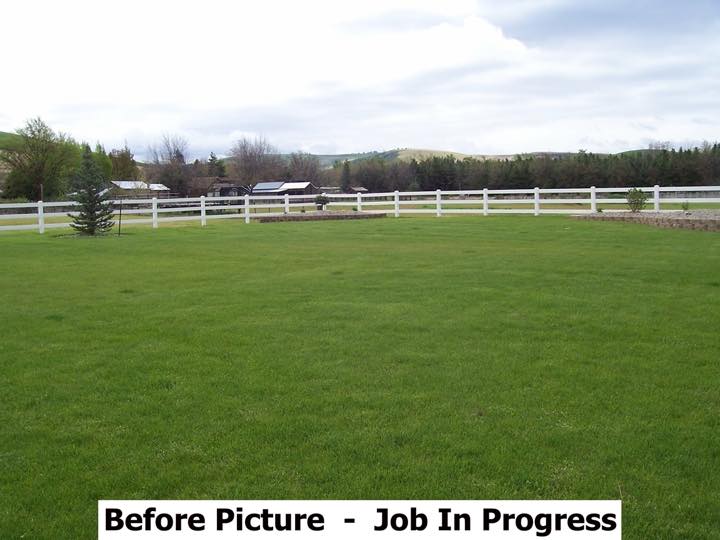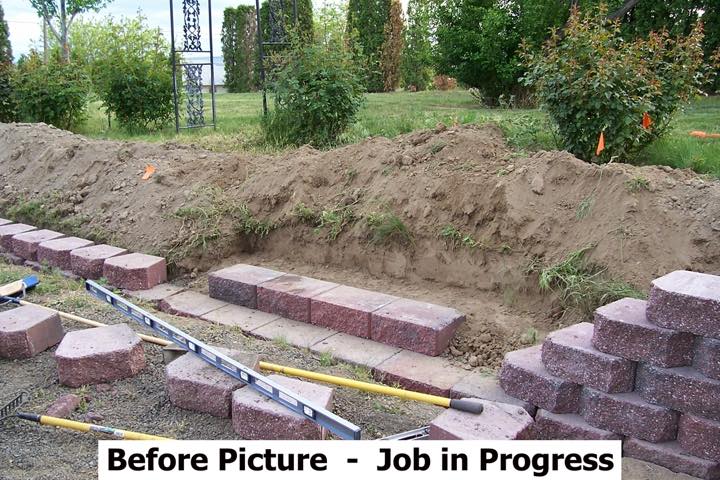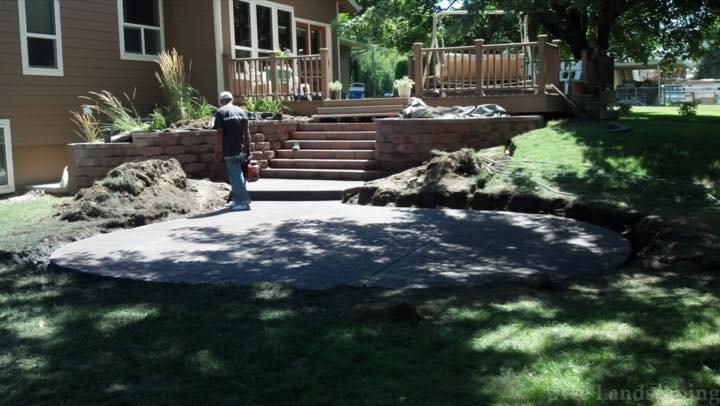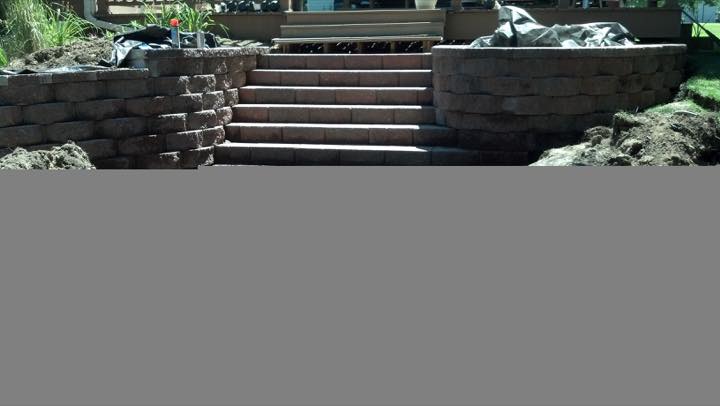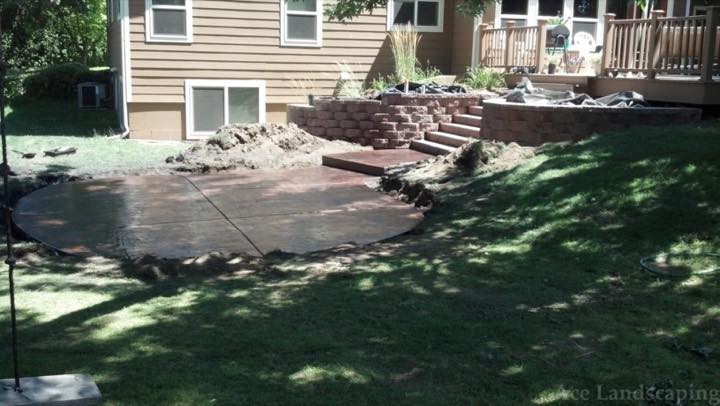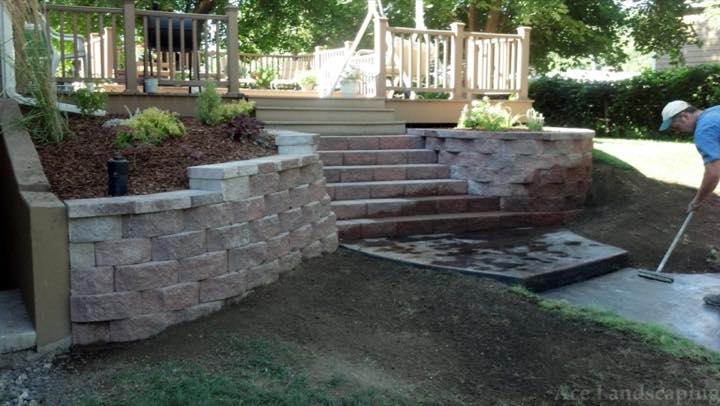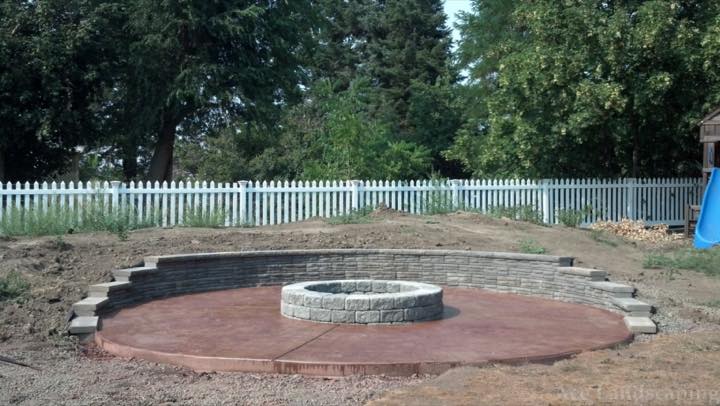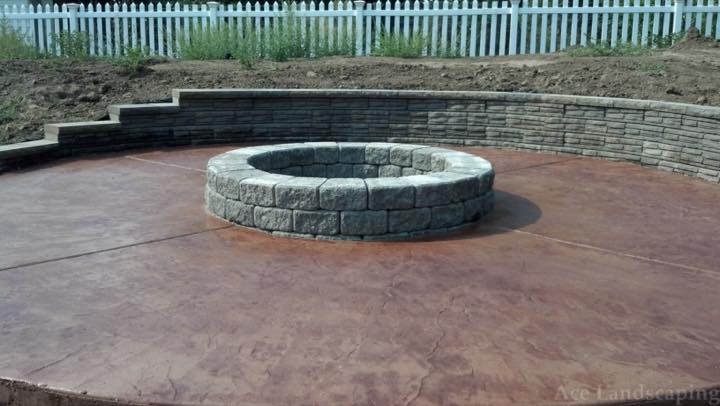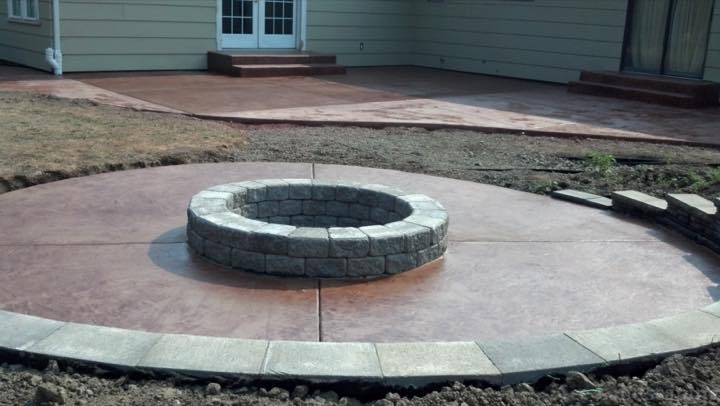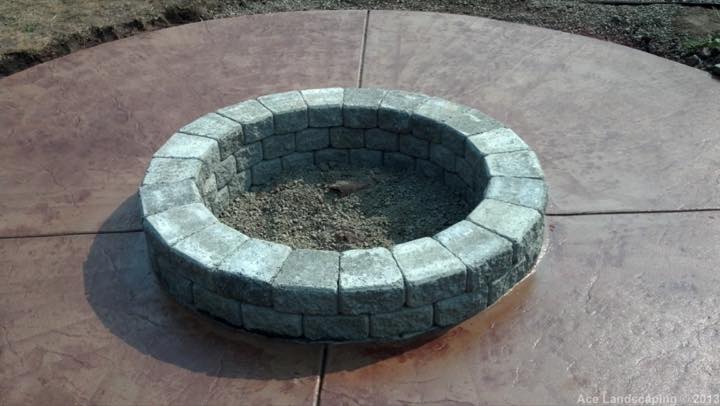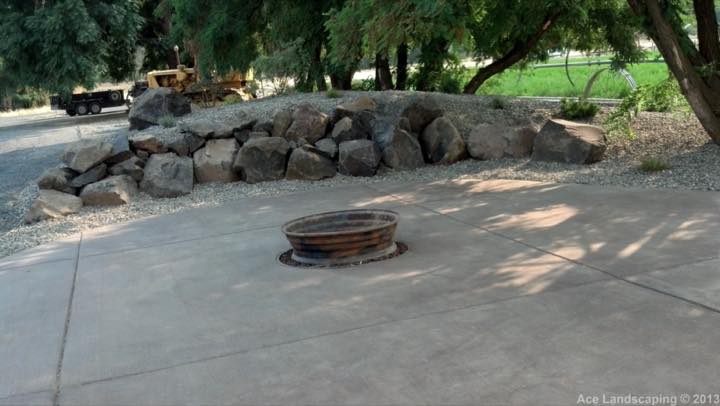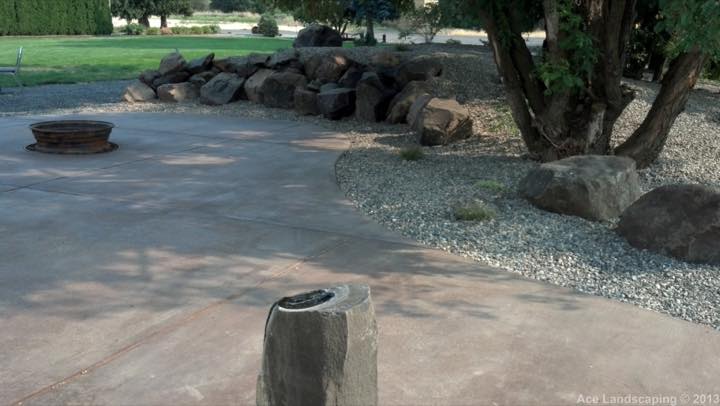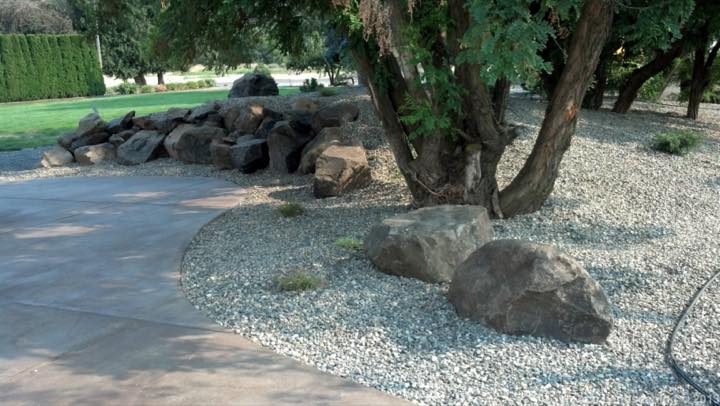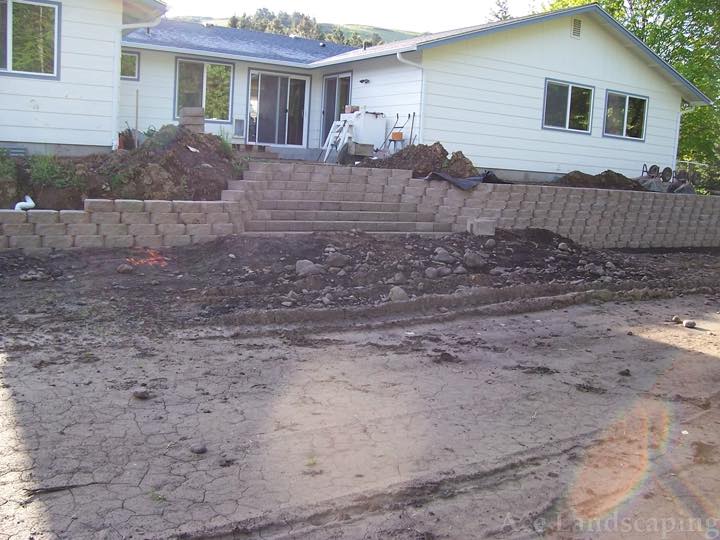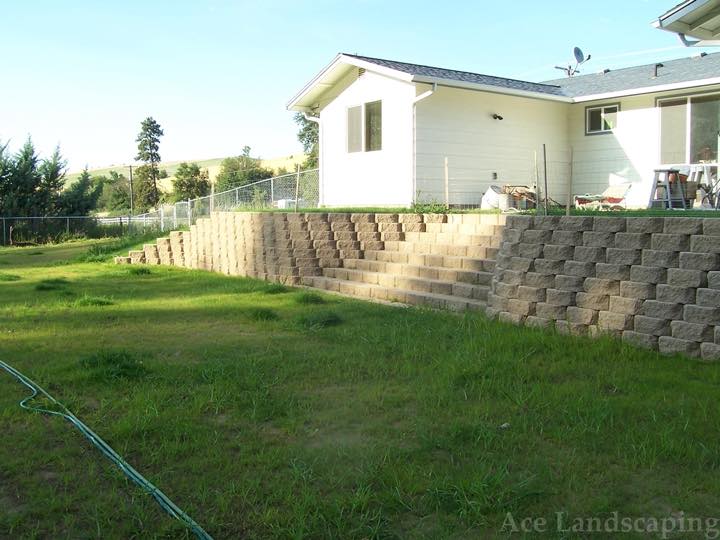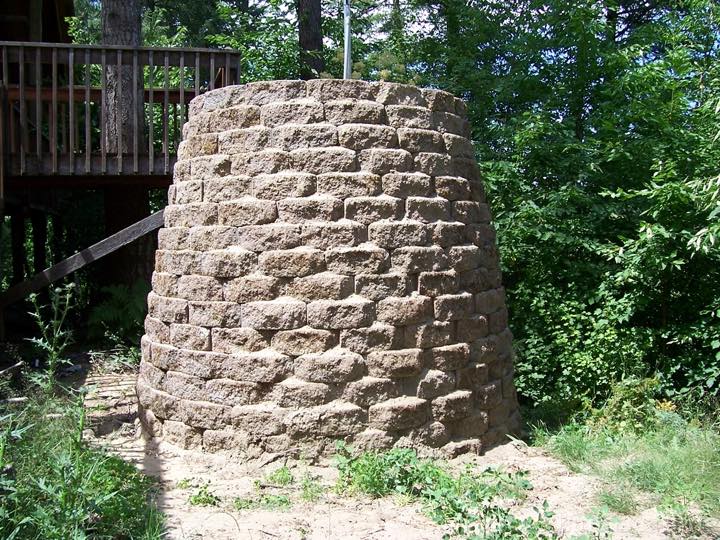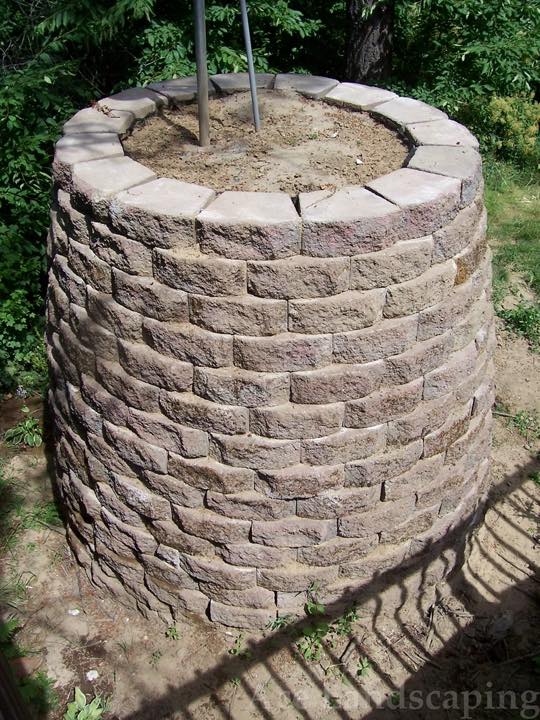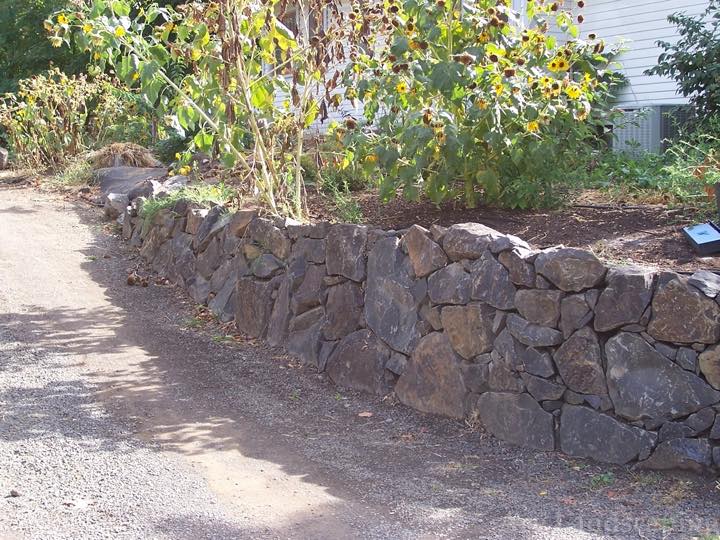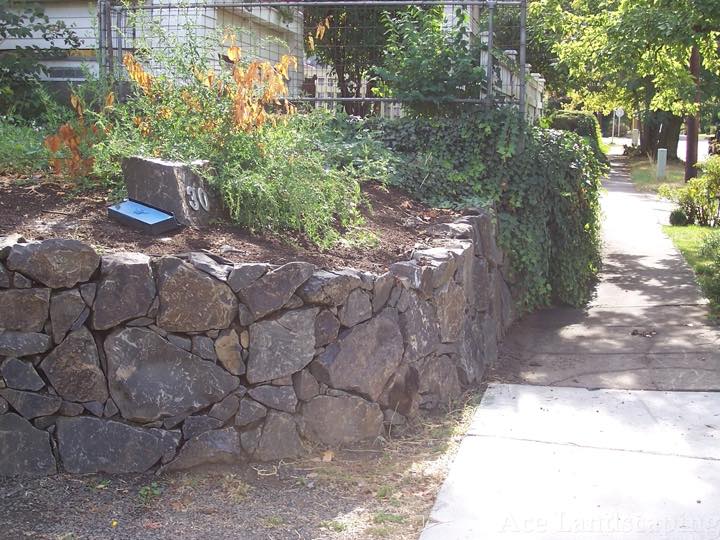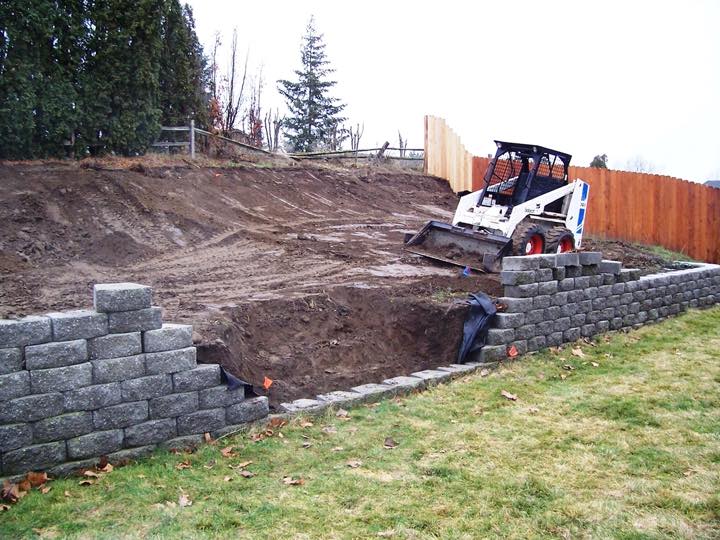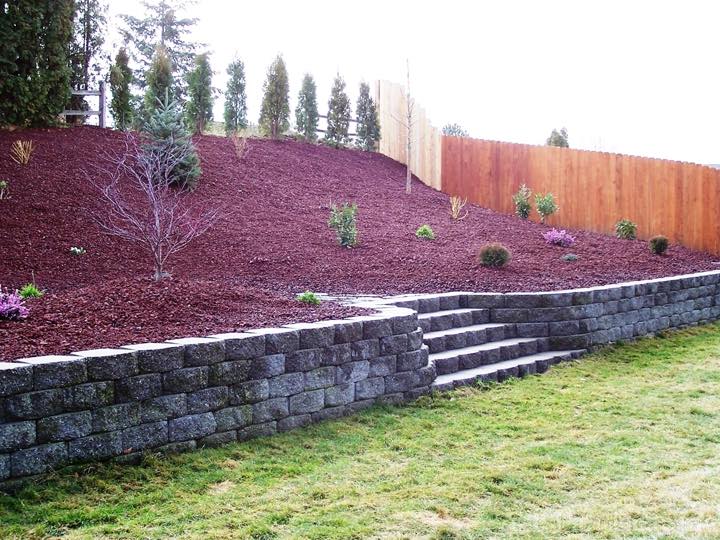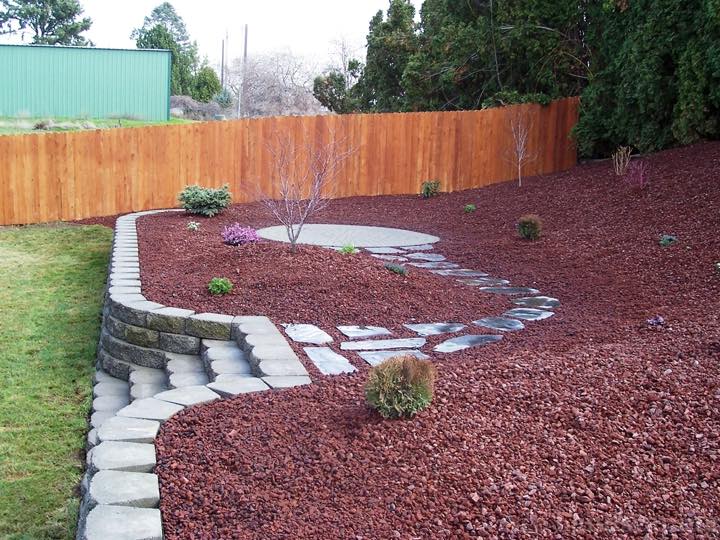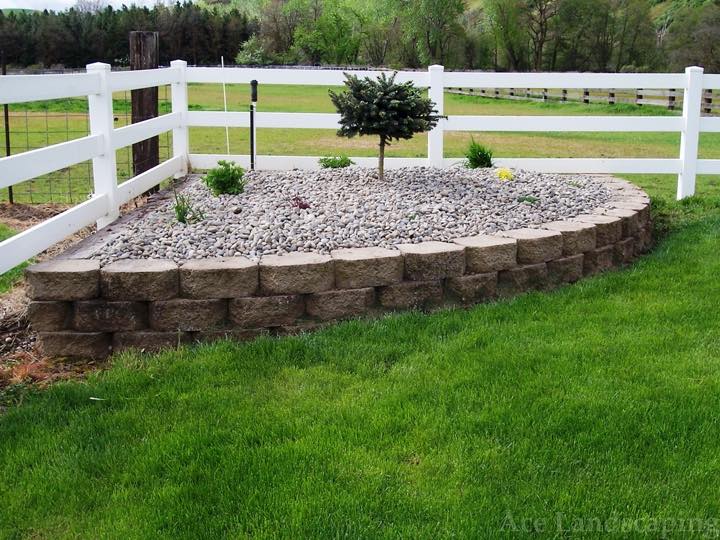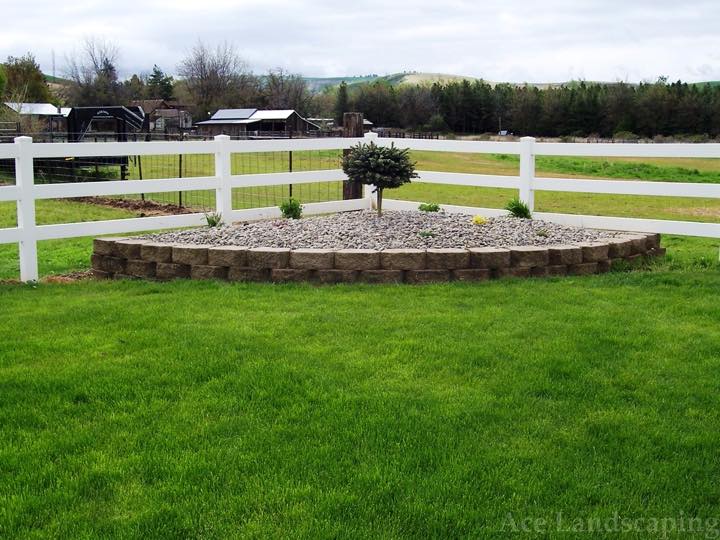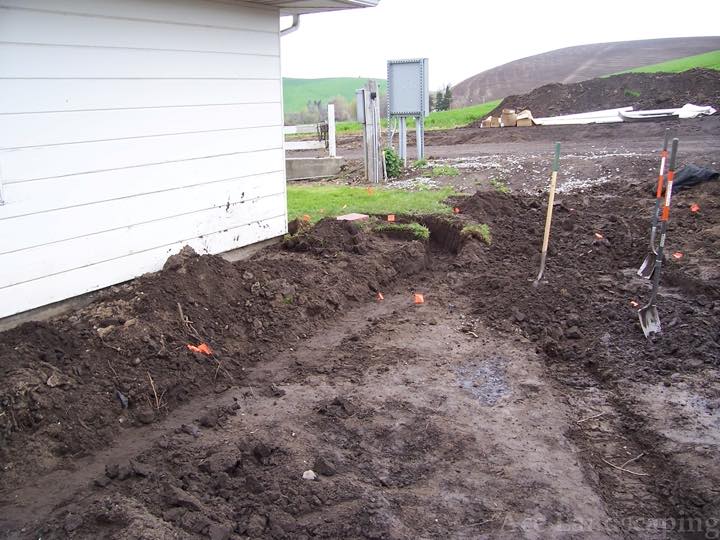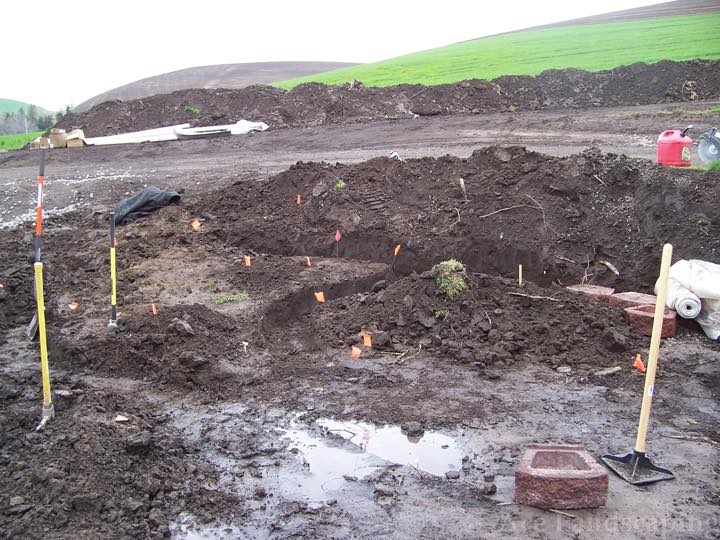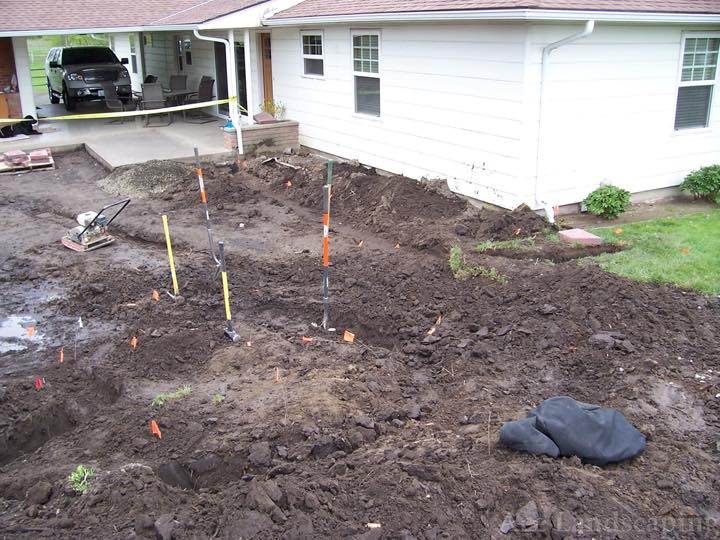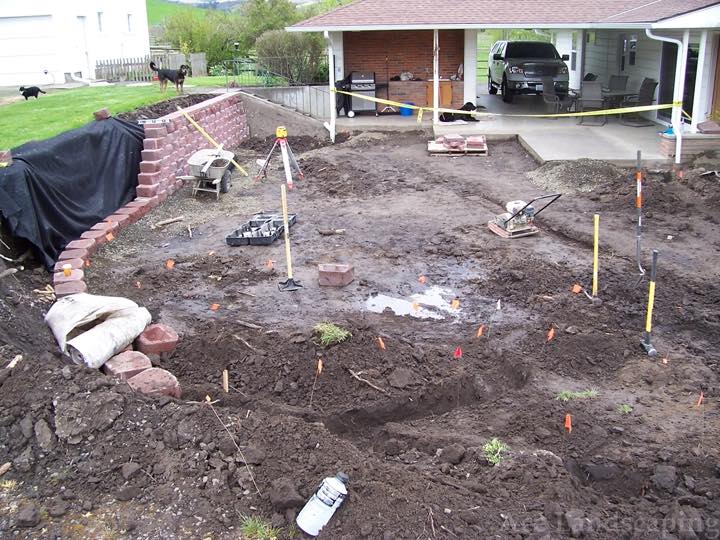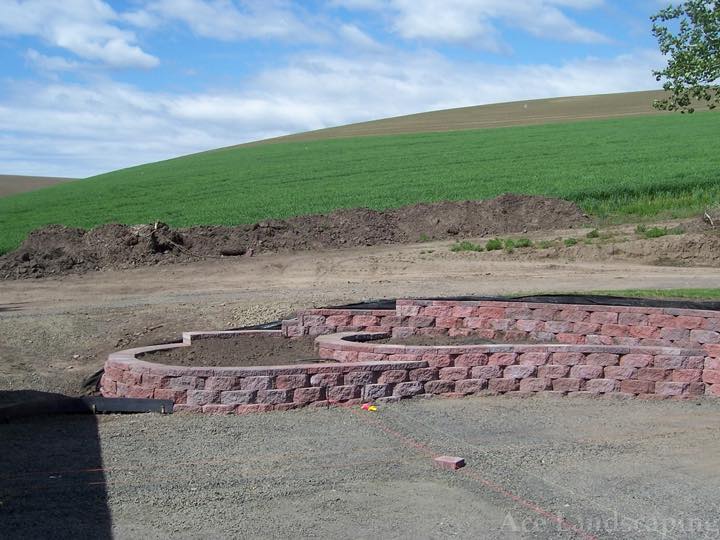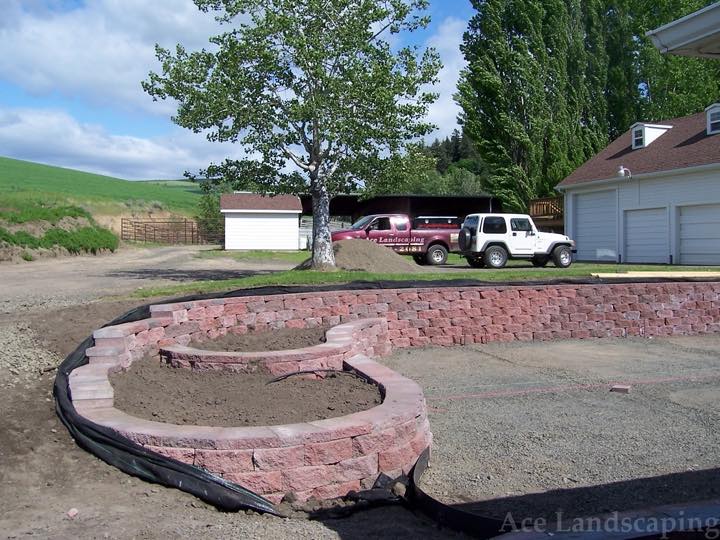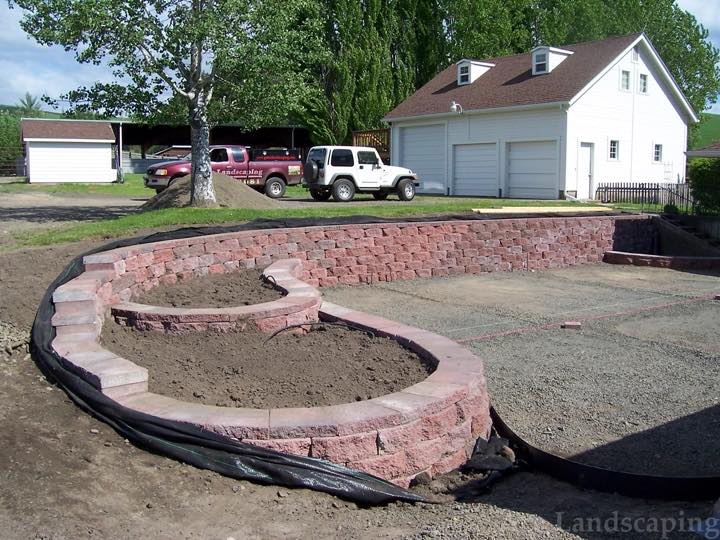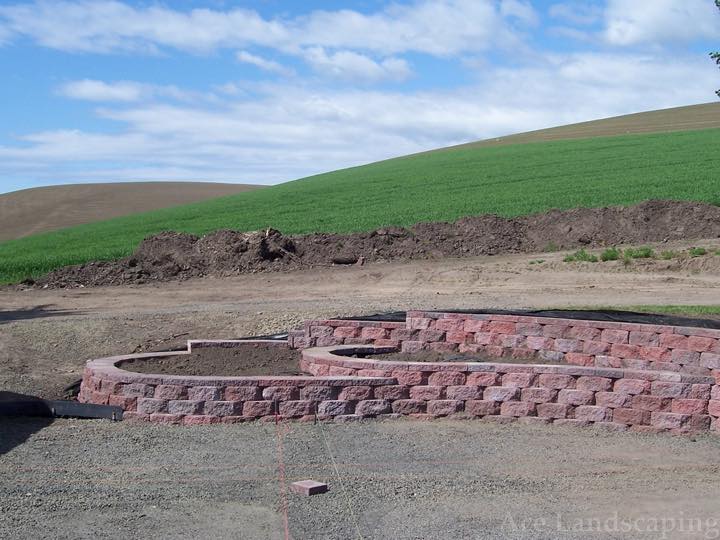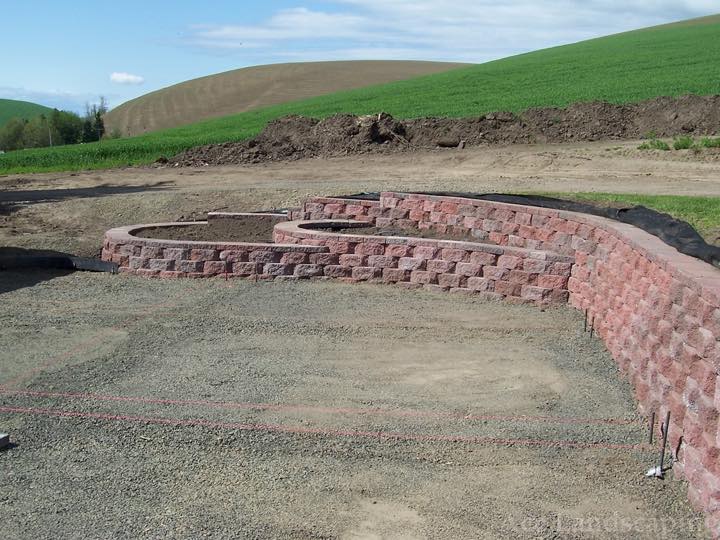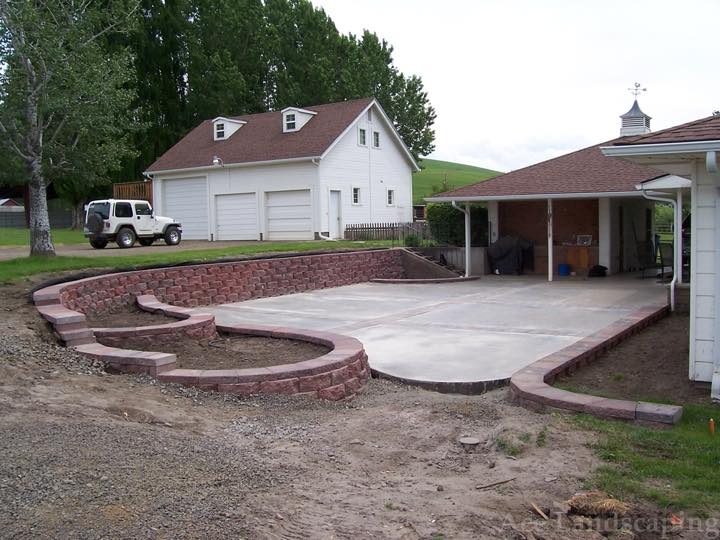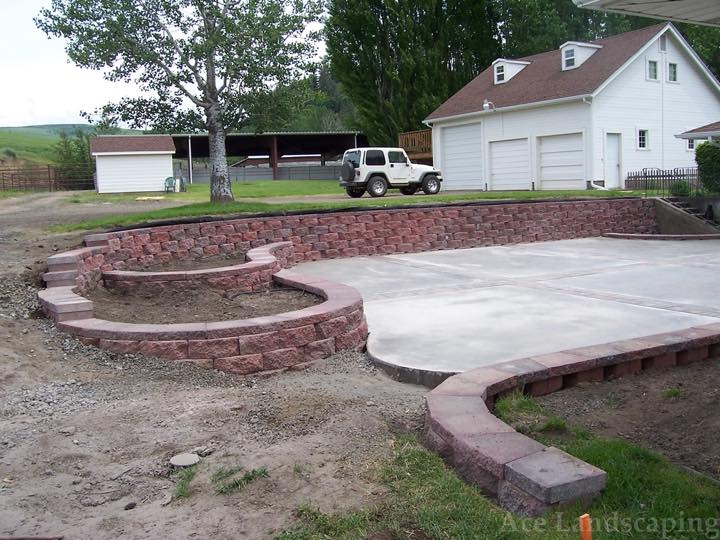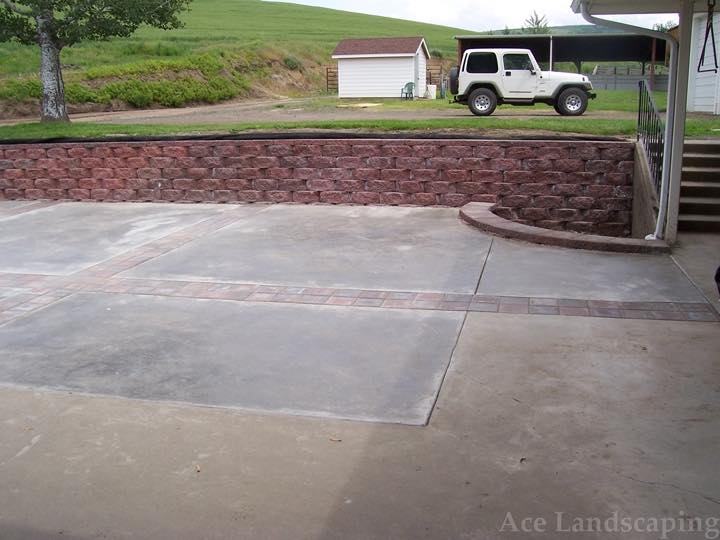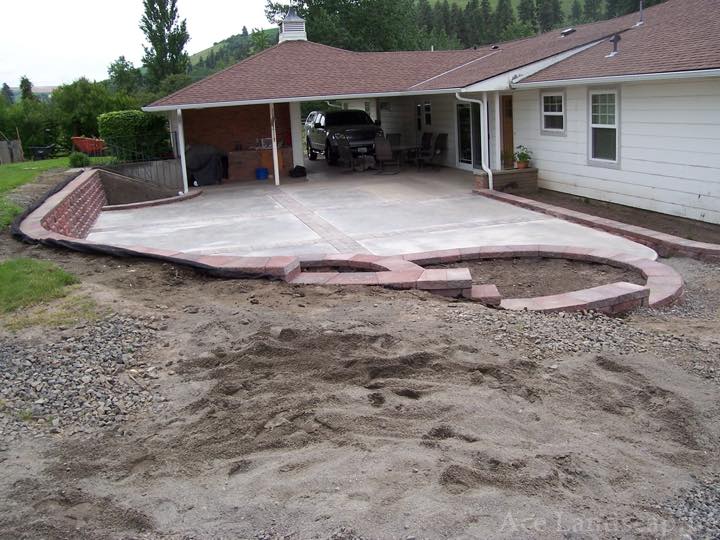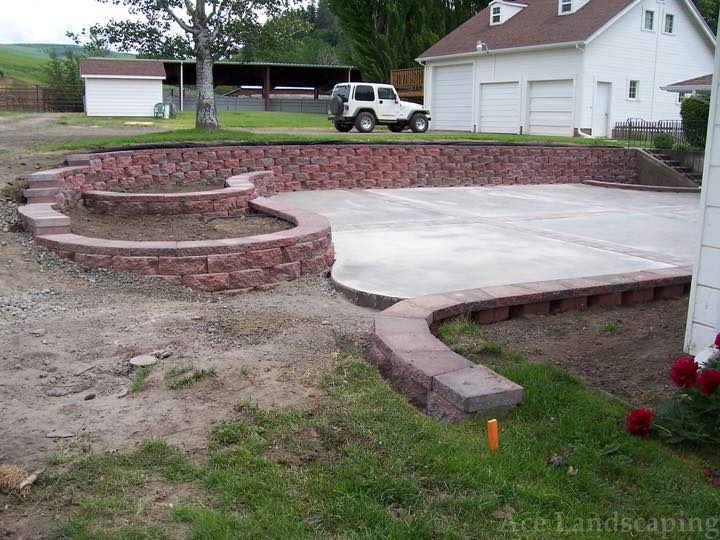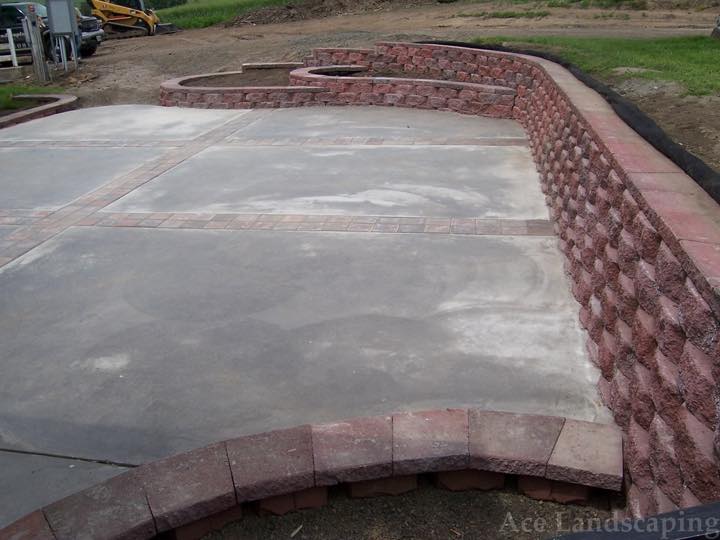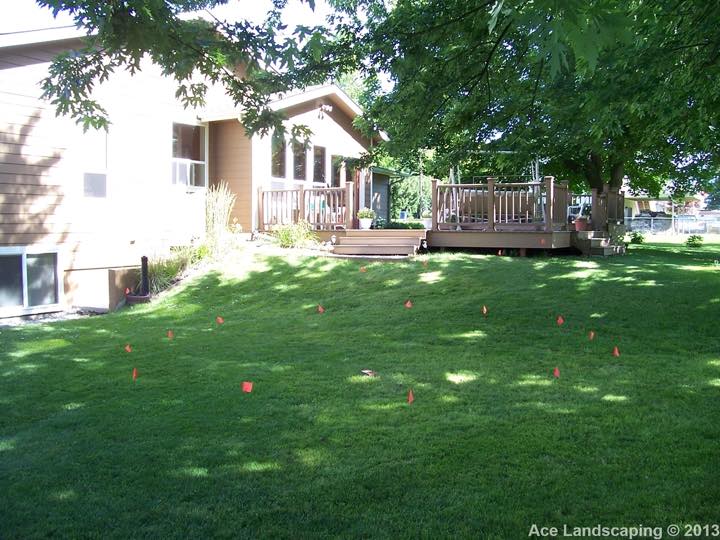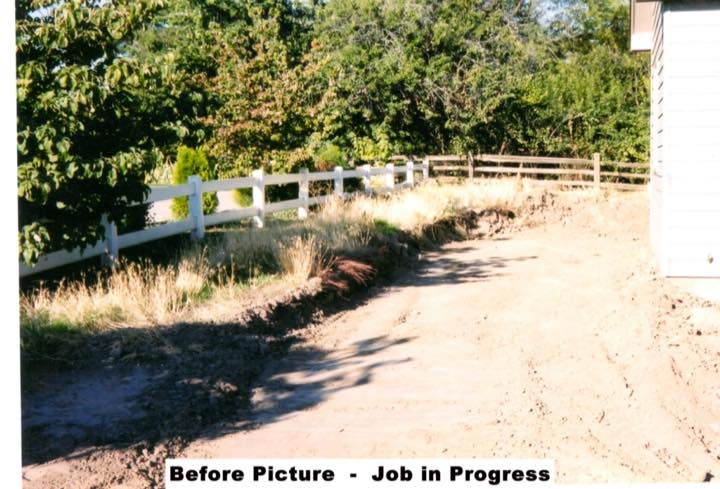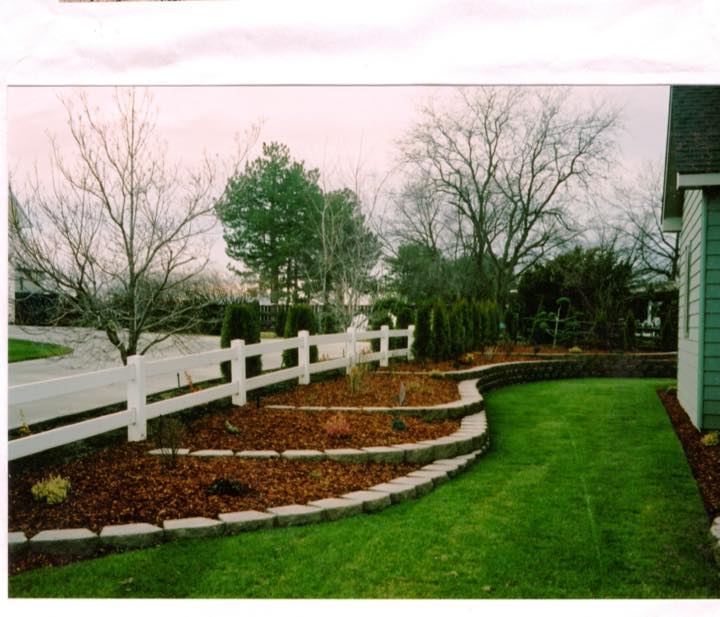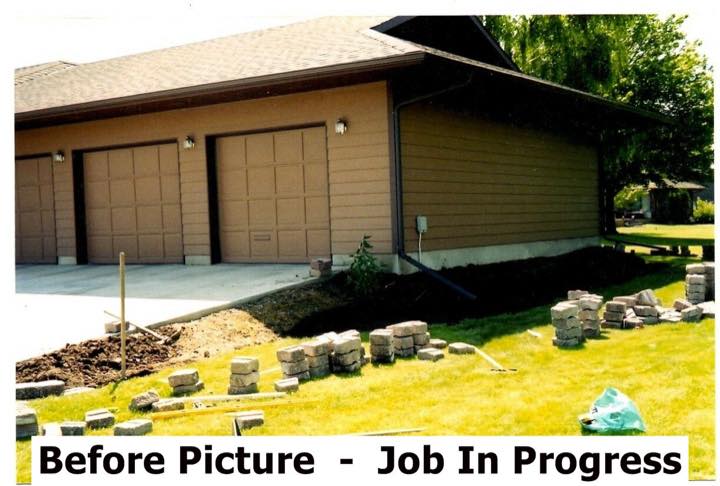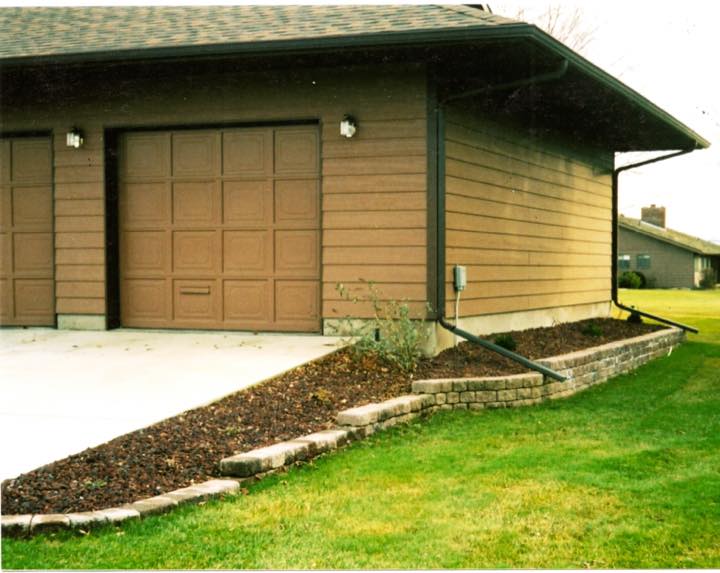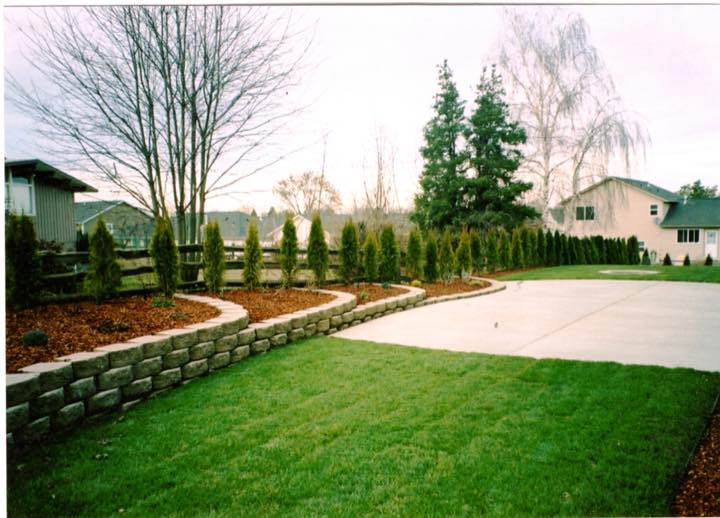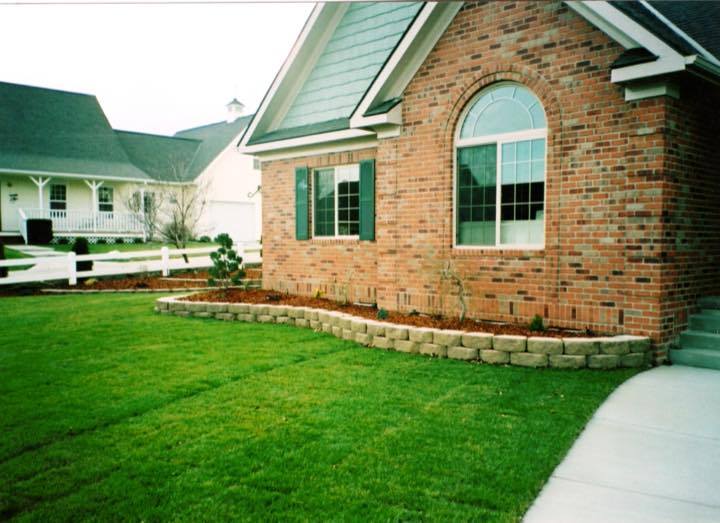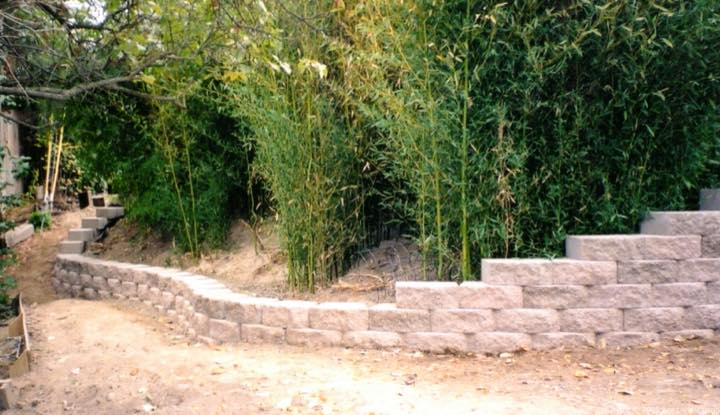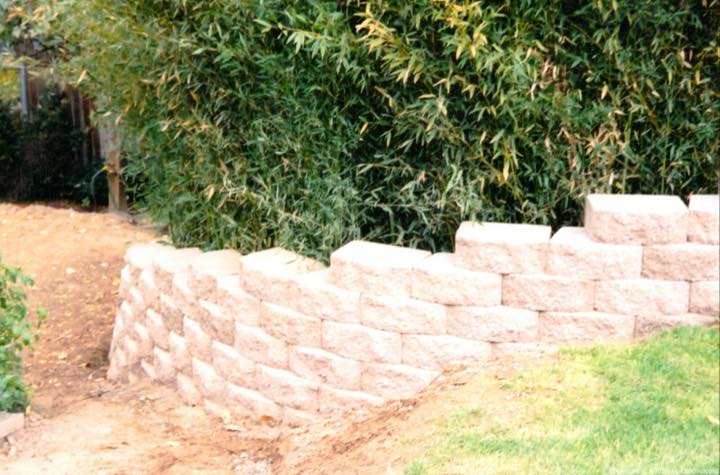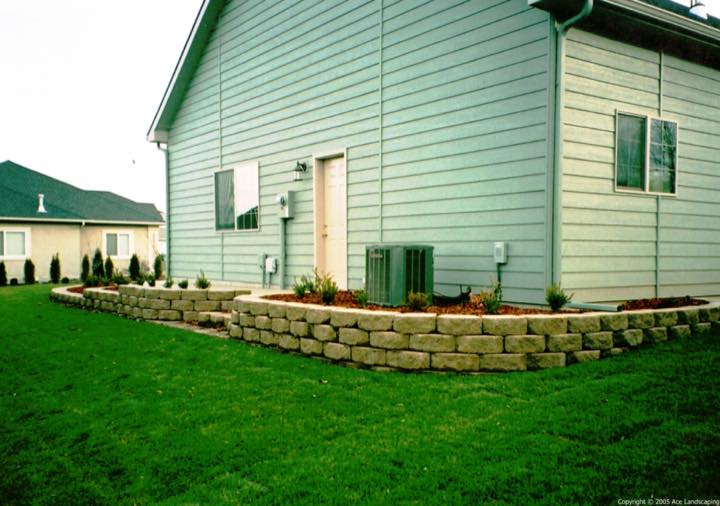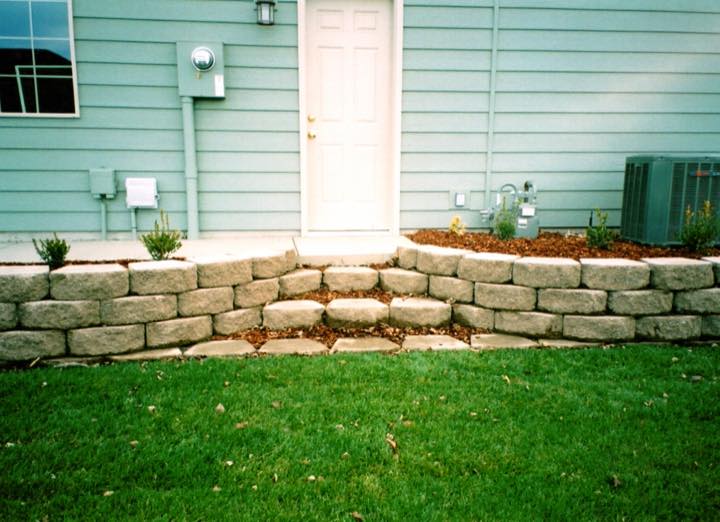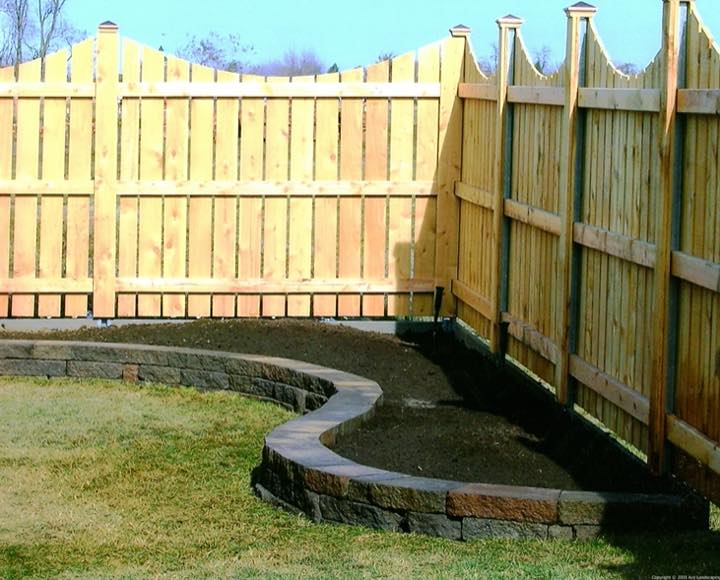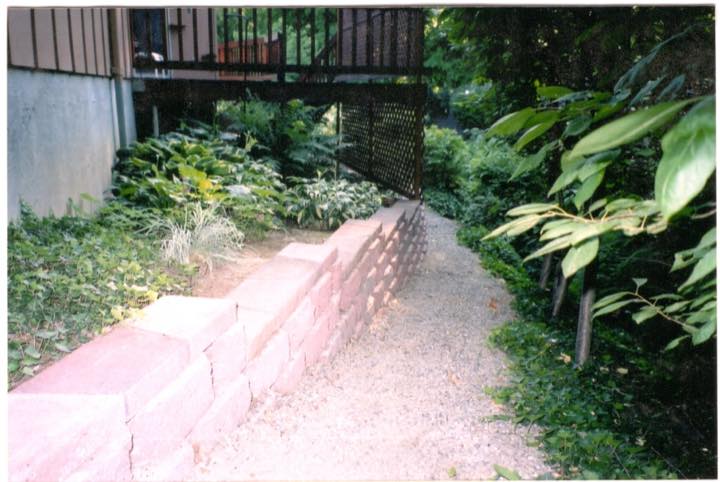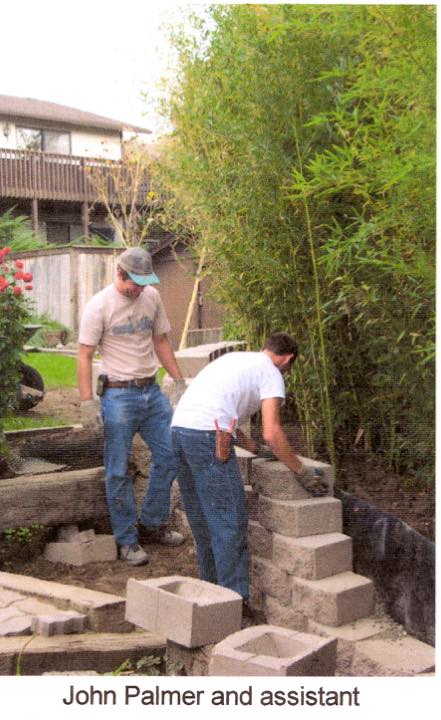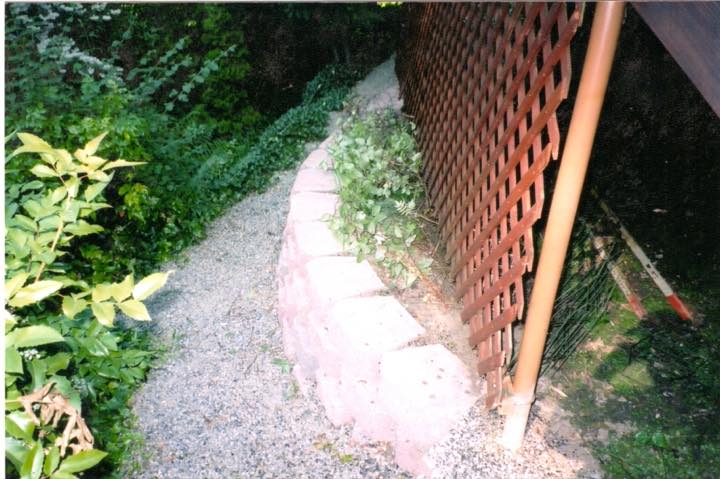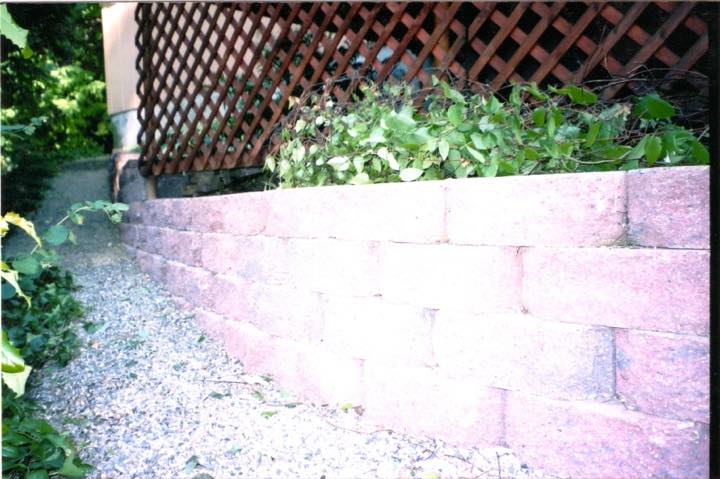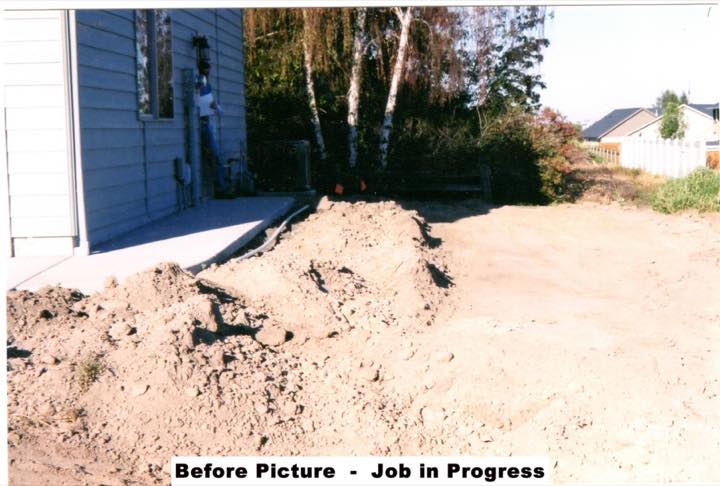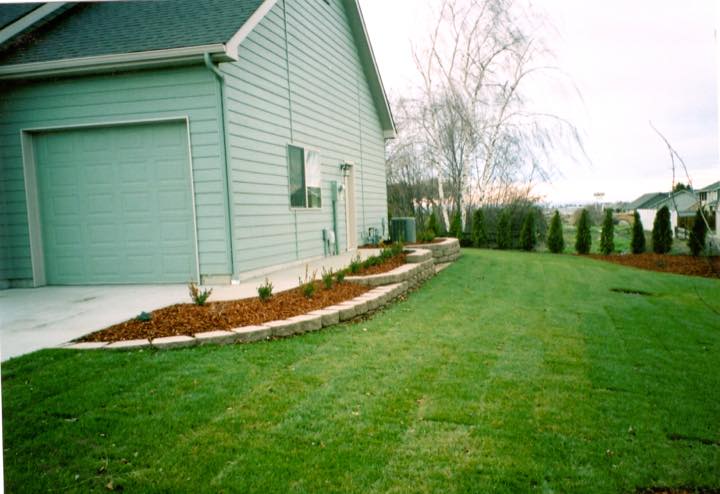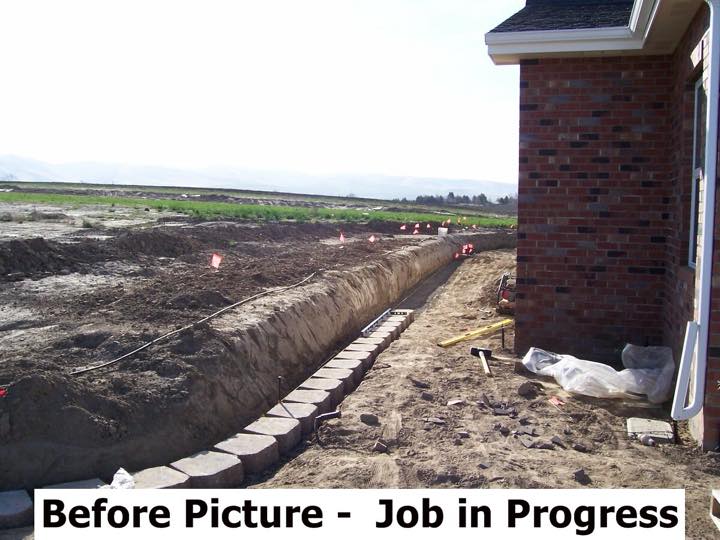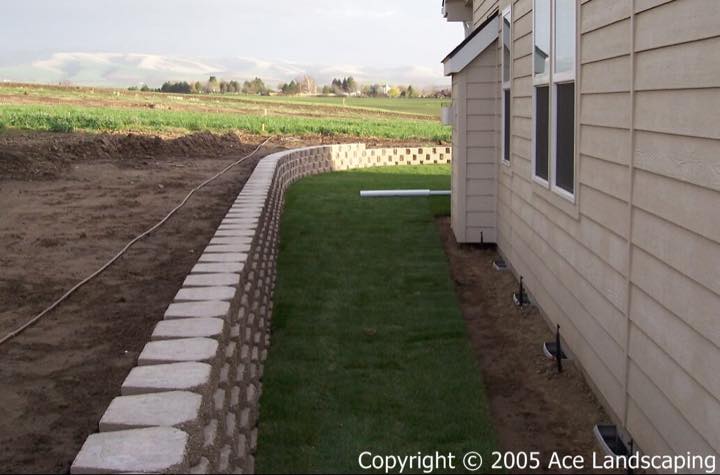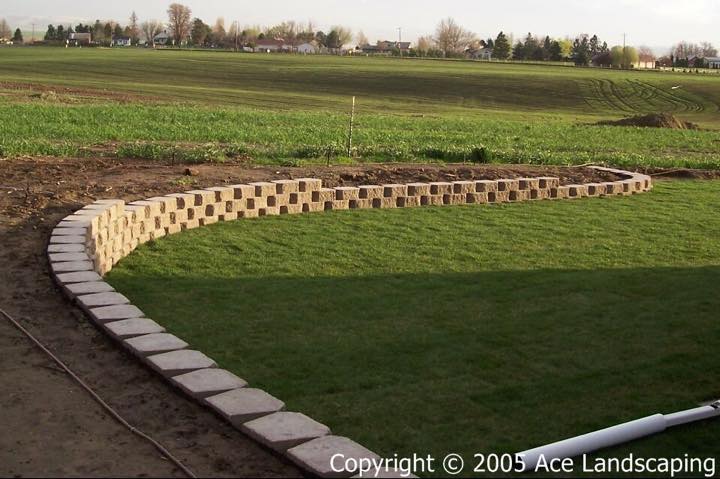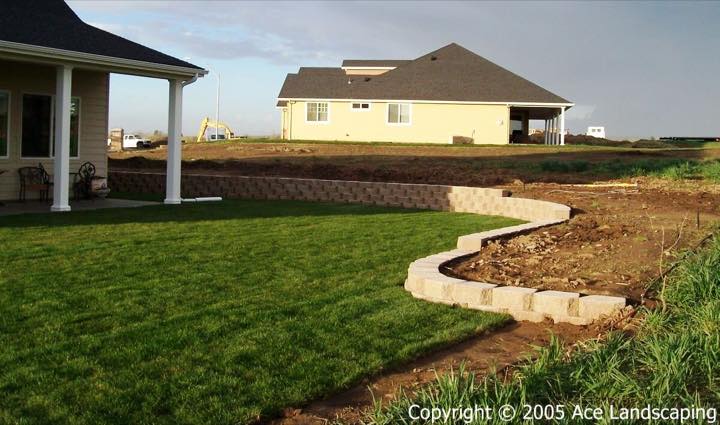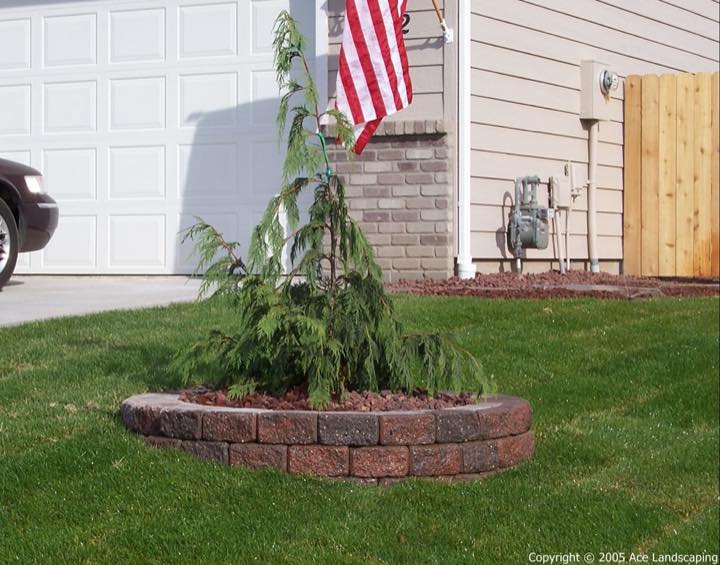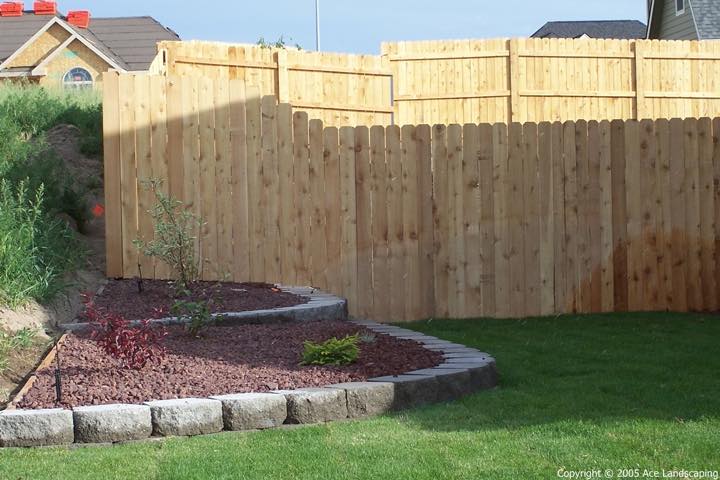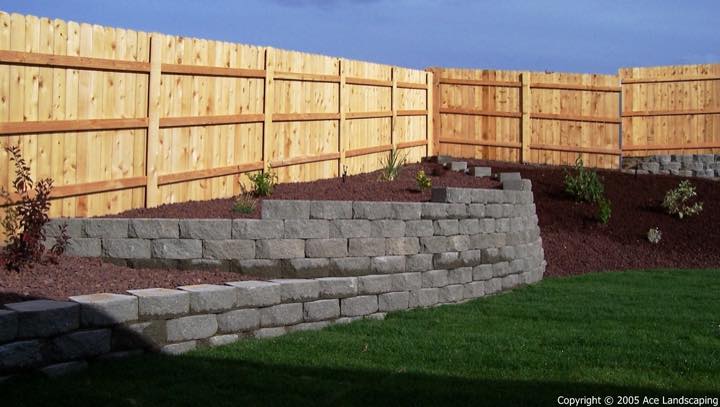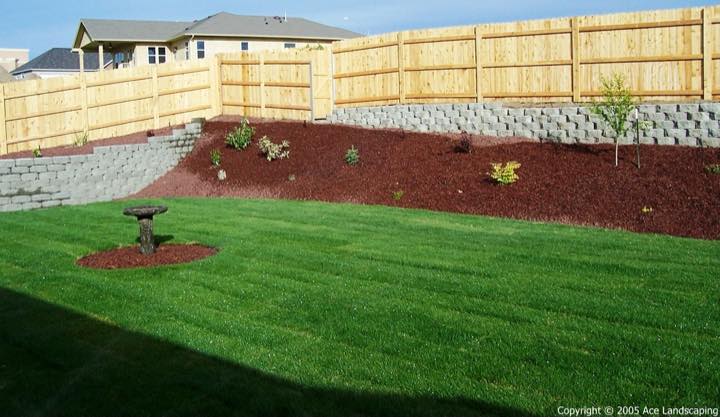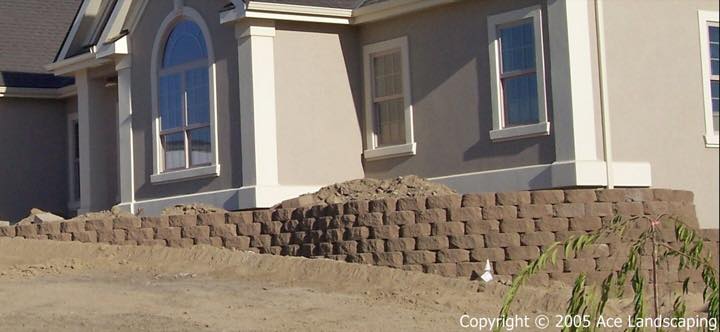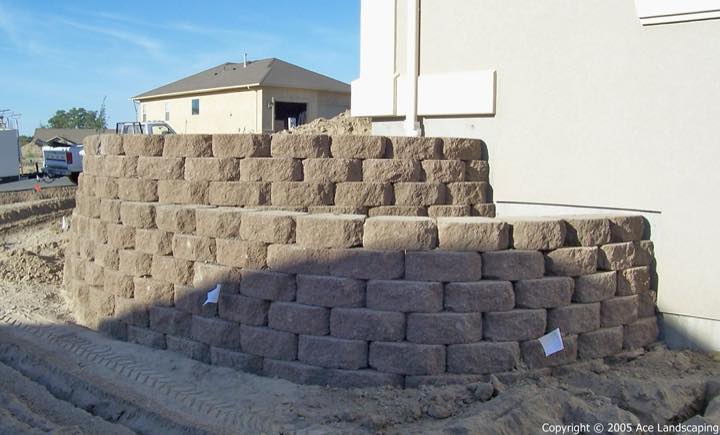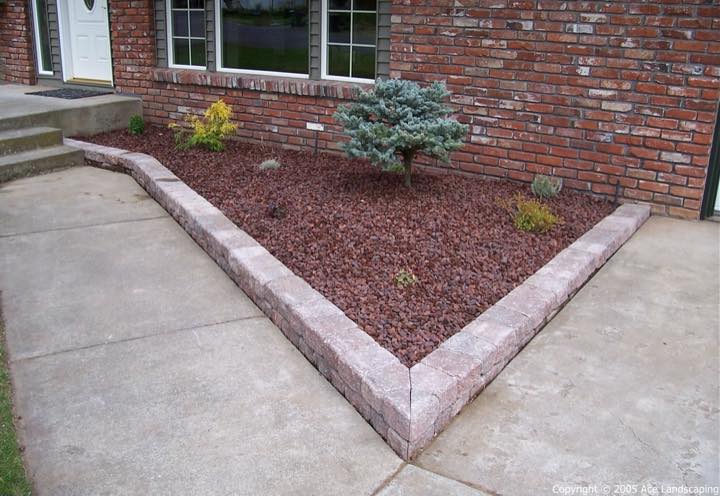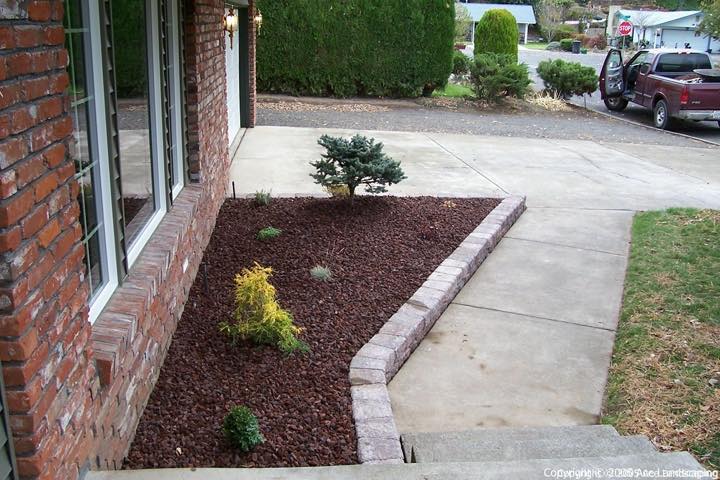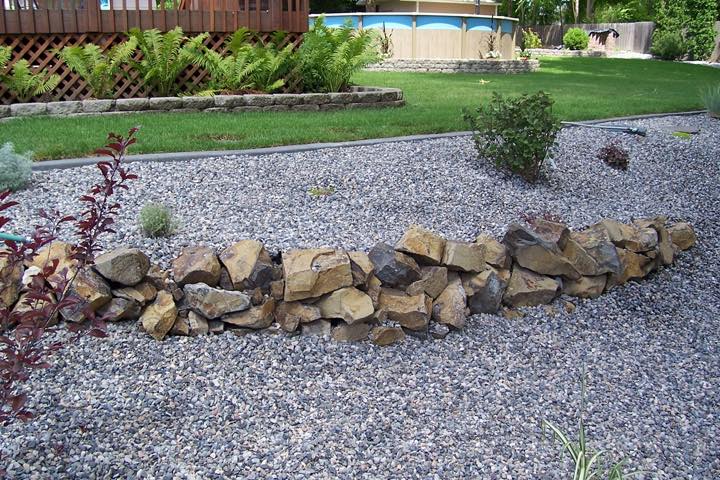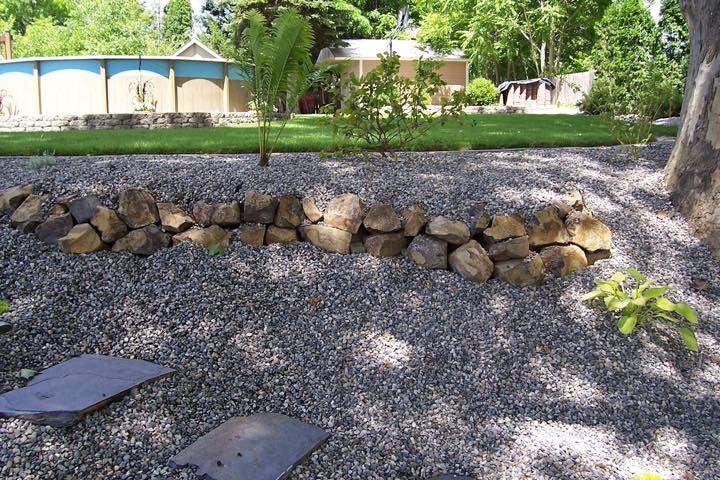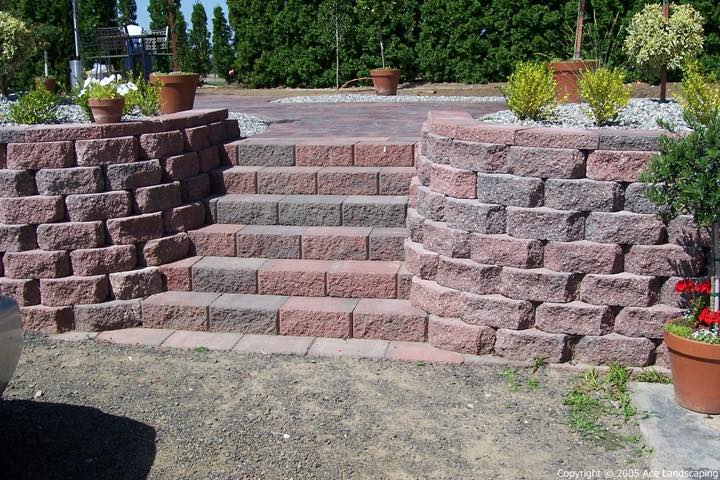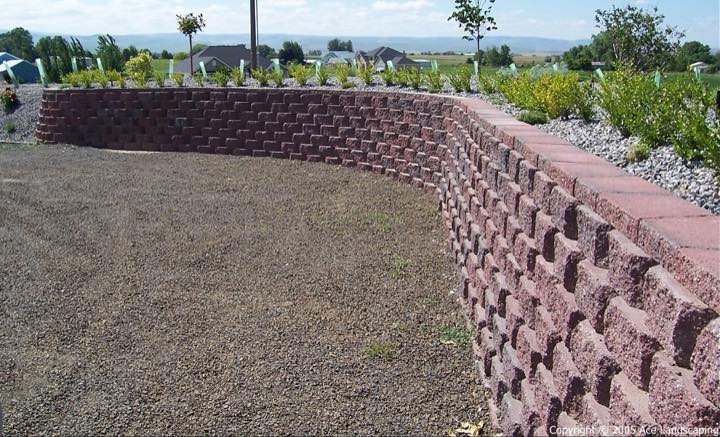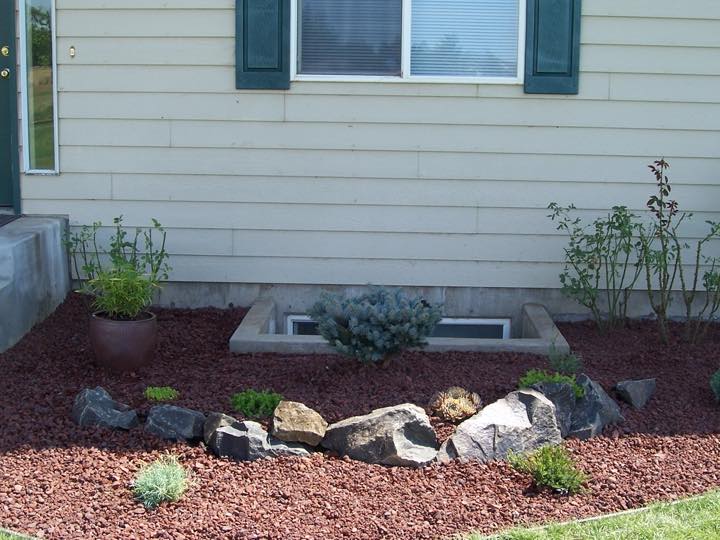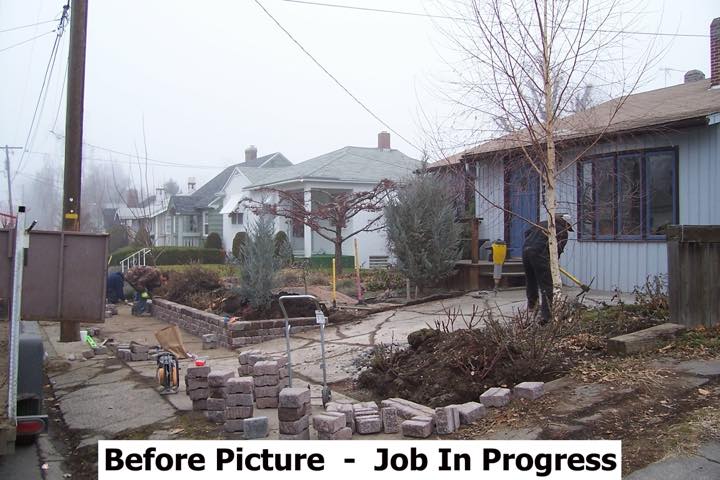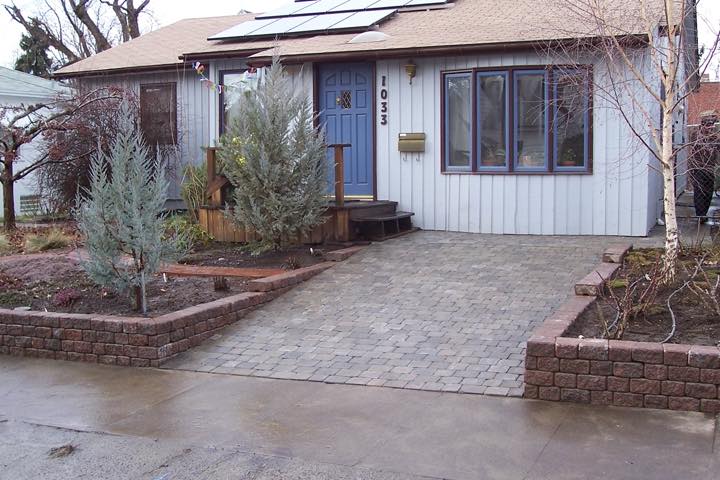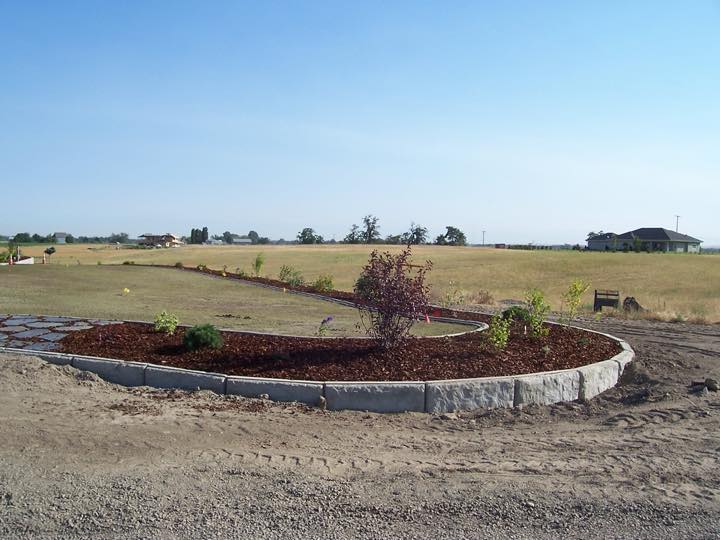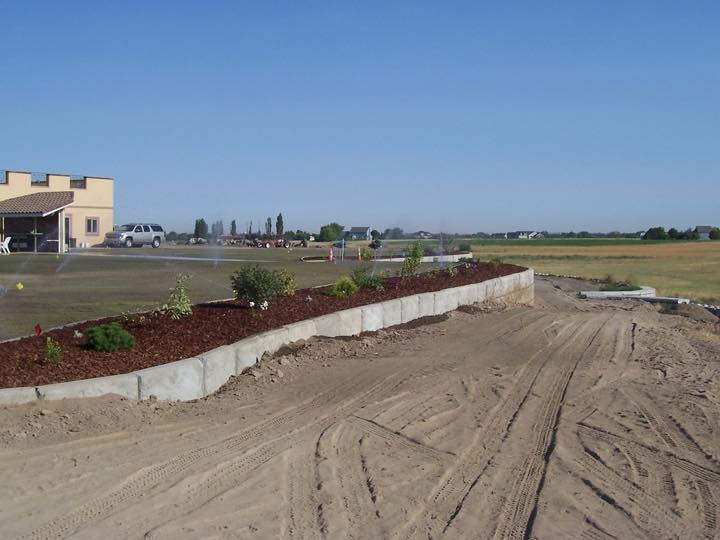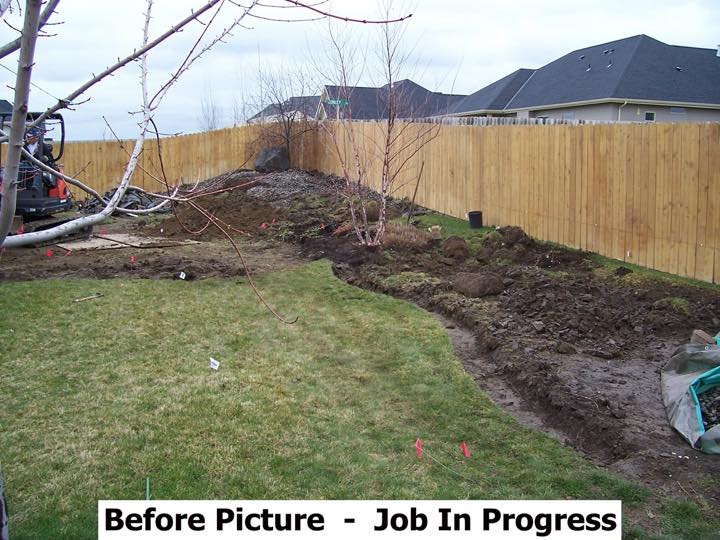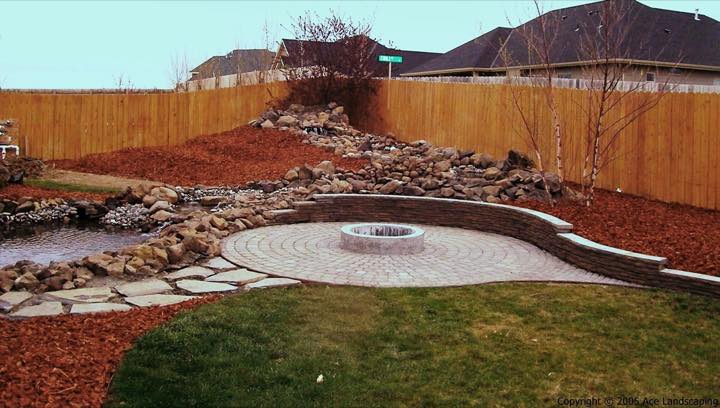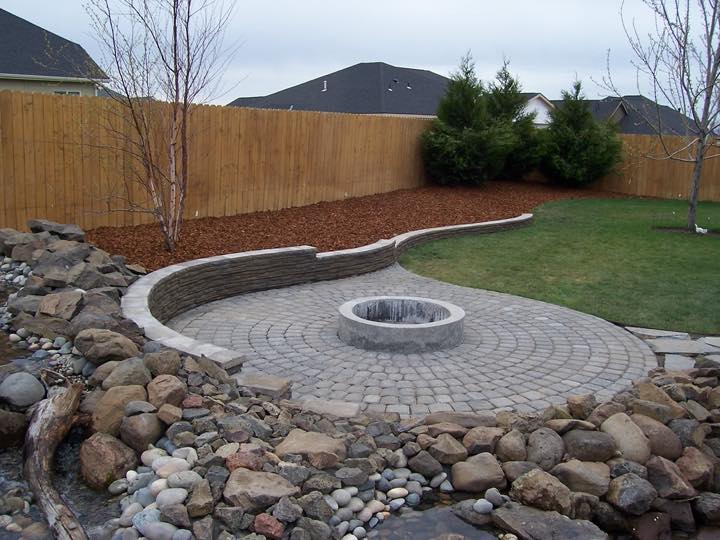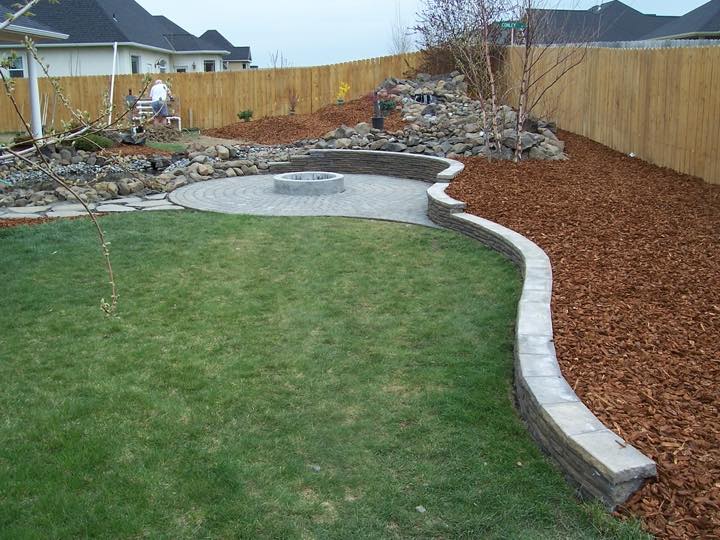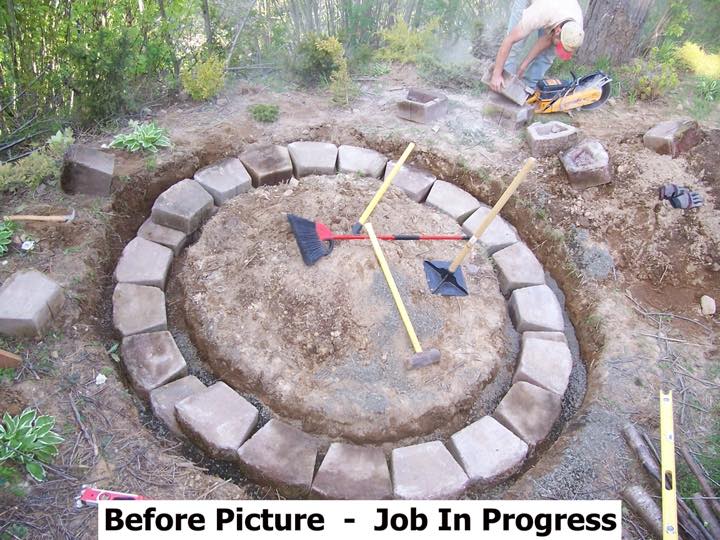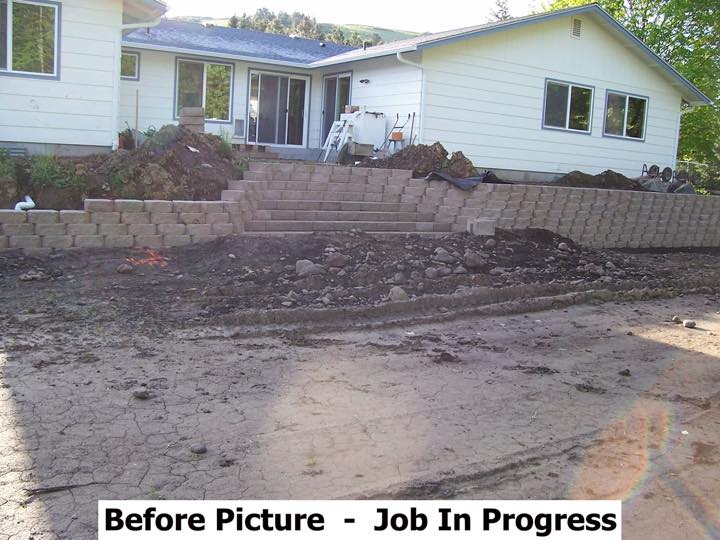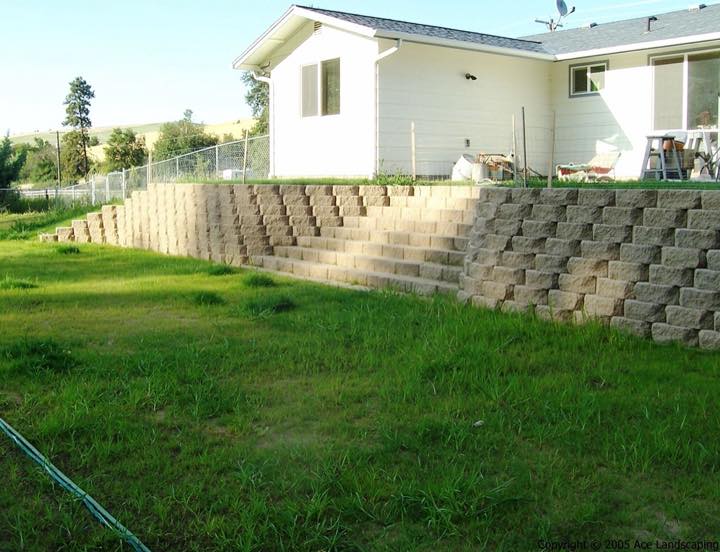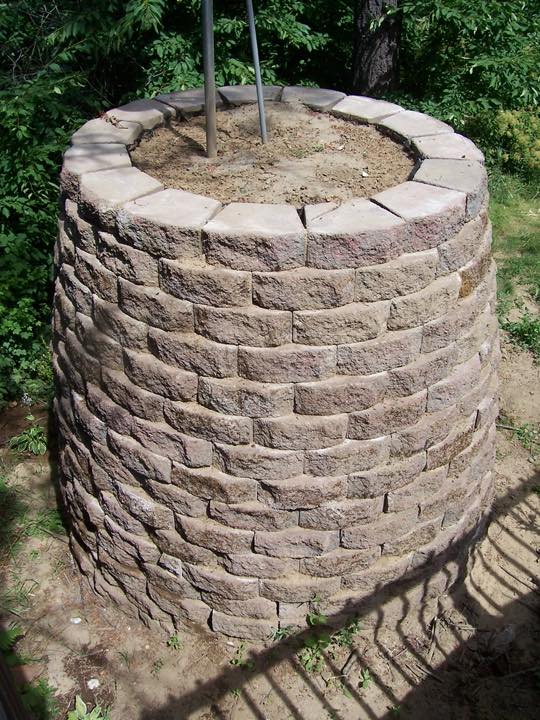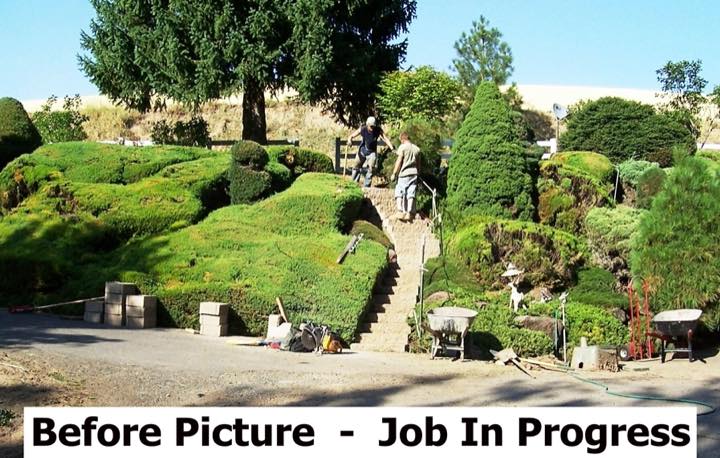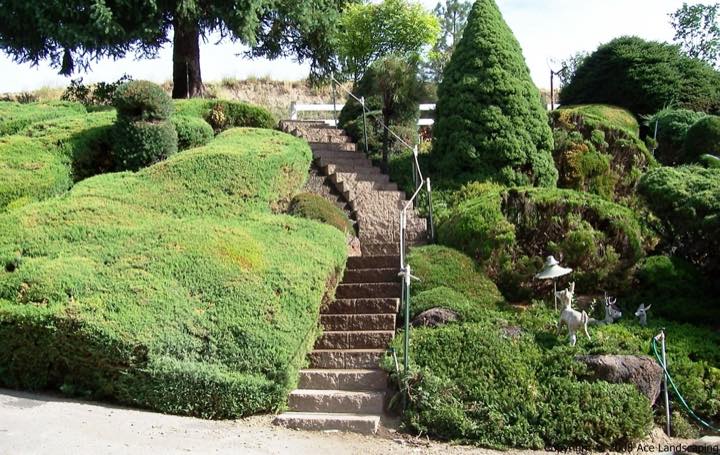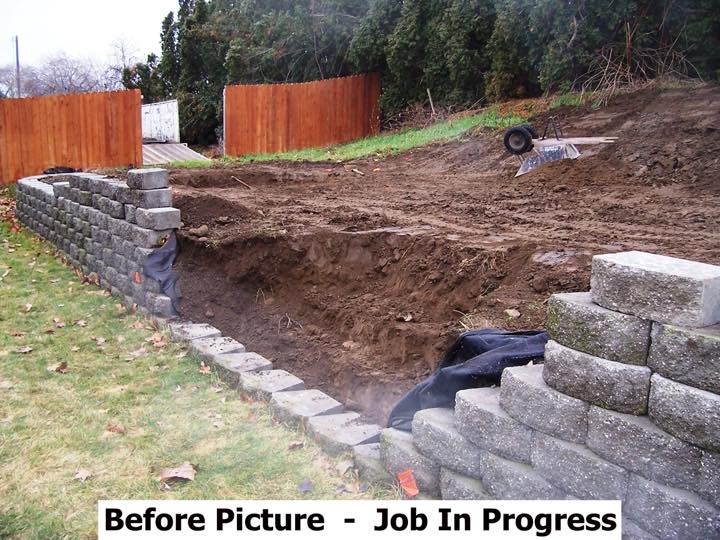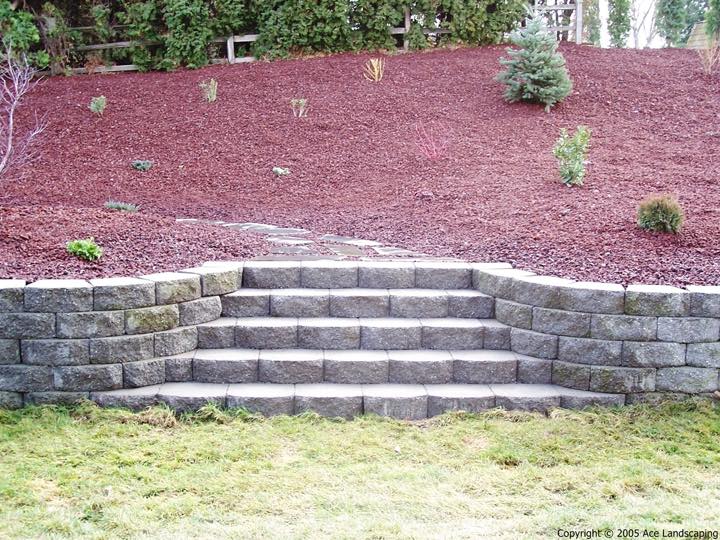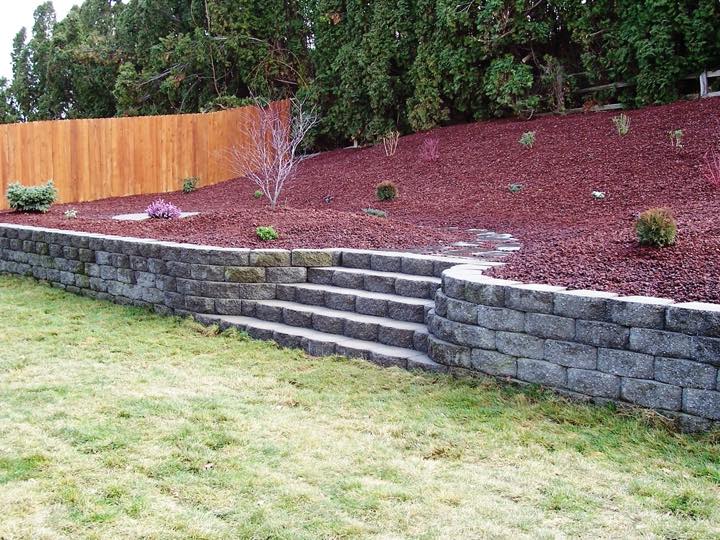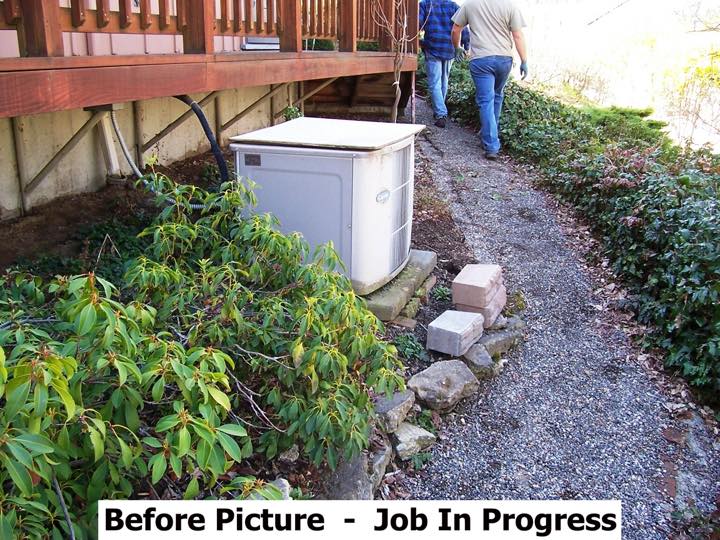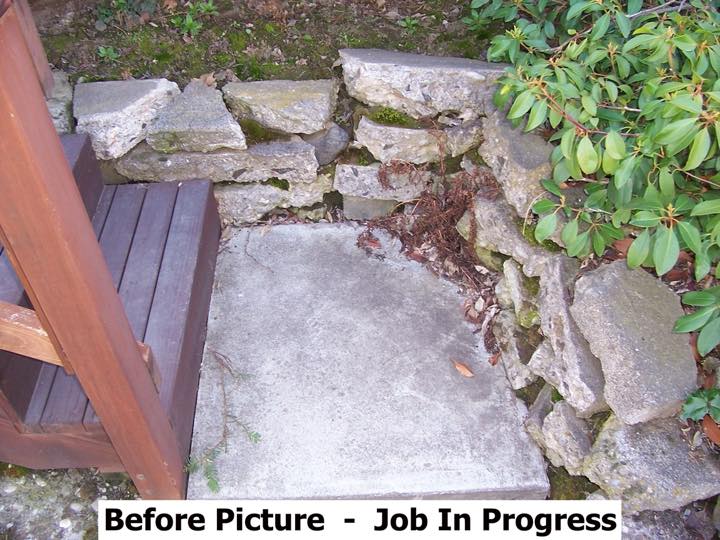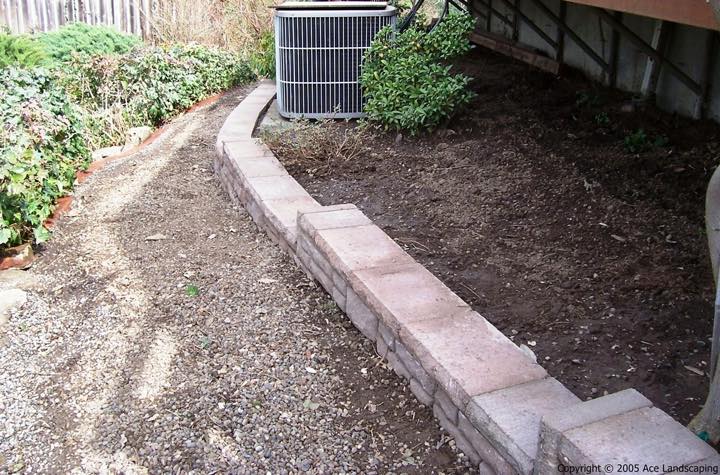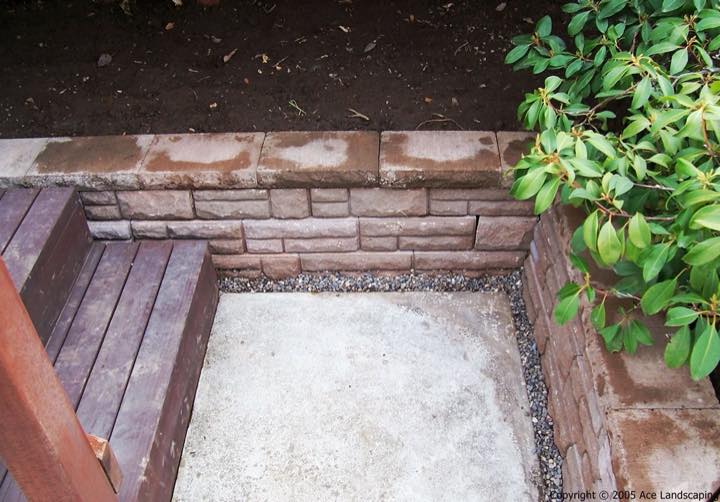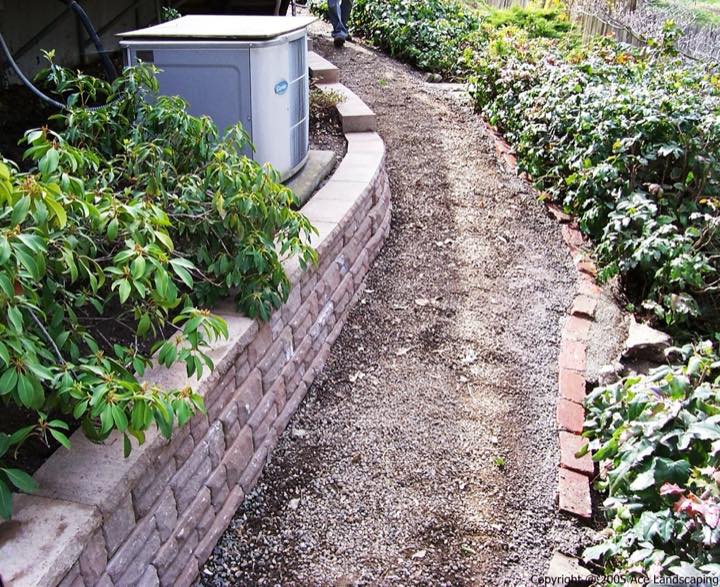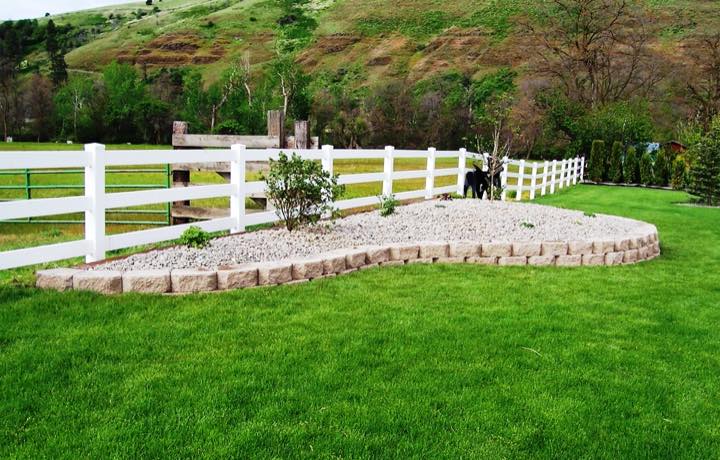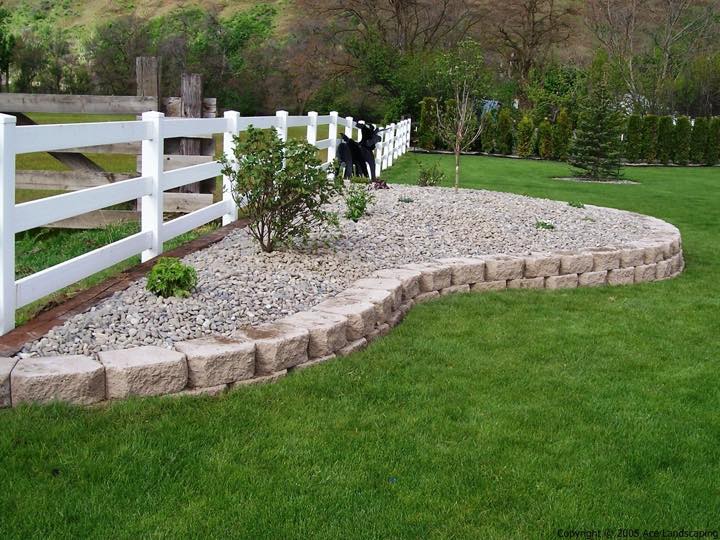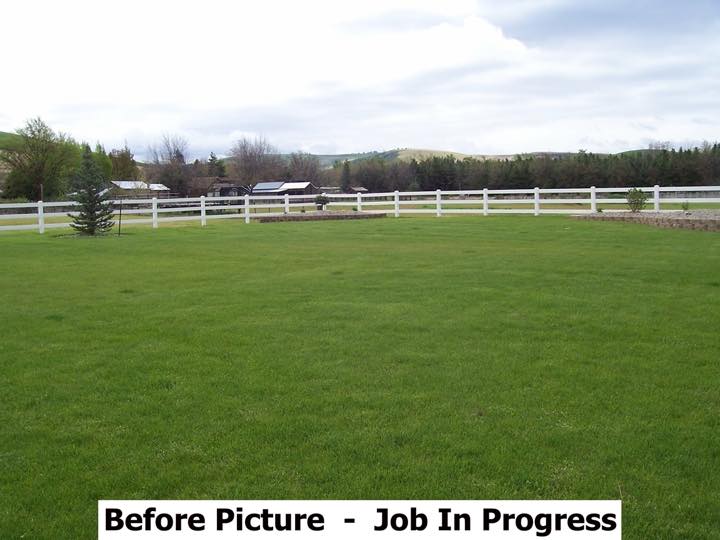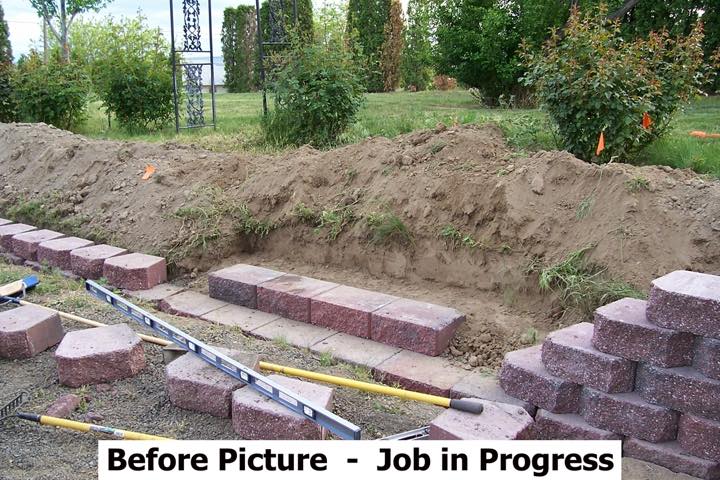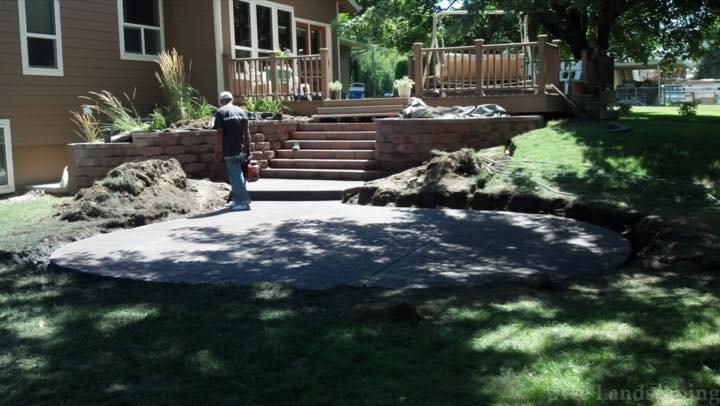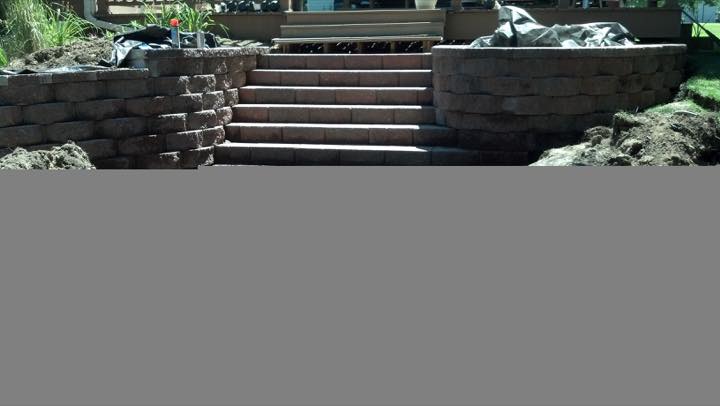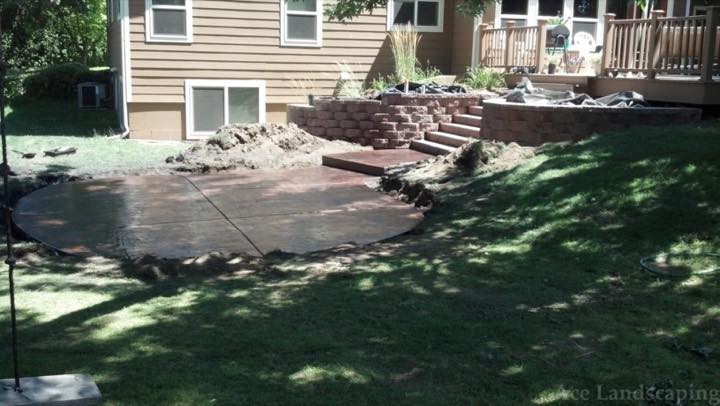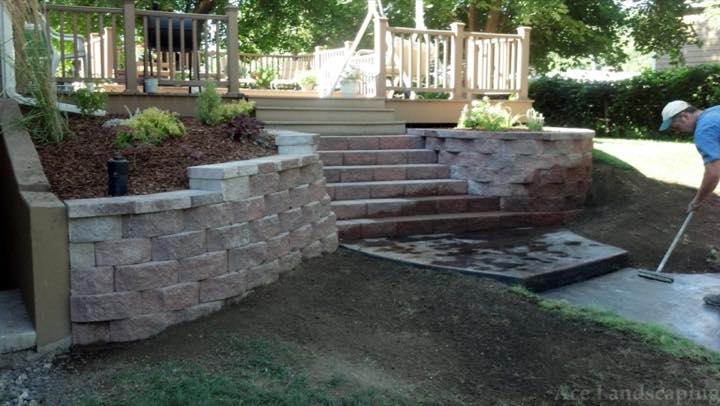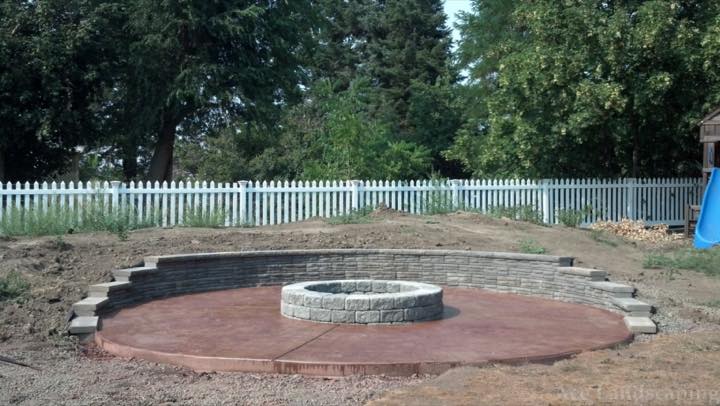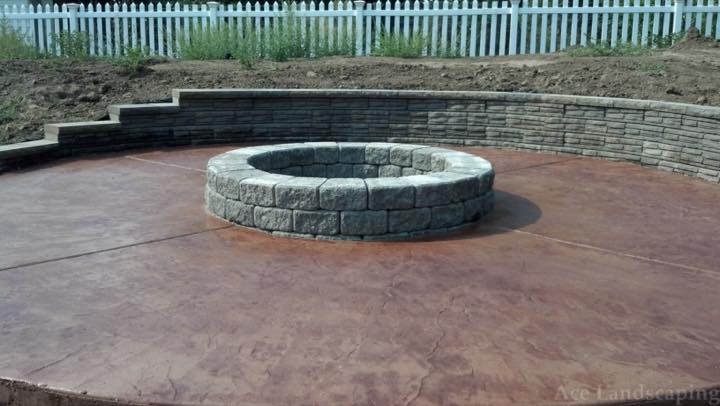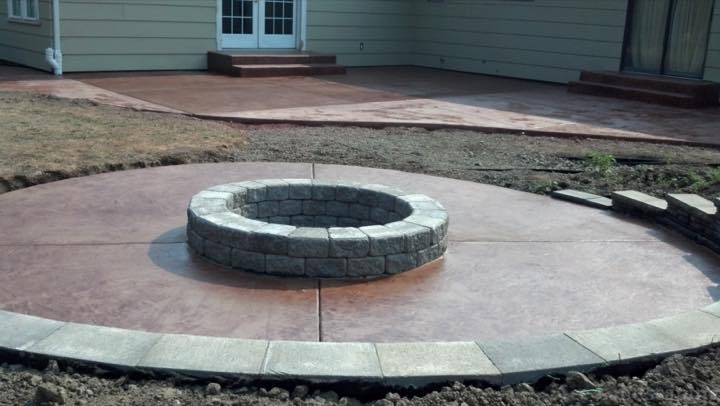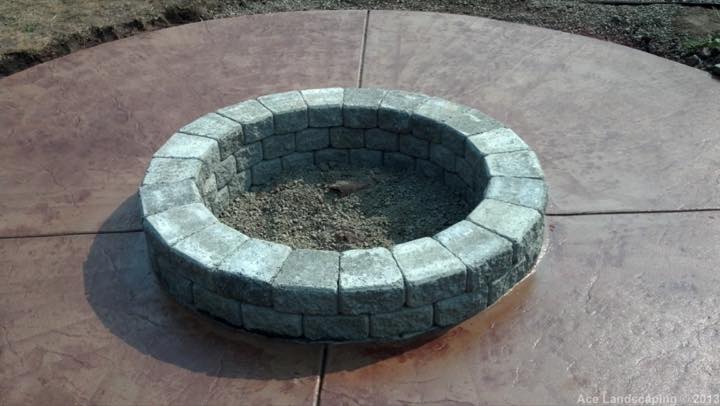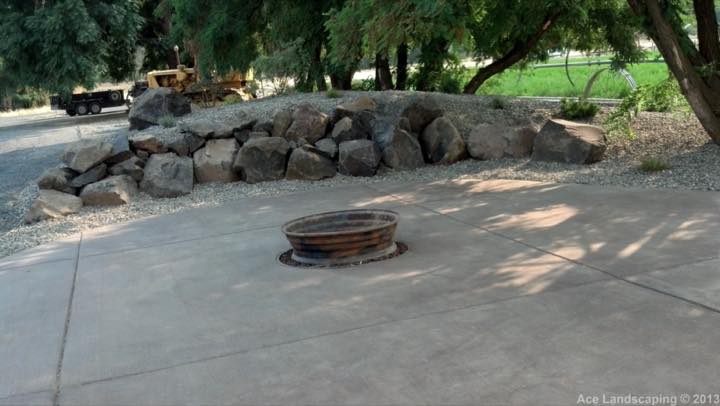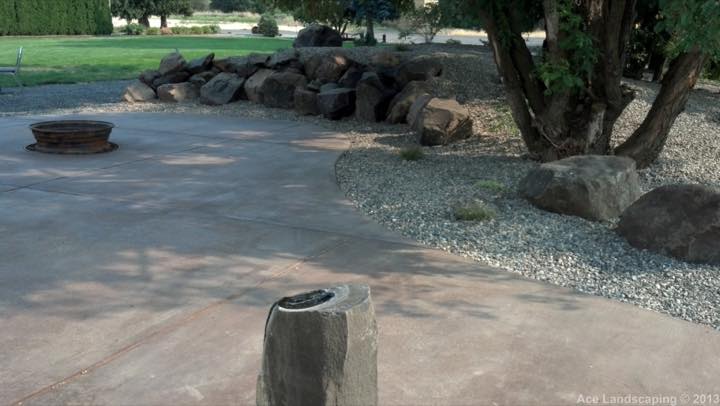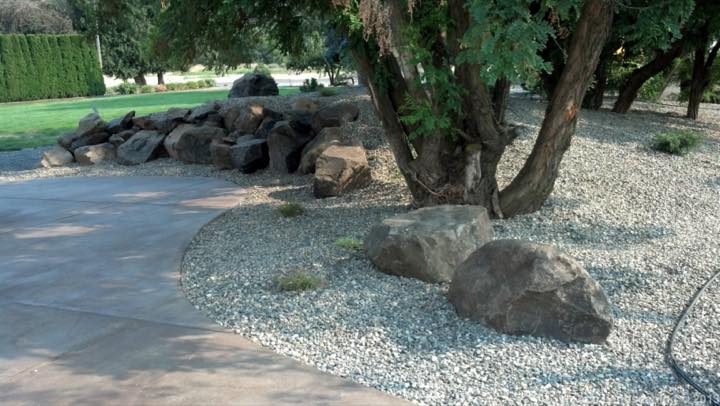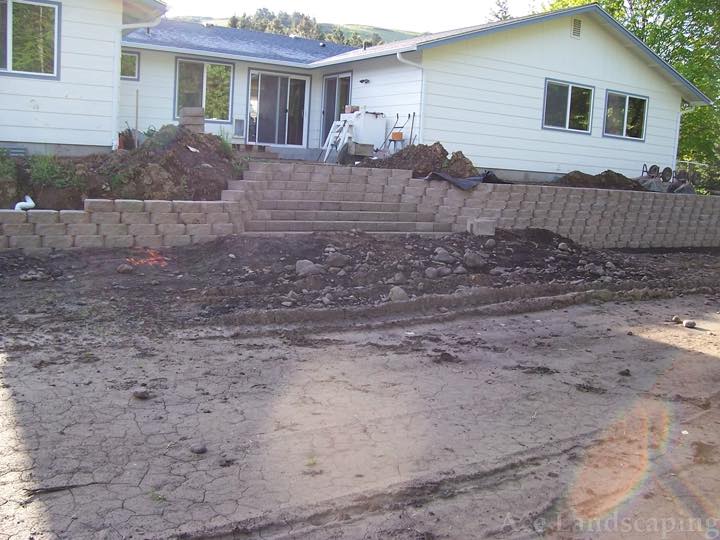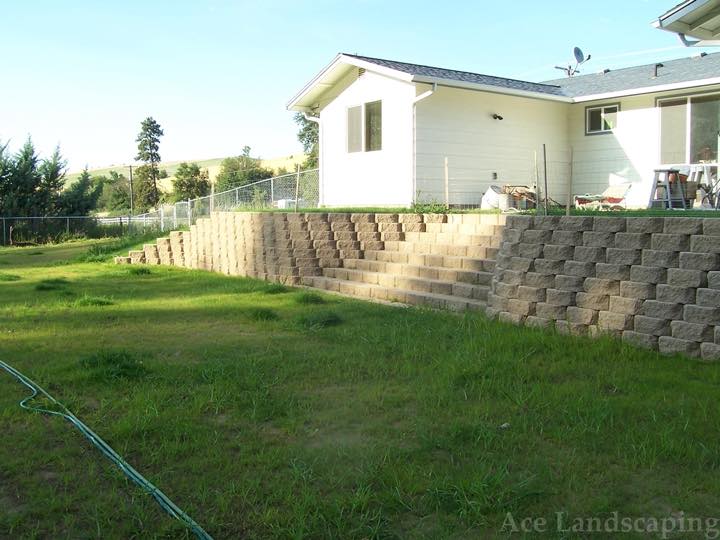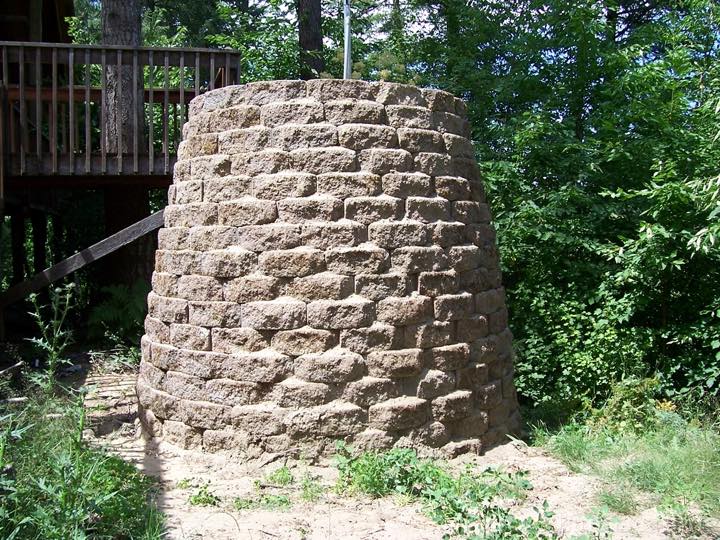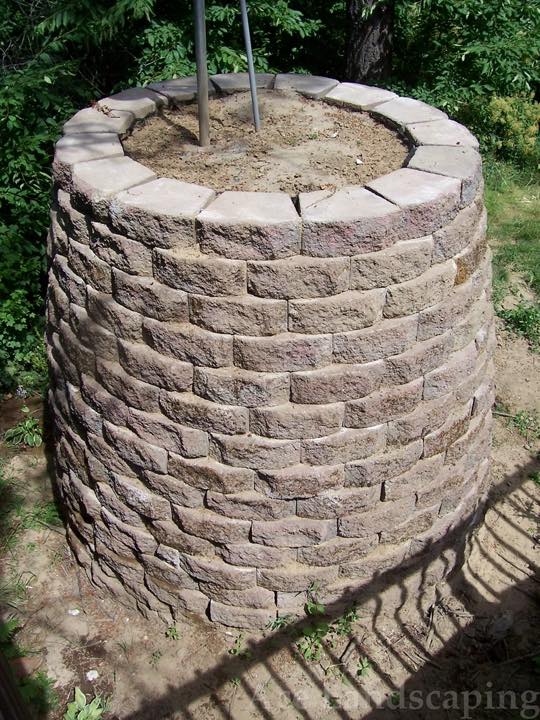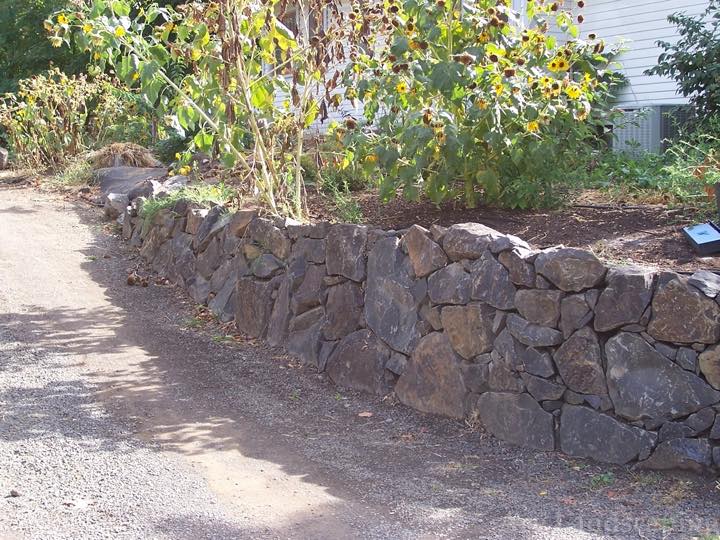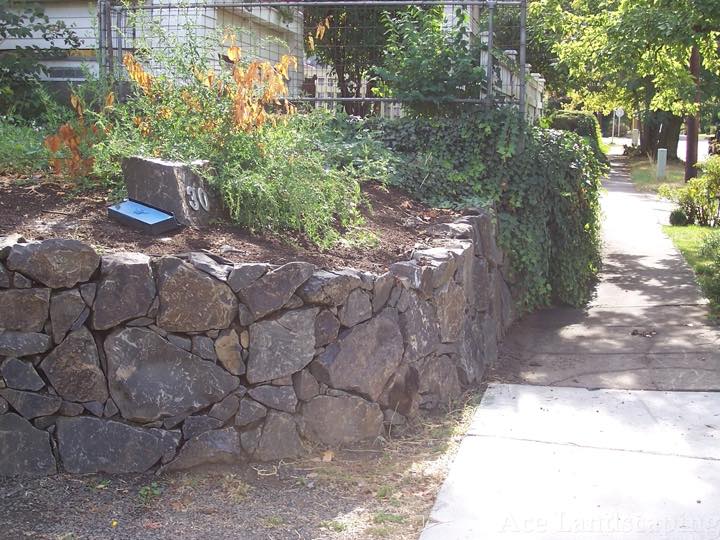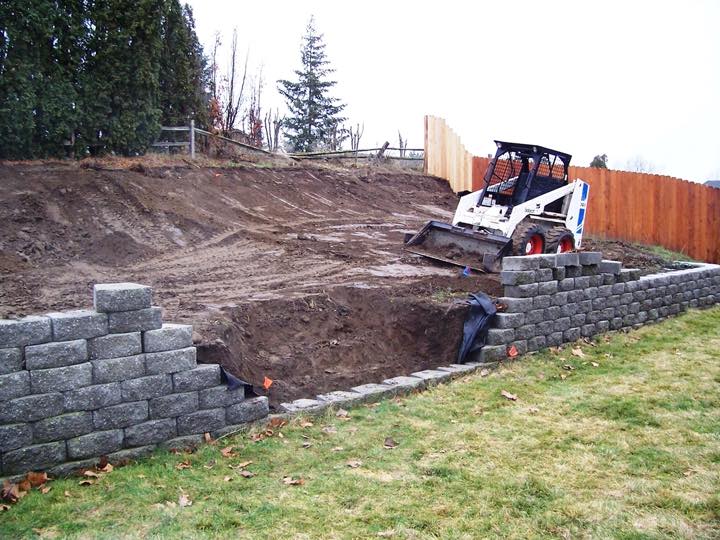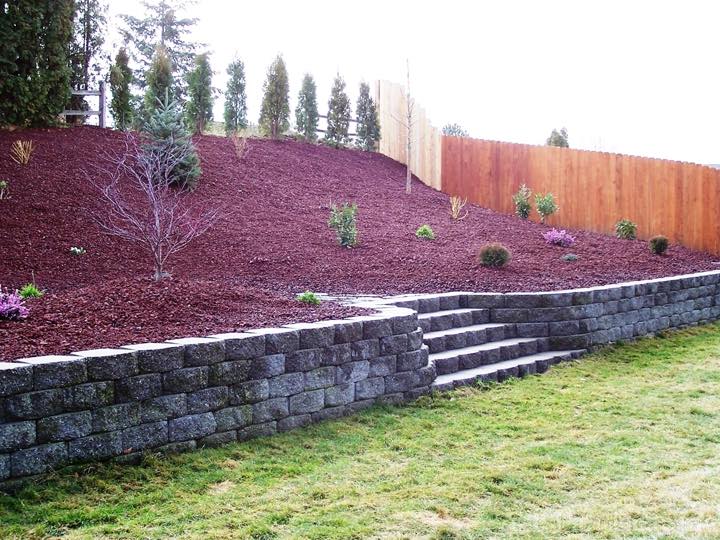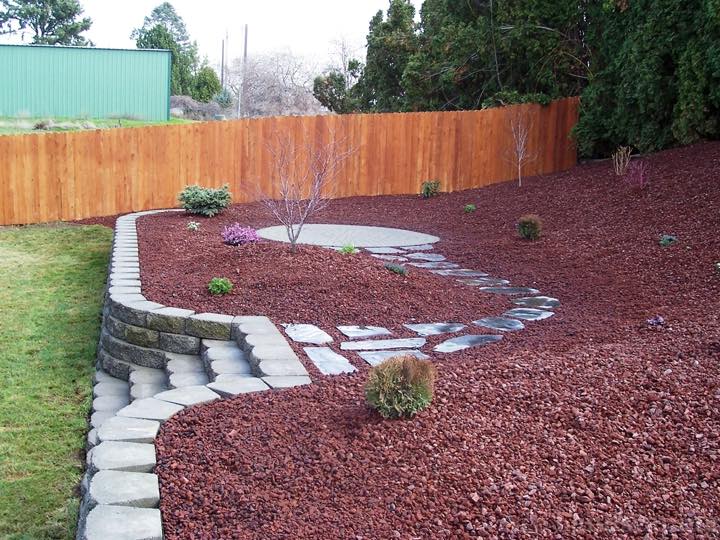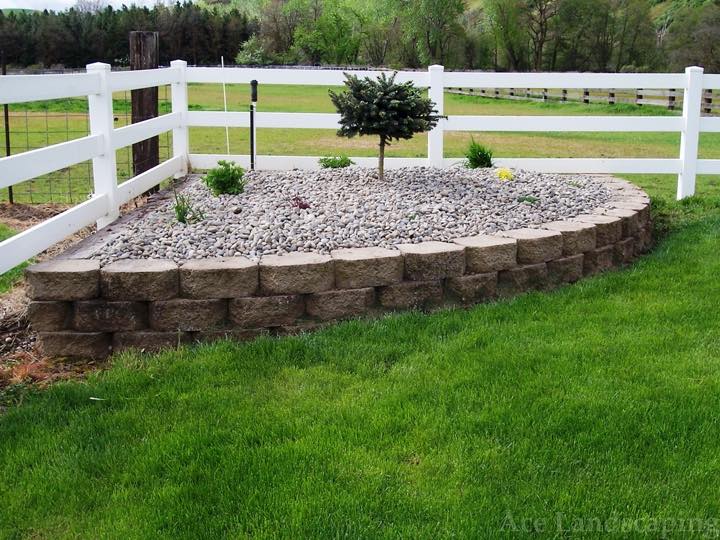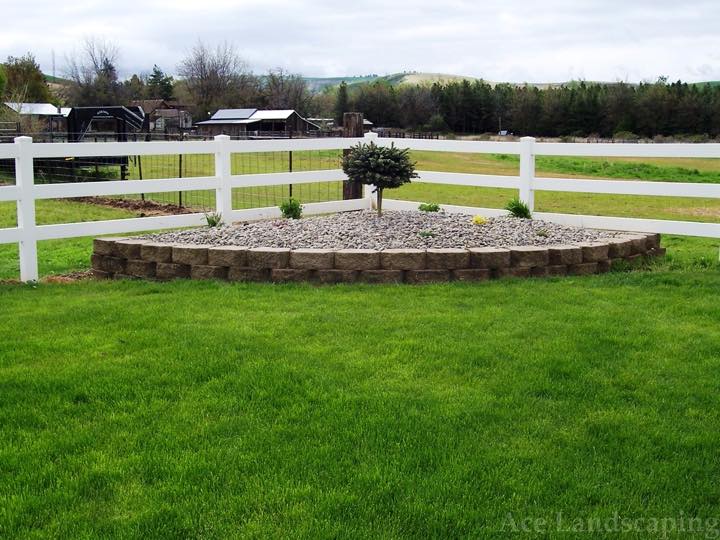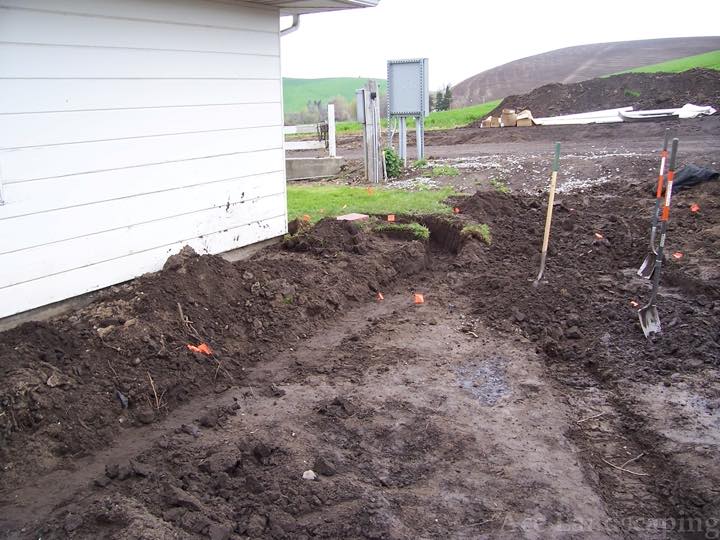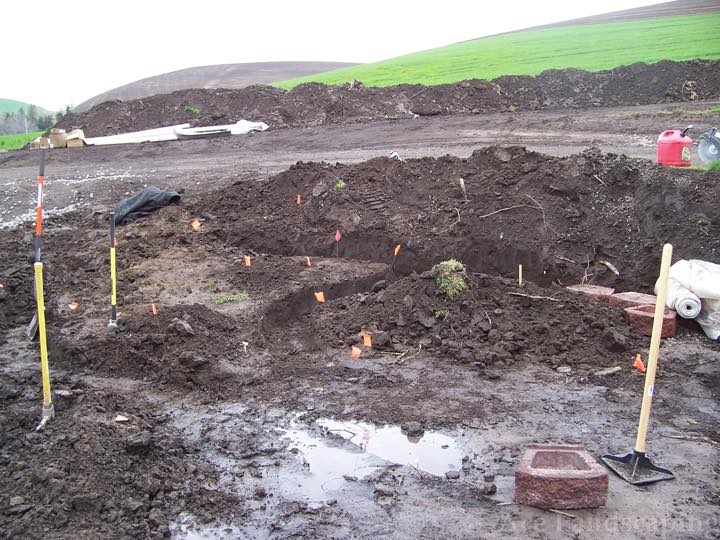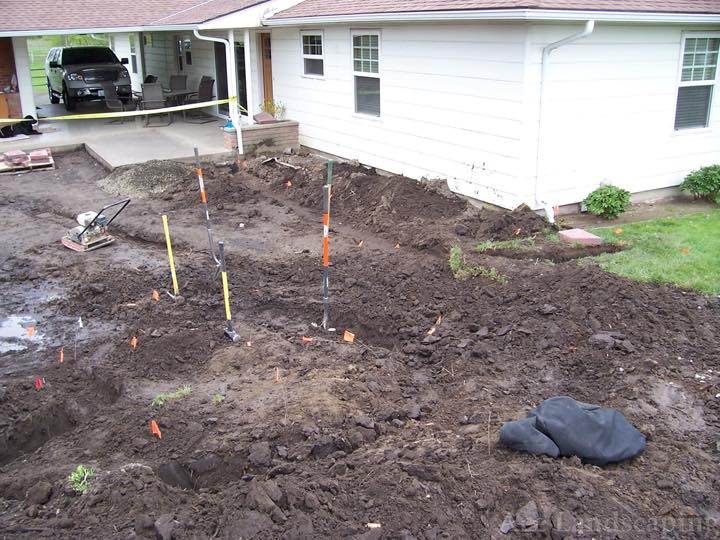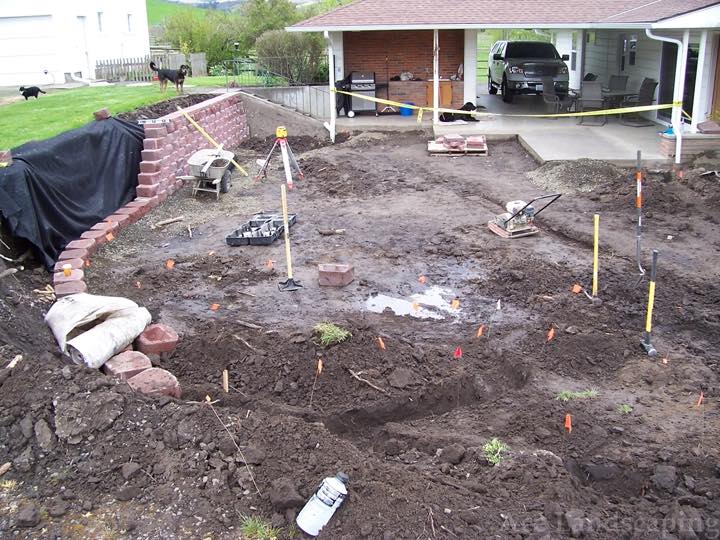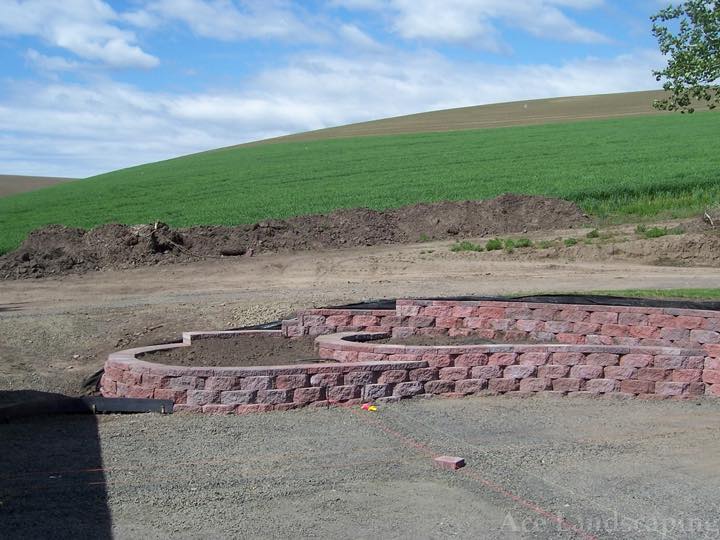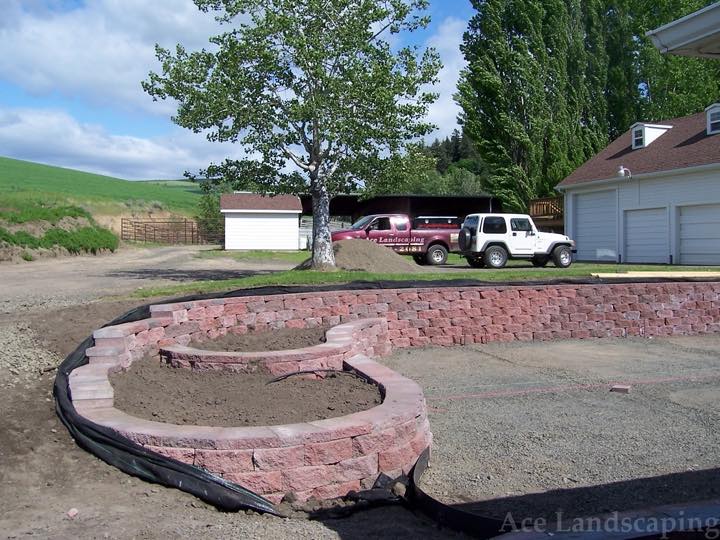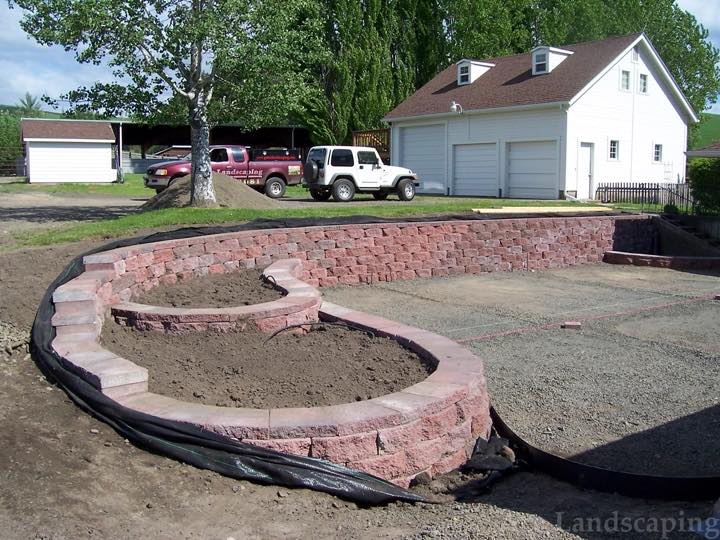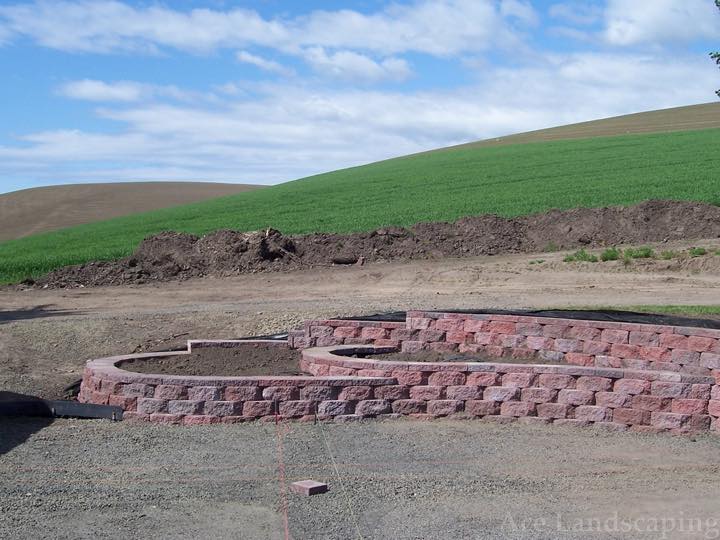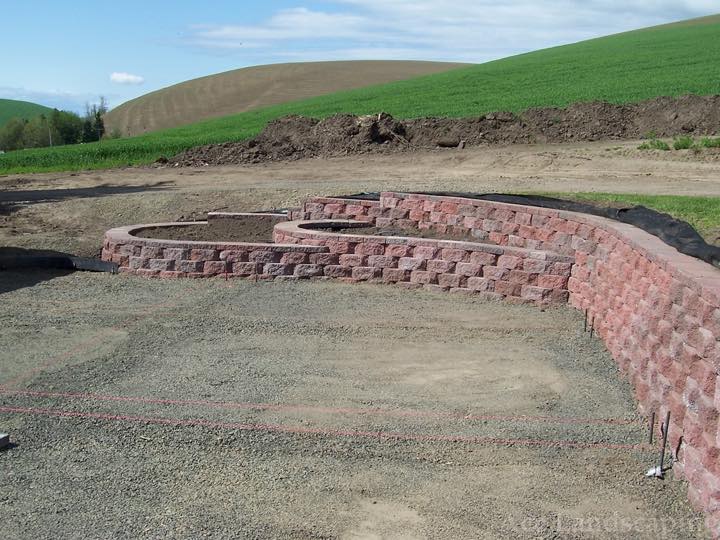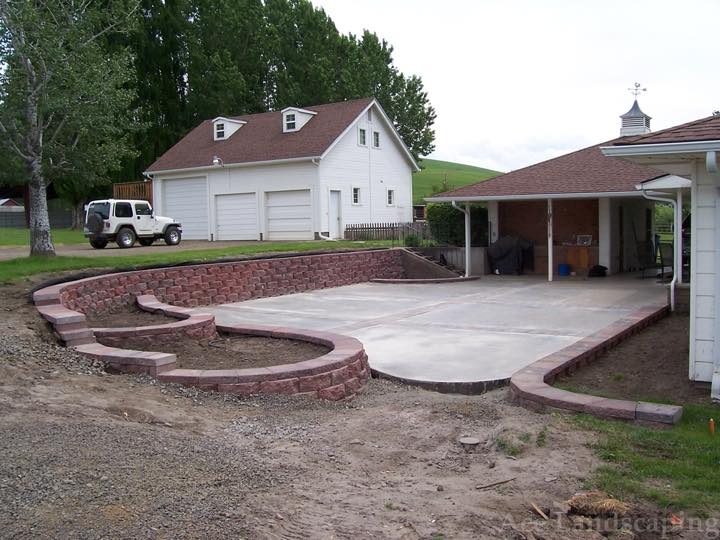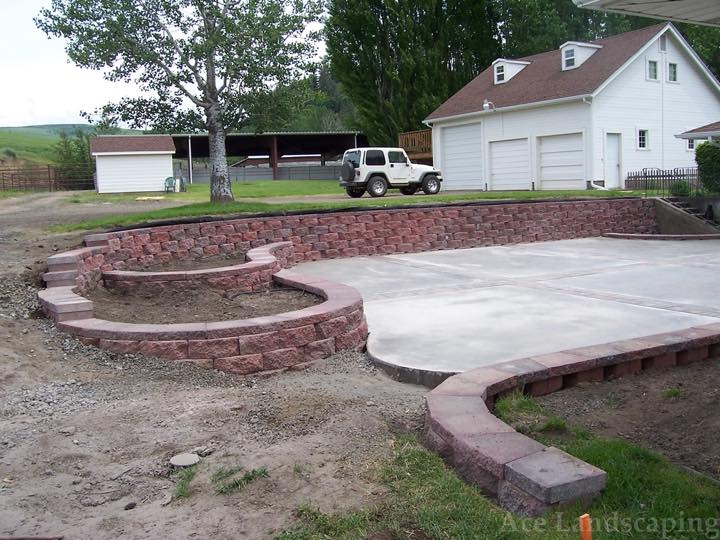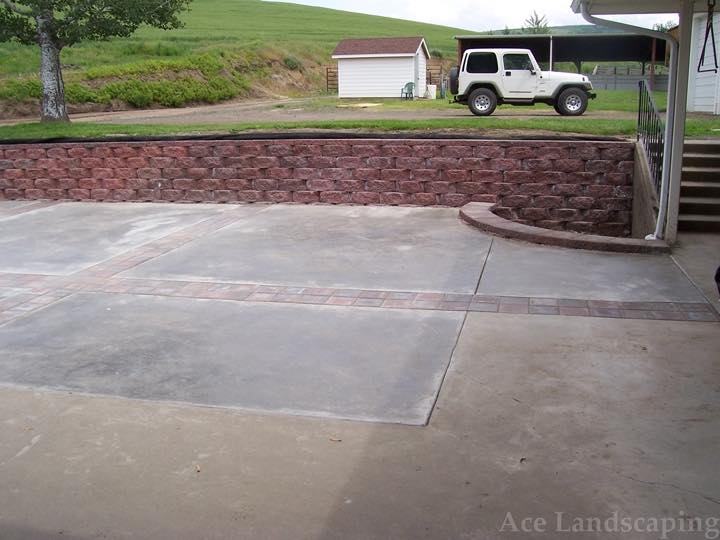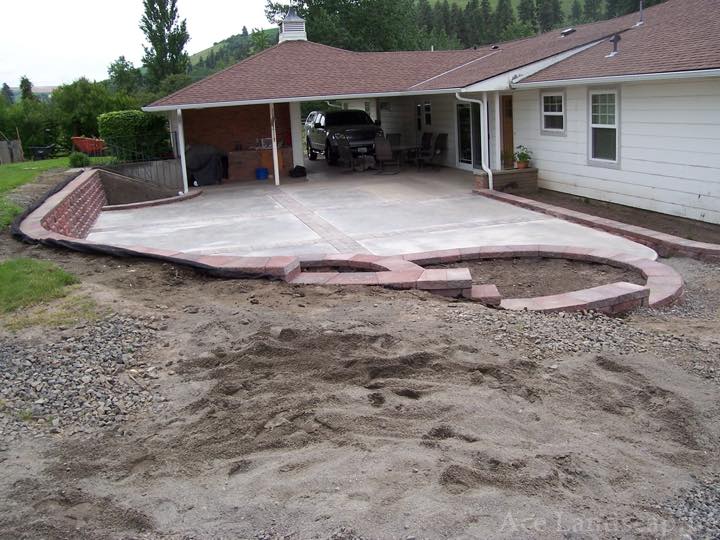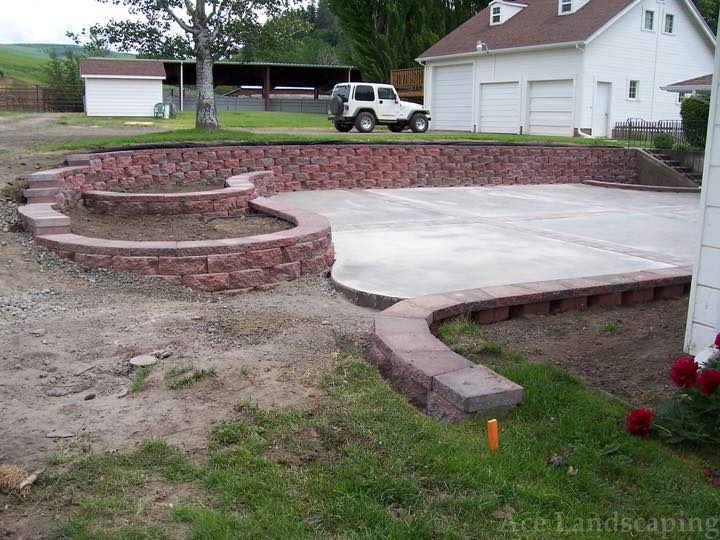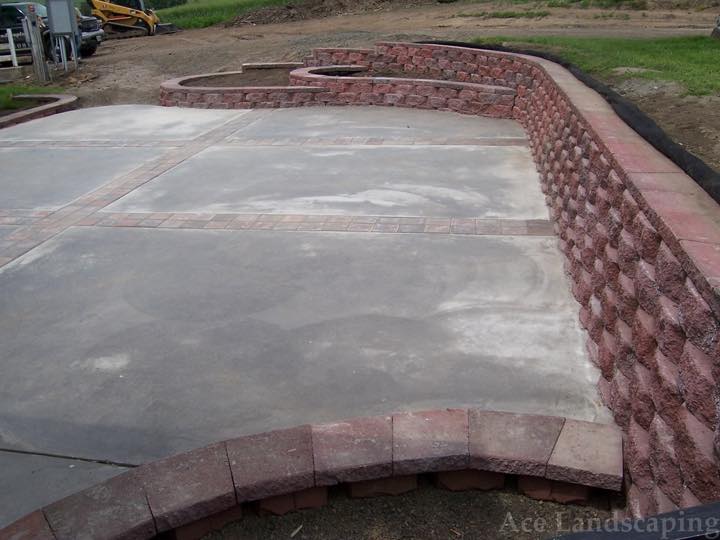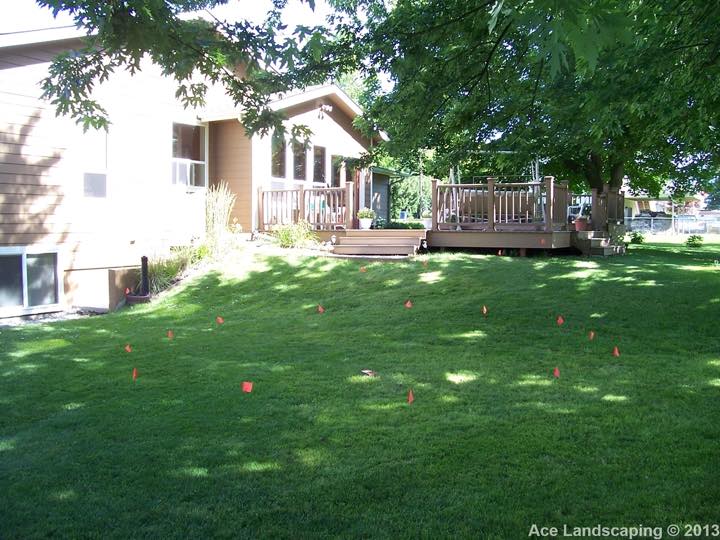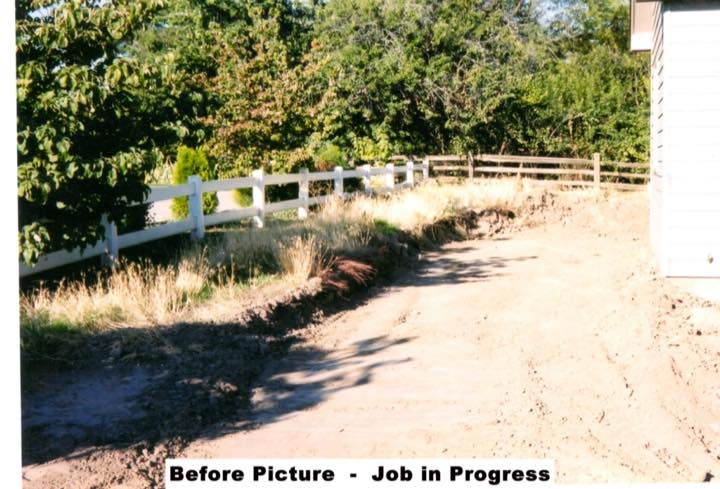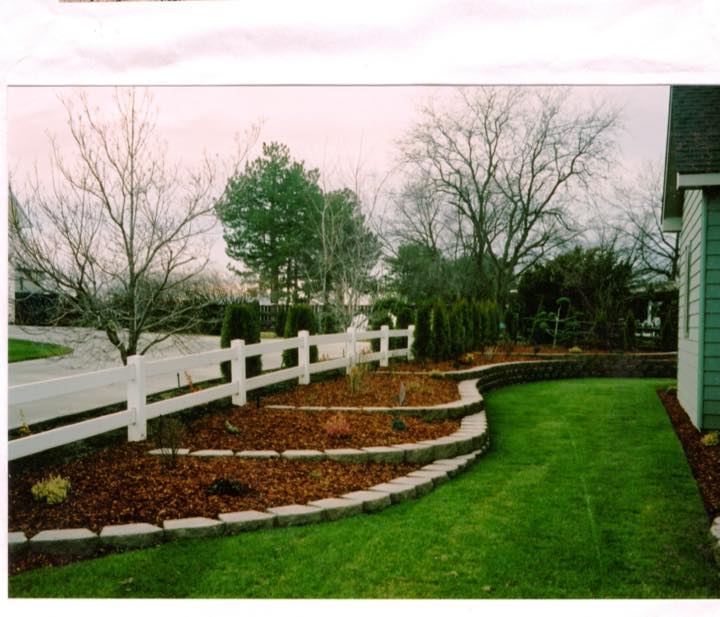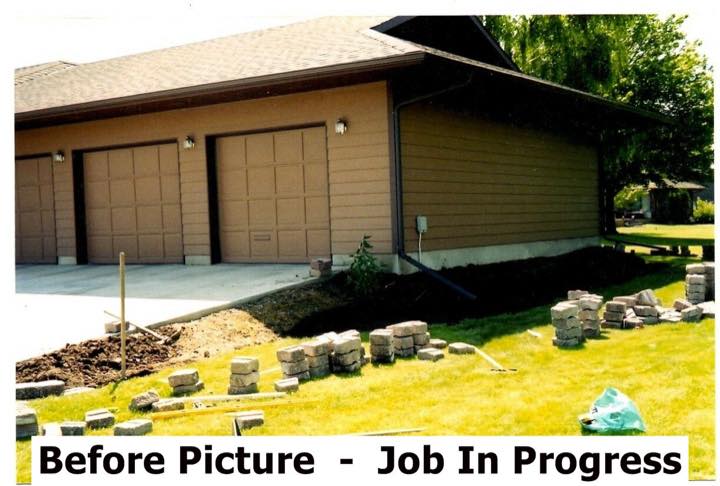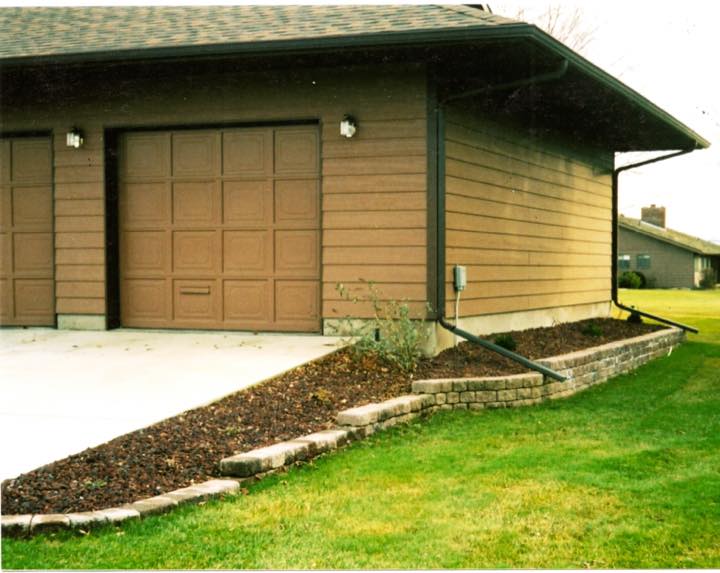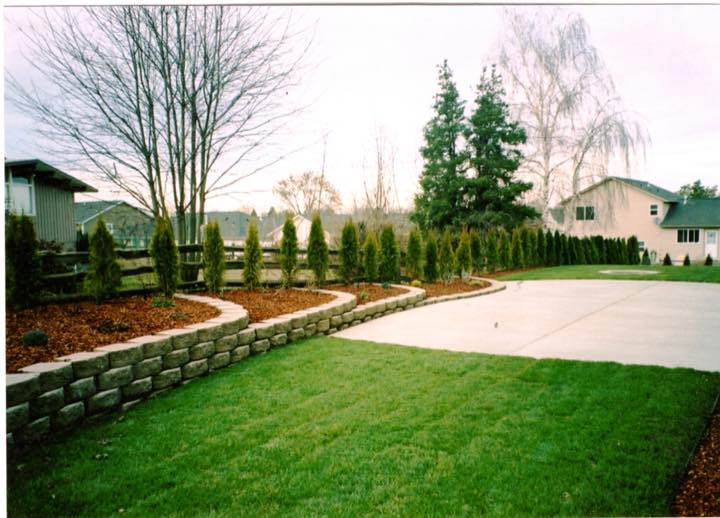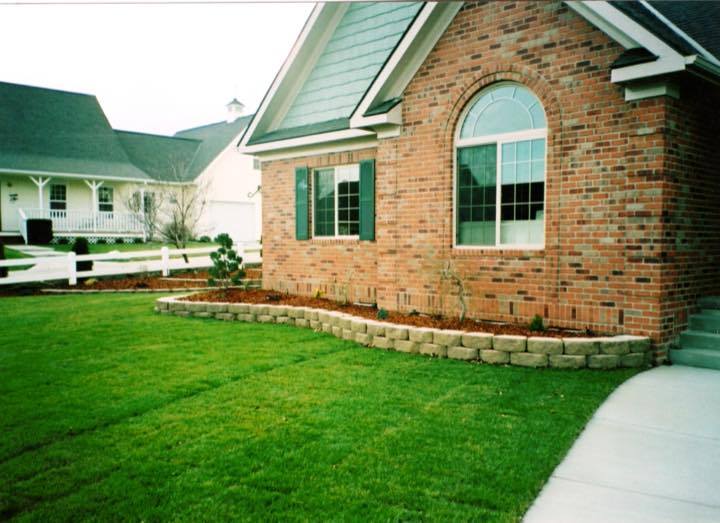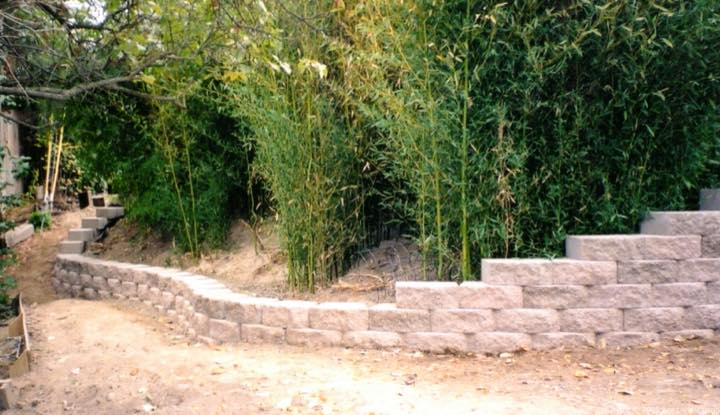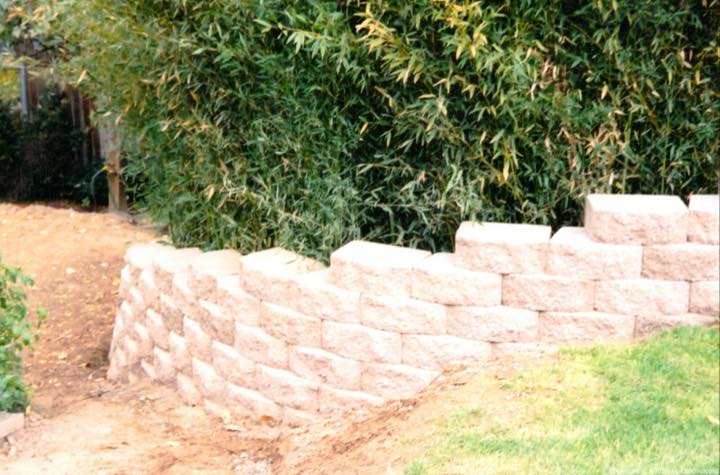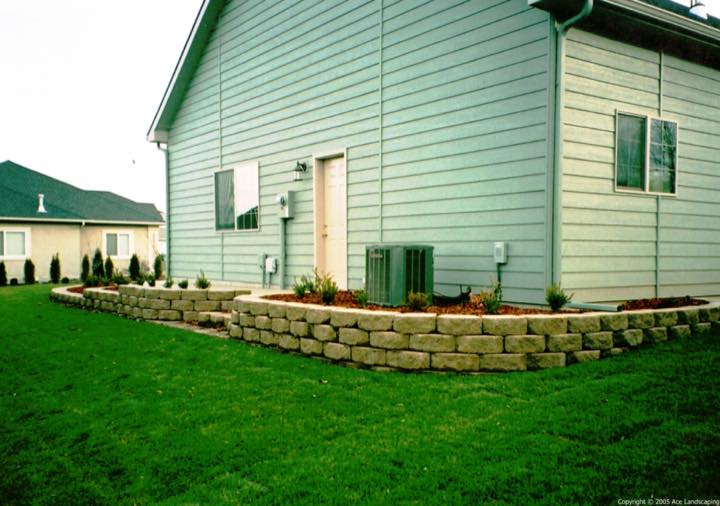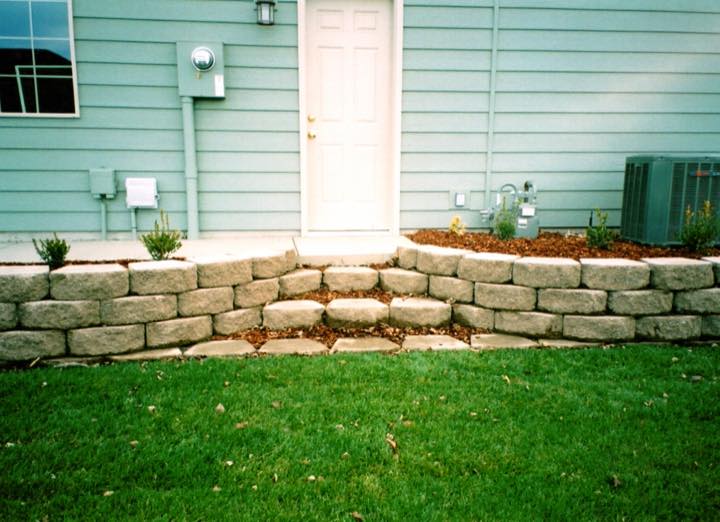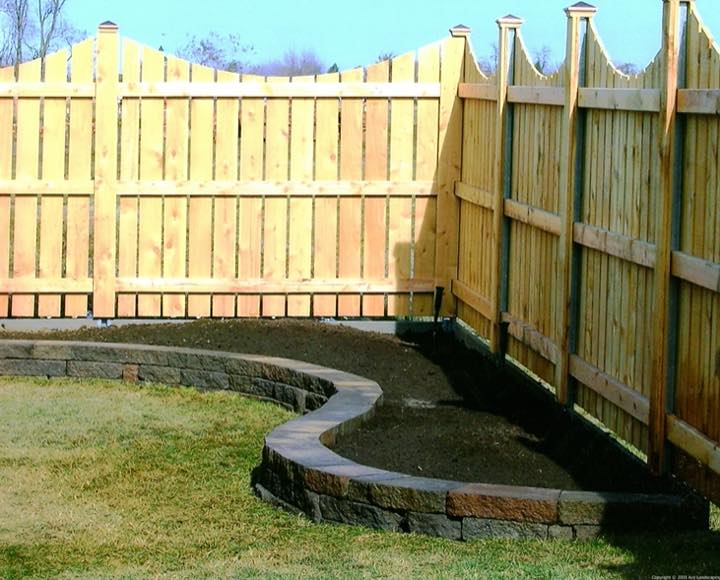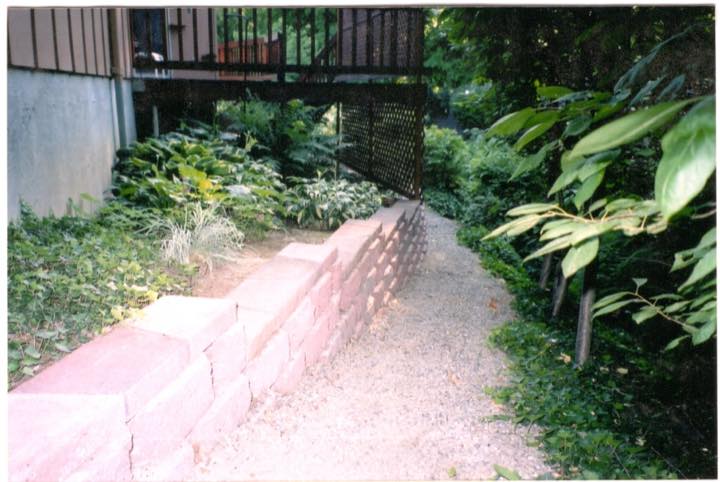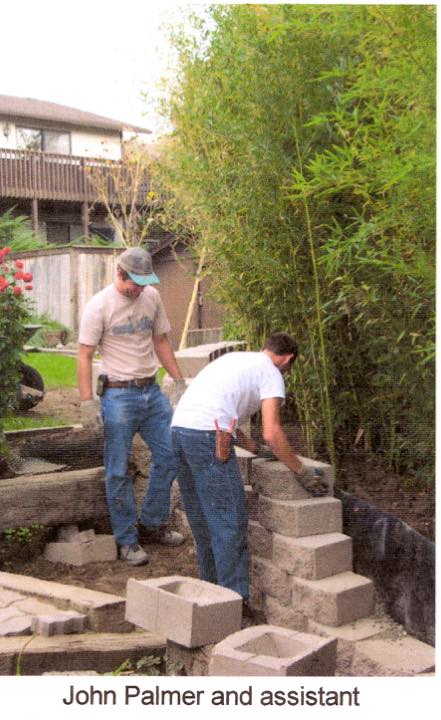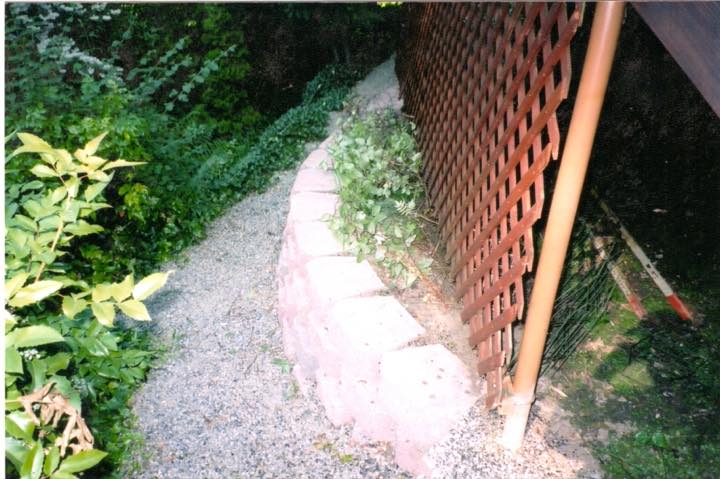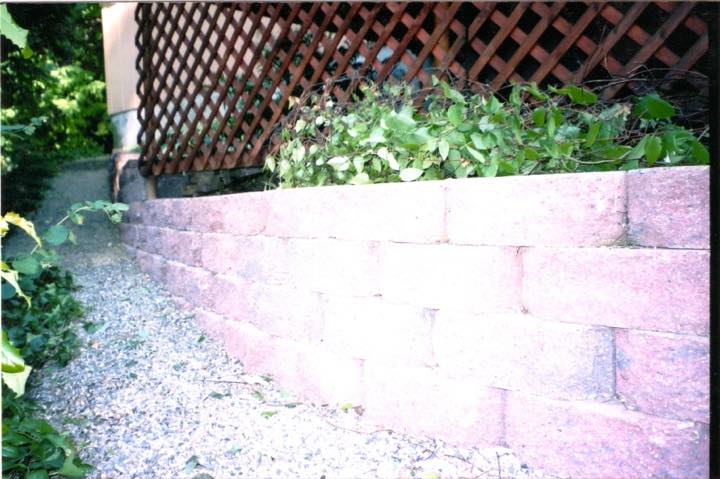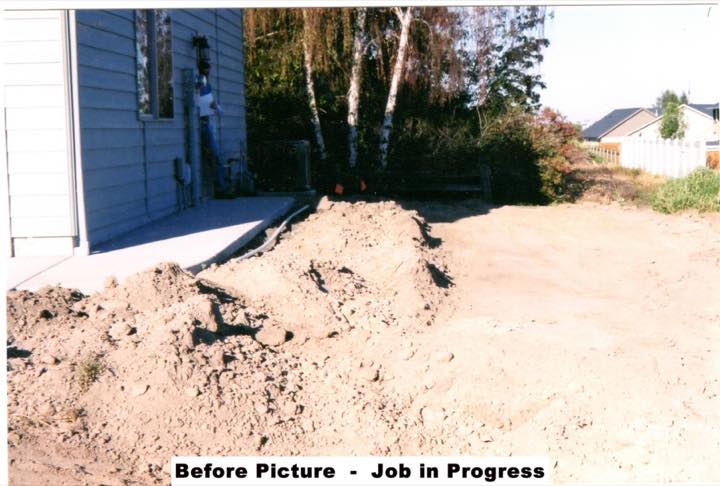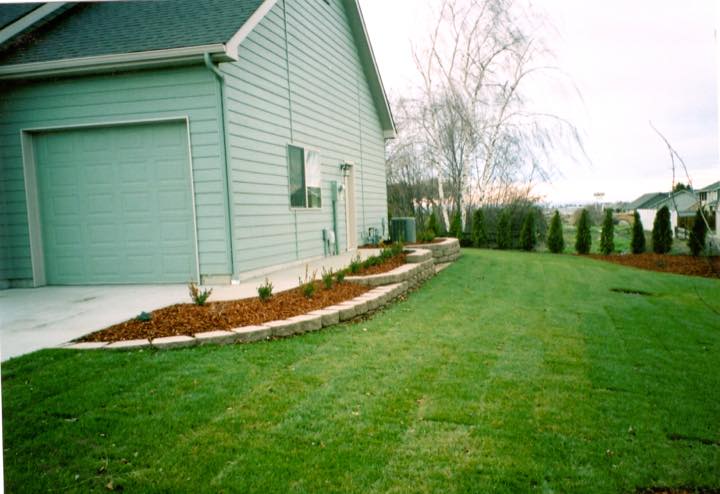 Retaining Wall Services
Brick, Rock, and Concrete Retainer Walls
We are professional retaining wall contractors with 20 years of retainer wall construction in Walla Walla, WA and Tri Cities, Washington. We design and install brick, rock, cement, and concrete retaining walls.
Here at Ace Landscaping we take a great deal of pride in every custom retaining wall we build. We specialize in the design and installation of a variety of retaining walls constructed from timber, boulders, flagstone or modular concrete. Our walls are also very affordable because our experienced crew can get your wall constructed much faster, which will simply save you a lot of money on your completed job.
There are a lot of people out there who build walls, but very few who go to the trouble and expense to build a wall correctly. I have been building walls for well over 20 years. I have taken my job more than just a few steps above and beyond what the DIY shows, or the books will tell you.
If you want a quality wall built, that I will personally warranty, and stand behind, please call me today for your free estimate. We look forward to earning your business for years to come. (509) 522-2081 Thank you.
| | |
| --- | --- |
| Hardscape Wall Design | Solid Pour Stamped Concrete Walls |
| Rock Retaining Wall | Rock or Log Streamline Walls |
| Brick Retaining Wall | Repair to Existing Walls |
| Eco Block Retaining Wall | Correct Drainage Installation |
| Steps Incorporated in Wall | Raised Aggregate Concrete Walls |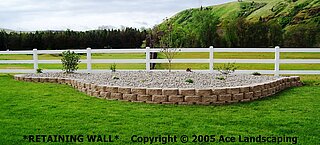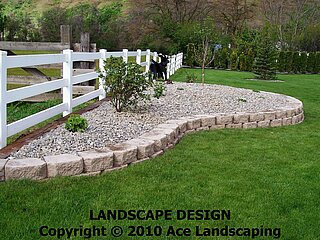 I have had the pleasure of hiring Ace Landscaping to do fall cleanup by trimming our trees & shrubs. After they were done, everything was neatly cleaned up.
This spring Ace Landscaping designed and landscaped 3 rock flower beds. They put borders and river rock on new beds and around the rest of the area. They have also spent a lot of time on my irrigation adding drip lines to trees, planters, etc. Everything is done in a very timely fashion and left neat and tidy. I highly recommend the Ace Landscaping crew.
Sincerely,
Rosie
Dayton, WA