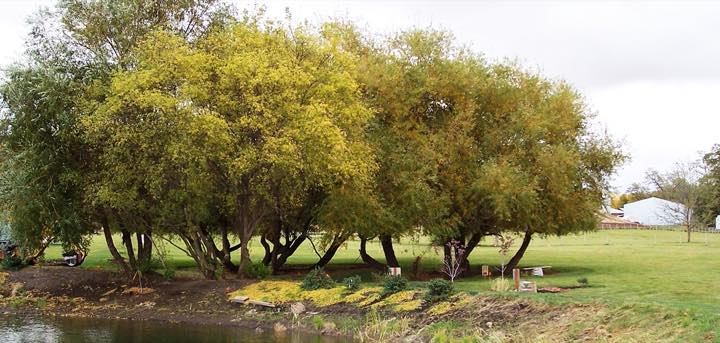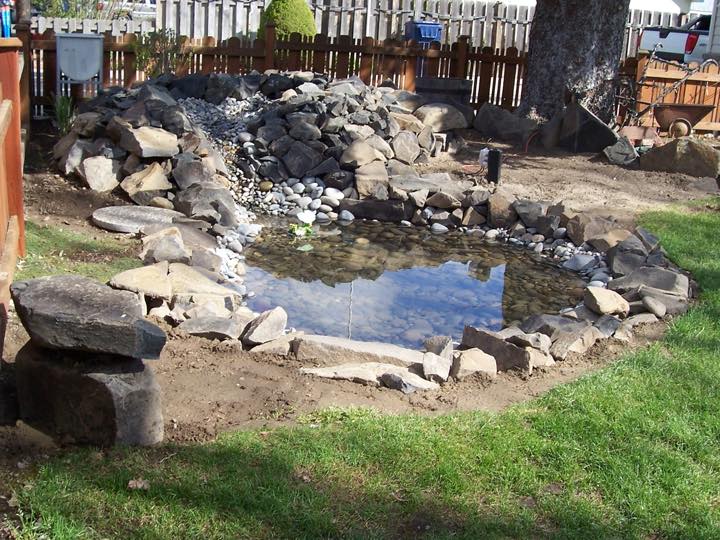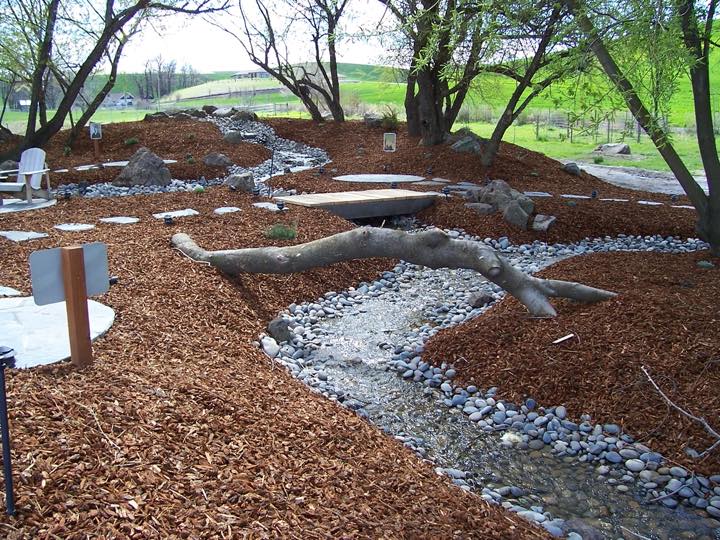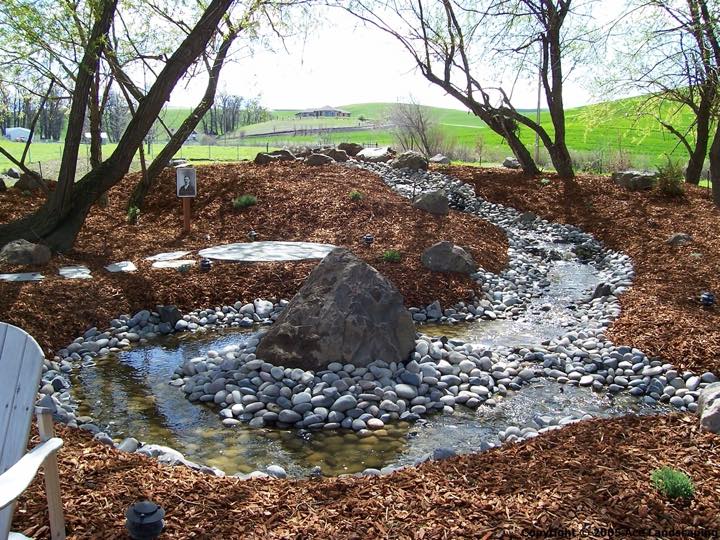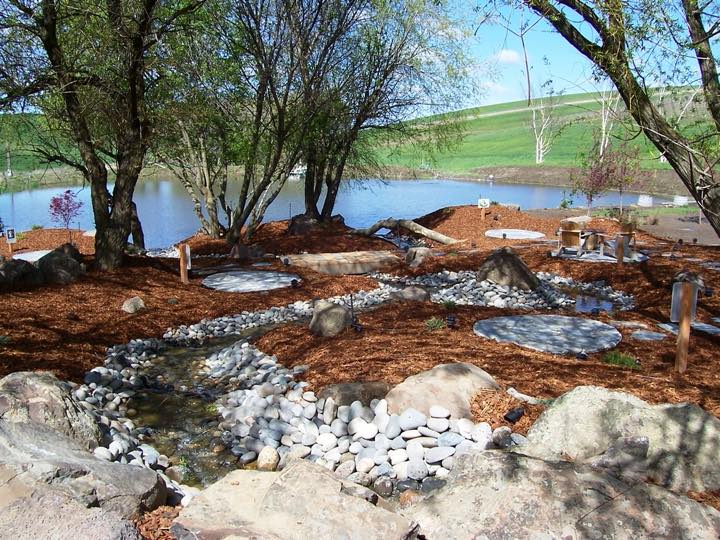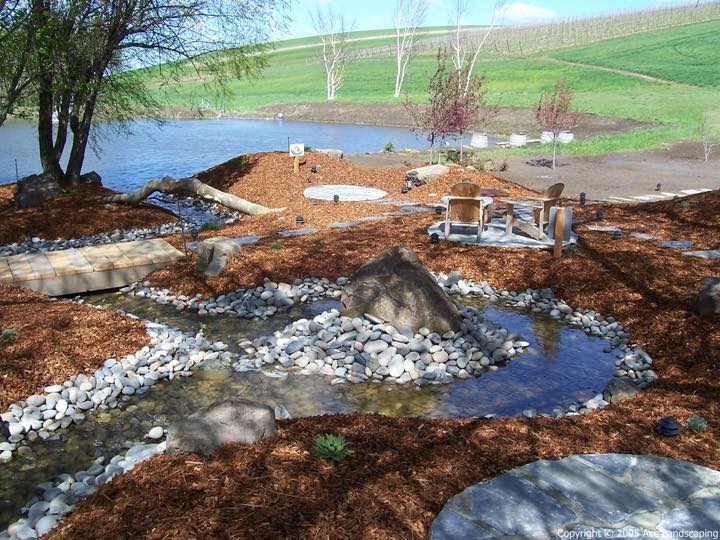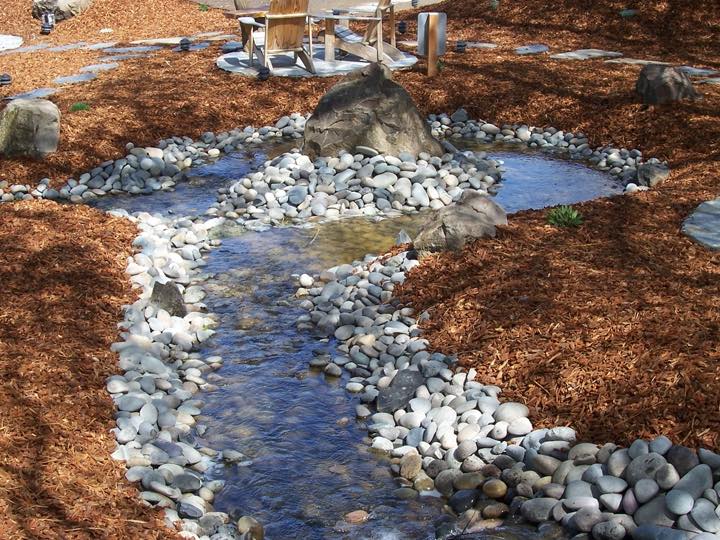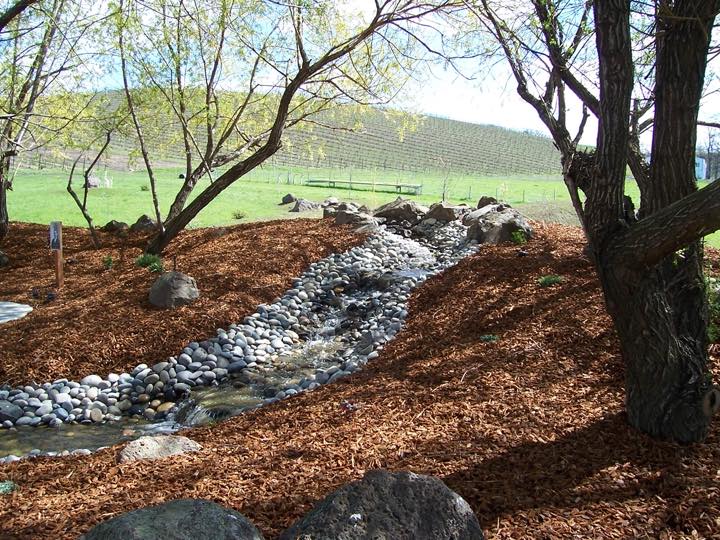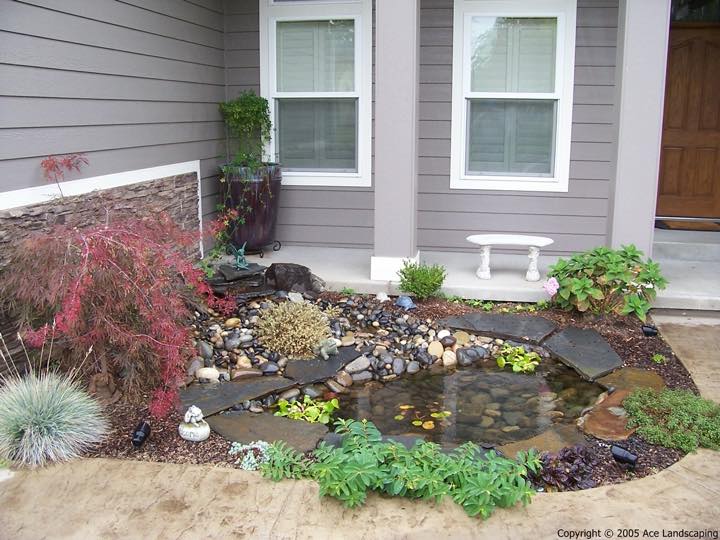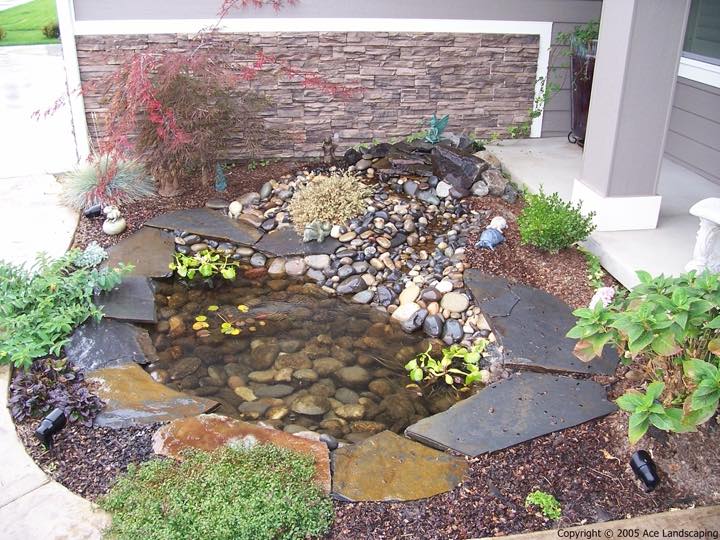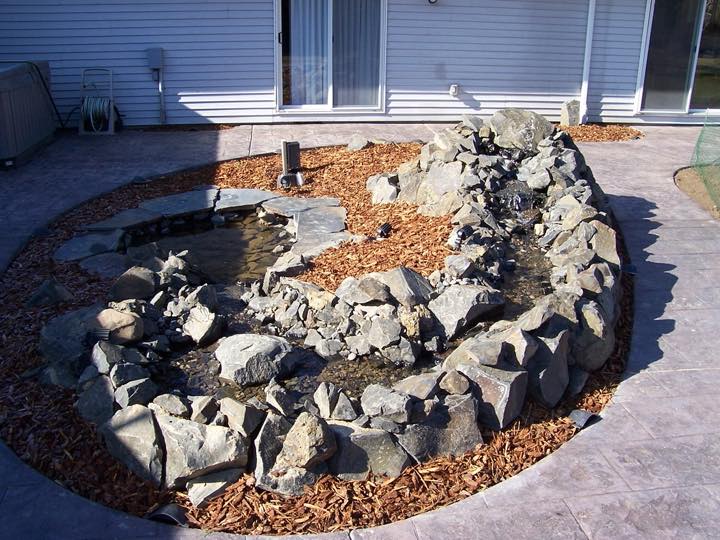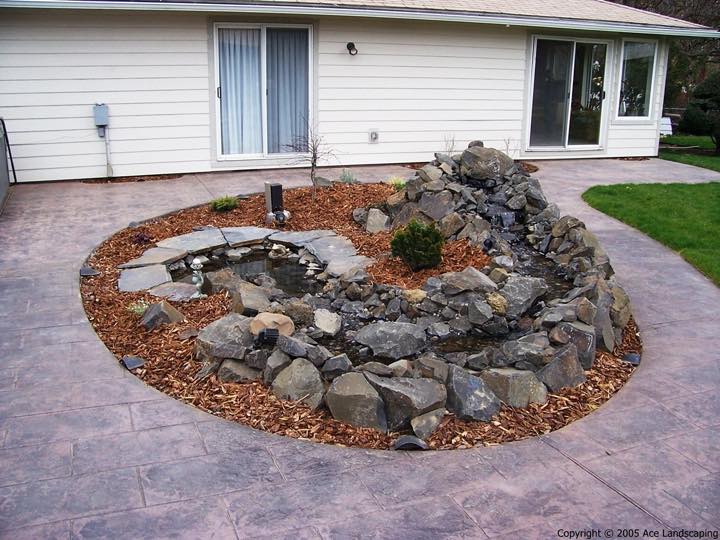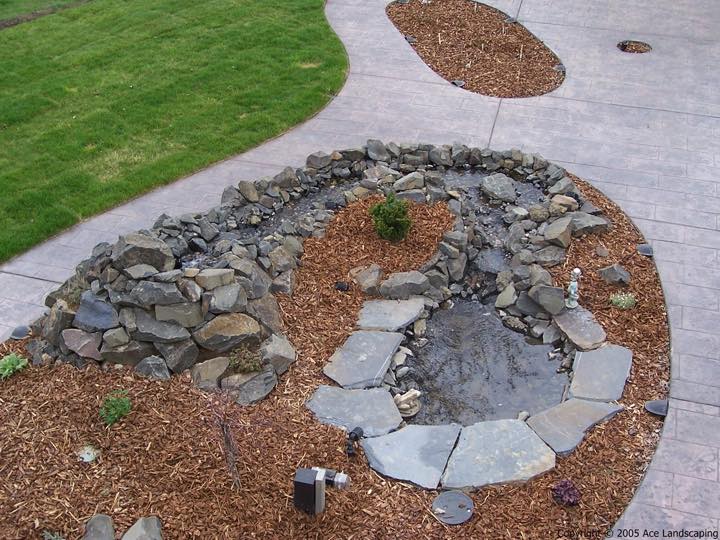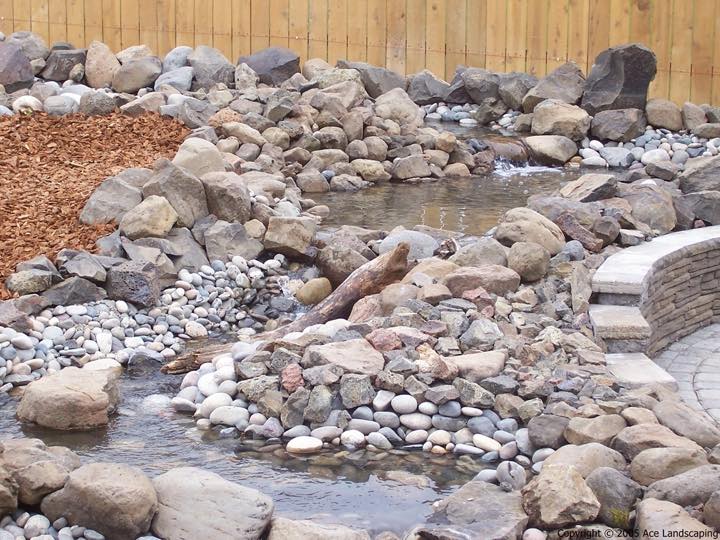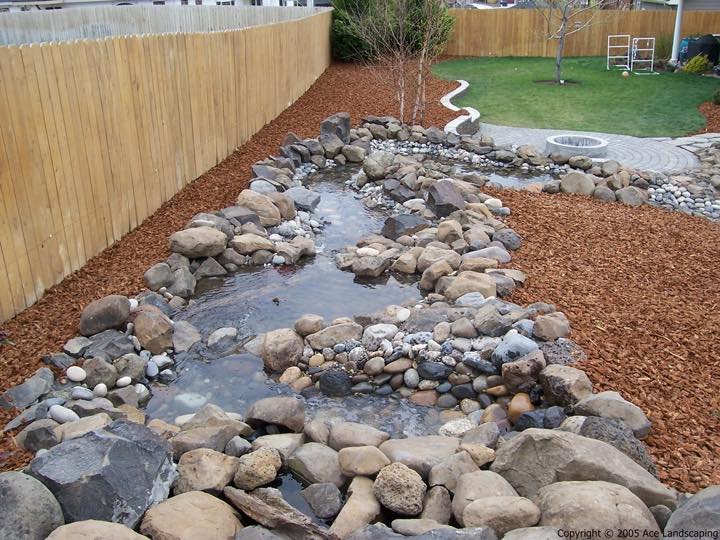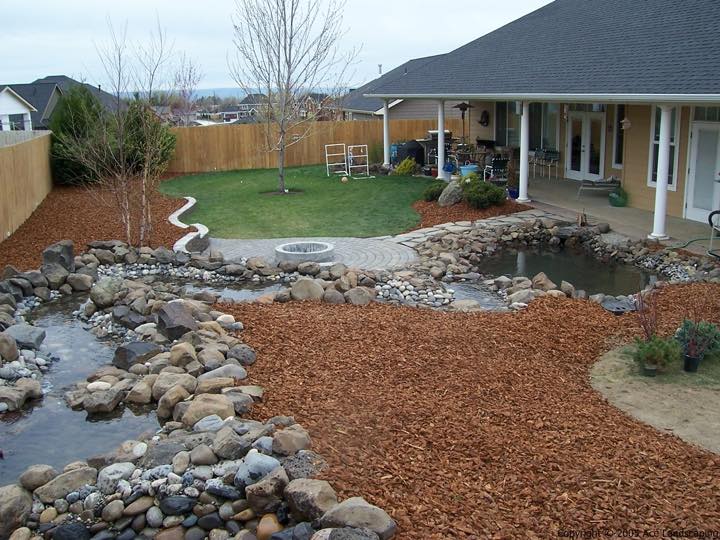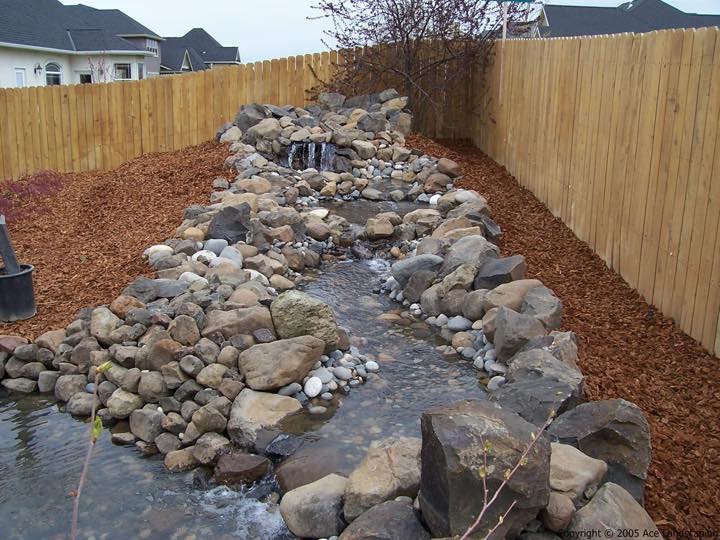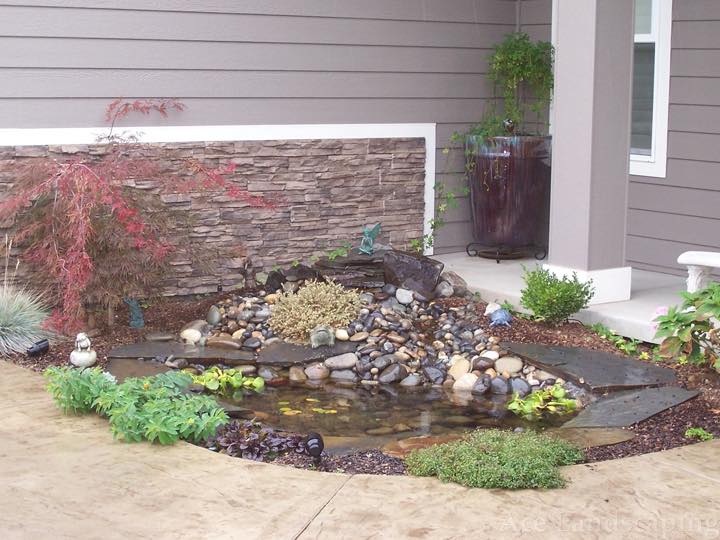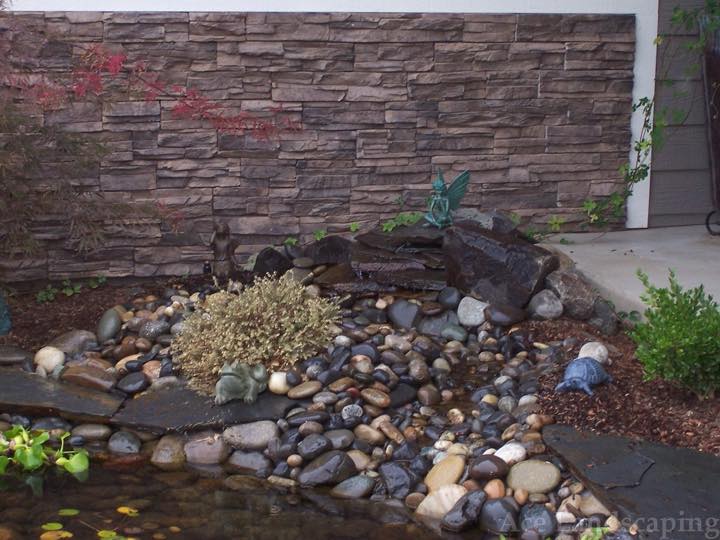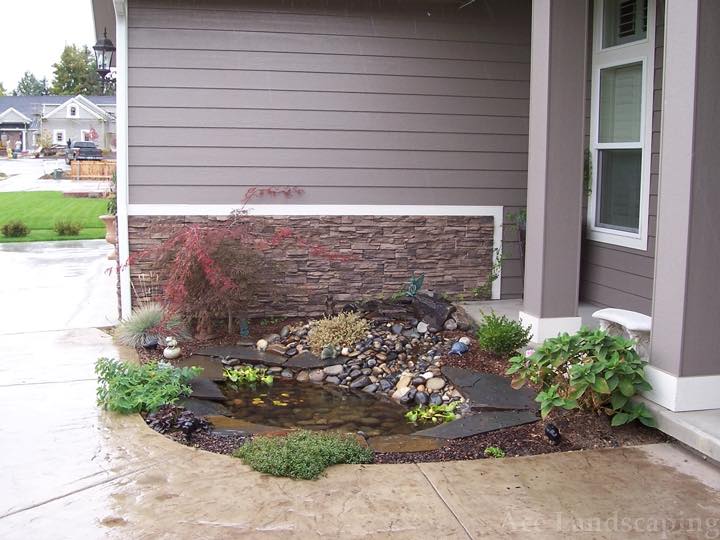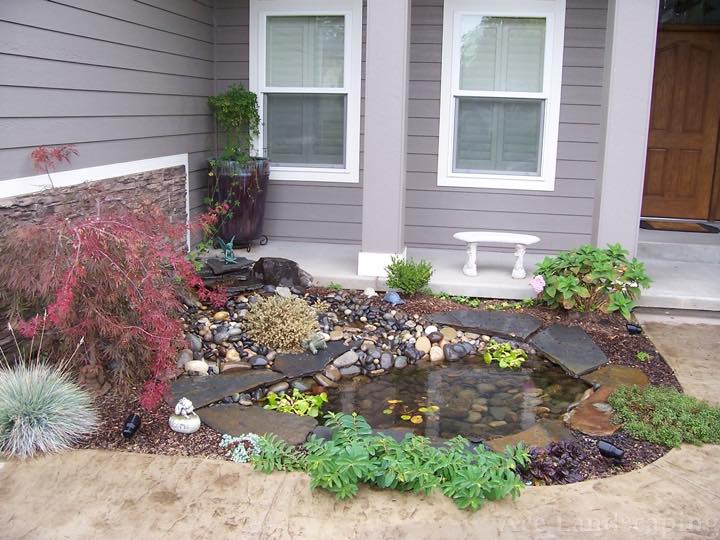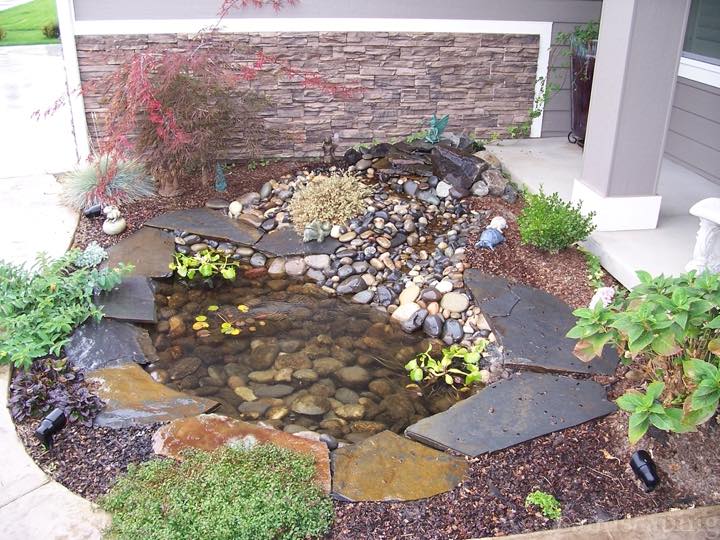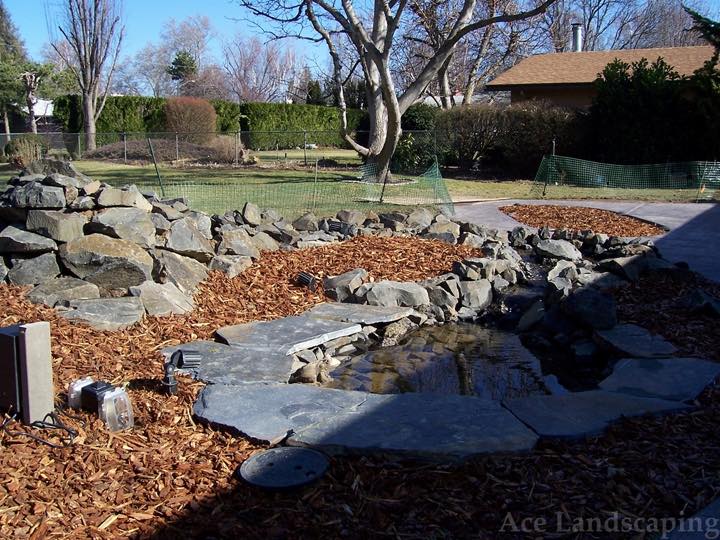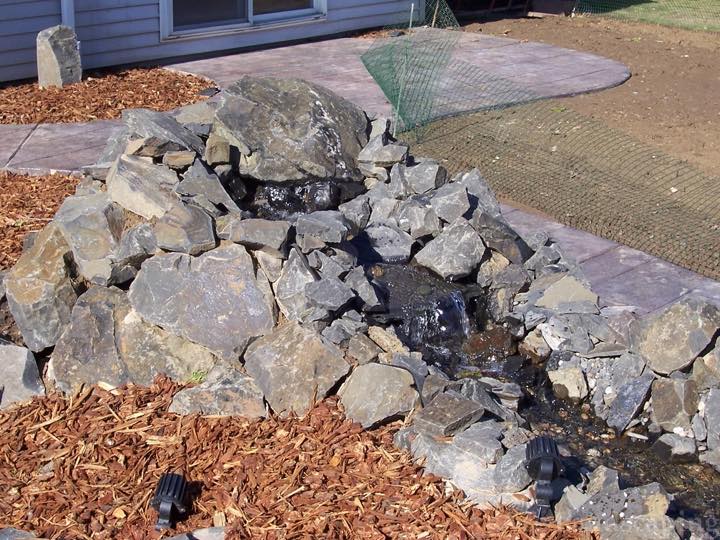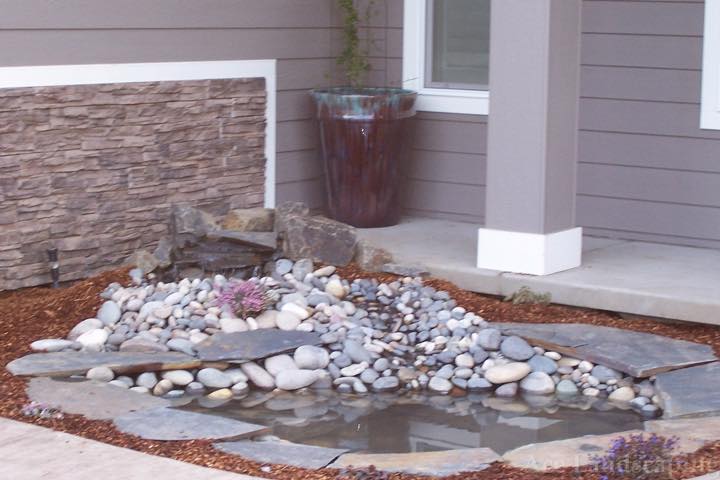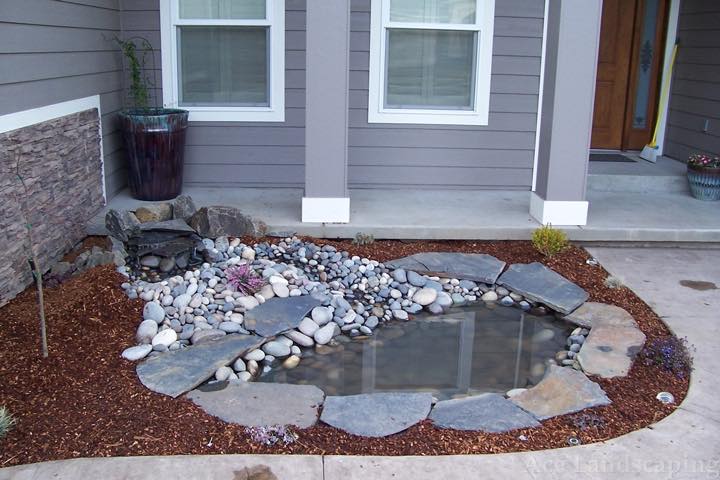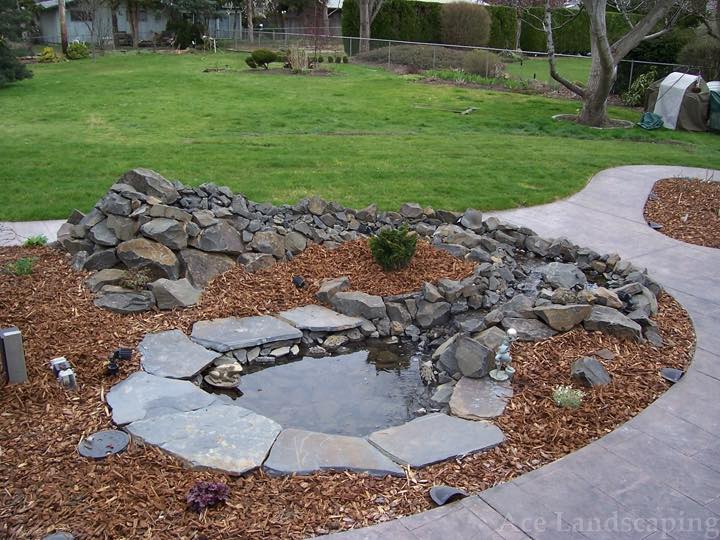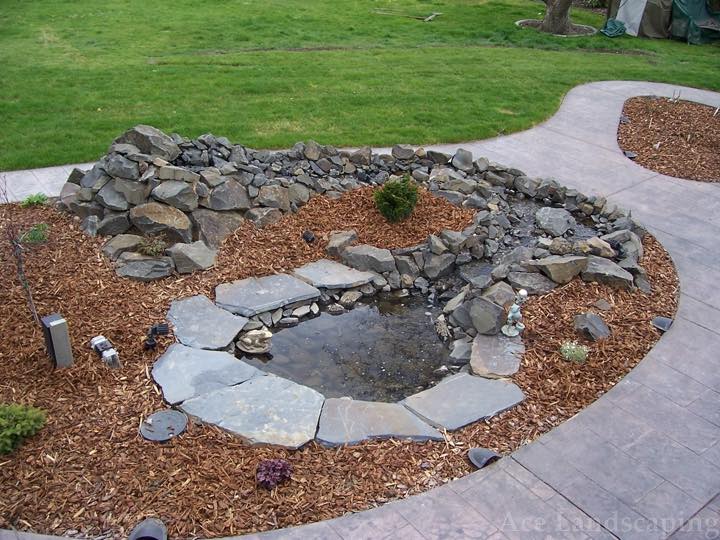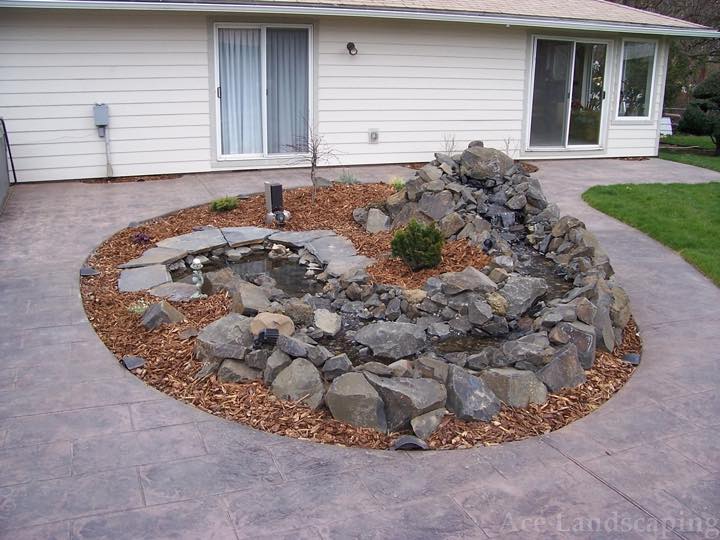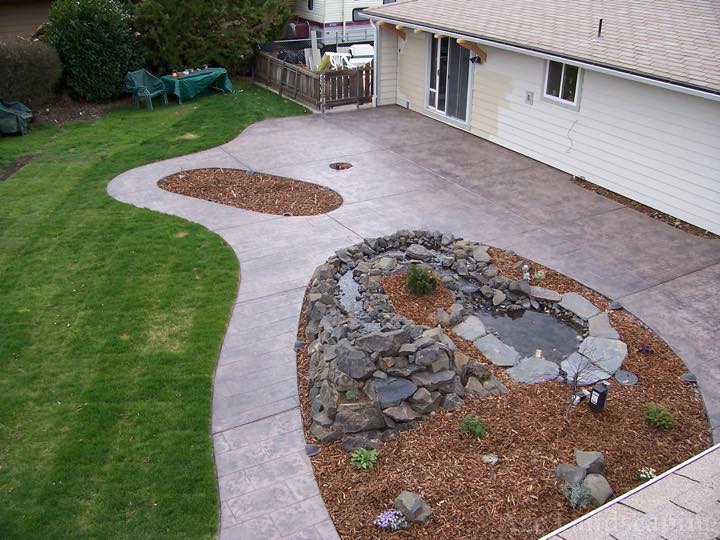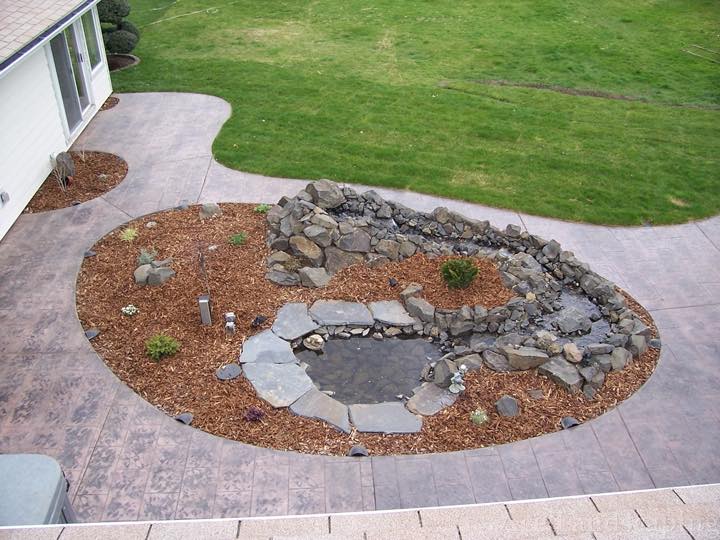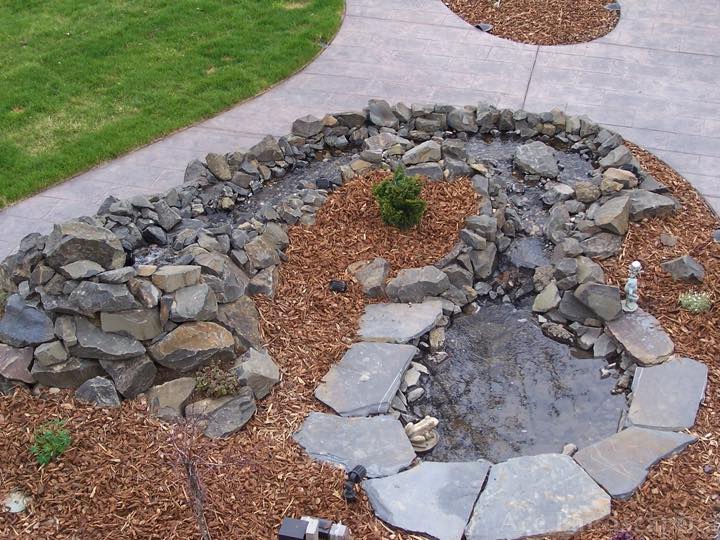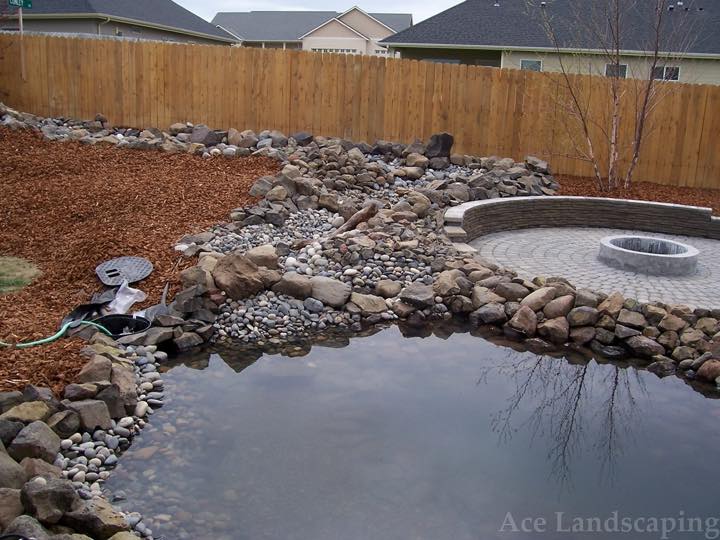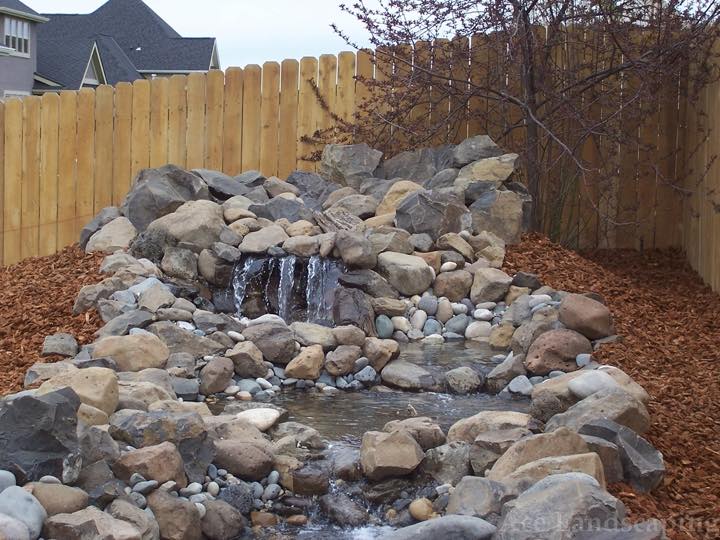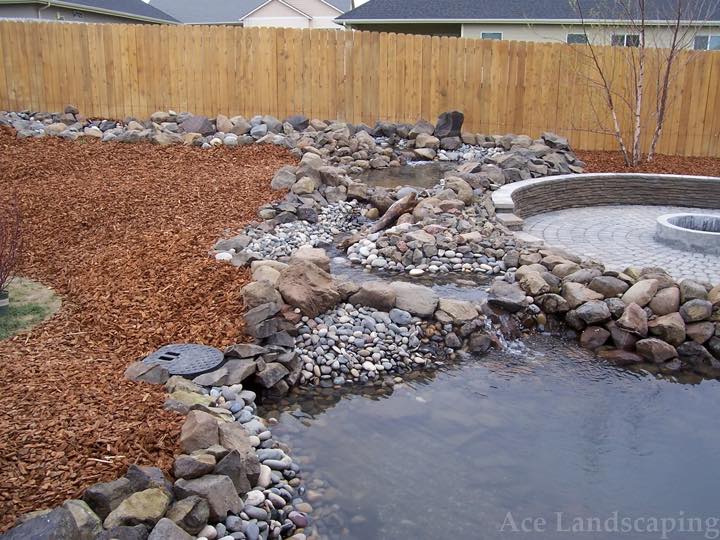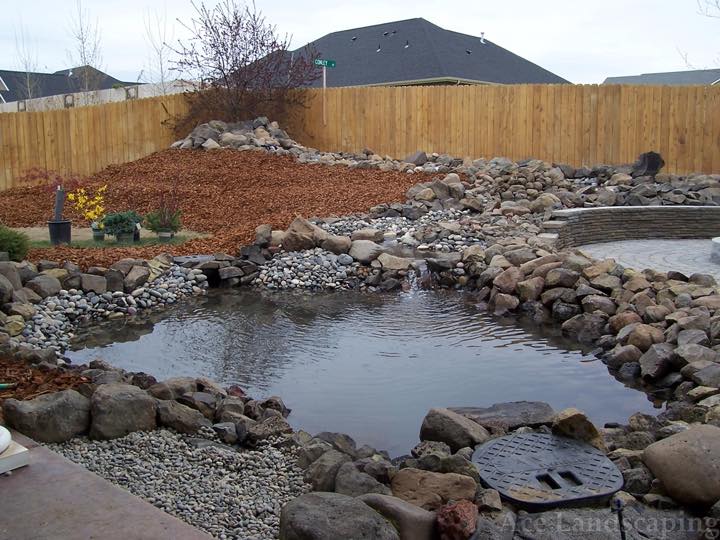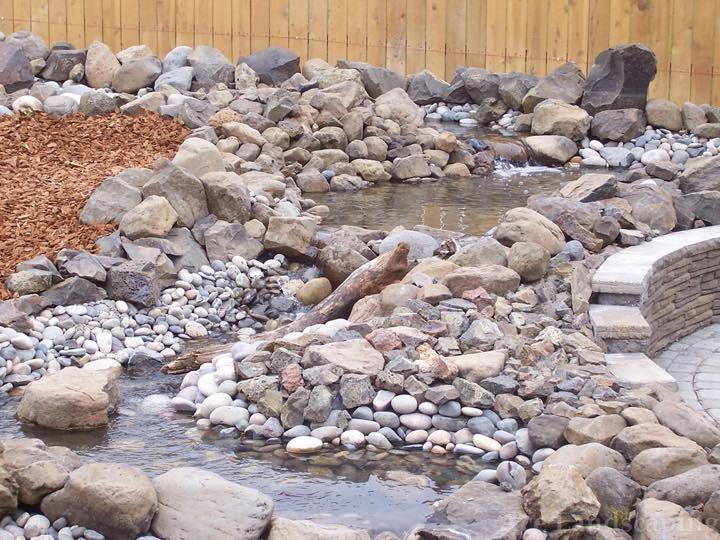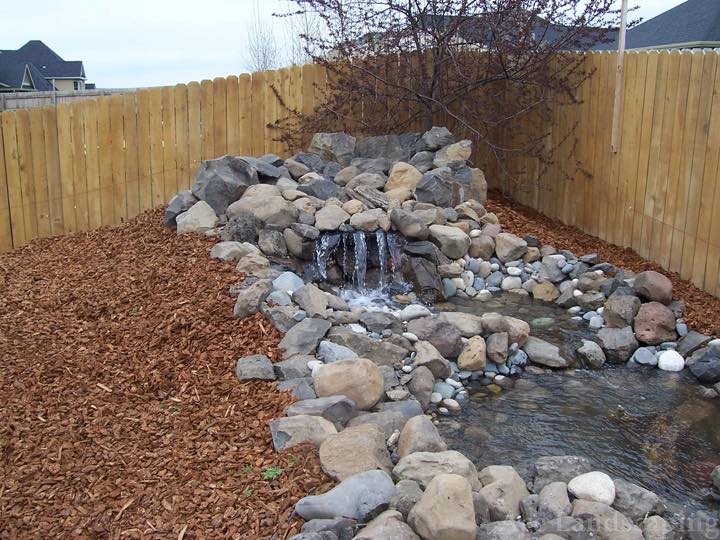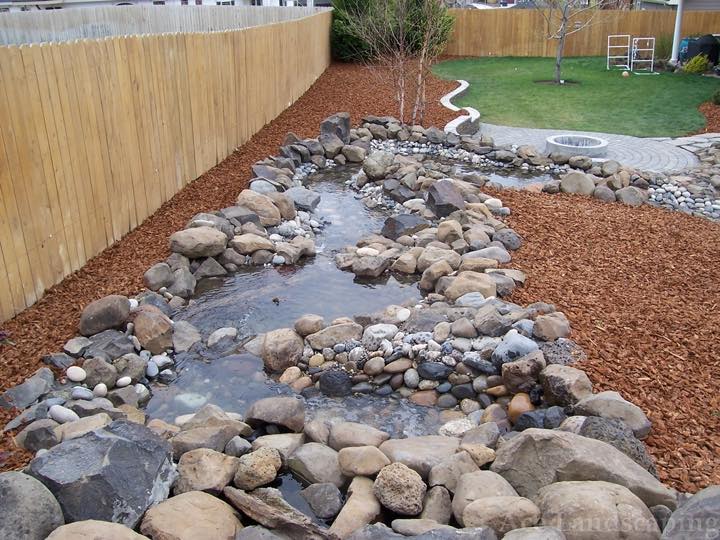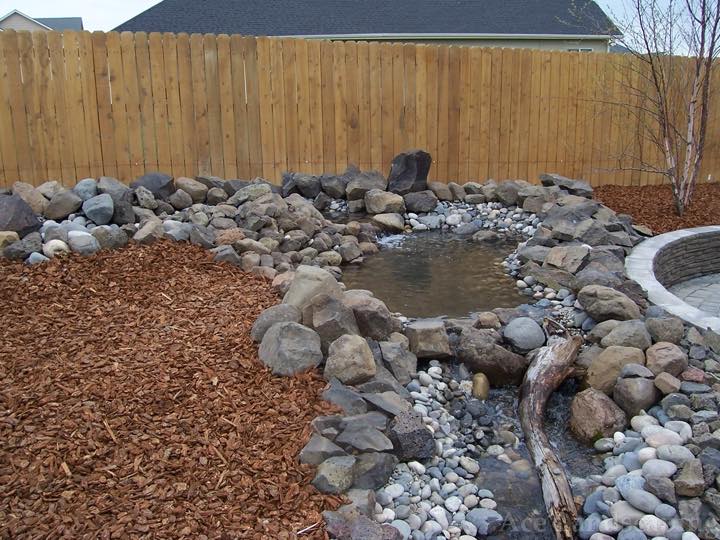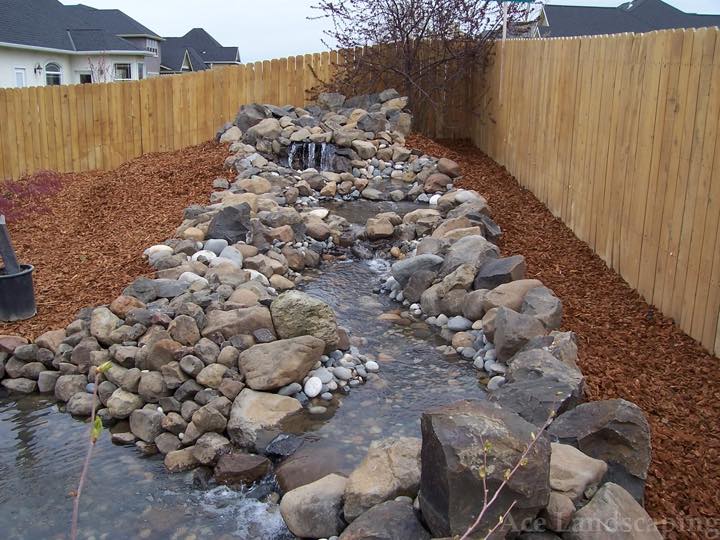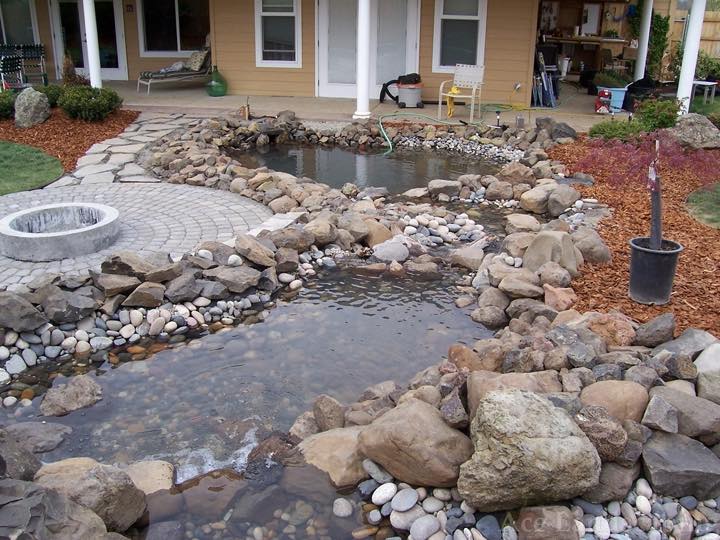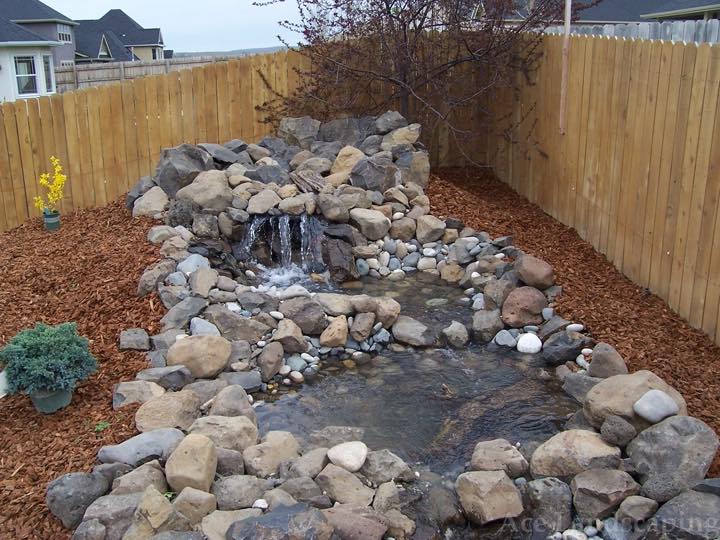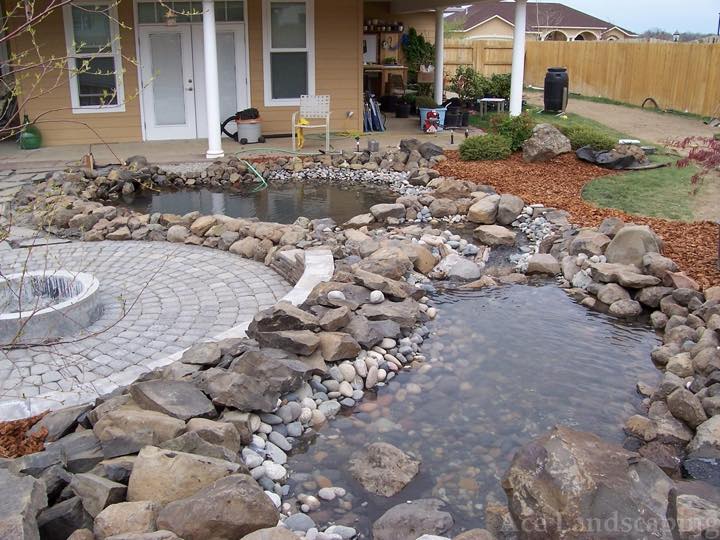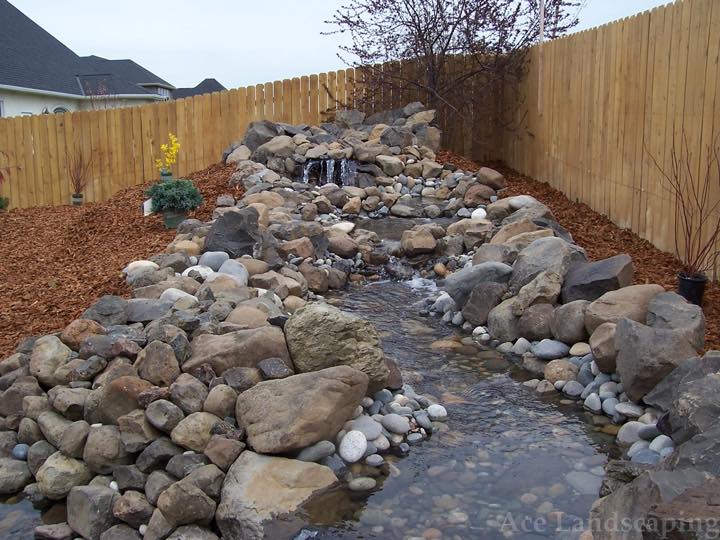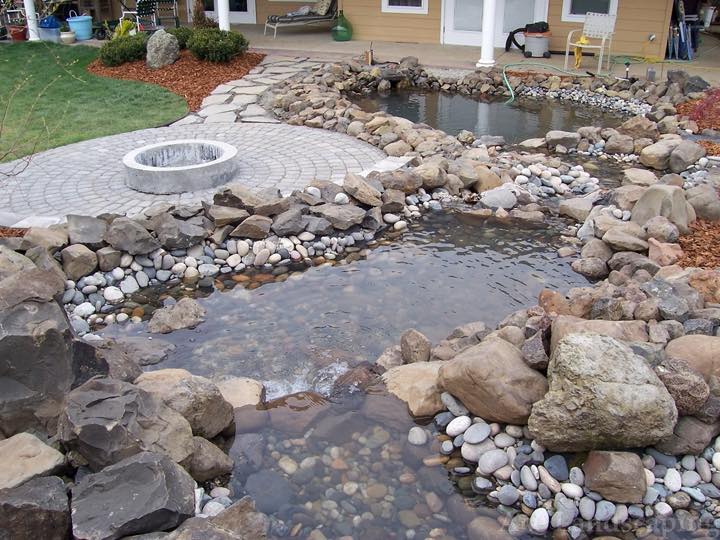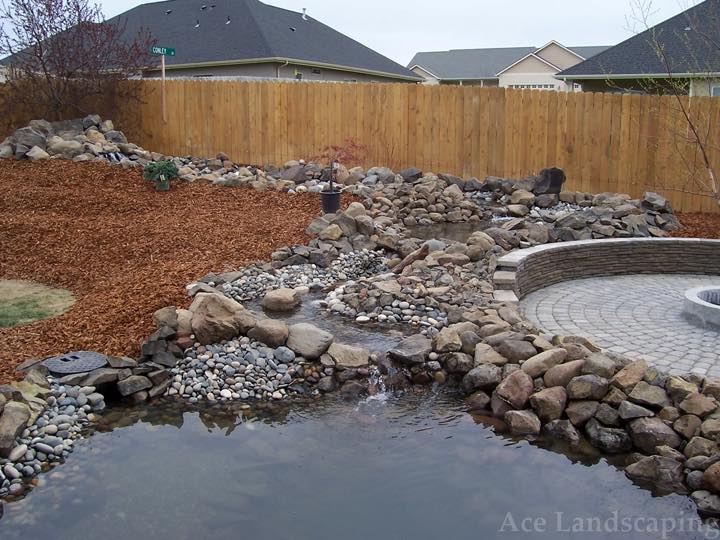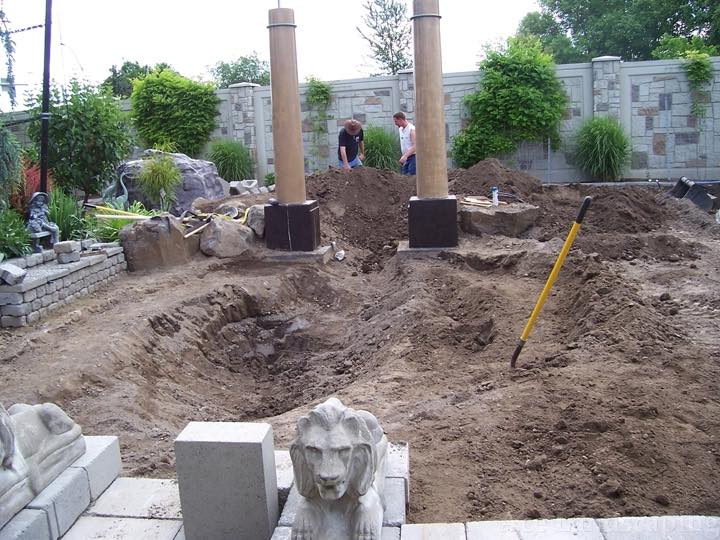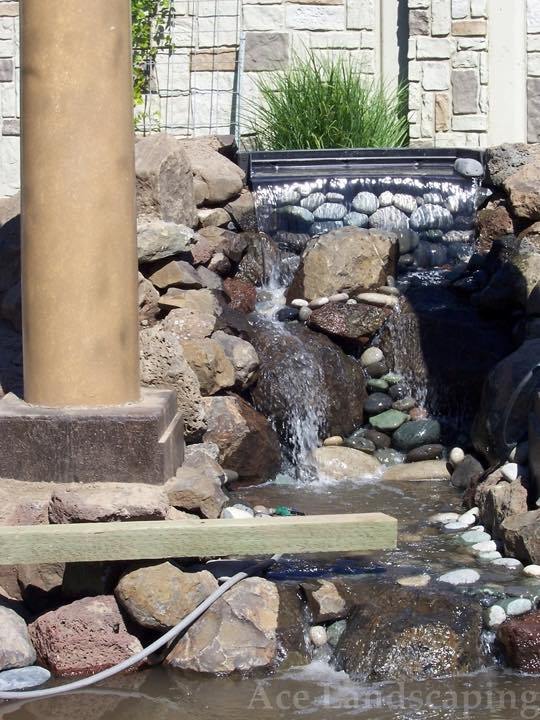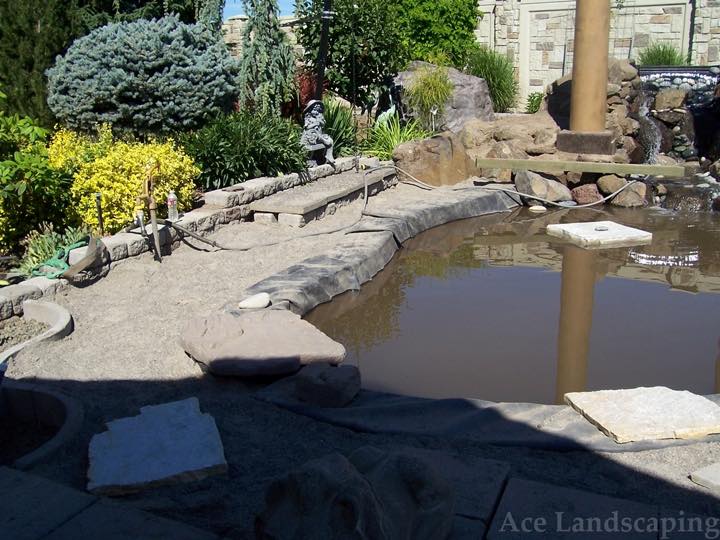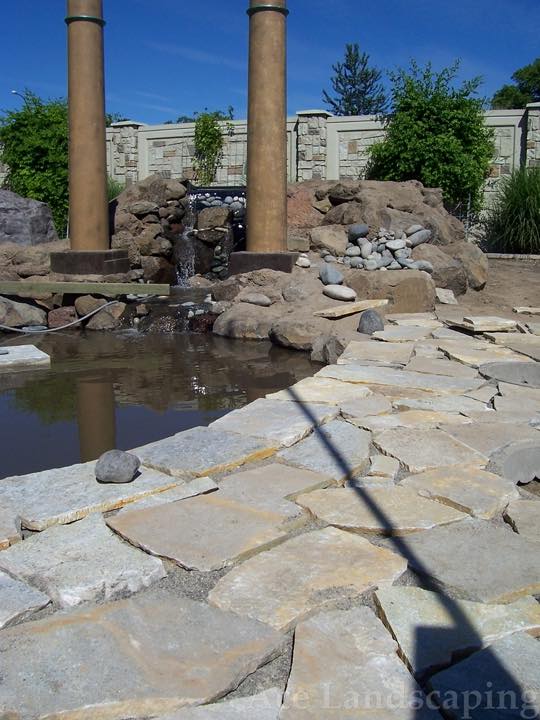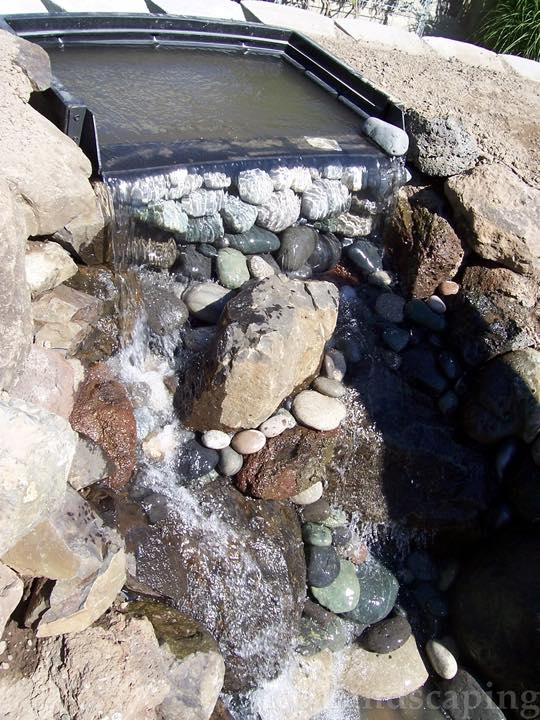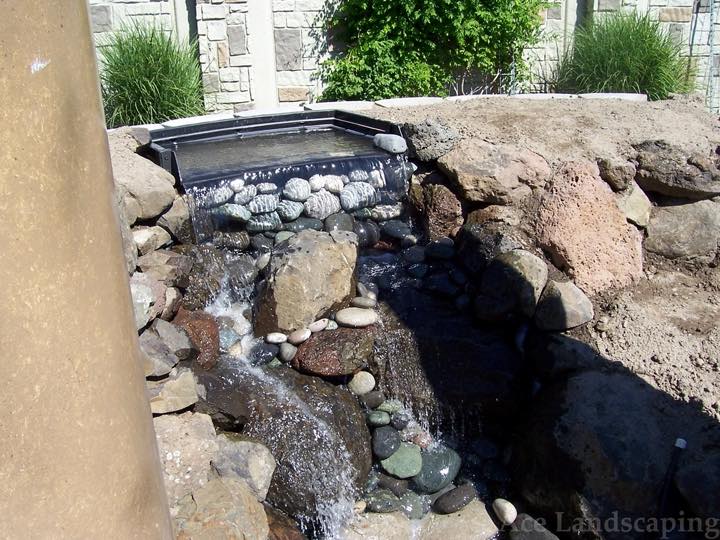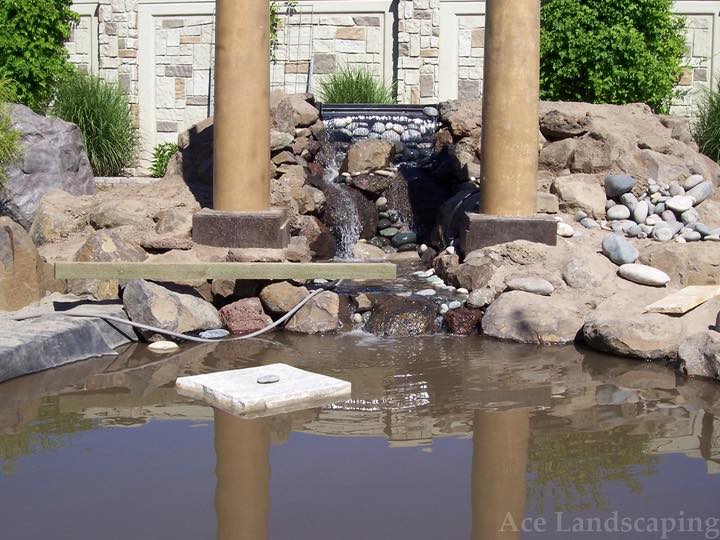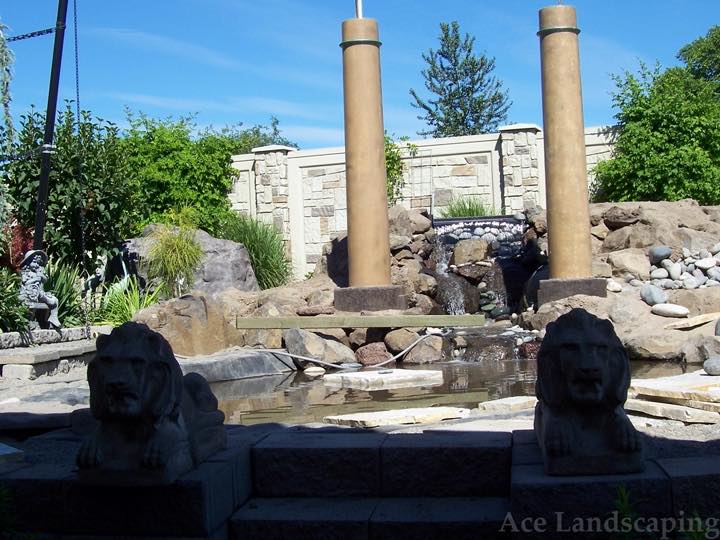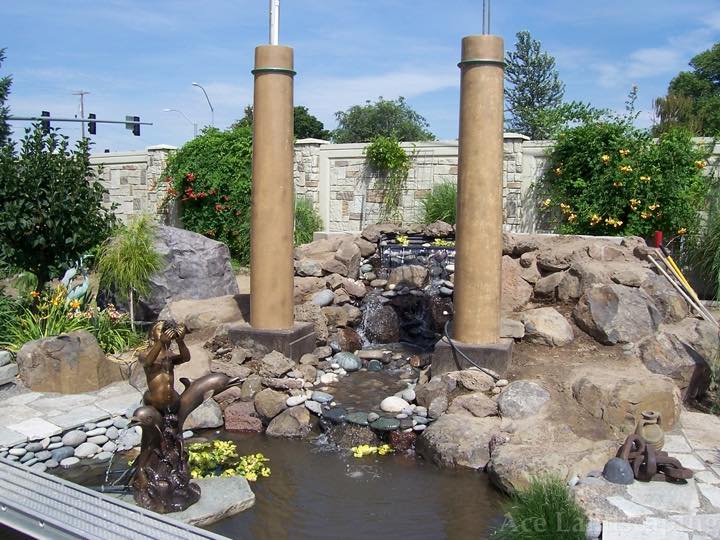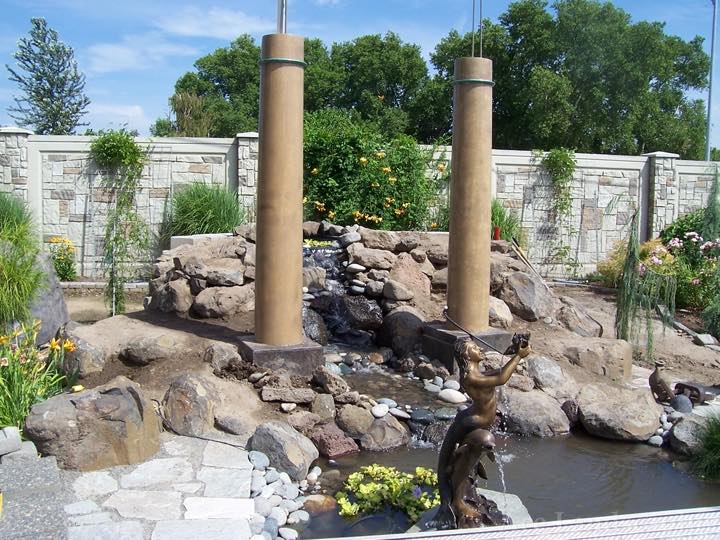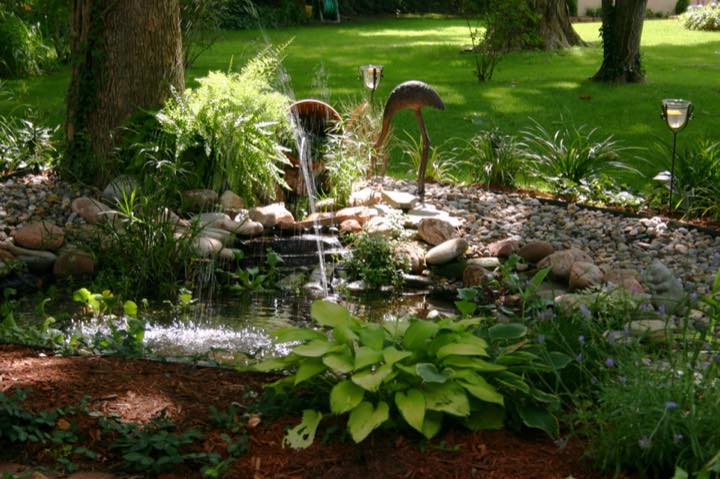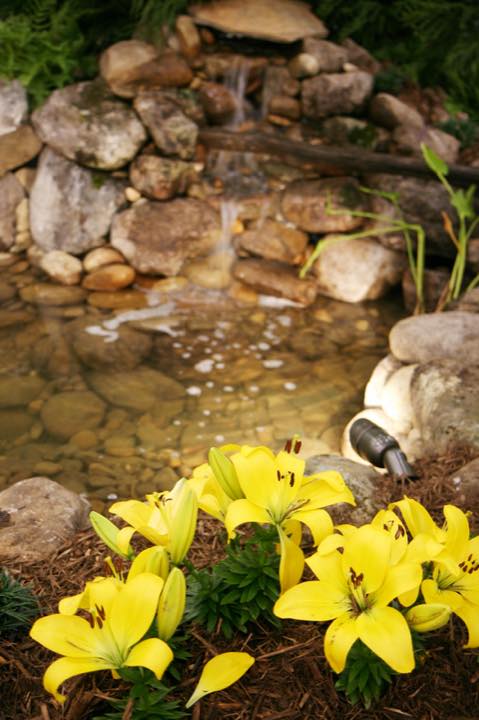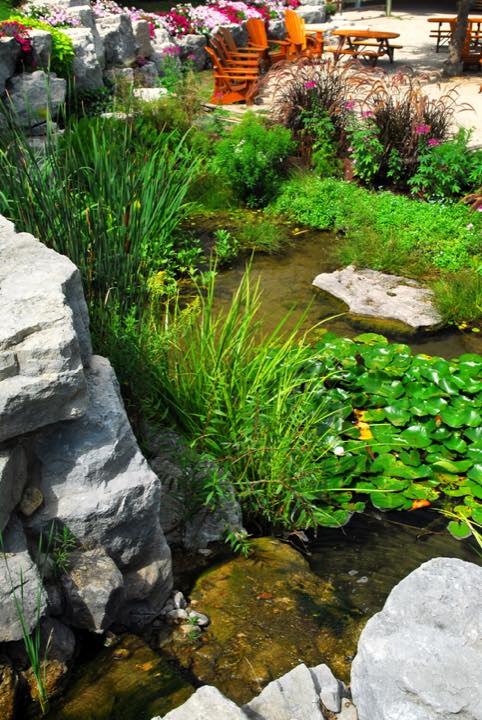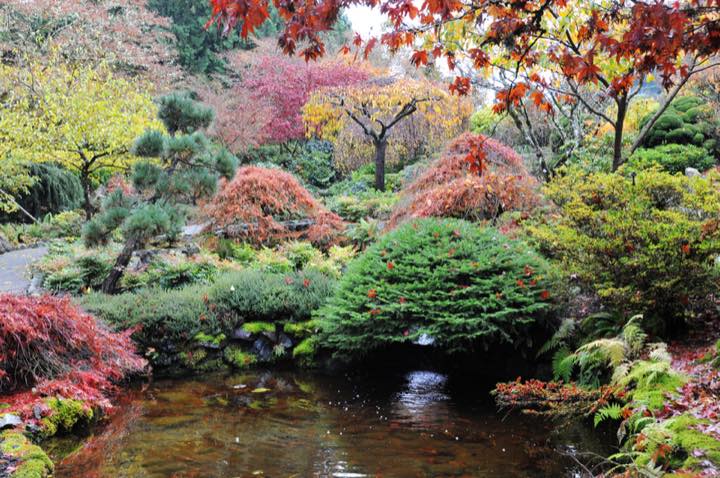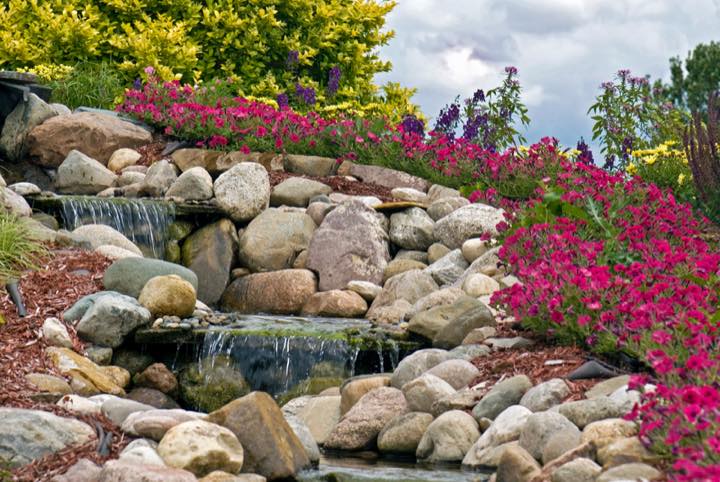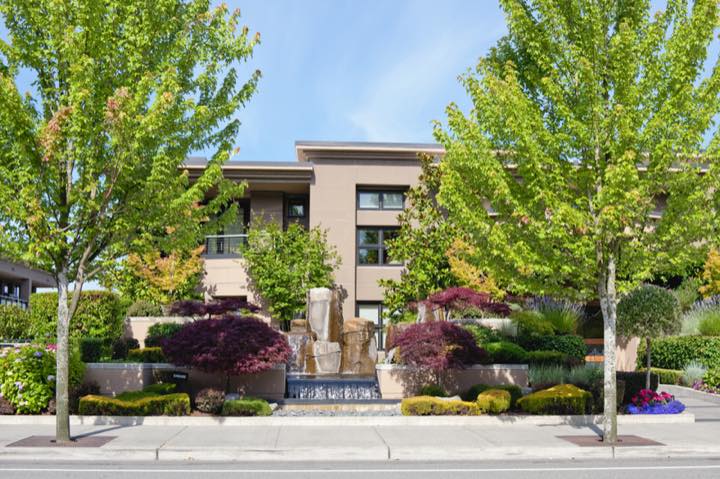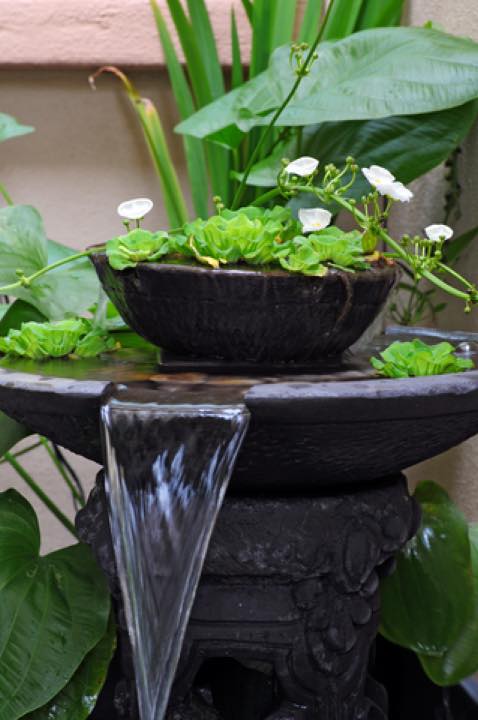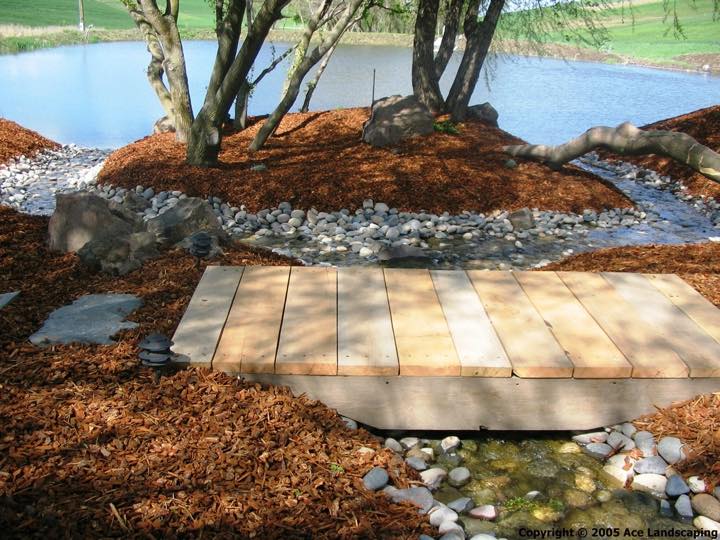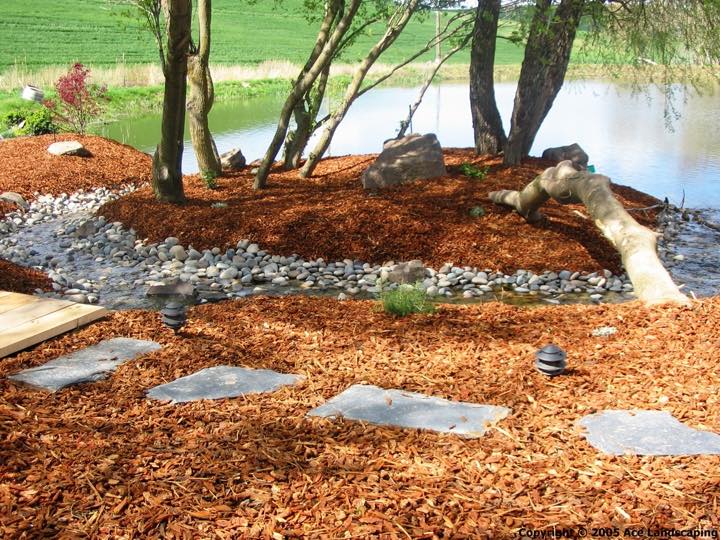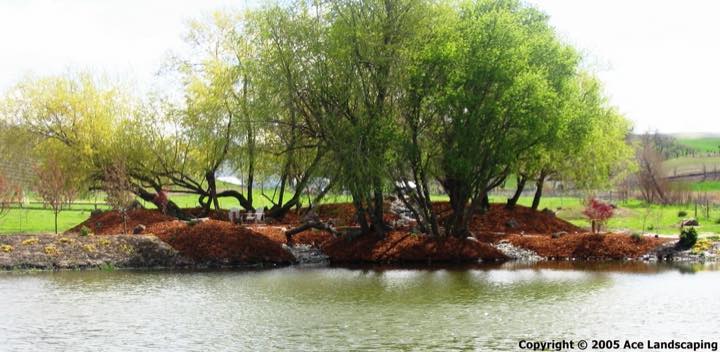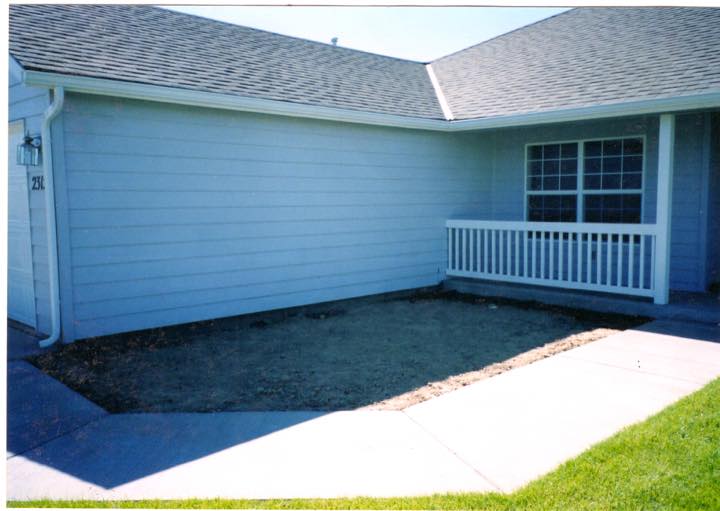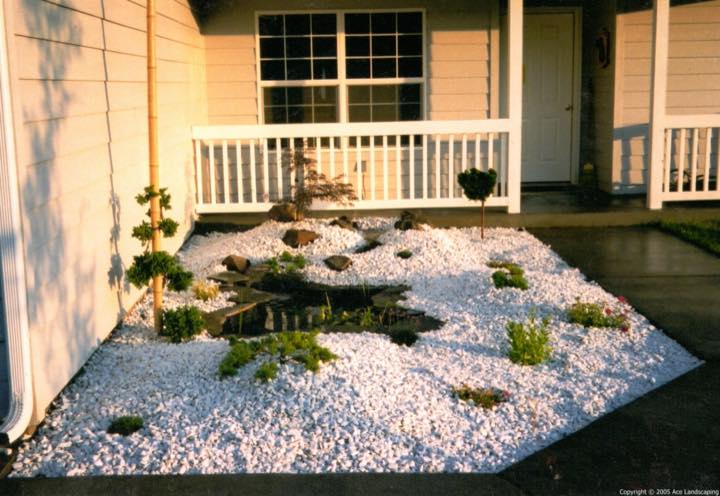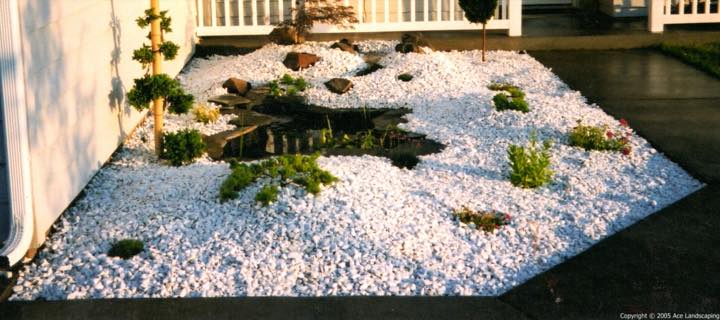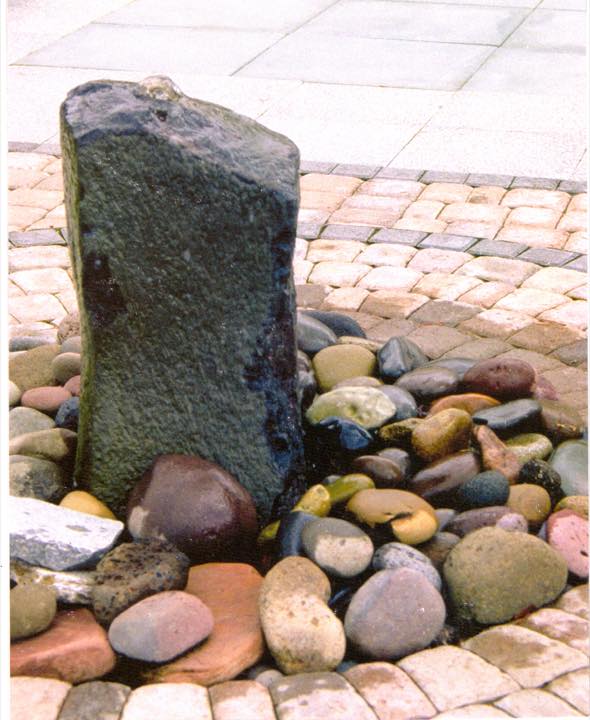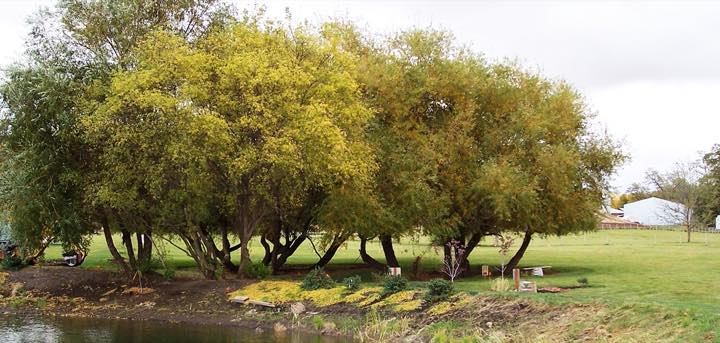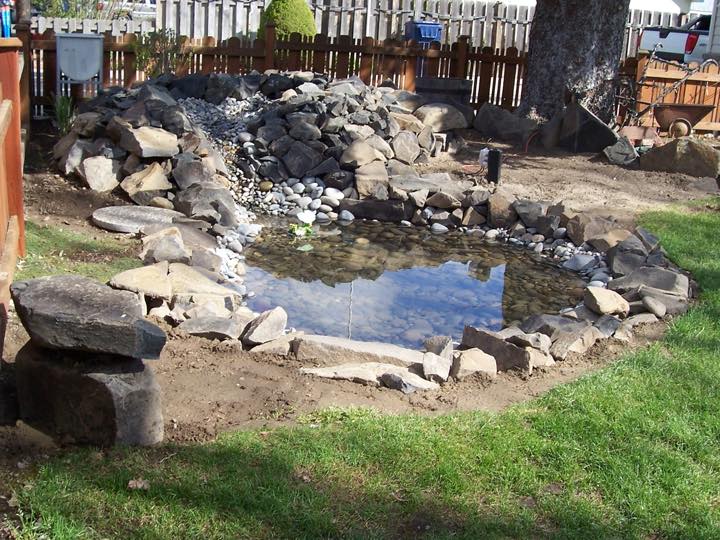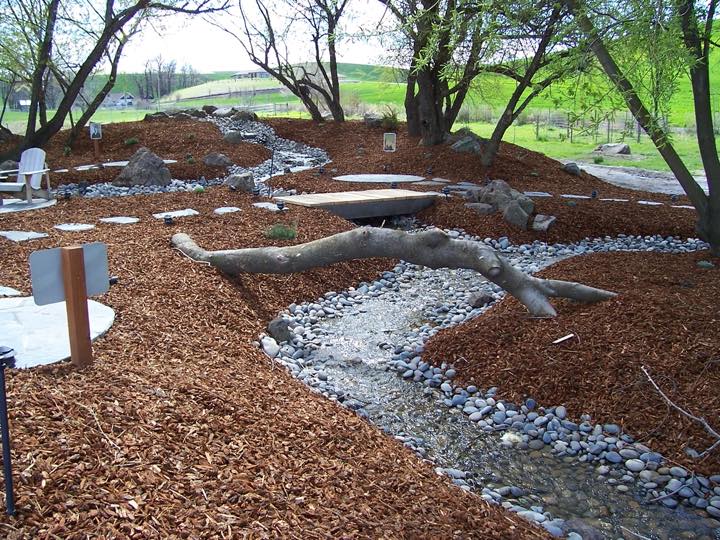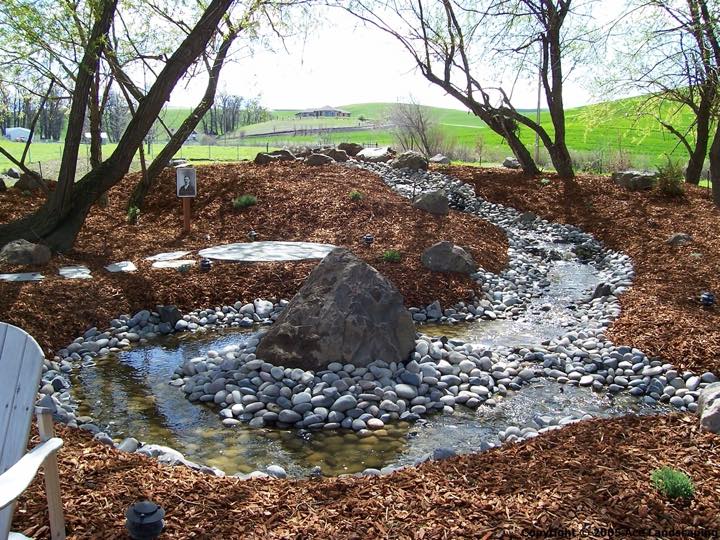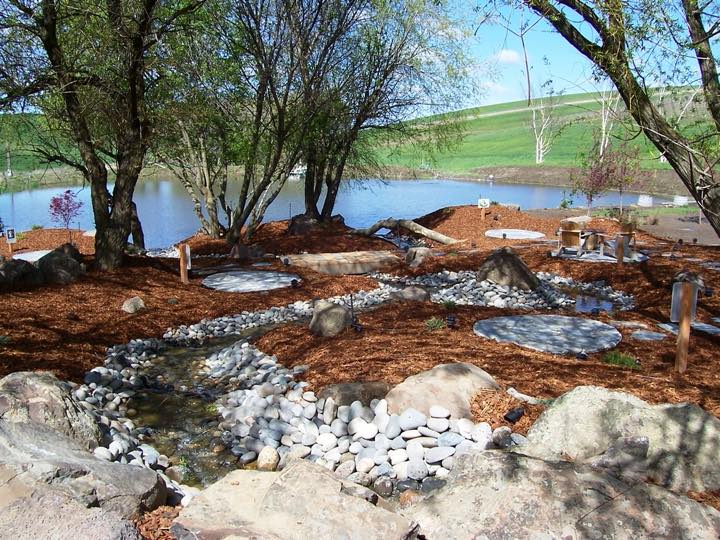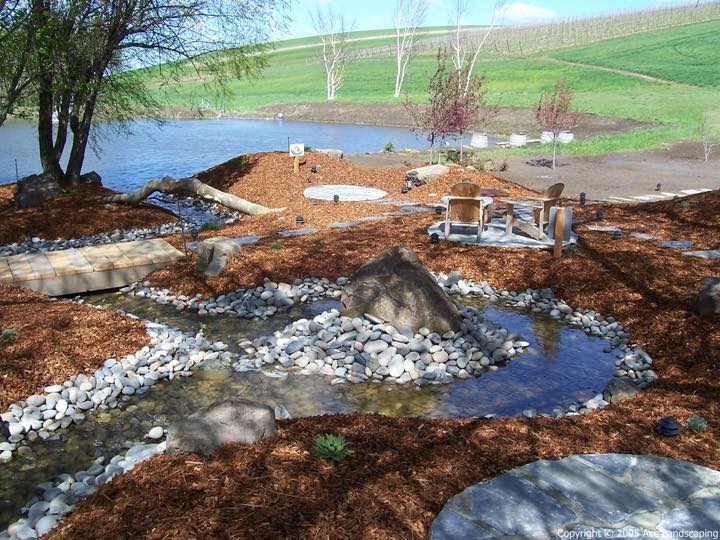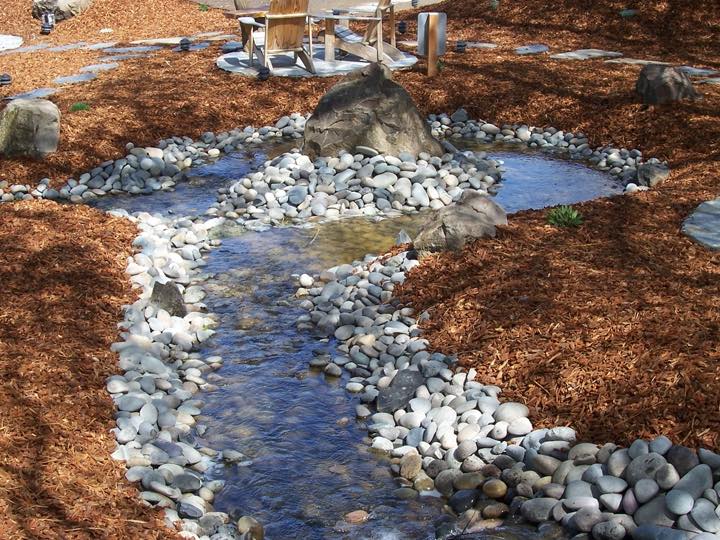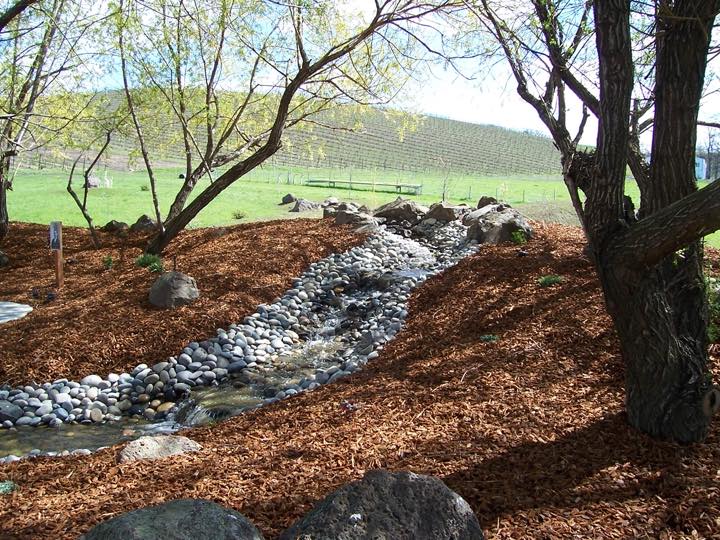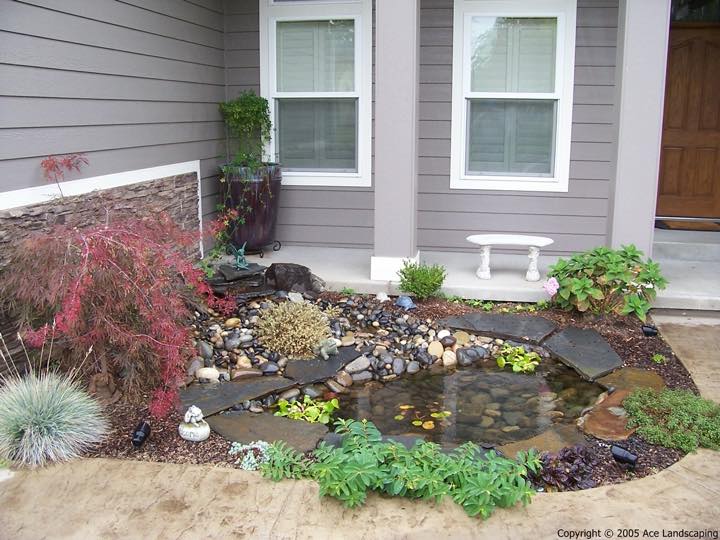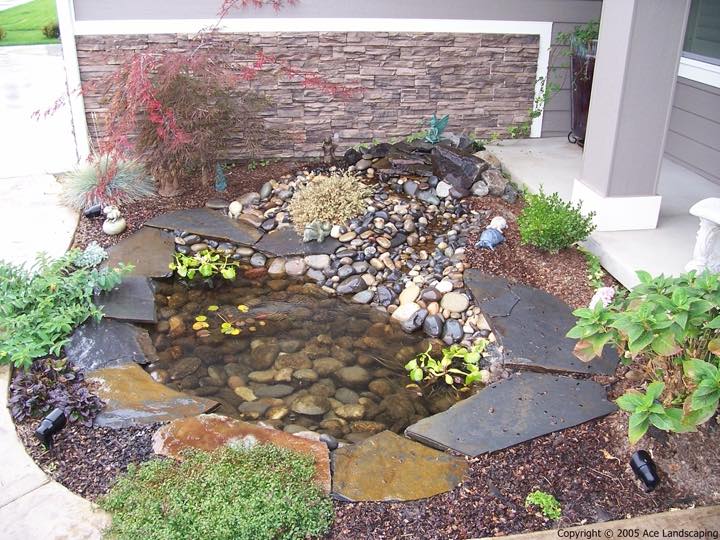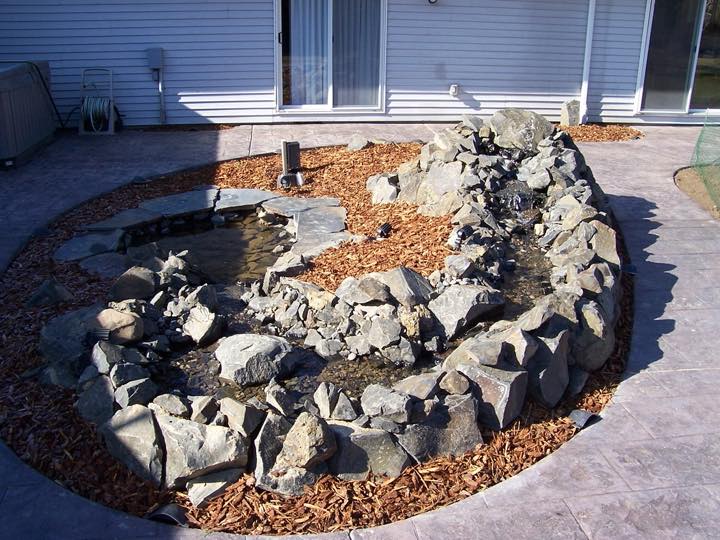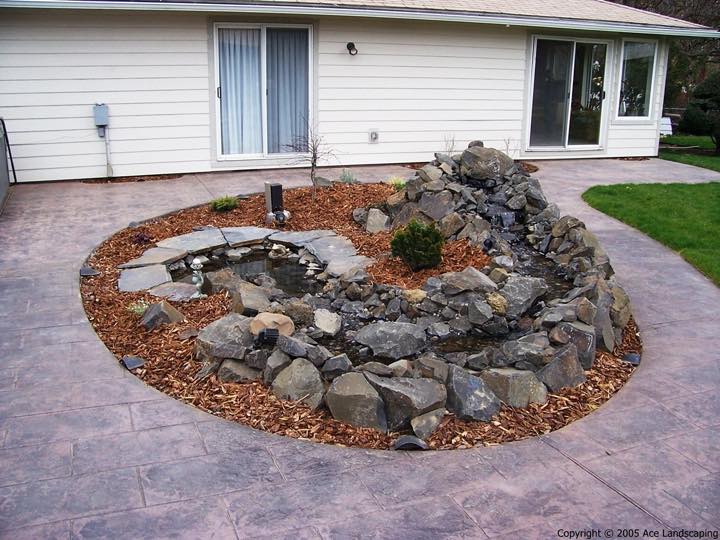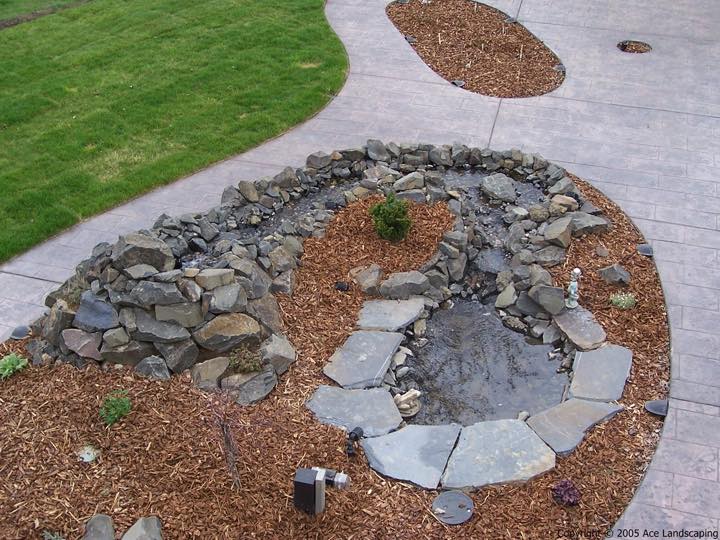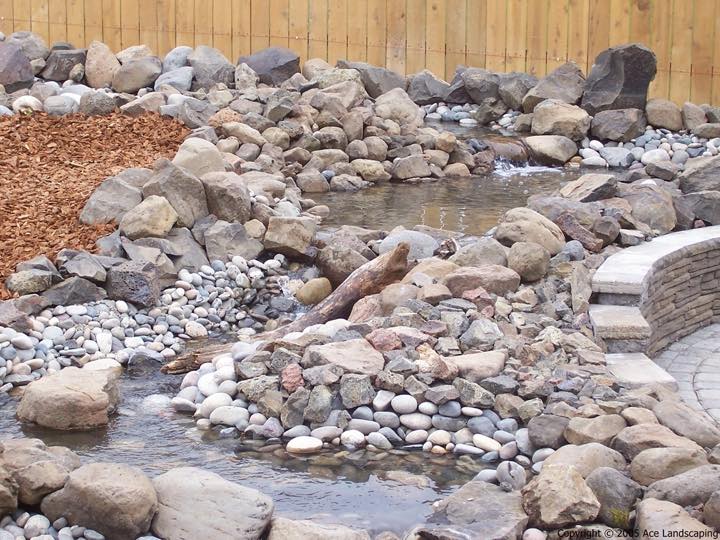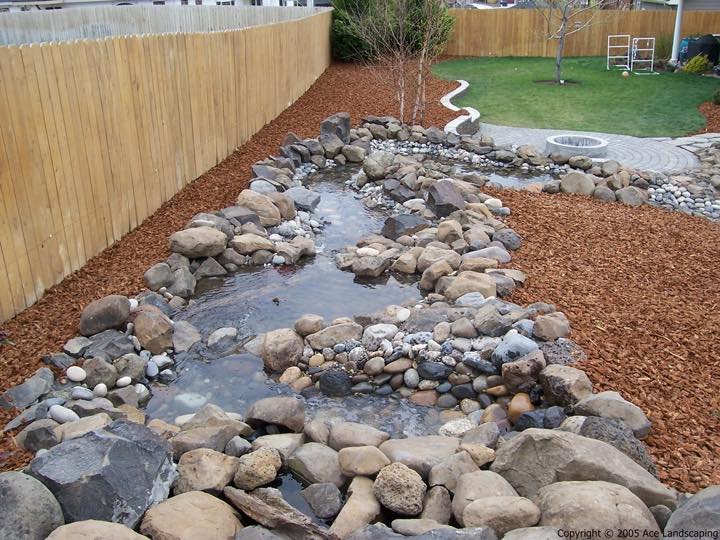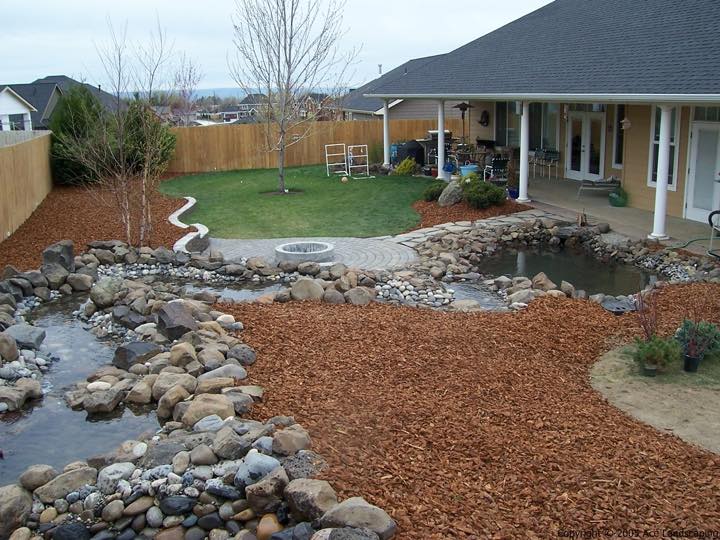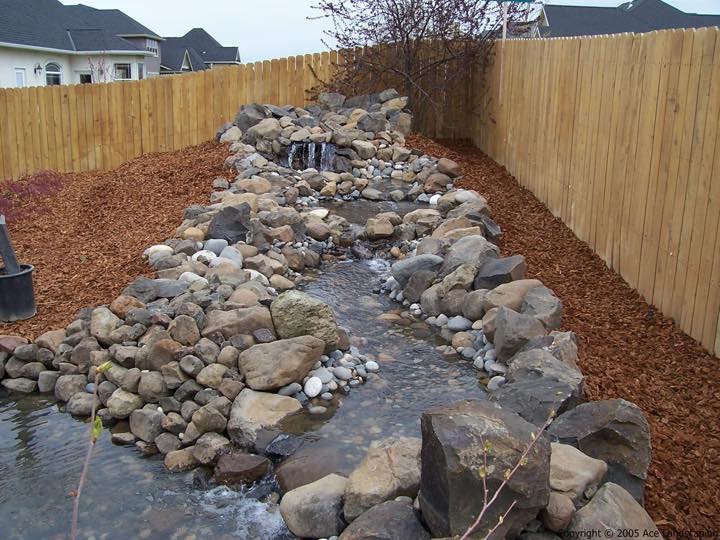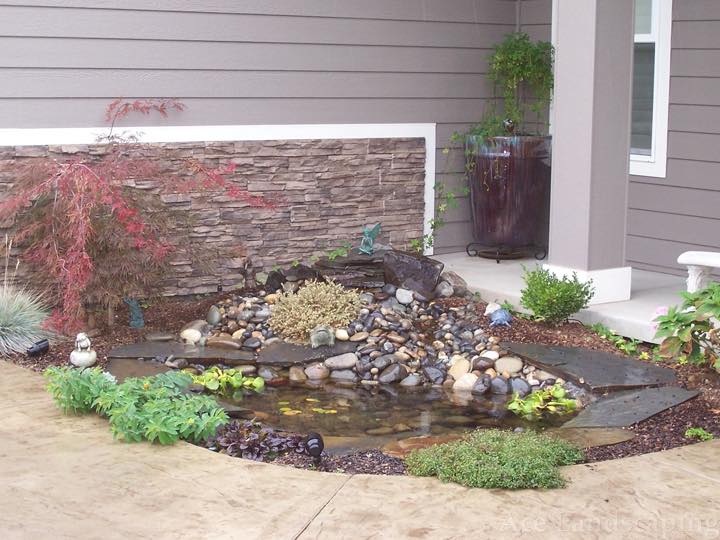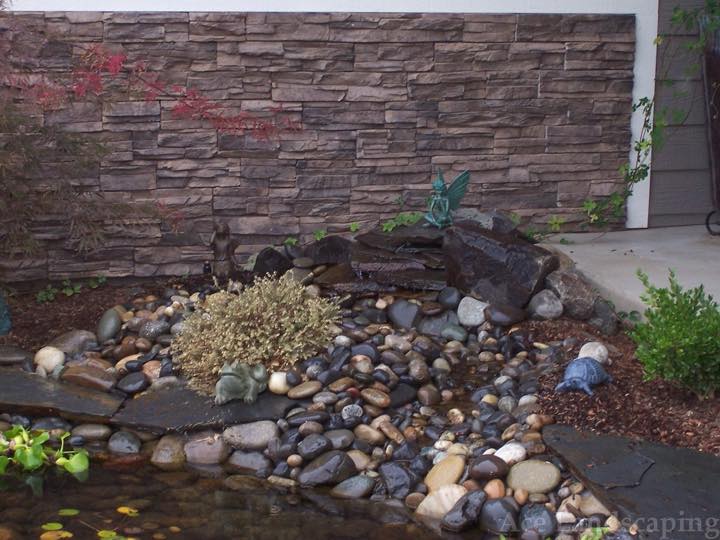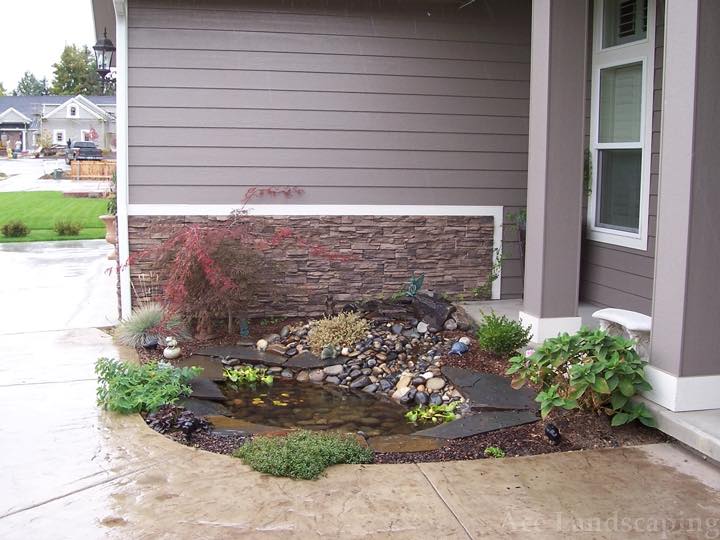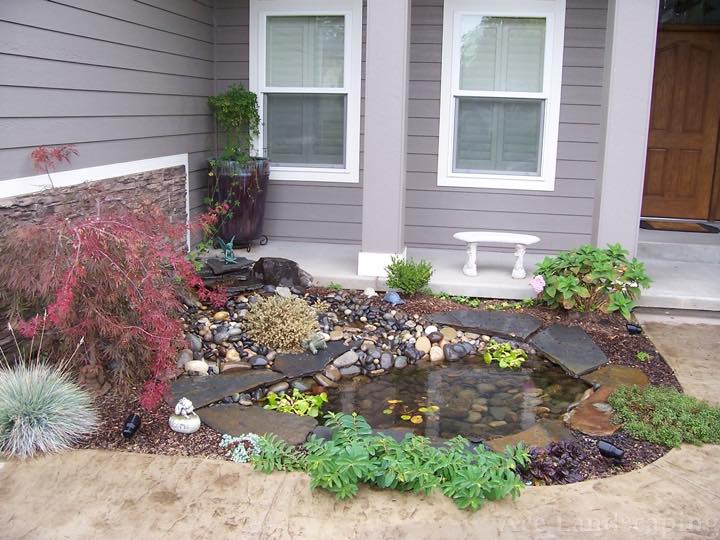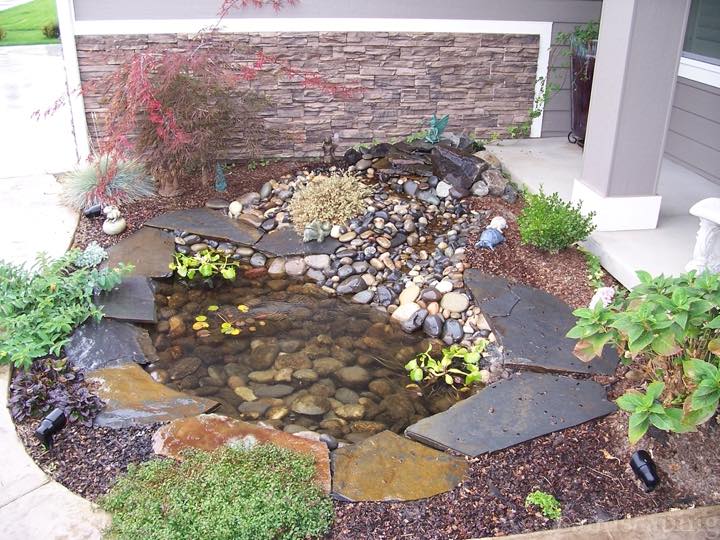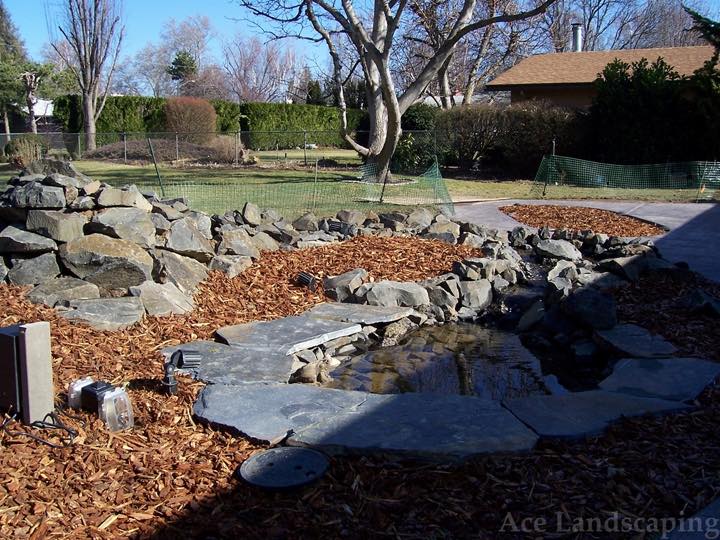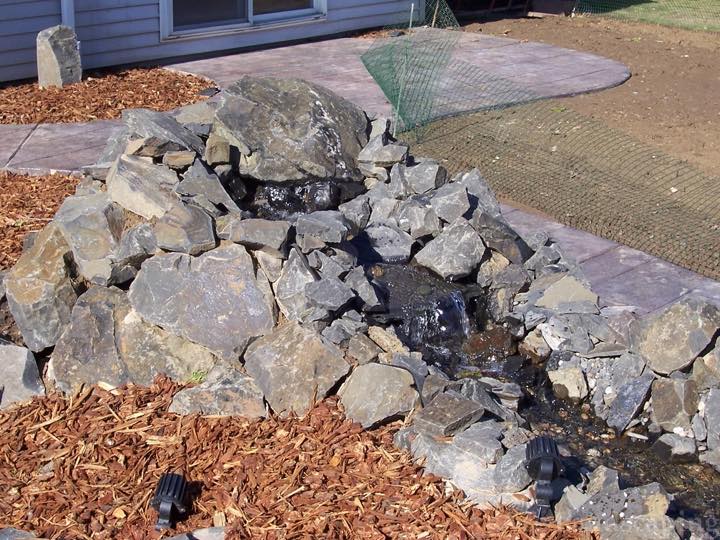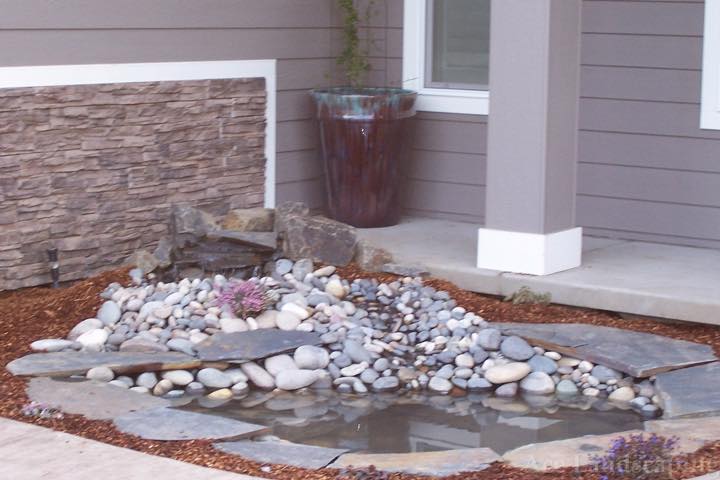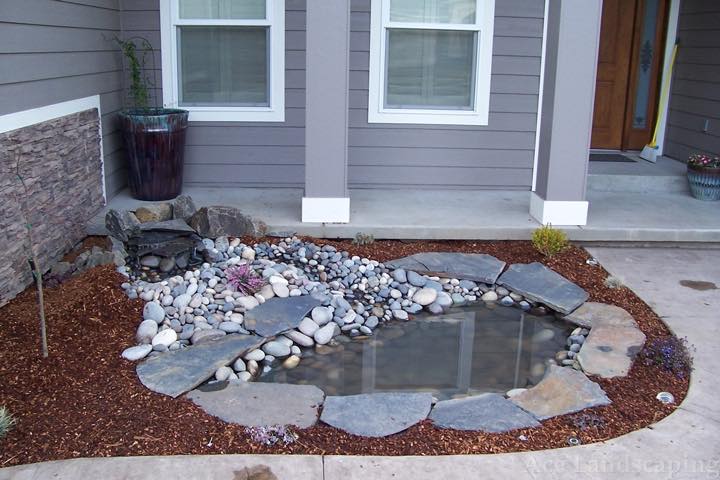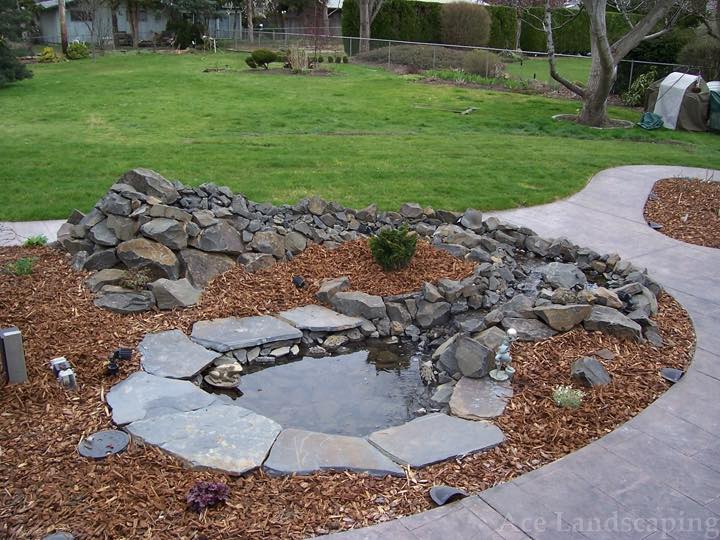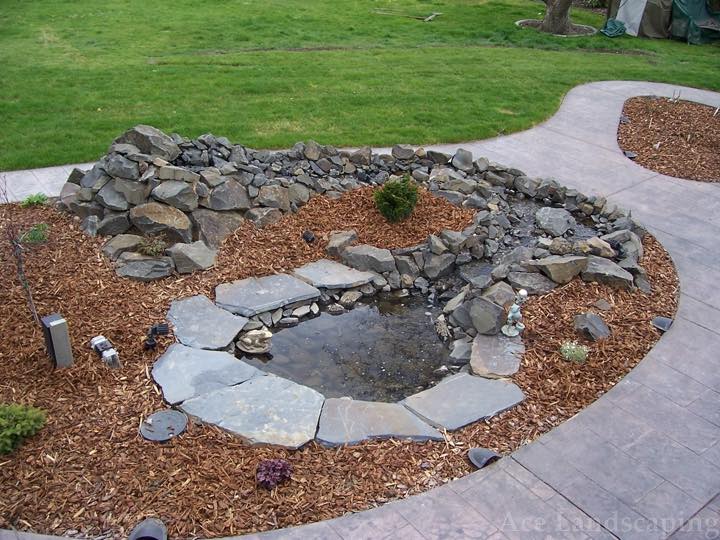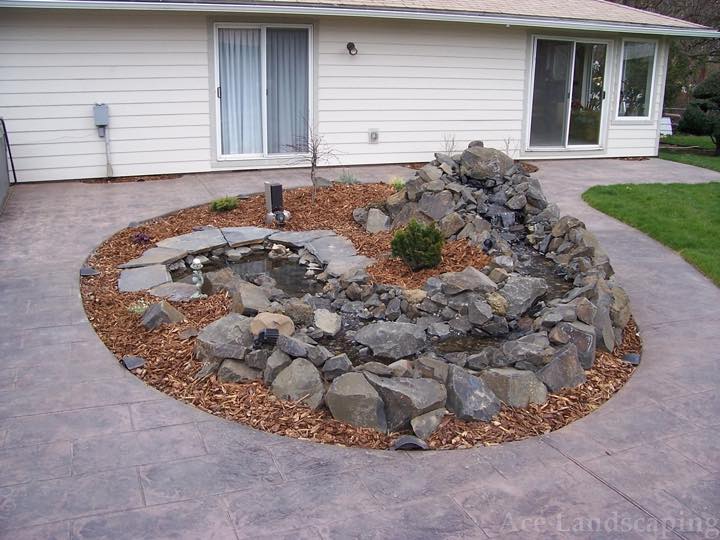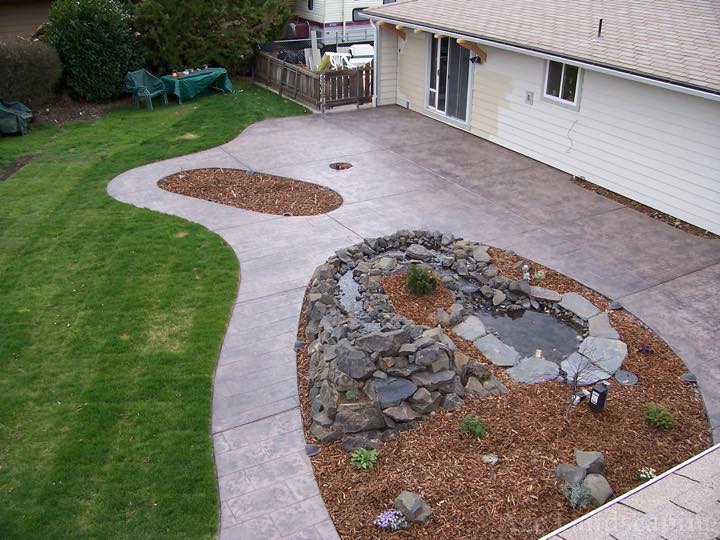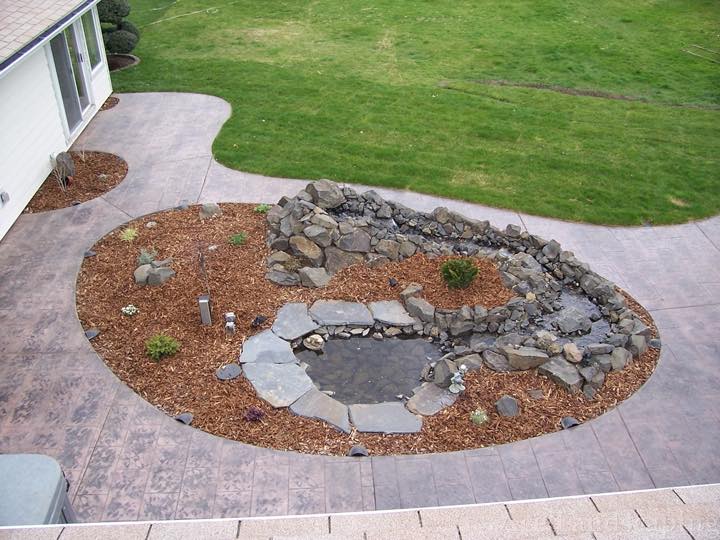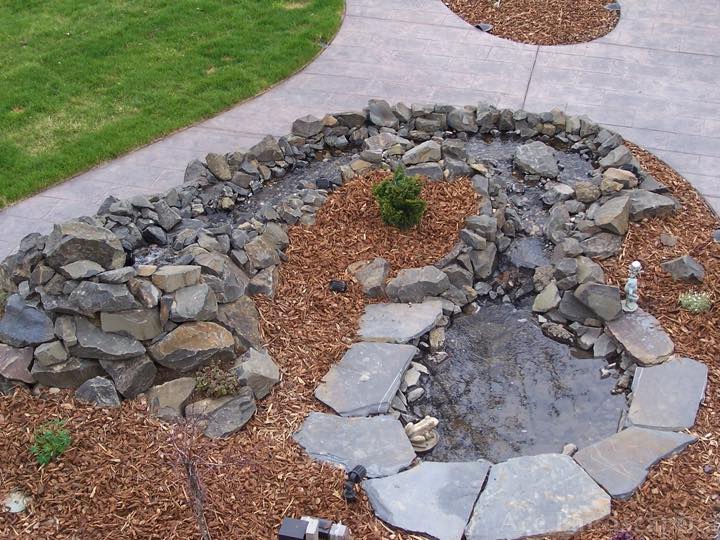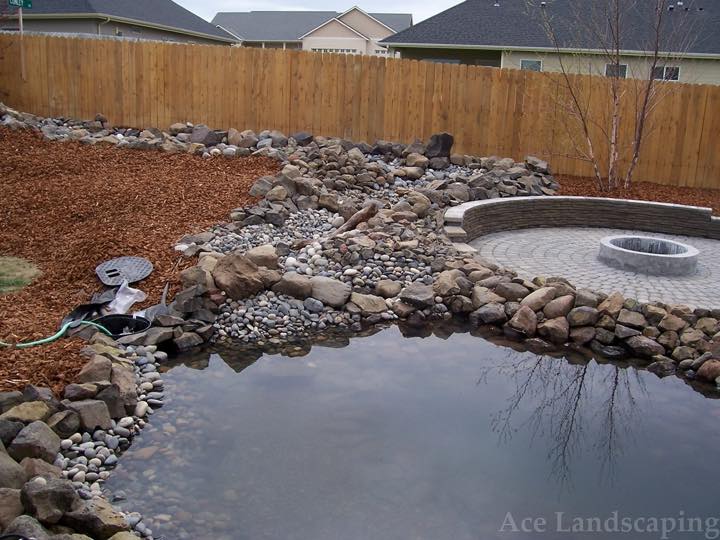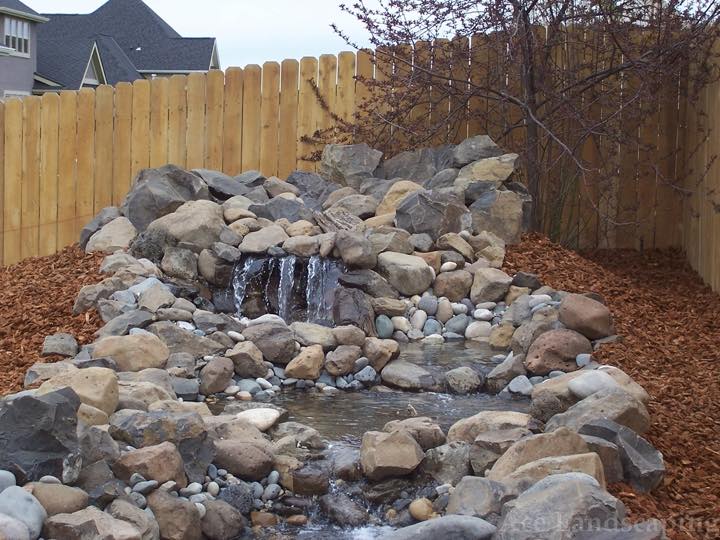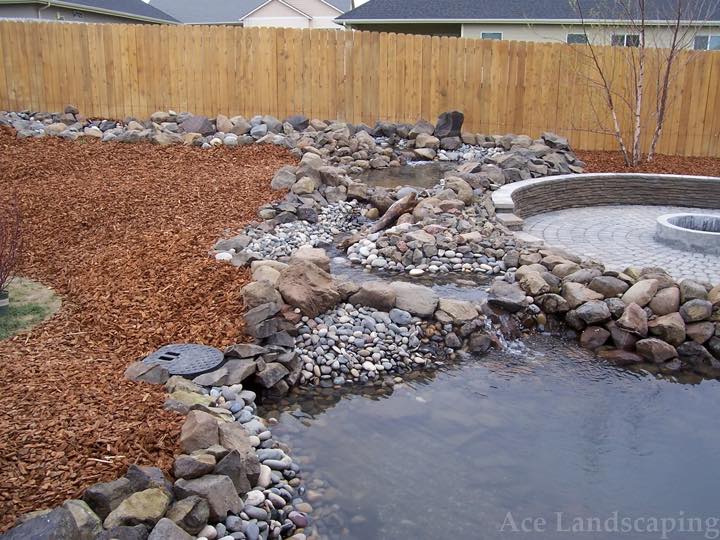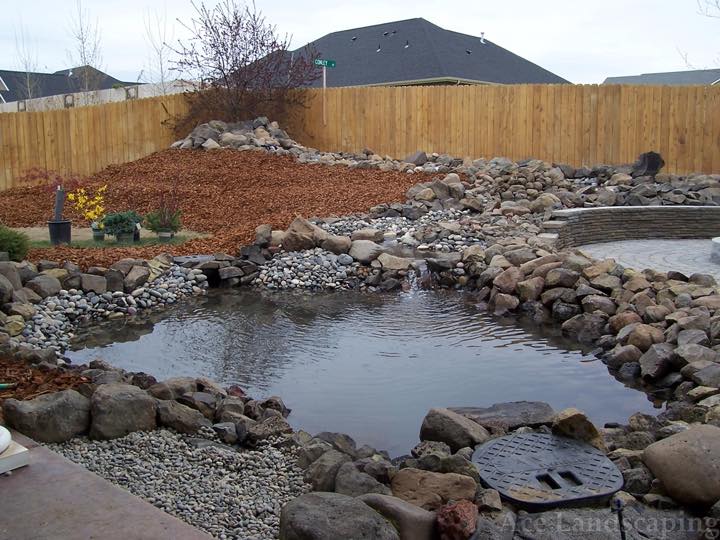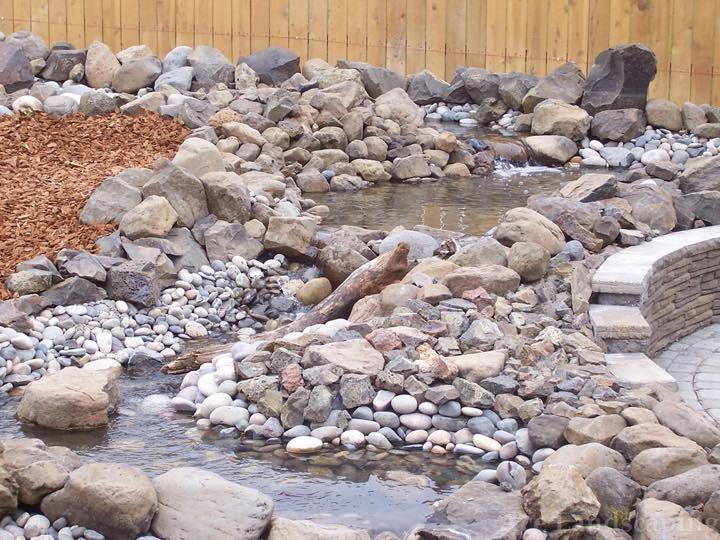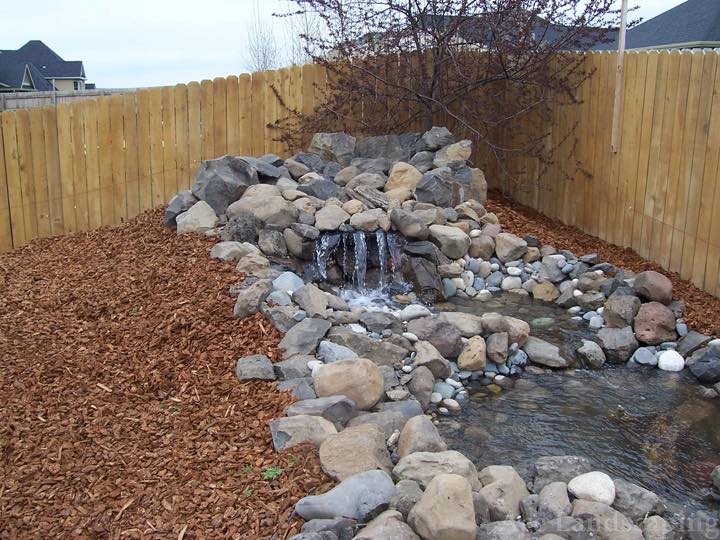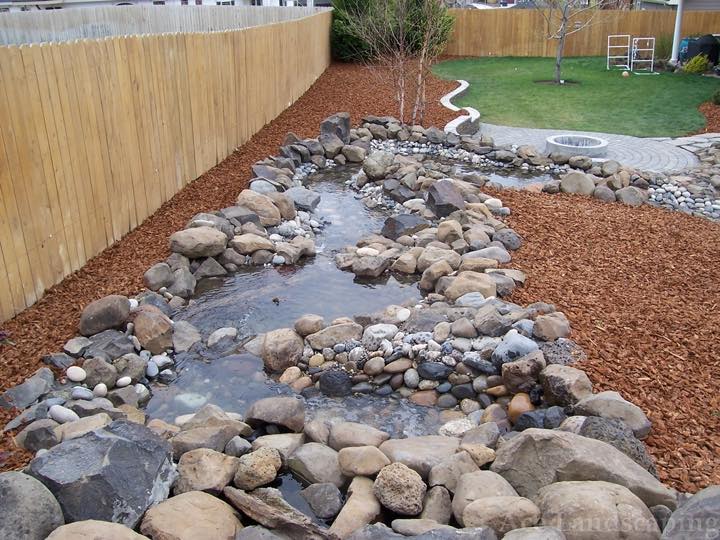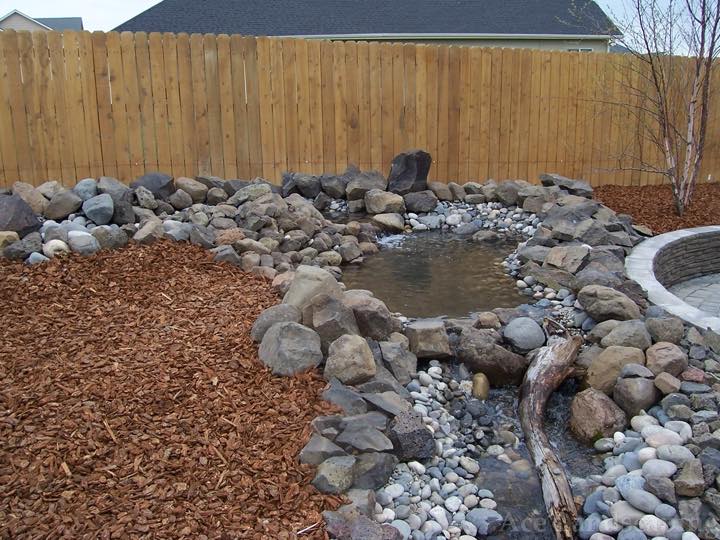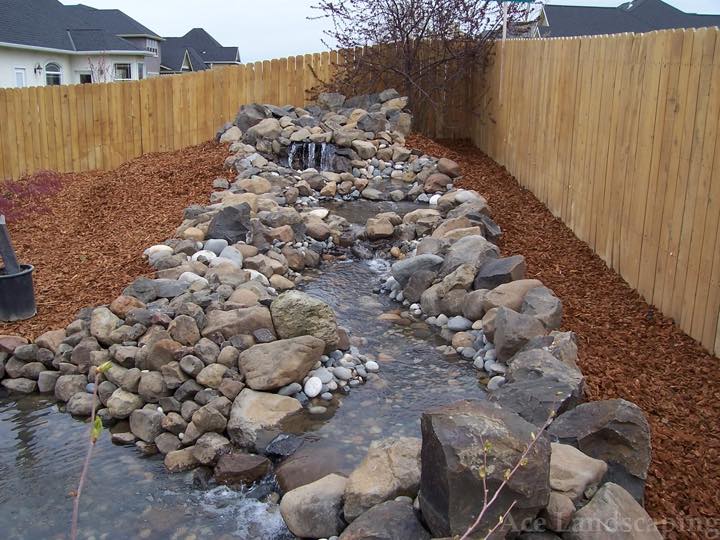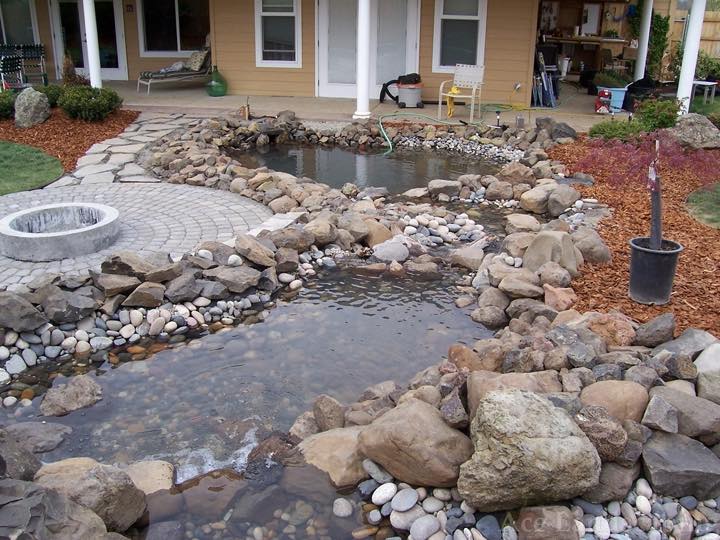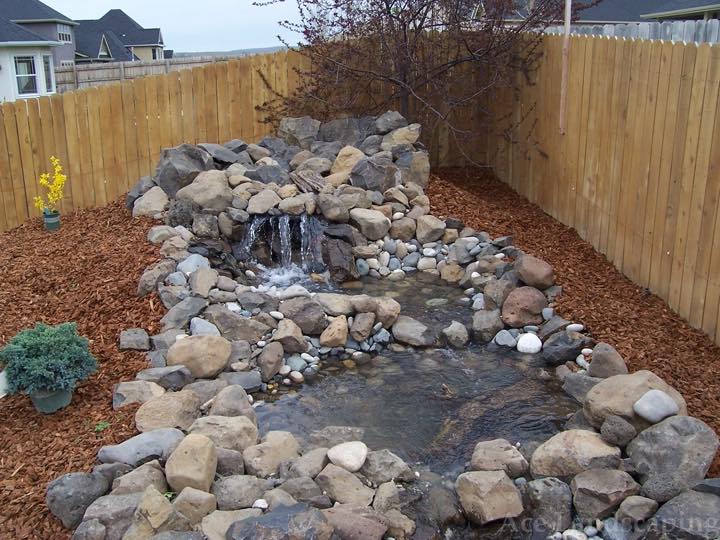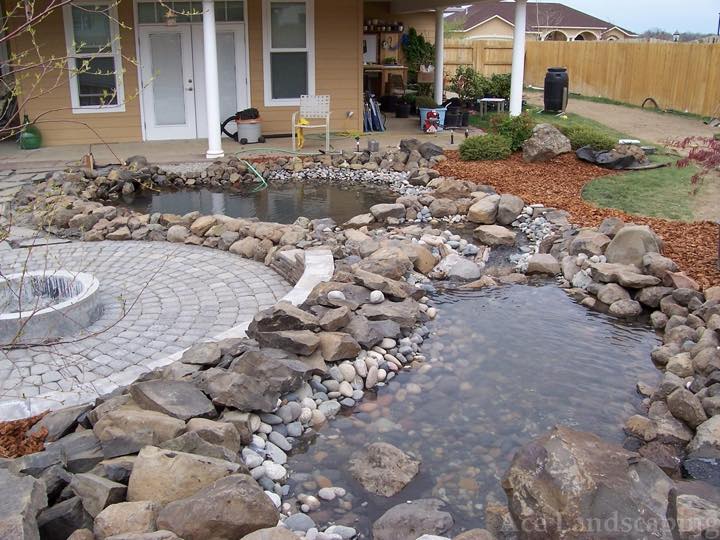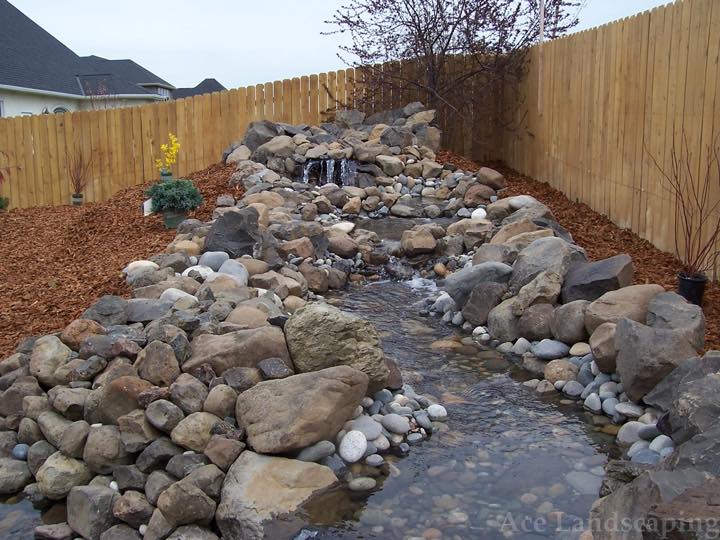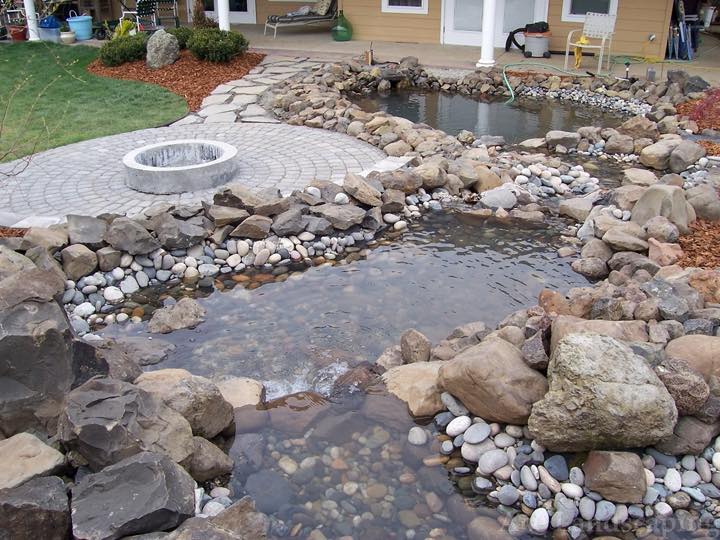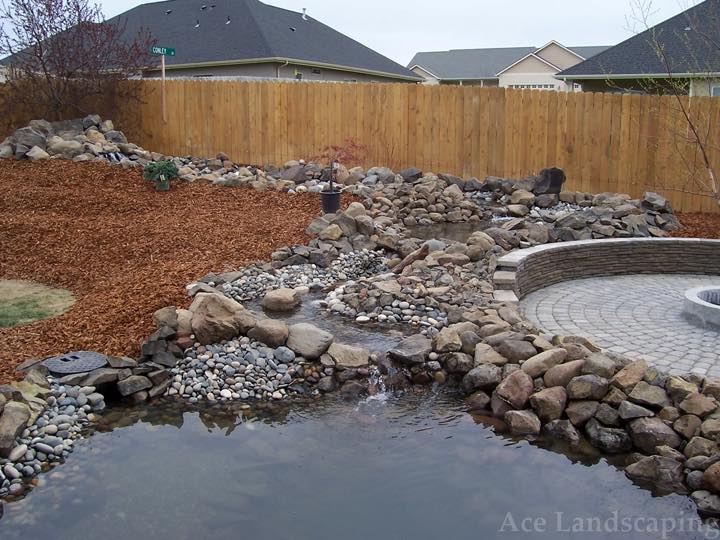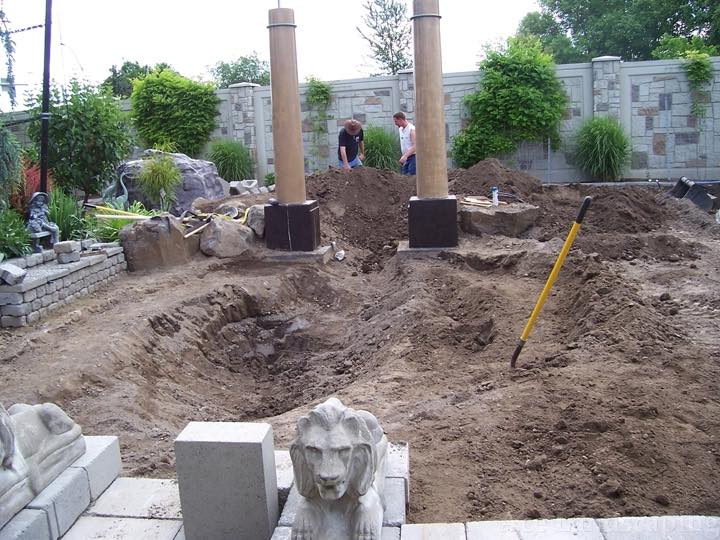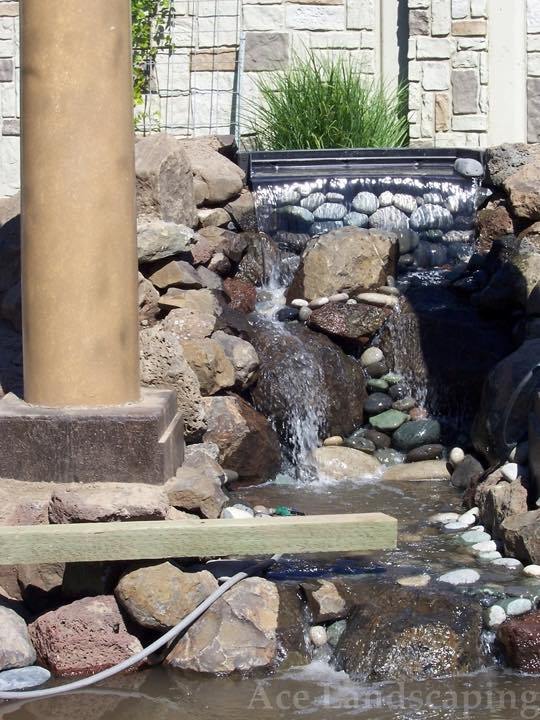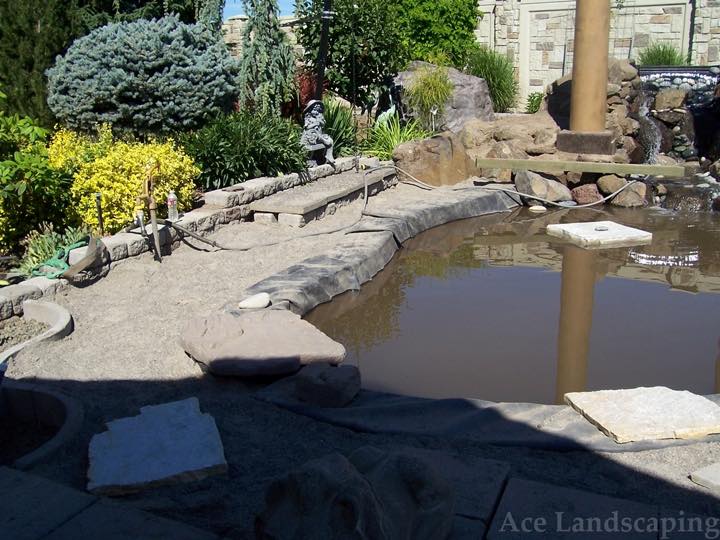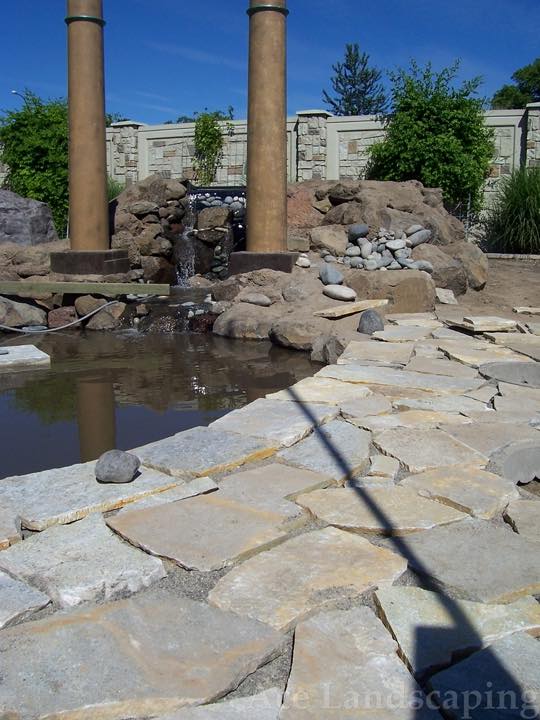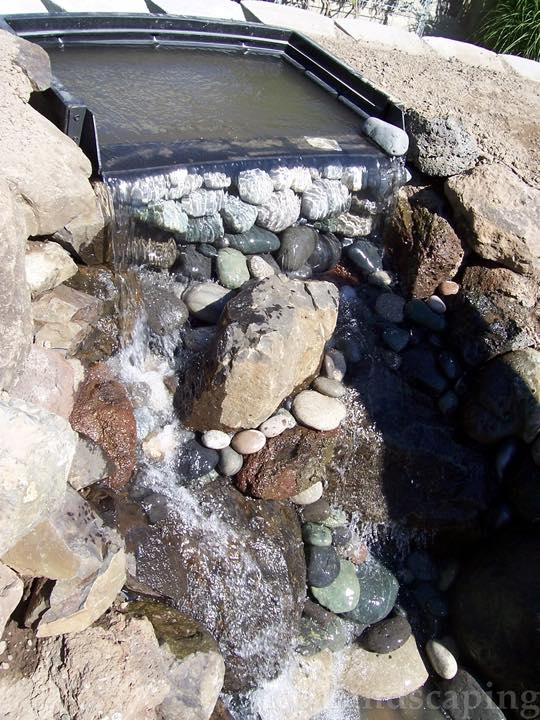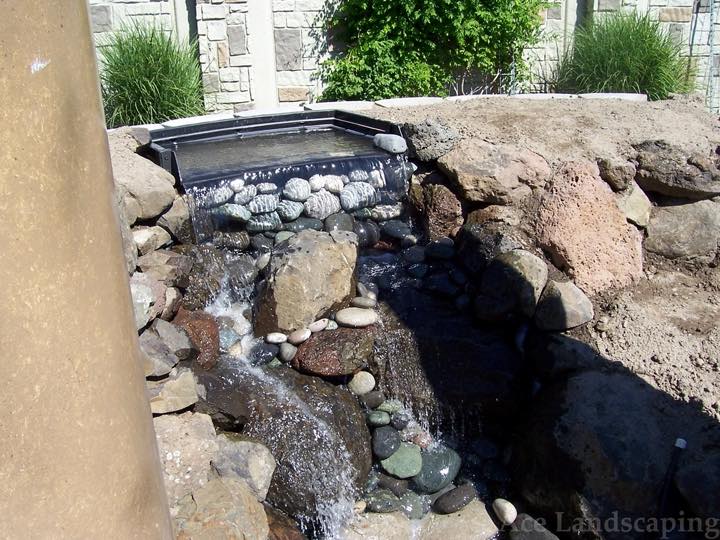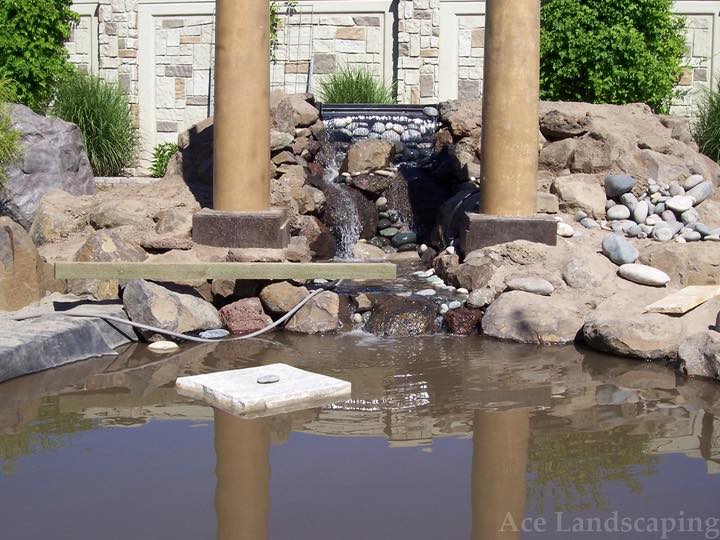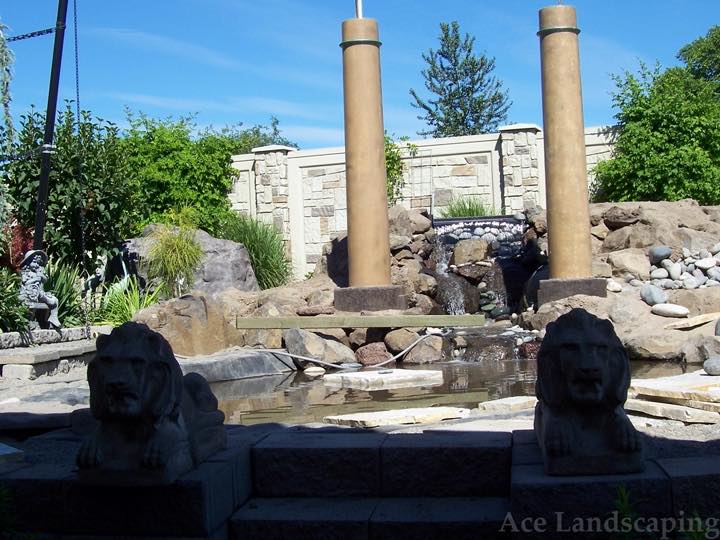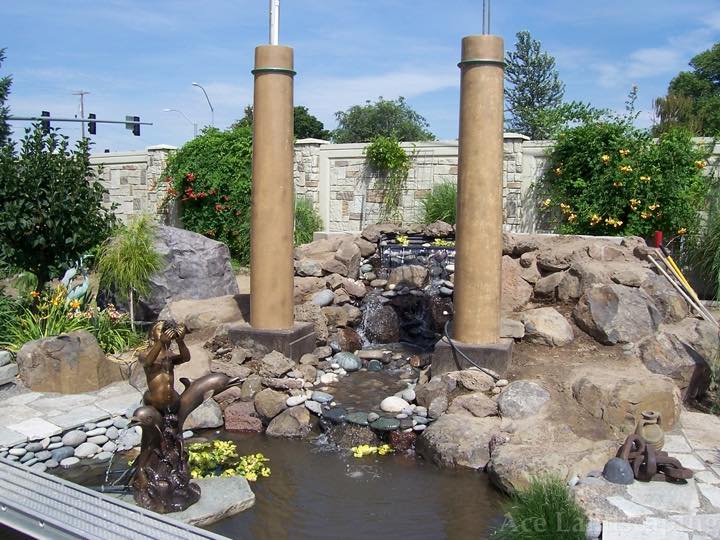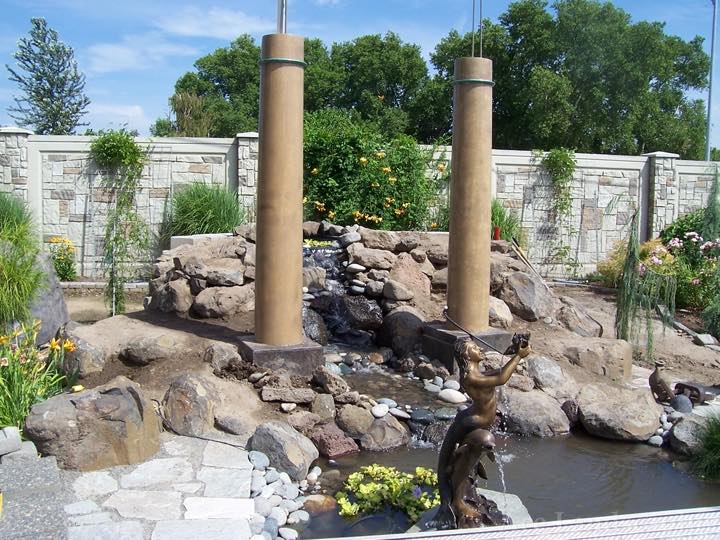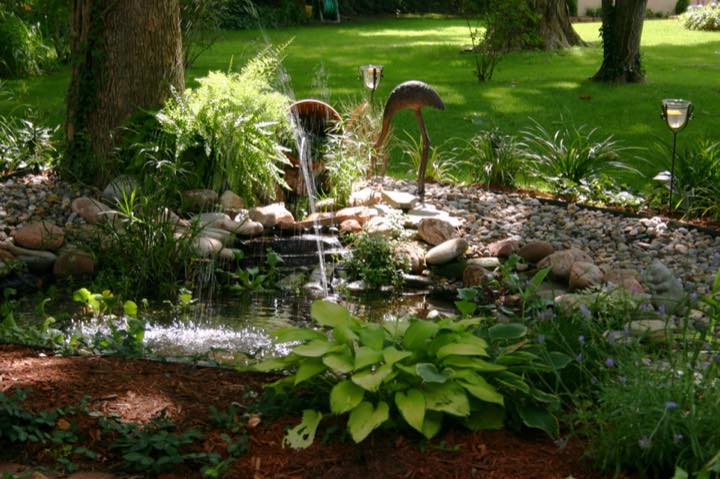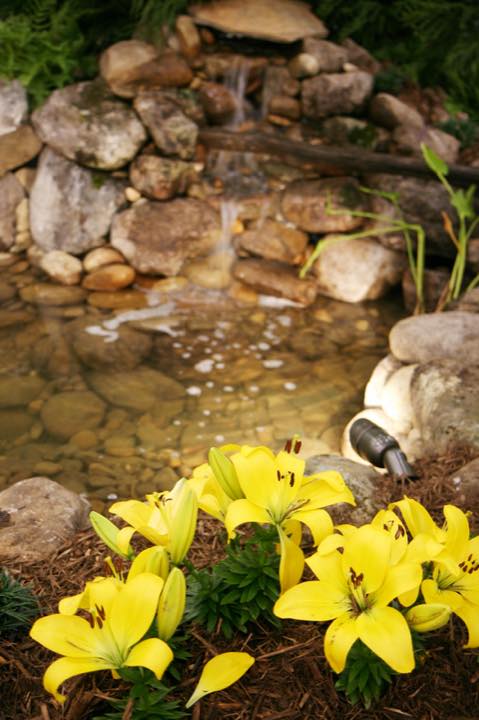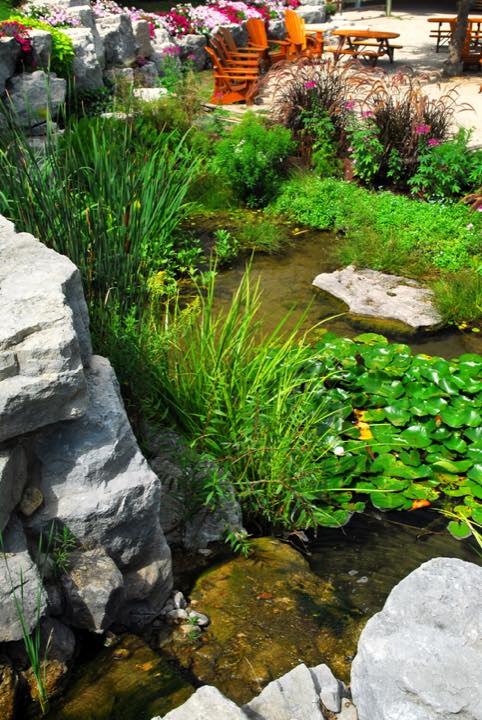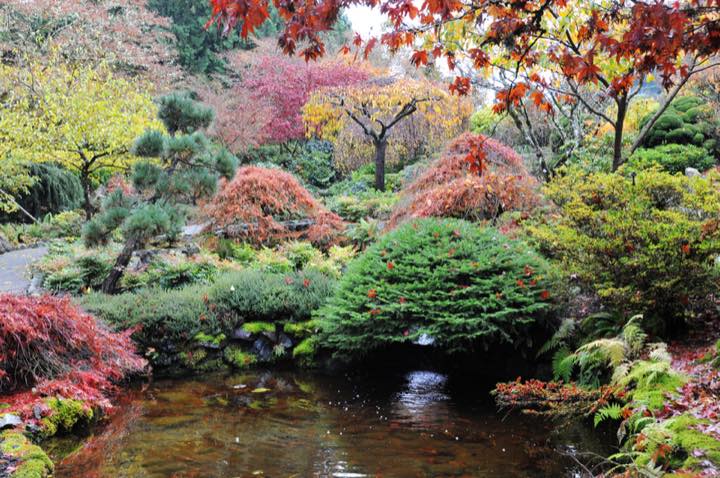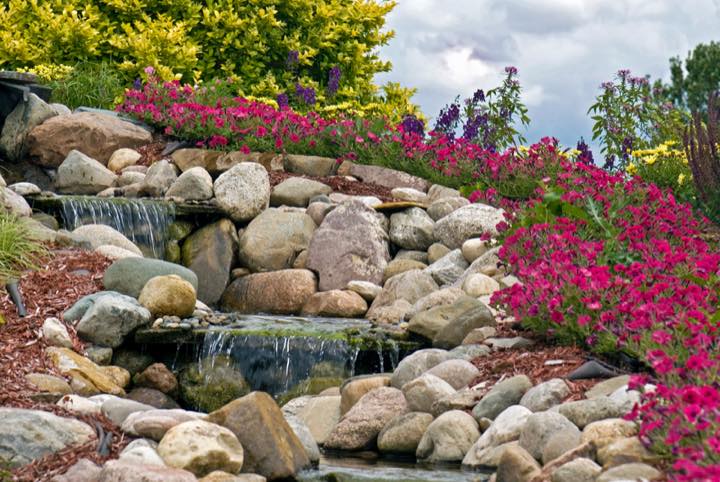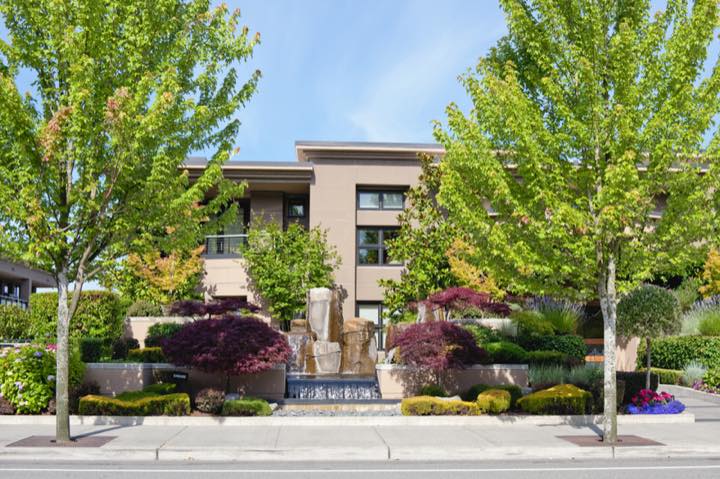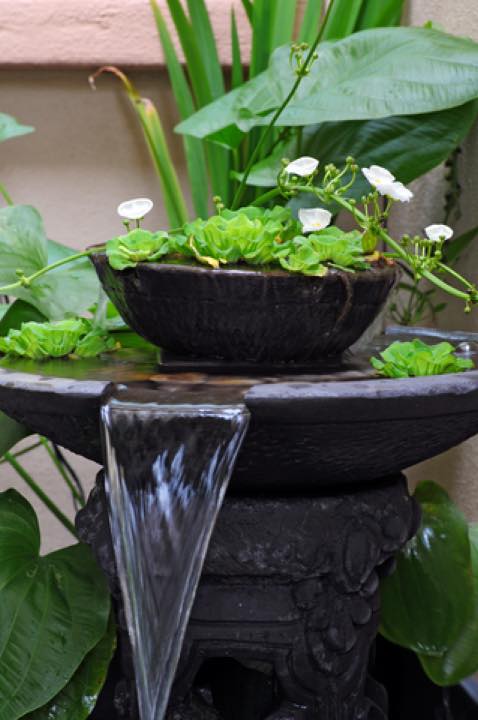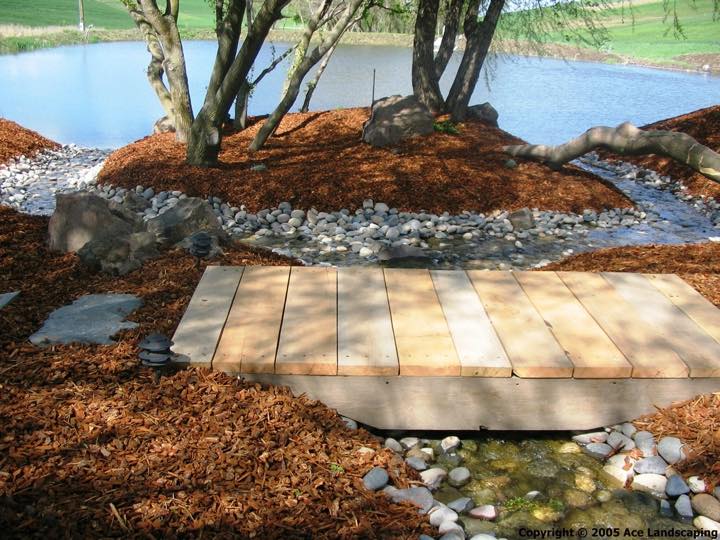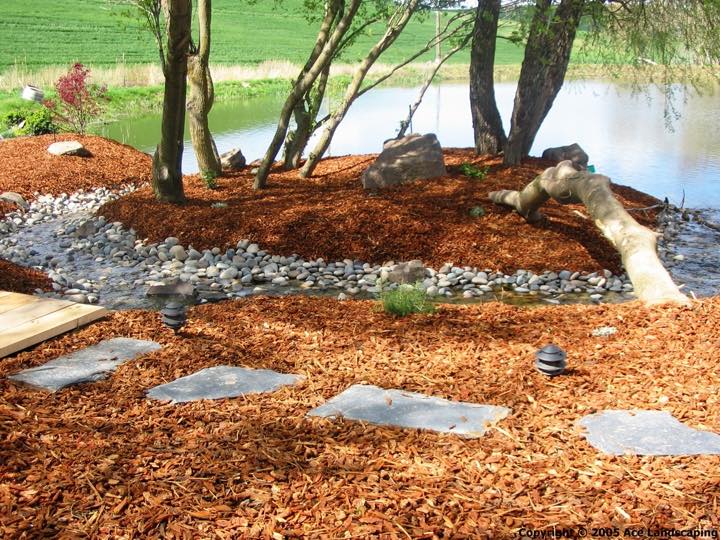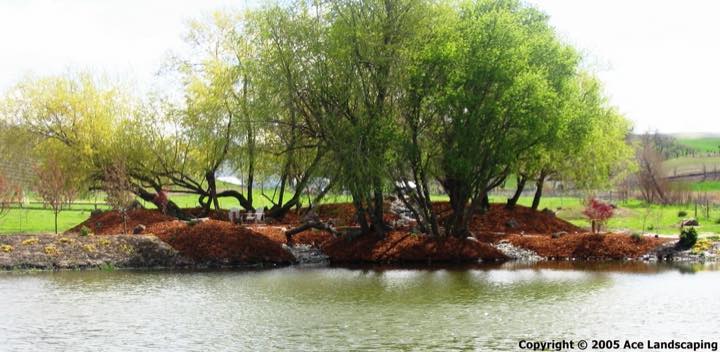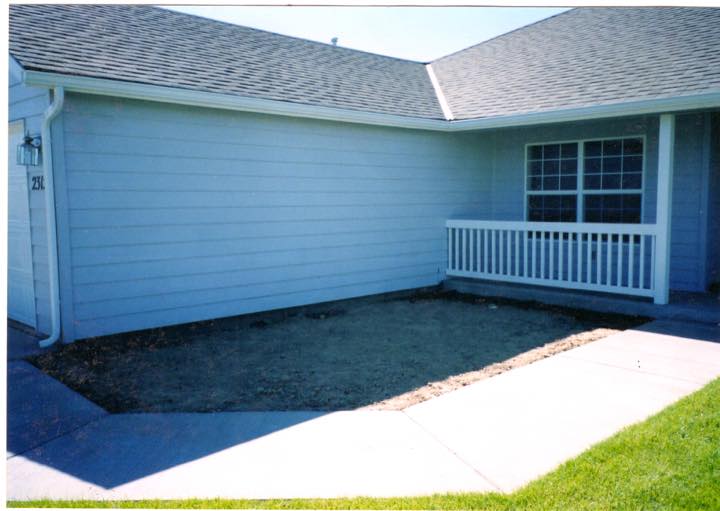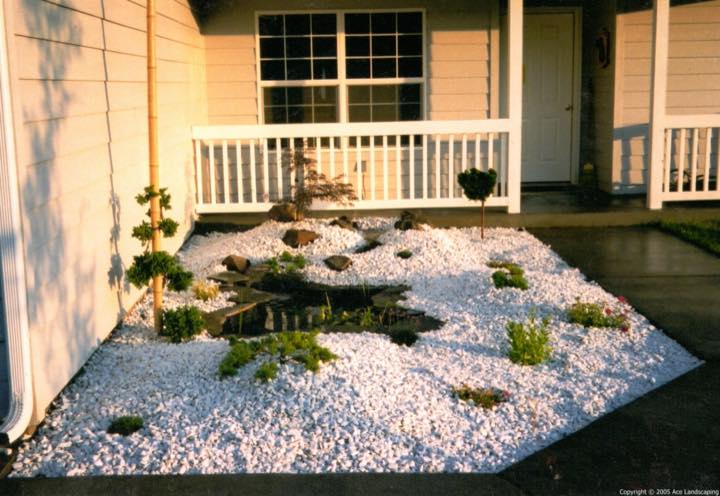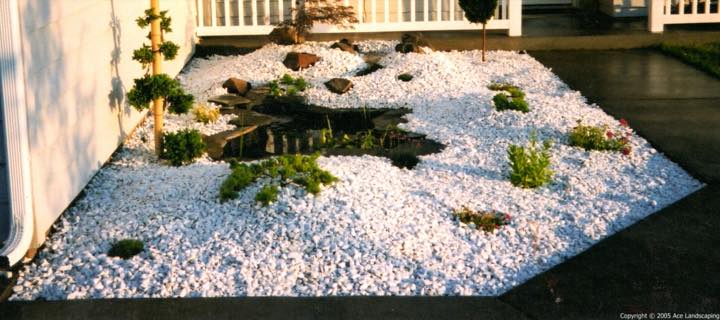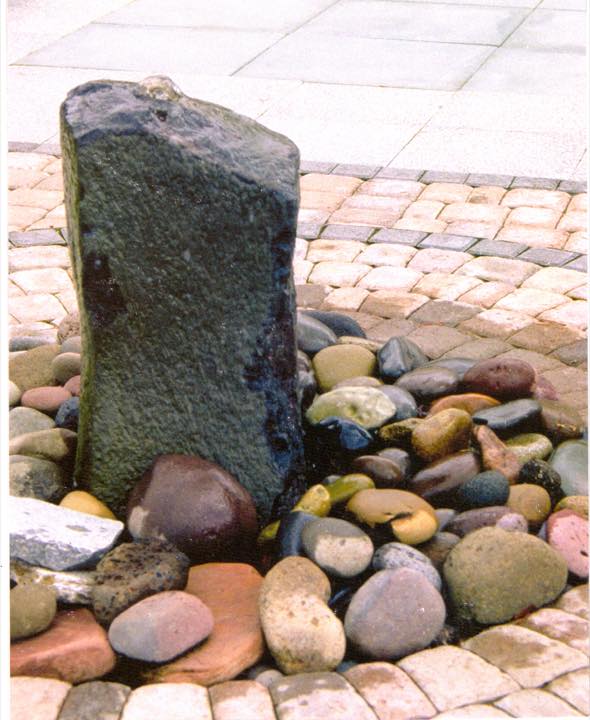 Water Feature Construction
Ponds/Streams & Garden Water Features
We are professional water feature contractors with 20 years of pond/stream and garden water feature design experience. We do construction in Walla Walla, WA and Tri Cities, Washington.
Here at Ace Landscaping we take a great deal of pride, creating a peaceful haven for your back yard, with every custom water feature we design, build, and maintain. From large scale 1 to 2 acre pond, stream & waterfall projects, to smaller and more intimate water garden retreats.
You may chose to install a core drilled basalt or rock fountain, with water cascading down the sides into a tranquil river rock filled pond; or maybe you prefer a low maintenance pondless water feature, with a natural informal stream trickling out of sight.
We only use the most commercial grade quality components, that are available on the market today. Our landscape water feature specialist set the standard when it comes to high end custom work. There will be absolutely no corners cut.
I personally design all of our custom water features, with your personal goals & ideas, combined with my over 20 years of experience to create for you the perfect backyard oasis of your dreams. I try hard to replicated what mother nature does so easily, using as much as possible, only the most natural products: native plantings, and boulders, that you would find by a trickling stream hidden deep in the mountains.
Please call for your FREE estimate today; (509) 522-2081. I look forward to earning your business for years to come.
Ponds & Water Features Services
| | |
| --- | --- |
| Basalt Foundations | Raised Reflecting Pools |
| Koi Ponds | Streams & Waterfalls |
| Garden Water Plantings | Informal & Formal Reflecting Pools |
| Foundation Installations | Core Drilled Millstone Water Features |
| Drilled Rock Bubblers | Full Landscape Design Features |
| Special Colored Pond & Stream Lighting | Beautiful Wall Foundations |
| Floating & Marginal Bog Plants | Ponds & Plantings for Fish Animals & Birds |
| Zen Ponds | Stone Foundations Installed |
| Aquatic Plantings for Koi & Goldfish | Natural Rock Hardscape Design & Installation |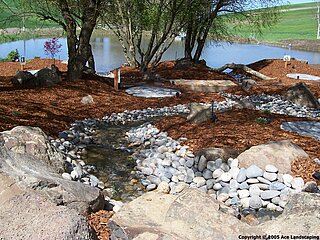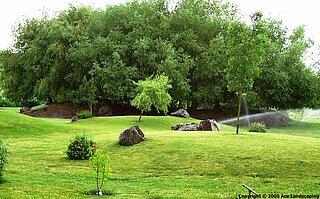 Ace Landscaping designed and built an approximately 4 acre garden for us several years ago. The garden has a water feature with waterfall, hills with rock features and trees/shrubs with an underground irrigation system.
He understood what we were looking for, completed the job timely and has returned several times to replace or move shrubs.
We have had Ace Landscaping return for other jobs also and are satisfied with his work.
Sincerely,
Dean & Shari
Walla Walla